Carven Parfums
Carven L'Absolu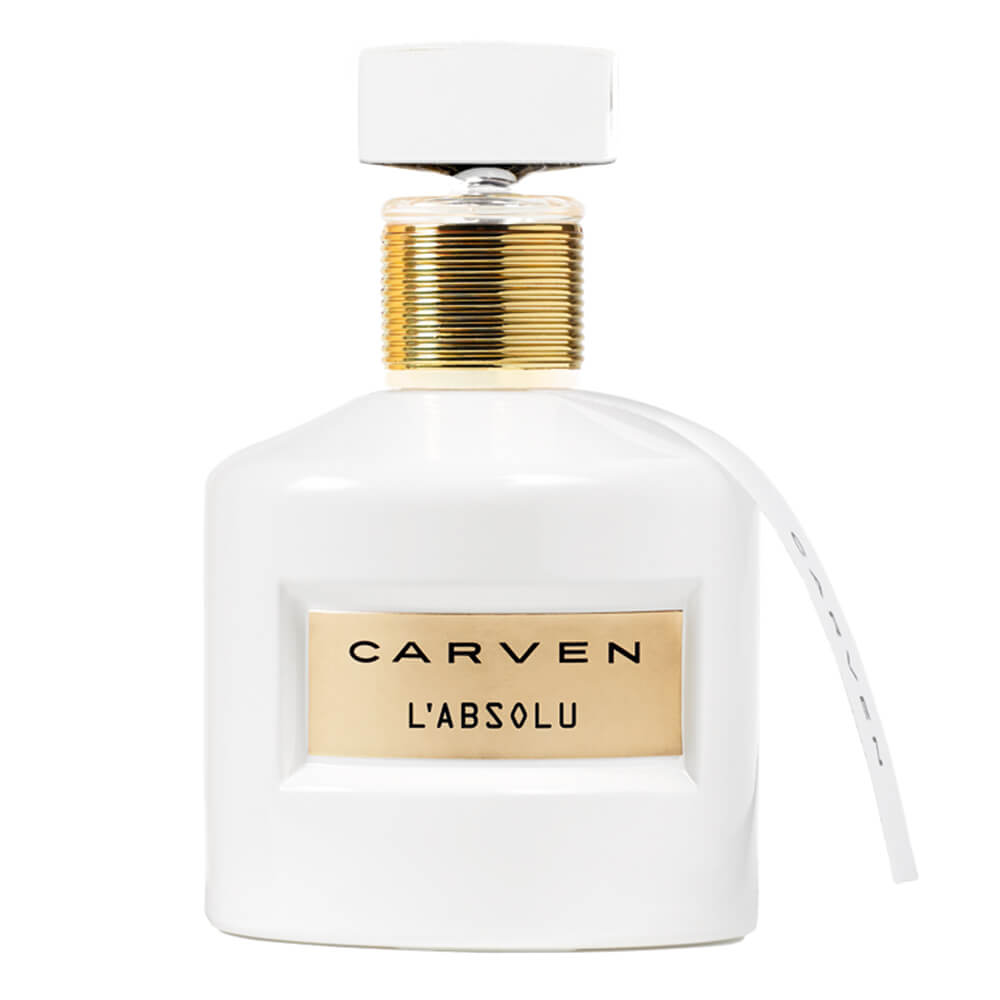 Get a 30-day supply of Carven L'Absolu
for
$
14.95
Notify me once this scent is available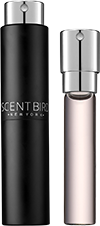 0.27 oz subscription

0.27 oz a la carte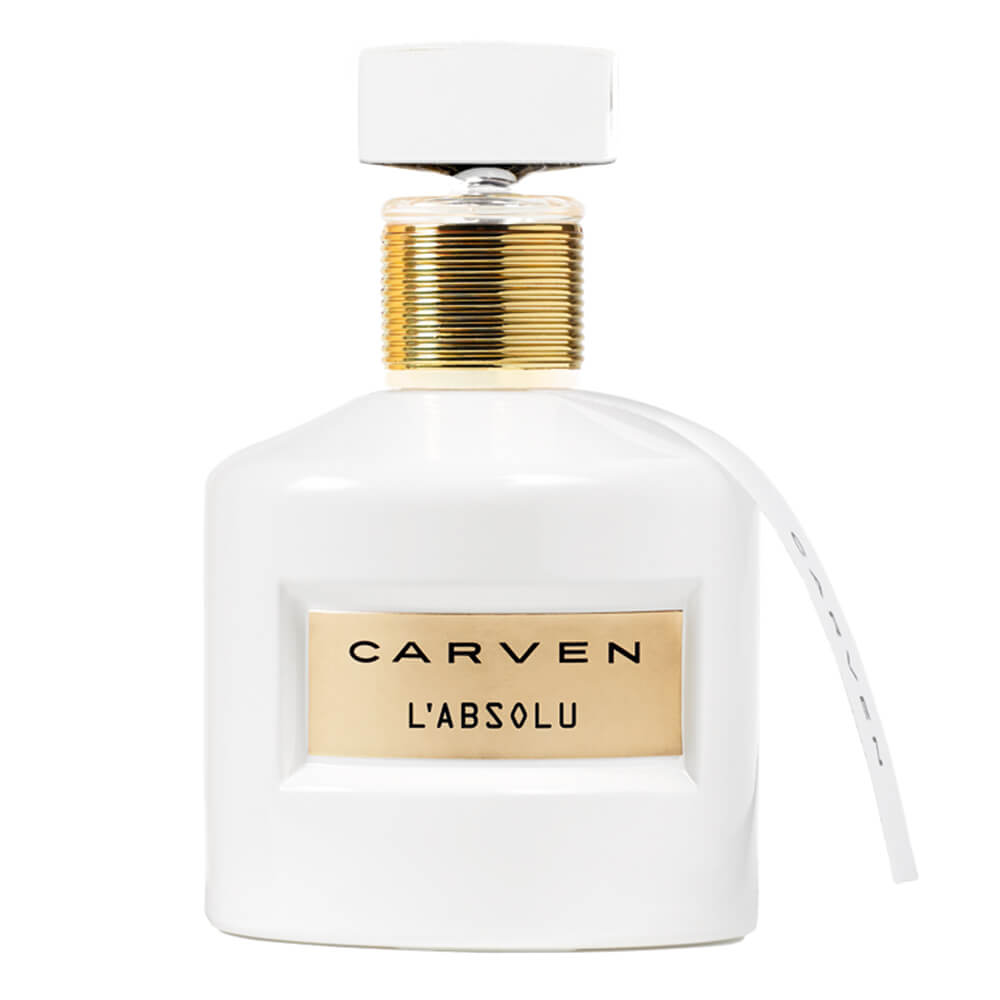 3.33 oz bottle
Share and earn free perfume
Notes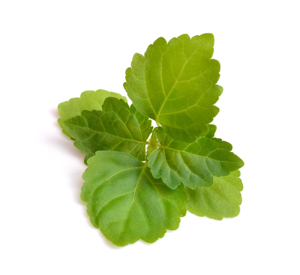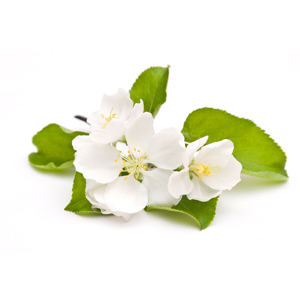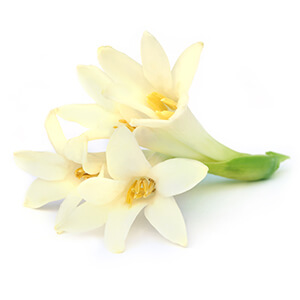 Description
Let your senses be entranced by L'Absolu, the new exclusive fragrance launch from Carven Parfums that embodies the Carven woman at her core: chic, cool and captivating. The third olfactory accord from the profoundly modern fashion house represents an original opulence and the blend of all things elegant and modern, just as Madame Carven approached fashion. L'Absolu is intensely voluptuous with sensual and irresistible floral notes. Unquestionably the most intense chapter in the history of Carven Fragrances, L'Absolu was developed by the deft noses of perfumer Francis Kurkdjian and Jérôme Di Marino, his Takasago apprentice. Jointly they designed this hypnotic masterpiece by combining creative forces to develop an original Floral Oriental Chypre scent that perfectly rounds out the brand's fragrance wardrobe.
You may also like
Carven L'Absolu description
Carven L'Absolu may be the height of cinematic drama in perfume. And of course, for a fragrance that needs the red carpet treatment, visionary perfumer Francis Kurkdjian created it. L'Absolu is a big-budget, wide-release, scented star vehicle for the Movie of Your Life.
There is nothing shy about this scent. The opening notes of ylang ylang and mandarin descend in a swirl of lush opulence and aristocratic presence. (Picture Bette Davis or Joan Crawford staring you down from the top of a spiral marble staircase, and you're close.) The notes are enormous, with tremendous sillage and potency right from the beginning. This is classic perfume-making, shot in Technicolor and projected onto an IMAX movie screen.
The ylang ylang quickly jump cuts to a tuberose, iris and jasmine heart, again with each note getting its own 500-megawatt spotlight. The Egyptian jasmine is worthy of Cleopatra's Navy, the tuberose summons alabaster clouds of powdery petals, and the iris sparkles like winter snow on a frozen river.
Carven L'Absolu is so grand and regal that saying you get compliments while wearing it is obvious and expected. But of COURSE you do, dahling.
The dry down is just as intense as the rest of the composition, as it enters a darker, spicier palette to contrast the bombast of the white florals that came before. Spanish cistus and Indonesian patchouli add a sharp, smoky dryness at the end of L'Absolu, as if all the white florals had caught fire from their urgency and lie smoldering on a scorched pyre buried at the bottom of this perfume.
In short, Carven L'Absolu is a glorious and unfettered fragrance with not a hint of shyness or restraint. A small drop of this perfume could flatten Manhattan. It's best worn in discreet doses, and on those moments when you feel like life owes you your own star on the Hollywood Walk of Fame.
Read more
Carven L'Absolu by Carven Parfums Reviews
11/06/2017
Loved it. Clean, light and very feminine. Want a big bottle!
11/05/2017
It was a nice smell but very flowery a little to strong in that category for my liking I like things a little more sweet then florally
11/03/2017
I loved this perfume ! Was very impressed with the choice. So far I haven't been let down scentbird....keep up the great job ;)
11/03/2017
I really didn't like this scent very much I gave it to my daughter she liked it
10/27/2017
Just received my fragrance and I absolutely love it, can't wait until next month <3
10/23/2017
Definitely stronger then what I was expecting. It's a decent smell but definitely not an everyday scent. As with most perfume but this one especially it needs to work with your natural body scent so don't go off of just the sorry alone. See how you like it on yourself first and that will be the deciding factor. It changed scents once I put it on and died down in intensity.
10/14/2017
Nice but smells a bit mature and too much powder for me...
10/02/2017
Very powdery scent. Overpowering. Smells a little too mature for me.
09/22/2017
Loved this as much as the original. It's a little greener and less powdery. Really, really nice.
09/01/2017
This Carven scent is very sensual and evokes mystery. It is a sweet smelling fragrance enveloped with patchouli. I have owned fragrances in the past with patchouli notes that I adore. This will be one of many evening night out fragrance.
08/31/2017
TOTAL DISAPPOINTMENT - WAY TOO STRONG - this should be taken down a few notches it is on the verge of becoming a cologne
08/26/2017
did not like it. very strong not soft.
08/26/2017
very strong not soft. did not like it
08/24/2017
A sophisticated floral scent. I enjoyed it, but it's not unique to me.
08/13/2017
As for being a 27yr old, I find that this one fits that desire for wanting something that is still young(the floral) but then wanting to show herself off as a mature woman(so it's just a tad heavy, but not in a bad way).It's my favorite so far! Spray like 3 times around the body in the morning, Fades around 1pm-2
08/06/2017
I get a lot of jasmine initially, then I get a lot of spicier notes. It's mature but doesn't feel dated or musty. I think it could be easy to overdo it with this one, but with a light touch you'll be fine.
08/05/2017
Its a great scent. It has a sophisticated, rich, Saturday night out on the town type of perfume. Unfortunately it didnt work with my chemistry.
08/02/2017
Starts strong but mellows out nicely
08/01/2017
I really liked this one! I am glad that I joined Scentbird!
07/31/2017
This fragrance is rather sweet and reminds me of a Miss Dior type of scent. The tuberose really gets to me, and makes me nauseous. I expected a different smell from the notes listed, but unfortunately this is not my vial of juice.
07/31/2017
This fragrance is rather sweet and reminds me of a Miss Dior type of scent. The tuberose really gets to me, and makes me nauseous. I expected a different smell from the notes listed, but unfortunately this is not my vial of juice.
07/28/2017
This was my first scentbird ordered perfume. I had never smelled it before I received it. And I have no experience with perfumes. I chose it because I was looking for a perfume with Jasmine and/or vanilla in it. I also noticed the description mentioned tuberose, sandalwood, patchouli, and amber (all of which I like individually). Upon spraying, I smelled a citrus. A little later The smell was floral. After more time it smelled a little woody. I'm not familiar with scent/note descriptors yet, but I would like to say that to ME, at this time & with no experience or knowledge/education in perfume terminology, the scent smells "fresh". I think I could wear this any time. Although the scent does stay for a while, it does seem light, and wearing it during a work out and a ride in a hot car (when I was sweating during both) made the smell dissipate. I would give it more stars but as my first perfume I will give it 3 as a neutral. Order processing, shipment, and delivery were quick. Thank you.
07/09/2017
I absolutely love this perfume. It smells really nice when I wear it and it lasts quite long. You don't need a lot.
07/05/2017
This was my first scent!! It is definitely a stronger, more elegant type of scent. A little goes a long way.. I will define my scent as the women I believe it represents: Mature, Elegant, Intelligent, Strong, Focused and Sweet but not Playful.... I would wear this to an elegant dinner or fancy wedding. <3
05/29/2017
I love this fragrance. My current favorite.
05/12/2017
Patchouli bomb with slight floral undertones. Theirry Mugler had a perfume in the Angel line with a similar vibe. Heavy, thick and headache inducing. I will stick with Carven EDT.
05/03/2017
similar to Carven original
05/03/2017
I'm looking for "alien" why isn't it listed? Marie ribaldo
04/27/2017
Good for a business work day, one spray or two should be more than enough. For the scent, anything more is simply too strong an overpowering. Definitely an "elderly woman" type scent. Not for me.
03/07/2017
Love Carven! If it wasn't so expensive I'd get a whole bottle.
03/05/2017
I get a lot of compliments when I wear this fragrance. Long lasting.
02/06/2017
Doesn't last long !
02/04/2017
I love love love this perfume. It's better than the regular Carvan Parfum because it has a bit more of a powdery dry down. Might be my new signature.
02/01/2017
I am in love with this scent. Its very floral but not overwhelming. It has a clean, flowery aroma to it. I get so many compliments. I will definitely buy this one.
12/31/2016
Not my favorite too musky.
12/28/2016
If you easily get headaches because of perfume, this scent isn't for you. It's my first Scentbird and I'm thinking I'll have to toss it in the trash. I'm sad, but it's sooooo strong and musky.
12/15/2016
I love this - it has a deep/complex vibe to it and just screams sexy. I can smell the patchouli but it's not overpowering. This is completely different from the L'eau de Toilette which is very light, airy and fresh. I love them both for different reasons and both have a place in my collection!
12/06/2016
Nope didn't like it it had to much musk for me.
12/02/2016
Smells so good
11/05/2016
I loved this scent and felt that it stayed on for hours. It was a nice fall scent.
11/03/2016
Kinda a stronger smell than I was expecting but still a nice Fall/Winter smell
11/02/2016
I've only been using scentbird for a few short months now - but this is my favorite scent so far - it's very pleasing & I've received so many compliments & even got stopped in the store to ask what I was wearing! The scent lasts & is very lovely ❤️❤️❤️❤️❤️
10/29/2016
It's ok,but not for me.
10/27/2016
Too strong for me!
10/05/2016
Hands down the best thus far - scent stays with you and I have received sooo many compliments!
10/04/2016
Too floral for me… I prefer more vanilla and pear or fruit smells
10/02/2016
I really liked this one, but my fiance did not. He said it smells like an old lady. I thought it smelled really nice and fresh!
09/04/2016
I wanted to love it, but i wore it once and threw it away...My all time favorite perfume is Carven Le Perfume. I have worn it for years and keep coming back to it as a favorite. I was excited to try this new offering and did not like it at all. It smelled powdery and muddled. Not fresh smelling at all.
08/31/2016
I'm not sure how to describe my reaction. At first spray, I sneeze, so there's something in here that makes that happen. And it's nothing special at that point. Then it turns into something beautiful. It's especially nice sprayed on clothing, but maybe it's just that my skin chemistry doesn't bring out the best in this scent. But it is really lovely on fabric.