Cartier
Eau De Cartier Zeste De Soleil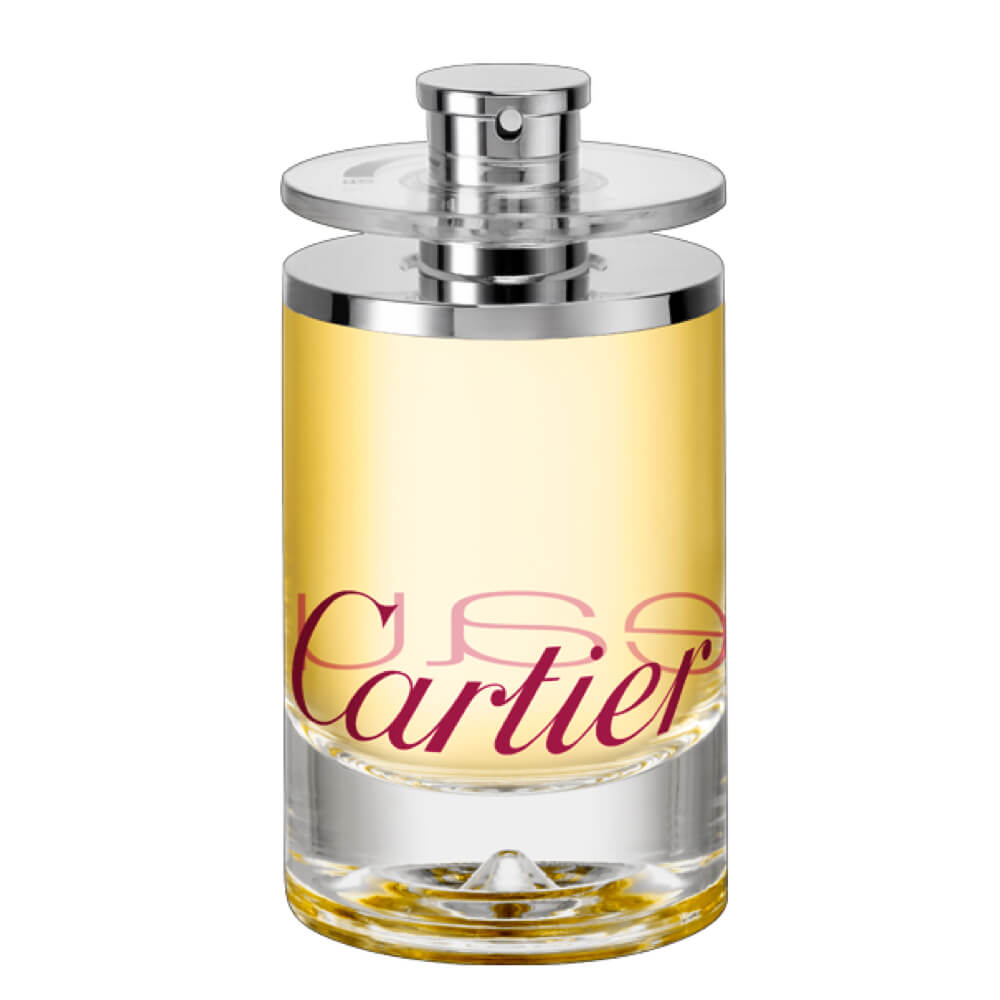 Get a 30-day supply of Eau De Cartier Zeste De Soleil
for
$
14.95
Notify me once this scent is available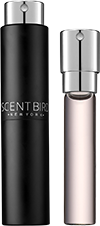 0.27 oz subscription

0.27 oz a la carte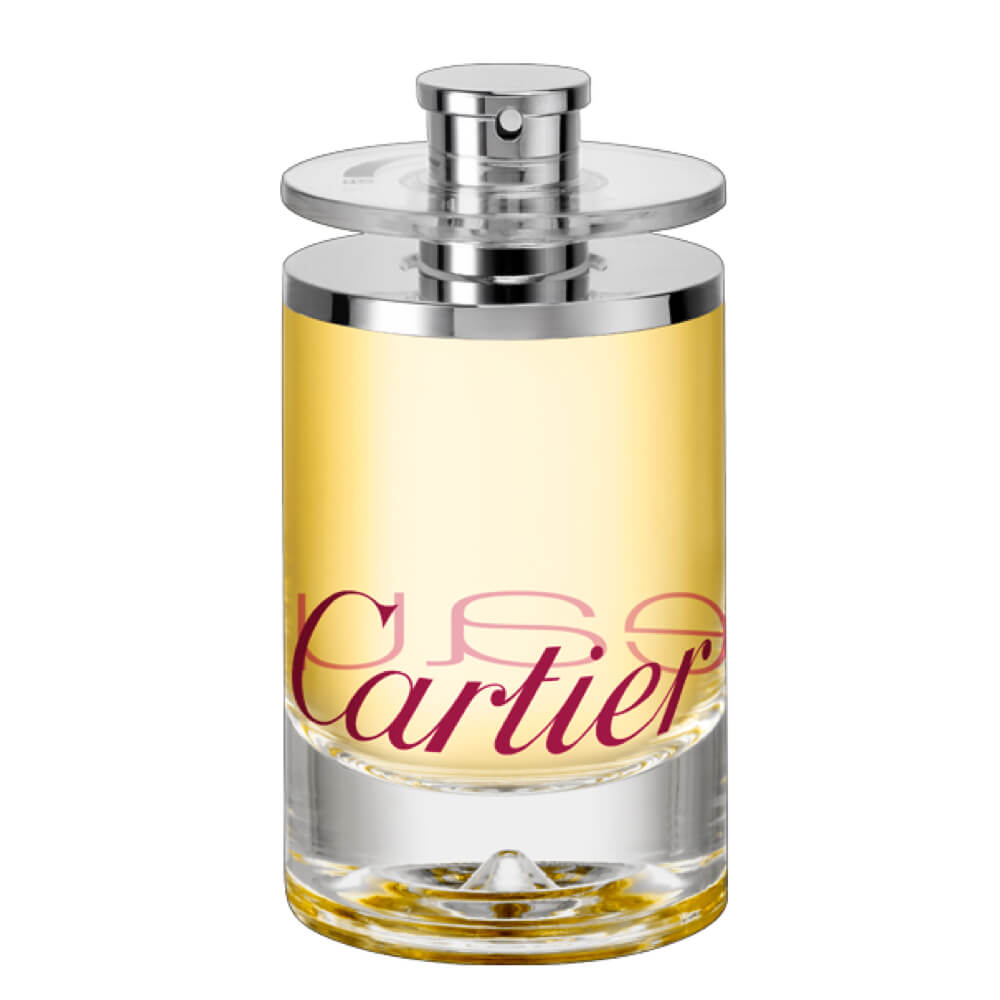 3.3 oz bottle
Share and earn free perfume
Notes



Description
Zeste de Soleil's enthusiastic and flirtatious passion fruit and crisp, austere yuzu float over a bed of refreshing, cool mint. This minimalist composition allows each note to fully express itself and create a fragrance that is easy-going and versatile – a sophisticated choice for office settings or late-night adventures.
You may also like
Eau De Cartier Zeste De Soleil description
Zeste de Soleil from Cartier is the original Eau de Cartier's exotic friend from overseas. Instead of bergamot, there's passion fruit in the top notes, and a cooling ribbon of mint unspooling in the heart. The yuzu fruit is still present, and the mint gives it an appealing garden-fresh vibe.
The sunny zest of the perfume could be from anywhere around the world – there's traces of the Mediterranean, the Far East and a window box from your neighbor's kitchen. But mint lovers will enjoy this fragrance the most, as its refreshing green feel comes through the strongest of the three main notes.
The passion fruit and yuzu are constantly competing to get the mint's attention as this perfume develops, with different ideas on what they want to do with the evening. The passion fruit is alive with juicy, energetic flirtation while the yuzu would rather you go to the theater.
And just as in Eau de Cartier, with its tug-of-war between the dry and the sweet, Zeste de Soleil pulls the mint note tight between the tropical and the far eastern influences. Zeste de Soleil is a fun perfume to sample as you wear it, as it decides between the passion fruit's wild juiciness and the yuzu's subtle austerity. For a fragrance featuring only three notes, there's much more going on here than you might expect.
Zeste de Soleil also just feels good. These three notes are a joy to hang out with, like a visit to a trio of eccentric sisters who immediately want to sit you down and hear all the gossip. Each note has an exotic edge, but one that is approachable and intriguing. These sisters have seen the world, and have a ton of amazing stories from their travels.
If you've not gotten into tropical perfumes, Zeste de Soleil is a wonderful first pick. You'll get all the hot climate ripeness from the passion fruit, the cooling presence of mint and the enigmatic, plum-like yuzu fruit somewhere in the middle. This is a simple perfume pulsing with an inner complexity; a folk tale from another country that captivates you with its faraway charm.
Read more
Eau De Cartier Zeste De Soleil by Cartier Reviews
11/20/2017
This is light yet stunning.
11/15/2017
Love this one. The fragrance is very alluring and elegant.
11/10/2017
I really like this fragrance! When I first sprayed it I loved the fresh, clean citrus notes that came right out. As it settled a little on my skin the first time I wasn't quite sure if I liked it as much. The citrus died down and more of a woodsy, musky scent came out, which made it smell like an older fragrance. It did grow on me, though. As other reviewers said the scent doesn't last long. But I do like this scent. I don't think I would buy a whole bottle, though.
11/08/2017
This is one of my favorite fragrances I've received!! Cartier Eau de Cartier is my favorite and this is a more summery version that always gets me compliments! It's peppery yet has a beach undertone that I love!
11/07/2017
I thought it was citrusy and fresh, just what I'm looking for! Will def get a full bottle! Does not last long though like the other reviewers said
11/07/2017
I was extremely dissapointed at the non-existent longevity of this fragrance. It literally lasts a few minutes and then disappears. I am hoping the next fragrance is a real perfume not a watery version of an EDT.
11/07/2017
This is my least favorite perfume I've received in the 4 months I've had scentbird. I def wouldn't purchase a whole bottle. Smells almost pine-y to me.
11/07/2017
Smells awesome. Really light and stays on all day
11/07/2017
Like another customer stated; she loved the fragrance, but it doesn't last long. When you first put it on; it's strong for a few seconds. I didn't receive any compliments on the scent because no one smelled it. Although, the scent is nice, I wouldn't purchase it again.
11/07/2017
Its a pleasant scent..but not what I was expecting...Im still waiting for the perfect scent for me lol....
11/07/2017
Totally in love with this fragrance... It's a decadent smell..
11/07/2017
I prefer a fruity smell or floral this isn't the perfume for me
11/03/2017
This scent is just ok to me. It doesn't last very long. I prefer a clean or fruity smell versus the almost pine smell.
11/02/2017
Not a fan of this one. Smells almost pine-y to me.
10/24/2017
I love this fragrance. Very soft and beautiful
10/19/2017
I looooove this scent. I will definitely purchase the full size.
10/16/2017
This is probably the only perfume I've ever worn that as soon as I spray it, somebody compliments me. I mean, immediately. But sad to say the fragrance does not last long. As much as I love the scent... I went thru my sample tube way too quickly because the smell evaporated and left me too soon!
10/04/2017
This reminds me of a old lady type perfume and is a bit strong. An hour later the some of the scent has faded and I did not mind the smell as much.
10/03/2017
It's perfection.
09/28/2017
Too sweet for my taste and the mint is an unusual and almost odd presence. I didn't hate it and it didn't turn weird with my own natural scent but I wouldn't buy this perfume.
09/27/2017
I absolutely adore this scent. Love the notes and how it settles, you can spritz away and not be overwhelmed by the intensity. I love the slight mint hint. I will definitely be adding this again to my queu once its finished.
09/26/2017
Smells good... not a bad scent. Just not for me.
09/08/2017
Amazing smell!
09/05/2017
Very clean fresh smell, not overwhelming but nice
09/05/2017
Love the scent, How Long it lasts. Its a very sexy perfume
09/05/2017
It's a nice smell. But it's not for me. The mint is a little too much.
09/04/2017
I LOVE this Cartier ❤️❤️❤️❤️❤️ It smells sooooooo GOOD!!!
09/04/2017
Love this perfume!! This scent is great for work or a night out! Not too strong and makes me feel good wearing. Love it!
09/01/2017
To light, didn't last long I'm so disappointed
08/27/2017
Not for me, disappointed. Best way I can describe the smell is "green" , like a crushed fern. I don't really smell much citrus. It is a very clean smell, would be alright for an outdoor activity. Doesn't last very long.
08/26/2017
As soon as i spritzed it on, I said, Finally I found one that I looove!! The sharp fresh citrus note awakens my senses and makes me feel energized and so happy inside. It lasts for hours and keeps giving a constant breath of pleasure to my day.
08/23/2017
I loved the fragrance, it was not to over powering. The scent was light and pretty. Loved it!!
08/22/2017
This is the 1st scent I've received & it smells absolutely amazing! Intoxicating even!
08/17/2017
This was my first fragrance with ScentBird and I LOVE it! I was expecting the shipment a bit later in the month, but was super excited to get it within a week. I have wanted to try this scent for a while, but committing to an entire bottle can be risky and expensive. This gave me an opportunity to try it out and I confirmed that it is a great fit. It's a lovely fragrance if you are a fan of brands like Dior and Chanel.
08/09/2017
I enjoyed this fragrance it was so fresh smells amazing
08/07/2017
Love love love
08/04/2017
Love the smell
08/03/2017
Smells great but fades way too fast!
08/03/2017
Smells great but it does not last more than an hour on my skin...too bad.
08/03/2017
Love the fragrance but it fades too fast
08/03/2017
I love this scent. It's such a great everyday scent. It's light and great in the heat.
08/02/2017
I really liked this one. It smells wonderful and it not heavy
08/02/2017
Overall I love the scent. Just wish that it lasted a bit longer as I had to reapply throughout the day
07/28/2017
The frangrance was a summer version of my favorite Cartier perfume! A wonderful variation!
07/27/2017
I really like this. When I first applied it I didnt think I was going to be a fan, but it has really grown on me.
07/23/2017
I love love loved this fragrance!
07/20/2017
This fragrance was absolutely beautiful, the Eau De Cartier Zeste De Soeil reminds me of fresh air. It has hints citrus in the fragrance. Like an ocean breeze the fragrance surrounds me, everytime I put it on.
07/19/2017
I absolutely love this scent! My first impression was that it was way too strong however after awhile the scent really settled in and grew on me. It definitely has a peppery vibe and I could smell the mint but its subtle. This is a great scent for the office and a night out.
07/17/2017
At first, this scent was pretty overbearing and I was starting to regret my choice, BUT....after a few minutes it got better. Very light and airy. I didn't get a citrus vibe but the mint was very prominent which was appealing to me. On me, the mint faded to a hint and then the passionflower emerged. It's strange, the scent seems to change gradually over time. This wouldn't be what I usually wear but I'm not mad at it. It really is unique.
07/09/2017
I really like this one. It has a nice citrus scent and is light.
07/09/2017
Not as striking as I thought it would be.
06/22/2017
Nice scent. Goes on strong but doesn't last all day.
06/19/2017
It is a nice citrus that is not too strong but it didn't really last very long on me. I like it but not enough to use it often.
06/10/2017
Too strong smelled old.
06/10/2017
Its different. I like it.
05/29/2017
Interesting fragrance.
05/21/2017
cLEAN, WOODSY UNDERTONE, I CAN BARELY SMELL THE MINT THOUGH
05/08/2017
My favorite scent so far.
04/24/2017
This one is just ok. I wouldn't buy the full size bottle. I think it just doesn't go with my body chemistry.
03/07/2017
Ummmm another HIT!
03/07/2017
I like it nice smell
03/06/2017
I enjoyed the scent. Light, airy with a splash of citrus.
03/05/2017
It was ok, but the scent doesn't last the day.
03/05/2017
Ok doesn't last long
03/05/2017
Loved it! Light and fresh!
03/05/2017
Incredibly citrusy, Not for me. I didn't get any of the passion fruit, just orange and a bit musky.
03/05/2017
Didn't care for it.
03/05/2017
It was a nice light scent
03/03/2017
I didnt receive this, i was given Stella instead. Really disappointed.
03/03/2017
I love this one love the smell of oranges in it
02/27/2017
The first thing that hit me was the mint. But after it settled down it went into a soft powdery scentn and the citrus came through. Nice summer night fragrance. It grows on you after a while
02/23/2017
At first smell..it was harsh. But once I put it on.along with my body chemistry, I fell in love with it. It grows on you. #WorthIt
02/19/2017
It wasn't right for me but it settled alot better than it came out.
02/07/2017
I love this Cartier scent. I have had several friends join the club and I hope they get this scent. I have gotten many compliments on this one and I am wearing on Valentines night for my special dinner date.
02/07/2017
Not my my kind of scent. I didn't like it at all.
02/04/2017
I love this scent! It's light and citrusy. A lot of perfumes give me headaches but this one doesn't.
02/04/2017
I love the scent
02/01/2017
Love it! I can't get enough. Exotic flowers.
01/30/2017
I gave the lowest rating only because this is not the perfume I received. A totally different perfume was sent, even though this one was queued.
01/29/2017
Wow! That's all I can say about this fragrance! My #1 go to scent now❤
01/13/2017
Love Love Love this scent 👍
01/12/2017
Havent received October, November, December, nor January! Yet the funds were withrawn and paid from my account!
01/02/2017
It is an excellent daytime fragrance it is light and refreshing...perfect for work or an active day
01/02/2017
Smells nice & was light on me but did not last long.
01/01/2017
Just found out that I'm not a big fan of the citrusy sent
01/01/2017
Smells like lemons
12/31/2016
Enjoyable scent like it very much
12/31/2016
Not a fan, the scent is very musty like an old closet, not girly at all.. the scent also goes away after just a minute like other people have noted.
12/31/2016
I am not a fan of this one. Very strong citrus notes. Not something I will wear unfortunately.
12/31/2016
I'm not really a big fan of this one. It has a citrus smell to I'm not really feeling.
12/29/2016
I absolutely love this perfume!
12/20/2016
Excellent, the citrus really shines. Doesn't last as long as heavier perfumes, though
12/03/2016
Love this scent! Very clean and fresh!
12/02/2016
This scent is delish but the one I received from Scentbird only lasts for about 1 minute. Really disappointing.
12/02/2016
Smells amazing! highly reccomend
12/02/2016
Cartier is my maiden name...No relation unfortunately, but don't I wish ;) . I picked this scent based on my last name just for fun. I had hope it would be delightful but instead was disappointed. It's very light, the scent doesn't linger long and maybe it's just my body odor mix with it but I just wasn't happy with the smell. 2 of 5 stars. I do love Yves Saint Laurent, Black Opium and Versace, Bright Crystal...To give you examples of my taste...good luck ladies.
12/02/2016
This is a good one
11/03/2016
Loved it. It smells better as the day progresses.
11/02/2016
Not sure that I'm getting out of this what the description is and what others rave about. What I received was super musky and overpowering.
11/01/2016
Loved it! Not heavy, just sweet and floral.
11/01/2016
I love this fregrence above all the others so far.on a scale 1-10,I rate it higher.I'm placing this one on my wish list from my children. Thank you scentbird for making this even possible for me to date it before I marry it.
10/30/2016
This one didn't seem to stay with me very long. I love the scent; just wish it had more staying power.
10/23/2016
LOVE LOVE LOVE
10/23/2016
I LOVE IT!!! I KEEP WANTING TO PUT IT ON!!!
10/23/2016
I LOVE IT!!!! I JUST KEEP WANTING TO PUT IT ON.
10/22/2016
Loved this scent! It is light and has many citrus notes without being sweet. It is the perfect everyday summer/spring scent for me. It does fade quickly though and didn't seem to make it into the afternoon. Will definitely purchase a full bottle in the spring.
10/21/2016
Love love looooove this fragrance!! Bought a full bottle this summer it's half way finished already. Citrusy summer scent for sure. Doesn't seem to last long but I get compliments on it throughout the day so the scent lasts
10/04/2016
It a very nice scent and am loving it so far.
10/04/2016
Smells amazing!!!
10/01/2016
Scent is very light. Even with 6 sprays the scent doesn't seem to last very long. Hint of citrus comes through. Some floral notes as well.
10/01/2016
Sexy, i can't get enough of it
09/29/2016
At first I wasn't sure if I loved this scent or not but after wearing it for a few weeks, I love it. It's clean and citrusy. Would buy this for sure.
09/23/2016
This scent was actually decent but my fragrance leaked out completely in my purse. Didn't have a month of use at all.
09/14/2016
This is my absolutely favorite scent of all time! My only complaint is that it doesn't last all day, at least not on me.
09/14/2016
It smells very nice and I really like it, but the fragrance doesn't last very long. Within a half hour of applying I can no longer smell it. Not what I was hoping for.
09/07/2016
So far this one is my Favorite
09/02/2016
Bright, zesty, but mature. Good all around, but requires touch-ups.
08/29/2016
I adored this scent! It's very strong and makes you feel more confident when your wearing it. It is not a scent for younger girls, as it would be best worn at work an then for drinks after :) It has ok staying power, I carry it with me throughout the day for touch ups. I would definitely recommend!!
08/14/2016
I actually lover this scent. I love the citrus undertones and how light but lasting it was on my skin. I would definitely buy the bottle
08/05/2016
I don't think this perfume meshed well with my skin chemistry. I couldn't smell the citrus in the perfume all that I got was some powdery strangeness. It was also completely gone on me in less than two hours. Not a favorite for me, but I'm sure it works well for others.
08/05/2016
Cartier is a nice clean scent. I enjoyed this scent for this month.
08/03/2016
The scent is beautiful! But it doesn't last all day. I had to spray myself a few times throughout the day.
08/02/2016
I love this scent! Just wish it stayed on longer. It is perfect for summer!
08/02/2016
Absolutely love this one - the right mix of floral and citrus for me, though it does seem to fade quicker than others I've tried.
07/31/2016
This was a lot lighter and more citrusey than I expected. it's ok but not my favorite.
07/06/2016
The citrus tone is a little too much for me
07/05/2016
I love this smell on my body I have received so many compliments I love it and I wear it well 👏🏻
07/03/2016
Everyone loveeees this!!! Hard to find!!!
06/23/2016
I love this scent! Light, citrusy and summery!
06/03/2016
Exactly what the label says: smells like citrus and sunshine! I only wish it lasted longer...
06/03/2016
Smells strongly of grapefruit
06/02/2016
I love the smell. It reminds me of citrus and spring, The only downfall is that the scent does not last long.
06/01/2016
I never got my perfume!
05/23/2016
this is a very zesty smell in a good way. this is the kind of perfume i would wear to the park of any kind, the beach,or festival. even tho its a toilette, its strong, playful, but no over bearing. i'd surly get the bid size of this.
05/06/2016
A nice summer scent. Clean, crisp, citrus notes.
04/24/2016
Fresh, citrus-y perfume! Perfect for spring and summer! 3-4 sprays was plenty for me in the morning and absolutely lasted all day for me. I have never tried a Cartier perfume but this one is definitely a keeper!
04/08/2016
This is such fun, summer-y, young, fresh scent! I am not usually into fruity scent but this is so fresh and nice! I am in love it!
03/29/2016
Beautiful scent but does not last long on my skin.
03/29/2016
Juicy, zesty, perfectly unisex refreshing summer scent. I get a surprising amount of mint from this, which is great. The fruits are very realistic and not overpowering or too sweet. This is nicely balanced. It is a very soft scent though, I have to spray about 5 times and it doesn't last too long. Perfect for a hot summer day here in Florida though!
01/13/2016
I meant Passion Fruit
01/13/2016
Love the this scent. It's fresh and sweet. It smells a little like dragon fruit when I spray on. Love it!