Cartier
Eau de Cartier Vetiver Bleu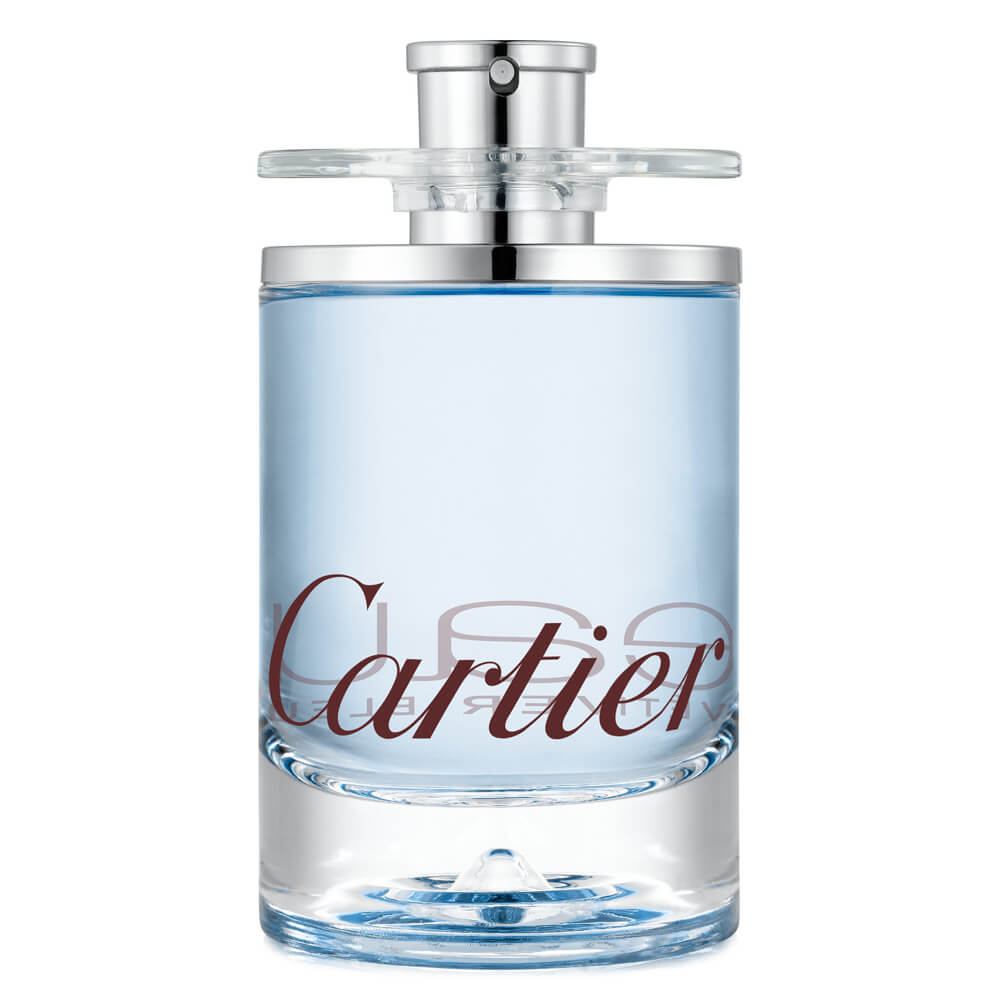 Get a 30-day supply of Eau de Cartier Vetiver Bleu
for
$
14.95
Notify me once this scent is available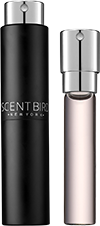 0.27 oz subscription

0.27 oz a la carte
Share and earn free perfume
Notes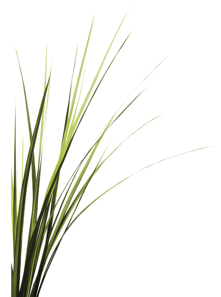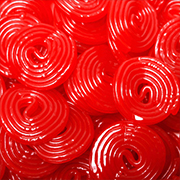 Description
Vetiver Bleu's minty minimalism packs a powerful statement into just three notes: mint, licorice, and vetiver. The refreshing, cool green tones of mint elevate the dark, earthy feel of licorice and vetiver, bestowing an airy grace to their earthy and dry demeanors.
You may also like
Eau de Cartier Vetiver Bleu by Cartier Reviews
11/17/2017
I think it is too musky at first but when it fades it has a better scent
11/02/2017
very light scent, does not long
11/02/2017
Not really into it. Maybe for a more mature crowd, but not for me and my activities.
09/22/2017
Too strong and musky....smelled like after gym sweat!!!
09/19/2017
This was a great scent. Very clean and refreshing and fits well for an evening workout. It does have a deep aroma, but not one that overwhelms your nose. It's a very masculine scent with a soft layer of citrus.
08/30/2017
Hated it smelled like old man or lady..
08/29/2017
Way too musky and spicy....prefer lighter more citrus based scents.
08/17/2017
Too musky for my liking to be honest. I like a subtle smell and not something that's going to overwhelm me. I like to wear my cologne not have my cologne wear me.
06/18/2017
It was too musky for me.
06/01/2017
It was to light for me and didn't last long at all
05/31/2017
Spicy is my first impression that I get from this. I definitely get the licorice undertone of this scent. It doesn't neccesarily last very long. This is a 3-4 rating. Wouldn't buy a full bottle
05/25/2017
My fave scent. Very clean and fresh and lasts all day.
05/19/2017
Alittle to spicey for me, also very strong in my opinion .
05/09/2017
At first I didn't enjoy it, but after wearing it a few times it grew on me. it's a nice contrast with other scents. It doesn't take much for the scent to become overpowering.
04/29/2017
It's pleasant.
04/29/2017
Did not like it
04/24/2017
Too strong! Smells musky and clings for a long time in a room and on the gentleman. Unless you have tried this scent out personally and enjoy the smell, I can only say, to each his own.? I would caution anyone who would like to give this cologne as a gift. I ordered this for my 22 year old son and he cannot abide the scent!
03/06/2017
Way too strong
03/06/2017
Very nice calm fragrance that suits well in a business office or a class room setting.
03/03/2017
Not a favorite
03/02/2017
Very nice! Its not strong but light I think i will wear it with a suite.
02/06/2017
pretty decent. I like it, but not as expected, still a lovely scent.
02/04/2017
It's okay. A sharper smell
02/04/2017
Another great by Cartier! Classic clean but spicey scent. Can't go wrong with this one!
02/04/2017
Awesome scent, my wife stopped in her tracks and says,"I like that scent!" • #winning
02/04/2017
Very sexy! The best part is that my lady thinks so too!!
02/03/2017
Not a fan. Smells very spicy. Like an old business man
02/03/2017
Strong but good
01/31/2017
HATED IT!!!! The opposite of what I like in a cologne.
01/02/2017
Nice I have gotten lots of compliments
12/31/2016
It's nice, just very light . I felt like I needed 5 sprays, which isn't somehting I usually like . The scent itself is very clean , and fresh, but dies out very quickly.
12/31/2016
Great fresh scent
12/30/2016
i love this smell, it's strong with a little kick of something i like at the end... spice!
12/25/2016
I sampled this based on Scentbird recommendations and I was VERY surprised at how much I loved it. So many compliments at work as well. I want a larger bottle of this one, for sure!
12/10/2016
Best fragrance yet. Had the most compliments from women at work wearing this cologne than any of the others I wore. Rank this up there with Armani Aqua Digio, Polo Red, Cartier Eau de Cartier Vetiver Bleu.
12/06/2016
This cologne had a very strong sent. Very over powering. I will not purchase this again,
12/05/2016
Didn't like it..
12/04/2016
Favorite so far picked it on a wild guess turned out to be pretty good
12/02/2016
It won't last for 2 hours :/
12/02/2016
Smells like a rich man. A little overwhelming
12/01/2016
exquisite and sophisticated
11/29/2016
My favorite so far
11/04/2016
Not my favorite smells to woodsy for me.
11/03/2016
Its not badbut the sent last a pretty long time though.
11/03/2016
Good scent but not my fav
11/03/2016
Does not smell like anything I have ever smelled, and it is not that good. I like when they last most of the day
10/31/2016
i didnt like this
10/31/2016
i didnt receive this like i requested please correct your que why waste the time on setting them up and yall never use it..
10/29/2016
Amazing...smells so fresh so clean....im in love.
10/25/2016
Love the smell
10/05/2016
Did not like it, seemed spicy
09/29/2016
Smell wears off after 5 hrs. More of a bark and mint smell
09/20/2016
Soft and clean. Slight powdery scent, something i normally dont like, but it was so light and worked with the othe tones that i grew to like it.
09/08/2016
Smells ALOT like Burrberry Brit. Hmmmm?
09/04/2016
Clean smelling
09/02/2016
OMG!!! The scent from this cologne was incredible. For years I have been hesitant to try it cause I was under the impression that it wasn't going to smell all that great. Now that I tried it, I am just minutes away from purchasing the full size bottle.
08/30/2016
Very clean and sexy!
08/10/2016
Smells good. Nice and spicy. Unfortunately, it doesn't last. I'd spray on in the morning, by afternoon it wasn't noticeable anymore. Disappointing, because I really like the scent.
08/05/2016
Not my kind of scent.
08/03/2016
Light, clean, fresh scent. A good summer cologne. Very happy with it.
08/02/2016
It was soft and kind of soothing to me but irritated the nostrils of a few people I regularly see. So I cant call this "my scent" if its pushing people away, in essence.
07/04/2016
Did not like the Cartier Sample, not my fragrance.
07/01/2016
Not what I had hoped for but okay.
07/01/2016
Powerful yet soft!!! This scent is truly what I have been looking for in a man's man scent!!! It was a great choice for me and I am very happy with it... One spray in the morning and I am good all day
06/21/2016
kind of light and doesn't last long before you have to re apply. wasn't the worse but certainly not the best. lets just say I'm excited to try next months.
06/03/2016
Didn't love the initial scent; also was not long lasting.
06/02/2016
Nice scent. Took a shot in the dark so I'm satisfied.
05/30/2016
I was really shocked at how well this scent smelled. Absolutely awesome and will probably get the full bottle
05/21/2016
Smells like mashed up bushes and leaves... Not something I want to smell like.
05/04/2016
It's "Show and Smell" time!
05/03/2016
I always wanted to buy this an great scent
04/03/2016
Didn't like this one much
03/29/2016
Great smell. Last a long time