Cartier
Eau de Cartier Essence de Bois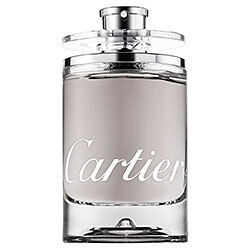 Get a 30-day supply of Eau de Cartier Essence de Bois
for
$
14.95
Notify me once this scent is available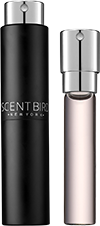 0.27 oz subscription

0.27 oz a la carte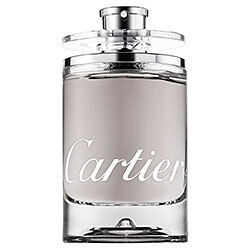 3.3 oz bottle
Share and earn free perfume
Notes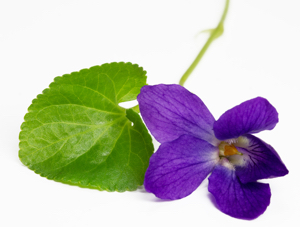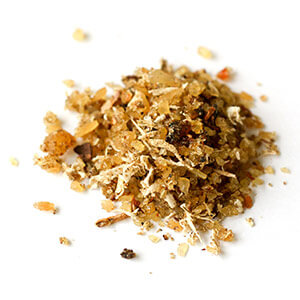 Description
Essence de Bois reveals resplendent layers of violets, lavender, spices, and musk - with a soft hint of bitter citrus. A touch of oud in the heart add spicy mystery to the velvety soft florals, while the bright musk and patchouli create a skin scent both cool and hot.
You may also like
Eau de Cartier Essence de Bois description
Eau de Cartier Essence de Bois is a resplendent violet-based perfume, despite its name. There is no wood in this fragrance, only layers of violets, lavender, spices, and musk - with a soft hint of bitter citrus at the top.
It is a smooth, soothing scent, wearable both day and night with ease. A touch of oud in the heart firms up the florals nicely, without depriving you of their velvety softness.
Essence de Bois is also much cooler on the skin than either Eau de Cartier or Eau de Cartier Zeste de Soleil. The ripe fruit in Zeste is replaced by the violets and lavender here, and only the quick burst of yuzu fruit at the top remains from the other Eau offerings. Essence de Bois could be a standalone fragrance.
But if you have worn either Eau de Cartier or Zeste de Soleil and appreciate the contrasting elements that both of those scents create, Essence de Bois will delight you as well. The oud's spicy heat plays off the subdued florals and sharp aromatics of the violet and lavender, filling your nose with a complex temperature exchange.
The spicy heat and floral/aromatic chill are what makes Essence de Bois an exciting and memorable perfume. The heart is content to wind this sensual confrontation up and then let it run undisturbed for quite a long while before the dry down begins. And the longer it lasts, the more alluring and addictive the experience gets. Essence de Bois is an automatic pick for either a man or a woman looking for a refined, but daring first date fragrance.
The dry down keeps the hot and cold friction alive with patchouli and musk taking over for the lavender and oud. And the base of this perfume also has a devilishly intriguing secret to it: the patchouli and musk become skin scents. You suddenly realize that the whole set-up of cool vs. hot was for this moment, when the final two notes become Hot Skin Scent and Cool Skin Scent. The florals fade out and all the intimate electricity remains.
Cartier's Essence de Bois is guile and seduction straight from the bottle. We all want to wear a perfume that subtly gets attention, but this perfume makes sure it gets your attention first, so you know what it's about just when tonight's blind date opens your eyes a little wider.
Read more
Eau de Cartier Essence de Bois by Cartier Reviews
11/14/2017
ITs not my favorite but my mom loved it
11/12/2017
in my firts order they send me wrong lottion
11/11/2017
Too masculine and the hang time it too short.
11/10/2017
Love this scent.
11/08/2017
I enjoyed this perfume. The scent is not overpowering, but alas, on me it leaves too soon!
11/07/2017
Loved the smell!
11/06/2017
This is my first shipment and I am thrilled with this choice. I am not great with describing scent, but to me, this makes me feel like the queen of a mysterious and dark forest. Rich, definitely woody, and luxe. I love it.
11/01/2017
This was the first shipment that I received. When I first tried it, I thought that I had accidentally received a cologne because of the musky smell. But then after a while I could smell the powdery citrus scent and it began to grow on me. I looked it up and found that this is a unisex scent so now I understand. This is a fresh clean scent with a hint of musk. I like it..
10/31/2017
I loved the fragrance I got this month. It was a softer perfume for me, but it opened up my mind to trying different perfumes. I am enjoying my monthly scents!! Look forward to it every month!!
10/31/2017
Very woody. It starts out smelling very strong - but it goes away fast. This is not a long lasting perfume.
10/31/2017
Fabulous!! Great winter scent!!
10/30/2017
Love this. Definitely more on the masculine side, but it's so sexy. Makes you remember how sexy you feel when you wear your boyfriend's shirt or blazer. It's bold, so be sure to confidently strut your stuff in your stilletos when you wear it.
10/10/2017
it smelled too much like cologne
10/07/2017
I loved this scent! Definitely a great go to scent for me. It's right there with Mademoiselle by Coco Chanel but less sweet. It stays pretty musky all day.
10/07/2017
I prefer sweet scents, wasn't a good fit for me.
10/03/2017
Not a terrible fragrance by any means; however, I had expected something a little bit more sophisticated from Cartier. This smells almost identical to Vera Wang's Lovestruck--a fragrance I already have, given to me by a friend who didn't like it. I tend to enjoy even stronger musky/amber/spice/wood scents and had anticipated this one to be closer to that. It's not bad, like I've said, just not what I had expected. It's a bit more floral than I tend to wear, especially during the Fall/Winter. Definitely wish I'd read the reviews on this one before I decided on it.
09/26/2017
Its fine for work i guess...not my thing but its fine
09/12/2017
On me, this has a very sharp "perfume-y" smell that I don't care for -- it's not awful, but it's too pronounced for me. After a few hours, it does change into a subtle, sweet violet-y musk, but those first few hours are too intense for me.
09/12/2017
This scent is okay. It doesn't last long on my skin or clothing. It has a standard perfume smell like when you pick up an old bottle of perfume and smell it.
09/05/2017
Lovely scent. Not too strong but not too light either. Sophisticated. Scent can be worn anytime.
09/05/2017
This is a VERY powdery perfume. It doesn't smell nice at all. I tried it twice and it was just so overpowering. It reminded me of my grandma and how she used to shower in Poison. I don't think it's woody AT ALL. If you're going to wear it, definitely a night perfume.
09/05/2017
I love this scent! I'm a patchouli/sandle wood lover, musk scents and this one isn't strong it's a nice balance also making me feel refreshed!
09/05/2017
I love this perfume. Smells so fresh and clean. Definitely going to purchase a full size.
08/31/2017
This perfume smells like a white diamonds almost or it finishes like a white diamonds. I'll probably give this one to my mom.
08/31/2017
Perfect! It's so me!
08/24/2017
It's mislabeled as a unisex scent so I got it on my cologne of the month. I put it on and was greeted with a cloud of perfume. I like to be fruity as much as the next gay guy but this is just over board. It's saving grace is the scent lasted an hour max
08/23/2017
Definitely didn't last long. Wish I read the reviews before picking this one. It came up on my recommended scents.
08/11/2017
The scent smells great, but it doesn't last very long.
08/07/2017
The sent did not last long
08/06/2017
Doesn't last long.
08/05/2017
It's very overpowering when you first put it on, the scent doesn't last more then a few hours. It's not something I would wear but I could see older (seniors), liking the scent.
08/05/2017
The fragrance doesn't go well with my body chemistry at all.
07/25/2017
I honestly did not like the fragrance one bit. I picked up baby powder mixed with old lady perfume (a dark colored perfume). This scent was strong and would probably be better suited as a winter scent. It's very spicy and musky. Not a fan.
07/12/2017
great smell, but doesn't last very long
07/11/2017
For an designer perfume I was not impressed!
07/11/2017
I was not impressed smelled like a old bottle of perfume, smell was so overpowering
06/30/2017
Not for me but my Mother loves it. It didn't last long, I'm still excited for all of them.
06/23/2017
Smelled nice but lasted only 2-3 hours. Also did not project well on the skin. Not for me.
06/22/2017
Wonderful scent. If you're a fan of John Varvatos Oud and Burberry for Men, you'll like this. Gentle and mature. . . but it doesn't last very long.
06/05/2017
I like this scent. Doesn't last long though. For this reason I would not purchase full size bottle.
06/04/2017
I thought it was a very nice accent
06/04/2017
Not impressed.
06/04/2017
It doesn't smell clean or good at all it smells old.
05/29/2017
this smell was not bad, however it was not me. Too musky but not over powering.
05/21/2017
Love it. Clean & crisp with the tiniest bit of woodsy spice.
05/03/2017
smell was just "off" for me. Too musky.
05/03/2017
Beautiful fragrance but it just doesn't last on my skin. Wore this for a full week in Florida and I noticed it for the first hour and then it disappeared. Sniffed my clothes when I came back from my trip to see if it was still lingering on the fabric and there was no trace of the scent at all. It is a good thing that this is so portable because I found myself touching up frequently.
05/03/2017
I'm on the fence with this one at first I felt like it was very musky but then it sweetened up once it set in ....I don't think it's a keeper for me
05/03/2017
Omg it's a out of this world. My husband is to picky about smells but he loved this one so much I was really surprised
04/30/2017
it was too strong for me, hoping the next one is better
03/09/2017
clean crisp and long lasting......I am putting it on my list again!!
03/05/2017
I really like this cologne. But definitely not a Beast Mode cologne.
03/05/2017
Not what I've expected
03/04/2017
I absolutely love this fragrance. All I used was one spray and it lasted all day.
03/03/2017
LOVE this.. it's my new favorite scent! It's perfect for me.
02/27/2017
Not for me. Smells like an older mans cologne to me.
02/22/2017
Liked this one. It's definitely classy and great for date night or party.
02/07/2017
I was thinking it would smell co.pletely different. It's like a mix of men's Cologne and a very light short last feminine fragrance! Did not care for at all. If there was a way to leave no hearts I would
02/04/2017
Does not long.
02/03/2017
Love this scent. More of a winter/cold weather scent. Classy and spicy and soft. Enjoy it for going out at night.
02/03/2017
This was not for me. Very mild scent. Smells like alot of commercial fragrances I've tried.
02/03/2017
Very nice fragrance. We love it.
02/01/2017
smells like an old man trying to be 22 again. not very good
01/31/2017
I was not a fan of this one.
01/31/2017
did not care for this one very much
01/30/2017
awful. way too spicy for daytime and would never wear this one at night either
01/30/2017
It's a nice designer fragrance, but not for me. I found it to be weak and not unique. Smells like alot of other commercial fragrances I own.
01/29/2017
Smelled like old lady
01/25/2017
One of my favs.
01/11/2017
Oh - I love this one. Would certainly buy a full size bottle. Love the woodsy scent, but it's still very feminine. When I wear this - I keep smelling myself and being happy.
01/09/2017
Had I received it, I would be able to do a review. This is the second perfume that I have not received.
01/07/2017
This is advertised as non-gender specific, but this scent is VERY manly. My favorite scents are spicy and woodsy -- very warm and "manly" scents....but this just doesn't do it for me... It has a very sharp and intense. On a man, I could see why this scent is so appealing...
01/07/2017
Love love love!!!
01/05/2017
I didn't like it at all. It really smells cheap.
01/04/2017
It isn't the worst perfume I've ever purchased but it smells like an older woman's scent.
01/03/2017
Love this perfume!!
01/03/2017
Crisp, clean, sexy
01/03/2017
The aroma wasn't as over-powering as I had expected, which is ideal with what the woody and citrus scent would have given expectations to. The length of the aroma lasting was about two hours, which is a fair amount of time if you're not out on a warm day.
01/02/2017
This cologne was just ok for me. It smells great, it was just too light a fragrance for me.
01/02/2017
A pretty decent its not too strong
01/02/2017
It's a nice fragrance, just not for me.
01/02/2017
Doesn't last, it's OK
01/01/2017
This is a wonderful scent, not overpowering, and lasts a while! I will probably get a full bottle of this scent, it hits the mark!
01/01/2017
gender neutral-smelled like D&G light blue to me and i don't like that scent. i didn't like it for myself but it smelled great on my 24 year old son
12/31/2016
I did not like it at all and has a very strong sent with my chemistry
12/31/2016
It's nice. Not what I expected.
12/30/2016
very classy smell
12/30/2016
not my favorite, and I didn't realize I picked this one I thought I was getting the dolce and gabanna
12/29/2016
I love it. It's light with a bit if citrus. Not too flowery or powdery.
12/29/2016
The scent seems little aged.
12/07/2016
I love it !!!!!
12/06/2016
Nice fragrence, not the best but not the worst either. Wearable. Its very woody, smells almost like a mix of Dolce + Gabbana Light Blue and a Hollister cologne
12/05/2016
Smells great ! Love the soft and natural smell !
12/05/2016
this one is uni sex... it is not my favorite... so i gave it to my boyfriend to wear it is his work fragrance, now!
12/05/2016
Has a great smell, last pretty long too, my problem is just not masculine enough for me.
12/04/2016
Smells alright, reminds me of the generic scent of the Macy's perfume isle. I've had better; had worse.
12/03/2016
This was very Old lady smelling.
12/02/2016
I thought it was okay. Wasn't repulsive but it was a boring scent. I feel like I've smelled a thousand perfumes like it.
11/30/2016
Fucking amazing!!!
11/29/2016
Sophisticated and lovely!
11/29/2016
Great scent especially after it mellows out.
11/26/2016
This smells mAsculine, tends to fade quickly. Don't care for it.
11/23/2016
Didn't really like this. Smelled more like a cologne.
11/14/2016
Smelled great deff with purchase would like it to be alittle stronger tho
11/05/2016
Its okay. Doesn't last too long. Kind of reminds me of old lady perfume.
11/04/2016
smell great but does not last long
11/04/2016
A nice scent but doesn't hold very long
11/02/2016
This one isn't a favorite for me.
10/26/2016
Just love it! Very different, and instantly appealing!
10/18/2016
It don't like it. It smells very masculine.
10/08/2016
Not good for my taste. First notes are overpowering and didn't care for much after that.
10/06/2016
I love this cologne it gives off a fresh clean elegant scent my Fiancée loves when I where it
10/05/2016
Love this one!
10/04/2016
Smells good but very soft and doesn't seem to last
10/03/2016
Love this! It comes on strong at first but mellows nicely over the course of the day. I do need a quick spritz mid-afternoon. The scent is clean and very pleasant. Definitely recommended.
09/30/2016
Hints of floral but done in a masculine way!
09/29/2016
Unique scent that really grows on you. Have to say I really like it.
09/25/2016
There is a mixture in interest with this one. There are some notes that I adore with this scent and then there is that bass note that I can't seem to favor which would be masculine part of this perfume/cologne. It's has a sharpness to it that would give me a dull headache if it's worn too strongly. The lighter notes though brings out a good combination of floral and a slight hint of citrus which is very light and fresh and that is what I like about it. Some will enjoy this scent and others, like myself, not so much. I suggest going to a department store and find this particular perfume/cologne so you can test it out on yourself first before adding this to your queue.
09/24/2016
I am incredibly picky and absolutely adore this scent. Ordered for my husband but it can easily be worn by a woman. It is a sweet robust scent reminiscent of wood and leather. It is outstanding! Congratulations Cartier!
09/23/2016
really wasnt a fan smelled like an older women perfume imo. was a busted month :(
09/12/2016
I did not like this one, smelled very cedary.
09/11/2016
I've always worn Cartier declaration but this is my new favorite.
09/10/2016
I like the scent but I would not purchase a bottle.
09/10/2016
Like the scent it is different from what I would normally wear. I would not buy it just not my style.
09/08/2016
The scent is very strong, not something I would typically wear.. But the hubby liked it..
09/06/2016
The description on this fragrance is quite accurate. I prefer a more masculine fragrance though.
09/06/2016
Strong, but smells like I have millions in the bank! Peppery but there's something wonderful behind it. Male or female can wear this fragrance.
09/05/2016
Decent scent. Not particularly feminine but definitely doesn't last, nor does it project as well as others from this brand. I'd keep it if it was gifted to me but I probably wouldn't purchase for myself.
09/03/2016
Night time going out smell
09/03/2016
Excellent scent. My wife loves this scent on me.
09/02/2016
Great scent just not for me. I thought I would try something new but didn't really work well with me. Description of the cologne is accurate.
09/01/2016
Too old person smelling, reminds me of a perfume my mom has called Shalimar.
09/01/2016
Smells ok but the scent does not last long wasn't to happy with this one at all.
08/31/2016
I did not like this scent it smelled and reminded me of the way old women smell
08/30/2016
Awesome Cologne! perfect for everyday use and for going for a night out on the town.
08/30/2016
I'm loving my scentbird. What a great way to try hundreds of new perfumes without buying the whole big bottle I may not like.
08/30/2016
Great colone first time trying it, thanks to scentbirt. They are awsome
08/30/2016
Love this frangrance
08/29/2016
Heavy spice scent. Mostly night time cologne. No one of my favorites. it has a strong (tough to get used to scent)
08/24/2016
This has a woody scent that's fresh and clean; almost like bamboo. Some light citrus notes. It develops the various notes over a few short hours, depending on body temperature. It isn't very intense, so it's probably best for work and daytime events because it really doesn't last on the skin for more than about four or five hours. That was really the only thing I was disappointed about because otherwise, it is a modern, fresh scent.
08/24/2016
I really like the scent, but it doesn't last more than an hour or 2!
08/17/2016
Very very strong! Gave me a headache when I wore it, and that never happens. It does smell like a perfume an older woman might prefer.
08/11/2016
this is my favorite!!
08/05/2016
i never received it...
08/03/2016
I don't like this scent.
08/01/2016
Doesn't really last. Very dissapointed.
07/31/2016
Selected this scent for my hubby. I love it and he did too. Its manly and sexy. Can't take my hands off him.
07/31/2016
Smells like an old lady...
07/31/2016
Very classic and woody scent, great for a date night.
07/31/2016
A very warm regal fragrance representative of the brand.
07/30/2016
It's a high end expensive Ricky rich smell love it
07/29/2016
This is not unisex as described on the site. In my opinion it is very feminine. As a female scent it is nice. It lingers if worn to heavily.
07/26/2016
It smellls like wood. Like when you get a new wooden dinning room table that's the smell.
07/24/2016
This smells like it belongs on an old lady! :( & I accidentally ordered it twice!
07/06/2016
Scent was not for me :( Smelled like a way way more mature woman
07/05/2016
very fresh, perfect for my lifestyle!
07/01/2016
Is very good perfume, not too strong but elegant and sophisticated!!
06/29/2016
My type of perfume right here very strong, sophisticated and mysterious. Definitely recommend to women who appreciates a powerful scent.
06/29/2016
This is definitly a classic scent...
06/27/2016
Absolutely love this fragrance, I can see how some guys might complain that it is too feminine for them but honestly it mixes just right with my body chemistry and makes a really clean, distinct scent. Will be buying a bottle as soon as I can, highly recommend!
06/22/2016
I really wanted to like this but the scent didn't work for me. Unfortunately, it smelled like an old lady. Maybe it's more of a masculine scent.
06/22/2016
This is incredible. It is the perfect daytime, sophisticated, summertime scent. This is very fresh, without being floral and girly. Usually, I prefer perfumes that are a bit more masculine, but I was pleasantly surprised by this one. Truly, this scent is lovely.
06/15/2016
This was my first scent and I was not disappointed. It has a very nice smell. I just wished it lasted longer. I had to reapply it a couple of times.
06/08/2016
Smells lovely, lasts for maybe 15 minutes before disappearing completely. I use tea tree soap that lasts longer.
06/08/2016
This one is light but potent. Not my all-time favorite, but a clean, rich scent nonetheless.
06/07/2016
Goes well with your best suit and tie
06/04/2016
Im very pleased with my selection , the fragrances is light and settle.
06/03/2016
This is a really good smelling cologne. Little strong at first but settles nicely.
06/03/2016
Did not like this at all.
06/03/2016
This fragrance is a little heavier than other Cartier scents. My opinion is that it should be worn in colder months. It has a warm, slight spicy scent. I'll enjoy wearing it when summer is over with.
06/01/2016
Its a nice mellow fragrance.
05/07/2016
It's more of a masculine scent but with feminine tones. Not my favorite, but I gave it to my boyfriend.
05/05/2016
Love this scent!!!!
04/29/2016
I haven't recieved my order. I ordered on April 15.. Please conatct me with a status. My number is 404-759-5669
04/29/2016
This is a very sexy bold fragrance, I absolutely love it!
04/29/2016
Smells good but yet to use it
04/29/2016
I absolutely love this. It's clean and fresh, opening with yuzu and bergamot with heart notes of lavender and violet leaf on a base of oud, patchouli, and clean musk. This is a woody aromatic fragrance that is perfect for warm weather, and I've already ordered a full bottle. If you're looking for a summer fragrance that's different from the usual citruses and aquatics give this a try! Longevity is decent (about 6 hours on me) and sillage is moderate.
04/26/2016
Smells clean, woody, A LOT like Elizabeth Taylor Violet Eyes. Dry, academic serious smell. Certainly different from the parade of fruity sweet caramel perfumes. Pretty strong, too.
04/25/2016
Very feminine. Dislike.
04/25/2016
Really loved this scent! My wife also found it pleasant. Very subtle and not overwhelming.
04/19/2016
Really liked the scent but when I got it, it was half full
04/07/2016
It's a little manly but it is vry nice
04/06/2016
Delicious scent
04/05/2016
Light refreshing floral scent love it.
04/03/2016
I really like this one, very soft. It doesn't last that long but it's a good work scent. You can smell different layers to it...
03/31/2016
It is getting quite the attention ,it's great
03/31/2016
OMG this is now on my top 5 favorite perfumes everrrr!! It smells so good and my husband loves it 😍 perfect summer fagarence
03/30/2016
This is one of my favorites so far! I will purchase again and again this scent is for day or night. A fresh clean scent that reminds me of waterfalls in the summer.
03/30/2016
Not my favorite.
03/29/2016
Nice, light and clean scent. Does not last at all.
03/29/2016
Not to crazy about it!
03/29/2016
this smalls so good. I have been getting a lot of compliments
03/29/2016
Doesn't last I only want eau de perfume
03/29/2016
Did not like this scent at all to me seemed as if it was a mans scent.
03/29/2016
Didn't care for the scent to strong for me
03/29/2016
I didn't care for it...I feel its more of a men's cologne
03/29/2016
Not compatible
03/22/2016
I love this its great
03/22/2016
LOVED it...wow, definitely will be adding this to my collection as a future purchase!
03/20/2016
This is a very strong and almost masculine scent. I was not pleased at all. Most times I am able to wear a scent even if I don't particularly care for it at first, but I had to wash this off, IMMEDIATELY. Not a fan. I just received my second scent from my subscription and I am thoroughly pleased. Now I'm off to write a rave review on Dolce & Gabbana Pour Femme!
03/20/2016
Light and fresh and it lasts all day.
03/19/2016
Meh. Not impressed...wasn't a great scent.
03/11/2016
I love it...not too song and not to soft...made my wife happy to smell it on me
03/08/2016
OMG!! ❤️❤️❤️❤️
03/07/2016
Loved this scent
03/06/2016
Great clean smell
03/05/2016
LUV the sharpness of it, yet the subtle allure...thinking of getting an entire bottle...!!!
03/04/2016
A truly lovely scent but a bit too heavy for me. I would definitely recommend this for ladies that love heavy scents.
03/04/2016
I haven't received it yet but I have bought this scent and it is wonderful!!!
03/02/2016
It's OK but I won't be purchasing the full bottle
03/02/2016
Honestly, it reminds me strongly of my grand aunt's apartment. It has that "heavy perfume from the 50's" vibe that doesn't work for me, since I generally like more light, natural scents.
03/02/2016
Want it! Gotta have it!
03/01/2016
Not my favorite, but not terrible.
03/01/2016
Not my favorite scent. Smells very "old-fashioned" to me and I prefer more fresh scents.
03/01/2016
Softly luxurious love it
03/01/2016
This scent is soft and lingers for hours. Smells great!!!
02/29/2016
I did not like this fragrance, it is way too strong. It almost smells like a male fragrance.
02/29/2016
Too strong for me
02/29/2016
I LOVEEEEE THIS SCENT. IT STAYS AN SMELLS AMAZZ
02/29/2016
Not one of my favorites, but i'll definitely wear it
02/29/2016
When I first sprayed this perfume, I thought it had more of a musky smell. But after a second..it had this beautiful, kind of light, spring smell to it. It makes me think of a classy 40's movie star.. refined..elegant..it's definitely one of my favorites.
02/29/2016
I like this one a lot - its very unisex. Its a good office perfume.
02/25/2016
a bit to much for me, Reminds me of my grandma!
02/18/2016
Soft spice, bright and airy, very subtle leather undertone that blends well with the citrus, making it an excellent unisex. Great staying power. I was pleasantly surprised with this scent, very mature yet casual and enjoy it a lot. This is an everday/office scent for a sophisticated someone that dresses with class/modesty. You will love this is you like Oscar de la Renta's Eau de Toilette for Men.
02/17/2016
I like the smell, it is a bit musky. It's not bad!
02/16/2016
At first it was a bit strong, but I actually like it! Nice smell.
02/08/2016
Personally, I absolutely loved it. Screechy woods. My fwb wasn't about it, but I think he expects feminine scents for women.
02/07/2016
This perfume smells terrible on me way to strong.
02/05/2016
This smell is a bit strong, but still has some lovely notes in it.
01/30/2016
It's kind of musky.
01/29/2016
I still haven't received my first shipment...