Cartier
Eau de Cartier Concentree EDT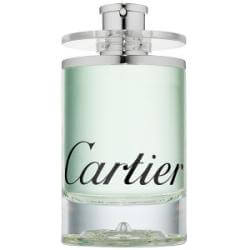 Get a 30-day supply of Eau de Cartier Concentree EDT
for
$
14.95
Notify me once this scent is available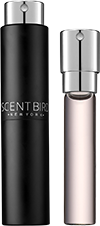 0.27 oz subscription

0.27 oz a la carte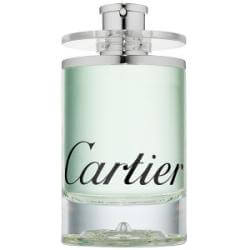 3.3 oz bottle
Share and earn free perfume
Notes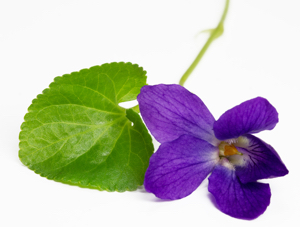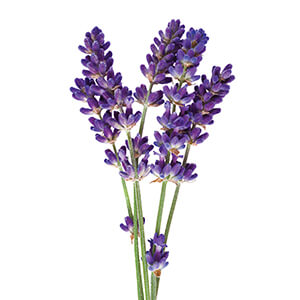 Description
Tropical fruit meets exotic middle eastern spice in this fresh, yet fiery scent. Top notes of tart yuzu fruit and cardamom add warm, sensual accents to a powdery, buttoned-up heart of lavender and violet leaf. Base notes of bright cedar and earthy patchouli embellish both the fresh, clean profile as well as its rakish shadow.
You may also like
Eau de Cartier Concentree EDT by Cartier Reviews
11/30/2017
Pretty good & not over powering. Doesn't last long
11/29/2017
This is very strong and it did not work for me.
11/28/2017
I like it for the most part. Not to strong. Just wished the scent lasted a little longer
11/07/2017
Took a while to get to me. Hope the next one doesnt take as long. My other suggestion is that you guys possibly put a label or some type of sticker that has the name of the perticular fragrance on the black bottles. Going to be difficult to tell which are which once I start building up a collection. Would also look cool when I show to friends to peak their interest in buying your guys product.
11/03/2017
I really like it a lot once I received it. It did not get to.me until the first of November. But I have had a lot of compliments. Thank you
11/03/2017
I loved the scent! However it spell more like a scent for men. So I gave it to my husband and he loves it!
11/02/2017
I thought it was good not great it looses itself scent Farley quick but like previous it is a little soapy
10/23/2017
While the fragrance is nice and crisp it was just to "soapy" for me. I like a scent that can distinguish itself from just another bar of soap.
10/16/2017
I absolutely ❤️❤️ This one! It's light, yet you can pick up on the scent very quick. It's perfect for every occasion.
10/12/2017
Its light, fresh and perfect for spring and summer days. Nothing special but smells really good.
09/28/2017
This stuff rocks. Fresh, fragrant, and not overwhelming. My favorite scent yet!
09/25/2017
This just came in today, love it. Cool little tube it comes in and smells amazing!
08/28/2017
I received my shipment today and this sent is awesome!
08/26/2017
The orange is very strong, decent scent, doesn't last long. A little too mellow for me I like a little more 'pop' but will definitely be using it!
08/26/2017
I wish I could write a review but as this was my first shipment that got "lost" and still waiting for a replacement to be sent out. Not very happy 😠
08/17/2017
Nice crisp, smell. Probably great for date night!
08/15/2017
This is one of the most amazing smelling colognes I've worn.
08/06/2017
Great smell for my husband
08/02/2017
One of my faves
08/02/2017
This is pretty good. Has a good scent for work, not over powering. This has a different scent that is mildly woody, spicy.
07/27/2017
Smells great for wearing out on a date or a wedding reception
07/07/2017
Smells great!!
06/28/2017
This was a good scent but didn't carry the scent variations I was searching for. Smelt more like a high class soap then a scent and body enhancement
06/05/2017
Very nice scent
06/03/2017
Very nice scent..
06/02/2017
It's a decent cent, but it's light and doesn't last long at all.. it reminds me of dolce and ganbanna which smells really great btw and last long.. Not mad . Just wouldn't purchase a whole bottle
06/01/2017
My first scent, it's fresh and with a musky undertone. I like it.
05/05/2017
Awesome fragrance, I promise you won't be unsatisfied.
05/03/2017
I love dolce and Gabbana alot more then Cartier real talk
05/02/2017
I like this fragrance and have gotten many compliments on it!
04/29/2017
Love it. Strong but clean. Lasts all day.
03/10/2017
A very robust scent. Definitely worth a try
03/06/2017
Really not a fan.
03/06/2017
I lovvvvve the way this smells. Thank you.
03/05/2017
Haven't received any shipments since November
03/05/2017
This smells amazing
02/16/2017
Slight spicy yet sexy scent and versatile. I strongly recommend it
02/07/2017
I LOVE THIS SCENT!!!!!!
02/07/2017
Very masculine. Definitely something I would consider buying
02/06/2017
The fragrance is nice but doesn't last too long.
02/05/2017
not my favorite scent. smells too woody for me
02/04/2017
Really enjoyed this scent been wearing it every day since I got it.
02/03/2017
Definitely not for me they should take their name off these fragrances lol, anyways if your in the market for something like this its right up your alley otherwise its not worth the month
02/03/2017
too fruity smelling
02/03/2017
This is one of my least cared for scents.
02/03/2017
Great smell. Ended up a duplicate from November. It's a keeper
02/01/2017
Smells great...
01/31/2017
Its an alright scent. Nice to wear for something different.
01/29/2017
It smells really good a must!!!
01/11/2017
Definitely too crispy for me . I don't like super citrus scents .
01/05/2017
Took some getting used to, but overall it was good. Has a strong oaky scent to it
01/05/2017
a little to musky for me and my friends but its alright
01/03/2017
Just kinda blah.
01/03/2017
Great for a evening out
01/03/2017
Very strong smell but not my favorite ...kinda has that old man smell of musk and bad choices but that's just my opinion lol
01/02/2017
After reading some of the previous reviews, I thought I would love this. However, after receiving this item I had other thoughts. At first, this scent is very strong, and has a citrus smell to it. After that, it sort of dies down. Not my favorite, but I would not buy this.
01/01/2017
Really nice long lasting clean smell
12/31/2016
Awesome choice great scent...
12/31/2016
Best cologne so far
12/31/2016
Great fragrance, not overbearing.
12/28/2016
Excellent smell for work. Lasted the entire day
12/21/2016
I liked the way it lasted it was a good smell and the longevity was real nice
12/21/2016
Fresh grown man scent , light and lasts forever , nice crisp for work or play
12/13/2016
Light and crisp! Very nice
12/06/2016
Too strong, I don't like it.
12/05/2016
just wasn't a fan
12/05/2016
Wonderful. Citrus. Fresh and crisp not overwhelming.
12/02/2016
Absolutely love it. Citrusy and clean!
12/01/2016
Nope!! Don't like this one.
12/01/2016
Very nice clean scent!
11/28/2016
Nice very classic
11/23/2016
Really a great scent, i enjoyed it very much.
11/19/2016
Really enjoy this fragrance. To me, it's elegant, gentle, fresh and clean! I would wear this to work and on a lunch date. MUST HAVE!!!
11/11/2016
Not really my kind if scent. Too flowery for me.
11/09/2016
Smells good, but not my favorite scent. Smells a lot like cucumbers to me when it's first sprayed.
11/07/2016
Pretty boring scent and doesn't make much of a statement
11/05/2016
Clean and light smell
11/04/2016
Don't like smell
11/04/2016
It's incredible. The scent is strong from the first spray. Hours after, the scent is still obvious.
11/03/2016
To peppery and masculine and just not appealing at all. not for me and don't like it on my boyfriend either.
11/02/2016
I love that the scent is not overwhelming and the aroma lasts longer
11/02/2016
This is my absolute favorite fragrance. It is a unisex scent.
11/02/2016
Loved this scent. Perfect for fall, kind of woodsy however not as strong as I'd like.
11/01/2016
Did not like it
10/31/2016
I enjoyed the Cartier . Takes getting used to. Floral scent is a lil heavy for me but great for business or work
10/29/2016
After 26 days I finally received my atomizer of Cartier EDT. The fragrance is very nice, first notes are very floral, sweet with faint notes of wood. The dry down is fairly quick. I 'd say on my skin 2 minutes tops. It's a nice fragrance suitable for the office or hanging out with your guys. It's a mature fragrance for sure (35-40) But for my personal preference, I like something that lingers and this unfortunately does not. Performance:5/10 Projection:2/10 Overall smell: 7/10
10/22/2016
I love the citrusy side of the cologne. Not too strong, but still strong enough. Overall very nice.
10/12/2016
BANGINGGGGG...
10/12/2016
Haven't received anything for almost a month and a half neither answer on the email that I sent .
10/08/2016
Great scent! Comes off on the more professional side of things. Longevity is great on me, projection is mediocre, but still on overall great scent!
10/05/2016
Loved it right out the package!!!
10/04/2016
I love it. A lite sent smells great. 5 star.
10/04/2016
Smells great last long
10/04/2016
It alright, but I like more fresh smelling.
10/04/2016
A little spicy for my tast
10/04/2016
I did not like this perfume at all. It smells like pure cedar. I don't recommend it unless you want to smell like a Christmas tree.
10/04/2016
It was a good first time try! Not too strong, but also not too weak. good choice.
10/03/2016
My wife really digs this scent and i do too. It's fresh AND spicy, perfect for the fall.
10/03/2016
too feminine for my taste
10/03/2016
A clean an fresh smelling cologne for male
10/02/2016
very nice,love it
10/01/2016
very good suttle but very noticeable smell.
09/30/2016
I really enjoyed the scent of Cartier. It lasted all day with only two sprays. Nice elegant scent. Perfect for work or after work.
09/29/2016
It's ok but I would refer something different
09/26/2016
I like the smell, however, it goes on a tad bit strong and it does not last. Perhaps my skin pH does not get along too well with this cologne.
09/21/2016
This perfume smells like pure cedar. I guess that's perfect for anyone who wants to smell like a Christmas tree. I do not.
09/19/2016
Nice scent my wife loves it.
09/18/2016
It doesn't last and it really doesn't have a smell 👎🏿👎🏿👎🏿
09/07/2016
This scent captures the formula through which the conscious of elegance and luxury finds expression.
09/07/2016
Smells Great!!
09/05/2016
This is very fruity, fresh scent!! Really like this scent & it stays with you throughout the day without being overwhelming!!
09/04/2016
Cartier smells amazing... I must order a full sized bottle for my collection.
09/04/2016
I truly enjoy this aroma , very smooth yet strong
09/03/2016
Great! Light and strong at the same time. I think men and woman can wear it.
09/03/2016
Fantastic sweet, citrus and aromatic scent. Really liked it.
09/02/2016
Citrus. Low musk. Very casual smell.
09/01/2016
i got i this month i don't really like it...if you looking to get it please don't.. it really don't last at all
09/01/2016
Smells good and the ladies love it😉
09/01/2016
It's a light, citrus-y scent. Good for everyday wear. Turns heads when I walk by. "You smell good" is what I've been hearing.
09/01/2016
Love the scent. It's very light and I like that in a fragrance.
09/01/2016
IT SMELLS GREAT!
08/31/2016
I never recieved this item...sadly to say I am disappointed...
08/31/2016
Very Light. Great smelling but isn't as aromatic as I usually like my colognes. Still great smelling !!!
08/31/2016
great scent lasted for a long time.
08/30/2016
This is one of my favorite smell. My wife love it when I wear this one.
08/30/2016
Very pleasant and soft smell. Ladies love it
08/29/2016
One of the best scent I have ever had in life. ONE of my new all time favorites
08/22/2016
Didn't really like the smell, bf didn't either. It's ok, not horrible. A clean scent with something else, (not an expert) it's the "something else" I wasn't into. Really wanted to be, but over all fail for me.
08/12/2016
Very clean smile but doesn't last. If you happen to sweat a little it's a rap. I was at work and I have a office job and I was doing some lifting and I was sweating a little after and the sent was gone by noon.
08/11/2016
Great scent...but no real lasting power. Very subtle. I wish it was a little stronger.
08/03/2016
I love it.. Very calm but demanding!
08/03/2016
i liked it a lot
08/02/2016
It's not great performances and projection on the low end not a compliment getter mature smell would not purchase full bottle disapointed
07/30/2016
I ADORE THIS SCENT !!! MAKES ME FEEL LIKE I CAN WALK ON CLOUDS !!
07/30/2016
I like it a lot. Has a great sort of sweet smell. I've got great compliments
07/30/2016
love it, best yet
07/30/2016
i love it. smells great
07/29/2016
i dint get my package yet . Resend or Refund . I'm Disappointed.
07/29/2016
This smells so freak'n good!!!
07/23/2016
Such a great scent!
07/19/2016
Warm woody smell with a hint of citrus. Use this sparingly as it will quickly become overpowering. Would absolutely recommend this for the office or a date.
07/19/2016
Damn smell good
07/07/2016
Was ok!!! Powdery smell but nice. Doesn't last long.
07/05/2016
Not a fan of the scent. :(
07/05/2016
Love this scent! Great every day wear.
07/03/2016
This is a warm and clean fragrance, that is good for any occasion. I have only had the fragrance for a few days and I have gotten several compliments.. Kudos to ScentBird, you have knocked this one out of the park......
07/02/2016
I like it. It's a bit strong at first, but it does last longer than others. It might be slightly feminine, but I still like it.
07/01/2016
I don't know why I'm getting perfumes. I actually love the scent, but I'm a man, and I'm confused.
07/01/2016
Fantastic scent suitable for date night, the office, or just hanging out. Complex structure that hits many scent notes.
07/01/2016
Not my favorite but i am glad I tried it. Just not my style.
06/29/2016
Smells very nice and lasts.
06/29/2016
Very nice! strong attractive manly and yet sutle scent, would def. Buy again
06/07/2016
I love the scent, it has a warm fruit scent.
06/06/2016
Really enjoy this scent!
06/06/2016
I loved it, I always felt fresh and elegant everytime I was using it
06/04/2016
I got this for my boyfriend and we both like it. It smells clean sweet and masculine. I'll buy the full bottle for him.
06/02/2016
Love it, perfect day time fragrance!
06/02/2016
Very nice all the women loved it
05/30/2016
Great evening scent
05/24/2016
Amazing!!!!!!!
05/12/2016
Perfect for the office and after work socializing. I get compliments from both men and women all day long even after I expected it to have worn off. Definitely a keeper!
05/06/2016
Did not receive it!!!!!
04/30/2016
Looking forward to this great smells
04/28/2016
I'm not sure what you sent me but I love it. The label on the bottle says Hermes Terre...is that a mistake?
04/22/2016
Would like to apply for a scentbird credit CARD
04/11/2016
A little too strong and sweet
04/07/2016
Wonderful scent! Fresh!
04/07/2016
Great for dates
04/06/2016
Excellent fragrance, I love wearing it with a suit and white cotton shirt
04/02/2016
I love it! It's subtle but has a very regal scent.
03/30/2016
Very clean with a slight hint of citrus. Very subtle yet very effective! I love this scent!
03/29/2016
I actually ordered this one by accident without knowing it's a cologne. Love the scent nonetheless.
03/29/2016
Very light, mild scent, great for brunch.
03/29/2016
wISH i COULD -- but I never got it -- it went to the wrong address-
03/29/2016
I really enjoy this scent. It's clean. A little "soapy" without being sickeningly sweet. What I especially like about it is that it has "staying power". In other words, I can smell it throughout the day in the office. Yet, it is subtle. This is the first scent I have sampled that I plan on purchasing for my collection.
03/24/2016
A little too sweet, maybe better for a female but a decent scent
03/07/2016
It's spicy and sweet. i think it is perfect for summer.
03/07/2016
It smells a little pine-y right off the bat, but gets better as it has time to settle. Not a favorite
03/06/2016
This is a great scent - clean and masculine. I really like it. My only complaint is that it maybe a bit too light and it wears off quickly.
03/05/2016
Very nice smell! Love this one
03/05/2016
Love it so do the ladies in my life, it's strong sent of powder baby that is I like it
03/03/2016
This scent was strong and my hubby really didn't like it. He will use it, but there have been others way better than this. I agree that it smells a little feminine. This would maybe be better for a female.
03/01/2016
Love it compliment getter very clean rose smell but masculente
02/16/2016
Loved it smells great
02/08/2016
Like the light clean smell
02/08/2016
Smells like a man
02/07/2016
Very good scent
02/06/2016
This scent is nice - very subtle, yet sophisticated.
02/06/2016
Awesome scent !! perfect for any occasion.
02/06/2016
I liked it, but it's not been my favorite.
02/06/2016
This cologne had a fresh, crisp scent to it that I got a lot of compliments on. I would recommend this for day-to-day use for anyone!
02/06/2016
these samples dont really last especially not over a 30 day period i have to use so much but the scent does not last long.. that being these samples are toilettes not parfumes.. so it is what it is.. i'll try a couple more before i do away with this deal.. 😕 thank you all @ scentbird..
02/05/2016
Smells great, but it seems to fail away very quickly.
02/05/2016
absolutely hated it
02/05/2016
Its ok. To me it kinds smells like fresh printing paper, or a department store like Bealls.
02/04/2016
nice, not to strong, clean
02/04/2016
The best one yet. I love it!
02/03/2016
The scent is not really my cup of tea. I enjoy more of the warmer, sweeter scents. Looking forward to my next batch, though.
02/03/2016
I love it!! It's very light and smells awesome.
02/03/2016
Not a bad smell, but the patchouli is overpowered by the "fresh," green scent. I would only want to wear this for daytime, as I don't find it to be my type for evening. It doesn't last long.
02/03/2016
very nice, I have received lots of compliments
02/03/2016
It has a nice smell to it. Not my personal favorite but def not bad.
02/03/2016
I love it. And more importantly my gf loves it! It's very much a classical scent with light notes of citrus. Manly without being too musky.
02/03/2016
It's alright just not me.
02/03/2016
Definitely the best fragrance I've received! A must have for my collection!
02/03/2016
Didn't like the smell
02/03/2016
Great cologne !!
02/03/2016
A pretty awesome cologne.
02/03/2016
Subtle but fresh
02/03/2016
Great smell very elegant
02/02/2016
This is the best cologne I've ever had the privilege to wear. I almost sprayed everything with it when I got it. That being said, a little goes a long way and with great results.
02/02/2016
I'm not claiming to be any cologne professional or anything so here goes. Personally, I thought it smelled clean. That's it's folks, clean. Kinda like a soap mixed with cucumber or something but let me tell you I'm not impressed. Others have been great for me but this, well, just plain out didn't like how it smelled in general, I didn't like how it worked with my body's chemistry, and I didn't get pretty much any positive feedback from ANYBODY, with my younger brother the exception.
02/02/2016
This cologne had a fresh, citrus/fruit scent that was crisp without being too sweet. I would put this with the professional or suit and tie selection. I was hoping for more of a "date" cologne, but for work or professional gatherings this would be excellent.
02/02/2016
Not long lasting as some other scents, not really matched with my body chemistry but still a good choice.
02/02/2016
I liked it, it would be great for summertime.
02/02/2016
delightful..all the guys liked it!!!
02/02/2016
Really great smell!
02/02/2016
Didn't love this one... Can't love em all it was medicinal smelling
02/02/2016
Didn't like it
02/02/2016
overall a nice scent
02/02/2016
Clean light crisp refresh
02/02/2016
Wasn't to impressed with this scent. Dissipated too fast I liked the smell it just didn't last.
02/02/2016
Eh, not a fan. Seemed too subtle and dissipated very quickly. Smells nice though.... if you spray it on your face.
02/02/2016
I liked this one suttle yet masculine
02/02/2016
Would be great for summertime, I will be investing in this product
02/02/2016
Don't care for it, sorry.
02/02/2016
I thought it had more of spring summer type of appeal. Bright eyed and work ready. It's my work cologne of choice now.
02/02/2016
Don't care for it...it doesn't last on me at all.
02/02/2016
Loved it I always get compliments and people asking me what I'm wearing. I love how it's masculine and noticeable without being over powering
02/02/2016
Great everyday scent. Clean, fresh, light. Not a special occasion scent, not strong or interesting enough for that.
02/02/2016
Not as good as I thought.
02/02/2016
This was the worst scent I received from Scent Bird. It's absolutely terrible and I don't understand why I don't have any say so as to what scent I will receive each month. I canceled my subscription and really would like a refund. The scent is the worst ever and is an absolute waste of my money.
02/02/2016
Was very impressed with this, I had never used this before.
02/02/2016
Too "grassy" scent
02/02/2016
a little stronger than I like. More of a club cologne than office
01/30/2016
Love this cologne!. It smells amazing. Really fresh and citrus like with a sweet melon undertone.
01/29/2016
i didnt like it it really wasnt me :/
01/29/2016
It was pretty strong at first. Sort of overwhelming then after a while it faded but started smelling like certain perfumes my mother has so I'm not sure I liked it so much.
01/29/2016
I personally would have rated this scent a 2, but I notch it up to 3 because my fiance thinks it's "pretty good" which is unique - she doesn't like a lot of non-aquatic/generic scents. That said, there's a twinge of bitter citrus like grapefruit in the opening but that settles down pretty quickly on me within 10 minutes or so and am left with a more powdery, soapy, green tea kind of vibe thereafter. It doesn't change too much in the dry down and the scent dies relatively quickly on my skin. Definitely not a huge projector but I tend to like not being in your face. The scent is a solid "meh".
01/26/2016
Very clean scent, citrusy scent. It does last the day but is not overwhelming. Most of my female friends really liked it.
01/22/2016
Like the scent. Very subtle and clean. Will not last entire day, however, I tend not to apply heavily. Not into very strong scents, so this fell into the keepers category.
01/19/2016
Did not care for this scent, it was overwhelmingly soapy and feminine. The green leaves came through strongest, unfortunately.
01/11/2016
Nice, but a little to dull. Not as bright as I'm used to.
01/06/2016
Great scent. Nice citrus smell with a hint of woody spice.
01/06/2016
It wasn't for me, but people always came up to me and told me I smell good.
01/06/2016
Has a very woody smell, so its nice if you are going for an "outdoor-type" feel. I wear it with my flannel shirt. It just seems right.
01/05/2016
a strong masculine perfume! i love it
01/04/2016
I really love this scent. I realize it gets mixed reviews, but for me this scent is very pleasant. Reminds me of a salty sea breeze when I'm on vacation. I would say its more of a summer scent, but is very nice to smell right now in the middle of winter so I can daydream about summertime. Only down side is that the scent wears off after about four hours, so i have to reapply. If you like the smell of the ocean, you'll like this scent. Of course it may wear differently on someone else, but definitely worth giving a chance.
01/03/2016
it smells really good.. its more of a chill going out kinda smell and not datenight.
12/30/2015
Very different
12/30/2015
Not what I hoped
12/30/2015
Yes indeed friendly tap on the nose when you pass by
12/30/2015
This is definitely one of my favorites!
12/05/2015
Love this one!
12/05/2015
Very nice smell!
12/04/2015
Awesome scent. The perfect fragrance for what I was looking for.
12/01/2015
The smell from the bottle was not at all appealing but my husband sprayed it on anyway. After a couple of wear hours I noticed a sexy smell around him and asked him if he sprayed something else and he said no. It's the combined scent of him and this cologne and now it's one of my favorites on him.
11/24/2015
didn't do it for me. meh.
11/24/2015
This smells gooood
11/24/2015
Not a bad scent - I guess I expected more since it's Cartier. It's good scent for wearing around town when running errands or just that everyday scent.
11/24/2015
Smells great!!!!
11/02/2015
Great scent, perfect for while you're wearing working or spending the day around town, not really a night time going out cologne, it's very faint. Smells great though, when you can smell it. As long as my girlfriend likes it, I'm good.
10/31/2015
Love this scent, plan on purchasing the bottle very soon.
10/29/2015
Softer still musky smell. Good for swimming or athletic events.
10/27/2015
I love it whenever I come to work people know it's me walking through the door.
10/08/2015
Nice woodsy smell
10/08/2015
Great scent. However, strength fades very quickly.
10/07/2015
Really clean scent. I like it for every day wear.
10/07/2015
Wasn't the scent I was expecting. Not bad but just not for me
09/30/2015
I like it. It smells best after it has a few hours of wear.
09/29/2015
Excellent fragrance. Clean, not too musky. Professional. Just right!
09/29/2015
Good soft scent lasts long
09/29/2015
I love the clean refreshing scent. I can't wait for the next one to come.
09/29/2015
Smells amazing!
09/29/2015
Great late summer fragrance