Caron
Pour Un Homme De Caron Sport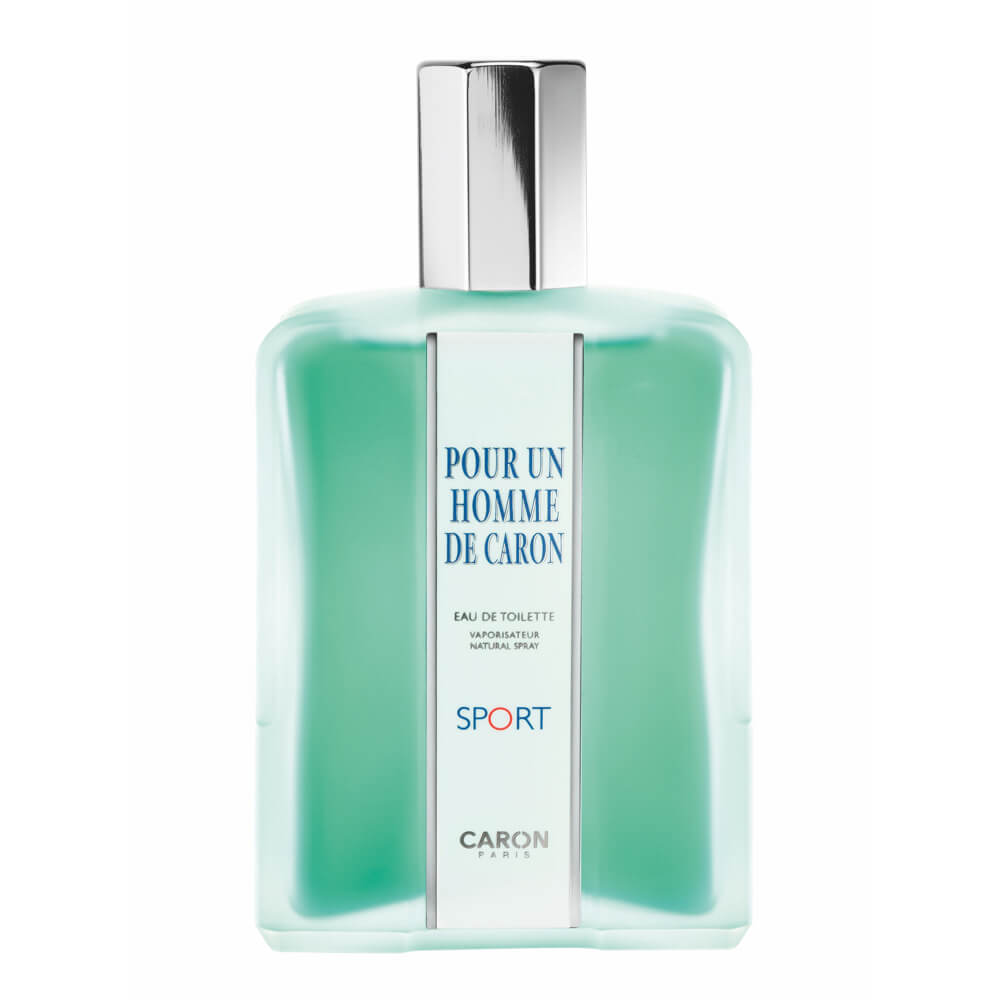 Get a 30-day supply of Pour Un Homme De Caron Sport
for
$
14.95
Notify me once this scent is available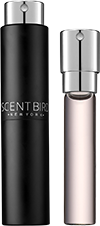 0.27 oz subscription

0.27 oz a la carte
Share and earn free perfume
Notes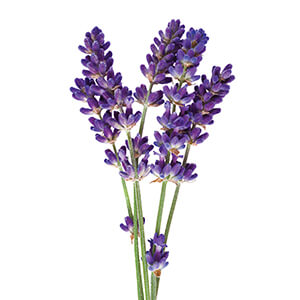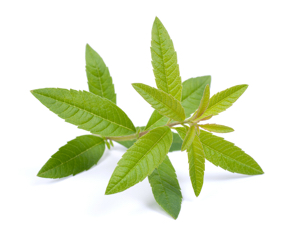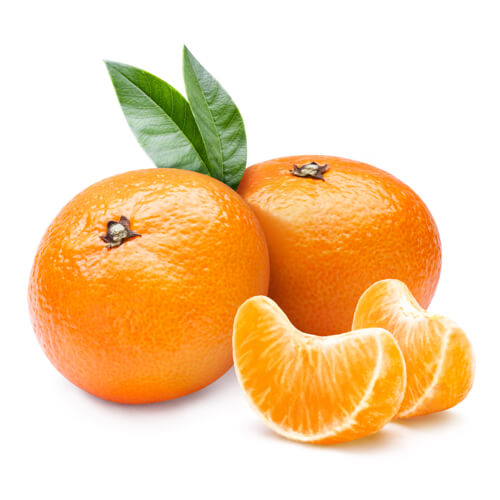 Description
Pour un Homme Sport is a sweet citrus blend of grapefruit, green mandarin, verbena,and lavender absolute over heart notes of sharp ginger, sweet nutmeg, and bright Virginia cedar. The lavender absolute is the highlight with it's clean, fresh style enhancing the masculine spices and tart musk in the dry down.
You may also like
Pour Un Homme De Caron Sport description
Caron Pour Un Homme Sport is a powerful, crisp, and sweet green scent with quite a bit of aromatic attitude pumping through it.
A trio of lavender absolute, nutmeg, and ginger leap off the cap to dazzle you with their sharp, energetic facets out in full force. If you love these spices, the opening to Caron Pour Un Homme Sport will be a homecoming for you. These aromatics are truly impressive: only the lavender is a top note, and the rest pop up from Pour Un Homme Sports' eager, restless heart.
It has only after a few minutes that you realize there is also a dash of polite green mandarin, grapefruit, and lemony verbena at the start of this fragrance. Their usually upfront and zesty demeanor dissolves completely into the ginger note, and their top note energy instead gets funneled into making the lavender and ginger brighter at the start.
Another cool feature of this fragrance is how the nutmeg makes its appearance. Its rustic sweetness is amplified to the level of warm, cinnamon bun sugar infused with grapefruit zest. Somehow the citrus and spice create an initial scent impression of a very sweet, slightly spicy citrus with a slight, sensual tingle you experience in the back of your throat. Imagine the first bite from a delectable fruit tart made in a top-tier bakery, and you are close.
The only note left in the heart that does not rush the stage at the beginning is a brisk cedar note that diffuses some of the nutmeg's intriguing sweetness. The serene and arid qualities in cedar are well-placed for proper balance after the enthusiastic opening rush of throat-tickling spice.
The dry down features a different take on the citrusy sweet theme, with Siamese benzoin and tonka beans replacing the acidity from the top. Instead of a crisp, one-two punch of ginger and nutmeg, the base notes wrap the foundation in a soft, sheer blanket of rich, smoky vanilla and amber tones. The hidden gourmand treats in Caron Pour un Homme Sport is this transition from super-sweet spice to moist, rich, roasted vanilla.
There is also a dash of white musk and ambergris in the base, but again placed for balance and brightness rather than being standout notes. They lighten the weight of the resinous spices and allow them to turn up their vanilla-infused temptation levels.
Caron Pour Un Homme Sport is a curiously-named scent when it finally dries down. It is insistently sweet demeanor, with its fruit tart and roasted vanilla profile is not what you will normally find in a sport fragrance. It might be better off to save this scent for the holidays, because when December comes around, this release will make a wonderful, cozy statement amid all the holiday candy and mints.

Read more
Pour Un Homme De Caron Sport by Caron Reviews
11/24/2017
I was disappointed with this cologne purchase. It doesn't smell that great on me. It lingers throughout the day, and it just really didn't hit home with me. It's a bit heavy, musty, and sporty. I'd suggest it, but it's not for me
10/31/2017
Not terrible not great but last a while
10/03/2017
IT LAST A LONG TIME ON MY SKIN BUT DOESN'T HAVE ANY SILAGE AT ALL. AS FOR THE SMELL, IT SMELL GOOD FOR PEOPLE WHO WANNA SMELL DIFFERENT FROM OTHERS BUT ITS NOTHING THAT PEOPLE WILL REMEMBER YOU BY.
09/28/2017
Absolutely repulsive do not put it in your queue
09/15/2017
This was the first scent I received from Scentbird and since I signed up late into the month, I didn't pick this scent it was just sent to me. It's very sweet and warm. To me, it reminds me of an older gentleman. It's not harsh, but definitely not my cup of tea. When I put it on, it was a little overpowering, but unfortunately for me, lasted the whole day. Or maybe since I didn't like it I just couldn't stop smelling it on me.
08/22/2017
I've always been a fan of the original Pour Un Homme De Caron. I always found it warm, sweet and sophisticated. It's pretty much the original scent with citrus notes added. It's a good summer scent with a bit of sweet sophistication.
08/09/2017
Wasn't a big fan of this one. It was ok, but won't miss it when it's gone.
08/06/2017
Liked ok good to change it up sometimes.
07/29/2017
My favorite summer scent. Citrusy and light.
07/24/2017
Love the pronounced Orange peel fragrance ! One of my "Go-to" scents.
07/08/2017
This one just doesn't work for me at all. My wife hates it so that's that.
07/06/2017
I really liked this scent. It really reminded me of the ocean waters with a splash of spicyness. There is a tad of muskyness, but I still quite enjoy it.
06/01/2017
It's not me at all. very musky.
05/24/2017
overall a good scent. Although to me and on my skin it smelt like a citrus candy. Glad it was a tester and not a full bottle..
05/01/2017
Not good. All I got from this was the smell of Pledge !!! Way too Lemony.
04/26/2017
Did not like this very much, on top of that, the scent did not last but maybe 4 hours on me with limited sillage, I went through this sample in not even 3 tries since I felt I had to spray so much to get anything out of this, waste of $15 but I guess better than buying a full bottle and being stuck with it....
03/11/2017
I like this cologne. It is very clean smelling, a little citrus, a little spice, but very light and sporty.
03/09/2017
Very unique and appealing smell A little sweet/fresh but in a manly way Lemon-y notes over maybe some musk? Cool color Date night
03/06/2017
Smells good. A soft smell. Good for spring and summer.
03/06/2017
the scent it perfect for spring time!
03/05/2017
Really enjoyed this scent! Very refreshing clean smell. Last pretty long. Received a lot of compliments. This goes to the top of my list
03/03/2017
Not a fan of this smell. Can't put my finger on what it reminds me of, but it's more of an antiseptic smell, than pleasant.
03/02/2017
I love this scent , nice and clean I get a lot om compliments when I wear it
03/02/2017
I did not care for the smell. Overpowering. I wouldn't call it a sport smell, maybe for a date night.
02/28/2017
Had 5 scents so far and this is by far the worst one I've had yet. Not sure what it's supposed to smell like but the best way I can describe it is spoiled kool-aid.
02/23/2017
My favorite scent so far (about 4 months in). There's just something about it...
02/06/2017
Smells a bit like potpouri, and I am not a big fan. Too bad.
02/05/2017
Love this scent!
02/01/2017
It is a nice light scent.
01/31/2017
It was an ok scent. Not my favorite.
01/29/2017
This showed up on auto order. I tried it even though I am female. It's terrible. Guys, I would NOT want to smell this on a man. It smells like hairspray!
01/29/2017
Very citrusy with a slight spicy bite to it.
01/26/2017
Smell like grapefruit, lemon. It is okay, I think I like it but I won't buy it again.
01/25/2017
Do not like the smell at all
01/23/2017
The Cologne was very good a scent very unique.
01/21/2017
Nice cologne sent did not last very long
01/18/2017
My wife loves. That's all that matters!
01/16/2017
did not like this sent smelt like mouth wash
01/16/2017
a citrus forward scent that is quite refreshing. My girlfriend LOVES this scent on me.
01/13/2017
Citrusy, but overpowering and a bit strong which is rare because usually those two do not go together.
01/13/2017
Did not like the smell at all
01/12/2017
Never received December scent
01/12/2017
Ok scent but not my fave. I like that it is non gender specific so both myself and my wife can wear it
01/12/2017
Very fresh and clean scent! A little goes a long way!
01/08/2017
Very watery scent, clean.
01/08/2017
good not too strong and but still very pleasant.
01/08/2017
I liked it...got alot of compliments on it. The scent is nice, I wish it lasted longer though.
01/08/2017
First a strong alcohol smell, then lemon, then nothing...won't last long at all.
01/08/2017
It smells like lemon pledge
01/07/2017
clean spicy sweet scent.
01/07/2017
Not really into the smell
01/07/2017
Has a spicy yet sweet smell. My girlfriend really likes this one. I got it randomly because i forgot to add to my queue and Im upset at all.
01/06/2017
My girl likes it which means I like it too.
01/06/2017
Didn't like it
01/06/2017
too strong and too bold. One spray is good enough.
01/05/2017
Disgusting scent! I never ordered this fragrance & it was a complete wast of my monthly payment......... ScentBird made a horrible error!!!
01/05/2017
I wasn't a big fan of this. Definitely more of a seasonal cologne. Winterish.
01/05/2017
Came late, but is finally here I'm so sorry I think I just became impatient😜😜
01/05/2017
I like it. Very unique scent. Citrusy but at the same time spicy, with notes of pine cone. I think its a good cold weather cologne. scent last a long time.
01/05/2017
Mellow with strength, clean with flowers. Summer or spring, would be the time to wear this.
01/04/2017
I just got my sent Byrd and its smells wonderful. I can't wait till next month to try the next one. This is on point a nice smooth light smell and you don't need much.
01/04/2017
100% bussin!!!!!!
01/04/2017
i liked it very much thank you.
01/04/2017
It is too sweet and personally I don't like it. It is a good fragrance but it is not for me.
01/04/2017
Sorry guys but I will throw this one away. Was told I smelled like mildew or a lil ole lady (no offence meant)
01/04/2017
Smells like mint mouthwash. This was put in my que since I didn't have one in for the month. Probably more profit for the company. My fault for not picking something. Disappointed in their selection
01/04/2017
It's okay a little fruity for my taste. I prefer Tom Ford!
01/04/2017
Smelled like aftershave from a cheap Christmas gift set. Not a fan....
01/04/2017
It sometimes smells like furniture polish. It is a very citrus aroma.
01/04/2017
unpleasant smell initially
01/04/2017
Excuse my language but Damn it smells good!!
01/03/2017
Just did not like it I am more leather or coffee or musk guy
01/03/2017
Its a pleasant scent, in fact I've gotten a few compliments on it. But its not what I requested...so wtf?
01/03/2017
This is a smooth scent, great for a night out.
01/03/2017
my son had the same scent the month prior and thats what atracted me to try scentbird, but when mine came the smell was totally difrent. my son actually had his and it was a different. not sure waht happend but that my honest review. will try next one and see..
01/03/2017
Nice clean fresh scent with strong citrus smell.
01/03/2017
The scent is very clean but the citrus scent is a little strong for my preference.
01/03/2017
not my style of scent. this has a high school body spray smell
01/03/2017
This is probably the worst cologne that I have received. I didn't pick this it was just sent to me. It smells like herbs and powder.
01/03/2017
I honestly love this new Caron release -- it is less harsh in its opening than the original Caron Pour Un Homme. This opens with a delicious citrusy spash of aromatic color -- a blast of juicy freshness, and then mellows out into a floral/woody backdrop that is neither cloying or unpleasant. I get average performance with projection of a couple hours -- which is terrific for a fragrance with such a superb citrusy vibe.
01/03/2017
It was a dark citrus smell that I love. I really can't get enough of it actually...
01/03/2017
Smells like old lime juice
01/03/2017
Wow. Love this scent.
01/03/2017
I did not request this scent
01/03/2017
Smells great and lasts through the day!
01/03/2017
Strange tones at first but once it settles this fragrance is top notch!
01/03/2017
Clean scent, but too reminiscent of green peppermint. An appropriate winter scent, but not deep, smoked, or woody enough for my palette.
01/03/2017
It is ok, but has a baby powder scent.
01/03/2017
It was too "old man" for me
01/03/2017
It was a little in the strong side, i got a hint of mint in the scent. I wasn't the biggest fan but I wear it from time to time.
01/03/2017
Least favorite. Scent doesnt last long. Smell like pine cones and chlorine lol
01/02/2017
!a little vanilla. A little grapefruit. Fresh and sweet.
01/02/2017
Couldn't stand the scent of this perfume
01/02/2017
Strong at first, but when it wears throughout the day starts to smell really good.
01/02/2017
The mental is a little too strong. Smells like mouth wash
01/02/2017
I did no enjoy this scent, I didn't add this to my queue.
01/02/2017
Just ok for me.
01/02/2017
Not a masculine scent in the slightest. Although I still got a compliment from my ex girlfriend when I saw her last night, she is easily impressed. This stuff smells like rotten pears, sickly sweet, and it doesn't go away very quickly, either. You're better off not showering and wearing nothing than letting this anywhere near you. 1 star.
01/02/2017
It just didn't have the smell that captures your attention.
01/02/2017
Fruity as hell, how about no
01/02/2017
One of my favorites so far!
01/02/2017
Honestly, this cologne smelled like Nyquil and key-lime pie. Didn't like it at all.
01/02/2017
I didn't like Smells like mouthwash
01/02/2017
Ehh... not that great really. It seriously smells like some lemon counter cleaner or something, not impressed.
01/02/2017
Love the winter smell of this
01/02/2017
Better than the last two but still not what I'm looking for; might cancel subscription if I don't get any that work for me.
01/02/2017
Smelled like old lady
01/02/2017
My wife thinks it smells like an old lady perfume... it smells bad.
01/02/2017
Like fresh smell
01/02/2017
Great unique scent! At first I thought it to be a strictly formal scent, then I caught the sweet citrusy side of it. My wife reallly likes it, which is a plus. I will use it for casual, active, and formal settings.
01/01/2017
Love it! May get a larger bottle
01/01/2017
Smells like old people and old spice
01/01/2017
Love it! Very fresh and energizing.
01/01/2017
LOVE IT!!! Have it on now!
01/01/2017
Nice combination of fruity and woodsy. Light, but sexy enough for evening/night wear. I like this one a lot.
01/01/2017
Smells great! I love it but my boyfriend felt otherwise. It's too "citrusy" to him.
01/01/2017
Very different than anything I've ever worn, and it is fantastic!
01/01/2017
It's not bad but too citrus or orange smelling.
01/01/2017
Great for when you want to be subtle but fresh and smell great.
01/01/2017
Awesome love it specially around Christmas time.
01/01/2017
Have not received a named brand sent yet
01/01/2017
Still have not received my cologne
01/01/2017
Not my style. A little sprucy.
01/01/2017
This is my fav!!!!!!
01/01/2017
I don't like it at all waste of money this month
01/01/2017
Very nice scent. I would recommend this
01/01/2017
Yucky! I got this one instead of something else, and it's absolutely horrible!
01/01/2017
I didn't get this one I got another that's twice a its happen where u guys send me a different one than the one in the flyer
01/01/2017
Smells amazing
01/01/2017
This scent was no good.
01/01/2017
Nice citrus smell that feels active.
01/01/2017
Didn't like it.
01/01/2017
Very alcohol based. Possibly the worst scent I have received as a member. Very disappointed.
01/01/2017
Smell like a bar of soap very disappointed.
01/01/2017
I like smell Ike a Man. no like a Lady c c
01/01/2017
I was very disappointed....
01/01/2017
I think it had a get citrus aroma that I really enjoyed.
01/01/2017
Not a fan at all
12/31/2016
I thought the scent was refreshing and I really enjoy it.
12/31/2016
Not a big fan, too old man smell.
12/31/2016
Very soapy scent with a slight hint of citrus. Not my type. For some reason, I start to imagine myself dressed in a white Polo and shorts heading over to the tennis courts with racket in hand, rolled towel wrapped around my shoulders, and a smug look on my face.
12/31/2016
I'm not much for the fruity smell, it does have a nice scent hours after the initial smell burns off but this one isn't one of my preference.
12/31/2016
I do like it a lot, but it oddly reminds me of Fruit Loops or Fruit Pebbles.
12/31/2016
Super sweet. Smells super clean.
12/31/2016
Very good cologne I like how the smell is strong but not to strong
12/31/2016
I love this cologne!!!
12/31/2016
Not bad, but not for me.
12/31/2016
Great smell love it
12/30/2016
fresh/cool smell very nice when your looking for something simple yet a bit of oh thats nice =). 8/10. great choice
12/30/2016
Meh. Underwhelming
12/30/2016
This has been one of my lease favorites so far. It reminds me of an off the shelf deodorant. I can't see myself using this one at all.
12/30/2016
Not bad kind of feminine
12/30/2016
A fun, fascinating fragrance. I got a lot of mint, citrus, peppery notes from it. Very pleasing and long-lasting.
12/30/2016
Smells too much like lemon pledge, great if you're into that kind of thing.
12/30/2016
Great smelling cologne. Liked it a lot
12/29/2016
Too musky and citrus.
12/29/2016
Not that sporty.
12/29/2016
Light refreshing scent.
12/29/2016
Not one of my favorites.
12/29/2016
Too citrusy. Kind of smells like body odor and deodorant.
12/29/2016
I really like this one, good clean smell
12/29/2016
Smells like a cheap sports cologne you buy at the Walmart checkout counter in the impulse buy rack.
12/29/2016
incredibly fresh and bright scent. I feel it doesn't last long on my skin. perfect for warmer climates. In Indianapolis right now so that may be why. will keep it for when it gets warmer
12/29/2016
Very citrusy. I enjoy it but it does not last long at all. Maybe 2 hours then I can't detect the scent anymore.
12/27/2016
Smells like lemon pledge! I forgot to add a cologne to my que and I received this! Do yourself a favor and add don't forget to add the colognes you want. If you do you may get stuck with this one too!!
12/27/2016
Dislike this one. I got this last month and it stinks to me. I cant stand this scent. Waste of money
12/25/2016
I dont like this one at all! Smells like some type of cheap body spray. I got it because I was looking for a lite scent for the office. This its too weak. Might as well wear lotion. This will be the last time I do the scent of the month
12/23/2016
What a scent! Hard for me to describe because it's very complex but I love it and will be adding it to my que again!
12/08/2016
It was smooth but yet soft but not too heavy percent but enough to know that your presence