Carner Barcelona
Tardes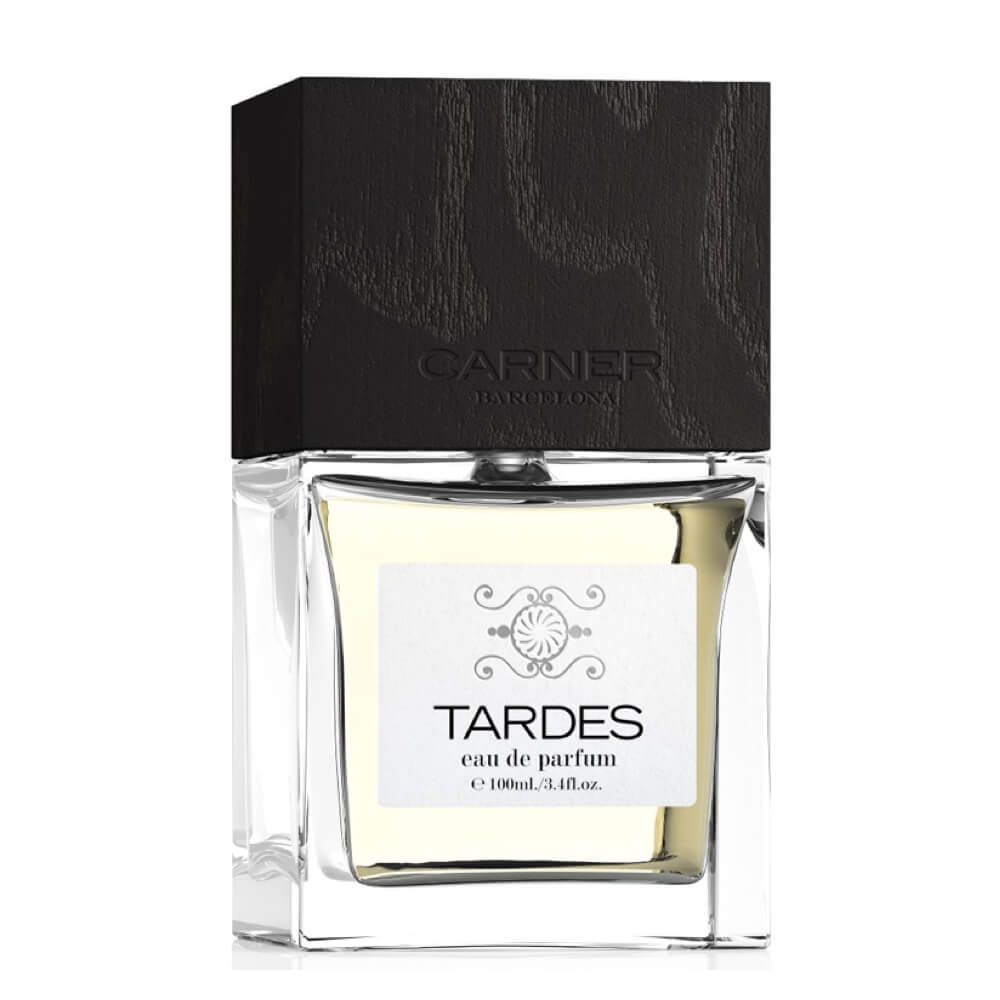 Get a 30-day supply of Tardes
for
$
14.95
Notify me once this scent is available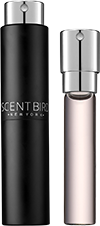 0.27 oz subscription

0.27 oz a la carte
Share and earn free perfume
Notes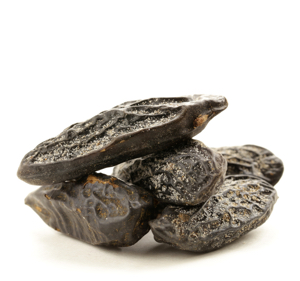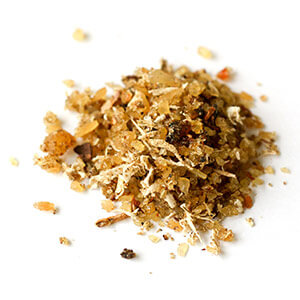 Description
Tardes blends floral and wood notes in this scented tribute to a late summer afternoon. Top notes of Egyptian geranium and Bulgarian rose mix with almond, plum and freshly cut rosewood and cedarwood to create this enveloping scent.
You may also like
Tardes description
An afternoon stroll in the summer can be one of the most inviting and fragrant ways to enjoy the day. The warm air encourages floral scents to fully express themselves, and allows the trees to exhale their mysterious aromas as well. Taking the time to get outside in the summertime, especially in the late afternoon, can be a lovely, lazy way to introduce your senses to new scents and see how they blend together.
The luxury fragrance house of Carner Barcelona feels the same way. They even created a perfume that inspires you to stroll outdoors and experience the scented world. Or, as they put it,
"A peaceful stroll through the wheat fields and almond trees as the light of a summer day wanes and the warmth of the air caresses your skin... Admiring the beauty of the sun as it starts dipping behind the rolling hills and bunches of wild roses and geraniums color the dimming countryside.
Tardes ("afternoons" in Spanish) is a warm, plush, and floral gourmand scent, with strong almond, plum and cedar notes. There is simply no way to wear this perfume and want to stay indoors.
The opening of cool geranium, Bulgarian rose, rosewood, and almond is breathtaking. The geranium is subtle, not mentholated - just an in-breath of cold air before the fragile Bulgarian rose arrives. And the roses in their turn keep the strong, sweet almond note from overwhelming the opening with too much sweetness. The top notes of Tardes are worth experiencing all by themselves, yet instead are just a wonderful first act.
The heart turns away from florals and instead pairs a rich, dark plum with dry, tart cedarwood and an earthy celery note. This is where Tardes becomes a trail guide for your senses – the dry cedar and celery fill your nose with rich, packed earth scents, and the plum note roundly fills them out. You can feel the sunlight cascading down on each note.
The dry down continues the dry/sweet/tart texture with tonka, musk and heliotrope. The heliotrope echoes the almond note from the top in a softer, more floral and less gourmand profile. The celery dissolves into the sharp snap of the musk, and the tonka bean's spicy vanilla icing pours over the plum.
Tardes is a sweet, hazy, and happy perfume to truly savor. It offers a languid, but clever arrangement of scents that feel somehow both light and dry, ripe and full. Perfect for a summer day outdoors – you'll see.
Read more
Tardes by Carner Barcelona Reviews
10/26/2017
This is a very powdery fragrance, which surprised me. I would put this more on the feminine spectrum - not saying that it couldn't or wouldn't work on a guy just know that you're getting a powdery scent. I am not a fan of powdery fragrances, but this I like. It's almost intoxicating. I definitely wouldn't wear it every day, but it will be my go to when I'm looking for a sophisticated, fresh, powdery fragrance.
10/26/2017
Got this in the mail today and spritz it before running errands. I got so many compliments. This is by far my favorite perfume. Smells fresh and woodsy but not spicy. Almost like anise and powdery.
09/23/2017
I could see why some would love this scent, it's just not for me. It's very powdery, smells like straight baby powder to me. It's a lighter daytime scent that would work for the office if this scent is your style.
09/14/2017
It's got a bit of a sharpness to it that cuts through the musky scent, but overall its nice. Probably not for everyday.
09/13/2017
I like this fragrance. Initially, I was not sure from the opening. From the dry down, I get a nice musky and slightly floral scent that is complimented by almondy plum. Overall, the notes blend beautifully. It smells uniquely delicious and classic with a twist.
08/31/2017
Wow, was my first reaccion!! It smells soooo beautiful, so unique... its kind of unexplainable. Exotic, Flirty, Desirable... I need a full size bottle!! ❤
08/30/2017
I adored this one! Ignore the initial blast, the best has yet to come. The almond notes are there, but I get a lot more of the heliotrope and tonka. The plum note...this is a note you will catch in the air around you throughout the day, but will not be able to smell on your skin and clothes. At least that was the case with me. That being said this is a fairly soft, feminine fragrance that is fairly long lasting, and full of surprises. Totally worth a try!
08/25/2017
Didn't love it. It was a nice soft scent but a little too powdery for me.
08/16/2017
Not my cup of tea. Reminds me of baby powder.
08/02/2017
Probably one of my favorite scents that I've found so far.
08/02/2017
It starts off with almost a leather scent, powdery and floral, very nice. The leather scent begins to fade into a nice almondish scent. Love it.
07/14/2017
Reminds me of a Mediterranean getaway!
06/23/2017
This is slightly too powdery and makes me a little nauseous. Reminds me of something I smell on women who smoke to cover up the smoke smell. I thought it would smell more clean, but its just powdery.
06/23/2017
If you love Viva La Juicy Gold Couture and want something similar that's a little more grown-up, Tardes is your almond goddess in heels. Sweet, woody, vanilla and an aquatic hint.
06/21/2017
Many of the notes were fighting each other at once to come forth. It did transport me a moment after the initial discord, though.
06/12/2017
I love it! It's very refreshing. I didn't really think of this as a unisex fragrance. It smells very feminine to me.
06/08/2017
This is the perfect laid-back summer scent. A date time pick for me, rather than date-night but the smell is a smooth summery sweet, and definitely flirty. I like that it smells like "summer" without smelling like sunscreen or coconut.
06/06/2017
LOVE THIS SCENT!!!! Just wish it would last longer.
05/30/2017
This one surprised me. When I opened the package I immediately thought "oh no..." It definitely has a sweet powdery scent (which I usually do not like) but it also seems fresh and "fancy" after wearing it. It kinda reminds me of tropical/summer smells, however at the same time I keep thinking it smells like a fresh baby... My husband asked if I had started laundry so he thinks it smells similar to that I guess. He said he really liked it. I can't decide what I think about it but I do like it and I will wear it. It has very good staying power also. It turned out to be a good surprise and it's a scent I would have never tried if I had only smelled it from the bottle.
05/27/2017
My favorite perfume. I love the warmth of Tardes and it last throughout the day. Musk scents work well with my skin. I feel a bit more sexy when I wear this. I even caught a guy getting a whiff when I was in front of him on the escalator.
05/19/2017
Delicious, powdery almonds. I find this to be very feminine. Although it may be better suited for the fall months, I find this amazing even in the blistering heat of the southwest. Somehow, it makes me feel more put together... You can't go wrong with this one!
05/01/2017
This is a soft woody scent. The almond adds a subtle bitterness, heliotrope, plum, and tonka adds a smooth sweetness , the rose makes it cozy, and the woodsiness is there, but it's not pungent or cloying. It's a very soft and fragile perfume. Sillage isn't great, you can definitely use a couple sprays and not over do it. Powdery in a way I like and I usually don't like powder.
04/29/2017
My boyfriend told me it smelled like old lady- much more powdery than I expected.
03/03/2017
This is my favorite sample yet out of over 12 I have received. It smells delicious... that is what someone actually told me. It does not project and is a personal scent. I received this compliment from someone that was hugging me. This has moved into one of my top fragrances. Top notes: geranium, rose, rosewood, and almond. Heart: cedar, plum and celery. Base: tonka, musk and heliotrope.
02/01/2017
Absolutely beautiful! It reminds me of a lovely vacation in Venice.