Cacharel
Catch Me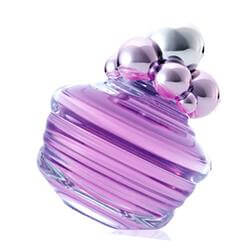 Get a 30-day supply of Catch Me
for
$
14.95
Notify me once this scent is available
Share and earn free perfume
Notes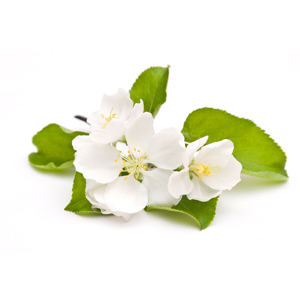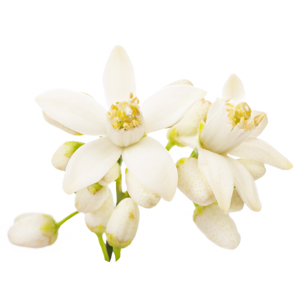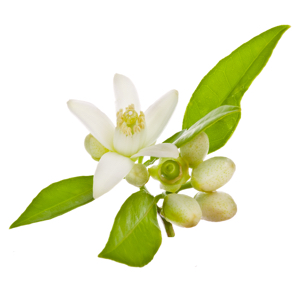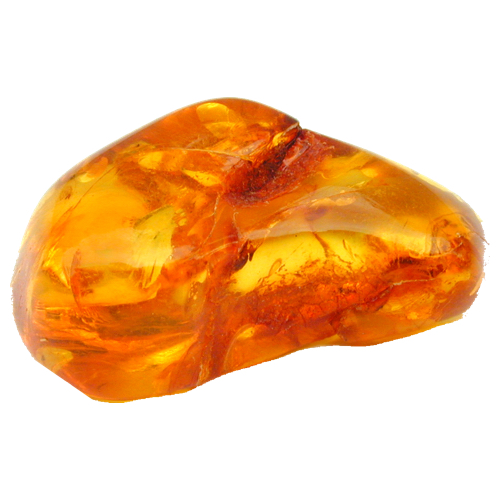 Description
Catch Me Perfume by Cacharel, Designed by dominique ropion, catch me was released in 2012 . The perfume is full of life, opening with mandarin and petit grain. The middle notes are italian jasmine and morocco orange blossom. The bottom notes are amber, woody notes and almond milk.
You may also like
Catch Me by Cacharel Reviews
12/08/2016
I love the November scent 😊😊.
12/06/2016
It's a nice scent.
12/05/2016
I love it smells so goodn
12/05/2016
I love this scent! It's not too floral or sweet. It has a warm scent to it perfect for the winter months. My boyfriend loves it too which is a huge plus
12/04/2016
I was sent this scent and honestly I dont like it.
12/04/2016
I usually LOVE Cacharel...but not this one. It seems more suited for a more mature woman. I don't even think I will be wearing this at all.
12/04/2016
This scent is really strong when you put it on, almost like your not going to like it, and then after it settles you love it. I has a unique smell but in a GREAT way!
12/04/2016
Was the best I get before.
12/03/2016
A little too flowery for me.
12/03/2016
This was just OK for me. It was much more flowery than I thought it would be. The scent did not last.
12/03/2016
I love this perfume. Catch Me is awesome, I would never buy it if I hadn't tried it first. Sent Bird has let me try new scents that I now can buy because I know I love them
12/03/2016
I really did not like this scent at all. I had to change my shirt after putting it on - it did not suit me.
12/03/2016
Not an overwhelming scent. Nice and beautiful.
12/03/2016
A little strong, but amazing scent
12/02/2016
Love it, subtle and not overpowering
12/02/2016
I didn't like it, I gave it to my daughter. Too heavy a fragrance.
12/02/2016
I Love this one!!! its perfect for day & night!
12/02/2016
I love my November scent, soft and very feminine.
12/02/2016
It smells very sophisticated. The scent stays with you all day. I spray one spritz on my neck in the morning and I smell it throughout the day.
12/01/2016
Love this fragrance it is so nice and people keep asking what perfume I am wearing.
11/22/2016
This one felt flirty and a little mischievous to me; an older gentleman I know liked it very much.
11/22/2016
This scent was not for me. It was so "not for me" that I have no idea how it was even recommended. I felt that it was very mature and reminded me of perfumes that the older ladies at church wear.
11/22/2016
This scent is not for me.
11/18/2016
This smells a little too mature for me, I am interested in something a little "fresher" smelling.
11/15/2016
This is my favorite of the 12 or so I have received so far!
11/11/2016
I like this sent I expected it smell different that's the only reason I am giving three stars.
11/11/2016
I never got my October so I rate it
11/08/2016
Love the scent.
11/06/2016
Smells great, very light and pretty
11/05/2016
This one's not for me. By far the worse scent ever received. No thanks, pass.
11/04/2016
Very nice, but not my favorite
11/04/2016
love it! smell is strong enough, definitely will recommend. i could say it's a winter or fall smell, warm, elegant, sophisticated. i would say it is not for girls :)
11/03/2016
Absolutely love the scent!!!! Beautiful
11/03/2016
I love this perfum but it wouldn't fit in the case.
11/02/2016
Too strong, too sweet, too generic. Wish i could exchange it
11/01/2016
Love love love
11/01/2016
Didn't like this scent at all. Too strong for me. Old lady perfume😬
11/01/2016
Didn't like it at all...
10/29/2016
I have not gotten it yet so I can't rate
10/29/2016
Smells generic
10/15/2016
Not many complements, even my man hasn't said he likes it. Seems mature for me. But I don't think it's bad.
10/11/2016
I am no spring chicken by any means. I'm 37. But this perfume seemed too mature for me. I have it to my mom so she could use it up this month.
10/07/2016
It smells super powdery and mature. Definitely not my preference.
10/06/2016
For some reason, I didn't like this one. I normally like sweet scents but this one appeared a little unisex
10/05/2016
LOVED this one but not rated at a 5 because the scent didn't last very long. I had to reapply it several times a day.
10/05/2016
Smells really nice. I have gotten several compliments on it, but found myself reapplying throughout the day. I will not order this one again.
10/05/2016
Its ok a little to strong for me
10/04/2016
Good for work! :) got alot of comments at work that it smelled good
10/02/2016
Like this scent. A little goes a long way.
10/02/2016
Smell is amazing so far has lasTed 4 hours. My fiance really likes the smell as well. Wish i knew how to discribe smells
10/01/2016
I really love the scent. It has a light powdery smell to it. Great for after a shower. However, it does not last at all. I was very disappointed. I only gave three hearts because of the smell.
10/01/2016
Well this scent at first I didn't like it, but it did grow on me after a few uses.
10/01/2016
I really love this scent!
10/01/2016
Love it.. it has a strong after smell that comes through that reminds me of pepper. But once it settles its very pleasant. Doesnt seeme to last very long.
09/30/2016
I didn't care for this one, reminded me of my grandma....
09/30/2016
really really liked this one!
09/29/2016
Love love love! Sexy and sophisticated
09/24/2016
This one smells a bit more clean fruity to me than flowery. But at the same time flowery. I really like it a lot. On my skin it seemed a bit more mild and I had to respray halfway through the day. If it were stronger it'd be perfect. It still gets 5 hearts from me tho. I love smelling fresh and clean!
09/23/2016
It is a very strong scent for starters. It smelled amazing for a couple minutes but then turned into an old lady smell.
09/15/2016
Did not like this perfume at all...I smelled like old lady all day...never againnnn
09/12/2016
Love the smell very clean. Great transition to the fall. Does not last as long as I'd like. Husband is a total fan.
09/11/2016
Love the deliciousness of this perfume. For me I didn't notice it lasting as long as I had hoped but all in all, what a wonderful scent, so light and sweet.
09/10/2016
Mature scent. Didn't love it for myself.
09/09/2016
Not for me -- just smells like generic perfume.
09/08/2016
Different but it's new scent for me. I like it.
09/05/2016
Love the scent will be looking to purchase the full bottle in the near future.
09/02/2016
Smells wonderful. It's a bit strong but I like how it lingers. It's not as sweet smelling as I traditionally like, but it smells wonderful and it doesn't dissipate as fast as others.
09/02/2016
Reminds me of a subtler version of victoria's secret Heavenly perfume. Overall I like it, it is sweeter in scent, a bit sugary. Lasts all day.
09/01/2016
Love this one. Very grown and sexy.
09/01/2016
It's not a very strong scent that last.
09/01/2016
Refreshing and lady like. Love it.
08/31/2016
So many different tones....bright, fruity, floral and fresh. I'd happily purchase a full size bottle
08/30/2016
I love the sent really sophisticated
08/30/2016
too strong, not my favorite. smells like a grandma.
08/26/2016
LOVE IT!!! Smells wonderful!
08/24/2016
OMG! I love it! You only need 3 sprays on your WHOLE BODY and it will stay on you till the night! I sprayed it at 8am and it's 9pm now and I can still smell it! =) It's a very warm and beautiful scent! I love it!
08/23/2016
This perfume is very dynamic. It is warm and has wood notes. I mainly smell lilacs which is my favorite. It makes me think of early summer.
08/22/2016
It's a scent for an older generation. It's pretty in the bottle, but it's too "florally" after it's been on my skin.
08/11/2016
This is a perfume that I could see grandma using.
08/08/2016
None of the notes stood out individually, so this ended up smelling generic and boring to me. It opened with citrus and floral, and smells kind of like an unpleasant fabric softener, and then when it softens to a musk on the skin it doesn't smell like much of anything at all. Disappointing.
08/07/2016
Very feminine and soft!
08/05/2016
I like the smell but it just wasn't for me
08/05/2016
love love love
08/03/2016
Didn't care for it
08/02/2016
Don't like it much
07/31/2016
very mature, but got a few compliments on it!
07/31/2016
Love it smells awesome
07/30/2016
I love it!! Makes me feel like the center of attention! !
07/30/2016
I love this scent. Though strong at first it lightens quickly but not so quickly that you have to reapply.
07/29/2016
is a pleasant enough mature perfume that stays with you,
07/29/2016
I like this scent even though it's a little generic. Reminds me of Daisy by Marc Jacobs a little bit. Lasts ok.
07/27/2016
Very sweet and floral
07/25/2016
This one is not for me. It's to musky in my opinion.
07/21/2016
I absolutely love this perfume, it has a citrus, fruity floral flavor scent that I love! Awesome!
07/07/2016
Was not pleased. Old lady like.
07/07/2016
Personally, it smelled a little old lady like, not something I truly enjoyed.
07/06/2016
Like it so far just got it yesterday so really have not got a chance to use it
07/03/2016
Sweet like candys but not to sweet and a little bit of fresh fruit wanted.😀😇💋
07/01/2016
This is not one I like.
07/01/2016
It's just okay for me. It's too much on the sweet side and it last very long :(
07/01/2016
This perfumes smells amazing! I love the soft smell. But like others have said it doesn't last. I find myself reapplying.
07/01/2016
This is an awesome smelling perfume to me it's a business of professional smell
07/01/2016
I got a lot of compliments.
06/30/2016
This smells soooo good like nutty candy...
06/24/2016
This has a very generic "perfume" smell to me -- I don't get any clear defining notes from it. Fades very fast.
06/21/2016
Amazing fresh and floral scent. My only gripe is that I feel it wears off my skin quicker than I'd like. I find myself wanting to reapply 2 or more times after initially applying in the morning.
06/17/2016
It smells nice but a bit too floral for my taste.
06/06/2016
It was an exciting, flirty scent, though perhaps a bit heavier floral than I anticipated.
06/06/2016
I love this! Its floral without being too sweet smelling. It does go on strong, but quickly fades to a light, fresh scent that lasts most of the day. I get many compliments on it.
06/04/2016
Not my taste to strong for my liking
06/02/2016
It was not a favorite of mine, but it was not bad.
06/02/2016
Not a favorite TLR
05/31/2016
This one isn't my fave
05/19/2016
I am not picking up on the floral as much with this fragrance. I detect more of a powdery, fresh scent. I like it.
05/09/2016
One of my FAVORITE perfumes! I never heard of it before I got my sample in the mail, but I plan for it to be a permanent fixture in my collection. It's a wonderful, girly, floral scent that lasts almost all day!
05/06/2016
Too floral for me
05/02/2016
A lovely perfume! If you are seeking a lighter more friendly version of Alien by Thierry Mugler, than try this fragrance. Quite nice and fairly long lasting as well.
05/02/2016
This is a light fun fragrance that is an awesome pick-me-up for Spring.
04/30/2016
I love this! It smells WONDERFUL!!
04/27/2016
The first note I smell is a strong hit of jasmine, which is not my favorite. As in almost all of the fragrances I have received so far from scentbird, I do enjoy the lighter scent (in this case almond) that appears after the jasmine fades. This perfume doesn't seem to have a long of staying power.
04/26/2016
Not really keen on this one, it has petitgrain in it and for the life of me I can't seem to enjoy any scent that does.
04/25/2016
It's ok I like the more flowery or fruity perfumes.
04/25/2016
It's ok I like more of the flowery smells. It's ok but wouldn't buy a full size.
04/06/2016
For me, i noticed the sweet, cloying scent of jasmine first. I'm not a fan of jasmine, so this perfume was not a favorite of mine. The initially strong, Jasmine scent does fade very quickly into a lighter, sweeter scent. It smells very Spring/Summer. I would not recommend this if you don't like sweet or Jasmine scents.
04/06/2016
This is a fresh light powdery smell great for after gym or even before bed. The scent does not last long and does not linger - I prefer my scents to linger a little longer than 15 -20 minutes. It's perfect if you needed a scent spritz pick me up in a close confined area since it is not overpowering.
04/04/2016
It doesn't last real long but is a wonderful perfume It's woody at first then has that sweet aqua like smell
03/30/2016
It's to strong
03/30/2016
I love it!!! It's so funny how perfume smells different on different people. It's a soft floral on my skin, but other may think too floral. Thumbs up from me!
03/20/2016
This one was just what I was expecting - a bit too florally for my everyday taste, but I will wear occasionally.
03/18/2016
This was not a favorite of mine; it smells nice but has a hint of an older smell and just isn't for me.
03/11/2016
At first I wasn't crazy about this perfume, but after a few times I really started to love it! Smells great and lasts all day!
02/05/2016
Love it smells great!
02/03/2016
not my favorite
02/02/2016
I like this one, it's sexy, sophisticated and flirty. I would go lightly with it because it's heavy. With all that said my husband doesn't like it, and couldn't tell me what the reason was. So I don't know how often I'll wear it.
02/02/2016
This scent is fabulous! Absolutely perfect love love love it!
02/01/2016
Was VERY overwhelming for me when I first smelled it. Tried it for a day. Goes on very sweet and flowery, then lightens to a nice powder almost. But it is very very strong. only need a little bit. Nice to have, but I don't think I will ever purchase this.
01/30/2016
do not like to overpowering
01/03/2016
its really nice to wear out for a nice day
12/31/2015
The fragrance is a bit strong compared to my signature fragrance, but I found it to be pleasant. I would never have picked this up at the store, but now think I might need to add it to my scent wardrobe. Just remember a little goes a long way.
12/30/2015
Loved it initially, but it became too powdery in the end.
12/28/2015
OBSESSED with this scent. Starts out floral but ends almost with a vanilla like smell. Lasts all day
12/20/2015
Very feminine and sweet. I love how sweet it smells. I am a huge fan of amber which is why I love this scent so much. I will definitely be buying a full size of this.
12/02/2015
My favorite so far. Very flirty and girly.
10/29/2015
I LOVE IT THANKS
10/02/2015
A little sweet
10/02/2015
Not bad, but not what i was hoping for..comes out very flowery and then turns into a powdery sent throughout the day.
09/30/2015
This scent is supposed to be citrusy. I am not finding any citrus notes in this scent whatsoever. I like it. although it is a little warmer than I would have chosen. Smells a little flowery, a little nutty. Nice day time scent. I like it, but would not purchase it.
09/20/2015
was expecting something a little less sweet, something a bit more citrusy. this one was way too strong and flowery for me, not what i expected.
08/29/2015
I'm finding it hard to not wear this every second of every day.
08/28/2015
It's definitely for the winter. Strong and heavy. Not feminine at all. The packaging is the exact opposite of the fragrant.
08/26/2015
I was super excited to get this months shipment because I loved my first one so much! Unfortunately, Catch Me reminds me of my granny..... Don't hate it but it's totally more "mature" than I was going for!
08/05/2015
The scent was just okay. I didn't dislike it, but I didn't love it either. It was a bit too strong for me. I thought that throughout the day the scent may subside or change scents on my skin, but it didn't. It was a bit too strong and "flowery" for my taste. But I'm not wasteful, so I will definitely give this to one of my girlfriends. They'll love it! xoxo, K