Cacharel
Amor Amor Forbidden Kiss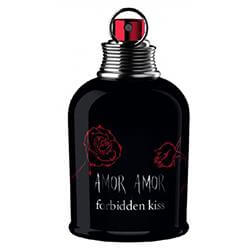 Get a 30-day supply of Amor Amor Forbidden Kiss
for
$
14.95
Notify me once this scent is available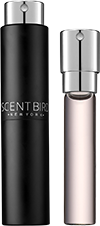 0.27 oz subscription

0.27 oz a la carte
Share and earn free perfume
Notes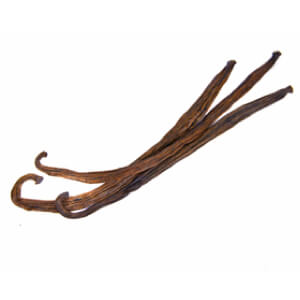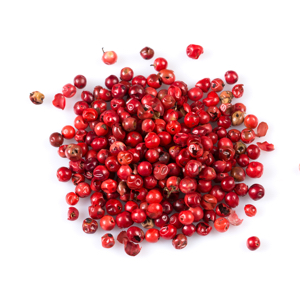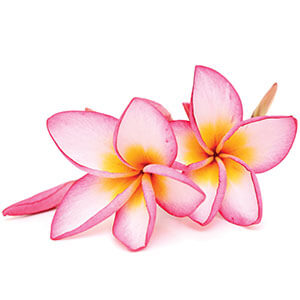 Description
Amor Amor Forbidden Kiss is launched in 2011. The perfume aims at younger population, slightly darker than its predecessor, and is inspired by rebellious and forbidden love. It opens with fresh veil of grapefruit, mandarin and pink pepper. Frangipani flower and coffee notes are in the heart, while the base leaves a trace of oriental and dense vanilla and white musk.
You may also like
Amor Amor Forbidden Kiss by Cacharel Reviews
12/02/2016
Very old smelling don't like this at all !
12/02/2016
I love it. So does my daughter
12/02/2016
Love this scent. I can't wait to see what next month brings!!
12/02/2016
Very versatile! Great for date night but also wearable at work.
12/02/2016
Love this sent not to strong and don't give me a headache
12/02/2016
I love this scent and will for sure buy it!
12/02/2016
This is lovely. Very sweet with subtle smokeyness to it. Very sexy
12/01/2016
Nice but does not last ..
11/30/2016
Oh, I just loved this perfume. It's a smell that has just the right balance of vanilla, musk, fruit, and daring. This is a great evening perfume that I keep wearing again and again. It stays with you for an evening, but would probably wear off after a full day's wear, but I just adore it. Can't wait to get more!
11/23/2016
Smells amazing
11/23/2016
Smells great, a soft but fun scent...fades way too quickly, however.
11/22/2016
Just got this scent and I love LOVE LOVE it!!!
11/19/2016
im not too sure about this scent. it says its fruity but its not fruity. it is strong ill give them that not over powering strong but strong enough for someone around you to smell it. it says for the younger generation im 25 i like a lot of Victoria secret perfumes, ed hardy, i liked bright crystal, and a lil bit of viva la juicy. im picky with smells.
11/04/2016
Loved!! Not super sweet
11/04/2016
I did NOT expect to love this one so much because I didn't like my first perfume very much. I LOVE THIS ONE
11/02/2016
Sweet, enjoyable
11/02/2016
I love Cacharel fragrances. This might be my next purchase! It's sexy and lasts most of the day.
11/01/2016
Nice everyday perfume.
11/01/2016
Didn't really like it.. but it was okay. I would not buy it again though
10/23/2016
Settle yet lasting, perfect for everyday or an evening out
10/21/2016
This is an amazing scent. One of my all time favorite
10/12/2016
This was my second perfume. It took me a bit to like it. It is a lighter scent compared to Black Opium, more citrusy. I couldn't smell the coffee and it tends to wear off within a few hours. It isn't over powering which is nice. Overall, I like this perfume. It's a good perfume to wear during the day or at the office.
10/11/2016
Love, LOVE, oh yeah Love. It is sweet & soft. This is now one of my favorites
10/07/2016
I know this scent got great reviews, but I just am not into the fragrance. When I originally was suggested this scent in my queue, I went with it because of the packaging. Marketing at it's finest! But that is ok. It is good to be able to try and not commit with a $75.00 purchase!!
10/06/2016
I was not a fan of this scent. I absolutely love Amor Amor, but not Forbidden Kiss as much. This scent is better for a teenager. Its super sweet, almost citrusy, but not the kind I want to wear when I'm in my middle 30's.
10/06/2016
Beautiful scent, strong at first but not overpowering
10/05/2016
At first, it smelled kind of powdery, but it is light, but kind of sensual. Great for Fall! The downfall: it doesn't seem to last all day.
10/04/2016
I like this perfume very much. It has a nice warm, floral scent. My husband wasn't over-wowed by it but I liked it 😊 I probably wouldn't buy it bcs of how he feels but I'm glad I tried the sample!
10/01/2016
This is definitely going to be a hard fragrance to beat! it met all my expectations and to top it off I get compliments on how good I smell all the time!
09/30/2016
I love the way this smells! A little strong at first, but lasts all day. Sweet, but not too sweet.
09/25/2016
AMAZING it smell just like fresh bake vanilla cookies
09/24/2016
Its okay, definitely not in love and probably won't wear it. It's a bit mature for younger people. The musk is a bit overwhelming
09/11/2016
Love it! 2 of my friends liked it so much that they signed up to Scentbird too!
09/04/2016
It was nice but kinda reminded me of an old lady!!!
09/02/2016
I do not like this scent on me at all. I gave it to my friend and she did not care for it either.
09/02/2016
This smells nice, actually. It's a little juvenile for my tastes. I prefer spicy/woodsy scents but this was pleasant and my SO liked it quite a bit. I'll wear it occasionally.
09/01/2016
Hated the smell it's too old lady like
09/01/2016
Not what I was expecting - too sweet.
08/31/2016
Sorry, this was a miss for me. Too sweet and not long lasting.
08/29/2016
Beautiful Scent! Very close to the hard to find Guess Gold which I love. Perfect for day or night. Has good staying power as well. All around love this one.
08/29/2016
Sweet and fruity, I love this scent for summer. I didn't really get the coffee notes, but I didn't miss them, either. I've been wearing it on a daily basis since I received it. LOVE
08/27/2016
Not the smell I thought it would be.
08/23/2016
I absolutely love this scent!!!
08/23/2016
Absolutely love this one! So sexy.
08/23/2016
This is definitely for a younger audience. It is something I would have loved as a teen but am not near as excited about now. I did enjoy it while I had it but would not repurchase. I didn't think it had much staying power either. It seemed to wear off within a few hours.
08/12/2016
Has a sweet scent. I would recommend it.
08/03/2016
light and delicate scent
08/03/2016
This smells absolutely amazing!! It's a soft, sensual scent, perfect for a night out.
08/02/2016
I really really love this perfume. It smells great, but I have to admit I do not smell the coffee that some others had mentioned smelling in this fragrance. It smells young and sexy, but it doesn't last long at all and wears off really quickly - that's the only drawback.
08/01/2016
sweet vanilla smell with some musk! love it but maybe a better winter/fall scent
07/29/2016
This scent can be a bit strong at first but settles beautifully. It lingers wonderfully and I really enjoyed it
07/25/2016
This was OK. Pretty boring with no unique notes. A little floral, a little sweet, smells like nothing special.
07/05/2016
No idea if I like this fragrance because the bottle is messed up and I can't spray it.
07/02/2016
It smells amazing!
07/02/2016
Smells great but fades fast.
06/30/2016
Smells nice,but nothing too unique.
06/28/2016
I love this fragrance. It just doesn't last very long. Depending on the type of clothing I spray it on it smells different.
06/16/2016
It's really spicy at first, then over time it tones down to a fruity smell with a touch of vanilla. Not my favorite, but I like it.
06/07/2016
It was ok, I don't think I would wear this very often nor purchase a full bottle of it.
06/06/2016
Smells old like it's been in the sun for a while
06/06/2016
Smells so good and delicious i love it.
06/03/2016
This is a wonderfully light scent that is perfect for use in a work environment. I knew it was a hit when my hubby immediately said, you smell delicious!
06/02/2016
Clean, not too sweet!
05/16/2016
I love this scent! I find myself gravitating towards it most these days. Perfectly sweet smelling, but not overpowering!
04/28/2016
I wear this the most of what I receive. I like it.
04/22/2016
This one is just ok. Not my favorite but not bad either. It's light, clean and breezy.
04/19/2016
This one was ok. It was not my favorite. I am not sure, I liked it at first but as I wore it more something was just off for me.
04/14/2016
I really loved this perfume. I got several compliments on it as well. It is a strong scent, but not overpowering at all.
03/31/2016
It's okay, I've been wearing it everyday but it's not my favorite.
03/29/2016
Smells like old lady perfume
03/29/2016
It smells nice, but the scent doesn't last on me for more than an hour or two.
03/29/2016
Sweet young and carefree and on my skin its longlasting .i could still smell it 6hrs later on me
03/24/2016
Love this scent. It is very unique, have never smelled a fragrance that I love as much as this. If you are looking for a unique scent, want to be noticed when you walk into a room you will give this a try.
03/23/2016
Nothing special. Works well if you wear sweet, spicy.
03/18/2016
Smells amazing...I really like this scent :)
03/13/2016
This was a little too sweet for me!
03/10/2016
This is wonderful!!!!!!!!!! I love this .........soft yet sexy & it does remind me of Flower Bomb as well!
03/02/2016
It's a great scent, I love it. It's just kind of a basic perfume scent, nothing too different about it. I still love it though :)
03/01/2016
LOVE LOVE this scent! very nice everyday work scent!
02/29/2016
Been looking for this scent and wanting to smell it!
02/28/2016
Really thought I would like this one, the scent is ok albeit a little too mature in florals for my tastes, but the worst part is it completely disappears on me after a couple hours.
02/08/2016
got a lot of compliments, but it reminded me of flower bomb for some reason, but it wasn't as strong.
02/06/2016
Very nice. Love the scent. Reminds me of my Gautier, but sweeter.
02/05/2016
Elegant scent, but was not as long-lasting as I was hoping. Not overpowering, subtle yet sexy.
02/05/2016
This scent is perfect for daytime and even evening. its not strong at all
02/04/2016
Loved this scent for winter. Lasted for most of the day before having to reapply.
02/04/2016
I'm 30. I want to smell 30. This makes me smell like I'm 18. No thanks. Its a decent scent but its not for me.
02/03/2016
I have had lot of compliments, telling me I smell good.
02/02/2016
I love this perfume and this line. All are worth trying at least once!
02/01/2016
Love love this perfume and men always comment how they enjoy this perfume as well
01/25/2016
This is my new favorite scent!! Its so sexy and modern I love it.
01/24/2016
Maybe it's my body chemistry, but this smells really powdery to me and I do not like it at all. I find nothing sexy or enjoyable about this scent. Not spicy, a little sweet, a lot old ladyish. Fades quickly!
01/22/2016
This is right up my alley! I love to smell like a big ole' cupcake and this gives me exactly what I want and more... A lot of the time, sweet scents can be very stripperesque and I have no problem rocking that... But this is sweet smelling without being cheap or tacky. There's a sexy hint of a dark side... I love it!
12/30/2015
This is by far my favorite scent. Rich, deep, sultry, spicy, sexy!
12/29/2015
I love this. So sexy!
12/27/2015
Such a Sexy Mysterious scent
12/24/2015
I love it! Subtle enough to wear during the day time and sexy enough for evenings.
12/01/2015
Love this one, light fun scent, wears nicely, not too strong, not too light
12/01/2015
Subtle but sexy! Id wear this every day!
11/28/2015
Great perfume for date night or evening wear - slightly subtle and sexy.
11/25/2015
Smells amazing, reminds me of Kenzo's Indian Holly. Powdery and berries. Very flirty.
11/04/2015
OMG..I really like this scent. Very soft, with a bit of sweetness, just the way I like my perfumes. I am mad I slept on this one when I was in Europe. I love in a flash and this would be my second signature scent.
10/30/2015
Love this scent, it's very warm and sexy. I don't love how it smells right away but after a few minutes on my skin it really loses any harshness. I think it lasts great all day without being at all overpowering.
10/30/2015
Great scent but fades very quickly.
10/22/2015
Smells wonderful.
09/05/2015
This is a nice sweet, sexy scent. But I don't think there's anything particularly special about it. I enjoy scents with a little more depth. This was nice, but not at all unique. It's a safe sent if you like spicy sweet smells with a bit of floral.
08/29/2015
I absolutely love it! My only dislike of this perfume is that it fades so quickly. Otherwise it is just a really beautiful scent.
08/29/2015
This perfume belongs with the group of eau like miss dior
08/29/2015
This is a beautiful, warm scent, reminiscent of Autumn.
08/28/2015
Smells delicious!!! The only complaint is that I wish the scent lasted longer. By an hour no one could smell it at all and I would have to reapply.
08/17/2015
Very strong alcohol flower smell totally not for me..
08/04/2015
I really enjoy this scent. Not as much when I first spray it on, but after I have it on for an hour or so, I love it. It also has pretty good lasting power.
07/29/2015
SEXY SWEET SMELL
05/22/2015
"This perfume smells so good that I stand there smelling my wrist all day when it's on! It's dark, sweet, sexy and mysteriously alluring! It's my new favorite! So glad I got this one, oh and the lasting power is unreal!! I can still smell it the next day! A little goes a long way!"