Bvlgari
Rose Essentielle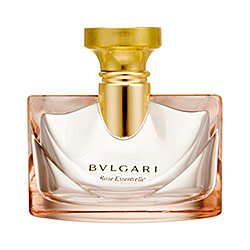 Get a 30-day supply of Rose Essentielle
for
$
14.95
Notify me once this scent is available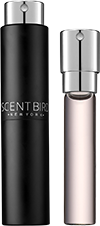 0.27 oz subscription

0.27 oz a la carte
Share and earn free perfume
Notes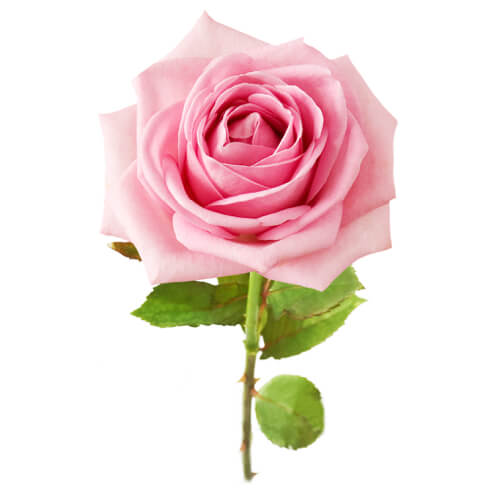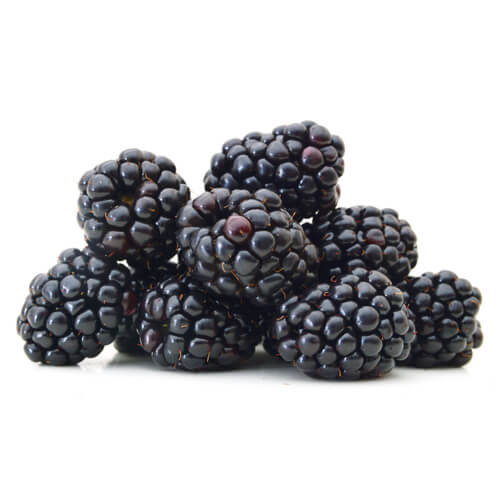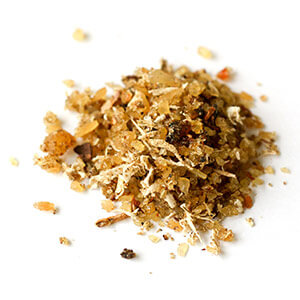 Description
<p>Rose Essentielle is a powdery rose fragrance that combines the spicy brightness of the Ta'if rose with the mature sensuality of the Turkish, for a result that represents the complexity of the modern woman. Perched over powdery florals and sandalwood, the dry down is unobtrusive and timelessly elegant. Classic feminity encapsulated.</p>
You may also like
Rose Essentielle description
Ah, the beautiful Rose Essentielle. So pretty that it makes our heart ache, Bvlgari's Rose Essentielle captures the essence of two very different and special roses: the Turkish rose, with its velvety, lush opulence, and the Ta'if rose, with its fresh, lemony sharpness and leafy greenness.
Forming a bridge between the dark depths of one rose and the bright, sunshiney qualities of the other is a juicy blackberry note, which adds a fruity undercurrent to the rose. There is even a brief pop of candied, jellied sweetness here that reminds us of Persian rose candies or Japanese gummy bears.
Rose Essentielle is not a heavy or overly rich perfume, however. Instead, its rose and fruit notes seem to float weightlessly on top of a cloud of white musk, violets, yellow mimosa, and fresh green jasmine, a heart that seems made of powder so fine it might blow away if you breathed upon it. The violet note in particular is stunning, bonding with the rose to create an impression of pressed cosmetic powder.
It is this gauzy quality that makes Bvlgari's Rose Essentielle such a pleasure to wear when you need to smell pretty but not loud or obtrusive in any way. Sophisticated and feminine, its soft musky rosiness is particularly suited to women who maintain a classic, softly tailored look even in hot weather – this is a perfume that wafts divinely on a linen sundress or a silk scarf, for example.
As befits its translucent character, Rose Essentielle fades gently over the course of a day into a soft, creamy base of sandalwood and patchouli. Don't be afraid of the patchouli here; it adds merely a faint dab of bitter cocoa powder to the mix, grounding the florals and giving them something to grab onto.
The finish is silky and clean, like a fine layer of expensive body dusting powder that coats the skin in a "my skin but better" aroma. Sensual and crisp at once, Rose Essentielle is a class act that will nonetheless have loved ones drawing in for a lingering hug, to catch the traces of your scent.
With its Ta'if and Turkish roses and berries swirled through a violet-tinted powder, Rose Essentielle is the last word in classic, tailored feminity.
Read more
Rose Essentielle by Bvlgari Reviews
11/14/2017
Love this scent. Very clean. Its like rose with a hint of green tea. The scent lasts.
11/11/2017
Such a beautiful fragrance! Feminine, but not overpowering - suitable for everyday & every season, yet so sophisticated. It is the most perfect fragrance I've received from this subscription.
11/05/2017
Everyone that passed by me loved this scent! Especially my husband. I will definitely be getting a bigger size. Well worth it! Must try ladies!
11/03/2017
I am a huge Bvlgari fan but am over the moon with this one! It is light and very feminine. Classy and rosy with a hint of elegance. Very much love this one!
10/30/2017
I absolutely love this scent. I have been getting so many compliments. I need to buy a bottle of this stuff.
10/27/2017
The musk is overpowering. It smells like an "old lady perfume." I did not detect even a slight ounce of a rose. I cannot spray this on myself.
10/26/2017
I love this scent.
10/18/2017
not a favorite
10/10/2017
LOVE IT!! One of my favorite scents.
10/06/2017
It smells too much as an old lady perfume.
09/29/2017
So far i like it. Its not exactly the rose scent i was looking for but it is nice. Strong but not to strong so i am happy
09/27/2017
I love this fragrance !
09/15/2017
It's not for me at all. Has a very weird smell.
09/12/2017
It you love the smell of roses, look no further. This one is a punch in the face of roses! It's light and clean. Not my favorite, I need something spicy, but it's great as a back-up and has gotten lots of complements. Don't be fooled by the list of other notes, they're barely there, it's 100% roses... in a good way.
09/05/2017
Do you love the smells of Roses? This perfume lets you bathe yourself in them. It's not overwhelming but subtle and simply gorgeous!
08/31/2017
I love this fragrance, it's everything it says it is. Elegant, floral, spring time, but also lightly confident as well.
08/29/2017
This scent is amazing I'm definitely getting the larger size! It's a little sweet at first then floral and girly right after. My favorite so far
08/24/2017
One of my favorite! I first fell in love with this perfume when i was working in the perfume section of a cosmetics retail store. It's a soft floral perfume. The floral rose note stands out. I really love the rosy, clean and somehow sweet scent it leaves behind. It reminds me of beautiful memories. I get compliments when i wear it.
08/22/2017
it smells good but the smell doesn't last long
08/18/2017
This fregrance has a very light sweet smell of roses. I love it!
08/17/2017
One of my favorites so far! Smells sexy and it lasts all day <3
08/17/2017
Did not like too musky scent
08/10/2017
I love love love this perfume. A friend has it and I'm been dying to have my own but don't like buying an entire bottle :)
08/09/2017
I am extremely disappointed in your service. For the last 2 months I have not received my shipments. Please refund my money immediately if you cannot fulfill your agreement to deliver monthly fragrance of my choice. Can your associates call me on # I provided in my personal information. I need an explanation why my shipment has not been delivered.
08/07/2017
Smells great! BUT scent doesn't last #annoyed
08/06/2017
Loved it! My husband kept asking me what the scent was! Clean but feminine.
08/04/2017
Too musky for me. I expected it to smell more floral
08/02/2017
I would love to say I received this perfume for July, but I didn't. I received Juliette has a Gun! The perfume has a very strong peppery scent which I didn't care for, nor did my husband. He said it smelled like cologne rather than perfume.
07/20/2017
LOVE this scent! Strong at first, but as it wears a light rose scent remains! Definitely a new favorite!
07/15/2017
I love this scent! It's floral, sweet, and fresh but not overpowering. I would consider buying this one.
07/14/2017
It smells wonderful and lasts a long time. Thanks for the recommendation!!
07/07/2017
Love this scent!
07/06/2017
Gross. Smelled like Dollar store perfume
06/29/2017
Too heavy and musky for me.
06/20/2017
I just received this scent. I like it although it is kind of strong. It has a woodsy smell but it works. I can't wait to try my next selection!!!!
06/10/2017
Strarts out very powdery but settles in to a subtle light rose fragrance. Didn't last very long on me, but that's not unusual
06/10/2017
Love this perfume! Strong scent tho one spray will do.
06/09/2017
It's grown on me in the past week, but it's never going to be my signature scent. It starts aggressively powdery, then settles into pepper-rose-powder that's pleasant and not too mature. Lasts about 6 hours on me. I'll finish the sample but won't buy a whole bottle.
06/09/2017
I wasn't really sure about choosing this one but after I received it I am so glad that I did. Wow I a new fav now. Thnx scentbird
06/05/2017
This is a LOVELY scent. I love rose and know how many rose perfumes can be a bit powdery in the end notes and was skeptical of this one. I am so happy I tried it. This has a lightness of roses with a stronger floral note at the end, but not over powering. This is an elegant and tastful twist on rose perfume. It's perfect for any age. I will most likely get a bottle at some point as this will be my go to spring/summer fragrance!
06/04/2017
The best one so far . Love it
06/02/2017
This perfume was basically made for me. I got so many compliments on it. It's floral but not overwhelming.
06/01/2017
I really like the smell!
06/01/2017
Smells really nice and is very light but, it the smell seems to not last as long as i would like it to. Though, I do move around a lot so that is a factor. Overall a great perfume!!
06/01/2017
Awesome scent. Unique. Different. In a great way.
05/30/2017
I love this scent! It's subtle and not overpowering.
05/29/2017
Love light floral scent. Not overbearing. I loved it.
05/22/2017
Love how long lasting this rose scent is. Strong and heavy, sexy too.
05/10/2017
Absolutely enjoyed this one. I love rose scents and this delivered. There is a slight powder essence to it as well; surprising I was okay with it even though I'm usually not a fan. Very femenine, however I've noticed that it doesnt have the best staying power. Will be purchasing a full bottle!
05/04/2017
Scent was not as "rose" like as I'd hoped
05/03/2017
This scent is amazing! It's not heavy doesn't have the over 50 yrs old smell...lol. It's fresh and young and light but it endures throughout the day!
05/03/2017
Smells like roses. Very bright and floral. A bit too powdery for my liking but I tend to like warm spices and gourmand scents.
05/01/2017
Love this scent...its not to flowery but last a long time.
04/28/2017
The smell is exactly like flowers and it stays on for long but not my favorite. Love something a bit more sweet!
04/26/2017
Love the floral scent in this! Most likely will buy a large bottle of this.
03/06/2017
Not happy with the scent.
03/06/2017
Smells very luxurious and elegant. I would describe the scent as floral yet powdery And Would wear this for an evening out or formal event.
03/05/2017
It smells of spring time.
03/04/2017
This smell is more mature than what I was expecting. Kind of smells like old lady soap. Very floral, but I am still able to use it when I mix it with other scents.
03/03/2017
Best yet. Rosy goodness. My husband wants me to wear it every day.
03/01/2017
I'm glad I chose this for my Feb scent. It's so perfect, not overwhelming but yet silage was at least 6 feet away. That's how far away my daughter when my daughter smelled it on me an hour after I first applied it..definitely 6 feet because we measured so I'd have an accurate distance marker when I reviewed it. Longetivity on skin is about 6-8 hours and on my sweatshirt it's been 12 hours and it's still going strong. After numerous misses, I've finally found my HG of a Rose scent. It's absolutely FB worthy, I'll be buying it even before my sample runs out!
03/01/2017
It smells pretty once it's settled in.
02/24/2017
I love this scent. When first you spray it on it's scent is a little over powering but it settles to a soft scent that people smell as you walk by or a breeze will pick it up and someone will say "oh, what is that scent?"
02/04/2017
I love this perfume. It has a beautiful rose scent and then after application it settles on my skin with a soft, powdery rose scent. Rose Essentielle worked very well with my body chemistry and I received many compliments every time I wore it. Would definitely purchase a larger size!
02/02/2017
This was a heavy perfume, and I think it was old lady-ish. It wasn't pretty enough, just heavy.
02/01/2017
I really liked this one! Very rosy, very soft.
01/20/2017
Floral smell which is really nice not strong.
01/02/2017
Love it. Stays all day
12/31/2016
I love this scent. It's the most sophisticated rose scent and lasts a long time.
12/31/2016
Smells amazing andi am in love with this perfume
12/31/2016
Yummy, rose like..smells delish
12/31/2016
Very pretty scent. The dry down was amazing!
12/15/2016
The fragrance is very floral, which is not quite to my liking but the aroma tends to grow on you after a while.
12/04/2016
I love this scent and it last all day
12/02/2016
I absolutely love this perfume! It has a light, fresh rose smell. It is light enough to wear in the day yet sexy enough to wear at night.
12/01/2016
I adore this scent! I've had several people notice it; at first it seems light and summery but warms nicely for wearing in fall or winter.
11/30/2016
I love this perfume. I have received many compliments.
11/29/2016
I haven't received it yet.
11/10/2016
LOVE this scent. Floral and slightly sweet. Not overpowering. Doesn't really last the whole day but strong when first applied.
11/04/2016
Loved it! Even better my husband loved it
11/02/2016
One of my FAVES!!
11/02/2016
This is a light, sophisticated scent. Good for day use as it isn't overpowering. Very feminine.
11/01/2016
This just may be my new favorite perfume ever. It starts out a little sweet, but fades into a beautiful clean flowery scent. The first time I sprayed it I couldn't stop smelling my wrists the rest of the day! And it lasts!
10/27/2016
I love this scent. Its rose floral with a hint of powder. The scent lingers just enough to gain attention, but won't leave co-workers wondering why you bathed in perfume that morning.
10/22/2016
I love the smell of roses and this is definitely the one. Light and floral!
10/05/2016
The rose scent is pretty but very, very light. It seems to wear off quickly. I would prefer a stronger rose note in this perfume.
10/04/2016
Smells fresh and light. I like it
10/04/2016
hate it. way to powdery. cant smell the rose at all just powder. the scent lingers in the back of the throat.
10/04/2016
It is a fresh flowery smell. Not what I would wear everyday, but its ok.
10/01/2016
one of my new favorites, I love it and have been wearing it everyday! the scent is sophisticated but feminine, one of my new go to scents
09/30/2016
good after workout scent
09/22/2016
Don't like it. Powder is the first note and it lingers in the nose so much I can taste it. Where is the rose? Not for me.
09/06/2016
It's light and smells great
09/04/2016
Es bueno pero como para persona mayor
09/02/2016
This perfume is powdery and light. It's more for spring, set for an office scent that is a little overpowering.
09/02/2016
Absolutely love this fragrance. Delicate but lasts all day.
08/31/2016
Buying a full size bottle. It smells amazing! Makes me feel sophisticated. And it lasts!
08/31/2016
Very nice just the right rose scent without being over powering.
08/31/2016
Is not the perfume I thought it was but it smells nice
08/30/2016
Reminds me of Stella.. I am still not sure but my husband loved it and I asked him what it smells like and he said roses
08/14/2016
At first I didn't like the fragrance. It smelled like my grandmother's closet. I just tried the fragrance again about 3 weeks later and I like it a little better.
08/14/2016
Definitely love this, smells so good.
07/30/2016
I love this beautiful sight flower smell, one of my favorites.
07/29/2016
Beautiful fragrance that has pizzazz. Love this calming fresh floral scent.
07/22/2016
It smelled pretty good, however the scent did not last long
07/20/2016
This one is a night perfume! Very elegant flower smell. Im in love with the power. No need to spay much to attract attention.
07/19/2016
At the first spray, all I could smell is powder. Then rose trails at the end, but remains very faint. It definitely goes old lady on you, and It does not last. First these reasons... I'm not a fan. However, it doesn't smell gross. If you like powder puffs, this one is for you!!
07/06/2016
I have always loved wearing the classic perfume by Bvlgari. The scent is soft, feminine, and exotic. Rose Essentielle takes the classic scent and makes it even more luxurious. I love wearing this perfume!
07/03/2016
Neither my husband nor I could really smell this perfume, so I gave it to a friend who loved it.
07/02/2016
Smells so amazingggggggggg . Love love love itttttttt . Doesn't even give me headache & I personally hate to try perfumes because they make my head hurt But, not with this one I'm so happy .
07/02/2016
Not as fresh or long lasting as I'd hoped!
07/02/2016
Not what I was hoping for very faint rose scent and just ok. I wasn't wowed by this one.
07/01/2016
it's ok, don't get very much rose scent.
06/21/2016
Wow, this was soooo bad. I would give this no stars if I could. I love rose perfumes such as Stella or roses de Chloe. This only smelled like rose in the very middle. The rest of the time it smelled like old lady parfume. It was so bad I had to wash it off. If your under 60 I doubt you will like this. I'm a little disappointed so far with the parfumes I've received. I've gotten 4 parfumes and 1 I've loved, 1 was OK, and 2 were just so horrible. I'm picking them off Scentbird recommendations, but 15 dollars a month is a lot for parfumes that I hate.
06/02/2016
Not what I expected at all! The scent reminds me of what an old lady on her way to bingo smells like....
05/05/2016
I ordered this because I wanted something reminiscent of my Jo Malone Rose scent as I try to save that for special occasions. I have ordered this as well as Milieu Rosa by ODIN and was unhappy with both. it was too sweet and was generally unpleasant for me. This would be an excellent scent for someone who prefers very feminine scents. Not necessarily great for someone who enjoys stronger scents like Diptyque's TAMDAO or a true rose such as JO MALONE - Rose.
04/06/2016
It has a nice smell but i feel it doesn't last to long.
04/01/2016
The smell no just no!
03/31/2016
A little too powdery for me, but still a nice rose scent. Didn't last very long.
03/29/2016
Beautiful scent if you like a floral scent!!
03/25/2016
Love the smell. Unfortunately it doesn't last... maybe if it is layered with something else.. disappointed.
03/22/2016
smells like an old lady! The only rose I got out of this was the initial top note that disappeared within seconds. i was left with a powdery smell that reminder me of an assisted living center. Not good. Tossed it immediately.
03/07/2016
Beautiful springtime scent, reminds me of my mom, gentle, delicate and clean. This is a perfume you can wear to church or on a hot date and feel like you smell pretty and clean.
03/02/2016
I really loved this scent--I only wish it lasted longer!
02/29/2016
Beautiful, feminine, work-safe, mature rose. Not exactly long lasting but maybe layered over the same body lotion will prolong this scent.
02/29/2016
I really like the smell of this perfume. This was my first months trail and thus far I'm pleased.
02/29/2016
I absolutely love this scent
02/03/2016
Sprayed it on and it's spicier than I thought. Fades to a subtle, flowery scent and then fades entirely. I wished it lasted longer.
01/31/2016
A burst of fresh, sweet, floral rose scent.
01/29/2016
Love this fragrance!
01/29/2016
I love this! It's a bit light, but gorgeous. It's not too sweet either, which I prefer. If you're a fan of the much-hyped Flowerbomb (and I am NOT) you may find it a bit dull or "old lady-ish" but I would rather say "classic".
01/24/2016
Lovely, soft, pure rose scent. Not too strong, and does not last as long as I'd like. Very feminine and ladylike.
01/19/2016
Very soft, and very rosey, if you like Dolce & Gabbana Rose The One, you'll like this, D&G RTO is more citrusy than this one though, this one is a bit more powdery but not over powering. Over all is nice, I don't love it, but I like it and would wear on a relax night out.
01/19/2016
Amazingly beautiful .. So elegant and attractive .. BIG like
01/19/2016
Too light for me...I LOVE Bulgari White Tea and was hoping for the same experience with this fragrance. Unfortunately, the scent was so light that I didn't get any impression from it.
11/29/2015
Light fresh scent - definitely smells like rose! If you like floral scents you will love this. Great for day, very pretty & sophisticated.
10/31/2015
This is one of my favorite scents. It's classy and light and not overpowering. I'd call it a powdery rose. Love it.
10/31/2015
O my this smells so good it is a new favorite. Soft, sensual, and it relaxes me. I can not wear it enough!
10/29/2015
Plus it's not young and fresh feeling
10/29/2015
Don't like smell like old lady
10/29/2015
This fragrance loses it smell right away,so I am disappointed for the first time..I love this company and everything about it.Thanks for the opportunity.
10/01/2015
Absolutely delightful very fresh and clean with the scent rose that's subtle and never overpowering, this will definitely be a purchase of the full sized bottle.
08/14/2015
This was the scent for my first month selection. I really wanted to like this sophisticated, fancy fragrance and I was sooo excited for it, but unfortunately I did not like it one bit! in my opinion it smells like bathroom deodorizer. :(
08/04/2015
Sophisticated and clean! Love it!
05/06/2015
"I wanted to like this, but once the pretty rosey notes die out all I get is that weird sharp bug spray note that infects a lot of modern perfumes. It gives me a headache. Such a shame, because it could be really nice, and the bottle is beautiful."
02/18/2015
This was my first month's perfume and I am in love with it. If I never buy another perfume I would be happy. The smell is basically roses. There is a slight baby powderish soft scent as well.