Bvlgari
Omnia Paraiba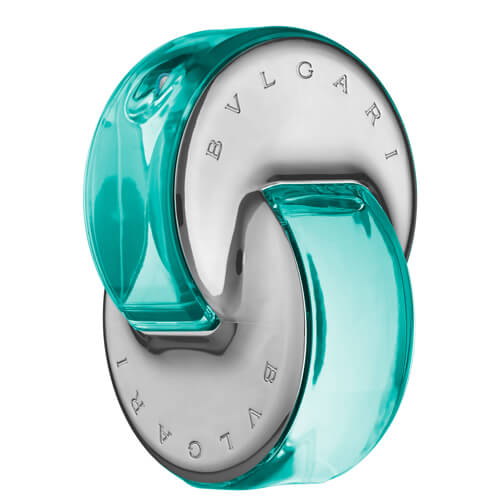 Get a 30-day supply of Omnia Paraiba
for
$
14.95
Notify me once this scent is available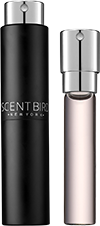 0.27 oz subscription

0.27 oz a la carte
Share and earn free perfume
Notes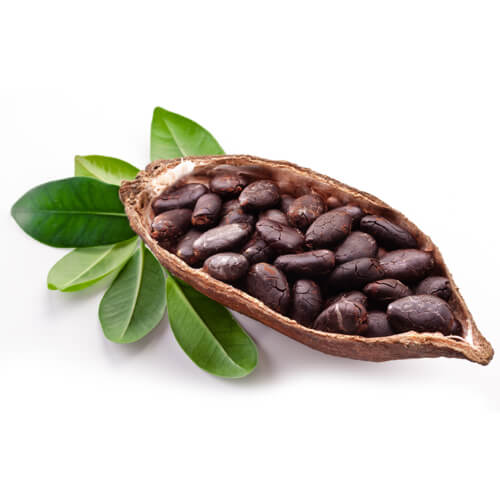 Description
<p>Omnia Paraiba gives us all the warmth of a tropical Brazilian fantasy - pulpy passion fruit and lime for a cocktail buzz, and sultry gardenia for beachy sensuality. But little touches, namely a squeeze of bitter orange and a smoky combination of vetiver and cocoa in the base, turn Omnia Paraiba into a cozy, intimate perfume.</p>
You may also like
Omnia Paraiba description
Bvlgari's Omnia Paraiba is Brazil in a bottle, pure and simple. Named for a Brazilian semi-precious stone, the Paraiba Tourmaline, Omnia Paraiba takes all its cues from the brilliant aquamarine colors of this famous gem.
Ever imagine yourself to be the Ipanema Girl, sashaying her way down the boulevard to the beaches of Rio, drawing the admiring glances of everyone as she goes? Well, Omnia Paraiba is the scent to wear while doing just that. Like the Ipanema Girl, this is a scent with dangerous curves.
Omnia Paraiba opens with a lush, pulpy passion fruit note so realistic that your mouth will instantly begin to water. It must be that the passion fruit is the ultimate in perfume shortcuts to the warmth of those long, golden Brazilian beaches.
But it is also tremendously bitter and fresh, with bigarade (bitter orange) driving a sour citrus stake through the heart of the fragrance to keep us all awake and on our toes. This note interjects something that feels classically French. And that's not a bad thing at all – perhaps a touch of French classicism is exactly what's needed for contrast in the midst of this creamy, fruity expanse of Tropicalia. The squeeze of lime is also just right: combined with the creamy florals, it smells like one of those brightly-colored, exotic cocktails a Cabana boy might bring you on the beach.
In its heart, Brazilian gardenia spreads its creamy, earthy sweetness throughout the fragrance, like a slice of salted butter melting and oozing gently across a plate. For gardenia lovers, this is pure heaven. A base of grassy vetiver root and bitter cocoa powder gives the fruits and flowers a landing pitched halfway between earth and smoke.
We think Omnia Paraiba is the perfect fragrance for when you need something joyful and relaxing, but also grown-up. Its pulpy passion fruit, lime, and creamy gardenia paint a picture of tropical Brazilian beaches, but the bitter orange and smoky vetiver gives you a taste of something more classically French. We'd call it tropical with a backbone of something serious. And when the sun comes out and the shoes get kicked off, we can think of nothing better than that.
Read more
Omnia Paraiba by Bvlgari Reviews
12/08/2017
I really like the bvlgaris they all smell awesome
12/03/2017
This was my 2nd scent of my subscription and I don't like it much. It's just too strong for me. Maybe if it was 1/2 the potency it would be tolerable. It was just too much for me to handle. I had to wash it off. I don't know of it has staying power because I couldn't get through wearing it long enough. I'm learning that I like more subtle fragrances but the they don't last. I'm still looking for that right scent for me. This is not the one.
11/29/2017
I thought it was very sweet smelling, therefore I'm not a fan of this fragrance.
11/28/2017
Nice relaxing scent that stays in the background all day long. In my top 10 favorite scents.
11/27/2017
Love this perfume, just bought a full bottle. Its really nice for everyday, only thing is it doesnt last all day which is bummer but thats the only thing!
11/24/2017
This perfume was a surprise to me because when I first sprayed this it was strong and I did not like it at all. However as it wore it calmed and became a beautiful scent and I fell in love. I use this sparingly because it is strong so you do not need a lot but it calms after a bit of wear and really is beautiful. This one was a surprise!
11/12/2017
This fragrance is great and a lot of people ask me what am I wearing. Great smell all the way around. This fragrance is very flirting.
11/11/2017
I really likes the frsh fruity scent of this perfume.
11/05/2017
Omnia Paraiba scent for women is by BVLGARI, a high end and refined name, and the scent is parallel in that it does say "refined" with its unique richness and very unique scent. This scent is stout and intense and very tropical but not very floral...it is more like a RAINFOREST or a sail on a cloudy day as it does linger..and lasts all day. Now, I was hoping It would be a tad bit sweeter or more airy than it revealed to be. This is definately not for those who like light, airy scents... I would def say this is a deep scent and very different and unique.
11/02/2017
I love the way this smells (smells like a tropical drink on the beach), but it doesn't last very long so I wouldn't buy it.
10/24/2017
Nice smell just doesn't stick or last all day how i prefer, but still smells nice. wouldn't buy due to not lasting long and very faint not strong at all
10/09/2017
Smell so good. I love it.
10/03/2017
I love this scent. It's very fresh. I'm not usually a fruity scent lover but the passion fruit won me over. My only negative is it doesn't last long at all. If it lasted longer I would definitely run out & buy it. I'm glad I got it through this subscription. I'd be upset if I paid for an entire bottle.
09/25/2017
Smells great on my skin. It starts very strong and does not last long.
08/30/2017
Nice light scent. It has a mildly sexy smell that you can wear in the day time. It lasts a decent amount of time on my skin.
08/30/2017
I just love this scent, it's so sophisticated and yet soft not overwhelming. It last all day with just a few sprays.
08/25/2017
Nothing spectacular... it's an uncomplicated light and fruity/florally. To me it smells like peach, and is very sweet. Does not stay on long at all.
08/15/2017
Smells so yummy. Light and flowery. Just wish it lasted throughout the day.
08/01/2017
Like it as a vacation or party perfume
08/01/2017
Nice scent, not a big fan of this one
07/13/2017
I am a huge Bvlgari scent fan, but this variety was a huge disappointment. I won't say what the smell reminded me of, but it is not something I'd ever want to smell like ! Will not be adding this scent to my queue ever again !
07/11/2017
This scent is a nice scent with a defined gardenia smell and passion fruit undertone. I would wear this prob on vacation to the beach
07/04/2017
In love with this scent
07/01/2017
This is my first time trying *BVLGARI and I picked well. *Omnia Paraiba fragrance is semi strong(in a good way) and moderately lasting. Def a top 5 of mine. Its sweet & sort of aquatic yet very demanding to the nose. It lingers a good while and it speaks volumes on the skin. I love it. The passion fruit in this stands out(which gives it it's power) & dries down to the passion flower, still a strong & lasting fresh scent.
06/30/2017
I love this fragrance! I have wanted to buy this for the longest time, but thought I would sign up through Scentbird to get the discount for the full-sized bottle after getting my sample. It is such a fresh & light scent, fruity, yet sophisticated. I definitely recommend it!
06/23/2017
A pleasant summertime smell. Wish it would last longer.
06/11/2017
I was mainly attracted to this fragrance because of the cool bottle. I hoped it would smell as good as it looks, and it does! It's a nice, light, and fruity scent that is perfect for summer.
06/02/2017
I love it a little sweet but fresh it great for every day way.
05/26/2017
Light and fresh - perfect for work and during the spring/summer. This is my first time trying this brand, and I love it!
05/20/2017
love very fresh scent for everyday casual day
05/13/2017
I simply did not enjoy the scent.
05/13/2017
I just simply didn't enjoy the scent.
05/08/2017
This one is my favorite yet! Its the perfect smell. Lasts all day. I get compliments on this every single time I wear it.
05/05/2017
Fresh and light. Very nice.
05/05/2017
Love this scent, super fresh and clean.
05/03/2017
This is so fruity and delightful! The description above is very accurate...vacation, feminine, and fruity..but it's also uniquely floral. I had so many people tell me it smelled so unique and different than anything they had smelled before and loved it. HIGHLY suggest this one!
03/10/2017
Not my favorite from BVLGARI. Quite a bit gardenia and bitter.
03/08/2017
I really enjoy the smell of this perfume. It's not my normal scent but still great. It's more of a night scent for date night. I wouldn't necessarily wear it everyday for the office because it is pretty heavy.
02/07/2017
One spray lasts all day!
02/04/2017
I love the way this fragrance smell. I already had smelled it before when I was in Ultra and had to order from scent bird.
02/01/2017
I love the smell, it's very light and sexy .I was working my way through all the Bvlgari perfumes before I found out about Scentbird.
01/23/2017
Absolutely in love with this such a versatile an unique fragrance!! Smells so good too!! Well done bvlgari!! Xoxo one of my favs
01/01/2017
Too strong I didn't like it very much.
01/01/2017
I LOVE this scent so much! I feel like I smell like "a fine wine" when I wear it. Its amazing and everyone I introduce this scent too loves it as well. Can't wait to try the other Bvlgari scents!!!
12/31/2016
love the unique fragrance.
12/31/2016
Love this fragrance
12/31/2016
Love this! Long lasting with a unique smell!
12/27/2016
Great every day option. Very light and fresh.
12/27/2016
I love this, it smells so good!
12/24/2016
This perfume as a very clean scent. I just do not think last more then 5 hours, which is okay if you do not mind reapplying during the day.
12/24/2016
Very soft scent not what I was looking for but I love bulgari and will make sure I have an idea of wich one Im ordering.
12/13/2016
I have not smelled this yet
12/09/2016
This is a nice fresh scent. Great for everyday
12/06/2016
Love love love!!! And this scent last
12/06/2016
Love this scent! It's light and fresh.
12/04/2016
Wasn't crazy about it . I like sweet more sweet scents.
12/03/2016
Different than anything else I've ever worn. Lots of compliments.
12/03/2016
Ok so it kinda reminds me of a perm smell .. like a perm in your hair .. that chemical smell that's what it smells like to me .. mixed with some flowers
12/03/2016
I never received this.
12/01/2016
Not to my liking
12/01/2016
Love this one!
11/30/2016
A nice fragrance.
11/29/2016
Not a bad scent. Starts off very clean and fades to a warm floral. A little mature for me, not something I would wear every day, but nice every now and then.
11/28/2016
Not my favorite.
11/27/2016
Lasts all day.. I love this perfume. It's different from my normal taste but suits me well.
11/15/2016
liked it sprayed on the card instore...but not so much on me.
11/11/2016
Not a fan, it has a weird smell.
11/05/2016
Both light and complex, present but not at all over-powering.
11/04/2016
Love this scent!!!
11/04/2016
Not my favorite.
10/31/2016
Omnia Paraiba by Bvlgari is lovely light scent. Not a long wearing scent, last about 4 hours ( I spray on all the pulse points and very generously). Notes citrus and woodsy. Could be worn to a summer outdoor party. Very flirty scent. Would not buy a bottle for myself but would put it on my Christmas wish list, but only a 1.7 fl oz. size.
10/30/2016
I think I just need to get used to it. It smells better after you've worn it for a few minutes.
10/29/2016
Nice, fresh, clean scent. Reminds me of beachy/surf vibes. It seems to smell strong but it doesn't after an hour or so. That's the only minus it doesn't last long but it's a nice classy smell.
10/26/2016
This was the first time trying a Bvlgari scent. Doesn't seem to last very long on me but I liked it.
10/17/2016
It has a wonderful beachy smell. It's light and great for everyday wear. I just wish it lasted a bit longer.
10/07/2016
It smells like old lady Avon.
10/04/2016
This is always been one of my favorites!!
10/04/2016
I actually loved this scent it was light and lasted a long time! Might just buy the whole bottle!
10/04/2016
Summery scent. Vacation. Sail boats come to mind. Not as exotic as omnia coral. More classic and clean.
10/03/2016
OMG!!!! I love this perfume :). It's my first month with scentbird and I'm already in love can't wait for my other samples ❤️👏🏽
10/02/2016
Fruity and flowery, goes on a little strong but settles into a fresh girly scent.
10/02/2016
Had a little pepper smell to it. Not my favorite
09/30/2016
Smells so fresh love it
09/23/2016
Love this one. I wear it when I go to the beach. Fresh tropical scent.
09/22/2016
Love it! I first smelled a simple during the summer and at that moment knew I wanted to order it. It goes get lighter after about 4-5 hours,
09/20/2016
Love it! So far, I think this is my favorite!!! I'm so glad I got the chance to try this first because I probably wouldn't have even looked at it in the store. I was pleasantly surprised!
09/06/2016
It's okay. Scent doesn't last very long.
09/05/2016
This is a nice clean scent. Doesn't last very long.
09/05/2016
I love this scent. I have shared this with my mother since she loved it so much. Definitely will order again.
09/04/2016
Absolutely love this brand and this scent
09/03/2016
Amazing tropical/flora scent. I spray this once in the morning and it lasts all day. I'm constantly getting asked what I'm wearing.
09/02/2016
The scent is not quite how I remember from sampling at the perfume counter. Yet I still enjoy the soft citrusy scent and the notes of passion fruit come through. It does not seem to wear very long.
09/02/2016
Very clean and fresh!
09/02/2016
I chose this as my second perfume and I LOVE it. I'm terrible at describing scents but it is very unique and complex, and definitely perfect for summer. The only negative is that it does not last on me; maybe two hours max. If it wasn't for that I would definitely purchase, but now I'll have to think about it.
08/30/2016
Its a nice light fruity scent great for everyday, I like it I'm just of I love.
08/23/2016
Not my favorite but I still like it.
08/18/2016
Loved this!!! Gorgeous
08/17/2016
I had smelled this perfume in koals and it smelled sweet on the test paper. When I ordered it and actually your it on my skin it was not the same. On me it smelled like an older persons scent. Pretty bummed this first month of scent bird but exciting to keep trying more.
08/11/2016
I love this scent. Very fresh and crisp. Perfect for summer.
08/04/2016
This is not the same as i smelled at Macy's.... not a fan at all of the one i was sent through scentbird. Im curious if i was sent a different one.
08/03/2016
Smells amazing! Love it ❤️
08/01/2016
I don't like the scent. It doesn't work well with my body chemistry.
08/01/2016
This perfume is definitely unique and when I smelled it initially at Ulta, I thought that I loved it. Its not a bad perfume, but its definitely not my favorite. This perfume's bitter orange really stands out on me and while it doesn't smell bad, it is just very strong. If you want something unique then perhaps this is the perfume for you, it just wasn't my favorite.
07/31/2016
Love this scent!! Wish I would have gotten this sooner!!
07/31/2016
Love the smell!
07/30/2016
My new favorite scent!
07/29/2016
Very Pleasant!!
07/25/2016
I really like this perfume. It is very fruity and fresh which is what I like.
07/21/2016
the scent isn't bad it's smells more on the musk/powdery side.. it's not bad though.. Not sure if it's the true scent of Omnia I will have to go to Macy's to see. I had an issue with my first selection Be Delicious by DKNY it smelled nothing like it, so I will be checking it out. I will write another review once I confirm.
07/11/2016
I don't care for it. Smells like fresh fish.
07/07/2016
I love the smell and it lasted all day
07/06/2016
This scent is not bad. Smells very clean. I don't think it's something i would wear though.
07/05/2016
Love the scent it's so girly and sweet smelling but not overly sweet. wish the scent was stronger. I'll be purchasing this one.
07/05/2016
Little more mature of a scent than I was looking for. Pleasant but more for evening than daytime.
07/04/2016
It smells nice not my favorite but not bad also.
07/03/2016
Great scent! I love how long it lasts. I don't like how it smells in the bottle, but I love it on my skin!
07/02/2016
Doesn't last as long as I'd like. I mean I could faintly smell it after a few hours but I'd like more. It smelled very fresh! Loved the scent!
07/02/2016
Smell great doesn't last long
07/01/2016
The smell is pretty but I was dissapointed that it doesn't last very long on me. :(
07/01/2016
I didn't rate this perfume because I did not receive this perfume. The only perfume I got was the Bergamont. And I really like this one!
07/01/2016
Smell was very fresh and light love it
06/30/2016
I own this perfume, it's incredibly fresh, clean and crisp in a floral citrus way. It reminds me of summer and youth. My daughter steals this regularly.
06/24/2016
Do not like this one at all... I like more fresh, slightly sweet smells and this one is VERY powdery and "old church lady" smelling.
06/23/2016
Very clean and unique scent.
06/06/2016
Excellent summer scent Loved It!!!
06/05/2016
Awesome, last long and very tropical smelling
06/05/2016
I absolutely loved this fragrance! I found that it mixed very well with my Bath and Body Works Vanilla lotion.
06/03/2016
I did not like this scent...i like more overly sweet scents. I didn't smell anything fruity about this one.
06/02/2016
I really didn't expect to love it so much! And it came just at the right time - borderline spring-summer, which I think this scent is perfect for. It starts as fruity, but has some earthy-herbal-sandal undertone to it that I absolutely love, the way it mixes with my skin.
05/19/2016
My current ALL TIME favorite perfume, seriously! (Subject to change, of course! LOL) Omnia Paraiba is just the perfect mix of fresh fruity top notes, that dry down to a perfect woody, gentle base. On my skin, this last 8-10 hours, which is impressive for an EdT! Within a week of trying this perfume, I bought a gift set that included body lotion and the soap. The lotion really keeps the scent going all day; the soap is a bit too strong smelling. This is a WINNER!
05/05/2016
This smells amazing! Clean & feminin. Another Bvlgari to add to my collection
05/04/2016
Absolutely love it!!!!!!
05/04/2016
Boring. Thinking it would become tropical, which it was for about 20 minutes, then it became a very generic clean citrus scent.
05/03/2016
The smell is nice it just doesn't last long
05/03/2016
I really love this scent. I just wish that there was more staying power. It seems to disappear almost immediately.
05/02/2016
This is a great scent for spring. It is a light and feminine scent.
04/28/2016
I'm loving this fragrance! I smell the orange. Smells fresh too!
04/21/2016
Saw this in ad and couldn't wait to try it. I have 3 other Bvlgari Omnia and love them. Paraiba starts off strong but dies down quickly. It has a bit of an old lady smell.
04/08/2016
I haven't received any of my perfumes yet, however I keep seeing people write that most of these perfumes don't last long. That isn't the case. Its just that you can't smell them. I get compliments on several of my perfumes all the time and I can't even smell them on me a while after I spray them. That's a good thing! The really good ones are supposed to be like that so you don't overpower everyone around you.
04/07/2016
OMG!!! I LOVE THIS!! I HAVE GOTTEN SO MANY COMPLIMENTS ON THIS ALREADY!!! THANK YOU SENT BIRD!!!
03/29/2016
eh. smells super fresh and clean. I was really excited about this, but it doesn't last long on me at all. It'll last maybe 2 hours at the most.
03/29/2016
Not what I was expecting. Very strong.
03/29/2016
A bit strong in the beginning, but settles down nicely and lots of compliments! I love this fragrance!
03/29/2016
Love this scent! So fresh and clean!
03/23/2016
It's a very nice scent but it wears off quickly.
03/21/2016
I really, really like this scent! I love tropical scents and this one is perfect. I don't feel like it lasts very long though. But maybe that's me, because I don't tend to notice smelling my perfume on me later on in the day.
03/18/2016
Too Strong when you spray it on.
03/18/2016
love this perfume! wore it to work and the scent is clean and soothing.. especially for someone like myself that has allergies
03/14/2016
I love this smell!!
03/14/2016
NOT TOO STRONG, VERY MELLOW BUT GREAT SCENT
03/06/2016
Love it! So glad you guys added it. I tried a sample last year with a BF haul. I've been looking forward to rocking this all summer since then. It's the first tropical scent I've ever enjoyed.
02/19/2016
I did not like this at all. I got a sample in one of my other subscription boxes and it literally smells like it should have been made for a man. To me, this is a cologne scent, not a perfume. I didn't even bother to see how it went with my body chemistry just because upon opening the bottle of how it smelled. I gave it to my mother.