Bvlgari
Omnia Indian Garnet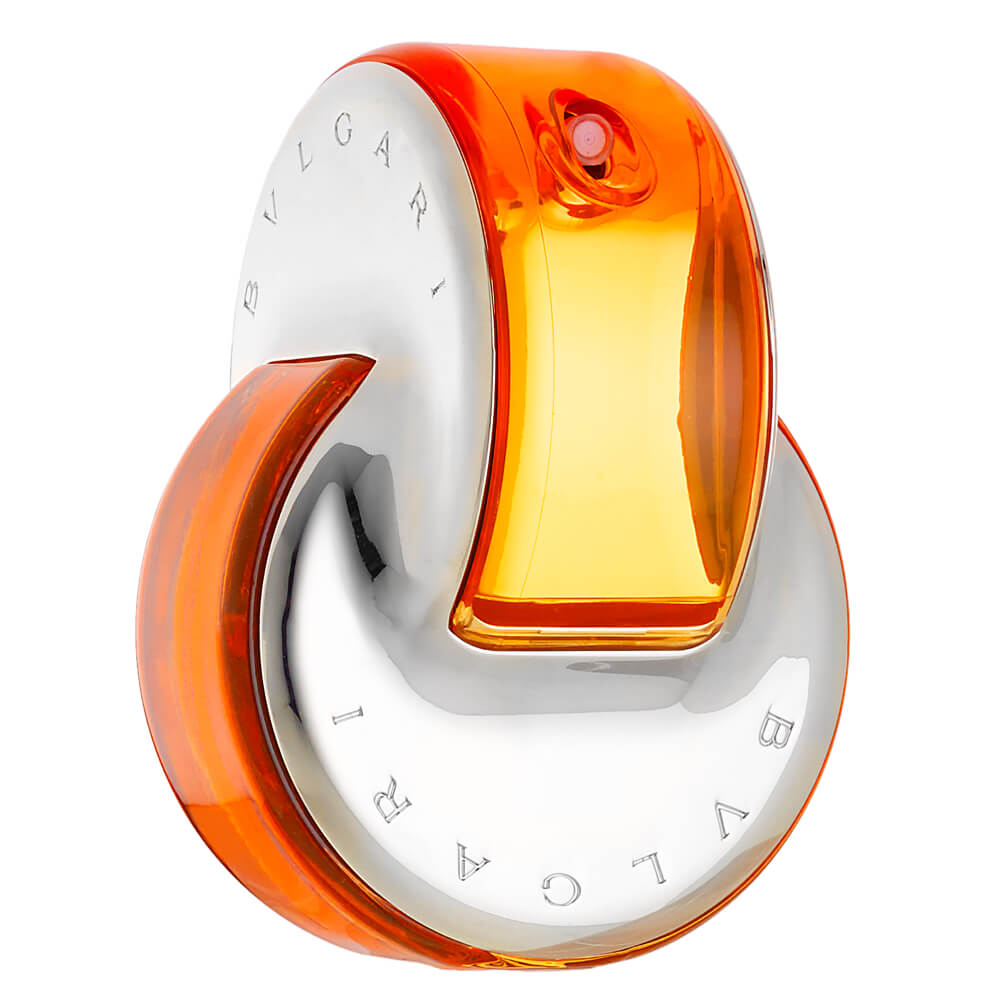 Get a 30-day supply of Omnia Indian Garnet
for
$
14.95
Notify me once this scent is available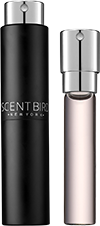 0.27 oz subscription

0.27 oz a la carte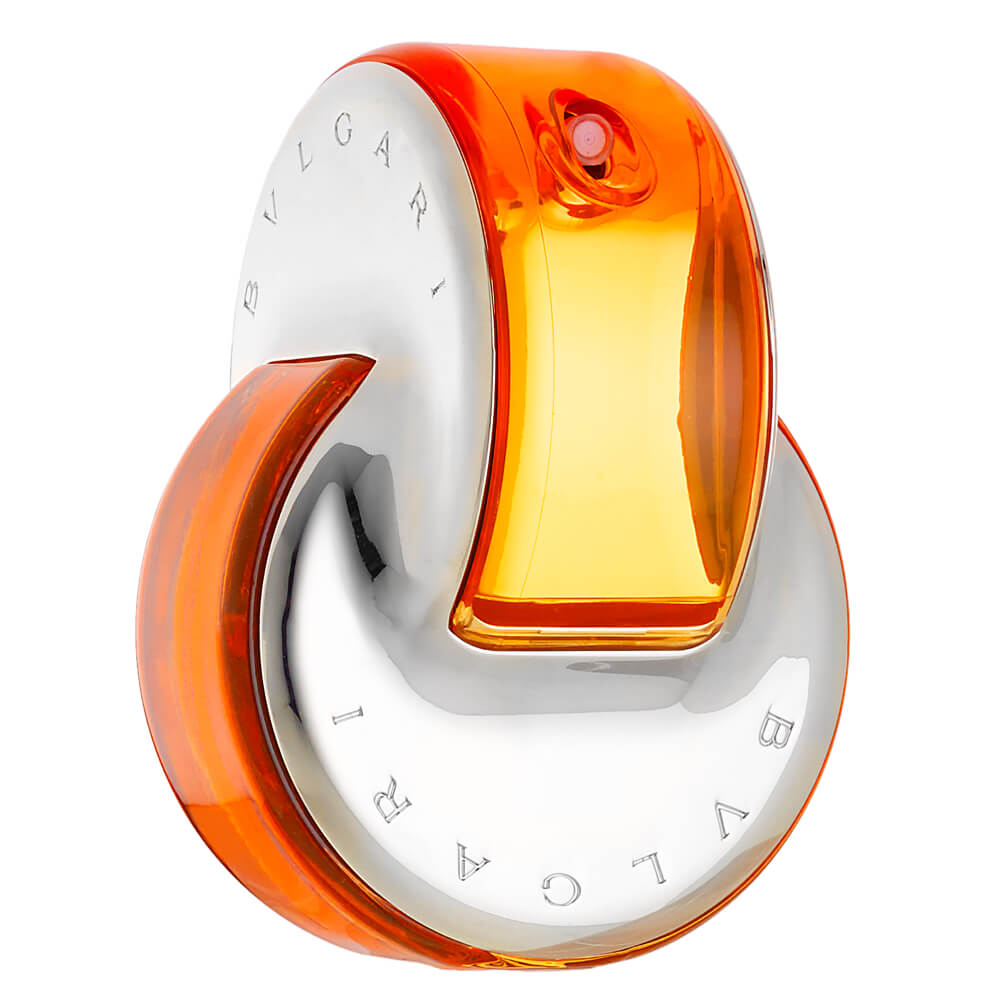 2.2 oz bottle
Share and earn free perfume
Notes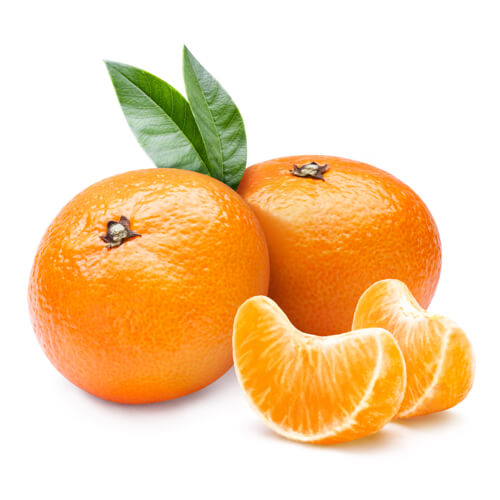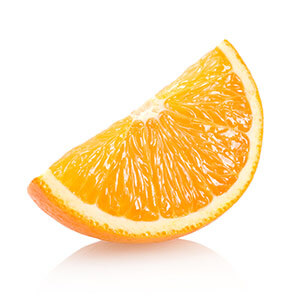 Description
Bvlgari's Omnia Indian Garnet caresses the skin with sparkling mandarin citrus, creamy, soft florals and warm, elegant saffron. Osmanthus and tuberose infuse the heart with apricot suede, black tea nuances, and a lush, buttery texture. Amber's sweet glow falls over refined and polished woods in the base.
You may also like
Omnia Indian Garnet description
Bvlgari's Omnia Indian Garnet is another jewel in the crown of a company famed for its exquisite jewelry. This one glows as warmly as an Indian garnet set deep inside a green velvet cushion.
As the name suggests, Omnia Indian Garnet is inspired by the colors of the Indian subcontinent. And when we think of India, we think of the saffron-yellow richness of embroidered saris that Indian women wear and the orange sunsets that seem to bathe the country in a radiant light every evening. We also think of the brilliant hues of the clothes and powders of Diwali.
But while Omnia Indian Garnet features warm Indian spices, it is subtly exotic rather than heavily spiced. The fragrance is dusky and rich, but never garish or loud. Rather, Omnia Indian Garnet reminds us of those faintly floral custards and desserts so beloved by the Indians - milky puddings dotted with pistachios, saffron threads, and candied rose petals.
Omnia Indian Garnet opens with a volley of sweet orange and mandarin notes that are bright but not zesty or sharp in the usual manner of citruses. The hay-like saffron renders the citrus notes soft and creamy rather than sharp. It is a surprising but clever way of treating citrus notes, using them to soothe and caress rather than refresh.
This soft sensuality carries over to Omnia Indian Garnet's heart, which opens into a bouquet of osmanthus and Indian tuberose. Osmanthus adds delicacy and a liqueur-like fruitiness to the scent, with its nuances of apricot skin, suede, and black tea. The flower also has a dusty gold feel that's perfectly in line with the scent's theme of yellows, golds, and orange.
And what of the tuberose here? Those wary of tuberose need not worry. Its treatment here is soft and restrained, without tuberose's usual attention-grabbing richness. Its main contribution is textural, with the flower giving the scent a lush, buttery creaminess. Amber and woods, both sweetly soapy and clean, form a velvety bed for the floral notes to ease you home.
Fresh, soft, and oriental in a refined way, Bvlgari's Omnia Indian Garnet will make you feel like an Indian princess anointed with rosewater and saffron. Wear it and feel yourself sinking into the caressing comfort of golden sari silks and warm, milky floral puddings.
Read more
Omnia Indian Garnet by Bvlgari Reviews
11/10/2017
Love love love. I smell fresh and clean
11/07/2017
This scent is described much nicer than it smells. It smells as if it belongs on an older woman in her 50's. Its a very mature, classic smelling perfume. Not for me.
11/03/2017
I love this perfume. It's not overly feminine, which I love. The flowery notes are subtle compared to the citrus and woodsy notes. I keep trying to smell myself it's so nice. Definitely will purchase full size.
11/03/2017
I was worried this would be extremely strong but was pleasantly surprised by its softness. Smells very nice for a lighter fall/winter option.
10/30/2017
I seem to love all the Bvlgari fragrances so far. This one does not seem to last as long as the others, but the scent is bright and heady without being overtly "floral".
10/29/2017
This one was just a little too aged for my personal taste.
10/25/2017
Absolutely love this scent! My friend let me smell hers when she got it from Scentbird, and I had to add it to my queue. The smell is super sexy and lasts all day.
10/19/2017
This perfume makes me smell like a very old woman. I remember my grandmother wearing something very similar. Was not impressed.
10/16/2017
Love the scent; warm and cozy.
10/13/2017
My daughter picked this and we love it it smells amazing. It hard to explain but has a sweet and clean smell.
10/11/2017
I found this scent to be very pleasant once it was on for a few. It was really strong at first.
09/30/2017
Smells awful very musky
09/07/2017
This is my first fragrance from Scentbird and I am in love! Here are my takeaways from it: - Initial scent: Floral; almost rose like but not quite. If you're not a rose fan, like me, give this one a minute or so. It quickly changes to a more mellow fruity scent. Think orange creamsicle but not sickening sweet. - I can smell some wood and suede notes in the dry down but it's far from being anything manly. - The staying power is okay. I reapplied after four hours and that took me to the end of the day. This is one that you can smell on yourself and is very pleasing. Summary: Bvlgari Omnia India Garnet is a lovely, clean and crisp scent that is perfect for the transition from summer to fall.
09/05/2017
I love the scent; however this is the second time I received a duplicate. I received this fragrance already.
08/30/2017
Not too fond of this one. Not sure if I like it that much to reorder
08/17/2017
I love this smell.
08/15/2017
Absolutely love this smell!
08/04/2017
I haven't received my shipment yet. It said it was delivered 7/26/2017 to my office but I did not get it. I hope to get it soon so I can review this perfume.
08/01/2017
I really like this scent
07/28/2017
LOVE LOVE LOVE this scent!! I wouldnt say it reminds me of when I lived in India, but it has a beautiful light exotic fragrance. By far this has been my FAVORITE scentbird scent!!
07/26/2017
One of my favorite scents ever . I got so much compliments definitely will be purchasing a full size bottle!
07/05/2017
Love this fresh smelling perfume, it always makes me smile when I wear it!!!!
06/21/2017
Very nice scent but it's a little strong. Would recommend walking into it.
06/20/2017
I meant to do five hearts!
06/20/2017
Looooooove this fragrance!!! I've received soooo many compliments in this scent from male and female! It's a soft beautiful scent! I've walked into a store and everyone wanted to smell. A few men wanted to purchase it for their wives! Yes, I purchased a bottle of this fragrance! :-)
06/04/2017
I have gotten several compliments on this scent. I personally don't think the scent is unique enough for me to buy a full size version. But I am going to keep using the sample size.
06/04/2017
I have gotten a lot of compliments on this scent. I personally don't feel like this scent is unique enough for me to purchase a full size version. Don't get me wrong, it's a wonderful scent - just not for me.
06/03/2017
I love this fragrance!! In my opinion the scent is sexy!! Those who smelled it on me asked what it was. I definitely made a good choice!
05/31/2017
Didn't like it at all. Too strong and musky for me.
05/25/2017
Smells like your grandmother and not in a good way very very disappointed
05/05/2017
Smell AMAZING!!!
05/04/2017
I'm going to buy a full bottle, love this scent!
05/03/2017
I love the fragrance, more than expected!
05/03/2017
Love the scent. I am working on all the different BVLGARI's. So far this is my favorite.
05/01/2017
Very floral... doesn't smell completely old, but there is a definite old vibe that makes it unwearable for me. I thought the citrus would be stronger, I love citrus, but it's barely there. It smells great, it's just not for me.
03/07/2017
I absolutely love this scent! It is aromatic and woodsy, just a hint of citrus and amber and maybe a little bit of sandalwood too. It's a perfect fragrance for fall!
03/07/2017
love this perfume.
03/06/2017
Love the smell, especially the last tone... but absolutely no staying power. So glad got the sample because was pushed to buy in full, and I'd have been pissed.
03/06/2017
Totally addicting. My new favorite
03/05/2017
Loved it. High on the floral notes but not in an old lady kind of way
03/05/2017
This perfume smells amazing. Can't wait for my next scent to arrive.
03/05/2017
I love this scent! Perfect for cool weather.
03/05/2017
I did not like it
03/03/2017
I still haven't received this fragrance, even though it was supposed to be sent on the 15th of February. It's now March 3. I wish I could give an opinion.
03/01/2017
The scent isn't horrible but it has an inexpensive snell on me. It also have me s headache. I do have allergies; but getting headaches from perfume isn't my usual.
02/08/2017
Light and clean smelling, I love it
02/06/2017
I get lots of compliments on this scent
02/05/2017
Too floral smelling for me.
02/05/2017
My new favorite! A perfect winter fragrance.
02/05/2017
It was to strong
02/05/2017
a little strong for my taste
02/04/2017
Heaven- super clean fresh smell. Get tons of compliments. Def getting big bottle soon.
02/04/2017
Not as exciting as I'd hoped. It's a little strong at first and the dry-down is somewhat "perfume-y". I don't know how else to describe it. It has what I've always referred to as a high alcohol content. Not as luxurious as I expect for the brand. Decent, but, I won't be buying or getting more of the Omnias.
02/04/2017
Thought I'd enjoy it but not so much, although light too much of a floral scent for me.
02/03/2017
Nice and light, fresh scent.
01/25/2017
Fresh and clean, with just the right amount of powdery dry down and an exotic and intoxicating spiciness throughout.
01/25/2017
This is my new favorite! It's deeply romantic, so far been perfect for this winter, now going into Valentine's Day! I really enjoy all of the Versace perfumes I've received as well. I guess I need a stronger scent. Not headache strong though. It seems like a lot of perfumes don't stay on me for more than an hour. I enjoy going for a walk and smelling this all around me instead of just the spot I sprayed.
01/24/2017
This is a gorgeous scent. At first it's a soft citrus with an edge to it, then it quickly turns to a mellow sexy woody floral. It's complex, but unfortunately very fleeting. I find I have to reapply often. I would buy the full size though because I think it's worth it.
01/23/2017
very heavy floral scent. Not for me
01/23/2017
I love this perfume. I have never tried a Bvlgari perfume before. This is definitely a grown up scent. Sexy, sophisticated and warm. It is a fall scent that can be worn at work or while out on a date. I wore this to work one day and received multiple compliments.
01/21/2017
❤❤❤ my favorite so far! It has a bit of pepper smell and thats what i like most about it but not strong. A definite wear all day kinda scent!!!
01/21/2017
From the description, I really thought I would love this but sadly I did not...the floral was just too heave and didn't seem to mesh well with the other notes on me. I usually like Bulgari scents but this one was a miss!
01/14/2017
Absolutely love the smell! All the girls love it, they even bought it!
01/14/2017
I like the smell. Very light notes and not overpowering. Sprayed on before I go to work and the scent dies out by noon.
01/12/2017
Su olor es dulce y atractivo que cuando lo usas las personas botean y tratan de acercarte para oler ese maravilloso.olor me encanta y lo difruto y a mi esposo le encanta tambiem le facina lo a traigo mcho solo de ponerme ete olor tan divino
01/07/2017
i love this scent very calm and not overpowering
01/07/2017
Smells amazing!
01/06/2017
I really like this scent but it fades pretty quickly.
01/05/2017
Sadly...I didn't care for this at ALL. When I first popped the cap, I was excited. That faint waft was promising but just one small spritz was overbearingly strong. Waiting for it to dry down to that initial enticing tease ... proved futile. It remained cloying until I just didnt smell it at all anymore. I tend to reeaaaly try to love scents that are packaged in something that I truly want to own...Lol. Unfortunately, I just couldn't get behind this old smelling, heavy fragrance. Too much floral for me.
01/04/2017
A Nice warm smell which I love!
01/03/2017
This scent is "fine". But, it feels muddy to me. There isn't a note that stands out and it sort of just lingers on the body as one amalgamation of scent. Others might like that - but I prefer scents that have a top, middle and bottom fragrance composition. This sort of smells like the overall waft of a department store as you walk in. Not my favorite scent at all.
01/03/2017
LOVE ! Makes me smell mysterious, spicy, and beautiful! Hubby also loves it. Love that it smells like an night in an Indian castle.
01/02/2017
Soooo PRETTY! Makes me feel TOP SHELF....and expensive!
01/02/2017
First off honestly you can't really go wrong with BVLGARI all his scents are bomb! Loves this smells amazing on me!!
01/02/2017
Long lasting, slightly musky, very sexy! I love it!
01/02/2017
I'm in love with this scent
01/02/2017
Stunning fragrance. I love it... xoxo
01/01/2017
A gorgeous scent. It smells rich and dark and sexy on me. I can't wait to try omnia crystal!
01/01/2017
Yes yes yes to this scent!!! Loooooove it!
12/30/2016
I love the smell
12/30/2016
I love this scent! Not too strong, not too light and it lasts on me. Perfect fall/winter fragrance. If you like musk scents and want to get away from florals then try this! I love Bvlgari fragrances!
12/29/2016
Nice winter scent.
12/23/2016
Loved this scent and will definitely buy the larg bottle.
12/15/2016
This is a beautiful & romantic scent. Can be used for a girls night out or a candlelight dinner; either way you are bone to feel sexy.
12/07/2016
did not like it at all
12/06/2016
Loved it!!!!!!
12/06/2016
I absolutely loved this perfume its a little musky and mild but I loved it.
12/02/2016
Will be purchasing a larger bottle!!!
11/30/2016
Nice scent but not for me.
11/30/2016
Love love love this fragrance! I purchased the large bottle!
11/29/2016
This scent smell so good!!! It's not too loud but just enough to get attention and stays with you for hours allowing you to save on your product. I get compliments on this scent every time I wear it.
11/26/2016
I actually own this one in a full size. It was one of those purchases I made after my nose could no longer really smell and the coffee beans weren't helping. This is a very warm scent, something I could see flattering an Indian woman as it has that typical exotic incense flair that is coveted in that part of the world. The name is actually very appropriate for its scent. The reason I don't particularly care from these types of scents is because they tend to mask body odor by mixing with it quite well. Therefore, instead of smelling pretty, it just reminds me of body odor. So if you don't prefer the musky scents of traditional incense, you won't like this. But if you do, this is a beautiful scent that is reminiscent of patchouli, isn't too strong once it's worn in, and has a bit of staying power.
11/24/2016
It smells amazing!!
11/23/2016
I loved this scent. Light fresh and floral. Perfect for summer!
11/16/2016
Smells good, just not on me. Glad I sampled before buying.
11/15/2016
Love this sent. Not to strong but lasts all day. I get lots of complements on it every time I wear it.
11/11/2016
I absolutely love this scent. It is perfectly warm and sexy. Wonderfull year round perfume!
11/11/2016
I fell completely in love with this scent. I can't wait to purchase a full bottle.
11/11/2016
Nice scent, just wasn't for me.
11/08/2016
Perfect scent, light but not too light...floral and spicy...perfect
11/05/2016
Love this sent.. Fresh and clean
11/04/2016
Lovely sent, perfect for fall!
11/04/2016
This smells nice, but the scent doesn't last very long.
11/04/2016
Not my favorite but will wear just not something I would purchase for myself
11/03/2016
I love it! Its exactly what i was looking for. I am a person who doesn't like those fruit like smells so this one has that woods kinda smell that I love yet it light not manly
11/03/2016
In LOVE! I just bought the big bottle.
11/03/2016
it nice and light but it STRONGLY reminded me of calgone's morning glory soooo hmmm yea
11/02/2016
I thought the scent would be little heavier,but over all I love the fresh.scent
11/02/2016
I like it. It is strong. I think I would have to get use to it a little more.
11/02/2016
This scent is amazing!! Perfect for fall!🍁🍂🍁🍂🍁
11/02/2016
This scent is NOT for me. Very strong with a hint of rose. I don't like rose at all. For e this scent was a VERY big disappointment.
11/02/2016
It didn't last through my workday. But otherwise I liked the fragrance
11/02/2016
This fragrance is amazing!! It has just the right amount of spice for Fall and I need to purchase the full size, I love it that much!
11/02/2016
I absolutely love this perfume! Its such a nice spicy fall winter fragrance.
11/02/2016
A bit strong for my taste. I am more of a sweet scent person.
11/01/2016
I haven't even worn it yet and it smells divine.
11/01/2016
This has got to be my all time favorite! I love the warm, amber, spicy smell. Usually the fragrances last a little over a month but this was gone in 2 weeks. I wanted to bathe in it!!
11/01/2016
This has quickly become one of my favorite scents!
10/31/2016
Nice scent, but not very long-lasting
10/27/2016
At first this scent annoyed me. But after 15-20 min. It transformed into something more sensual. The spice wear's long throughout the day so reapplication is not necessary. Great for an evening or event.
10/15/2016
The first smell to hit is the citrus then afterwards a light woodsy aroma lingers. This scent is great for daily use
10/05/2016
I hoped to like this one, but it's just not for me. Long-lasting though. Not enough of the expected orange notes, and not the slightest bit sweet.
10/04/2016
Absolutely hated this!!!
10/04/2016
I need a full bottle of this. Very unique, rich and exotic. Not to heavy.
10/04/2016
Love love this parfume! Smells very sensual and warm!
10/03/2016
I LOOVE this one. Great for fall. Very sexy
09/30/2016
Awesome!! I love it!!
09/11/2016
I love the exotic fragrances. They lend a little bit of mystery to the air. Fall Winter Spring Summer. I wear it all year round.
09/10/2016
you sent wrong one
09/10/2016
You did not send me this ---- you sent Dahlia and Vines ?
09/02/2016
VERY nice fragrance! It's a fragrance unlike any other. Nice, earthy, warm, sweet, artsy, eclectic, spice. Mature smell that reeks class and sophistication, but definitely not stuffy and not old lady like, at all. I will be be buying this in larger size. 😊
09/01/2016
I like this fall scent. Borders on manly scent but is deep and sensual . Stays on about 4 hours lo g e it
09/01/2016
I do not like this scent at first, but as it dries it gets better. It is ok.
08/31/2016
A nice autumn scent, a little overpowering at first, but it dries down nicely. It doesn't last very long though, that's a bummer.
08/31/2016
i love the smell, very musky.
08/31/2016
I love the scent. But don't feel like it last that long on
08/30/2016
Im not sure....i havent gotten mine yet !!! 😕
08/26/2016
I've yet to have a BVLGARI scent that wasn't a solid contender. This has a strong citrus not but isn't overly light the way most are. If you want citrus without smelling like Mr. Clean, this is it!
08/12/2016
I love this perfume. I like initial smell and get compliments throughout the day. However, it is not as musky as I prefer. I would purchase full size if it were major discounted. It is a very nice smell, no sweet floral smell that I can't stand. Clean and sweet smelling...in my opinion. I give it a 7.
08/11/2016
A sweet soft scent that I really loved upon application, but it didn't last as long as I would have liked.
08/01/2016
I really enjoy the fragrance of this perfume. I am currently not using because I've broken my leg and they don't want many scents where I'm at, so my mother is enjoying it for me. Definitely needing to purchase full size.
07/29/2016
I love this fragrance
07/19/2016
Not my favorite, it's a little too heavy.
07/06/2016
Really like this scent. It is strong and very citrusy, but that's what I like about it the most! Perfect for date night/evening out. I don't wear it during the day though.
07/02/2016
I love this smell its amazing its one of my top favorites.
07/02/2016
I love the way this smells its amazing.
07/02/2016
This scent is stronger than I expected in a good way, but my favorite is still Burberry Brit.
07/01/2016
Absolutely wonderful I love this scent it's warm but not heavy perfect for anytime of the year.
07/01/2016
I like how warm this scent is.
06/08/2016
I love this scent, smells light and fresh.
06/03/2016
I am a huge fan of Bvlgari and this is one of my favorite it's a stronger bolder smell than I am used to but amazing.
06/03/2016
smells wonderful
06/02/2016
Then sent is okay
05/30/2016
It was ok. Not my fave it nice to try
05/26/2016
Love the smell and the compliments I get..... It is lite and refreshing
05/10/2016
I like this prefer me a lot. It's different than I would normally wear. It's a warm scent, floral with a hint of citrus. It is very light and feminine. Very happy with this sample!
05/03/2016
Eh.... this was very floral on me, and I hated it. It seemed like one, long note of something green and grassy. I really would have thought that something called Indian Garnet would be more of a spicy, warm scent, which I adore. This did nothing for me.
04/29/2016
i really wanted to love the combo of this scent. i love citrus and spice but maybe the wood notes brought it down to a bit of a flat fragrance. turned it almost into a powder fresh, just not what i was looking for, personally. however, did re-gift this fragrance to my gran who loved it.
04/29/2016
I love the smell so much. I can rock this daily. I would purchase this.
04/29/2016
love this perfume.
03/29/2016
This doesn't smell very fresh. Like it's been sitting in the bottle for a long time.
03/17/2016
This is a strong scented perfume. It was not my favorite and I most likely will not buy it.
03/06/2016
This is a mature and sophisticated scent. Is woody and I can definitely smell the orange and some flower undertones! I really like this even when I know I won't wear it.
03/01/2016
I love this! Fruity and sophisticated! Not a "mature" scent at all. Very clean and not overly sweet.
02/02/2016
This fragrance is divine ..definitely worth purchasing in the near future
02/02/2016
I ordered this because I got it as a Christmas gift in 2013 and loved it.... When it came it smelled nothing like the one I used to have... Idk if I got the wrong one? This smells great though! As do all the Bvlgari perfumes! Lasts all day too
01/30/2016
The mandarin is the first thing that hit me when I sprayed this. It was light and refreshing. It is a beautiful delicate fragrance. However, it fades rather quickly in my opinion. I wear perfumes for me not for those around me. It may need a reapply in the evening, but it is worth it. :)
01/20/2016
this fragrance envelopes me in sexiness
01/19/2016
Really nice scent, but it does not last as long as I would like it to. Feels like after an hour or two it's gone.
01/16/2016
one of my favorite perfume...
01/05/2016
I love this scent. It is perfect fir the Winter season
12/30/2015
Beautiful perfume that I can't get enough of ....
11/27/2015
I LOVE this perfume! It smells so good. Every time I wear it I receive compliments.
11/15/2015
Love this scent so much I went out and purchased a full size bottle. One of my new favorite scents!
11/03/2015
Very soft love it
10/31/2015
Not a fav, but I like it. The scent is a little strong, but it lasts.
10/05/2015
I really enjoyed this scent it has a variety of notes that make it unbelievably sexy, yet very wearable at the same time. I received many compliments, and would definitely recommend this fragrance!
10/01/2015
Too floral, not what I expected at all.
09/29/2015
Very strong, floral, reminded of walking through the perfume aisle at Walmart
09/29/2015
Kind of reminds me of an old-lady scent. Not sure which particular note is giving me that impression, but it's something on the top layer. (Maybe it just smells like something my grandmother wore, and not actually old-lady in general!) Seems a bit soapy, too. Just not something I'd want to wear really.
09/24/2015
A new favorite! Floral and feminine but not girly. Will definitely order this one! Beautiful fragrance - would highly recommend.
08/29/2015
I love this fragrance...it's exactly what I expected.
08/16/2015
Love this scent. It's warm and sexy and I don't even care that it's to heavy for summer. Fall and winter are almost here anyway.
08/04/2015
It smells very good. A little too heavy/intense for the summer. It'll be great for the fall/winter seasons.
06/23/2015
I love Bvlgari perfumes in general but this one is amazing. A true grown woman scent and it lasts. I mean i sprayed it on me the night before went to sleep and it was still there...Amazing scent I'm not good at describing undertones and undernotes in perfumes but this is a truly amazing smell that isn't overpowering. It's like the best smelling flowers had a child with some sort of musk lol but NOT stinky or old lady smelling...