Bvlgari
Omnia Crystalline EDP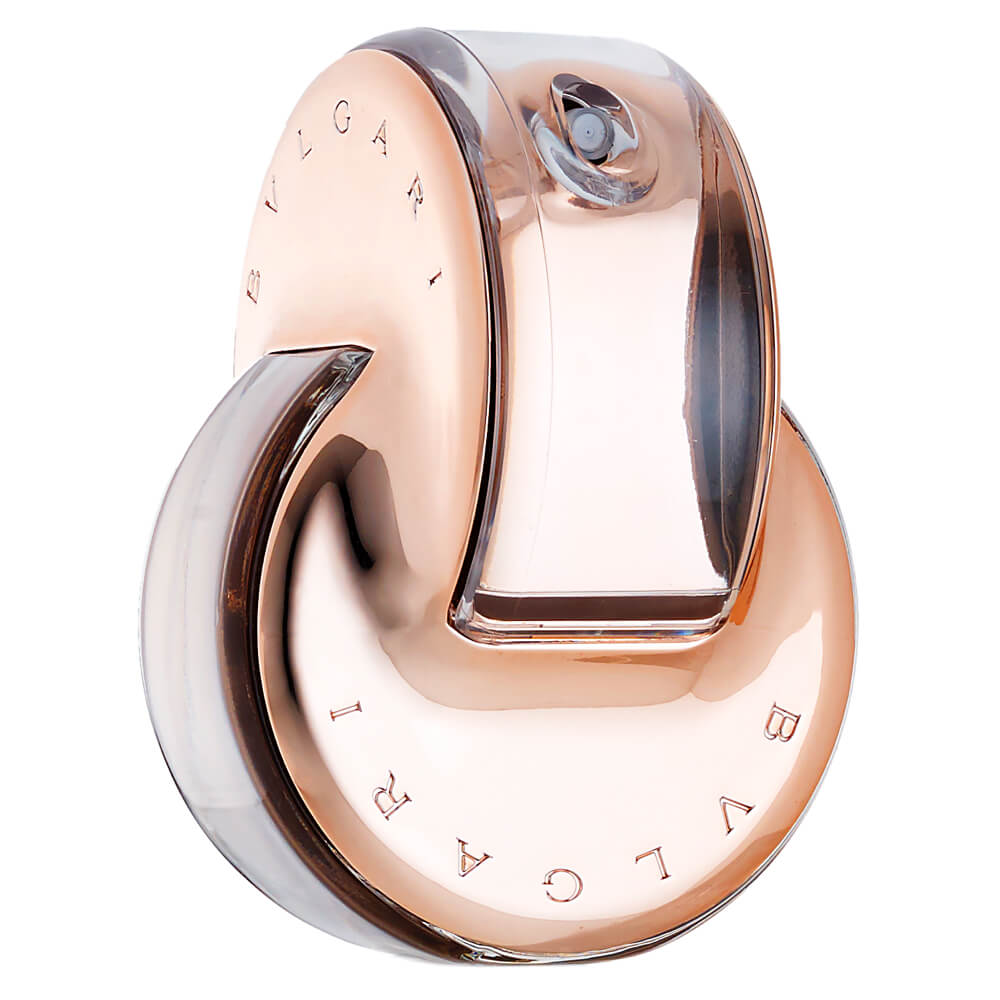 Get a 30-day supply of Omnia Crystalline EDP
for
$
14.95
Notify me once this scent is available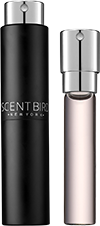 0.27 oz subscription

0.27 oz a la carte
Share and earn free perfume
Notes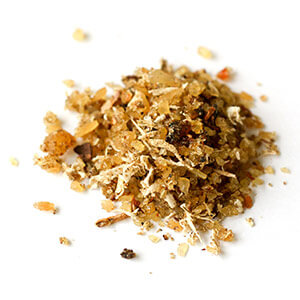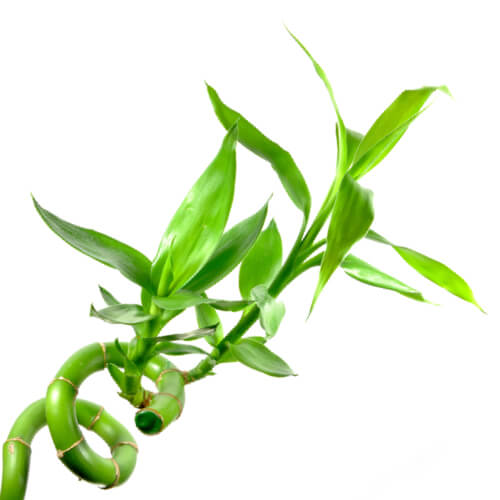 Description
Omnia Crystalline Eau de Parfum is a sensual, radiant scent that glows with the clarity of crystal. This irresistible contemporary fragrance unveils a women's gentle sensuality, femininity, beauty, and the inexpressible, irresistible lightness of her being.
You may also like
Omnia Crystalline EDP by Bvlgari Reviews
04/29/2017
Love this scent!
04/24/2017
Not my favorite but it does smell nice!
03/06/2017
Love this one! But it does seem a little short lived.
02/26/2017
I love these perfumes. I have given them as gifts , everyone always wants to know what I got this month, and what's in my purse. I love waiting for them, and testing them . I have never got one I don't like.thank you for this smile in a bottle🍀
02/23/2017
The fragrance is way too strong and old lady-like for me. It has a strong musk undertone, not for me..
02/06/2017
I love this scent. I feel the scent does not last long enough
02/04/2017
I love this scent!!
02/03/2017
I love this fragrance! I am a huge fan of BVLGARI. The scent has a sweet and exotic smell that sensual, not overpowering.
02/03/2017
I love it!!!!!
02/03/2017
scent stays with you all day
01/30/2017
Love this line of perfumes
01/20/2017
This is now my signature scent! Smells divine!
01/04/2017
Love this smell !!
01/03/2017
love this scent
01/03/2017
Not my girlfriends favorite she does not like this one at all for me. Thats just a personal preference for her though.
01/02/2017
Not one of my favorites
01/02/2017
I like the toilette in this fragrance much better.
01/02/2017
Smells so smooth
01/01/2017
I love this scent and I love wearing it in the winter, it smells very crisp.
01/01/2017
Love this....did not realize same one my sister wears
01/01/2017
Love this scent
01/01/2017
Love this scent!
01/01/2017
This kne is pretty much one of my favorites that I've been sent. I will be ordering the full size once my sample is up.
12/31/2016
Love the smell not sure if I would by the bottle yet
12/30/2016
Not my scent. To flowery
12/25/2016
Very strong but fades quickly.
12/06/2016
I love it!! Very light and pleasant....not overpowering! One of my favorites!!
12/05/2016
Received a few compliments! Its a pleasant scent. Very feminine if that makes sense.
12/05/2016
Stronger than I normally wear, but I liked it. Weekend, evenings definitely.
12/04/2016
Very fresh cleam, amazing scent
12/04/2016
The scent is light but very sophisticated. I can wear it night or day and not be overpowering. It totally changes my mood in a positive way. Very feminine!
12/03/2016
Very fresh and lasted a long a time but just a little too powdery for my personal taste
12/02/2016
I didn't really like the smell that much.
12/01/2016
This is a nice fragrance but a little too strong for me. It's a great winter scent just use sparingly :-)
11/29/2016
I didn't think I'd like anything that had Gardenia but I am a changed woman. This scent is a mature come and get me scent lol if that makes any sense. It is not too strong but soft and just right to me. I think it's a keeper. A dab behind your ears and when your man comes up from behind...that's all she wrote! Scent bird definitely has me stepping out side of my box!
11/29/2016
LOVE EVERYTHING ABOUT IT! ITS SWEET SOFT AND ELEGANT
11/21/2016
I love this scent!!!!
11/12/2016
I like this BVLGARI Omnia Crystalline EDP for a day scent. Initially, I wasn't a fan. Let's just say it grew on me. Try it!
11/11/2016
I absolutely love this perfume and I've had it before and wanted to order more but at the moment it's just not a good time so it was great to get it in this subscription and use on special occasions!!!
11/11/2016
This scent is light and refreshing. I would definitely buy the larger size!
11/08/2016
Love this one! Perfect for any day. Its light, and smells a little sweet, a little clean. I'll probably buy this one in a full size bottle. Can't wait for my next Scentbird delivery!
11/08/2016
Did not like this one, smelled too mature for my taste.
11/05/2016
Love this scent
11/05/2016
This smells AMAZING and last ALL DAY!
11/04/2016
I like the fragrance, but it's main scent isn't as soft and sweet as some of the other Bvlgari fragrances. It has a sharper scent that I would choose to wear in the summer for daytime use. Over all, I was pleased.
11/03/2016
delicious elegant scent! =)
11/03/2016
Loved it! Very light, but so noticeable when you walk past someone.
11/02/2016
A nice, clean scent. A little strong though.
11/02/2016
This is my scent and they don't sell it anywhere anymore! Makes me so sad so I was so happy to find this place! And now I can try different ones that I've always wanted to try since they won't be continuing it :( wah
11/02/2016
I fell in love with this one, it's one of my favorite!!
11/01/2016
This is an amazing scent!!! I absolutely love this perfume!!! I am purchasing the full size!!!
11/01/2016
This is my most favorite fragrance. i really need to bite the bullet and buy a full size. so in love
11/01/2016
Sadly I did not care for this one. I was taking a chance not knowing this perfume and that back fired on me
11/01/2016
I am in love with this scent! It's beautiful, soft, sweet, and sensual. Want the big bottle!!
10/29/2016
OMG One of the best scents I have ever received from scentbird . Im buying the big bottle of this ASAP. Very mature but still very sweet and sexxy . I love it !
10/29/2016
It's an OK smell, slightly old lady. Not something I would typically wear.
10/27/2016
I am so thrilled with this fragrance. This is my 3rd one and they just keep getting better and better. This is an adult scent that is for everyday, work, date night or party. I love the strong deep notes that mellow out within minutes. This blends in with my natural body chemistry and opens up into an ever better scent than I thought. It ends up being soft and sweet but still so elegant and super sexy. Love, love love.
10/25/2016
This scent is the essence of me. I couldn't be happier with it. Everywhere I go I get asked what I'm wearing. It's a mature, clean, sensuous scent. May sounds silly but it makes me feel empowered every time I wear it. Best month yet!
10/20/2016
This perfume smells amazing! Very clean and elegant!
10/08/2016
too floral for me
10/05/2016
Love this crisp and sophisticated scent
10/05/2016
Love it!! It has a very powdery scent which i love!
10/04/2016
I'm in love with this scent!
10/03/2016
I absolutely LOVE, LOVE, this scent by Bvlgari!!!
10/01/2016
Just received this in the mail today and ohhh my goodness!! It smells amazing!!
10/01/2016
I have worn many fragrances by bvlgari, and as usual they do not Disappoint!!
09/30/2016
More mature than I would like, but nice.
09/08/2016
love this scent when first applied... but!!! it fades really fast!
09/07/2016
I really love this scent, it's not too flowery and it's not too strong. The lily thing I don't like is the it doesn't last very long. This could have been my new favorite perfume, but it fades too quick!
09/03/2016
Nice fragrance for girls night!
09/02/2016
Very pleasant. Powdery, yes, but clean and comforting.
09/01/2016
A little too "old lady" perfumey but not bad
08/31/2016
Awful, I sprayed one spray (luckily on my work shirt after I had gotten home from work) and immediately hatted it. There's one month down the drain! It is SOO powder super old lady smelling. Yuck.
08/31/2016
The initial scent is divine; then after a bit it turned to a more powdery smell, then it faded pretty quickly.
08/30/2016
love it! thanks
08/30/2016
Not my favorite. Scent is def watered down.
08/29/2016
Really great scent. Definitely a keeper.
08/27/2016
Love the scent, but it doesn't last very long.
08/12/2016
smells like something my mother-in-law would wear and she's nearly 80
08/11/2016
Maybe its my skin type, but this perfume did not last at all on me. I'd spray it each morning before I got to work, and within an hour I couldn't smell anything..neither could anyone I asked if they smelled the fragrance. Its a Lovely scent, don't get me wrong..very soft, yet striking..but it did not last. I sprayed it five times one day at work Just to keep the scent on me. Again, it could just disagree with my skin. k~
08/04/2016
It was a little too strong of a scent for me
08/02/2016
I love my new scent it fits me vety soft for tge summer.
07/31/2016
SMELLS NICE WHEN GOING ON, BUT DOESNT LAST LIKE I WOULD WANT IT TO.
07/31/2016
This did not work well with my body chemistry. All I could smell all day was like a cigar type smell. It smells great in the bottle, but had me taking a shower and getting it off of me.
07/30/2016
This is a very good everyday perfume. Just smells sooo nice
07/30/2016
I love this fragrance. It smells amazing.
07/30/2016
Very good scent and also long lasting!!
07/29/2016
Did not like this one. Sorry... Seems fine for someone older.
07/25/2016
LOVED THIS SCENT! It was a huge success with the fellas so if you're looking for a scent that will compliment you well and make the guys look 3x....try this one!
07/21/2016
This is a fresh scent that is not too floral. I do not love it but would think about buying it.
07/20/2016
this scent is nice. probably wont buy full size.
07/07/2016
Elegant smelling. I like this but did not love it
07/07/2016
I love this scent soo much. I'm currently in the process of buying the full size bottle.
07/07/2016
I used my whole subscription perfume but not sure I would buy this normally. It does smell nice but I don't think it really lasted. At first when you spray it the smell is very strong so I never put it on my arms or it would be to strong for the first couple of hours.
07/05/2016
In my opinion this is a clean citrusy fragrance. I like it for warm weather. It is not an over-powering scent. Not on my fav list.
07/05/2016
didnt like it at first, but after second use I fall in love with this scent. clean and light but scent doesn't last long.
07/04/2016
not for me, didn't like it at all. I actually gave it away
07/03/2016
Wonderful, light, playful. Wore it to job interviews and was constantly complimented on how nice I smelled and that it wasn't overpowering.
07/01/2016
i love it! especially bc it stays on all day long.
07/01/2016
Soft Scent - Love It!
06/21/2016
Such a delicious light smelling scent perfect for the summer!
06/05/2016
Will buy this out in the wild. Love it!
06/03/2016
I loved the smell!!
06/03/2016
Love this scent!!!! Clean!!!!
06/03/2016
This perfume is perfect. It's feminine & classy lasts all day & you can tell that it is made from quality products ... everything I love in a scent. I will definitely be purchasing a bottle of this perfume for my collection.
06/02/2016
I was surprised by the mellowness of this fragrance . It's subtle yet sexy
05/31/2016
Very nice and lingering smell
05/31/2016
Love it! Will definitely look to purchase more after I've gone through a few other samples!
05/10/2016
My new favorite perfume! I have received so many compliments when wearing this perfume that I now am going to purchase a full size one.
05/06/2016
Great fragrance
05/03/2016
Did not like it.
04/17/2016
powdery strong makes me feel sick
04/08/2016
Scent was just okay. Not bad, but not great either. I reach for other scents over this one.
04/08/2016
Sweet, but maybe a little bit to powdery smelling for me. Excited for the next scent to come in the mail!
04/06/2016
It's a pleasant scent, but that's about it. Way too powdery for my taste. It sort of reminds me of something my grandmother used to wear. Wish I could give a better review, as this was my first scent to receive, but gotta be honest. :)
04/04/2016
So nice! Lasts for 5+ hours and smells incredible
04/04/2016
Light scent, which reminded me of a spring breeze in a garden. It doesn't have a lasting effect but I would get it again.
04/04/2016
Love this - A very fresh and sophisticated scent!
04/02/2016
This was a very pretty scent
03/31/2016
I ordered this because a co-worker was wearing it and I absolutely loved it. Unfortunately, it does not smell the same on me. Still nice, but am not in love with it as I was when I first smelled it.
03/31/2016
Fresh and long lasting
03/29/2016
beautiful scent, I used to wear this years ago. it is unique, ladylike and elegant. However there is zero staying power with this. I never had this issue before with this scent so I am not quite sure why this time around it is performing so poorly.
03/29/2016
Love the fresh scent of this perfume.
03/29/2016
I love it,and my friend love it too
03/29/2016
Loved this scent. Very clean but lasting.
03/29/2016
If you love Turquatic by MAC you'll love this. Smells just like it. I feel like the MAC perfume lasts a little longer.
03/29/2016
This scent is amazing. Strong at first, but definitely not overpowering. As it wears, it leaves a warm, lovely scent all day long. It strikes me as being pretty unique without being too unusual.
03/29/2016
Love it! It's kinda strong at first, but after a few minutes it mellows out to a sexy soft floral scent!
03/29/2016
It was only o.k.
03/13/2016
This perfume is the best smelling fragrance ever, I will be purchasing a bigger bottle.
03/08/2016
I like this but it does not last
03/08/2016
i loved it and was long lasting
03/06/2016
I really like it. It's soft and fresh. It is an everyday deal.
03/04/2016
I smelled nice but what I expected
03/02/2016
Smells amazing.
03/01/2016
i love this scent i just received it in the mail today it smells awesome im loving scentbird
02/29/2016
Absolutely love it. Very versitale. Very defined smell that isn't to strong, but just good enough.
02/21/2016
LOVE IT! Brought Sephora perfume kit and feel in love with this perfume. The scent bird sent me one and i have it to go as well!
02/18/2016
Love it! Very light and sensual.
02/05/2016
I love the way this smells. My only complaint is that it doesn't last very long on me.
02/04/2016
Got a sample of this when I bought makeup from Sephora. Fell in love with it. Love the notes light, airy. yet sensual and inviting.
02/02/2016
This scent was OK.. i would have like it to be a little stonger..
02/02/2016
Love this scent. It reminds me of Bulgari White Tea...lovely, lasting, prominent, floral, very feminine.
02/02/2016
Smells amazing!
02/02/2016
Very clean, long-lasting scent. I love it. Will definitely be purchasing full bottle.
02/02/2016
Very nice scent that is not over powering. A little bit floweral with a woodsy scent. It does not last all day but the purse compact that came with it is perfect. Really enjoyed my first Scentbird!
02/01/2016
love love love this! sophisticated, lasts long and definitely a memorable scent!
01/31/2016
girl idk what to say this stuff just makes me feel expensive $$$$
01/31/2016
love it so much
01/30/2016
Nice smell, but doesn't last.
01/26/2016
Did not work well on my skin. I had to immediately try to wash the scent off my wrist as it gave me a headache. My husband walked in 20 mins later and asked what I'm wearing cuz it's giving him a headache lol
01/21/2016
I love this scent, it's one of my favorites. It is powdery but delicate. It is a scent that is noticeable and would not be offensive to anyone, so a good office/daytime scent. It makes me feel fresh and energized.
01/20/2016
It reminds me of old lady. Like the perfume grandma wears or the floral scented whatever in her bathroom in an attempt to make it not smell like a bathroom.
01/19/2016
The prettiest smell ever. Definitely getting full size bottle.
01/16/2016
Older woman scent and does not last
01/08/2016
Classy for everyday life
01/06/2016
Reminds me of baby powder. A very subtle daytime scent.
01/06/2016
i like this sent but it kind of smells like baby powder.
01/05/2016
Very strong at first, then fades. Smells great though. Little bit floral and sweet. Classy and you can wear it when dressing up or down.
01/05/2016
Didnt like it at first after the 3rd use it grow on me. However the scent doesnt have lasting power.
01/04/2016
Awesome scent! Love it
01/02/2016
Love this romantic smell
01/01/2016
Love the smell
01/01/2016
Loved this scent. The only drawback was that it didn't last long enough. I will be purchasing.
01/01/2016
It is light, slightly sweet, and floral.
12/30/2015
OMG...I. LOVE. THIS!!! From the very first squirt, it was HEAVEN! I can't stop smelling myself. Lol Pathetic, but so serious. I don't like heavy scents, but I also don't like scents that seems watered down or like a child could wear. This is a "grown woman" scent that is fresh, clean, sexy, and light. But I shouldn't be surprised...Bvlgari is generally a sure shot. Even the undernotes on this are beautiful. It starts out pleasant, clean, and crisp (almost powdery) and settles to be slightly musky but fresh and endearing. Love, love, LOVE.
12/30/2015
It's really nice and fresh. I would describe it as a very clean scent. It's the kind of scent that lingers and causes a lot of compliments.
12/30/2015
Love this perfume
12/30/2015
definitely was not big on this smell
12/29/2015
It smells very romantic
12/22/2015
I love this and im not to big on floral scent but its subtle and clean smelling would highly recommend ..i like it as a everyday work scent or just out shopping or lunch date etc
12/19/2015
Maybe it has to grow on me. At first it smelled too strong than about an hour or two later i could barely smell anything.
12/08/2015
A very nice and elegant scent. Loved it.
12/07/2015
Hands down my favorite scent. It's sublet, light, refreshing and feminine. Love love love this. Will buy a full sized bottle!
12/06/2015
I get so many compliments on this perfume. I have worn it off and on for years and it was great to get acquainted with it before the year was done. Lovely, feminine scent that is light, but noticeable.
12/03/2015
LOVE LOVE LOVE this scent. Perfect for the season and very sensual.
12/01/2015
This is a very sexy smell! I absolutely love it and will be purchasing the large bottle
11/24/2015
On of my favorite lines, I love everything they do. My eye glasses are also Bvlgari!!!
11/24/2015
Love Bvlgari there fragrance line is one of my favorites. They have an amazing line of body products to go along with there perfumes.
11/16/2015
This is the first fragrance I have received and it's amazing! It smells rich and luxurious. Possibly my new favorite!
11/16/2015
This is the first fragrance I have received and it's amazing! It smells rich and luxurious. Possibly my new favorite!
11/11/2015
This is a classic scent suitable for any time of year.
11/04/2015
Such a sensual perfume. Reminds me of the original Omnia which was in a brown wood like surrounding. This is much lighter than the original, but so much closer than the others.
10/30/2015
Great for everyday
10/29/2015
Nice fragrance!
10/26/2015
Good scent but too strong for my preference. My daughter liked it though. You can never go wrong with Bvlgari perfumes. I tried almost all of them and there are few that I don't personally like to wear but still really good.
10/17/2015
This scent is too flowery for my taste. KReminds me of my great aunt which is not bad but just isn't my preference.
10/16/2015
I love this scent it's light and beautiful and it last all day .
10/05/2015
Lovvvvvve !!!!!!!!!
10/03/2015
This scent is amazingly nice. It's just light and fresh enough to be pleasing yet not overwhelming. Wearable day or night. Love it.
10/03/2015
This smells really good.....for maybe half an hour. Then it becomes a skin scent. Not FBW in my book, but if you need something totally nonoffensive it might work for you.
09/30/2015
Smells really good, don't know about the staying power just yet but i like the smell.
09/29/2015
This is a very light perfume that is great to wear during the daytime or at work. However, I agree with the others that it does not last.
09/22/2015
Love this scent. Very light, perfect if you don't like being surrounded by a cloud of fragrence. My husbands new favorite.
09/21/2015
Very nice, light scent. It's great for everyday but quite disappointed in the staying power. Only lasted a couple of hours at the most.
09/18/2015
Has no staying power.
09/06/2015
Very light smelly and wears off
09/06/2015
I adore this scent, and have since purchased a full size bottle. It's light enough to not be overpowering, and it can easily be worn during the day for work, or for a night out. I can apply it in the morning and still catch hints on my skin when I get home. Absolutely love this scent.
08/23/2015
At first, I enjoyed this scent. The longer I wore it, the more it reminded me of old woman perfume. It doesn't have the staying power I'd hoped for. This is why I love scentbird. It allows me to really test a scent before splurging on an entire bottle.
08/21/2015
Definitely a new favorite.
08/13/2015
Smells like baby powder, lasts less than 1 hour. Meh!
08/03/2015
Not my favorite. I thought it smelled like baby wipes. It was long wearing though...
05/19/2015
This fragrance is soft and feminine with a touch of sweetness. It's so sophisticated! It can be worn day and night. Easily one of my favorites!
04/27/2015
"I like it, but I don't find this lasts more than a couple of hours on my skin. That can be nice for every day wear, as I'm not remotely worried about it being a bit much for the office, and I am pretty sure that it's me more than the perfume, as many perfumes have had strange dry downs on my skin in the past. By the afternoon I can smell a touch of sandalwood and musk, but only if I have my wrist actually touching my nose. I'm hoping to like it better in warmer weather though, as the delicate floral does make me feel very pretty and feminine! I don't get any bamboo or tea notes, so I'm interested to try the EDT and see how that compares."
04/14/2015
"Love this scent! I wanted something that made me feel special every day and this does. I normally would save something this luxurious for special occasions, but it was too delicious. I need to wear this on a regular basis."
03/30/2015
"Love it. Got lots of compliments on it. It's a very nice smell that's not overpowering, but last for a good while. It's a must try. I'm sure going to buy it :)"
03/29/2015
I wore this scent for my husband's homecoming from his tours in Iraq. Every time I wear this scent I feel sexy and am transported back to the feeling of having my husband in my arms again after so long. This will always have a place in my collection.
04/03/2014
Light fragrance but lasts all day.