Bvlgari
Omnia Coral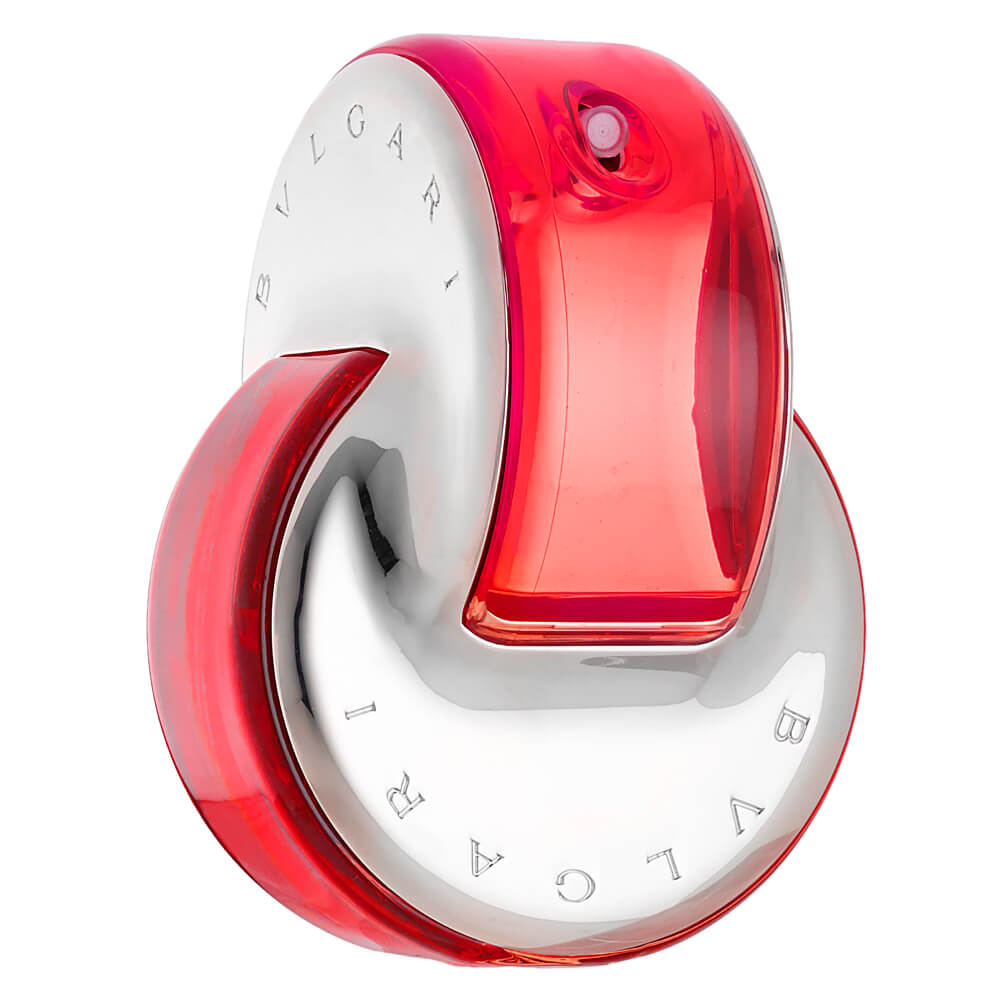 Get a 30-day supply of Omnia Coral
for
$
14.95
Notify me once this scent is available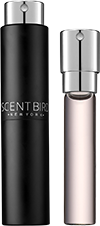 0.27 oz subscription

0.27 oz a la carte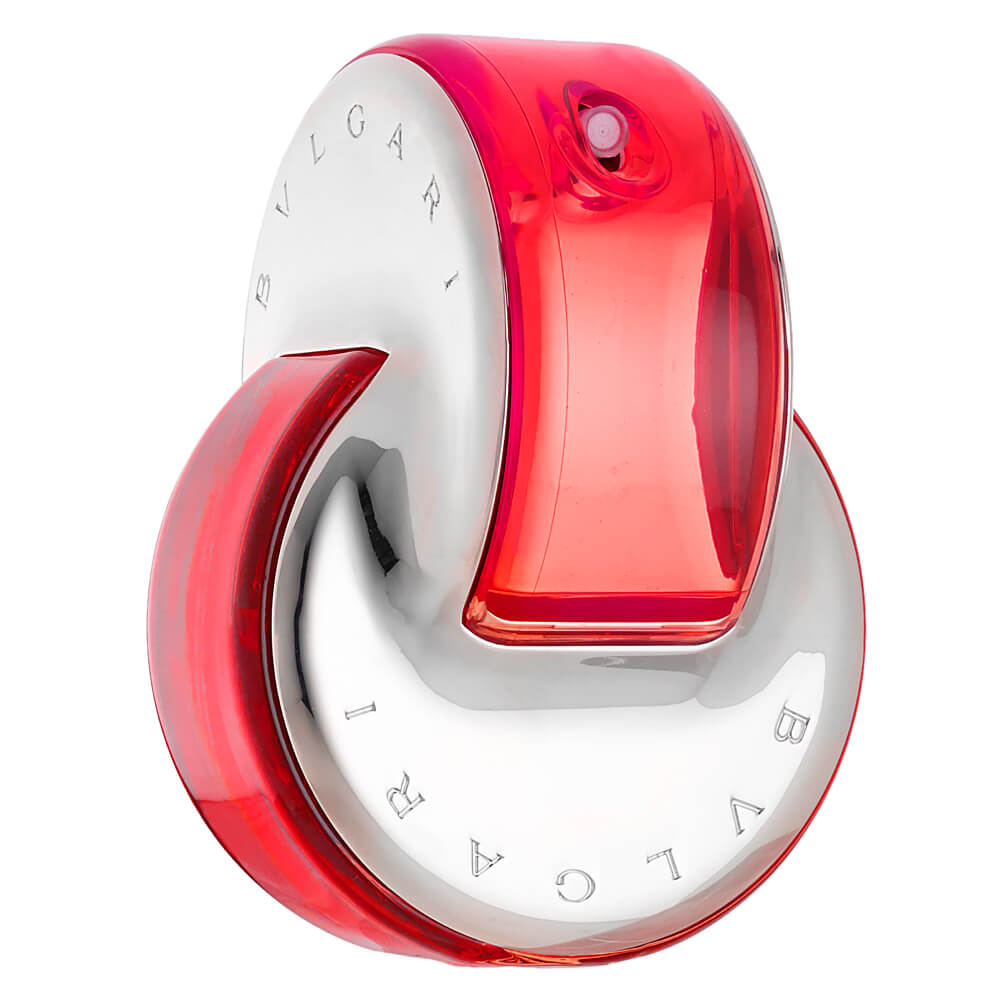 2.2 oz bottle
Share and earn free perfume
Notes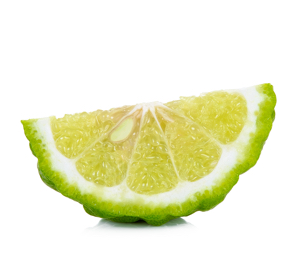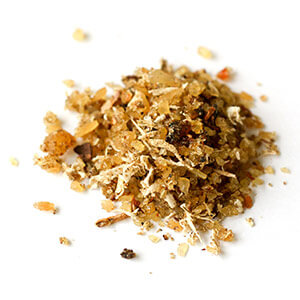 Description
Omnia Coral is a love poem to everything that is juicy and red: pomegranates, goji berries, and hibiscus. The fruits and flowers are rich but also light, thanks to the cooling, watery notes of lotus and tea. It's this playful delicacy that makes Omnia Coral such an easy, beautiful wear…anytime, anywhere.
You may also like
Omnia Coral description
p>Can a scent smell like the color red? Bvlgari's Omnia Coral smells like the brightest, juiciest red we've ever come across. Bvlgari seems to have gathered the reddest fruits and flowers in the world and blended them together in this mouth-watering scent.
First, the tartness of pomegranate hits the nose, flooding the palate with a fruitiness that dances on the line between sweet and sour. Goji berries add to the red berry feel of the topnotes, infusing the scent with the antioxidant-rich smell of ozone. The effect: a vitamin shot straight to the bloodstream.
Underneath the berries lies another red note of gently tropical hibiscus blossom. Hibiscus petals are deep red, rich in fruity tannins, and in many preparations, smell like tea. Fresh, dewy lotus further underlines the aqueous nature of the hibiscus tea accord.
Together, the lotus and the hibiscus give the heart of Omnia Coral a delicate, watery feel that is quite tea-like in flavor. The airy freshness of the musks in the drydown add to this impression: it is minimalist in a way that feels clean and soothing.
A clean, salty musk and cedar anchor the red berries and florals, giving them depth. There is something crystal-clear about the structure of this scent, with notes that could potentially come off as syrupy and cloying held aloft in a frosty, airy musk, their crispness perfectly preserved.
On the skin, Omnia Coral caresses like a soft, bright, translucent veil. Bvlgari got the balance between rich and light just right here – this is a fruity floral that is wearable in summer without making you feel like you're trapped in a woolly sweater in 100° heat.
We say that Omnia Coral is a joyfully, juicily red scent that lifts our mood like a shot of vitamin-rich sunshine. Light enough to wear anywhere, and yet rich and fruity enough to satisfy a sweet tooth, Omnia Coral is the kind of fragrance that always feels right.
Read more
Omnia Coral by Bvlgari Reviews
11/03/2017
I wasn't overly fond of this fragrance. I can't really put my finger on it but it has a very strong scent in it that I just really didn't like. Once it fades out some it isn't as bad but I just don't think I will be using it.
11/03/2017
I did not like this on me at all. It smelled good in the bottle though.
11/03/2017
Smells amazing! Scent doesn't last as long as I would like.
11/02/2017
This scent is amazing. The smell is so light and fresh. I received so many compliments.
11/01/2017
Very clean fragrance but not overbearing flirty yet classy . Not warm enough for me but definitely a "work agrance" noticeable but not distracting.not very unique however
10/25/2017
Ordered this fragrance and received Chocolate Greedy, cancelled subscription.
10/24/2017
I dont mind it but its not the one i asked for for this month. I asked for tom fords red velvet
10/24/2017
I love this fragrance. It's very sensual and classy.
10/15/2017
this is a my favorite. lasting sent. a must buy
10/01/2017
I did not enjoy this fragrance as much as I thought I would. I missed the fruity notes. It smelled very clean and soapy and powdery. Very light. It wasn't unpleasant, I just prefer heavier less floral/soapy scents
09/06/2017
Loved this scent, feminine and flirty.
09/05/2017
This fragrance is a classic beauty; noncommittal in the floral sense and noncommittal in the sweet sense. It's a perfect mix. When I wear Omnia Coral, I get many compliments and that speaks volumes. I will order this in a gift set. It is not overpowering at all, but stays with you. I'm so happy I got this one. It's a signature scent for me now.
09/05/2017
My previous review should have had five 💓 I loved it!
09/05/2017
The scent is but very noticeable. It can be worn day or night and the scent lingers with a lasting sweet smell. I feel very sexy wearing it. I would definitely buy it.
09/02/2017
One of my favorites. Love it!!
08/30/2017
I love it! It's fresh and sweet and smells 100% authentic. Absolutely recommend to anyone.
08/10/2017
Lovely elegant fragrance
08/04/2017
I loved this month's scent. It was sexy and I would buy for sure.
08/04/2017
It smells very good! My boyfriend said it is his favorite out of all the orders I have received. Not overpowering, but doesn't fade too quickly.
08/02/2017
Love this scent!! Long lasting!!
08/02/2017
Love it. A little bit lasts a long time.
08/02/2017
I received this a couple of days ago and I am just got out the shower and spritz a small amount it is nice and fresh. I love just about all the Bvlgari fragrances.
08/01/2017
Love this scent! My favorite right now. Clean but sexy! Will continue to buy!
07/19/2017
Love! Doesn't take much and lasts quite a while. I'm very picky with perfume because many give me a headache or make me nauseous. This one is great!! Light, yet lingering, and not overpowering.
07/08/2017
Love it. A little goes a long way and lasts all day. Will buy the full size
07/06/2017
Pretty good overall , smells really good initially but began to become cloying and too strong within an hour. I like a lighter fresher scent than this.
07/06/2017
I love Bvlgari and this scent is just as amazing as the others I have! Thank you Scentbird for making it possible to try new perfumes before buying the full size product!
07/04/2017
I love bvlgari scents... but this one must be muy favorite
07/04/2017
I absolutely love this perfume scent. It is one of my faves.
06/30/2017
Very soft light fragrance. Perfect for everyday wear. Received several complements from the ladies in the office.
06/24/2017
I love this. Very soft scent. My 2nd fav so far!
06/21/2017
I absolutely loved this! I loved it so much I put it in my que so I get it again. It was recommended to me because I like Versace and scent bird didn't let me down with this one. And the scent lasts all day long!
06/13/2017
This was my first purchase from Scentbird and it was a great first impression! It's a light, sweet, fruity smell. It smells kind of strong, but unfortunately it doesn't stay on as long as I expected. It became unnoticeable within about an hour (maybe it was just me). Omnia Coral is definitely not a scent that I would associate with being "old ladyish" or overpowering. I will probably end up buying the bottle. I ran out of the sample tube sooner than expected because I had to keep reapplying, but with the whole perfume bottle I'll be able to smell great all day without running out.
06/12/2017
It's great! Very light, clean and fresh. Great for beginners like myself who really have no idea what they're doing. <3 Every day, spring/summer, clean, fresh, long lasting, fruity and flowery without an overload of the senses.
06/10/2017
I love the scent. Its very light and can wear it anytime
06/05/2017
I like it it's nice light and fresh just for spring and summer
06/04/2017
Love this fragrance. Got lots of compliments on it. It is fruity but not sweet. It has this currant undertone to it. Fun fact, a friend asked me if I was wearing D&G light blue. It must smell similar on me. The scent feel like it fades, but don't worry, people can still smell it on you!
06/04/2017
I smelled this on a sample card in the mail and fell in love.
06/02/2017
This was my first scentbird fragrance and I am very pleased. It's not overwhelming, feminine, and fruity/flowery. My boyfriend also liked the scent, but seemed to like it even more when it had rested on my wrist. So that's a perk. Perfect for an everyday type of perfume.
06/01/2017
My prior review was to say fresh and clean.
06/01/2017
I really like this one, freak and clean smell. A lot of compliments from coworkers. Probably will order again.
05/31/2017
Over all pleased with the fragrance,though it does become somewhat unnoticeable after a short time, will be coming back to give this one another try maybe in the fall
05/31/2017
This has almost a powder finish. I did like it after about 30 minutes and it faded a little. The scent doesn't last very long so you need to reapply. This I consider a date night or a short trip fragrance. Wouldn't be my signature scent
05/30/2017
Toilet water. This perfume smells like late night club sweat. Like middle of the hot dance floor, clash of the perfumes scent. Like the perfume they have in the club restrooms. It just stank to me. It has a very strong musk and to me, that is the worst scent ever. I regret picking it. To top it off I can't get the sample out of the scentbird case to throw it out so I can wash the funky, musky scent out of the case. Who is to say this is even the perfume in the case. This was my first month of this and so far it's not off to a good start.
05/27/2017
Love this one! I get so many compliments on it!!!
05/27/2017
This is one of my favorite brands.. love my purse size.. no spills no leaking.. totally in love.. can't wait till next month.. I'm trying a new DG next month..
05/27/2017
I LOVE this scent. Such a sophisticated scent! I have gotten so many compliments and questions as to what I am wearing! I love the portability of the container and the pretty black felt pouch is a nice touch!
05/24/2017
Really liked this one, easily among my top daytime/work fragrances, especially in sunny times of year
05/22/2017
Tried this over the weekend. Nothing to dislike, but nothing memorable. Just a 'mall scent.'
05/19/2017
I actually did not like this scent at all.
05/16/2017
Not memorable, scent disappears in minutes. Notes are bright and fresh. Would not purchase this as I would expect a high end perfume to last a lot longer than this.
05/16/2017
Not a memorable scent at all. It somehow disappears within minutes. Not what I'm looking for in a high end perfume. The notes are bright and fresh, just a shame it doesn't last
05/11/2017
The fragrance was very subtle and pleasant. Did not last very long though. Nice day scent.
05/11/2017
It's not a bad scent but it's just not really for me.
05/05/2017
Very Clean scent, But strong. I like of a fruity smell.
05/04/2017
Really loved my perfume choice this month. It was very light and sweet and definitely a new favorite of mine.
05/04/2017
My boyfriend loves it, I do not. It's very lemony at the front, but mellows to a scent that's remindful of Light Blue from D&G, but with a little more citrus to it. If you like light, citrusy smells, you'll love this. I just prefer something stronger. Since it's an eau de toilette, it doesn't last and takes a few sprays to get through the day.
05/03/2017
It doesn't smell terrible. It is just not for me.
05/03/2017
Smells very nice and light but wears off after a couple hours
04/26/2017
I love this fragrance and I bought the full size. It's clean but sweet which is my favorite scent type but actually difficult to find. It lacks staying power but I like it so much, it's just a minor annoyance.
04/24/2017
Another BVLGARI love! It's floral & fruity and lingers perfectly, all day. When I wear this I feel very feminine and flirty, and I receive many compliments. I will be buying a full size of this.
04/24/2017
Another BVLGARI love! This one is floral & fruity, and lingers just perfectly, all day. I feel very feminine and flirty with this fragrance on, and I always receive compliments from my clients in the office. Will be buying this one!
03/08/2017
I love this scent. Very sweet and floral. A lot goes a long way so you don't need more than one spray or two sprays.
03/06/2017
This smells amazing. This is only my first day wearing it but I think it's going to be a favorite.
03/06/2017
Love love love it smell is so perfect.
03/05/2017
I really liked it! It wasn't over powering!
03/04/2017
A bit strong but lasts all day.
03/02/2017
It was just ok for me. I liked the teal/blue omnia much better
03/02/2017
I don't like the way it smells in the air, but it smells awesome with a little wear. And performance wise, it lasts. Very pleased with this scent.
03/02/2017
Normally I don't like floral perfumes but this one is both floral and fruity and I love it. I received a sample else where and when I saw it on here, I had to get it.
03/01/2017
My Favorite by far!
02/07/2017
Don't like this smell at all. Very flowery.
02/04/2017
love this scent
02/04/2017
This perfume is amazing ,sophisticated scent. I get a lot of compliments when I wear it!
02/03/2017
This is good but not my favorite by far
01/31/2017
Absolutely love it!
01/20/2017
I am loving the Omnia collection! Crystalline is still my favorite so far ❤
01/10/2017
This purfume has a very pleasant smell to me. It smells very clean.
01/06/2017
I LOVE this scent. It's light and fruity and just makes me feel good.
01/05/2017
no crazy about the fragrance.
01/03/2017
It's an ok scent, very light and musky.
01/03/2017
Love this scent!!
12/31/2016
I like it...I liked it more when I sprayed it on in the store tho
12/31/2016
I love it. It's one if my favs!!
12/31/2016
I never received my December cologne, how do I take care of this??
12/31/2016
LOVE LOVE LOVE!!!!!!
12/30/2016
Love this scent, one of the best since my first choice.
12/19/2016
I love this perfume! I have gotten so many compliments!
12/02/2016
smells so classy and beautiful..def my fave from the brand!
12/01/2016
Awesome scent!
11/14/2016
I love this. It's light but long lasting. I keep coming back to it!
11/05/2016
I love t! And I get compliments on it!
11/04/2016
my favorite perfume!!!
11/03/2016
I actually am very pleased with this scent. A bit different from my usual taste in fragrances, but in a good way. It's a fresh scent that lasts!
11/03/2016
Fruity and light, I love it.
11/02/2016
I really liked the smell. I received many compliments.
11/01/2016
Love this! A little sweet, kinda strong, but levels out very nicely and at the end of the day still getting compliments!
10/14/2016
Este perfume es recomendable por chicas adolecentes yo lo probé y me facino esbonito su olor es increíble la jente que paso les encanta y preguntan como se llama
10/07/2016
Very heavy..sweet smell. I received lots of compliments.
10/05/2016
It smelled very fruity and fresh.Not too sweet.
10/04/2016
its very similar to Marc Jacobs "Daisy Eau So Fresh"
10/04/2016
Vacation scent. Light. Hint of fruity. Splash of exotic. Perfect little summer mixture.
10/03/2016
Love this scent! Light, fresh & long lasting.
10/03/2016
loooveee this perfume! its been a favorite of mine for years! i get so much compliments on it and the smell last's all day and lingers just a bit when you walk away without being overwhelming.
10/03/2016
Yikes, wow. This was NOT what I was expecting. After one spray I got hit with such an overbearing flowery baby powder scent that I actually had to go wash it off. Even now twenty minutes later I can still smell it. It's nothing like what was described.
10/02/2016
I love this perfume its fitting for any occasion
09/29/2016
Too strong of a scent for me
09/29/2016
OMG!! I think I'm in love with myself after wearing this scent. D&G Light Blue used to be my scent of choice, but now I've found a new love...so refreshing!!
09/24/2016
I really like this perfume. It's a clean scent that can be worn anytime, although I've noticed that when it's exceptionally hot out it smells a bit too sweet for me.
09/21/2016
If you like a soft, clean smell then this is for you. I really like that you don't have to much much on and it goes a long way.
09/19/2016
My 3 star rating is only because this isn't my type of scent, so please keep in mind there is nothing "bad" or off-putting about the scent for those who like this type. It is a perfectly lovely fruity floral for those who enjoy them. It has some complex layers, it smells fresh and youthful, it has a fairly strong sillage and dries down to a medium. As I did not like the scent, I can't speak to wearing power on how long it will last before needing to touch up. This is a scent I think slightly older women will enjoy more, later 20s/early 30s and up, it is very strong. I don't really categorize it as a super youthful light fruity floral, so wouldn't advise if you're younger and not a perfume fanatic who doesn't mind a strong scent. I would say it's definitely a more "sexy" scent or date night scent over an everyday or work appropriate scent.
09/08/2016
I find this scent to be very different than I expected. I am not sure how to describe it other than a sweet flowery scent. Not a big fan of this one.
09/08/2016
I love this perfume! Smells awesome! I just wish it would last longer
09/04/2016
This fragrance is crisp, fresh and his the most beautiful scent! For sure my favorite Bulgari fragrance and I highly recommend you try it.
09/02/2016
I have been looking for a Bvlgari Omnia perfume to love, because I want the bottle on my vanity. This might be the one! I wasn't hopeful because the notes listed for it made me suspect it was going to be another fruity floral, and I'm not a big fan of those. I expected something that smelled similar to Happy or Juicy. But this perfume doesn't smell that way at all, at least not on me. It's soft and well-balanced. The fruit notes are there, but are not overwhelming and not tart. They are sweet and subtle. Overall, I really like this perfume. I could see it becoming one of my signature scents.
09/01/2016
I LOVE this scent! It's clean and not too heavy, and feels like a scent I can wear to work or to dinner.
08/31/2016
Never received it
08/29/2016
I wouldnt know I still havent recieved it and noone will respond to my messages
08/29/2016
I did not receive this the Bvlgari Omnia Coral as my fragrance this month I recieved the Armani Code Pour Fem. That I will say is a great scent.. I rate is 4 stars.
08/29/2016
it smelled somewhat like it but weaker more alcohol smelling. if next one is the same I will def. cancel
08/25/2016
Omnia Coral is definitely a favorite! It's so crisp, fresh and subtle ... you'll love it!
08/23/2016
Smelled good. I smell spicy or pepper..
08/19/2016
Love, love, love this scent
08/18/2016
I absolutely LOVE this scent! Just wish it lasted longer on me! However, I do get compliments every time I wear it! Perfect for summer and not too overwhelming. Light, fresh and crisp.
08/17/2016
light, fresh, sweet smell. great for everyday but doesn't last very long.
08/11/2016
So glad I tried this! Its made its way into my top TWO favorites!
08/04/2016
Love this scent!
08/02/2016
One of my favorite fragrances! By far one of the best! It reminds me of Marc Jacobs Daisy.
07/31/2016
Loved this scent! It has by far been one of my favorites so far...thinking about getting the full size one
07/31/2016
Good, citrus smelling agree it's a good summer scent
07/29/2016
I like the scent it's not overpowering
07/04/2016
love this perfume designer for some reason this scent does not stay with me all day
07/02/2016
This perfume is absolutely fabulous!!! It smells pretty close to Bvlgari Omnia....I was expecting more of a difference. However, I still love it.
07/01/2016
Loved this perfume, didn't feel like it stayed with me all day though.
06/04/2016
love the scent
06/04/2016
Really love this scent, it's not too overpowering and great for wearing in the office, nice and subtle. Just wish it had a bit of a longer staying power.
06/03/2016
Absolutely loved this scent. Light not overpowering heavy. Beautiful
06/02/2016
One of my favorites! I get so many compliments. Not too sweet and not too floral.
05/27/2016
I do like this one, but I find that I don't grab for it as often as I do my other scents. I will use it all up for sure, just may take some time.
05/19/2016
Sweet scent, very fruity and cute. Less for office and more for a weekend outing or brunch.
05/08/2016
I like this scent. I got several compliments when I wore this scent!
05/05/2016
This was my first scent received and it smells wonderful, my post office was a little late to deliver but it was worth the wait for it ! Love this!
05/01/2016
Wonderful blend of fruity and musty and fresh!
04/30/2016
Smells wonderful!
04/23/2016
This is at the top of my list of favorites!!!!!!!!!!!!!!!!!!!!!!!!
04/20/2016
This by far is my favorite!!!
04/07/2016
It's a stronger fragrance than what I like
04/04/2016
Omg! This smells so good!! I will definitely be purchasing a bottle!
04/02/2016
Nice scent but I don't love it as much as other Bvlgari scents. Sweet but not overly sweet.
03/24/2016
I LOVE this smell! It lasts all day and just smells so clean. This is a scent I would purchase in the future.
03/11/2016
I really enjoyed this scent; but a little goes a long way! I thought the scent worked well with my body chemistry but it made me somewhat self-conscious when worn to work or to small gatherings, overpowering and long lasting scent.
03/03/2016
Great perfume!
03/01/2016
smells great love it
02/21/2016
I have liked all the Bvlgari scents, this one is really good!
02/08/2016
Too strong and musky on me. I prefer fresher/lighter scents.
02/07/2016
Love it - not at overpowering as the other BVLGARI scents, that can sometimes be too musky. This is the perfect combo.
02/04/2016
Smells great, wears nicely. Something I would order again :-)
02/02/2016
wasn't sure i was going to like this one but I LOVE IT! its as described, not over powering at all, and goes with my "flavor" profile if that makes any sense.
02/02/2016
Love this perfume! Not too sweet with an edge of herbs! Fresh!
01/31/2016
Getting a full size for sure.
01/30/2016
My favorite scent so far! Floral fruity sweet goodness that smells exquisite. Like a high end fabric softener. If you like the smell of the original Gain fabric softener, you'll love this.
01/06/2016
loved it! scent lasts long and it smells wonderful
01/05/2016
This was my FAVORITE of my first 3 trials of Scentbird! Which is a tall order because I loved all of the scents I received. This has a strong smell originally but fades into a nice but consistent and pretty scent. It is floral, but toned down, not like I'm wearing potpourri lol. I actually re-added it to my queu!
12/31/2015
Love this planning on trying the other fragrances
12/31/2015
This scent is okay I do like the other Bvlgari scents more.
12/31/2015
Not my favorite.
12/30/2015
So this is definitely a unique scent. When you first spritz it, it's a tad strong, and a little (I don't know if I like it). But after it lays for a couple moments, it's actually quite nice.
12/22/2015
Little sweet but great scent
12/06/2015
I LOVED this scent. It smelled beautiful! Slightly sweet, but not too sweet it would give a headache and refreshingly floral! I just kept smelling my wrists all day! Highly reccomend!
12/05/2015
It's perfect! It's warm smelling but not like an old lady scent.
11/24/2015
I'm partial to BVLGARI but this soft scent with fruity undertones is wonderful. Scents holds up all day.
11/24/2015
Starts strong but stays long and ends up very pretty. I ended up really liking it's light fruity smell.
11/20/2015
It smells great a little strong to start with for me but once I air out a little I love it
11/19/2015
It smells amazing! A little bit too warm for me but still a great smell!
11/18/2015
I love love love this !! it last forever and i can smell it on myself at the end of the day. it can be a little strong for the first 15mins after you use it but it will slowly fade away and still leave a soft scent on you.
11/17/2015
Very fresh. Not overpowering but strong enough for a fall scent. Like this one quite a bit.
11/17/2015
Not for me. It went on kinda heavy musky and then turned into a sickly sweet scent.
11/16/2015
Light fruity scent but doesn't last long wish it did
11/16/2015
Smells good it's kinda fruity
11/16/2015
Smells good kinda fruity
11/05/2015
I love this scent! Just wish I'd lingered longer.
10/30/2015
I love this scent!!!!!!
10/26/2015
One of my favorites. It's somehow warm and fresh at the same time. Putting it on makes it feel like it'll be a good day.
10/15/2015
My new favorite scent
10/06/2015
Fruity and amazing!
09/30/2015
It smells pretty nice. To me, it seems like a very light scent. You could wear it anywhere for any occasion. I only spritz twice because i don't usually spritz more than two when it's perfume. For people who don't usually were perfume a lot, this could be a good choice. I'm still searching for the scent that really fits me.
09/30/2015
Love love love it...
09/29/2015
I really enjoyed it, I only wish it would have been longer-lasting
09/29/2015
This perfume smells amazing! from the second I sprayed it I knew I was in love. This just may be my new signature scent. It smells clean and floral and just lovely. I don't think I will ever get sick of this scent.
09/29/2015
I've gotten so many compliments on this that I'm gonna buy a full bottle! I would have never tried this if not for sent bird
09/26/2015
If you don't like strangers approaching you to admire your scent, stay away from this. I love love love this perfume! It is my signature scent.
09/24/2015
Not so much fruity to me as floral. Very nice and lasted long. Fades to sweetness.
09/01/2015
Love this fragrance. It is nice for work or going out. The scent is sophisticated but light as well. This scent can carry you from spring to early fall.
08/03/2015
Love this scent. It's sensual without being musky. A fruity/fresh/romantic scent!
07/23/2015
I am a lover of the Bvlgari Omnia collections but this scent just didn't meet my expectations. The scent didn't last all day.
06/04/2015
I really like this scent. It's light but lasted all day on me. Great scent for work. Not over powering. I have received many compliments on it!
04/29/2015
I received multiple compliments from people about this perfume. It's perfect for work and is very feminine.