Bvlgari
Omnia Amethyste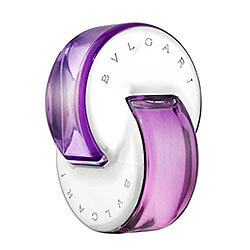 Get a 30-day supply of Omnia Amethyste
for
$
14.95
Notify me once this scent is available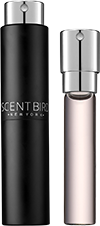 0.27 oz subscription

0.27 oz a la carte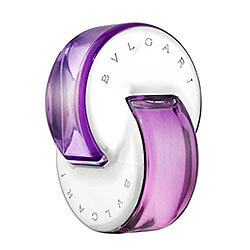 2.2 oz bottle
Share and earn free perfume
Notes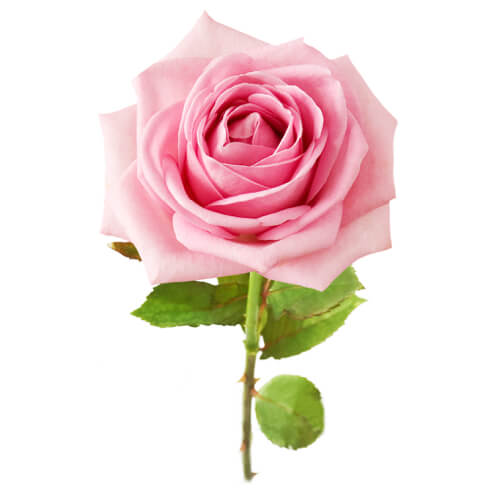 Description
<p> Omnia Amethyste is a cloudy, dreamy fragrance that is perfect for wiling away the hours in romantic daydreams. Soft, dewy violets, lilacs, and almondy heliotrope give the scent an air of innocent sweetness, while iris, rose and grapefruit lend a bright, invigorating suede finish.</p>
You may also like
Omnia Amethyste description
Bvlgari's Omnia Amethyste comes in a violet-blue bottle, and never was there a color so perfectly matched to its central notes than this. Oh, this is g…g…Gorgeous with a capital G! Soft woodland violets and heliotrope whipped up into a whirl of marshmallowy musk that feels exactly like a warm, fluffy towel taken straight from the dryer and wrapped around you when you step out of a bath.
People sometimes talk about soft and clean as if they were bad words. They're not. In a world as tough and confrontational as this one, we need a pillow of feathery musks and pretty purple florals to sink back into.
Part of what makes Bvlgari Omnia Amethyste so squishy soft and comfy is the heliotrope note. Heliotrope is a small purple flower that some call the "cherry pie" flower because they are soft, powdery, and have a prominent almond or cherry pit aroma. Famously, midwives love this scent as it also recalls the comforting smell of a baby freshly bathed in Johnson's & Johnson's baby wash.
Heliotrope can sometimes evoke tender, wistful feelings in the wearer. But any trace of melancholy is swept away as the airy heliotrope meets the candied cheerfulness of the violets and the tart, sunny sting of the grapefruit note. It is a fluffy, almondy scent, yes, but also wonderfully fresh and bright. No shadows here at all.
Although they're not listed, we can also smell other purple flowers, wet spring flowers like lilacs and hydrangea. Wearing this scent feels like walking under the boughs of trees and bushes that are bursting into bloom in the first warm weather of the year. Bliss.
The iris and rose accents are subtle here, playing second fiddle to the purple, sweet florals. But you'll notice that they add a certain je-ne-sais-quoi, especially the pale, rooty iris, which infuses the scent with a nobility suggestive of powdered suede gloves and Florentine purses. The Turkish rose seems to play sides: it deepens the velvety purpleness of the violet and heliotrope, but also imbues the grapefruit with a rosy flush.
Bvlgari Omnia Amethyste is soft and therefore impossible to overspray. It wears as a fine mist of tiny, wet purple flowers, almonds, and fresh green notes, all floating around the wearer in a cloudy haze that pleases but never ever intrudes. Classy, unique, tender, but wild…we're in love.
Read more
Omnia Amethyste by Bvlgari Reviews
11/11/2017
I love this fragrance. This is one of my favorites!
11/11/2017
This perfume is so amazing it is professional yet sexy
11/08/2017
It smells wonderful and I can't wait to use it on my next date!
11/03/2017
The Bvlgari scents have not let me down!!!
11/02/2017
I used this perfume way back in the day and was so excited to try it out for a month again to see if I still like it. YUP. Still wonderful and sexy!
11/01/2017
This is one of my favorite scent.. I recommend it 1000x
11/01/2017
My 2nd favorite since joining 6 months ago.
10/13/2017
It smells good, but not my favorite. It's a little strong for me. It's very strong when you spray it then as day goes by it gets better
10/09/2017
BVLGARI is by far one of my favorites!! It has a crisp and clean smell to. you can wear this year round and it last most of the day!!
09/12/2017
Very pleasant smell of Roses. Definitely in my top 10!
09/06/2017
i looovveee it! nice and fresh scent! got a lot of compliments wearing it.
09/05/2017
It's nice but not my favorite. I was hoping the heliotrope would come through more, but that scent is barely there. The rose comes through more than I would like.
09/05/2017
I can only say: I love the scent
09/05/2017
Love at first smell!!
09/05/2017
I like the scent and it gives a nice hue that I showered and smell like a girl, but it does have somewhat of a grandma presence. It is not soft, its pretty pungent.
08/16/2017
I don't know what it is about this fragrance but it smells a lot to me like licorice
08/10/2017
At first spray, it came off strong. When it faded it and mixed with my body scent, I fell in love! Lots of compliments from this one!
08/02/2017
I really loved this sent. It is sweet but not too sweet. It is sophisticated and sexy. I love the Amber notes, but I also love that it's not too simple. I would wear this for any night out or special event.
08/01/2017
At first spray, I was not impressed at all. After an hour I was happy. This scent actually made me happy once it blended with my own body chemistry.
07/20/2017
Nice suttle scent
07/20/2017
Nice suttle scent
07/17/2017
I am not a huge fan of this fragrance. Something about it smelled like licorice to me.
07/13/2017
I absolutely loved this perfume ! It is so soft, but has a bit of a spicy scent to it. It's a very rich smelling scent. I had endless compliments when wearing this scent :)
07/04/2017
Way way to strong
07/01/2017
The smell was to strong
06/30/2017
Delicious scent!
06/15/2017
My Favorite!!!! LOVE IT!!! smells so fresh and so clean clean!! Inviting! ahhhhhhhhh!!!!!!!!!
06/10/2017
I fell in love with this perfume the moment I smelled it. It's such a perfect scent for me!
06/09/2017
Nice and fresh and nice warm weather fragrance. It's not overwhelming or loud it's subtle and soft. I got compliments. I would buy a bottle of this.
06/07/2017
I would say for me it's not my favorite.
06/05/2017
Not a fan at all, I think it smells like a perfume my grandmother use to wear.
06/05/2017
Love it, wonderful smell.
06/04/2017
This one kind of strikes me as classic mall perfume at first, but it fades into something really pretty and light. Very girly and clean.
06/04/2017
It smells good but too light for me and didn't last long at all.
05/30/2017
NICE SOFT SCENT
05/28/2017
I absolutely love this scent. My husband compliments me every time I wear it. Very pretty and romantic scent.
05/19/2017
I loved this perfume!! Very fresh and clean smell but not too strong.
05/19/2017
It's not my favorite. It reminds me of a perfume an older woman would wear
05/19/2017
I was asked several times "what scent are you wearing, it smells good". I love the perfume.
05/16/2017
I really like this Sweet, Crisp and Clean Fragrance! It lingers long after you've put it on and that's a plus for me.
05/15/2017
I love how clean & fresh this smells! Amazing.
05/08/2017
This is in the top three of my all time favs. This is the scent that started my perfume obsession. Very flirty and light. I get tons of compliments everytime I wear it
05/06/2017
Dislike! Smells like baby powder. Threw this one in the garbage 😫
05/05/2017
This has a very nice fresh and clean smell. Not to heavy just light enough to wear all day.
05/05/2017
This has a very nice fresh and clean smell. Not to heavy.
05/03/2017
Not a fan of this event, it reminds me of an elderly woman. Ironically the only comments came from much older women, I wouldn't order this, I will most likely give it away.
05/03/2017
Beautiful, clean scent. I've been very happy to smell myself all day wearing this.
05/03/2017
Absolutely Love this Fragrance! I bought it a few years back & got many compliments.. Definitely in my top 5 Favorite Fragrances.
05/03/2017
not my type of smell
05/02/2017
This is the most elegant, exquisite scent I've ever smelled in a perfume. I would go as far to say it's my favorite. BUT... When I spray on my skin, and it dries, and after the good scent wears off, it leaves that old lady funk smell. When I spray it on my clothes, the funk smell isn't really noticeable. I guess my body chemistry doesn't work with the after note. Anyone know what I'm talking about? Is that musk?
05/01/2017
LOVE IT! SMELLS SOFT AND CLEAN
04/30/2017
Smells good but a little to strong for me
04/30/2017
Not as fond of this as I wanted to be. Too musky for my taste...
04/29/2017
Not as sweet as i would like, strong but a little musky for my tastes.
03/12/2017
I m in LOVE with this perfume and it seems to last all day!!
03/06/2017
Love this perfume
02/25/2017
OMG this scent is amazing I couldn't stop smelling myself. I will definitely be getting a full size❤️
02/04/2017
Very light and feminine I have received many compliments wearing it, after a few hours I couldn't smell it on me, but after 11 hours at work , hugging my husband he could still smell it and said I smelled great! Its a wonderful everyday perfume !
02/04/2017
Nope! But my sister likes it. I think it smell like an old lady.
02/03/2017
never received
02/02/2017
This scent is really soft and I like it a lot, but I'd wear this one in the spring or summer.
01/31/2017
Very light and pretty!
01/31/2017
i didn't receive the perfume i order.
01/31/2017
My second favorite this far!
01/29/2017
Love this scent... very light and sweet
01/24/2017
Beautiful Romantic Floral that is so feminine. It's like a creamy powdery Iris and Bulgarian Roses. It isn't over powering and you can actually spray heavy without worry. The dry down is so clean and fresh. Look for instant acknowledgment and compliments with this beauty! I love this!
01/24/2017
This is not a scent I really like for perfume. It reminds me of bathroom spray....very flowery and powdery. (And, I like floral scented perfumes...but, this is just not one that appeals to me.)
01/06/2017
A little goes a long way. If you put more than a couple sprays it is very powdery smelling. Otherwise it has a nice lilac scent to it.
01/05/2017
A Beautiful, nice, fresh scent! But scent doesn't wear very long.😞 I'd say average about 3 hours.
01/01/2017
I love this scent.
12/31/2016
One of my favorite scents!!! It's amazing and when I wear it, it feels like it was created just for ME!!! XOXOXO
12/31/2016
LOVE IT!!! It's my new fav...it reminds me of Flower Bomb!
12/31/2016
This scent is delicious
12/31/2016
I love it. Doesn't smell like anything else I have. I would buy this.
12/30/2016
I love this sent so much, I've been looking for a sent and I think I've found it
12/29/2016
like it very soft
12/20/2016
Love this fragrance. I get so many compliments when I wear it
12/08/2016
Not so good for me a little too overpowering
12/07/2016
Completely love this perfume!!
12/05/2016
Love it smells great
12/03/2016
Did not receive the perfume I sign up for.
12/01/2016
I love love love the way this one smells!
11/21/2016
Love love love this scent. Clean n fresh. Scent doesn't last long but if u spray over a little unscented body oil the scent will last longer.
11/05/2016
Smells really nice but I feel like the scent doesn't last at all.
11/04/2016
This was really close to purple orchid from eternity that was discontinued. I been looking for a light wonderful scent like this. I really love this perfume.
11/03/2016
it is wonderful. Amazing smell
11/03/2016
Scent was too strong and not in a good way.
11/03/2016
I love it I love it I love it its long lasting for all day wear and you dont have to put a lot on .
10/19/2016
Overpowerful. One spray one one west was enough to choke up 7 people in my vehicle. No one enjoyed it. It's strong, soapy smelling and quite harsh in tones. After reading the other reviews I had to check the label to make sure I was sent the right perfume, there is no way I would use this up quickly. The next day and my shirt still wreaks from the one spray on the sleeve. I'm glad this was only one small bottle.
10/05/2016
It smell so good
10/04/2016
Another great scent by Bvlgari. Love it!
10/01/2016
Love this scent. Get lots of compliments from everyone.
10/01/2016
Smelled soapy...but will use until gone...
09/29/2016
Like the smell it was a little powdery smell at first spray i rated it a 3 because smell just dont last long 30 min to hour
09/28/2016
I love this one! It's light and flowery, and I love the smell of Lilacs!
09/18/2016
It's the best, and you think it doesn't last long because you can't smell it but I have put it on and 12 hours later someone has always asked me what I was wearing that it smells incredible!!!!!
09/11/2016
Was a disappointment because it did not last long. Will see how the next one is.
09/10/2016
Not what I expected .. Doesn't last long..
09/06/2016
This was a very classy scent. I love the light floral notes. Not too strong and has an elegant feel to it.
09/02/2016
I love this scent..very light but still very sexy!
09/02/2016
Very Floral scent. My grandma loved it! Smells good, but not for me. :(
09/02/2016
I never received any scents yet. Neither July or August have come. Is something wrong?
09/02/2016
Powdery and sweet florals, very intoxicating.
09/01/2016
Love this scent! Very fresh and light.
09/01/2016
This scent reminds me of D&G light blue. A wearable scent for day and night.
09/01/2016
I love this scent
08/31/2016
Not what I expected..
08/31/2016
Love love love it
08/30/2016
I personally did not like this perfume for me.. The scent did not smell bad but however it was overpowering for me. I think this perfume is better suited for a older women, my husband agreed. I gave this perfume to my mom and she loves it , also it actually smells great on her.
08/30/2016
Sweet and powdery. Not what I was expecting, but very nice
08/29/2016
SMELLS AMAZING
08/26/2016
I like this. It's very soft and subtle and flowery. Good for work and maybe a day date, like lunch.
08/03/2016
This scent is definitely a great one. I highly reccomend it!
08/01/2016
I love this mixture of floral fresh scents. It is a nice every day scent for the office. Not an overpowering smell.
07/30/2016
I'm in love with this scent 😍😍😍
07/25/2016
this is a soft, clean and sensual scent for everyday use. I love it!
06/24/2016
This is my favorite perfume to date. This smells great on me!. I will be purchasing a full size bottle.
06/07/2016
Subtle flowery scent. If you like soft scents this is for you.
06/06/2016
This perfume is amazing and clean love it
06/05/2016
Love it. Got tons of compliments when wearing it .....excited for my next smell 🤗🤗😗😗😍😍
06/04/2016
Nice smell, boyfriend is not a huge fan. But not bad.
06/03/2016
Definitely a nice fragrance for summer
06/01/2016
This may be my new favorite scent! I get so many compliments and it smells light and feminine.
05/11/2016
I love this scent. It is very sexy...
05/07/2016
I love this scent, light sweet
05/05/2016
Love this scent. Very light, powdery, musky hint of fruit.
05/05/2016
This is a nice, subtle everyday scent.
05/04/2016
Love this smell! So fresh and clean.
05/02/2016
I absolutely love this sweet but light floral scent
04/30/2016
It smells fresh, however, the scent does not last very long. I wouldn't purchase this.
04/28/2016
One of my favorite scents. Not to strong just right! Just doesn't last long, but I don't care, I will just reapply. Perfect everyday scent.
03/08/2016
It's a nice scent, just not for me. It doesn't last very long on me either.
03/08/2016
I love it !!!!
02/29/2016
A little on the "old lady" side for me... It did last a long time, which is great if this scent works with your chemistry. Unfortunately for me, it didn't.
02/22/2016
Its a nice light day to day scent. Doesn't stay on long, maybe because its a toilette rather than a perfume.
02/18/2016
I'm really disappointed in this scent. I smelled this at the store and really liked it' but when this was delivered it stunk and smelled very old ladyish.
02/05/2016
Lovely fresh scent, very light and feminine. Does fade quickly, so you need to reapply throughout the day.
02/02/2016
I love this scent. Its sweet and soft with just enough spice to make it stand out.
02/02/2016
I absolutely love this fragrance.
02/02/2016
I'm really enjoying this scent. It reminds me a lot of Prada Candy.
02/01/2016
So clean and light...Love this smell!!!
01/10/2016
I absolutely love this perfume. Just on a whim decided to get it and I am so glad I did!! I have gotten many compliments when wearing it!!
12/30/2015
I love it!!! This perfume smell mature, not fruity and it last longer. You don't have to spay all over your body just behind your ears and your wrists and you'll be fine. You don't to smell like you took a dip in perfume.
12/21/2015
I love this perfumé so much!!!! All time favorite!!! I get so much compliment!!
12/05/2015
Smells great but doesn't last
12/03/2015
Ansolutley love this softer scent
11/24/2015
This is a new one for me. Omnia Amethyste smells so good! Numerous people asked me today what i had on. This sent lasted longer than other perfumes than i have used in the past. This one is definitely on my list of my favorites.
11/19/2015
One of my favorite scents by far... I save this for special outtings.
11/16/2015
Somewhat light and delicate on me, my husband loves it.
10/29/2015
It's ok.. Pretty strong. A better scent for evenings or special events. Thought I'd be able to wear this everyday
10/03/2015
Love it and so does others
10/02/2015
I LOVE this perfume!
08/31/2015
scent is alright. doesnt seem to last long and cant smell it much after i spray it on me. not bad but not my fave fragrance.
08/29/2015
Love the smell but it doesn't last
08/04/2015
Decent for an everyday wear...not my fav scent
08/03/2015
Didn't like the scent.
02/24/2015
"It's a very strong smell. It is very flowery, but it does smell good. Just a little goes a long way."