Bvlgari
Mon Jasmin Noir L'Eau Exquise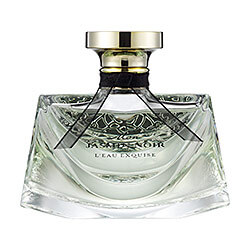 Get a 30-day supply of Mon Jasmin Noir L'Eau Exquise
for
$
14.95
Notify me once this scent is available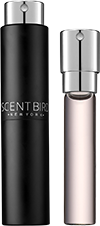 0.27 oz subscription

0.27 oz a la carte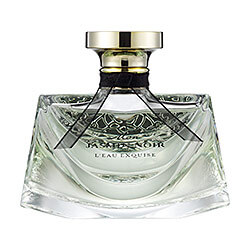 2.5 oz bottle
Share and earn free perfume
Notes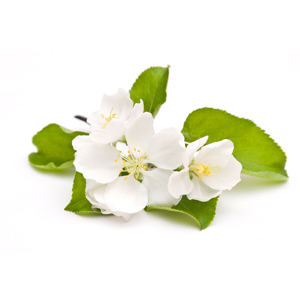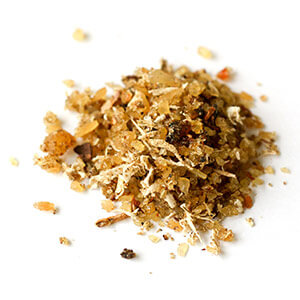 Description
An exquisite melody for a bright Eau de Jasmin. Born of the delicate jasmine flower, together with the exuberant water of fountains and the sublime beauty of a woman. Inspired by the enchantment of the splendid Italian-style gardens of the renaissance, specifically by a fragrant walk through the shade of the Boboli Gardens—where a floral breeze exhales the freshness and sparkle of the fountains.
You may also like
Mon Jasmin Noir L'Eau Exquise description
Bvlgari Mon Jasmin Noir L'Eau Exquise is the crisp, fresh sister to the original Mon Jasmin Noir. This version removes the fluffy nougat notes and the creamy jasmine of the original, and freshens up the structure from head to toe with sparkling green tea, grapefruit, and pomelo. The result? A perfume so clean and effervescent that it will make you want to bathe in it, especially on hot days.
It is difficult to find perfumes that balance the ability to keep you as cool as a cucumber while also exuding that quality that says to you, hmm, now this perfume is interesting. But Mon Jasmin Noir L'Eau Exquise manages both.
Undeniably, the brisk green tea and sour citruses have a cooling function. One spritz of this on a sweaty day will have you singing hallelujahs to the zestiness of the almighty pomelo, the mouth-puckering tartness of grapefruit, and the almost minty tannins of green tea. Freshness at last!
But there is also something so graceful and elegant about the way Mon Jasmin Noir L'Eau Exquise is made. Perhaps it is because all the heady creaminess and indole have been stripped out of the jasmine, rendering it green and crisp - papery petals that float prettily in the bowls of green tea being served.
Or maybe it is because the powdery almond notes add a cloudy sweetness to the scent that reminds us of Italian almond cookies dusted with confectioner's sugar. The almondy notes are subtle, sitting right underneath the green tea, crisp jasmine, and zing citrus notes, but never overwhelming the scent or the wearer. The almond dust adds a certain voluptuousness to the body of the scent.
Towards the base, the green tea and citrus drop gracefully out of the picture, leaving behind a clean, fluffy white musk fragrant with crystalline jasmine petals. Imagine a warm, clean terry bathrobe in a posh spa or the soft fragrance on your hands after washing with jasmine soap, and that's what it smells like.
To be worn anywhere by anyone who loves fresh, crisp jasmine scents or clean floral musks, but it would be remiss of us not to mention that Bvlgari Mon Jasmin Noir L'Eau Exquise does particularly well in the heat, especially under a crisp white shirt or linen dress.
Mon Jasmin Noir L'Eau Exquise is, as the name suggest, exquisite - a crisp jasmine tea scent that whispers elegance and good breeding at every turn.
Read more
Mon Jasmin Noir L'Eau Exquise by Bvlgari Reviews
11/27/2017
This is such a beautiful fragrance. It's the b
11/25/2017
Really pretty scent with plenty of jasmine.
11/20/2017
This is my favorite perfume. Its light and fresh. I think it smells of jasmine and tea, however I had a BF tell me he thought I smelled like grapefruit, which he loves and I hate!
11/17/2017
I am all for trying new perfumes, but did not like the heavy "old lady" floral smell this one gives off. Just not for me.
11/12/2017
Love this so much the scent is light and refreshing
11/04/2017
I personally cannot say the name, but it never fails whenever I wear this perfume I get so many compliments from both men and women. upon spraying on myself I in my head thought tidied not smell good on me but when it matures it smells clean. I will buy this in full size.
10/29/2017
I'm never let down by any fragrance!
10/28/2017
this is one of the fragrances on scentbird where the description is highly accurate! it's a very clean floral, and not overwhelmingly, heavy jasmine like the other noir version. if you're a fan of what is described here, you won't be disappointed. i find it to be a perfect nighttime scent but of course everyone has preferences to day/night fragrance. only downside is it doesn't linger on the skin as much as i'd like, but it definitely lingers in clothing according to my husband lol
10/09/2017
It smells really nice. It's a beautiful fragrance but it doesn't last. After a couple of hours its completely gone.
10/05/2017
This perfume smells great and it stays on all day
09/23/2017
I did like the scent however it was too light. After an hour or two of where, the scent would be gone. It's a very delicate smell with a hint of Jasmine.
09/22/2017
I loved this one!
09/15/2017
I'm enjoying this scent. It is perfect for work. It is not too overpowering, but has a soft yet dominant smell. I'm glad to add it to my collection.
09/07/2017
This fragrance is the perfect balance between a musky and a sweet scent. It's light enough that you can where it every day, but dark enough that it doesn't wear off quickly like most light scents do.
09/05/2017
This was my first scentbird shipment. I liked it as it is a subtle scent that isn't overpowering, but I didn't really smell the citrus notes. On me, it smells a little more musky with a floral tone to it. Overall I liked it, but not something I would go buy on my own.
09/05/2017
i loved this one! not too strong and a beautiful smell
09/05/2017
This scent has prominent citrus scent, I don't really get anything but citrus. It's not a bad scent, but not really my choice of scents.
09/05/2017
Really subtle tones of vanilla, light musk and jasmine make this an alluring and unique scent.
09/01/2017
Can't really smell the jasmin like I would expect from the name and description, it more musky than I would have hoped.
08/30/2017
I loved this it was nice and light and perfect Summer scent. I would buy this.
08/26/2017
Love this on me.
08/21/2017
Light and citrusy. Great for work.
08/21/2017
it's my new favorite!!
08/07/2017
Light, aquatic, fresh, hint of floral. Subtle floral, nothing overpowering. Definitely an every day scent -- almost reminds me of fresh linens or a garden of mild smelling flowers like gardenias. I'm not in love, but I do like it. It's nice.
08/05/2017
Love the scent but didn't last gone after a couple of hours!
08/03/2017
I absolutely love this scent I am a huge fan of Bvlgari any way and this one is at the top of my favorite things
08/01/2017
I absolutely love this perfume! I'm one that's never been big on wearing any perfume but decided to try something different, try scentbird. Then the first one I get was this one. I was immediately hooked! I cannot wait to try my new ones each month now!
07/31/2017
Absolutely love it! It's fresh, floral but not overwhelming and earthy with a touch of musk to just make you feel sexy and ready for the day. It sprays kind of heavy but the scent subsides a bit and lasts a fairly good couple of hours. Just love it!
07/29/2017
This was a little too strong for me. Kind of earthy.
07/19/2017
I absolutely loved it! It was strong but, I love a strong perfume. It was perfect for a date night or just going to target.
07/18/2017
It isn't HORRIBLE, but it isn't something that I would use everyday. It is really heavy to me and just missed the mark. I wish that it was a little lighter and had more of a fresh hint to it.
07/14/2017
This was terrible. My grandmother wouldn't even wear this.
07/11/2017
This is very floral, and strong. The jasmine stands out, a little too musky and over whelming for my liking.
07/03/2017
This was strong for me.
07/01/2017
Fresh citrusy floral smell. I love it ! I was a bit hesitant at first because its a recommended scent for spring. I wore it the whole month of June and was happy with it. get lots of compliments. :)
06/30/2017
Looooves this scent. Long lasting and sexy
06/30/2017
Right on time, I'm super happy I joined Scentbird, no regrets!
06/29/2017
Doesn't last on me. I spray it on and by the time I get to the front of the house I can't smell it anymore
06/29/2017
It was a nice scent and when you first put it on it was great, but after an hour it was gone.
06/23/2017
Its a nice clean sent but didn't last.
06/20/2017
ABSOLUTLY Love😍 It's light and fresh and clean but slightly sophisticated and floral highly recommend if u like perfumes that aren't too loud
06/16/2017
When I first sprayed it on, I wasn't sure if it was too 'loud' for my personality...but once the scent subsided, it became lighter and I wanted to spray more on! So, with that said...I have fallen in love with it. I am a sucker for fragrances, so I respect the different potency levels the scents have to offer. I just became a member a month ago and I want to buy this perfume but I also feel as though I should wait, simply because this perfume might be a 'little crush' that I may soon get over? :)
06/15/2017
Light clean fragrance and I have enjoyed it thus far. This was my first bottle and the only thing that disappointed me was that the tube holder for the perfume was cardboard and not the nice contained I expected to receive.
06/11/2017
I don't really like this perfume when I first spray it. My allergies react to it but then when it settles in for some reason I'm ok and it smells a lot better
06/11/2017
Very nice, light, clean and crisp. Jasmin and citrus reply take the front stage with this one. If you like clean, light, and crisp scents I would def order this. Its very similar to the Versace versence. Which is one of my most favorite frangances ever.
06/11/2017
Very nice clean scent. It's like jasmine on a clean breeze. Not very fruity.
06/10/2017
This scent was amazing! It was long lasting and a nice classy yet fruity scent.
06/10/2017
Love this one.
06/10/2017
This is one of my top favorites.
06/10/2017
It's a little too strong at first😝 Mellows out nicely, but not worth the first 30 minutes.
06/10/2017
I like this scent a lot, it's light and fresh, great for summer.
06/09/2017
Loved this perfume!!
06/09/2017
Scent last long... I love the smell & customers seem to love this one
06/07/2017
I personally loved the smell! I am very sensitive to smells and will get a migrain from over powering smells. This perfume is wonderful! It lasts all day, my clothes still smelt good when I was washing them. Definitely would suggest this perfume!
06/06/2017
Nice but did not last long
06/02/2017
The scent was good but it didn't last long,
06/02/2017
I really feel the fragrance does not last long at all after application I feel it is gone after around an hour of my day as if it was never applied. The scent itself, is just blahhh, not sexy enough for my liking, doesn't stand out from the rest/weak
06/02/2017
I loved it. Not to strong last all day a fresh scent , wore it to the racetrack would buy this any time.
06/01/2017
I m a fan of BVLGARI so i did loved my sample!!i do strongly recommend it
06/01/2017
The Perfume smells good but unfortunately its not for me. If you like a warm floral perfume then this is for you.
06/01/2017
The description of this scent was spot on. Love how it is both floral and a little woodsie. My only complaint would be that it doesn't last very long after application. Perhaps that's just me, as I like really strong perfume.
06/01/2017
I liked the fragrance and I have purchased other fragrances in the past (loved them all). I do have to agree with some of the other "reviewers" -- the scent does not seem to last very long. :(
05/31/2017
This is such a lovely warm/earthy floral scent. But it's balanced well with the lighter citrus notes that keeps this perfume from being heavy or cloying (far from it). This is one of my new favorite scents!
05/31/2017
I loved the smell - it is a pleasant almost cologne smell that is soft and subtle.
05/31/2017
I really enjoyed this fragrance. Its light a sweet but i did have to spray it on a few times, no more than twice a day.
05/31/2017
Its a good smell but not for me...
05/31/2017
Not for me but a nice scent
05/28/2017
Beautiful sultry scent os jasmine, wished the staying power was longer. But overall loved this fragrance!!
05/27/2017
Very light and fresh. Perfect for the beginning of summer.
05/26/2017
Very sophisticated scent. Didn't like the way it mixed with my own skin scent.
05/26/2017
OLD LADY ASF gave it away
05/24/2017
It smells fresh I love it.
05/23/2017
This is my first time with scent bird. After this perfume I can not WAIT for the rest. Oh my goodness this perfume smells amazing. Definitely adding it to my just buy larger bottle list lol. Must have if you love citrus scents.
05/22/2017
I tried looking for something summery and this sent popped up and to me personally the scent had nothing to do with summer and kind of made me feel nauseated... don't get me wrong it was a nice smell just not for me
05/20/2017
Such a beautiful scent! Very feminine. Im gonna wear it more to see how long it lasts thru the day. May buy a big bottle. This Scentbird thing is gonna make broke lol
05/19/2017
If you're into heavy grandma perfumes- this is for you, me not so much so I gave it to my coworker who likes those scents.
05/17/2017
Love it so much that I am buying the big bottle! Light, sweet and girly!
05/12/2017
nothing to do with me, it´s too strong and smells to me like an strong cleaning product. Does give me headaches
05/11/2017
It had a pleasant scent, seemed really strong when I first applied it, but after about 2 hours I could barely smell it at all.
05/11/2017
The scent of this perfume is awesome!!! I am definitely going to buy the bottle.
05/05/2017
a bit on the old lady side, wouldn't reorder
05/04/2017
not my favorite.. very musky
05/03/2017
This was made for me... Has everything I LOVE in a scent.
05/03/2017
A little too much of a citrus hint for me but seems like a good spring scent.
05/01/2017
It smells amazing! Not too floral or musky. Probably in my top 10 now.
05/01/2017
Not my favorite - VERY lemony but has a slight bug spray scent. Would not purchase again.
04/30/2017
The best perfume ever. Smelled fruity and lasted a long time.
04/29/2017
I love this scent! Perfect for the office!
04/26/2017
I absolutely adore this scent. It's very light, fresh and clean smelling. It lasts quite a long time and in a way that isn't overbearing. I'd have to say it's my runner up favorite to Ralph Lauren's, Blue.
04/25/2017
I love this scent! It smells so good. It is light and refreshing. Not too strong. I will definately wear this one a lot!
04/24/2017
My favorite so far! Bright and floral, I will enjoy wearing this summer.
03/07/2017
Love this scent for spring! It's a beautiful, feminine scent!
03/06/2017
Adding this one to my favorites.... It is everything
03/05/2017
This is one of my favorites.. a very fresh crisp feminine scent. It doesn't overpower your senses like a heavy scent. Perfect for the woman who loves to love herself ❤😍
03/05/2017
smells quite nice!
03/04/2017
Absolutely love this scent. It's light and fresh! If you like heavy dark scents this is not for you! This scent makes you feel clean and fresh. Much love ❤️
02/16/2017
Mon jasmin noir L'Eau Exquise Is extremely strong when you first put it on. The floral scent is great just takes time to relax. My boyfriend loves the scent. Overall it is a great scent just not exactly for my everyday wear.
02/06/2017
Very floral... not a big fan...
02/03/2017
This is a really great smell that lasts all day!
02/01/2017
I love love love the scent. Will definitely buy the bigger bottle
01/31/2017
Love it!!! Beautiful scent!!!
12/31/2016
I love this fragrance!!!! It's so sophisticated and lovely! 😍😍😍
12/06/2016
Has a strong alcohol smell at first, but sets nicely...not too warm, even though its a citrus scent.
11/30/2016
Amazing scent! Every note level is perfect!
11/30/2016
I love the scent, but it just does not last long
11/05/2016
A fragrant floral, not a heavy fragrance. Right there in the middle with not too heavy, not too light!
11/04/2016
Love love love!!! Fresh and clean scent with a dash of femininity
11/03/2016
I absolutely love this scent. I get complements on it from everyone.
11/03/2016
This isn't my favorite Bvlgari scent but it still smells nice.
11/02/2016
I didn't like it
11/02/2016
Ok, I would not wear as an every day. Just every now and then.
11/01/2016
Haven't used it because the smell is not appealing to me
10/28/2016
Not my favorite. Unfortunately this perfume does not work well with my body chemistry and tends to turn a little too powdery for my taste
10/25/2016
So sweet and fresh. Its not listed on the notes but I actually smell some lychee. But then maybe its just my body chemistry. Anybody who loves fruity sweet smell, this one us for you
10/24/2016
I enjoy most Bvlgari perfumes but the Jasmine was very overwhelming with this scent. I wore it a couple of times and now really have no interest in it.
10/18/2016
I love the smell of jasmine but for some reason I don't love this. There is something almost boring about it. It's a pleasant scent but it's not very striking.
10/18/2016
I receive so many compliments every time I wear this perfume. I'm in love. This one is a must to have.. !
10/18/2016
LOVE THIS!! It is the first perfume I have received where I didn't need to try it out a couple times before liking it. I recently stayed in a hotel in Jamaica that had a lobby with a similar scent pumping through. I am so in love with this exotic perfume!!!
10/04/2016
Love it! Love it!!!!
10/04/2016
I love this scent and will be purchasing a large bottle
10/04/2016
Love this and last all day while working
10/03/2016
Nice and light. Hope it last all day
10/01/2016
I find that most people seem to comment when I wear any Bvlgari perfume. This one was no different. However, the more I wore it the less I liked it. So I'm still in the hunt for 'The One'!!
10/01/2016
Jasmine is one of my favorite scents, and this perfume smells amazing! It's not overpowering, but still strong enough.
10/01/2016
Great sophisticated scent!
10/01/2016
Love this scent! Very feminine with floral top notes...then dries down to a very rich, warm scent. Could be worn any season. I would definitely buy this one!!
09/29/2016
I absolutely hate this scent on me!
09/24/2016
Amazing! That is all.
09/23/2016
Love this scent fresh and classic
09/10/2016
Love this scent. It was just what I was looking for. I can understand why this scent in categorized as spring and everyday. The light floral component is the first part I smell. But, as you sit with it and it warms to your body the musk and tea are light and obvious. Once you find that part of the scent you realize this scent is so much more. For some reason, a fire and toasting marshmallows pops into mind. Haha!
09/01/2016
I received my first scent (this one) yesterday. Its incredibly soft and feminine, yet sexy in an understated way. i'm in love with this!
08/31/2016
I'm getting so many compliments it's crazy...I've introduced my co-workers and friends to Scentirds. This sent matched my chemistry perfectly. One gentleman said...What's that sent you have on you smell wonderful.
08/31/2016
I like this scent. It's sophisticated and clean smelling. It's also fairly light fragrance, not overly girly, kind of citrusy. I might wear it to a brunch or layer it with another fragrance.
08/30/2016
This smells exactly as described: sharp grapefruit, delicate jasmine and a little bit of sugared tea. It feels perfect in this sweltering southern Summer heat. It's VERY light, having almost no sillage after drying. So, while you're not going to leave a compliment-inspiring (or sneeze-inducing) trail behind you, it's almost like having a beautiful secret only shared with those you allow close enough to kiss you.
08/05/2016
Get tons of compliments. It's a little light for my tastes but it's a good, every day perfume.
08/04/2016
I've gotten a lot of compliments on this one. It's fresh and pretty, but something about the last notes in the fragrance is too powdery for me.
07/31/2016
This scent is sweet and lovely.
07/31/2016
This fragrance is heaven! A lil dab will do ya. I'm in love with this one.
07/30/2016
Very nice fragrance! I wear it to work, but only one or two sprays as this seems strong to me.
07/05/2016
I like it. Smells soapy and clean, and lasts longer than most of my other perfumes (but that might just be because it is a new scent that I'm not accustomed to yet). I wish it smelled more citrusy, but instead it reminded me a lot of Dolce by Dolce&Gabbana. All in all it is nice but definitely not a new favorite.
07/02/2016
Mon Jasmin Noir L'Eau Exquise is a strong smell.. but once it is on and had some time to air out the smell is very nice
07/01/2016
Great summer scent 💯
06/26/2016
Perfect Scent !
06/21/2016
I like this scent. So far. Let's see how long it lasts & how much it may change on me. I'm still always looking for a great jasmine scent.
06/12/2016
Fresh and citrus. Summer evening scent
06/07/2016
Beautiful light but sweet scent!
06/05/2016
This is my summer scent for sure. Make me smile every time I smell it!!
06/03/2016
"This scent is amazing"
06/02/2016
I reviewed this fragrance a week ago, and said I liked it, but the scent does not last... Well, it turns out that other people can smell it long after I can't, but only when I first walk into a room. I was told it was sweet and strong, but not in a bad overpowering way. So it seems like the scent lasts all day, but everyone acclimates to it within a few minutes and can't smell it anymore.
06/02/2016
Lovely scent but doesn't last long.
05/30/2016
Pretty light scent
05/24/2016
This is my second Bvlgari fragrance from Scentbird, and while both smell nice, they do not last. This one starts off with a short blast of pomelo, and then as that fades, it leaves a slight warm sweetness that you can only smell if you put your nose directly over where you sprayed. Sometimes weather makes a difference, but so far, I can't even tell I'm wearing perfume after a few hours. I'm disappointed, because it does smell really nice, and I wish it lasted and/or had a little more projection.
05/16/2016
I thought I would love this perfume and it was okay. But it didn't smell like I expected and didn't last for more than a few hours.
05/06/2016
I Love this perfume. I wear it all the time.
04/29/2016
Gorgeous, clean and light! It's a lovely day time scent that lasts about 5-6 hours after one application, and is neither too strong and overpowering, nor powdery and vague. Very feminine and nice.
04/06/2016
Loveeeeee will definitely be purchasing the bottle
04/04/2016
Beautiful scent.
04/03/2016
too light...can barely smell and doesn't last long
03/30/2016
Just ok not my favorite.
03/29/2016
Super sexy fragrance.
03/29/2016
It's a ok fragrance it's staying power could be better. I would not purchase.
03/29/2016
This perfume is one of my absolute all time favorites. It's not overwhelming but stromg enough to have staying power.
03/29/2016
The smell initially isn't very pleasant... but once it sort of mellows out, it's a little bit better. I don't love it, but it's not horrible. There is just something about it that sort of puts me off.
03/29/2016
Love it! Fresh smell
03/27/2016
It was nice. I initially picked it because it has notes that interest me. It is very feminine and unique but does not last very long. I get more floral than a citrus smell.
03/16/2016
When I sprayed this fragrance on me I instantly smelled a floral and citrus scent. I thought maybe it needed to sit on my skin longer before I made a review. Well I didn't like it much due to the floral notes being a bit overpowering. I decided that this is not for me.
03/16/2016
I love the fragrance and the packaging. I would big a larger bottle now!!
03/05/2016
I absolutely LOVE this fragrance! Clean yet feminine but not too strong. So so good! Would consider purchasing the full size that is for sure!
03/04/2016
Interesting, complex but not too heavy scent. Does not have a lot of staying power though.
02/29/2016
Great clean scent
02/29/2016
I love the scent of and can't wait to try other perfumes!
02/29/2016
It's a lovely scent but didn't last very long.
02/27/2016
Nice and light. Perfect for work.
02/25/2016
Smells nice, need a few more days to see how well it lasts and changes throughout the day.
02/17/2016
Reminds me of grandma. Not for me.
02/14/2016
A little too strong.
02/06/2016
Absolutely my favorite so far! A little spritz goes a long way, strong but not overpowering.
02/03/2016
I really like the smell of this choice of perfume. I really like the smell of this perfume.
02/03/2016
if you like floral scents you will love this, fresh , soft lingering notes after a few hours
02/02/2016
I absolutely loved this scent, it has such a light fresh scent that I feel is perfect for fall.
02/02/2016
Love it! Deep and sexy
02/02/2016
It definitely packs a punch. An evening perfume for sure but I love the longevity of the scent!
01/07/2016
Nice floral fragrance. Not too overpowering but not quite as sultry as I prefer in a perfume.
01/04/2016
i thought Mon Jasmin Noir Leau Exquise smelled beautiful' 'but the scent did not last that long on me. I enjoyed the moments after spritzing myself with it but I think I want a scent we all can smell all day long or at least for a few extra hours after.... Overall I am really enjoying my Scentbird experiences.
12/30/2015
Nice floral scent but I prefer Mon Jasmin Noir much more.
12/29/2015
Totally love the smell
12/06/2015
Too flowery for me!
12/04/2015
Great scent, love the florals!!
12/01/2015
This perfume is actually really nice. For me, when I first sprayed it on, it didn't seem that strong. So far, I have been wearing this for 9 hours, and I can still smell it! I'm not sure I would use this for a night out, but for being in the office, it's perfect.
11/05/2015
Nice everyday floral scent. good for an office, church, ect. NOT a date perfume, unless your going for very low key.
10/31/2015
This is such a pretty floral scent! It does wear off throughout the day, I'd say after about six hours wear, you need to respritz just to touch it up, but honestly, it is a gorgeous fragrance. A light but elegant perfume that I'm kind of in love with.
10/27/2015
Smell is nice.. but doesn't last long :(
10/09/2015
This was the first scent bird scent that I had gotten. I think it is ok. I was actually looking for the other Mon Jasmine Noir perfume and I think I got this one confused with that one. It does have a citrusy smell so it your in to that kind of perfume definitely try this one.
10/07/2015
Very old lady like.
10/05/2015
Fun and fruity! Light and full of citrus. Would be a great summer perfume.
10/05/2015
Didn't live up to expectations. Not much Jasmine, but a very light airy perfume.
10/02/2015
Smells like flowers and musk. It's sultry and a little sexy.... I love it.
09/22/2015
I absolutely loved this scent, it has such a light fresh scent that I feel is perfect for fall. My only issue is that it didn't last on me but for a couple of hours.
09/06/2015
Not my favorite. Very strong
08/31/2015
Loved it!!!!!!
08/31/2015
Such a light and feminine scent!
08/29/2015
Nice light scent...perfect for the warm weather.
08/29/2015
I love the scent. Clean and fresh. I love Bvlgari Scents.
08/29/2015
I absolutely love it. The first time I tried it, I couldn't stop smelling my wrist. It's a sweet and fresh scent that is just irresistible. I'm definitely adding the full size in my collection.
08/29/2015
I didn't really like this at first, but after using it a few times it grew on me. I don't smell the floral side so much, but it's a nice clean fresh scent.
08/29/2015
Not my favorite
03/04/2015
"I originally did not like this, however after spraying it on in a local Ulta, I walked around and found myself smelling my wrist. I ended up going back and buying it. It has a sweet smell at first, followed by what seems to me as a very fresh clean smell."