Bvlgari
Mon Jasmin Noir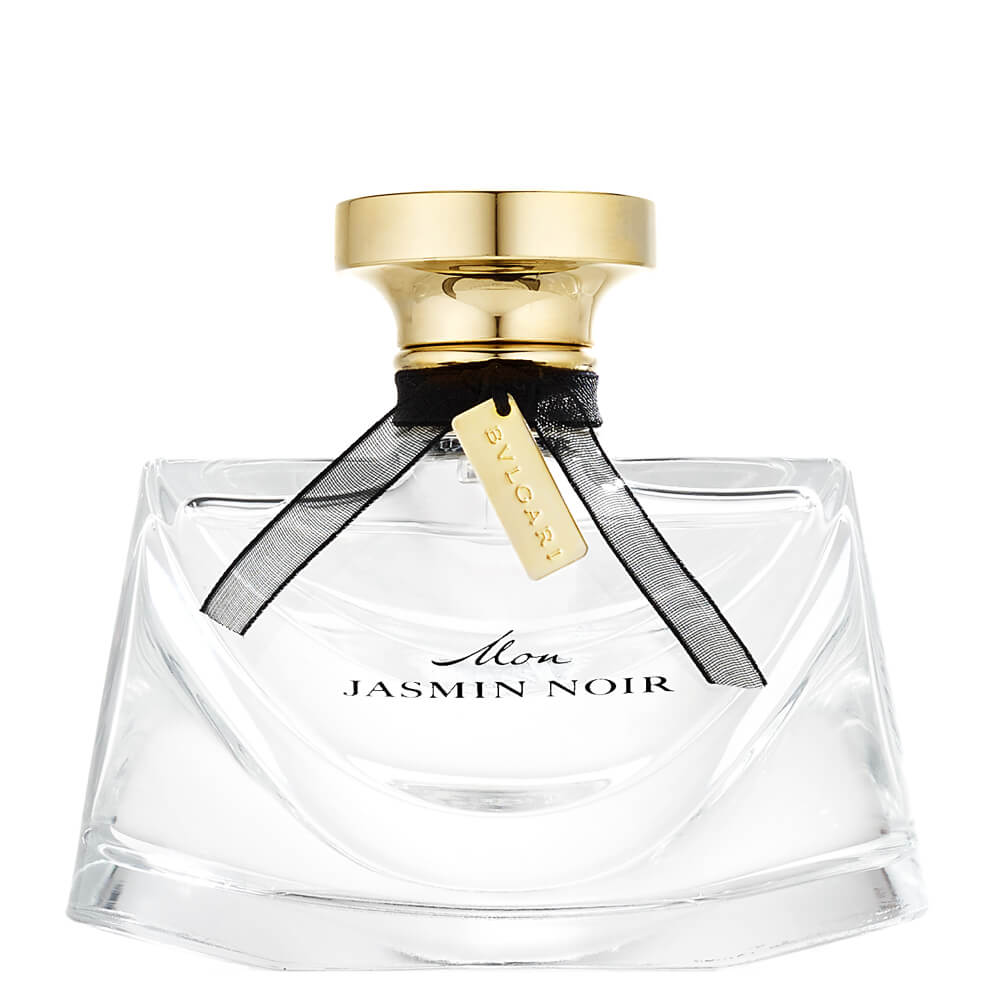 Get a 30-day supply of Mon Jasmin Noir
for
$
14.95
Notify me once this scent is available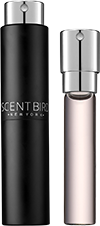 0.27 oz subscription

0.27 oz a la carte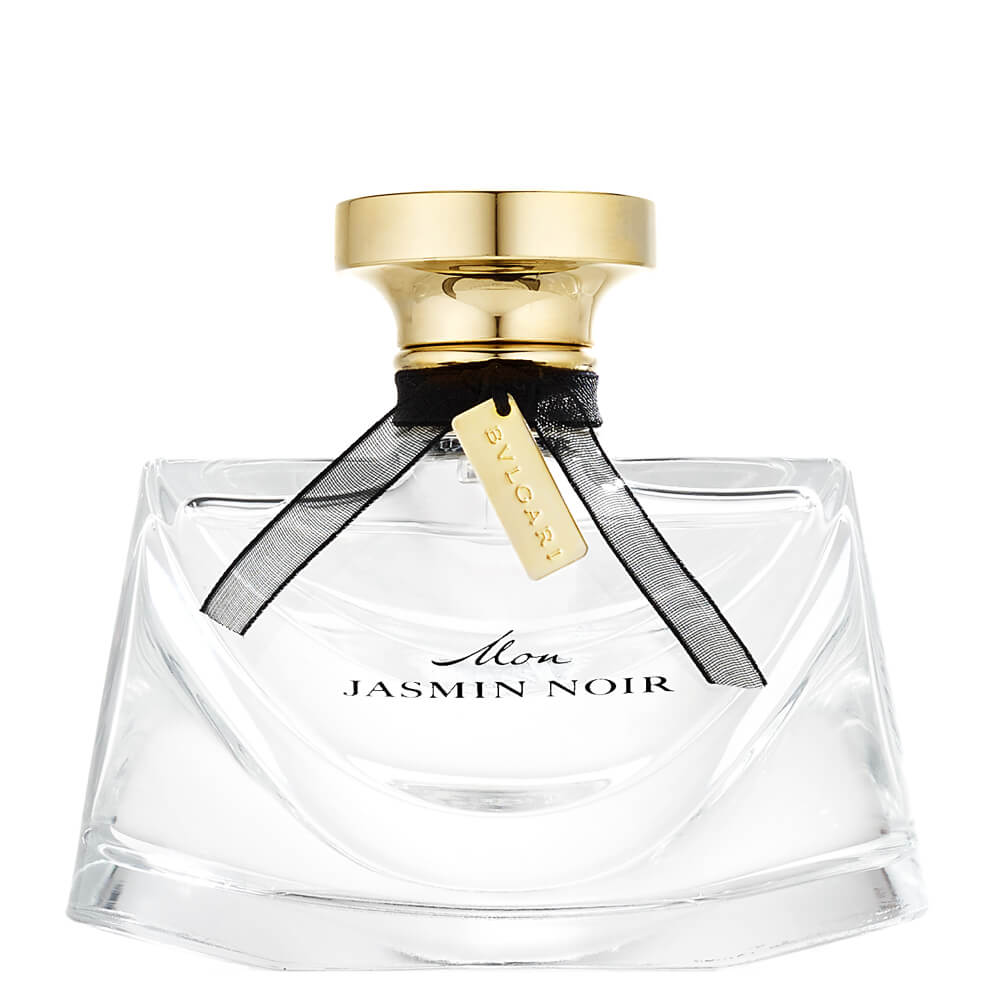 2.5 oz bottle
Share and earn free perfume
Notes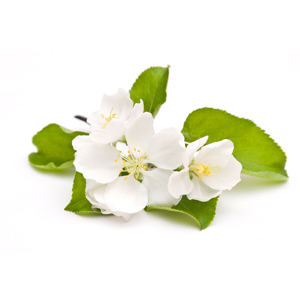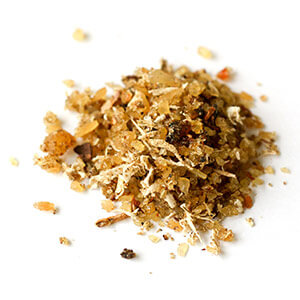 Description
Mon Jasmin Noir is an unusual fragrance, full of mysterious contrasts. The jasmine has an earthy, bold sensuality that is underlined by the sweet, chewy nougat notes and a silky musk. But here and there, notes that are bitter or watery peek out to give the creamy sweetness a twist.</p>
You may also like
Mon Jasmin Noir description
Bvlgari Mon Jasmin Noir is unusual in that it doesn't smell exactly like you'd expect it to based on the official notes list. True, there is an interesting contrast between the sticky nougat notes and the cool, limpid lily of the valley, but the true star here is the musky, indolic Arabian jasmine that rings out as clear as a bell against an oily, sharp violet leaf.
The result is a cool, cucumberish floral note that gives off the same violet leaf "gasoline" impression as the famous Fahrenheit, a perfume that is so distinctive it is surely seared into our collective memory. Just how does that play in a fragrance for women? Simply put, it's stunning.
The jasmine comes off as both watery and syrupy, fresh and oily, green and purple. This series of little contrasts built into the perfume intrigue the wearer, making her guess as to what lies around the next corner. Its very lack of conventionality is what makes Mon Jasmin Noir so weirdly addictive.
Don't discount that lusty, slightly coarse Arabian jasmine, though. For a mainstream perfume, the jasmine has not been scrubbed to within an inch of its life – it retains that slightly dirty, inky edge for which jasmine is justly famous. Boy, it's sexy.
Better yet, all this comes wrapped up in a musky accord that smells very intimate and skin-like. The sweet, chewy nougat notes and the jasmine tip the scent towards the syrupy end of the scale, a quality famously present in real musk.
Here and there, though, the crisp muguet and the stingingly sour citron peek through the musk, piercing the honeyed fug with their lancing sharpness. A touch of earthy patchouli and dry woods gives the flighty florals and musks the backbone they so dearly need. The balance here is extraordinary.
The woman who wears this is herself striking and unusual, and does not mind her fragrance also being so. Mon Jasmin Noir has that rare attribute of being both luminous and murky, and half the delight in wearing it is figuring out what makes it tick. It is also quite bluntly sexy, with its ripe, indolic jasmine and that silky, skin-like musk. Are you woman enough to pull this off?
Pairing sweet, almost gourmand notes with dark musk and a sultry jasmine is a risk that pays off in Mon Jasmin Noir – it is both sparkling and nocturnal.
Read more
Mon Jasmin Noir by Bvlgari Reviews
11/13/2017
I didnt Enjoy this shipment. It's my first time and maybe that's why. It has a very strong odor similar to something a rich old lady might wear. Not for me :(
11/10/2017
I wasn't sure about this perfume and felt I wasn't going to like it oooh how wrong was I! Love it! It's not too strong or over powering.
11/07/2017
Loved this scent!! Got a lot of compliments. I like musk and this one wasn't too strong. Fresh
11/04/2017
Not for me. Too woodsy and strong
11/04/2017
I'm not a fan of this fragrance. More for someone who is very bold and and opinionated like an older woman. Very musky smell.
11/03/2017
One of my favorite evening fragrances. My husband actually asked me about this scent. Its warm and grown up for sure. The sweetness is subtle without smelling childish. This scent is sure to leave an impression.
11/02/2017
Didn't really like it.
11/02/2017
I was pleasantly surprised how much I liked this scent. It's going into my regular date night rotation.
11/02/2017
Pretty smell but not for me.
11/01/2017
This scent did not mix well with my chemistry. Not for me but my neighbor love it so I have it to her.
10/31/2017
I thoroughly enjoyed this scent. It's soft but lasts all day on me. I've had several compliments from men and women alike. I liked it so much that I purchased a full bottle.
10/30/2017
This scent was perfect for my likings. It was the perfect combination of Sweet and Musky at the same time. Definitely says "SEXY" and "SOPHISTICATED" ! This can be an every day scent.
10/30/2017
This is a VERY ROMANTIC, nighttime scent. Its not my favorite, but its not bad.
10/27/2017
Love this scent, a little strong for day wear though.
10/26/2017
I love anything jasmine. This is a perfect scent. Not too heavy and lasts
10/25/2017
I can never go wrong with Bulgari. Wonderful scent but wish it would last a bit longer.
10/24/2017
Not sure this is the right time of year for this fragrance. Should be a winter fragrance.
10/20/2017
This scent is too strong and powdery for me. It seems like someone older should be wearing it -- I'm in my 20's. Once it wore off it was more palatable.
10/19/2017
Loved this one. This is my first scent that I got... excited to try more!
10/14/2017
Totally surprised by this fragrance. Starts off pretty strong, but after an hour it had turned into a fantastic, and interesting scent. Staying power = about 4 hours. I will be buying this and now want to try the other fragrances from this brand. Love!
10/08/2017
I absolutely love when women wear this, however I would in fact class it as more of a sexy fragrance than sophisticated
10/06/2017
This is my favorite perfume so far! It is strong and beautiful flavor
09/30/2017
Absolutely loved it! Better than I expected, I don't like flowery scents but I do love the smell of jasmine and this was better anticipated. I can't wait for next months scent. Considering purchasing the bottle.
09/28/2017
I just received this fragrance, don't really care for it. It reminds me of something my grandma woukd have worn. It's too musky
09/28/2017
Smells nice at first but wears off after an hour. Had to keep reapplying it throughout the day. Sample lasted only two weeks. Would not buy again.
09/26/2017
It does smell really pretty, but is a tad mature (I'm 30, and I feel like it should be worn by someone more my mom's age). It also doesn't have great staying power. I'll finish the bottle but definitely won't buy it again.
09/21/2017
I am not a big fan of this scent. It it too strong and it doesn't last more than an hour or two the most.
09/14/2017
I loved the scent which is why I ordered two bottles online but when the full sizes came they don't smell like the repackaged monthly trial that I received so I'm really bummed & skeptical about ordering full sizes again
09/13/2017
I am in love with this fragrance. It is so delicate yet statement making. It's a powdery start with a smooth jasmine finish. I will definitely order a full size
09/13/2017
This scent starts out a little powdery and after a while the jasmine really comes through. I absolutely love this scent and this brand is becoming one of my favorites
09/09/2017
I thought it was going to be too strong at first but it lightens up nicely. This was my first scent so I'm still finding what I like
09/06/2017
I'm not a fan of this one. Also it doesn't last long!
09/05/2017
OMG!!!!!!!!!!!!!!!! Love it!!!!!!!!!!!!!
09/05/2017
I live the smell. It scent last long and it's light
09/05/2017
this is a very strong floral, yet slightly musky scent. very feminine. there's a lot of notes going on here, i can't quite explain it other than to say that i much prefer the regular jasmin noir in the black bottle. this one is a bit too overpowering initially for my taste, but it dries down to a much more subtle scent, then fades away kinda quick. i did get compliments whenever i wore it. for some, maybe it's nice for special occasions, but i won't be purchasing.
09/05/2017
Love this scent!! It changes from woody, Amber notes to a dry down that is powdery and floral. Great for day and night. Sexy scent.
08/22/2017
It's a nice scent but a bit too strong for me, it was unexpected because of the notes but it definitely smells sophisticated.
08/16/2017
Lasts all day kind of strong for me .
08/16/2017
My very first scent bird it's pretty scent reminds me of powder or a talc. Wont order again but will use every drop.
08/09/2017
It's so perfect for the day or a date
08/08/2017
Love this scent. long lasting and very feminine
08/06/2017
I did not care fo this months smell. Smelled like something my grandma would wear. Definitely not for me.
07/26/2017
This fragrance would be great for a cool autumn day or even winter day definitely not for a 96 degree summer day. This would not be high on my list of favorites as it is a very heavy, spicy fragrance. It does last most all day.
07/23/2017
This perfume is definitely not for a summer day. The scent is heavy-- perfect for fall and winter when you're looking for something that buries itself in your skin and leaves you catching whiffs of it all day. At first, the smell is floral, notably jasmine (duh!), but then after the topnote slips away, the underlying notes of musk and vanilla linger with the floral notes remaining. I love this perfume, but then, I love muskier scents combined with florals and vanilla. It lasts a long time and certainly can be categorized as a signature scent.
07/11/2017
Shipment was on time...the scent wasn't for me though...I didn't like the smell
07/05/2017
I love this scent! It lasts all day and is great for day or night time wear.
06/30/2017
Love this scent! It's so wonderful and lasts a long time!
06/30/2017
At first whiff I didn't like it, but after I wore it for awhile I love it!! I love the change in the fragrance as one note fades and another emerges!
06/29/2017
Really did not like this one for me.
06/27/2017
I liked this scent better after wearing it for a few minutes. It was pleasant, but not a fave. Worth trying.
06/25/2017
I had tried the mon Jasmine before thought I would give this one a try... didn't care for it much a bit too floral for me
06/21/2017
I really like this one. It lasts all day which i love. Smells awesome!
06/11/2017
Starts off beautiful but then gets very musky. Not my favorite.
06/11/2017
Love this perfume. I love the musky scent.
06/10/2017
I didn't get a chance to enjoy it. It came pretty much empty. To top it off the bag smelled good so I assumed that it was a broken or that it was loose thing. I plan to call and raise hell. Not cool
06/05/2017
I LOVED this scent so much that I went to the BVLGARI store to buy it... Low and behold it smells COMPLETELY different than my sample. Not even similar in any way. Makes me wonder what's in the sample bottle. I loved it, but it definitely is not what BVLGARI sells.
06/03/2017
Sweet, but not overly so. Just a hint of citrus to balance it out. The good kind of green floral.
06/01/2017
Smells really clean and fresh. Love it
05/28/2017
Light refreshing good summer scent
05/27/2017
I'm soooo in 💜💜💜💜
05/11/2017
this one is a bit sweet for me, but i tried it for 2 weeks and it really grew on me. very pretty scent <3
05/11/2017
I didn't really like the sent it's just not for me
05/10/2017
I really did not care for this sent the smell was a smell of a man's cologne ca
04/28/2017
I didn't like it. I was too masculine. I gave it to my sister.
03/06/2017
It is nice, the darker notes lighten up as it settles on the skin. I am not sure I would purchase a full bottle but it is nice for formal occasions.
03/05/2017
Was too strong for me, plus scent faded quickly.
03/05/2017
Not for me to masculine
03/05/2017
This scent is wonderful! It has great stayability and is one of my New favorites.
03/02/2017
It was ok, not what I expected. It was more powdery than flowery. I love the smell of jasmine and just hoped it was more jasmine. But it was nice.
02/27/2017
I haven't sprayed this on myself yet and I received it three months ago. I've sprayed it on paper and just can't commit to being stuck with it for hours on myself. There's an odd muskyness to it that just sits wrong with me. It's coming off as too mature for me, but no big loss since I've loved all the other fragrances I've received from Scentbird.
02/06/2017
This one was a bit too dominant for me. A little on the musky side as well. I love Jasmine but this was not what I was expecting.
02/04/2017
Didn't really care for it at first but tried it again an loved it . Everyone likes the way it smells on me . My new favorite, Jasmin Noir. ❤️
02/03/2017
Very lovely, but a little too heavy for my taste.
02/03/2017
Lovely perfume. So glad we got to know each other! This perfume has a very powdery first note- it dries down to a powder note with very prominent night flowers - very formal parlor type bouquet- almost funerial- kind of intense with rain... Mature, in a vampire type way - but dignified! X It Does not last on me long ...
02/03/2017
Absolutely loved it!
02/03/2017
It really smells good, nice clean scent!
02/03/2017
I expected it to have a stronger Jasmin aroma. To me it had a strong lingering scent of black pepper. It's not what I was expecting.
02/02/2017
Love this my new fav
01/24/2017
Very musky...didn't like. Very masculine
01/21/2017
Absolutely love it! It's strong but not overpowering. Perefect mix of floral and musk. Warm and sexy. Great for date night!!!
01/13/2017
Not a fan of this one
01/03/2017
Absolutely love this fragrance! Only downfall is that the scent doesn't last nearly as long as I would like.
01/01/2017
The smell is too strong for me
01/01/2017
Really like this one!
12/15/2016
Love, Love Love it
12/08/2016
Amazing...soft, flirty, sexy and subtle,......everything a perfume should be for a woman!!! <3
12/05/2016
Nothing special with the scent. More night time appropriate than the other mon jasmin version. Would not buy full Size
12/04/2016
I love it!! Very clean....i were it every day
12/03/2016
It was ok not as sweet as I'd hoped
12/02/2016
It is a nice smell but very heavy and spicy.
12/02/2016
This scent was spot on what I wanted. So glad I picked it on a whim. It's feminine, slightly floral, slightly musky, just rich enough. Definitely worth a shot. I'll have to buy it.
12/02/2016
I do really enjoy this scent, love it better after I sprayed and waited a bit, however I don't think I'd purchase the full size
11/30/2016
It smells great
11/24/2016
I love this perfume, another favorite!
11/20/2016
Smells great and very clean with a hint of musk. Love it as much as Jasmine Noir.
11/18/2016
I love this perfume so much! The scent is not too strong, not too light, and very glamorous!! Definitely perfect for a girls night out or date night with your sweetie!!!
11/10/2016
The most amazing scent. It is absolutely perfect for me.
11/07/2016
Love it! Beautiful scent.
11/04/2016
I love the smell. It is awesome.
11/03/2016
everyone loves it....but I feel it doesn't last long enough
11/02/2016
A little too strong for me but I do agree on the after smell that's when I noticed it finally smelling good to me!
11/01/2016
I thought I would love this based on the description, but it's a little stronger than I expected. Stronger as in, heavy. I prefer lighter, more floral scents.
11/01/2016
It's strong and stinks to me. Later in the day I've noticed the smell mellows out and is a little better. I wouldn't recommend it unless you like jasmine alot
10/31/2016
Love live live this perfume!
10/31/2016
I haven't received my scent bird yet, I'm excited and can't wait until i do whenever it gets here!
10/18/2016
One of my favorites.... Love it !
10/18/2016
One of my favorites... love it !
10/04/2016
The best perfume I'be tried yet. Just love the fragrance!
10/04/2016
I didnt like this at first. Was very strong and over powering. It wasnt until later in the evening after wearing it all day, that it was dried down so much it was quite pretty. For this perfume, I found it to be an elegant pretty only if you spray the air and walk thru the mist. Spraying your skin or clothes directly is very strong and over powering. This has a long lasting stay power!
10/03/2016
It smells good.
10/03/2016
smells soft and pretty!
10/02/2016
It reminds me a lot of Armani Code, but with a Jasmine undertone. Not an everyday scent for sure, but still nice for evening events!
10/01/2016
Loved this scent. Not too heavy which is what I like.
09/24/2016
Love this perfume.
09/08/2016
It smelt nice and I got compliments however the jasmine smell wasn't strong enough.
09/02/2016
It's ok... A little strong for me
09/02/2016
Love the soft fresh smell
09/02/2016
This scent is OK, a little too powdery floral vs sweet floral for me.
09/01/2016
Ewww terrible.
08/31/2016
I love this perfume! It is so light and lasts all day.
08/30/2016
I like it but prefer a more white flower scent--it is pleasant but not a perfume I would personally choose
08/30/2016
No way. Not for me smells like my mom.
08/30/2016
Very Floral. A little strong for my taste. But nice.
08/27/2016
To powdery smelling. Not really liking it much but maybe it will grow on me?
08/25/2016
Not for me, but I am sure it will be a great gift for a loved one
08/19/2016
This is a classy scent. The Jasmin in this scent is soft yet strong enough to make a memory. It is great for a night out on the town or a nice intimate dinner. Sexy and classy, what woman would say no to that? Alexandra
08/19/2016
Soft, delicate, floral, romantic... ♥
08/03/2016
I loved it, it was spicy and sexy. I received a ton of compliments. Could have lasted longer but I really liked it!
08/03/2016
Smells good it's very light wish it had a more notable punch of one particular note or the other but hubs loves so there you go!!!
08/02/2016
Great light scent.
08/02/2016
love, love this scent!!!
07/29/2016
Nice fragrance, powdery floral
07/29/2016
Not a huge fan. To be honest, it reminds me of my grandma's house.
07/05/2016
This is such a light scent. Its perfect for the summer
07/04/2016
love the scent
07/04/2016
Nice, but not for me. Definitely a fragrance to be worn in cold weather months. Maybe even for an evening in early spring. Too heavy for summer
07/02/2016
Nice scent. Not very long lasting though. Good for hot summer nights.
07/02/2016
This perfume smells like old lady funeral
07/02/2016
This stuff smells like old lady and old spice dreams! YUCK
07/01/2016
Smells like a funeral home.. Old flowers..
06/21/2016
Love, love, love this on me. I'll have to splurge on a bottle.
06/18/2016
I originally smelled this from a bottle at Macy's and thought it was amazing. After I received my spritzer from scent bird I was horribly disappointed. It's very powdery and smells like my grandmother! It is not pleasing.
06/18/2016
First off, very beautiful scent. And maybe it's just my ph balence with the perfume that didn't mesh well and made me think, "older" women would probably find the scent more appealing. And I think that goes for most bvlgari perfumes, if not, all of them. Maybe if it wears off I can see myself wearing it but I was very self conscious while wearing it because it is very strong and felt people were looking at me like I had got into my grandmothers perfume-_-
06/08/2016
I was really excited to receive this perfume. It was my first from Scentbird. I would never buy this perfume though. It was alright but after a little while it gave me a headache. I would also think of an old women wearing this. Overall, I was very happy with my first shipment from Scentbird and cannot wait to get June's!
06/02/2016
Long lasting, with a hint of an aqua note, comes on strong but subsides into a sweet scent.
05/22/2016
I really enjoyed this perfume. I just wish it lasted longer on my skin.
05/18/2016
First Frangrance and already want to cancel subscription, this perfume smells amazing I'm so in love. I love scentbird
05/07/2016
Very first fragrance for me. I gave it a good chance, not wanting to jump straight to a review right away. At first, because I've always enjoyed Bvlgari I assumed I would like this one. But Jasmin Noir did not appeal to me. The scent was a bit heavy for me. The sweetness was overdone in my opinion, which lenses to the reason some others described it as "old lady" like. I agree with this assessment. I feel "stately" when I wear Jasmin Noir. Not light and refreshing at all. This one is not a favorite. Not horrible, just not "me".
05/07/2016
I am in LOVE with this fragrance!!!!
05/01/2016
I liked it. A little goes a long way.
05/01/2016
Not my favorite. Pretty but doesnt last too long.
04/03/2016
There was some note in there that made it less appealing when you first spray it on, and it didn't seem to last as long as I'd like.
03/29/2016
A little too "old lady" for my tastes. Not a favorite sadly
03/09/2016
I will start by saying that I have never smelled this scent in the department store so I cant confirm or deny the authenticity of the notes. However I will say that I love the smell. I am big on sweets and florals and I like my perfumes to pack a punch and ladies it does. At first, this scent reminds me of a dark floral – a night sexy scent, that might not be for everyone. Definitely something you might prefer to wear out, still as you get into the middle notes the dark fades and you are mainly left with a combo of sweet, floral and musk. The scent does spray strong but the intensity fades quickly. I am a throughout the day re-applier, but can agree that the strong initial scent doesn't last long. However if you don't like florals, you definitely wont like this one ….. I really did enjoy the scent and will be purchasing a full size to add to my collection.
03/05/2016
I can't decide if I like this or not. Smells a little "older lady" to me.
03/04/2016
This scent is just okay... I wasn't floored. I was hoping for something sexy and playful, but this one is heavy. Which is weird because normally I love cologne like perfumes but this one I'm not so pleased with.
03/01/2016
Love, love, love it! Very feminine and still confident.
02/06/2016
I love this so much. It's powerful and feminine.
02/02/2016
I dont really like it.
02/02/2016
I have loved all of the scents from Bvlgari... This one is no different. It's a smell that always puts a smile on my face.
01/11/2016
28 and blood type O+. Can't give a review without putting that there. Everybody's going to get a different feel, but if your specs are close to mine this perfume might disappear on you. Found it very powdery slightly warming to the skin. Close-fitting! I feel like your own body chemistry could easily overpower this. I feel your chemistry either pulled some notes out of this perfume and waved them like a freak flag or your own chemistry will demolish this scent. On me this fragrance is slightly sweet and almost has a manufactured smell it reminds me of the inside of a new pointe shoe I used to wear when dancing. Clean silky with a hint of resin very light leather with a hint of sweetness I can't name. I'd say it's more for someone AB+ or in the A rang this perfume might be for you. Anyone that is O anything I think your chemistry is just going to overpower this dry it up, soak it in, kind of reminiscent to taking a shower. I find that my chemistry usually pulls vanilla and most sweet things and leave me smelling like sugar cookie or rice pudding. I do prefer much louder smells because it's hard for those smells to stay on me if they are subtle. The longer I ware it the more powdery it becomes, the leatherish lacquer note kind of dies away and leaves something more green. If you were in love with those Victoria's Secret smells this is not for you. This is calm sophisticated classic and hugs the skin you would have to wear a lot of this to really make it play out in your life. If you were at a job that didn't expend a lot of your body heat something like typing, this could be very sexy and flirty in the workplace. I feel like this is for the very smart dresser, sassy, dry humored yet quiet person in your life.
01/03/2016
It is a nice scent. The scent did not linger as I would have liked.
01/01/2016
Enjoyed waiting on my next order
12/23/2015
Not a fan of this perfume. Too heavy for me and not feminine-floral enough.
12/21/2015
It smells overpowering and kind of manly. On my skin the spicy smell reminds me of tacos...not my favorite perfume.
12/08/2015
I love all Bvlgari scents!!! This one is very sexy and feminine.
12/07/2015
Light, sexy, flirty scent that is mild enough to wear at work and just as sensual to wear on a date.
12/05/2015
Amazing! One little spritz this morning, and I've been walking around sniffing my wrist all day. Definitely my new favorite fragrance! Now to get a full size version!
12/03/2015
The jasmine scent is very faint, it is overpowered by a strong musk scent. This was not my cup of tea, I don't like musky scents
11/30/2015
Smells amazing!! For some reason the removal of the vial isn't as simple as it seems. I pulled the top of the spritz off of the sample. Its anything I can't live with! Still love it!
11/28/2015
Smells like a mans cologne... did not like.
11/25/2015
Initially this fragrance starts out a bit warm & spicy for me; I prefer more citrusy florals with a powdery finish. Other negative for me is, like another reviewer I read, I find that it does not have much staying power on my skin.
11/24/2015
Nice, heady, rich, but does not last long.
11/19/2015
Igot this in the mail today ugh didnt like it at all !:(
11/17/2015
The jasmine is dominant, but short stilage which is a shame.
11/17/2015
So disappointed. Again! From the very first spritz on my wrist, I knew, within seconds, that I would hate this. It was so powdery and cheap smelling. I love Chanel No. 5 and also wear Tom Ford's Violet Blonde so I do like powdery scents done well but this was revolting to me; it smelled like cheap drugstore perfume and reminded me of nursing homes. Ugh! My boyfriend is Indian and I often get skin care and other products from India; many of them contain pure essential oils of jasmine and so this, I can promise you, smells nothing like the real thing.
11/17/2015
So disappointed. From the first spritz of this on my wrist, within seconds, I hated it. It was way too powdery and truly a "grandma" scent if I tried one. My boyfriend is Indian and I often get skin care and other products from India that contain pure essential oils to include Jasmine. This smells nothing like the real thing. I like many "powdery" fragrances: Chanel No. 5, Tom Ford's Violet Blonde, but this scent, to me, smells like cheap drugstore perfume grandma would buy.
11/11/2015
A pretty and elegant scent
11/07/2015
I was surprised with this one. The scent was a lot more 'powdery' than I expected. I'm not into that, so I didn't enjoy it very much until it was on my skin for a while, when the more floral notes came through.
11/05/2015
This one was not for me, too strong. I'm not even sure what it is that is so overwhelming to me. Sorry, just can't do it.
11/03/2015
I absolutely love this perfume! Definitely will purchase a big bottle and probably one for my boss, who, just loves it and cannot stop talking about it!! It is just such a feminine smell without being too much and it does last! Love, love it!
11/02/2015
Very nice smell. I like the subtle notes in the background. I would buy this cologne.
10/14/2015
Jasmine is the playful note that will compliment any occasion
09/07/2015
It's a mature scent with out being, "old lady parfum". Sweet, yet commanding at the same time. Young queen, if that make any sense, a woman who wears this is elegant and in control.
08/30/2015
I love the classic floral scent and thought it was work-appropriate. Unfortunately, it doesn't last throughout the day and I had to spritz on more around lunch time.
08/20/2015
Becomes extremely flowery on me. Perhaps just a bit mature for my taste.
05/29/2015
"I love this one so much I am going to buy a big bottle of it. I get complimented so much when I wear this scent. It's perfect for day or night , I work in an office and only use 1 splash, it lasts most of the day."