Bvlgari
Man in Black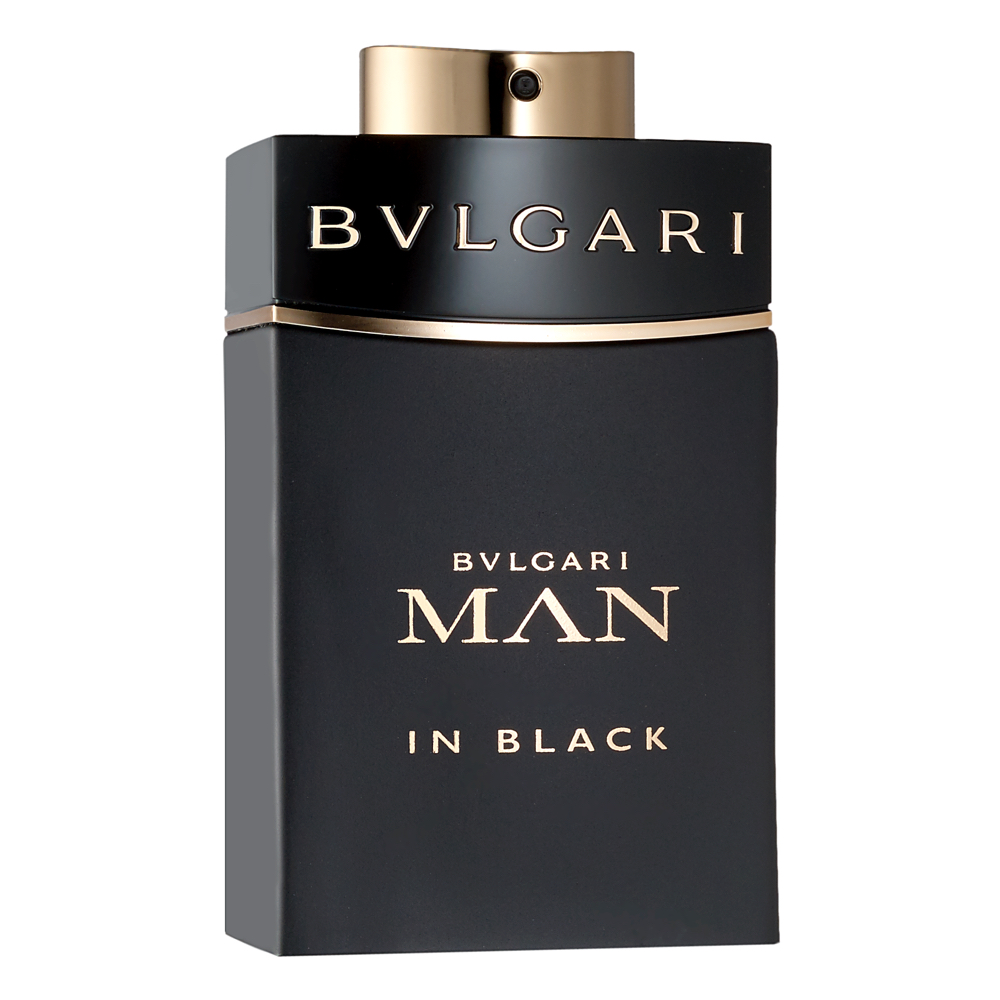 Get a 30-day supply of Man in Black
for
$
14.95
Notify me once this scent is available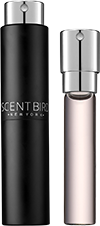 0.27 oz subscription

0.27 oz a la carte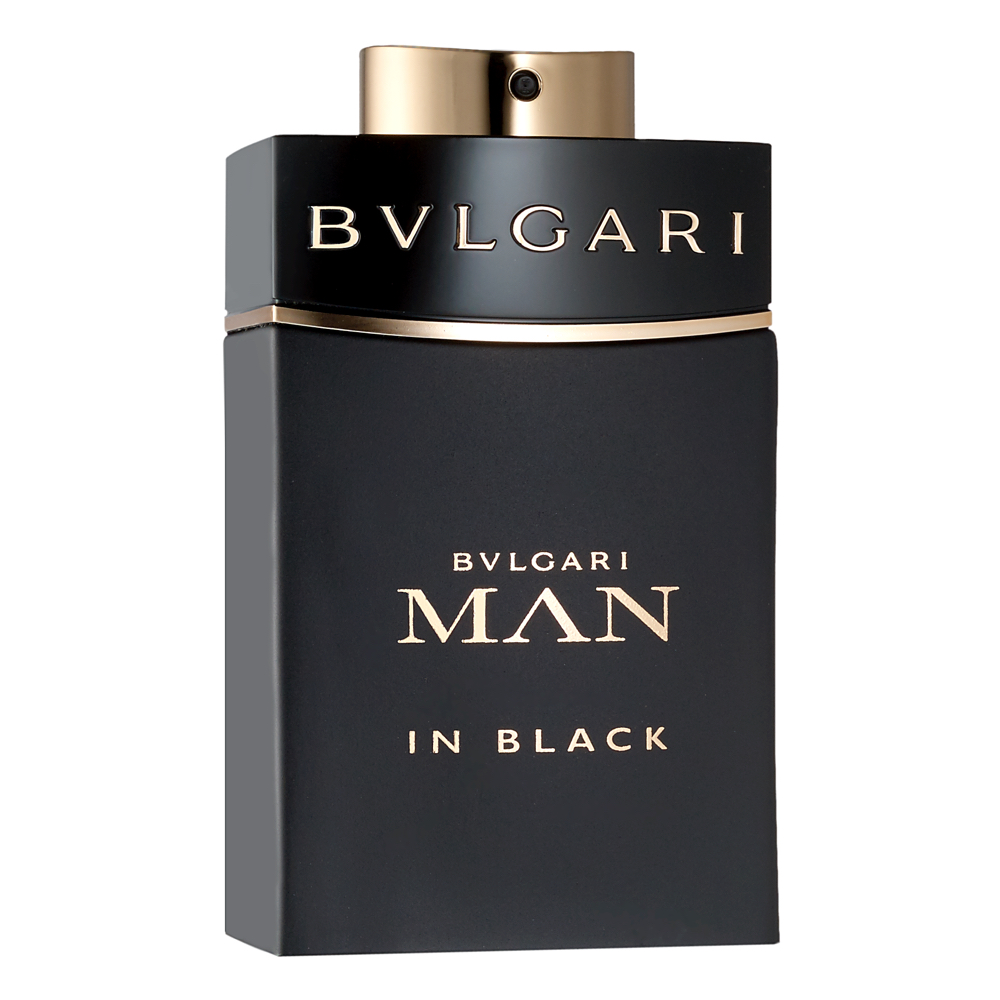 3.4 oz bottle
Share and earn free perfume
Notes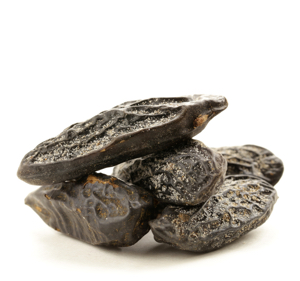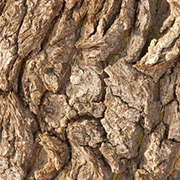 Description
A barrel full of cinnamon, cardamom, and dark rum spill over the top into a gallant bouquet of tuberose and iris held aloft in an aristocrat's glove of regal black leather. Man in Black's crimson and midnight-stained spice extends a long, low, and unforgettable shadow.
You may also like
Man in Black description
Is there any scent higher in the pantheon of All-Time Greatest masculine smells than rum and leather? It's a big question for another time, perhaps, but in fragrance nothing is more compelling, bolder, or more attractive than these two notes. Rum and leather are demanding and intoxicating aromas that instantly connect us to our animalic, wild side that's buried deep under civility's influence.
Bvlgari's Man in Black is the smell of that wild side roaring back to life and dressed to kill. Deep, rich top notes of silky cinnamon, top-shelf rum and bracing cardamom firmly set the Y-chromosomal tone, and dispense with any ambivalent sensitivity. This fragrance comes right out the gate sporting a "deal with it" smile that owns the room.
But just to show the turtlenecked poets that there's no hard feelings, the raw spice reality shifts into a gentler, floral heart of tuberose, iris, and leather. This is inspired perfumery, as immediately the nose connects the dots between the powdery heat of cinnamon and the lush velvet sweetness of tuberose. Turns out the mysterious Man in Black isn't above bringing flowers to make a thoughtful impression as well.
The tuberose and iris notes, with their natural brushed suede feel, create all the friction that the leather note needs to explode in the middle of this fragrance. There's just enough firm floral static happening in the heart to elevate its sharp-edged insistent force into focus.
The dry down is a howling column of black sweet smoke – like the Devil's disappearing act, with his dark smile still hovering in the air. Tonka bean, benzoin, guaiac wood, and black amber fuse into a shining onyx diamond whose pale light quickly turns to shadow. There is no bright musk here – only midnight spice and indigo sugar sparkling in the dark. Bvlgari's Man in Black is the insistent tug of the unknown waiting for you as the sun sets, with every tempting possibility just out of reach of the street lights.
Read more
Man in Black by Bvlgari Reviews
11/19/2017
Very strong scent. Smells good. Only need 1 or 2 sprays.
11/18/2017
I received this as my first scent back in October. I have received many complements on it and it has a very nice sillage and lasts all day from when I leave for college at 9 Am to when i get home from work at around 10 PM. I noticed recently that when its cold outside, I get sweet notes. Overall very good and would recommend
11/17/2017
First impression is spice and boozy rum with an undertone of woodsy and tonka which I love. I, being low twenties, think it smells mature for my age and oddly enough reminds me of something my grandma would wear. But I still enjoy wearing it on winter evenings and my girlfriend complimented the smell while we were out, until we settled down for the night and she said it was "loud" and recommended I wear less (I put two sprays on). It does last long, though the projection wears away and becomes a strong skin scent.
11/16/2017
This small is really good if you like woody and Spices try this you will love it thank you Scentbird
11/10/2017
I didn't like this cologne so much. It has too much of a perfume smell. I think it's a bit too mellow for me. I prefer a citrusy smell. I love Scentbird though!
11/09/2017
Okay so keep in mind I am a youngster in college and my tastes are a bit different from those with more sophistication. I tried it and my gf and her friends said I smelled "like an old man" hahaha. However I do see how many people like it. Its a much more dark and aged smell.
11/03/2017
Really good! Bought for my husband who also loves it. Very many but not over powering . It's earthy and masculine. Very sexy!
11/03/2017
Bulgari Man in Black started me on my fragrance journey. The first time I tried it I did not care much for it. But that obviously changed because it was the first (and only so far) Scentbird fragrance that I ran out of. When I ran out, I immediately ordered a full size bottle because I do not want to be out of this fragrance again. To me it has an aromatic spicy scent with just a hint of tobacco and leather. Very masculine. Highly recommend.
11/03/2017
Simply an awesome scent.
11/02/2017
Excellent scent. The compliments are never ending
10/31/2017
Wow, this is a gentleman's scent. My mother loves it on me. It is good for evenings, family dinners and dates. Smells better than Spicebomb, which many people compare it to. It smells less offensive than Spicebomb, which I can't attribute to any one note.
10/29/2017
BVLGARI Man in Black has a very strong "fine powder" smell to it. This smell hides anything else going on with the scent.
10/28/2017
Love it. The scent changes over time and there's a lot going on at once but it's worth it. Definitely very unique.
10/27/2017
loved the smell.
10/27/2017
Really good light but still masculine. Smells powdery after a while but not overwhelming
10/27/2017
Love this one. Have had a ton of compliments! Its suttle so it shouldnt be over bearing for anyone.
10/27/2017
I really liked this one, not over powering but lasts all day. Would recommend.
10/25/2017
This is a good warm fall scent. It's spicy a little sweet. It fits the name well. The spicy notes remind me a bit of Viktor and Rolf's Spicebomb. I find myself wearing this to work occasionally. Not a bad scent at all.
10/25/2017
Its going to be a good month, i like this scent, mild, mixes well with me, i added similar to my queue.
10/23/2017
Absolutely love this one! Just got to try it this week, and already got so many compliments on it, from friends and coworkers alike! :)
10/20/2017
Smells very womanly and not very good
10/12/2017
It's quite a good spice scent. It may just be my own reaction to this scent, but it's strong at first, yet it falls off fairly quickly. Great impact smell, lacks in longevity.
10/12/2017
I enjoy the smell of the men in black. Something about that dark licorice makes it smell sweet yet very manly. It however doesn't last asking as if like. Maybe 3 hours tips and the smell has faded to basically nothing. Other than that I would recommend
10/09/2017
A little over-hyped but still a decent overall fragrance. Sweet and spicy and a little unisex. This has been compared to CH Men Prive and I definitely think Prive is better but Man in Black is a nice runner up. Lasts long on my skin but becomes a skin scent within a few hours
10/09/2017
This one isn't very good. Scent doesn't stay on, doesn't smell all that great.. I wouldn't recommend it.
10/05/2017
I love this scent! I've been wanting to try some new cologne for a long time now, this was my first scent from scentbird. I love it, it smells so good. Masculine and spicy but not overwhelming it's just right.
10/04/2017
This scent is AWESOME! My girlfriend and I love it. It's got just the right amount of spice and dark rum. This is definitely going to be the second bottle that I buy after trying it here.
10/03/2017
Ordered the large bottle after getting this in my "Gentleman's" Gift Box. Great, strong smelling scent and perfect for fall as it has a hint of spice to it.
10/02/2017
Great masculine smell with a light sweetness to round it out
10/01/2017
I really liked the smell. It has a outdoorsy smell and I really like it.
09/29/2017
Much stronger than I anticipated. Lasts fairly long but can be overpowering. Unless you are wanting to make a statement or stand out I wouldn't get this cologne. Way too spicy for my taste.
09/28/2017
Just received this scent, tried it. I really like it. It goes on strong at first but the die down it smells really good. Even when you first put it on it smells great, but I like the die down the best. Wife loves it as well. Gets five stars from me and my wife.
09/24/2017
I ordered the "Gentleman Gift Set" for my husband and this was included in the box. If you love Viktor & Rolf Spice Bomb - then you will LOVE this scent! It is very similar, but not as spicy. So while to me, Spice Bomb is my favorite fall scent for my husband, this would be good through the winter. It smells soooo good!!
09/19/2017
I enjoy this scent for evening use. Not an overpowering scent. Spicy, leathery, and sophisticated smell. Definitely one that I'll keep in my collection.
09/18/2017
Great date fragrance! Has a good smell that's not too overpowering but gets the job done. Very elegant but dangerous smell, if James Bond had a date night cologne this would be it. Has a sweet aroma at first but then mellows into a more dark and leathery smell. This was my first order from Scentbird and I love it.
09/11/2017
I really enjoyed this scent.
09/10/2017
Woah.. I once suffocated a lyft driver. This is fancy, mysterious, manly, and f****** strong. I have a hard time getting myself to use it because of how powering it is, but it smells good.
09/05/2017
Many compliments
09/05/2017
This cologne is pretty dope! I just got this scent and it smells clean and manly. I like it and so does everyone I've been around. Lasts a while and I've got compliments all days.
08/29/2017
Of the 7 or 8 scents recieved since starting my subscription, Man in Black, Bvlgari is one of my top two. I immediately loved the woodsy spicy scent. And yes there is a hint of a retro feel to the scent. But, the romance of wearing a scent my grandfather might have worn is very appealing. The few times I've worm it I recieved numerous compliments along with the "it reminds me of ...." response. A very nice sensation seeing the smiles of triggered memories. While not a scent for everyday wear, I can easily see Man in Black joining the ranks of my two or three signiture scents.
08/28/2017
I like the spice notes in Man in Black. Great for colder weather . Very masculine in smell. This fragrance is for the man with confidence, ambition and knows what he wants. My girlfriend quite likes this for a spicy scent.
08/27/2017
one of my favourite scents i have received thus far over a year into my subscription. i really love Scentbird. It's amazing to get to change your scent once a month and possibly find the perfect scent to purchase in large quantities.
08/27/2017
Really nice scent. This was my first cologne from Sentbird, and I am glad I tried it.
08/17/2017
Definitely like this, though I'm not sure I'd see myself wearing it often. Tried it hoping for a semi-formal scent, but it ended up smelling extremely formal. As though I should always be wearing a three-piece suit with it and attending a gala. That's a bit (a lot) more formal than I typically am, so this would definitely not be an everyday scent. I'm no expert on notes, but to me it fairly consistently smelled woody, with the beginning smelling darker and spiced, and as it settled smelling milder and a bit sweeter than the start.
08/09/2017
It was ok wouldn't be my first choice nor would I get it. Doesn't last very long
08/05/2017
I really don't have much to say, overall I really enjoyed the scent, however it seemed a little dated to me. I remember my grandfather wearing a similar scent, so I kind of feel dated myself wearing it.
08/05/2017
This is my first review and I am just getting interested in the art and science of fragrances. Bulgari Man in Black was my first shipment from Scentbird. It is a really nice, masculine scent. In the opening and middle I can smell the leather rum and spice. The opening and middle doesn't last very long for me before the base notes settle in. I really like the base notes. I can smell a woody, slightly smokey smell as well as a subtle powdery type of vanilla. I normally don't like vanilla smells on me, but this was subtle enough and somehow masculine enough too. The sillage is fair, but the longevity on my skin is only maybe 2 to 3 hours. I and my newbie nose give this one a 4 out of five. (As a reference my favorite fragrance so far is Yves Saint Laurent L' Homme Libre. I also like Gucci Guilty and Dior Sauvage. I do not like real sweet smells or floral smells either.)
08/03/2017
My Friend LOVES IT I gave to him and he swears by it!
08/02/2017
A little stronger than I would normally buy but my roommate loved it so I would a 3.4oz bottle for him.
08/01/2017
Like the fragrance but doesn't last for long.
07/29/2017
Way too strong of a scent. Will not reorder
07/29/2017
Doesn't last on me much more than 1 hour.
07/23/2017
I really love this scent, it's different from what I would normally wear but that's the beauty of scentbird. This cologne gives you an older distinguished gentlemans feel, definitely a night on the town scent.
07/16/2017
Long lasting and clean fragrance. Definitely a great scent for the night life👌.
07/12/2017
It's a solid scent but a bit of an older feel to it. Evening for sure, but too heavy for my personal taste.
07/09/2017
Nice cologne but mainly for evening use. A little to powdery for my taste
07/06/2017
GOT a subscription for scentbird for my birthday. I love cologne and love smelling good. This cologne has a nice woodsy smell. I would definitely recommend this product to everyone. Love it
06/14/2017
We both love its strong, but clean scent.
06/13/2017
My wife hates it, says it smells like an old man. I usually like aquatic but I thought this was ok. Smells better once it dies down.
06/12/2017
This was awful! It smelled like old man and soap.
06/10/2017
This one smells great.
06/09/2017
it was an ok sent it's got strong note of black pepper I didn't like but that's me others might like it
06/08/2017
I love this one!
06/07/2017
Very spicy with a slight clean smell
06/04/2017
This has been my favorite scent so far. Wonderful cologne
06/04/2017
Very nice woodsy smell.
05/23/2017
Not exactly the scent I prefer, but I did like it.
05/21/2017
Great product.
05/17/2017
I really like the scent, but it got 4 stars because my husband didnt. :(
05/16/2017
Awesome!!! Just fab if one is looking for a high profile and high end type I would surely recomend this!! And lastly this could be your signature smell , one would remember you just by coming accross this fragrance!!
05/12/2017
I did not like this fragrance as much as others I have recieved. It has more of a musk smell than most "black" colognes. I like the "blues" and may have to stick to those. I was complimented a couple of times while wearing it, so it was not a total loss.
05/11/2017
Love this scent!!!
05/07/2017
Love the scent
05/07/2017
This scent is totally amazing. I have receive many compliments when I wear it. Thank You Scentbird!
05/06/2017
Smells great. Not too strong, just enough.
05/05/2017
Great scent. Kinda thick and musky, but in a good way.
05/05/2017
I really love this scent! By far my fav from what I got so far
05/04/2017
Love this scent! It comes on strong, projects well, and lingers for 7-8 hours. Love the wood/leather mid and base notes. My personal notes have this as 9/10, which translates to 5 stars here.
05/04/2017
My wife did not love it. I liked it.
05/04/2017
Love it. Clean but rich. Great cologne to wear on a night out.
05/03/2017
I love BVLGARI !!! I have a bunch of the perfumes and all of them are awesome!!!
05/03/2017
I love this scent on my husband, it's very clean smelling and fresh. I can definitely smell it on him after he comes home from work, so it's long lasting.
04/30/2017
light scent not too heavy. wearable on any occasion
04/29/2017
Def a grown up scent. Wood tones and spicy is how would describe this scent perfect for a nice dinner or important events. Don't spray on too much though or you will regret it
04/29/2017
Strong Fragrance for a nice night out sweet and spicy scent that doesn't need to be overly applied. Can be over powering if too much is used.
03/12/2017
Though I gave it a 3, overall it is not a bad scent, it just wasn't my style. I like more of a sweet smell and this is certainly more woodsy and spicy.
03/12/2017
Tested this out next to my AUTHENTIC STORE BOUGHT BOTTLE and it IS NOT MAN IN BLACK. The authentic is a sweet almost chocolate/tobacco kind of flavor that mellows but sticks on me for 8+ hours. This drivel is cloying, acidic, and absolutely terrible by comparison- maybe a Walmart cologne at best. NOT BVLGARI Stay away from this company- they have fucked up my order EVERY SINGLE MONTH.
03/10/2017
awesome. simply awesome.
03/09/2017
I did not care for it at all and give it away to someone!
03/09/2017
Love the scent , so far it's a hit .
03/09/2017
Powerful, assertive scent (heady) Leathery and musky notes Very masculine, essentially testosterone in a bottle Great for date night or taking charge in the boardroom
03/08/2017
Great scent. Lasts pretty much all day. I do a lot of plumbing, which means I get dirty a lot. I spray this a few times in the morning md my co-workers say I smell awesome during lunch hours. 😂 It's great.
03/08/2017
This is such an awesome scent. I really enjoy it. This is now my go to cologne.
03/07/2017
Smells great and has a soft scent that does not overwhelm.
03/07/2017
Not for me, I didn't know too woody was a thing until I got this fragrance.
03/06/2017
Definitely the scent I was hoping it would be. Unfortunately the vial it came in had a leaky cap and it doesn't spray it just kind of dribbles out.... Not as enjoyable a first experience I was hoping for...
03/06/2017
Really nice! 5 hearts! (smiles)
03/06/2017
Ladies this one won't disappoint.you're gonna love this one as much i do. My husband smells sooooo good and he like it which said lot he is really picky and ,very loyal to same old cologne.he wants to by his own!!!☺
03/05/2017
Great scent. Lasts a long time.
03/05/2017
Great cologne very masculine.
03/05/2017
This scent is very sophisticated. Its very manly yet not to overpowering. Would recommend for night out. It carries better in colder temps. Easily lasts on skin for 5 to 6 hours. Definite addition to my collection.
03/05/2017
This scent is sophisticated. Very manly without being to overpowering. Its lasts on skin easily 5 to 6 hrs. Carries well in cooler temps. Add it to the collection.
03/05/2017
It is a very unique fragrance with an identity all its own. Very classy. Love this scent.
03/04/2017
Not a bad deal. Very nice scent!
03/04/2017
It has a very spicy kinda smell to it when first put on but by the time you're out the door it mellows out a bit. It's unique but I will be honest I haven't really had anyone come up and just be like "wow" So while it is a nice event, it isn't my favourite.
03/03/2017
not my favorite
03/03/2017
I like it! It's not something I would wear all the time. It comes out of the gate as SUPER potent and "flowery/citrusy", but then calms down. It's definately much "sharper" of a smell than I like, but I will wear it on occassion.
03/03/2017
Pretty good. Better the the other Bvlgari Men colognes.
03/02/2017
First off I didn't even get this one at all because it wasn't sent to me so there forth I don't know what it smell like at all smh :(
03/02/2017
I like this scent, many people have complimented me on this cologne
03/02/2017
too sweet and powdery for me.
03/01/2017
LOVE THIS SMELL
02/28/2017
Love it! It's a great scent for the winter.
02/27/2017
Nice strong scent. Not my favorite but great for an occasional night out.
02/27/2017
Not my style. Too intense, maybe a bit too old for me.
02/19/2017
This scent is amazing. After one night out on the town and after endless compliments. I ordered this two 3.4oz bottles. A must have for any bachelor.
02/16/2017
I absolutely love this scent. Brings a warmth to any atmosphere. It instantly reminds you of an evening spices, friends, and laughter. It's the perfect scent for the person who wants to leave a warm and sensual impression. I would recommend it as your evening signature rather than your everyday. This is one where a little goes a long way and I found on the wrist and right side (depending on which side your hugs favor) of your neck gets the most attention and positive feedback.
02/07/2017
got a lot of compliments on this one . one woman said every man in the city should smell like you.
02/07/2017
I love this... GREAT.....
02/06/2017
Definitely a new fav.... has a lingering manly scent but still very fresh .... long lasting ... something to use during social events or for business
02/05/2017
One of my favorites so far. Smells great.
02/05/2017
It's a decent scent not my favorite so far but nice change of pace in taste for me... if you are looking for a new smell to change up with I suggest it
02/05/2017
A bit too strong for my likes but it is a good scent. Too strong for me and my boyfriend tho.
02/04/2017
Was a little sweet for me.
02/03/2017
LOVE BVLGARI Man in Black! Has all the spice and woods that I love in a fragrance, and doesn't fade away the moment you put the bottle down. No florals here, just clean, woody spice! Definitely a new addition to my "go to" list.
02/03/2017
Very spicy... Smells like a distinguished old business man. Im into it. It smells like I know what I'm doing in whatever it is i am doing. It smells like I would be good at trading stocks or like I would be the vice president of a fortune 500 company.
02/03/2017
Seems to be a pretty sweet smell, not completely what I was looking for, but doesn't smell bad by any means. 4/5 imo.
02/03/2017
Its sex in a vile. It smells amazing.
02/03/2017
Great smell would get this again
02/01/2017
smells sexy... Spice smell but still fresh.. one of my favs
02/01/2017
Much sweeter smelling than Tom Ford, but I love it!! Rich smell and is fresh and doesn't get tired.
01/31/2017
nice smell. not over powering not a favorite but still a good every day scent
01/31/2017
This just arrived today and it smells incredible. Its a perfect balance .
01/31/2017
Not my cup of tea !!!
01/31/2017
Smells light and refreshing
01/30/2017
I will be making this one of my favorites
01/30/2017
Finally I received my cologne after the day informed to deliver. The cologne is good but I was unable to take out the cologne from the case. The case Is defective and I damage it trying to take out the cologne.
01/29/2017
Not bad, but not my favorite
01/29/2017
It's okay, but not my favorite
01/26/2017
It smells like straight up aged oak.
01/17/2017
This cologne has a very "sexy" smell to it. I really like it and I think it's a great one for date night and other occasions.
01/13/2017
I love this. I get lots of complements from my female friends and my male coworkers inquire about it too.
01/09/2017
I liked this scent on me. It isn't overpowering or pungent. It makes me think of a clean but masculine scent. warm and spicy but subtle.
01/06/2017
Great manly scent
01/05/2017
Great scent, love it!
01/04/2017
This cologne is a bit strong when you first spray it, but overall its really nice as you wear it. It strongest note is leather, with the rum and spices following it up closely but its not bad. Good Stuff.
01/04/2017
loved it. Smelled different at first but the after scent was awesome.
01/04/2017
It has a good smell, but got no comments on it and it seemed to only last about an hour.
01/04/2017
It's ok but don't last long
01/04/2017
Smells ok. didn't really like it compare to the other samples I've tried. There's a hint of something in this that's kind of bitter or strong that I don't like.
01/03/2017
Uninteresting. The original "Man" is much much better.
01/03/2017
Never got it!!
01/03/2017
I wore this to a Christmas Party and I got a lot of Compliments. It seems to last a long time too
01/02/2017
It definitely grew on me. The wife loved it. Worth a try. Probably not for everyone.
01/02/2017
to strong for me, but i really like the smell.
01/02/2017
It's a spice that's kind of growing on me.
01/01/2017
I never received this item.
01/01/2017
Not as good as what I expect... :(
01/01/2017
This scent is amazing! Definitely recommend it to anyone. It's fresh, spicy, masculine, and sexy. Can't go wrong wearing this in any situation.
01/01/2017
It smells so good on my husband
01/01/2017
Great scent!!! Good for office to happy hour.
12/31/2016
So far, the best
12/31/2016
it's a great scent that mixes well with my chemistry
12/31/2016
nice strong smell
12/31/2016
It smells really good
12/31/2016
I thought it was very nice!!
12/31/2016
This cologne is masculine and awesome!!!
12/29/2016
Very manly an sweet Have had a bunch of complaints on this one..
12/29/2016
It's a good scent. It's more of a classic scent. I feel slightly more mature when I put it on. I'm 32 but when I wear this stuff I feel like I'm 45 with a wife, house on a hill with a white picket fence, and my 2.5 children doing their homework because all I needed to do was stare at them and they immediately obeyed. It may not actually make me a highly mature man, but at least I feel like one.
12/22/2016
Not for me. A bit old.
12/17/2016
Smells real gosh darn good. 10/10 would recommend
12/17/2016
Strong, bold, but very classic smell. Scent did not last all day. When freshly sprayed smell is strong, but fades. Good winter cologne.
12/15/2016
Like the scent I thinks it's perfect for this time of year
12/13/2016
This is my second sample and it is great. really woodsy. I have been going for the quiet scents. Trying to stay tone down for office and the bus ride to work. This is a date night fragrance and my wife is loving it.
12/10/2016
I do wish it would last a bit longer. This one is so spicey but so good, good winter sent warme and inviting. Does start out strong guys but give it time too settle and it's perfect.. only 4 stars because I would like it to last an hour or 2 longer
12/07/2016
Love BVLGARI! Unfortunately, I strongly dislike this cologne. It very strong and smells a bit like an older gentleman.
12/07/2016
Not my favorite
12/07/2016
A bit too strong for my tastes.
12/07/2016
Great cologne,
12/06/2016
Not the longest lingering scent.
12/06/2016
It smells great. The smell comes off a bit strong on first application so be careful about putting on too much. It is a smooth fragrance that is dark and wintery, but not old mannish. It is an edgy and romantic dark scent. Perfect for date night.
12/06/2016
smelled very feminine. not my favorite.
12/05/2016
Smells alot like baby powder. But i loved it !!!
12/05/2016
Very classic smell, hints of floral notes are most obvious but not feminine at all. Again a very classic scent that is great. I love this scent
12/05/2016
An ok scent. I prefer the regular Bulgari best.
12/05/2016
FANTASTIC!!! Nice masculine scent. Last all day. Wife loves it! Not overpowering
12/04/2016
Strong and deep. Doesn't stay long
12/04/2016
Nice scent. Hint of something spicy such as cinnamon. Strong as well.
12/03/2016
An amazing scent! 10/10 would recommend!
12/03/2016
This scent is brooding,dark and mysterious. It's voice is loud enough to be heard,yet subtle enough to not intrude. It is elegant without being unapproachable. I really enjoy this fragrance.
12/03/2016
It's more of a soft black scent, nicely blended! ,sweet for the club nights tips brah!
12/02/2016
Smell good n last long 5 stars
12/02/2016
I love this scent. Can't get enough of this.
12/02/2016
Best scent I've gotten yet
12/02/2016
It has a spiciness to it that is really nice. I think it is especially good for the winter. A nice warm scent.
12/01/2016
The front note is quite strong and spicy, but it does not stay very long. Within half an hour the scent changes to something sweet. An interesting fragrance overall.
12/01/2016
A mild black scent. Much unlike most Bvlgaris in my opinion.
12/01/2016
This is a great fragrance
12/01/2016
I didn't really like this cologne. Its REALLY peppery and the pepper kind of overrides everything else.
12/01/2016
Love the scent!!!! Best way to describe it is "Rich Old Man"
11/30/2016
Didn't care for this cologne. It reminds me of church incense
11/30/2016
Great complex scent. Perfect for fall or winter
11/29/2016
this a nice smelling colong with a woodsy aroma all my girlfrends love it the best one so far
11/29/2016
This is amazing, I will buy this item frequently
11/29/2016
not a fan at all
11/19/2016
Good strong scent. Not my ideal though.
11/17/2016
One of my favorites, manly but not "old man" smell, not overpowering but you definitely take notice. yummy
11/11/2016
Great one to start your subscribtion
11/11/2016
Way too strong. Definitely not a young man's scent.
11/07/2016
It was a great smell but it wasn't a good smell for me.
11/07/2016
Love the scent
11/07/2016
Amazing scent. Very masculine. Lasts all day but not overpowering or too sweet.
11/07/2016
fragrance was strong but not overpowering. good for the office or a night out.
11/06/2016
Was not a fan at all.
11/05/2016
It last a long time but a little strong
11/05/2016
Great scent my wife loved it!
11/04/2016
Smells nice. Doesn't last long though.
11/04/2016
I was actually confused when I got my shipment because the card I got said I would be getting Thirdman "Eau Inexplicable", but instead I got Bvlgari "Man in Black". Safe to say I was not disappointed. The smell is great, lasts all day while I'm at work up until the last few hours I have. I received numerous compliments and I work with a ratio of 3 to 1 females, to males in my office, so it was rather nice to here. Can't wait to try my next bottle I get in december. Thank you Scentbird.
11/04/2016
Fantastic scent!
11/04/2016
Great complements on it..
11/04/2016
This cologne is a unique scent. It's a gentle scent. It's almost baby powder like. Smells great but doesn't over take the room.
11/04/2016
I was not a fan of this.
11/04/2016
I didn't receive my order?
11/03/2016
Smells great honestly
11/03/2016
Of all the colognes I've received thus far, this is my favorite.
11/02/2016
did not like - to spicy/cinnamon smelling.... should have pick one of my favorites as my 1st pick so I could have a travel size...
11/01/2016
Love this Scent , not heavy and goes well with the ladies.. Would buy this one again.
11/01/2016
wonderful scent , clean and crisp.
11/01/2016
A little "powdery" at first but more woodsy after time. A nice daily wear.
11/01/2016
It may have just been my skin but this cologne smelled just like the original "Old Spice". My wife hated it as do I. it sucks because that is a waste of a month of smell good.
11/01/2016
The smell is great and it lasts all day.
11/01/2016
When i first tried it. I thought it was a lil strong; but as the night progressed i got a few compliments and i kept smelling my collar. Love it.
11/01/2016
Somewhat sweet smell and lasts a decent amount of time. Would wear everyday as opposed to occasions
11/01/2016
Too much like a woman's perfume for my taste.
11/01/2016
I didn't like this one😔
11/01/2016
An amazing scent. Very complex spice notes that are so well blended. It's a fantastic scent for office or date night. One of the best features is that the scent is long lasting.
10/31/2016
This is a complex scent, in my opinion. It has a warm, spicy, almost "cinnamon" type of smell...very unique. It doesn't really project, but has a rather "alluring" vibe. It does have really good longevity, though. I would say this scent is perfect for evening, fall/winter, date night, intimate type of scent. I feel that the scent is rather linear, though...meaning that it smells the same when it dries down as it does when first sprayed. Definitely very classy, though, and it doesn't seem like it would be offensive to anyone. It would be a pretty safe "blind buy" in my opinion. ;)
10/31/2016
One of the best i ever had, will buy this one soon,8.5 out of 10, my girl loves this one and i loved it , i have a lot of colognes so i know my stuff.Usually i like the one but this one gives it comp. I would use this on a date tho, the one i would use if im alone going out.
10/29/2016
I love this scent, best scent so far!
10/29/2016
I'm happy with the smell.
10/12/2016
Smells really good last a long time. I like a more softer smell sometimes.
10/12/2016
Very nice fragrance, great for a black tie event.
10/12/2016
Soft and spicy, very nice for an evening out. Has a slight "grandmother's powder room" chalky lingering scent after you spray but nothing too noticeable. Only 4 stars because it doesn't last long at all.
10/11/2016
Very nice masculine woodsy scent, but not an everyday cologne to wear.
10/08/2016
Bvlgari Man in Black smelled good and it last hours.
10/07/2016
Awsome scent really enoying it.
10/07/2016
My wife said it smelled like something an older man above 50 would wear so I gave it away as a gift. Very strong smelling like cedars and elegant mists of vapor and smoke somewhat sweet and lingers.
10/06/2016
I really enjoy this scent. It has quickly become my favorite thus far.
10/05/2016
It's a nice scent, subtle wood and cI trust smell.
10/05/2016
Strong lasting scent. Definitely a keeper!
10/05/2016
Reminds me of the old Avon smell. Definitely only for special events. Good cologne but wouldn't wear it everyday.
10/05/2016
Definitely one of my favorites. Unique smell and lasted a long time. Love it!
10/05/2016
Very subtle, will become one of my go to fragrances
10/04/2016
This is my first of Bulgaria collection. My wife al.osteoporosis attack me when she's smell it. Lol. I love this!
10/04/2016
Love this cologne will order more
10/04/2016
It's OK but not for me!
10/04/2016
I love it, everyone kept saying all night OMG you smell so good
10/04/2016
Not for me was a little to feminine for my taste
10/04/2016
Definitely a good scent but a little hard to get used to for me. Strong scent. I like that it lasts a long time.
10/04/2016
Not really my cup of tea - starting to smell like other scents I've ordered. #notafan
10/04/2016
Wasn't a fan of this one...
10/04/2016
Yet another great cologne by Bulgari. Every one is sexy smelling. Women love them on me!
10/04/2016
Loved this scent on hubby
10/03/2016
Not Bad... Similar scent to Obesession
10/02/2016
Smells amazing
10/02/2016
I really like this. Definitely suits my taste. Really like the leather and wood notes...
09/30/2016
the scent was okay but not my favorite. my biggest problem was that the scent did no last very long and have to apply too many times through out the day.
09/29/2016
I sprayed this and instantly thought it smelled far too feminine... I had a few other people smell it to make sure it wasn't just me, and they all agreed, it smelled more like a woman's perfume than a man's cologne... I pulled the vial out of the case, and sure enough, it was a perfume! Rather than sending me what I paid for (Bvlgari - Man in Black), they sent me a sickley sweet smelling perfume called "Intense Cafe" by Montale. So far, I'm less than impressed with their service...
09/27/2016
Just tried this for the first day, and already a winner! A very masculine scent that has a classy mature feel about it while still staying fresh. This will probably be my first full bottle purchase from scentbird it's that good!
09/26/2016
Improved version of Spicebomb to me but without the longevity. Beautiful enough to have bought a full bottle soon after receiving the sample. So nice. Don't over-do it though.
09/23/2016
I really didn't like this scent.
09/16/2016
One of the best manly scents I've smelled in awhile
09/16/2016
Really good !!!
09/16/2016
I didn't really like this one but other people did
09/08/2016
I haven't had this yet.
09/08/2016
I DIDN""T GET MY ORDER!
09/06/2016
My boyfriend really likes this cologne! I do too!
09/06/2016
It's a great fragrance but overall is a sweet warm smell that doesn't really go very well with my personality.
09/06/2016
Love the scent. Will smell even better during the fall and winter months.
09/05/2016
How do I buy this
09/04/2016
I'm very pleased with it & I'm very picky. 1 spray was good for all day
09/02/2016
smells good, not to strong.
09/02/2016
One of the best scents I've smelled. It last forever and isn't overpowering but won't go unnoticed. Perfect for the workplace and great for those lucky enough to get close to you! Highly recommended.
09/02/2016
Ver very good the ladies will love you
09/02/2016
Love this scent, thanks!
09/01/2016
Initially I was a bit apprehensive about this cologne, but after 2 uses "I got it". For those fellas who enjoy the slightly finer things in life (like a nice cigar with your whiskey, bourbon or scotch of choice for the more distinguished gentlemen) check out this tobacco-y/leathery/subtlety sweet scent by Bvlgari. It's not the type of scent id usually consider at first smell, but this is why I like Scentbird. You can discover new colognes without having to commit to a full bottle!
09/01/2016
Very nice scent. Definitely an after 5 cologne.
09/01/2016
Great way to try new colognes.
08/31/2016
I didn't care for it the first time I put it on. It seemed too spicy for me. I now, honestly, can get enough of it.