Bvlgari
Man in Black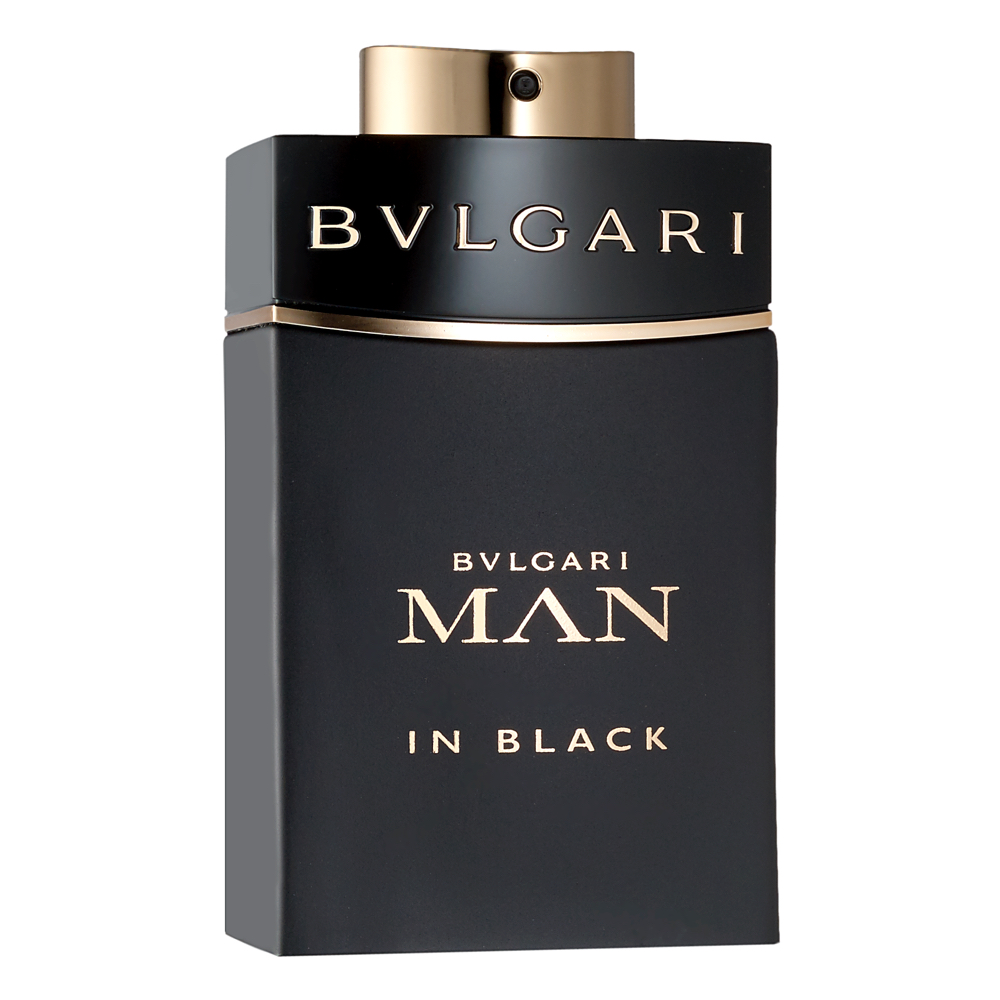 Get a 30-day supply of Man in Black
for
$
14.95
Notify me once this scent is available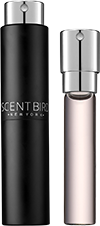 0.27 oz subscription

0.27 oz a la carte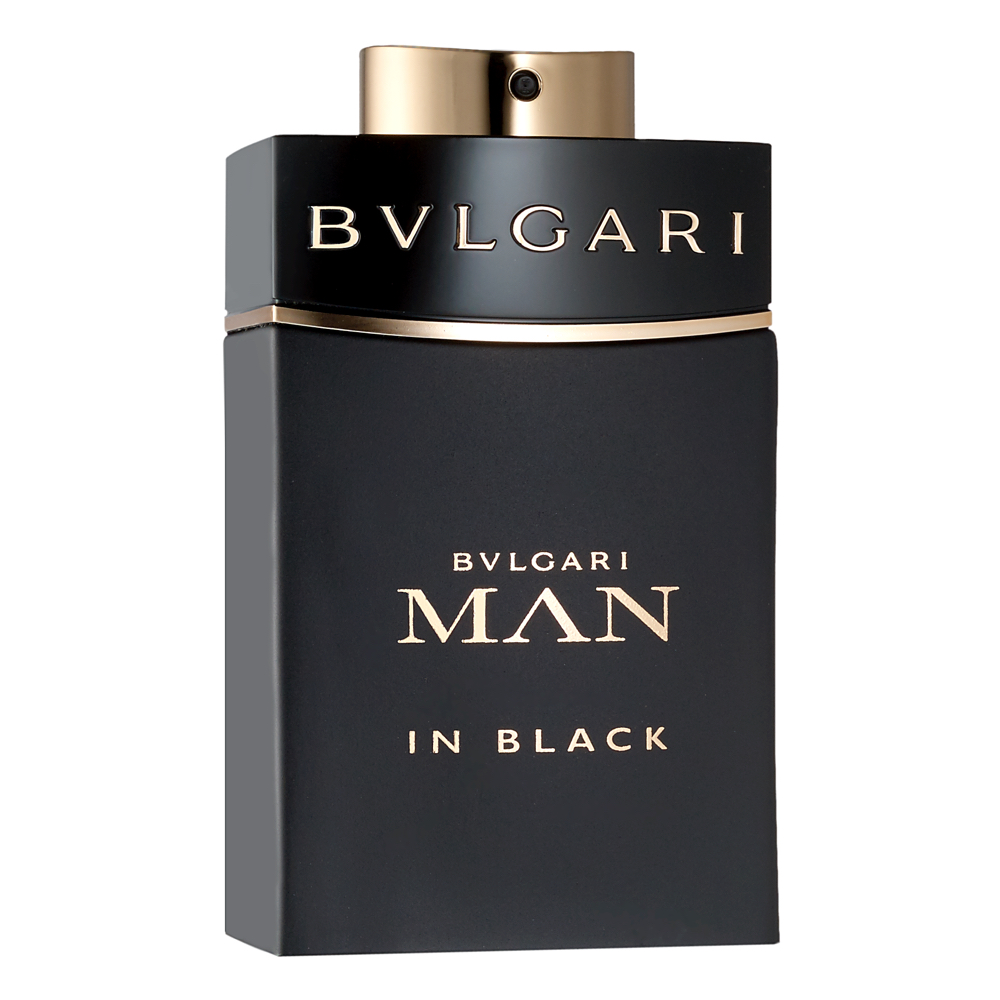 3.4 oz bottle
Share and earn free perfume
Notes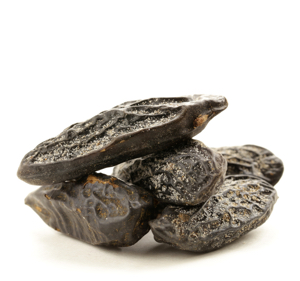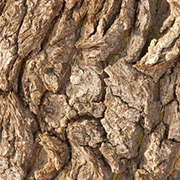 Description
Inspired by the Roman god of fire and metal as well as Bvlgari's bold, luxurious timepieces for men. Notes of amber and leather are contrasted with addictive, honeyed spices to compose this sensuous, supremely masculine fragrance. A neo-Oriental eau de parfum with a sophisticated, totally unexpected signature, Bvlgari Man in Black expresses virile strength and irresistible seduction in equal measure.
You may also like
Man in Black by Bvlgari Reviews
12/05/2016
Smells alot like baby powder. But i loved it !!!
12/05/2016
Very classic smell, hints of floral notes are most obvious but not feminine at all. Again a very classic scent that is great. I love this scent
12/05/2016
An ok scent. I prefer the regular Bulgari best.
12/05/2016
FANTASTIC!!! Nice masculine scent. Last all day. Wife loves it! Not overpowering
12/04/2016
Strong and deep. Doesn't stay long
12/04/2016
Nice scent. Hint of something spicy such as cinnamon. Strong as well.
12/03/2016
An amazing scent! 10/10 would recommend!
12/03/2016
This scent is brooding,dark and mysterious. It's voice is loud enough to be heard,yet subtle enough to not intrude. It is elegant without being unapproachable. I really enjoy this fragrance.
12/03/2016
It's more of a soft black scent, nicely blended! ,sweet for the club nights tips brah!
12/02/2016
Smell good n last long 5 stars
12/02/2016
I love this scent. Can't get enough of this.
12/02/2016
Best scent I've gotten yet
12/02/2016
It has a spiciness to it that is really nice. I think it is especially good for the winter. A nice warm scent.
12/01/2016
The front note is quite strong and spicy, but it does not stay very long. Within half an hour the scent changes to something sweet. An interesting fragrance overall.
12/01/2016
A mild black scent. Much unlike most Bvlgaris in my opinion.
12/01/2016
This is a great fragrance
12/01/2016
I didn't really like this cologne. Its REALLY peppery and the pepper kind of overrides everything else.
12/01/2016
Love the scent!!!! Best way to describe it is "Rich Old Man"
11/30/2016
Didn't care for this cologne. It reminds me of church incense
11/30/2016
Great complex scent. Perfect for fall or winter
11/29/2016
this a nice smelling colong with a woodsy aroma all my girlfrends love it the best one so far
11/29/2016
This is amazing, I will buy this item frequently
11/29/2016
not a fan at all
11/19/2016
Good strong scent. Not my ideal though.
11/17/2016
One of my favorites, manly but not "old man" smell, not overpowering but you definitely take notice. yummy
11/11/2016
Great one to start your subscribtion
11/11/2016
Way too strong. Definitely not a young man's scent.
11/07/2016
It was a great smell but it wasn't a good smell for me.
11/07/2016
Love the scent
11/07/2016
Amazing scent. Very masculine. Lasts all day but not overpowering or too sweet.
11/07/2016
fragrance was strong but not overpowering. good for the office or a night out.
11/06/2016
Was not a fan at all.
11/05/2016
It last a long time but a little strong
11/05/2016
Great scent my wife loved it!
11/04/2016
Smells nice. Doesn't last long though.
11/04/2016
I was actually confused when I got my shipment because the card I got said I would be getting Thirdman "Eau Inexplicable", but instead I got Bvlgari "Man in Black". Safe to say I was not disappointed. The smell is great, lasts all day while I'm at work up until the last few hours I have. I received numerous compliments and I work with a ratio of 3 to 1 females, to males in my office, so it was rather nice to here. Can't wait to try my next bottle I get in december. Thank you Scentbird.
11/04/2016
Fantastic scent!
11/04/2016
Great complements on it..
11/04/2016
This cologne is a unique scent. It's a gentle scent. It's almost baby powder like. Smells great but doesn't over take the room.
11/04/2016
I was not a fan of this.
11/04/2016
I didn't receive my order?
11/03/2016
Smells great honestly
11/03/2016
Of all the colognes I've received thus far, this is my favorite.
11/02/2016
did not like - to spicy/cinnamon smelling.... should have pick one of my favorites as my 1st pick so I could have a travel size...
11/01/2016
Love this Scent , not heavy and goes well with the ladies.. Would buy this one again.
11/01/2016
wonderful scent , clean and crisp.
11/01/2016
A little "powdery" at first but more woodsy after time. A nice daily wear.
11/01/2016
It may have just been my skin but this cologne smelled just like the original "Old Spice". My wife hated it as do I. it sucks because that is a waste of a month of smell good.
11/01/2016
The smell is great and it lasts all day.
11/01/2016
When i first tried it. I thought it was a lil strong; but as the night progressed i got a few compliments and i kept smelling my collar. Love it.
11/01/2016
Somewhat sweet smell and lasts a decent amount of time. Would wear everyday as opposed to occasions
11/01/2016
Too much like a woman's perfume for my taste.
11/01/2016
I didn't like this one😔
11/01/2016
An amazing scent. Very complex spice notes that are so well blended. It's a fantastic scent for office or date night. One of the best features is that the scent is long lasting.
10/31/2016
This is a complex scent, in my opinion. It has a warm, spicy, almost "cinnamon" type of smell...very unique. It doesn't really project, but has a rather "alluring" vibe. It does have really good longevity, though. I would say this scent is perfect for evening, fall/winter, date night, intimate type of scent. I feel that the scent is rather linear, though...meaning that it smells the same when it dries down as it does when first sprayed. Definitely very classy, though, and it doesn't seem like it would be offensive to anyone. It would be a pretty safe "blind buy" in my opinion. ;)
10/31/2016
One of the best i ever had, will buy this one soon,8.5 out of 10, my girl loves this one and i loved it , i have a lot of colognes so i know my stuff.Usually i like the one but this one gives it comp. I would use this on a date tho, the one i would use if im alone going out.
10/29/2016
I love this scent, best scent so far!
10/29/2016
I'm happy with the smell.
10/12/2016
Smells really good last a long time. I like a more softer smell sometimes.
10/12/2016
Very nice fragrance, great for a black tie event.
10/12/2016
Soft and spicy, very nice for an evening out. Has a slight "grandmother's powder room" chalky lingering scent after you spray but nothing too noticeable. Only 4 stars because it doesn't last long at all.
10/11/2016
Very nice masculine woodsy scent, but not an everyday cologne to wear.
10/08/2016
Bvlgari Man in Black smelled good and it last hours.
10/07/2016
Awsome scent really enoying it.
10/07/2016
My wife said it smelled like something an older man above 50 would wear so I gave it away as a gift. Very strong smelling like cedars and elegant mists of vapor and smoke somewhat sweet and lingers.
10/06/2016
I really enjoy this scent. It has quickly become my favorite thus far.
10/05/2016
It's a nice scent, subtle wood and cI trust smell.
10/05/2016
Strong lasting scent. Definitely a keeper!
10/05/2016
Reminds me of the old Avon smell. Definitely only for special events. Good cologne but wouldn't wear it everyday.
10/05/2016
Definitely one of my favorites. Unique smell and lasted a long time. Love it!
10/05/2016
Very subtle, will become one of my go to fragrances
10/04/2016
This is my first of Bulgaria collection. My wife al.osteoporosis attack me when she's smell it. Lol. I love this!
10/04/2016
Love this cologne will order more
10/04/2016
It's OK but not for me!
10/04/2016
I love it, everyone kept saying all night OMG you smell so good
10/04/2016
Not for me was a little to feminine for my taste
10/04/2016
Definitely a good scent but a little hard to get used to for me. Strong scent. I like that it lasts a long time.
10/04/2016
Not really my cup of tea - starting to smell like other scents I've ordered. #notafan
10/04/2016
Wasn't a fan of this one...
10/04/2016
Yet another great cologne by Bulgari. Every one is sexy smelling. Women love them on me!
10/04/2016
Loved this scent on hubby
10/03/2016
Not Bad... Similar scent to Obesession
10/02/2016
Smells amazing
10/02/2016
I really like this. Definitely suits my taste. Really like the leather and wood notes...
09/30/2016
the scent was okay but not my favorite. my biggest problem was that the scent did no last very long and have to apply too many times through out the day.
09/29/2016
I sprayed this and instantly thought it smelled far too feminine... I had a few other people smell it to make sure it wasn't just me, and they all agreed, it smelled more like a woman's perfume than a man's cologne... I pulled the vial out of the case, and sure enough, it was a perfume! Rather than sending me what I paid for (Bvlgari - Man in Black), they sent me a sickley sweet smelling perfume called "Intense Cafe" by Montale. So far, I'm less than impressed with their service...
09/27/2016
Just tried this for the first day, and already a winner! A very masculine scent that has a classy mature feel about it while still staying fresh. This will probably be my first full bottle purchase from scentbird it's that good!
09/26/2016
Improved version of Spicebomb to me but without the longevity. Beautiful enough to have bought a full bottle soon after receiving the sample. So nice. Don't over-do it though.
09/23/2016
I really didn't like this scent.
09/16/2016
One of the best manly scents I've smelled in awhile
09/16/2016
Really good !!!
09/16/2016
I didn't really like this one but other people did
09/08/2016
I haven't had this yet.
09/08/2016
I DIDN""T GET MY ORDER!
09/06/2016
My boyfriend really likes this cologne! I do too!
09/06/2016
It's a great fragrance but overall is a sweet warm smell that doesn't really go very well with my personality.
09/06/2016
Love the scent. Will smell even better during the fall and winter months.
09/05/2016
How do I buy this
09/04/2016
I'm very pleased with it & I'm very picky. 1 spray was good for all day
09/02/2016
smells good, not to strong.
09/02/2016
One of the best scents I've smelled. It last forever and isn't overpowering but won't go unnoticed. Perfect for the workplace and great for those lucky enough to get close to you! Highly recommended.
09/02/2016
Ver very good the ladies will love you
09/02/2016
Love this scent, thanks!
09/01/2016
Initially I was a bit apprehensive about this cologne, but after 2 uses "I got it". For those fellas who enjoy the slightly finer things in life (like a nice cigar with your whiskey, bourbon or scotch of choice for the more distinguished gentlemen) check out this tobacco-y/leathery/subtlety sweet scent by Bvlgari. It's not the type of scent id usually consider at first smell, but this is why I like Scentbird. You can discover new colognes without having to commit to a full bottle!
09/01/2016
Very nice scent. Definitely an after 5 cologne.
09/01/2016
Great way to try new colognes.
08/31/2016
I didn't care for it the first time I put it on. It seemed too spicy for me. I now, honestly, can get enough of it.
08/30/2016
love the way it smells cant wait to wear it.
08/30/2016
Light and refreshing
08/30/2016
Good fragrance. Kinda Citrusy, but Mello.
08/30/2016
Loved this scent got alot of compliments on it.
08/30/2016
Smells amazing!
08/24/2016
While it's not exactly what I expected from the description, it's a very nice scent once it settles in a bit. When first sprayed on it's a little too amber-y sweet for my tastes, but as it airs out that eases up.
08/18/2016
Smells great, I feel like it fades after about 4 hours though but really good scent...
08/11/2016
Great scent. Wish shipping process was a little faster though.
08/11/2016
Awesome... Get you notice wherever you go :)
08/09/2016
Very bold and masculine scent, I prefer for special occasions.
08/09/2016
Not amazing at first, but once it lightens up on strength, it's not terrible. Definitely not a preferred cologne choice. Very mature and dark. Good for fancy events.
08/08/2016
I like the scent it was one of my favorite
08/05/2016
Good sent. Very masculine. I used it primarily on dates and other more formal occasions.
08/05/2016
Good sent. I only used it for dates and more formal occasions.
08/05/2016
I did like this sent and got compliments on how it smelled as well.
08/05/2016
awesome smell long lasting, very mature smell!
08/05/2016
Never received it so can not rate it.
08/04/2016
i dont like it, it smells like a womans perfume... i think you might have sent me the wrong one? i thought i ordered the Cologne for Men!? if not it was in the Cologne for men selection?
08/02/2016
Too strong smelling for me. Over all not a bad scent though.
08/02/2016
Delightful smell of sandalwood. And very light I would recommend this for after work while going to happy hour.
08/01/2016
Great smell! Not to strong but strong enough. It doesn't last all day so you must reapply it throughout various times but all around a pretty decent cologne.
07/31/2016
It's just...okay. Nothing special. My wife says she likes it, but I can tell she's not wild about it. I haven't had any compliments on it at all (which is one of the main ways I judge a fragrance.) Bvlgari Aqva is still the best by far!
07/31/2016
I didn't like at all.It is strong in the beginning it only last for like 20 minutes . it's too powdery for Me. it feels like Its for an older person like the age of 60.
07/30/2016
Awesome manly smell, got plenty of compliments
07/22/2016
Good masculine scent, doesn't come off as strong smelling. It will need to be reapplied later in the day and the scent dissipates.
07/16/2016
Nice start. I enjoy this scent, while I would recommend it I would not purchase it as it is too familiar of a scent. I feel too much that its scent borrows from a few other well known colognes. This does not make it a bad scent just not a unique one!
07/09/2016
Very nice scent smells really good and last long best one so far
07/08/2016
I really like this one! It's my favorite so far...musky & masculine. Highly recommended!
07/05/2016
Great scent love it
07/03/2016
Perfect for what I was looking for, smells amazing!! Wish it lasted longer but nothing reapplying can't fix!!
07/02/2016
It was good but not one of my favorites.
07/02/2016
Great scent got lots of compliments on it
07/01/2016
Great scent for date night or special event. Only down side is it doesn't last long.
07/01/2016
I love this one. Kinda heavy at first but it lasts a long time. Have received many complements on this scent.
07/01/2016
Great scent lasts all day
06/30/2016
Smells amazing!!!!
06/29/2016
It was a little creamier than I expected.
06/21/2016
a very subtle but very formal smell. Very warm and soothing. This scent fades rather quickly but you can still smell it after 3 hours.
06/21/2016
Starts off smelling kind of formal...a masculine smell thats a little flowery but not really. The lingering smell after a half hour says "we're gonna have fun tonight" in a new york city summer outdoor nightclub kind of way. The leathery smell at the end is 💪🏼💪🏼. Recommend.
06/13/2016
This was the fragrance a co-worker of mine shared with me when he told me about scentbird.com. We usually differ in opinions regarding colognes and my initial response was so, so, but after letting it settle for about 10min it really complemented my natural body chemistry. Great cologne that works for me as well as an awesome introduction to the Scentbird company!
06/08/2016
Wonderful fragrance!
06/07/2016
MMMMM...Its stronger than i expected but I love it! It's subtle fresh, manly and appeasing!
06/03/2016
Just received my order, the scent is PHENOMENAL! Looking forward to my next shipment order. Don't know how long I'll keep this mail order account but right now I'm enjoying it.
06/02/2016
Strong but not overpowering
06/02/2016
It's very easy to love. Turns heads every where you walk.
06/02/2016
Thought it was one of the best out there
05/31/2016
Sexy! Like Me! LOL
05/04/2016
First Scent I've received! While there's nothing particularly WRONG with this smell, it feels very generic to me. It's has a leathery-but-minty scent that lasted for 10-12 hours no problem. I will say the longer I wore the scent, the more and more leathery it got, and the minty tinge became almost more of a talcy smell, but I think I actually liked it better the more I wore it. 3.5/5 Hearts
04/27/2016
Nothing special but adequate for a general scent for every day scene.
04/27/2016
I liked it but the girls in my office werent big fans. Good for work or an evening out. My GF thought it was ok but not her favorite.
04/16/2016
Some scents just don't vibe with me. This is cologne has a very distinctive smell that gave me a headache. It had an old perfume smell to it.
04/15/2016
First one i have received and i am loving it. Definitely a date night type of smell. First 10ish minutes has a crazy mix of smells, hard to describe. Then after that has a strong leather and faint rum smell.
03/29/2016
Not a fan. My wife thought it was very feminine smelling
03/29/2016
I loved this one. A great scent for work.
03/29/2016
I love having new scents every month. It's not the same ol' and people notice when you switch it up
03/29/2016
BVLGARI Man in Black is a very pleasant scent for a gentleman. The scent is not overbearing and pleasantly perfumes for professional attire or formal attire.
03/29/2016
I loved Extreme, so I thought I'd like this one. Very powdery and perfumey. Smelled like an older man. Not bad, just not good.
03/29/2016
Made me nauseous
03/19/2016
I really like this cologne. Lasted all day on me and i work at a Chili Parlor..
03/18/2016
Loved it. Very intense.
03/09/2016
Distinctive scent. Sparked my interest in the rest of the Bvlgari line.
03/02/2016
Good but not blown away. I prefer Spice bomb.
02/29/2016
I like the smell but it doesn't seem to last long after about four hours. There is a spicy note at first then towards the end a rum note. this is not my first pick but definitely not my last.
02/05/2016
great-smelling and "manly". just the right cologne for formal events!
02/05/2016
This sent definitely improves with time.
02/03/2016
very strong. likely to be a date night scent. definitely not an everyday cologne
02/03/2016
eh.. I really am not fond of this cologne.. Its a little too strong at first.. I am not sure ill even use this months because i don't like it.. I went to the mall today and i decided rather than go blindly into these months pick the ones i like in the stores.. I feel like I smell like an old man.. I'm 28..
02/02/2016
Initial potent scent, when it does wear down however, it becomes an attractive scent. My recommendation is to spray an hour before hand.
02/02/2016
Very good scent,, wears well for the night out!
02/02/2016
I'm so very pleased with everything I have gotten and highly recommend it to all my friends and family !! 👍👍👍👍
02/02/2016
Smell's awsome
02/02/2016
Timeless, classic!
02/01/2016
Love this stuff! It's either you love it or you don't. Clean and mature and it lasts up to 6+ hours. A gem for the gentleman that's over the age of 25 and wants something that smells classy.
01/30/2016
Nice scent not to over powering
01/27/2016
Nice warm spicy scent. Have gotten several compliments on it.
01/13/2016
Twas absolutely great! Definitely a newly added favorite of mine.
01/06/2016
it smells very classy, i loved it. pretty good lasting power.
01/06/2016
Powerful, distinctive. You put this on and you feel like the Man in Black himself. Ride to Folsom Prison, bang out some jammers and try to avoid the ring of fire.
01/04/2016
Very similar to Spicebomb.
01/04/2016
Good scent, but was a bit old man-ish for me.
01/02/2016
I love this smell on my husband! He did not like it at first, but it smells better after about five minutes and will last all day. My husband doesn't wear cologne often, but I've noticed that he's been wearing this cologne almost every time he leaves the house now. :)
12/30/2015
Nice scent but fades quickly
12/30/2015
Love this scent!
12/27/2015
Very nice and clean scent! Love it!
12/23/2015
Great cologne, very classic and masculine scent
12/06/2015
Great smell! Love the scent!
12/05/2015
Great really love this stuff. I am usually complemented on my "amazing" blue eyes. But this illicited comments on "what i was wearing", great cologne.
12/05/2015
It has a very warm, subtle scent, which is perfect for colder weather. Very manly.
11/29/2015
Loved it Women kept asking me what i wear definitely going to buy again
11/25/2015
I really like this scent
11/24/2015
Very classy "Dress Up' or evening scent. You can even wear it daily to the office. Lot's of compliments in the elevator, but not gauche and overbearing. Nice warm scent, with blossoms of spice and herb. Manly and yet sophisticated at the same time.
11/08/2015
Probably one of the best scents I own. I ended up buying the big bottle of this. At first you get this Rum/spice blast. After about 5 min this stuff shines like a beast. Leathery,spicy vanilla. It's a work of art. Just wish longevity was a little better. It smells so good !
11/06/2015
Love it smells really masculine like a classic man
11/05/2015
very manly scent, dark tones leather being one of them
11/03/2015
scent doesnt last
11/01/2015
Little too powered for my taste
10/31/2015
Musky yet smooth a lil sweetness mixed in good for fall season.
10/30/2015
nice warm and woody/spicy scent.
10/30/2015
Very nice fall scent.
10/29/2015
Not my style but smells very good!
10/06/2015
Has a unique smell
10/02/2015
The scent is "not me" is what I've been told. I generally go with fruity colognes, but I do like this. we will see what the night brings
10/01/2015
Very good clean manly smell
09/30/2015
I own Bvlgari Man Extreme, this is definitely a more dressy scent. I wear this on date night, a good scent for the fall.
09/29/2015
Great smell all day long
09/24/2015
The sweetness of the tonka bean and benzoin resin truly stand out, ameliorating the otherwise-classic notes. Great date-night scent that is surprisingly subtle.
09/23/2015
Definitely a favorite
09/03/2015
Such a great scent! Long-lasting, very clean. I own Bvlgari Man Extreme, and this is a far more "dressy" scent than BME.