Bvlgari
Bvlgari Man Extreme EDT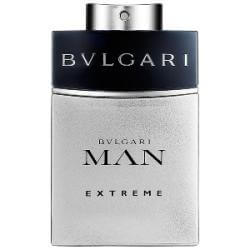 Get a 30-day supply of Bvlgari Man Extreme EDT
for
$
14.95
Notify me once this scent is available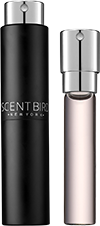 0.27 oz subscription

0.27 oz a la carte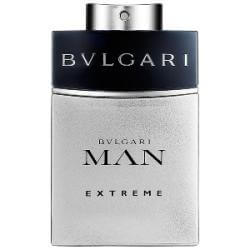 3.4 oz bottle
Share and earn free perfume
Notes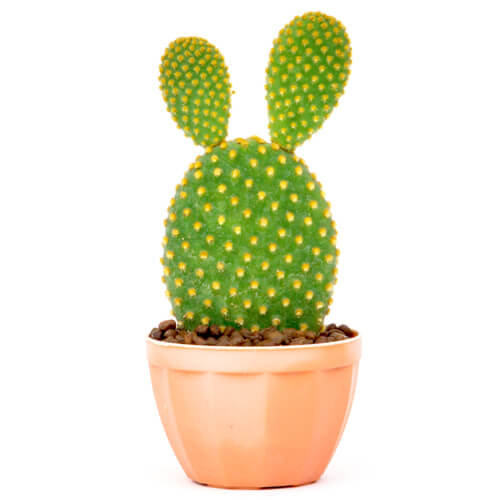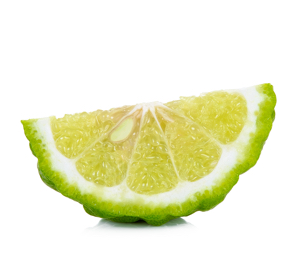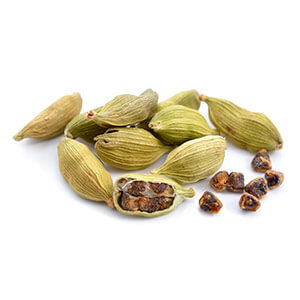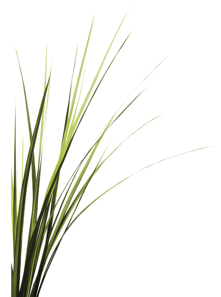 Description
Bvlgari's Pour Homme Extreme's cool, reserved, and satisfying blend of light green, herbal notes and accents of sophisticated spices instantly captivates. Green tea, barbershop lavender, breezy galbanum, and fir offer a chilled verdant theme, while pepper, nutmeg and cedar provide the bright heat and pop to bring it all together.
You may also like
Bvlgari Man Extreme EDT description
Bvlgari's Extreme Pour Homme is a meditative, dry, and spicy green scent with a cultured, cool feel. The spicier notes (cardamom, pepper, nutmeg) are all tuned low and smooth so the soft, tea-like herbal quality of Extreme Pour Homme can show its best side.
The opening begins with coriander, lavender, galbanum, and petitgrain. The lavender and galbanum are an excellent pair, as their natural buttoned-up, powdery coolness blends together so well. The barber shop elegance of lavender's soapy herbal profile soars when spiked with breezy, chilled green galbanum. Coriander's waxy heat and the bright neon pop of petitgrain work their magic to create firm boundaries on opposite sides of the lavender/galbanum accord. Or, put another way, Bvlgari's Extreme Pour Homme has an addicting emerald silk texture right from the beginning.
The heart takes that soft, gliding emerald silk and cleverly dips it into a fresh pot of astringent green tea. As the petitgrain fades, it's replaced by the tannic bite of dry, herbal tea accented with background bursts of pepper and nutmeg. These spicier notes again are tuned as low as possible, so the fresh and invigorating verdant energy of the tea's aromatics take center stage. The fir note is a faint gust of cool, forest mystery to match the chilly galbanum from the top.
The dry down is a rich, sweet, and earthy combination of oak moss, sandalwood, musk, and cedar. The lush, green theme continues with oak moss getting the most attention of the base notes. The tangy musk and bright cedar merge to slightly mimic the shimmering glaze of frosted greens. The sandalwood note is subtle, but creamy and rich, and anchors the texture of this fragrance in a satisfyingly delicious way.
Bvlgari's Extreme Pour Homme is not as "extreme" as you would think – actually, this fragrance has a delightfully cool, fresh, and poetic vibe coursing through it, that's more suited to quieter, more scholarly environments than a night out dancing.
But if you decide to wear it for the evening, don't be surprised if the most beautiful woman in the room happens to notice how cultured and intelligent you are. Making a date to meet for tea can lead to all kinds of mischief.
Read more
Bvlgari Man Extreme EDT by Bvlgari Reviews
11/16/2017
Love the scent!!!
11/14/2017
Great scent but I agree with the general consensus. It's awesome for about 3 hours before quickly fading away.
11/14/2017
Awesome scent but I agree with the general consensus. It last about 3 hours before quickly fading away.
11/05/2017
Doesn't last very long at all.
11/05/2017
Received a lot of compliments from this fragrance. Turned a couple of women on. 👍🏿
11/02/2017
Overall a nice fragrance but just does not last through out the day wares out after a couple hours and would have to spray some more
11/02/2017
Good fragrance, but the opening note isn't something I personally like.
11/01/2017
Could only smell it when I sprayed it on. Smell didn't last even out the door.
11/01/2017
A little "spicy" for my taste. Definitely a COLD weather scent.
10/31/2017
this is not a GOOD PERFUME ( the scence is pure acohol! ) i am not happy with this company if i dont get a good perfume by next month ill cancel
10/13/2017
This is my second sample I have Received from scentbirds. And the notes Complement one another very well. There is a Slight lavender smell but it's very Settle for being in a men's Cologne. I have Received many compliments from both women and men and Customers while I'm at work.
10/12/2017
This was my first fragrance from Scentbird, and it has a really masculine smell that's really nice and clean. I plan to get a regular sized bottle. It's a classic scent that you can wear everyday. Highly recommended!
09/27/2017
This is my first perfume from scentbird and I love it! I would really recommend it to my friends. thanks scentbird!
09/19/2017
I fell in love with this cologne after the first spray.
09/19/2017
Love it. Very fresh but longlasting, like an effortless freshness in a bottle. Has a lemony citrucy herbal great smell to it. It's sophisticated yet hang-out daytime fragrance that can definitely be worn at night on a date or event. Second Bvlgari I try and I'm hooked.
09/06/2017
Great scent long lasting
09/06/2017
I think it was great I love the stronge masculine smell.
09/05/2017
Very fresh smooth scent. Liking it so far.
09/05/2017
Great smell but fades fast last a couple hours then have to reapply
09/05/2017
This is one of the best colognes I've ever worn. It was great for the summer time. It worked really well with the different occasions. It was a great suggestion from ScentBird.
08/31/2017
Just ok - Goes on strong but fades very fast. Have to reapply if you want to maintain smell.
08/30/2017
Awesomeness in a bottle!
08/27/2017
Great fragrance one of my favorites so far.
08/05/2017
I liked this months fragrance it's a masculine scent with some hidden upscale qualities to it
07/17/2017
I have worn this several times now and get a comment on how nice and light it smells. I went and bough the full bottle almost immediately cause I found it amazing as well.
07/12/2017
I enjoyed the scent. A man smell that enhances the man smell.
07/12/2017
Smells really good. I enjoyed it. Enhances the man smell. Macho level cologne.
07/12/2017
Good stuff smells great I would definitely recommend!!!
07/11/2017
This cologne smells great!! I would definitely buy it again, it's not too strong and it's a masculine scent. Definitely worth getting!!
07/05/2017
This fragrance is honestly amazing and i will probably end up purchasing it, It has a strong scent but not overpowering, it lets people know whos in charge or who the alpha is
06/30/2017
Makes me feel like I am the freshest of the bunch I am with. And it stays that way till long after I forget I sprayed it on me.
06/28/2017
Bvlgari always is a stunning scent to add to any scent seeker! Loved this scent every spray to this date!
06/15/2017
This is an incredibly power scent that is unique in that you can shower and still vaguely smell of the stuff. It is exciting and energetic and even a little bit sexy in the right context. All men need this in there collection.
06/15/2017
My scentbird win! Got this for my husband & i love it.
06/02/2017
It's not a very strong scent and does not last long at all. It's perfect for those that work in an office setting where you won't be over powering smelly guy. I would say it's good for job interview.
06/02/2017
It's an alright smell. Just doesn't last very long at all.
06/01/2017
I really like the fragrance itself. Like most colognes on me, however, it seems to dissipate rather quickly.
05/27/2017
I love this cologne it smells nice if it wasn't for Scentbird I wouldn't have tried it I might even buy the bottle
05/27/2017
Love the cologne!!! My wife REALLY loves it! Highly recommend!
05/12/2017
I love how my boyfriend smell for me. It was his first cologne however super nice 👌👌
05/11/2017
My wife loves it very appealing smell not to strong
05/04/2017
the dry down is where this scent shines. give it some time before you make any decisions. clean and fresh
05/03/2017
never recived any scent for march or april. so can't review what you never recived
04/29/2017
Love the scent and it last for a while, which I like. I get a lot of compliments.
04/29/2017
This scent is pleasant yet strong. I've gotten a lot of compliments while wearing it. I recommend it to anyone who wants to smell pleasant without overdoing it.
03/07/2017
Not for me, a little to strong.
03/07/2017
Smells really clean, more of an older guy smell.
03/06/2017
I like it, was told it had a woodsy scent by a lady friend.
03/05/2017
Great scent but short lived doesn't stay long on fabric or skin.
03/05/2017
Of all the samples I've got on here this one has the shortest duration on me and the scent is subtle yet masculine
03/02/2017
Very fresh smell. Love it. Perfect for spring. I wear it to work.
02/27/2017
Very bitter"is type smell that starts very strong and does not last in my opinion. I personally prefer smells that arent too girls but are still sweet like Aqcua Di Gio and Cool Water so this smell was a bit off for my taste.
02/25/2017
Not my style....to much grapefruit hints doesn't do well with my chemistry.
02/07/2017
Nice,clean and crisp scent,it is a professional and business suits smell !!!
02/06/2017
Very nice, fresh scent! My wife loves it! I would have rated it for Daytime wear but she said it would be good for a Date Night also, so...she wins. It smells just like a scent I've worn before and I think...I think it's Aqua DiGio...I could be wrong.
02/04/2017
I like this scent very much
02/04/2017
I thought this cologne smelled amazing a got great compliments on it and will recommend it to friends
02/03/2017
For the ladies, and my lady like to put it on her pillow
02/03/2017
Great smell for dates.
02/03/2017
I love the smell!
02/03/2017
Awesome cologne! Smells amazing, light and warm.
01/29/2017
Loved this cologne! Only wish that it lasted a lil longer. I reapplied after a few hours to remedy longevity problems. Women love it!
01/20/2017
Too Spicy for day time
01/16/2017
Very good cologne, somewhat perfumey but still masculine. Perfect for special night out.
01/16/2017
Good scent. I wear it at work but would better be worn for a dress up occasion.
01/03/2017
I like it. Very good smell.
01/03/2017
Its ok, a little spicy for my taste but lasts a good while.
01/02/2017
It's not bad. Has a clean masculine scent. Good for work or rec. Don't overpower.
01/02/2017
Never received it. I received the envelope with a cut in it and the contents missing from USPS! Very upset, but can't do anything about it.
01/02/2017
Absolutely love this sent!
01/01/2017
vey sweet scent, girls love it lol
12/31/2016
Not really distinctive to me, smells like a run-of-the-mill evening/winter cologne my dad would wear when I was a kid.
12/31/2016
I prefer a much less spicy scent. There are nice citrus aspects to this fragrance, but it's much too heavy for me.
12/30/2016
My husband loved this. Very nice without being overpowering.
12/29/2016
I love it, very similar to dolce and gabbana light blue but more manly.
12/15/2016
Very manly smell
12/08/2016
The smell to me is almost similar to Calvin Klein Aqua. I love the scent but it doesn't last for more than an hour, unfortunately.
12/03/2016
I love, love this scent! Nothing but good things and compliments on this. The scent work so well with my chemistry that I will be ordering this one!
12/03/2016
This cologne smells great. It does fade quickly, so I find myself using the similar-scented YSL cologne instead.
12/02/2016
Horrible... Is this for men or women... Smells like it is design for a woman. Wish I could send it back...
12/01/2016
Does not last as long
11/30/2016
This is one awesome Cologne
11/29/2016
smells amazing and so manly. I put it in my queue all the time
11/20/2016
will def buy again!
11/07/2016
Liked this one a lot!!!!!
11/04/2016
Really like this scent, subtle but gets attention when scent is picked up. It's not the attention grabber that everyone asks what scent is that.
11/04/2016
I like a clean fresh sent, this is more of a man in his 50's smell
11/04/2016
Not really feeling this cologne has too much of a lady's scent to it. Didn't cause any rash so that's a good thing.
11/03/2016
I love this BULGARIA scent. However, I started to brake out in a rash.....so I stopped using it for the time being.
11/02/2016
Smells great but fades fast.
11/02/2016
I like this one
11/01/2016
Great smell....love it...
11/01/2016
fresh manly fragrance, I wish it last longer!!!
11/01/2016
This Cologne has a nice crisp, clean smell that isn't overpowering. It's Suttle and very nice.
10/30/2016
Excellent smell, not too strong but perfect for any activity!
10/17/2016
Good scent in the bottle, but didn't work well with my body chemistry. Not the scent for me.
10/08/2016
Love this product!
10/07/2016
Really good and clean smell. Loved it!
10/06/2016
The smell is fantastic but it's so weak. I had to spray way more than I ever would for it to stay. I did get many compliments
10/06/2016
Good smell. Heavier. Definitely more for winter, to me. Very strong too, so I use less.
10/05/2016
Smelled ok and was fresh.
10/05/2016
Great. Loved it!!
10/04/2016
Very very good cologne, use on special occasion or when you are seeeing that special "someone"
10/04/2016
One of my favorites.
10/04/2016
Great smell.. It last long enough.. Can't wait to try other colognes..
10/04/2016
Great smell but doesn't last long.
10/01/2016
It's nice. I prefer something a bit more potent and distinctive.
09/29/2016
Not bad, it's pretty good
09/10/2016
My wife likes it!!
09/06/2016
Great manly scent
09/03/2016
I gave this to o my youngest son. I thought that this fragrance would compliment his natural scent and it did smells great on him☺️☺️
09/02/2016
I'm not usually into "Heavy" fragrance colognes, but this one is smells fantastic.
08/30/2016
Subtle, spicy fragrance. I was expecting something stronger but if you have allergies that are set off by strong powerful fragrances, this would be worth a shot.
08/30/2016
It has a very elegant smell that I would be more likely to wear out to bars/dinner than during the day. For that purpose though I really like the fragrance and I will consider buying a full sized bottle once I've sampled some more.
08/28/2016
I'm in love!!!!!!
08/16/2016
Smells Amazing !!
08/11/2016
Smells great when you put it on fades to quickly
08/08/2016
Smells ok, quick burst of citrus I'm the beginning and a really nice mellow base note of tobacco/coriander
08/02/2016
Exactly what I was looking for!
08/01/2016
This is the best scent from Bulgari! Hands down just a sexy men's cologne that isn't to over powering!
08/01/2016
Great smell! Adding it to the collection
07/31/2016
Excellent fragrance! I loved this one!
07/30/2016
Smells amazing!
07/11/2016
Intense but not overpowering, great scent for day or night. Will leave an impression
07/05/2016
It's okay it's not my favorite from this line
06/25/2016
Love it. Nice smell and last for hours.
06/03/2016
I Love this scent its classic and last for hours
06/03/2016
light fresh scent
05/31/2016
Best one I've tried yet. Probably going to buy this one.
05/03/2016
I have yet to receive this sooo..... kind of hard to review
04/08/2016
Spice, citrus, wood, clean, maybe a hint of lemongrass. Balanced enough to be a signature scent. Not heavy or musky. Pretty versatile over all.
04/04/2016
Great fragrance, works with my body chemistry and has staying power.
04/04/2016
Nice scent, but it doesn't last long at all.
03/31/2016
its definitely an upscale scent. reminds me of walking past the men's fragrances counter at bloomingdales.
03/29/2016
This scent is masculine, but not overpowering. Great as a night or daytime scent.
03/29/2016
I did not like this cologne at all. it is not what i was looking for, to me smells like a old man after shave that is super strong.
03/01/2016
its strong at 1st but settles into a beautiful masculine scent love it
03/01/2016
It"s a little strong at first but once it settles in and mix with your body chemistry its divinely masculine ...i love it
02/27/2016
Nice strong scent that projects well.
02/02/2016
I tend to like deeper, more mellow and warm scents with a slight hint of spice and sweetness. This one is an excellent cologne for wearing all year round and is really just an all around delicious scent. Really like it and have received many compliments.
02/02/2016
The scent is well balanced and nice for about one minute and that is it! It does not last! I cannot even pick out the notes as it doesn't stay on anything. Not what I was expecting.
12/31/2015
I enjoy the scent of Bvlgari Man Extreme! It last longer and has that scent that people notice RIGHT away!
12/31/2015
I didn't really like the smell. But it's not that it doesn't necessarily smell good I guess I just like more sweeter smells.
12/30/2015
Real good scent.
12/22/2015
Perfection....
12/03/2015
Makes you think of comfortable leather chairs and wood paneled rooms Scent does not last long though.
12/01/2015
my lady loves it
11/25/2015
LOVED IT! Girlfriend LOVED it more!
11/25/2015
Some spice, some vanilla, along with citrus. All in all, a bit of a "clubbing" vibe.
11/25/2015
Love it wifey loves it
11/24/2015
I really like it. Very masculine and clean. I plan to purchase it again.
11/24/2015
It's fresh and clean, not what I thought it would be like based on the profile bit I like it.
11/12/2015
Wasn't what I expected :(
11/05/2015
Didn't know what to expect but, Bvgari delivered! Can't wait till the next 1.
11/04/2015
Definitely a well rounded fragrance. Youthful yet classy.
11/02/2015
I sprayed it on...She went, "Ooh." Good enough for me!
11/01/2015
I didn't this one to be very strong in scent. You had to wear several sprays to even smell it. I do have to say that it is a great scent.
10/31/2015
Nice. Perfect balance.
10/29/2015
Love the scent. Very refereshing
10/29/2015
This is the best smelling one I have received yet. I wear it everyday.
10/29/2015
Very nice masculine scent. Great for smelling fresh everyday.
09/30/2015
Great scent. Very crisp!