Bvlgari
Bvlgari Man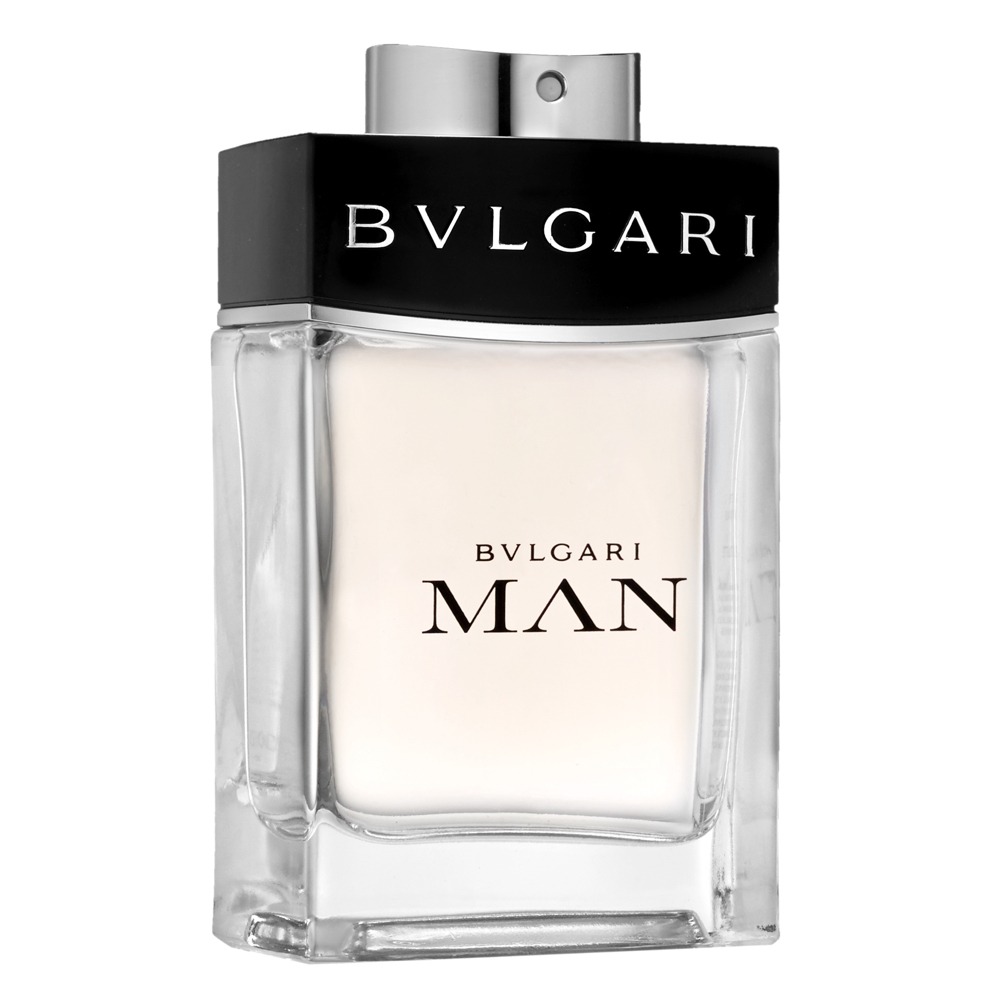 Get a 30-day supply of Bvlgari Man
for
$
14.95
Notify me once this scent is available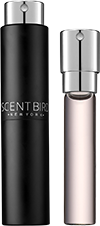 0.27 oz subscription

0.27 oz a la carte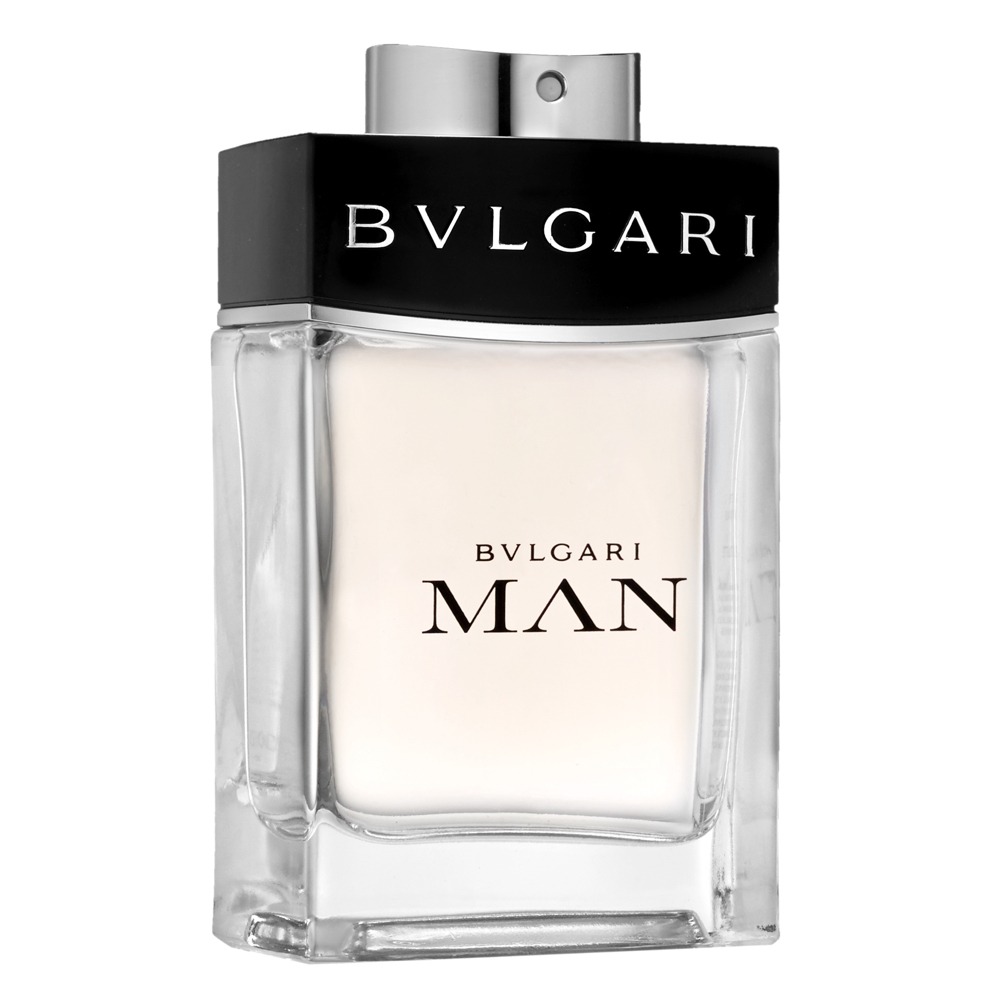 3.4 oz bottle
Share and earn free perfume
Notes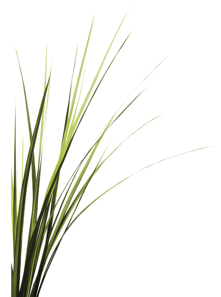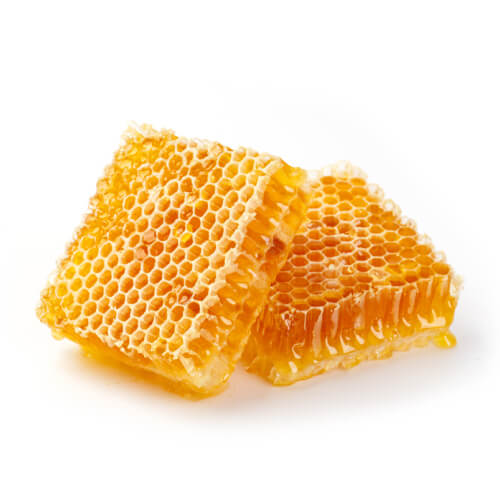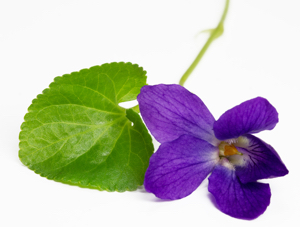 Description
Bvlgari Man's proper and sophisticated blend of violet leaf and bergamot top notes gets a boost of virile green energy from mossy vetiver and mentholated cypriol in the heart. A trio of warm woods, white honey, and bright musk lend a cozy feel to this versatile cologne.
You may also like
Bvlgari Man by Bvlgari Reviews
11/25/2017
There was a Bvlgari Man scent at the Cologne outlet that I smelled and it was not nearly as good as this one. I was scared to get this because I thought I wouldn't like it but let me tell you, this scent is top notch. It smells good, isn't childish, and isn't overpowering. Definitely something I'll be wearing all month.
11/17/2017
PUNCHED me in the nose
11/17/2017
Holy moly...smelt like my taxi driver from the airport...too musky for my taste...really PUNCHES the nose...
11/14/2017
better than dolce
11/08/2017
Not bad but not perfect
11/01/2017
Love this scent pefect for an every day use or if you want to spice your scents, i love this one to throw off the sniffer. its punchy but not to strong an last a decent time while being casual, being active the scent still lingers an is pefect for any job. I give it a 10/10 on the time/scent ratio.
10/10/2017
A touch too spicy/musky for my taste, but my roommate (female) loved it.
09/23/2017
The cologne lsst throughout the days. It is light, masculine and smooth
09/13/2017
Smells so good! Great for the office.
08/31/2017
My husband was very impressed by this fragrance. I, on the other hand, did not like the dry down that lingered afterward. I was also surprised to see the bottle arrive in a cardboard container
08/30/2017
Nice clean fresh scent lasts long time . The longer you wear it the better it smells under tones are subtle .
08/05/2017
I really like this scent. It is probably my favorite new scent that I have received in the last six months. It lasts long enough to be an all day scent but I think it works best for more formal events or date night.
07/29/2017
Amazing scent! Good performance and gets a lot of compliments.
07/27/2017
I got this for the bf...he absolutely loved it and will purchase the full size! I also love it...I think It's for a sophisticated elegant man.
07/26/2017
I love this scent. It's very strong at first, but it settles down on the skin and provides a really nice, long lasting scent. One of my favorites so far.
07/21/2017
I think this not perfume!! This is some water and put on the bottle of perfume!! You can't smell anything when you spray 20 times bad bad bad spray water better than
07/19/2017
Awesome, long lasting scent
07/13/2017
Wet ball!!! Fire
07/06/2017
At first thought it was too strong but after a few tries its great
07/05/2017
This scent is great does fade a little too quick for me but all in all in enjoy it
06/30/2017
Not quite "masculine" enough for me. It seemed more floral than woodsy. Scent fades fairly quickly. But sticks to clothes fairly well.
06/06/2017
the smell was terrible
06/02/2017
A little strong for my scent.
06/02/2017
The initial scent was wonderful. However it rapidly fades and need to reapply a couple hours later.
06/02/2017
Remarkable scent. Love it.
06/02/2017
It is one of the best smelling cologne ever, love it
05/26/2017
This one smells incredible but does not last.
05/22/2017
Too sharp of a smell. Like my daughter said, "it smells like grandpa's bedroom."
05/03/2017
One of the first scents I have received and it had already become a favorite!
04/30/2017
Really good scent, not too over powering, clean.
04/29/2017
I like the scent. It's just not very strong or lasting.
04/25/2017
Very Good scent. Doesn't last through the entire day.
03/11/2017
Loved this scent
03/09/2017
not too shabby, a little strong but not overpowering
03/06/2017
Very strong but manly. Girlfriend doesn't like it though
03/06/2017
This scent was one of the best I've tried so far.
03/05/2017
Not terrible, but kind of musky.
03/05/2017
The fragance is great when you first put it on. However, it don't last but three to four minutes. I don't recommend it for anyone..
03/05/2017
way way good stuff. amazing had many gals give me a comment which tells me something about that scent rock on
03/05/2017
I wasn't crazy about it. The girls said they liked it.
02/26/2017
This is by far one of my favorite scents. I tried it for the first time on here and everyone always likes the scent when I'm wearing it. It a younger smell, with a male-scent but isn't too musky. It's perfect for a male in NYC looking for a daily scent.
02/06/2017
Too floral for me
02/04/2017
I really liked this scent. Mixed reviews from the ladies. Some loved it, some thought it was "chemically"
02/04/2017
Impressed with this cologna. The scent lasts throughout my workday and can be used for a variety of occasions.
02/04/2017
Awesome fragrance very refreshing scent!
02/03/2017
Great notes. Not overpoweringly masculine.
01/31/2017
Love it. Smells so good.
01/29/2017
Perfect scent, a keeper!
01/15/2017
Don't like smells like an old man
01/13/2017
This one is ok, scents last a few hours. At first it is great but then wears down. Only one compliment after two weeks of wearing. I am still looking.
01/09/2017
always get compliments. Spicy and Sexy
01/03/2017
I did not get my free on that buy one get one free
01/03/2017
I'll be hones't I'm kind of new to fragrances, but I do have a good nose and my first career was as a chef. so background out of the way: I enjoyed this quite a bit, It reminds me of a really strong Earl Grey, I like earl grey so it worked for me. one of my friends told me "It smells like you, just really good" potential shade aside. I really liked this. so i'm giving it a 5. Part of that was my experience with Scentbird, I'm kind of sold.
01/02/2017
This is a great sent..love it
01/01/2017
Eehhhh, just ok
01/01/2017
Very strong, usually like bergamot but that doesn't stand out here
12/31/2016
Excellent scent. Fruitful and refreshing
12/31/2016
I love this one! Smells like a real man!
12/31/2016
My wife attacks me when I wear this!!!!! Love the bouquet myself
12/31/2016
Really like this scent - not too overwhelming but still distinctive. A subtle daytime cologne
12/31/2016
This smells great. Last all day at work. Girlfriend loves the smell as well.
12/30/2016
smells good doesnt last as long as I prefer.
12/15/2016
Great on all levels !!!
12/15/2016
The hubby smells incredible. You can never go wrong with a men's Bvlgari scent. Always masculine, always a great cologne.
12/12/2016
This is wonderful on my husband! Loved it...
12/11/2016
Great subtle scent for work and business casual occasions.
12/08/2016
Really nice cologne to use for work.
12/07/2016
LOVE IT! Freakin amazing.
12/05/2016
I love the scent
12/05/2016
Excellent scent that isn't overpowering but subtle. Really like it.
12/05/2016
I would like to receive Tom Ford in my next order I would like to receive all the different types of Tom Ford cologne that you have in my next couple orders if not then I cancel my subscription thank you
12/04/2016
Not the best for me.
12/04/2016
Great smooth smell ladies love it
12/03/2016
Has a pretty clean scent. It's not very strong, and doesn't last more than a few hours. I'd recommended it for an occasion like going out after work though; I have gotten compliments on it. 4 stars.
12/02/2016
I thought it was pretty decent cologne. Maybe a tad to "sweet" but good overall. I don't think I would ever purchase.
12/02/2016
Absolutely love it!!!
12/01/2016
This scent is so amazing and very appropriate for work or casual settings.
11/30/2016
Favorite... A+++
11/29/2016
I really enjoy this scent! Very fresh...
11/26/2016
Too delicate - have to heavily reapply. Not my style.
11/06/2016
It didn't last all day.
11/03/2016
Love it! My favorite so far.
11/01/2016
Smells great clean fresh scent
10/31/2016
This is my new favorite. Very masculine, love the bergamot. My wife commented on it the first time I wore it and said she loved it. I wish the fragrance would last longer, but that is my only negative.
10/30/2016
Smells great love it
10/11/2016
It's been over 3 weeks now and i still haven't received my fragrance.My credit card has been charged but nothing has come in the mail.What's up? nyc2@ak.net
10/05/2016
Really good scent, not strong at all but subtle.
10/04/2016
Absolutely love it!
10/04/2016
Can't get enough of this one.
10/02/2016
Awesome scent! Purchasing some now.
10/02/2016
Great scent and last a long time
10/01/2016
I liked this a lot. On me it was citrusy and sweet and sort of walked the line between masculine and feminine in a way I really liked. One heart off because I think it gave me a mild headache, though I'm not 100% sure that was the cologne, it might have just been that my week was stressful or I wasn't drinking enough water.
09/29/2016
I'm a 23 year old guy, I liked this scent a lot, not too "old man" for me. It has a very light scent. It starts off a little strong when you first spray it, but once it settles down, it's a scent that is subtle and nice. My fiance says he gets mostly citrus from it, and he likes it with my deodorant (which has a sweet smell to it). Wearing it alone, I could smell it myself, but didn't receive too many complements on it; it's more of a "have to be close to smell it" type of cologne. I only put a couple squirts on though, so maybe more is needed for a more profound and lasting smell. Coupled with my deodorant however, I got compliments such as "Someone smells delicious" and "I should just follow you around all day cause you smell so good". My fiance typically doesn't like the smell of the deodorant by itself that I have, and he can't smell too much cologne cause he'll get a headache, but he loved the combo too. Overall, it's a lovely light scent that is good for everyday. It's light and not overbearing and lasts a good portion of time. I can still smell it at the end of my workday. I do recommend pairing it with something sweet smelling for a good combo. I will be wearing this again for sure.
09/20/2016
A little sweet with a gentle spice at the end. Casually classy that is great for any occasion. The honey really helps balance out the other elements with some floral notes mixed in. Try it out for your daily work scent or with your favorite button down for a date night.
09/12/2016
34 yrs old; loved the scent. Very classy and warm. Will definitely reorder!
09/06/2016
Way to old man
09/05/2016
Didn't like it
09/03/2016
I haven't received it yet. So can't tell u just yet
09/01/2016
Such a wonderful fragrance. Perfect for evening or for formal events. Very mature smell.
09/01/2016
Smells great after a few min.
08/31/2016
Very nicely done smells wonderful
08/31/2016
This scent is "ok"
08/30/2016
Love the scent!!!!!
08/30/2016
Good scent. Long lasting.
08/30/2016
I love this one!
08/29/2016
Didn't really like the scent of this.
08/17/2016
everyone on earth raved about how good this smelled... except my wife, she totally didn't like it. :--(
08/11/2016
Everyone notices when I wear it.
08/06/2016
Nice light fragrance. Ok. But doesn't last long.
08/04/2016
Smells really nice love it
08/01/2016
Light. Great summer fragrance for guys.
07/31/2016
Really like this one. Masculine, yet clean scent. Wife likes it. In a month of wearing it, though, I have not had one compliment on it. But in all I do like it. I have bad allergies and can't wear just any cologne but so far all the ones by Bvlgari have been great - though Bvlgari Aqua is my fave.
07/04/2016
Strong pepper smell
07/01/2016
Nice light scent. Good for everyday.
07/01/2016
Nice light scent. Good for everyday.
06/30/2016
Smells amazing.
06/04/2016
I like the fragrance but should have selected it for cooler temp months
06/03/2016
Well...I love it and more importantly...my wife loves it!!! You know what they say, " Happy wife, happy life!!! "
06/03/2016
I didn't like it and my husband didn't either. It smelled a little cheap, like a car air freshener or something. Not a sexy manly smell.
06/02/2016
Smells really good compliments are flowing from friends and co-workers. Can't wait for my next selections to come in.
06/02/2016
Very nice smell
06/01/2016
Really nice scent.
05/31/2016
AMAZING AMAZING AMAZING!!!!!!!
05/16/2016
We like it. It does not smell citrusy to us at all. But a good scene.
05/05/2016
Absolutely Love it!!!
05/02/2016
Great cologne!
04/26/2016
My new favorite scent, it is strong in the beginning but it calms down. You would have to hug me to notice it which I like.
04/05/2016
My go to scent now
04/04/2016
Loved this one
03/29/2016
The fragrance is invigorating and masculine !
03/29/2016
It's fresh and woodsy and a little strong for me. But I'm enjoying it immensely.
03/07/2016
Another great selection from Scentbird
02/27/2016
I nice crisp masculine scent. Gonna buy the full bottle.
02/24/2016
Amazing Smell! Fresh and light at a distance; but when you get in close rich Masculine scents kick in. Great for casual hangouts and easily a date college as well
02/02/2016
It smells great, but doesn't last long.
02/02/2016
Many compliments
01/06/2016
This choice was great! It can be overpowering though so a little goes a long way. I switch between this and Paco Rabanne 1Million
12/31/2015
My opinion is that this smells what an older man would wear, not my thing but I'm sure some people might like it.
12/30/2015
Little too reminiscent of my girlfriend's perfume.
12/30/2015
I never received it
12/30/2015
This is a very sexy scent for men!
12/23/2015
Goes on sweet, with a strong leather undernote. Intensity and sillage fade quickly, allowing the wood scents to come out more. The sweetness lingers, tinged with spice by the lotus. The vetiver and wood give it a nice masculine base while the sweetness softens it. On the whole it remains a skin scent due to the rapid fall-off in sillage, but still a good scent for dates or other times when you expect someone might get close to you.
12/19/2015
A little on the feminine side for my taste
12/03/2015
Great scent, pulls in nodes of cedar!
12/03/2015
Soft but piney and woodsy. Captures a mans essence. Only thing is that it seems to fade quickly
11/25/2015
I love the samples I get. Just wish they were a little bigger otherwise it great. The scents I've received so far goes very well with my body chemistry.
11/24/2015
this is awesome. My wife and coworkers love it. it smells very good and professional
11/24/2015
Very good. My wife loves it!
11/05/2015
This is a strong yet subtle scent. I like it and recommend it. Perfect for the Office or Date Night.!!
11/05/2015
Very masculine and fairly fresh. I really like it.
11/05/2015
Subtle but long lasting, a couple of spritz in the morning and still good after 6.
11/04/2015
Didn't mix well with my body oil.
11/04/2015
Awesome smell love it.
11/02/2015
Great smell. Definitely will be buying this!
10/31/2015
Smells Amazing
10/30/2015
smell clean and fresh
10/30/2015
A GENTLEMAN'S SCENT. GOOD TO USE AT NIGHT, ON A DATE. OR IN A CORPORATE OFFICE.
10/30/2015
Very fresh scented, was received well for several females around me at work. Work wear this in the evening for sure, first date not to over powering!
10/30/2015
This cologne smells out of this world . I love it , however; I would like to purchase a bottle and not these small teaser tubes . I understand that you give an individual a chance to sample before you purchase but what if I wanted to buy a bottle how can I obtain a bottle?
10/29/2015
It's a nice clean scent that is good for the office. My wife said it had a little sweetness to it but not too much. It's definitely a modern scent.
10/29/2015
I enjoy wearing the smell.
10/29/2015
I really really enjoy this cologne! I went and bought a bottle lol
10/29/2015
Horrible smell. Actually a waste of money.
10/28/2015
Great scent! Not overwhelming, pleasant and clean!
10/06/2015
I like it. it not overwhelming. Its something different.
09/30/2015
Has a nice, clean scent that's great for everyday use. Definitely something I would wear on a night out as well but I don't recommend using too much at one time. It has a strong scent.
09/29/2015
Overall great scent. Lasts fairly long on me, seems great for the office.
09/29/2015
Leaves an alluring trail of power. Love it's mystique....
09/29/2015
Pretty good. Strong doesn't need more than one pump
09/29/2015
This is a nice smell. Love it!