Bvlgari
Aqva Divina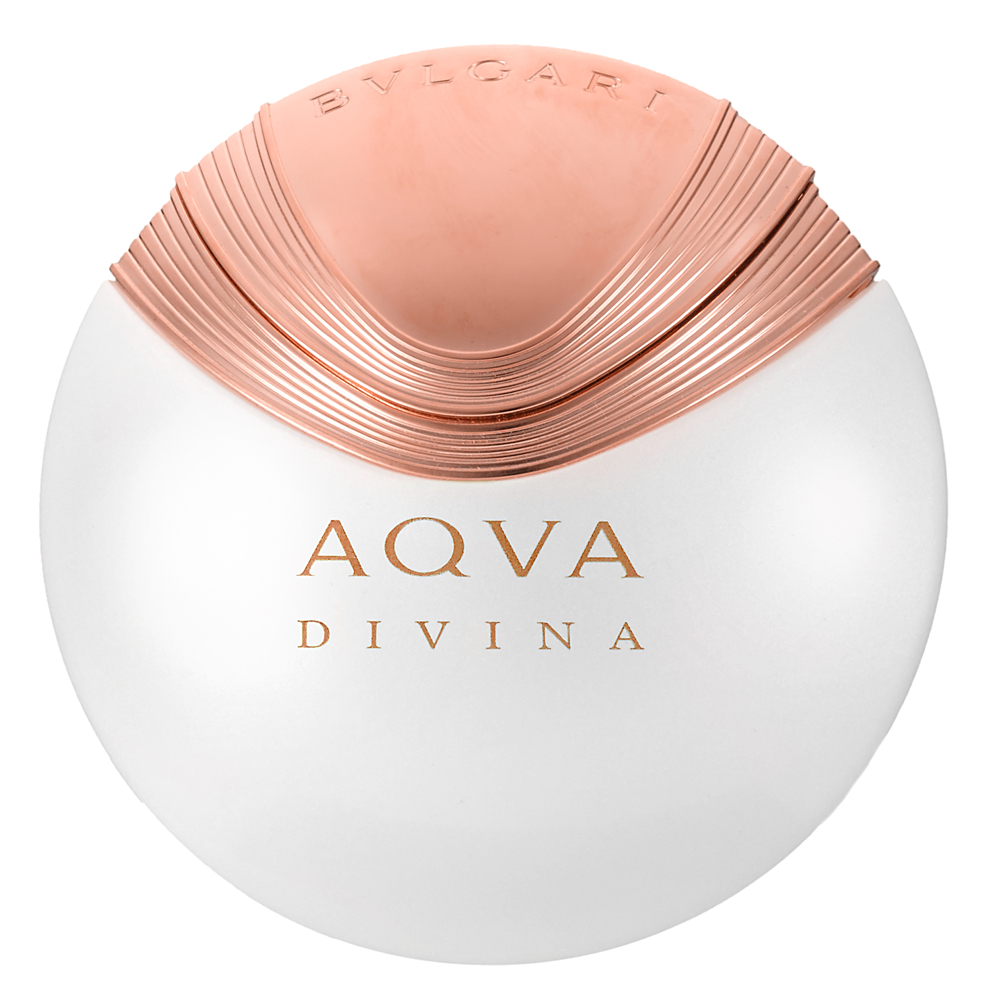 Get a 30-day supply of Aqva Divina
for
$
14.95
Notify me once this scent is available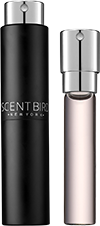 0.27 oz subscription

0.27 oz a la carte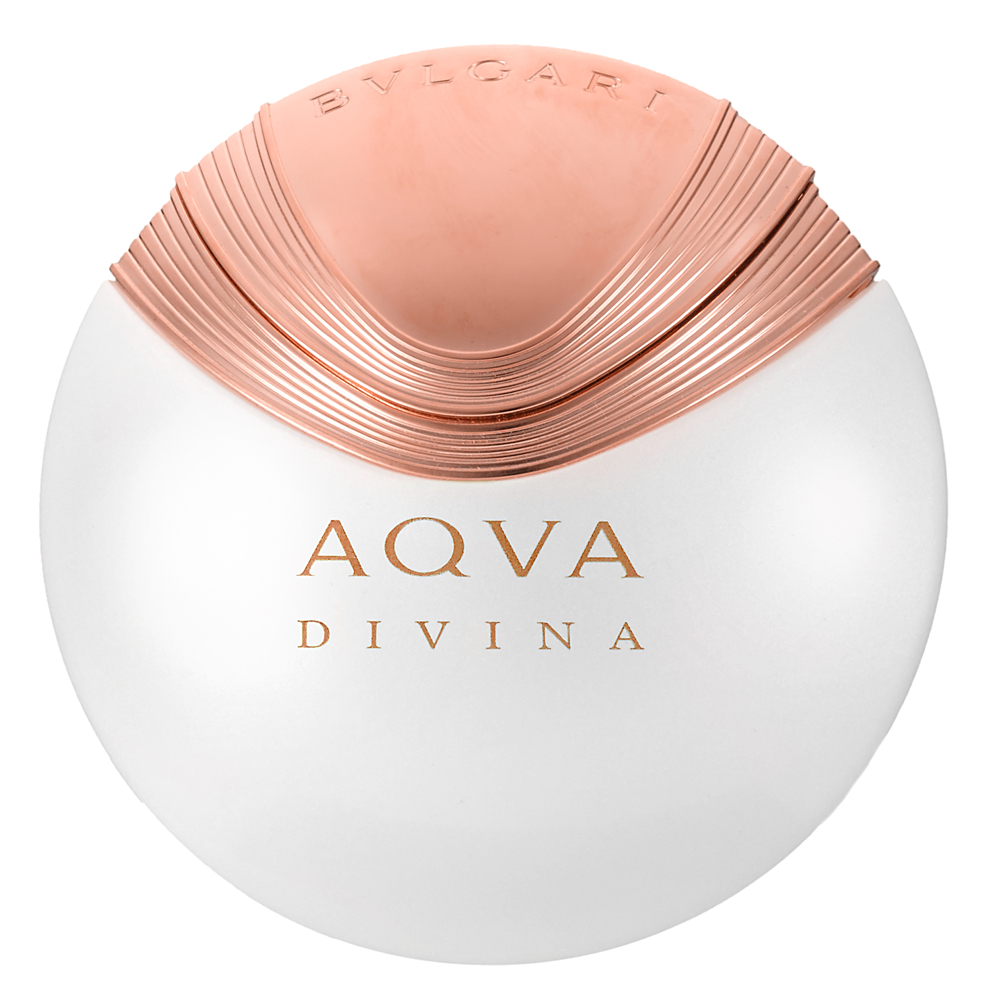 2.2 oz bottle
Share and earn free perfume
Notes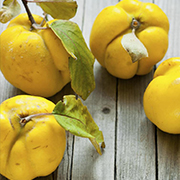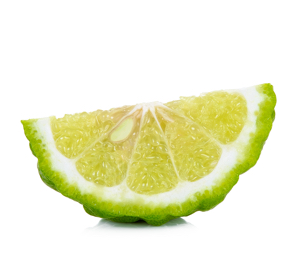 Description
<p>An unusual aquatic floral, Aqva Divina balances the freshness of sea salt with the creaminess of magnolia, the heat of ginger, and the succulence of quince. It is strong and confidently feminine, with a zesty, spicy edge that makes it a versatile choice for the modern Goddess in all of us.</p>
You may also like
Aqva Divina description
Bvlgari's Aqva Divina is an aquatic floral the likes of which you won't have smelled before. Although it is fresh and salty, the scent is also delicate and feminine – more like the pearlescent insides of a seashell than marine algae.
Close your eyes for a moment and visualize Botticelli's Birth of Venus. Aqva Divina conjures up a bouquet of pink and white flowers growing on the craggy rocks beside the sea, brushed with salt crystals, honey, and the memory of exotic island fruit.
First, there is a joyful burst of fresh sea air. This is the God of Wind, Zephyr, who is blowing gently in the direction of Venus, the breeze kissing her warm, naked flesh with sparkling sea salt. A peppery, biting ginger note adds to the feeling of brightness and liveliness. It effervesces up from below, driving the salt and citrus to the surface like bubbles in a glass of champagne.
Aqva Divina becomes creamy and sensual in the heart, the sharper citrus, salt, and woody spice notes melting smoothly into a honeyed floral cream of magnolia and quince. The musky quince gives off a ghostly impression of baked apples sprinkled with lemon zest and rose petals.
The creamy fruits and flowers are the influence of the Hora of Spring, who in the Botticelli painting tries to cover Venus' nakedness with a cloth dotted with berries, herbs, and flower petals. But Zephyr prevails, and the perfume never loses the salty, fresh touch that makes it so distinctive.
Then at last we turn our attention to the quivering figure of Venus herself. A beeswax note develops, suggestive of the delicate aroma of warm female skin with its faint, golden muskiness. The translucent mélange of woods and white amber mimic the shimmer of the pink and white insides of her seashell. A sensual back and forth between sweet and salty notes, Aqva Divina is Venus personified.
Aqva Divina is an unusual entry into the aquatic field. It deftly manages to take a salty, marine floral theme – typically a male-dominated domain – and twist it into something delicate, creamy, and fresh that women will adore wearing.
Anoint yourself with this scent, and no matter if you're stuck in traffic or the boardroom, you will be transported to the wooded shores of your favorite beach, your toes sinking gratefully into the cool, clean sand, and your fingers grasping at the sea flowers dotted along the shoreline.
Read more
Aqva Divina by Bvlgari Reviews
11/14/2017
I'd definitely say mature scent. It reminds me of that bottle of grandma's perfume that's been in her drawer since she was a teenager.. I don't smell anything hinting of floral or spice. More like musk n moth balls. Not a fan.
11/04/2017
Love this scent. Rich and makes you feel like a woman. Lots of compliments and more important I enjoy the way it smells.
10/22/2017
Nice scent. Definitely not a a junior perfume. More for the mature woman with refined taste. Love that the perfume changes with your body's chemistry.
10/17/2017
This is too strong and kind of masculine. It reminds me of pinesol for some reason. Needless to say, I was not a fan of this soapy, acidic scent.
10/09/2017
meh... i'd have to agree and say it has a mature smell to it. Its a super strong scent when you first blast it on yourself but ironically doesn't have much lasting power. Its extremely powdery. I like powdery scents but its just too much. i get the salt and the citrus out of this though,. the notes did match the description but they should definitely add baby power note to warn people since its so prominent. I think i'll give this one away.
08/28/2017
Not a fan of this one. Smells like old lady.
08/23/2017
In typical Bvlgari fashion, this was a wonderful surprise! I really like this, probably the first in a few months. It has some staying power, yet is not overpowering. While spicer than Omni Crystalline, it makes it a great one for fall! I will be ordering this one!
08/15/2017
Definitely not what I was looking for. I have others from BVLGARI and was hoping this was it, but oh no. This was very spicy, almost like a cologne.
08/08/2017
Not for me! I love what I do have of Bvlgari, it is light and refreshing but also soothing, this is way off my taste, too heavy and just not to my liking.
08/06/2017
I was hoping this was the specific Bvlgari perfume I had smelled during a trip this summer when I stopped in a fragrance shop. I should have taken note of the exact name of the one I liked, because this one is definitely not it. While it's a nice perfume, it reminds me too much of an elderly lady's stereotypical choice in fragrance.
08/05/2017
It smells like hippy rolled in pig shit then Reyes to sprinkle cloves on top. This stuff is a dirty cheap smelling perfume! I am extremely disappointed that scent bird won't reply or let me return. I give this hippy puss stink a -0
08/02/2017
It wasn't bad... a little too salty for my taste... but long lasting and very beachy & summery....
07/19/2017
Cruise ship perfect! Magnolia, subtle spice and sea salts carry on the breeze with this lasting scent.
07/18/2017
This perfume is a nice, clean summer scent, it smells like a nice summer night cool breeze Not my favorite but nice.
07/13/2017
I loved this perfume. It has a strong peppery scent, but reminded me of the ocean. I wore it on vacation and it was very nice !
07/09/2017
This perfume is so different! It's spicy but also more aquatic. It reminds me very much of a breezy summer afternoon. This type of scent is not something I usually gravitate too, but it was a welcome and surprising change of scents.
07/05/2017
This is a lovely fragrance. Floral, but not too strong. The ginger and sea salt lend a fresh scent that makes it nice in warm weather, both indoors and out. I wear this at work and when going out.
07/03/2017
Amaging scent for anytime of the year!!! Love this fresh powdery scent. It lasts all day, even in the Carolina Heat!!!
07/03/2017
My Favorite fragrance so far!!!. Aqua Divina is wonderfully light and not too floral. The scent lasts all day long even in the South Carolina heat. Even after a long day at work I can walk in the store or home and someone says "You smell great!"
06/29/2017
It was an old lady scent. I gave it to my mother. I did not care for it. It did not match any of the types of perfumes I listed for my profile. I will give this service 2 more tries but if it doesn't improve I will cancel.
06/29/2017
Don't care for it.
06/29/2017
Very strong, very mature, and very disappointing. The description led me to believe there would be a brightness and warmth, but all I got was a ghastly headache.
06/26/2017
Tried to give it to my mother (age 60)...she said it was too old for her.
06/10/2017
Scent is a little to heavy for me. Not a fan
06/06/2017
The best scent you've sent me so far. Would never have tried this without getting this sample. I have a new favorite!
05/26/2017
Horrible smell! Smells like an old lady...yuck!
05/03/2017
Not the biggest fan. It was ok, but not great. To me it mostly smelled like alcohol. I'll probably use up my 30 day supply but definitely wouldn't purchase again.
05/03/2017
It's a little strong for my taste
05/03/2017
I usually don't like floral scents but love this one
03/06/2017
I did not like the smell, it was too strong for my taste.
03/06/2017
I did not like this scent at all. Heavy, powdery, not at all as described.
03/05/2017
Nice little heavy.
03/04/2017
Beautiful scent. One of the best in the bulgari line
03/03/2017
Pretty but can be over powering
03/03/2017
I expected this to smell just as amazing as the BVLGARI Aqva EDT for men, but in a more feminine way. It smells kind of masculine and powdery to me with the initial spray/smell . I'm 21 and I feel like the scent is a bit too old for me. The initial sprays are very strong, but as it sets, it starts to smell more sweet. It still smells nice, just not as nice as I expected it to be. The faded smell is much better, but it's hard for me to get passed that initial smell it has.
02/08/2017
I definitely smell the salt in this, which does make me think of the sea. However, I found the floral tones in this to be much stronger. More like you're in a garden and occasionally getting a breeze off the sea. I also smell the powder that the other reviews mention, but I personally don't find it overwhelming. This one goes on pretty strong, but it fades to a reasonable level fairly quickly. After about 12 hours I can still smell it on my wrists, but it's pretty faint. I haven't decided if I'll buy this one or not, but I like it.
02/03/2017
Like it but not enough to buy it.
02/03/2017
I didn't like this smell. It smells like a men's cologne.
02/02/2017
I love the scent
01/25/2017
Doesn't smell like described. I really love the mens Aqva so I hoped it would be similar but feminine. I tried wearing 3 times. Not horrible but my thought was, this smells like something my dad use to wear. I brought it to work to see if someone else wanted it and one of the guys said it smells like Stetson.
01/03/2017
Didn't like this scent at all.
01/02/2017
Sent did not share my chemistry.....dang😟...that's the first from Bvlgari.
12/31/2016
A scent to wear that awakens the senses of soft beauty.
12/30/2016
Not my usual scent pallet. Nice clean scent. Stayed on well.
12/27/2016
Very mature fragrance that was also a bit masculine, very strong and overpowering and not light or clean at all.
12/22/2016
Very powdery but its not a bad scent. Wouldn't purchase a full bottle but will wear it.
12/07/2016
Did not like this smell, to powdery smelling and strong. Old lady perfume
12/02/2016
Love this scent.friends are asking what I'm wearing I simply tell them,I've shared information about you scent bird ,word of mouth is good.
11/23/2016
Very strong scent which I could work with if I liked it, but I could not stand the smell of it.
11/03/2016
Very nice fragrance, but the scent didn't last very long for me. By midday, I couldn't even smell it on my wrist. I would still highly recommend it though
11/02/2016
I so love this perfume. Makes me smell so good all day.
11/02/2016
Stronger than I expected. Has strange undertones. Would not purchase.
11/02/2016
Stronger than I thought I should have been. Gave me a headache.
11/02/2016
Not fresh, more powdery. Disappointed
10/30/2016
Too strong. Disappointing
10/30/2016
Its a stronger scent. However the scent is not to over powering. I really like it.
10/21/2016
I'm completely disappointed in this scent. At first it smells nice but even after way more sprays than most perfumes would require, it doesn't last long enough to make it out of the room. I would NOT order this parfume, is a waste of money!
10/20/2016
More spicey than aqatic...my daughter said it smells like old lady😫
10/07/2016
too musky for me
10/04/2016
This is a flirty scent with just a little spice to it.
10/04/2016
Love it, completely different than anything I have ever tried <3
10/03/2016
It's a soft summer scent.
10/03/2016
Like it! Pretty strong. Smells like a winter Purfume.
10/03/2016
Definitely nothing aquatic about this scent, it's way too mature and outdated for me. Doesn't last and it's not original. I like strong confident scents, however this is just old lady powdery.
09/27/2016
Fun, light scent. When it wears off it leaves a bit of a powdery scent.
09/22/2016
This is the first review I have done since subscribing to scentbird in May. This scent is awesome! It makes a statement, I cannot explain it. It is a woman's fragrance, but yet has a hint of men's cologne ( but feminine) LOVE this!!
09/02/2016
As the scent wears off it has a bit of a powder smell, but lovely scent!
09/01/2016
Liked this scent very much! Clean and sweet. I would definitely consider buying a full bottle
08/30/2016
Smells clean and fresh! I love it!!
08/30/2016
Unique and fresh. I can't put my finger on the initial scent. It goes on to remind me of the beach. Sea salt, airy, watery. I think I smell a bit of heady floral at the end. Light and lovely. Fades over a couple hours. I was surprised to see some reviews stating that it was a strong scent.
08/23/2016
This fragrance alone is reason enough to sign up for this subscription. This fragrance is unique and sexy. It makes me feel like a million bucks. One of those fragrances where you feel sexy in just this and a pair of heels.
08/19/2016
This fragrance is so unique. That's what I love about it. I've never smelled anything quite like it. It's very warm and oriental at first. It's very strong as well but I like that because it stays longer. I'm not getting a floral scent at all. It's very oriental, orange jasmine spicy. It's a nice fragrance for winter I think.
08/10/2016
This fragrance is very complex, and am still undecided. It goes on quite heavy and warm, which I don't usually like, but it wears down to a nice light floral, and you get a lot of the magnolia, which I do like. Even though I am still neutral, I have gotten many compliments when I wear it.
08/02/2016
Smells ok, super strong at first, last a while, and like another review said it smells old lady like.
08/01/2016
I Love this fragrance. I would definitely purchase this perfume and make it part of my permanent collection!
07/30/2016
I really this perfume! It smells really nice. Clean, fresh, and a little citrusy. Scent last for about 5-6 hours.
07/26/2016
DO NOT like at all. Does. It smell like the description at all. Smells like an old lady!!!
07/06/2016
I'm not normally one for aquatic scents but I gotta say that this one is off the hook! (haha...pun intended!) But seriously it really is a wonderful scent. It's not overpowering and leaves me with a warm summer at the beach sensation. Really a lovely scent.
07/02/2016
Great "on the beach" smell I wear it everywhere except work.
07/02/2016
Faint. Fragrance faded quickly
07/01/2016
It was too strong of a smell.
06/30/2016
It's quite strong and very floral
06/29/2016
Not a huge fan of this one, very strong, lasts all day, I just don't like the way that the notes play off of each other.
06/21/2016
Love it its so clean and slightly spicy!
06/06/2016
This did not sit well on me. Per the description, I was hoping for a more watery and summery fragrance. It was much too masculine, powdery, and bitter for my taste, and these qualities only intensified on my skin, rather than mellowing out. I can see fans of more traditional/vintage perfumes enjoying this.
06/03/2016
Very fresh and clean, vibrant and intoxicating! You are instantly taken to the seaside.
05/04/2016
the 1st time I smelled this, I got a small sample from Macy's & have been wanting to try it again to see if I really like it. I do! it's aquatic at first, then it deepens into this blend I can't put my finger on, but I love it. will buy a full bottle for my collection soon! :)
05/04/2016
This stuff is strong! They were not playing around with this fragrance! It is salty, tart almost bitter, and ever so slightly floral. You have to wear this with confidence or you just can't pull it off. The quince which gives it a tart almost bitter scent is definitely polarizing. You'll either love this or you'll hate it. There is no in between.
04/30/2016
I love this! It's definitely fruity, but with a dash of incensy smoke and rich resin, yet still has an edge of freshness. Think Thierry Mugler's Angel, but with some salt water. It has a fair amount of throw. Very nice.
04/06/2016
Not really me. A little older
03/21/2016
Did not like. Very old lady smell. To many scents from musky to magnolia to sea salt,
03/01/2016
I don't like Aqua Divina its too mature for me.
03/01/2016
I am not a fan of any of the Bvlgari scents, they just are not for me!! ...
02/29/2016
Perfect for warm weather. It reminds me of sun-baked skin at the ocean, salty and warm but not a sunscreen smell. Very feminine and easier to wear than other salty fragrances. Wears a long time and has surprising strength for being an aquatic. Very unique, I love it!
02/23/2016
I thought it was too musky and smelled like old lady perfume. Seemed very out of date
02/02/2016
It's a lovely scent. You definitely get the salt notes and the musk. Best for summer or for those who really like musky aquatic scents. Could even see this working as a unisex fragrance
01/30/2016
On me this smells pretty good. Strong at first, but I really like it once it sets in.
01/29/2016
I definitely got the salty and aquatic notes in this
01/19/2016
Oh GOD no! I'm so glad I didn't waste more than $15 on this scent. Barely smells like anything at all, and what little fragrance it has is forgettable, to say the least. Fragrance is gone well within an hour of application. Save your money, ladies.
01/18/2016
This perfume smells like an old lady. Do not reccomend...