Burberry
My Burberry Black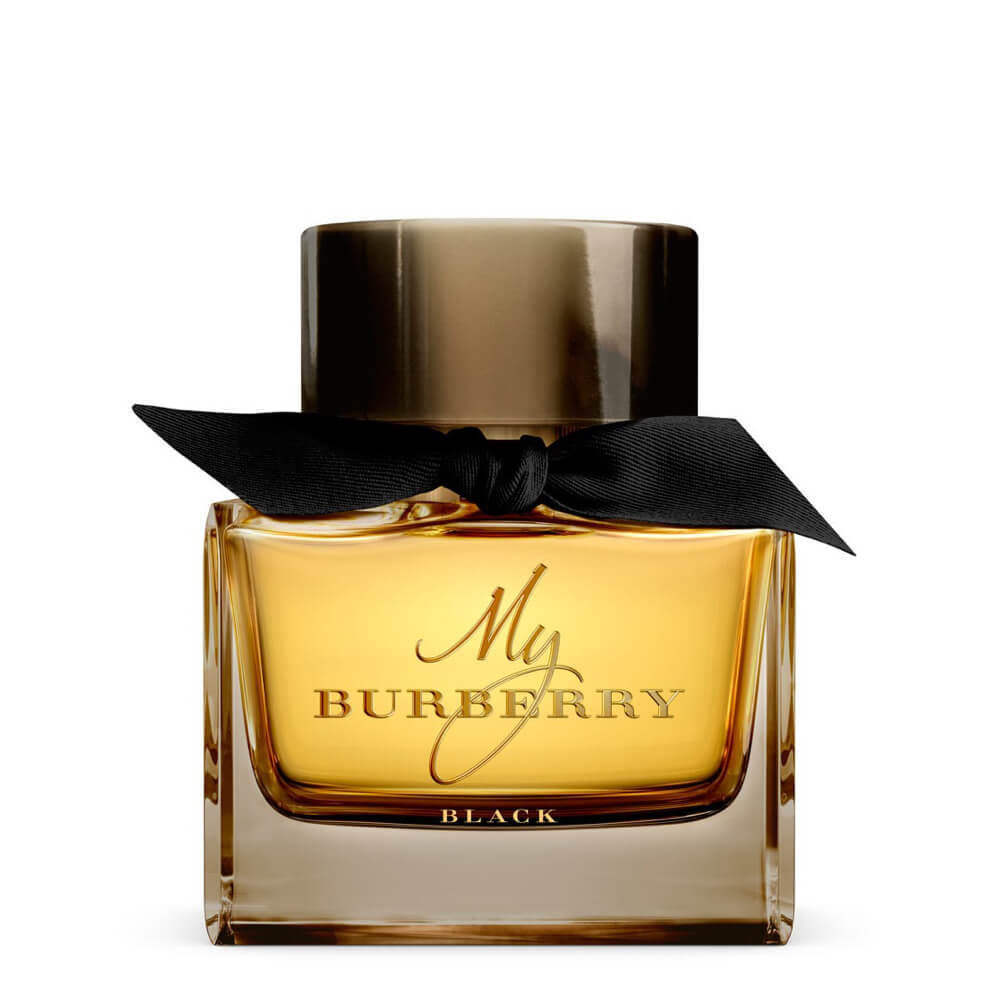 Get a 30-day supply of My Burberry Black
for
$
14.95
Notify me once this scent is available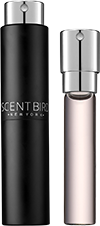 0.27 oz subscription

0.27 oz a la carte
Share and earn free perfume
Notes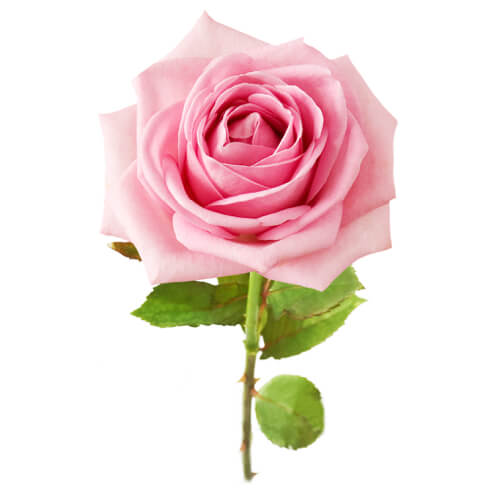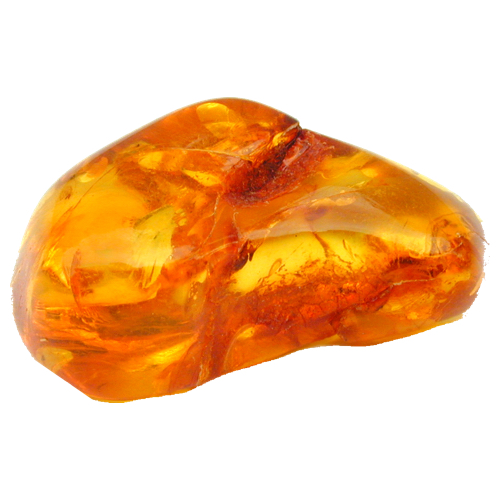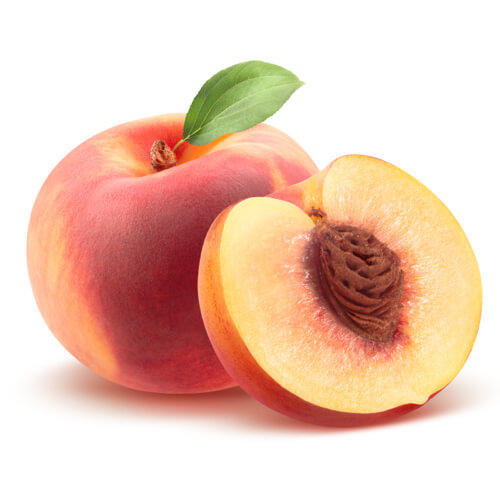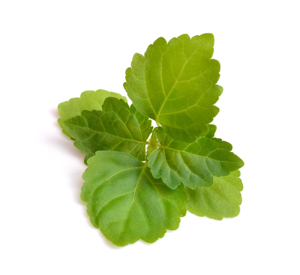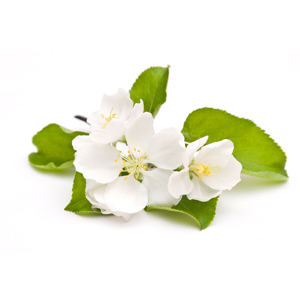 Description
My Burberry Black encapsulates the fragrance of the wet gardens of London after the rain. This modern floral scent features jasmine at the top with a delicate heart of candies roses and peach nectar. Geranium leaf, amber and patchouli round out this sensual fragrance.
You may also like
My Burberry Black description
My Burberry Black is for your inner vixen, you know the one – the girl who wants to drape herself in black leather and red velvet, and in an even darker shade of lip and shadow. The original My Burberry is a soft, earthy, feminine scent that ends with a twirling breeze of rose petals. But My Burberry Black is the torrid, street-wise sister to My Burberry's pastoral profile. It's the midnight shade to My Burberry's gentle dawn.
For starters, My Burberry Black opens with a lascivious jasmine flower, with its sensual side cranked up to 11. Everything jasmine fans need flows out of the top of this perfume – the creamy fullness, the sweet, almost vanillic tones, and the skin-smooth texture. What's even better is this is the only top note in this scent – no citrus, no spices, just the delicious 500-thread count jasmine flower flowing over your senses.
That is, until the candied rose and peach nectar arrive from the heart. The middle of My Burberry Black is pure rose liqueur, backed by peach brandy. In My Burberry, the roses are quite delicate and arrive in the drydown phase – but here they are lacquered in sugar until they gleam like sunlit snow crystals. There's nothing demure about My Burberry Black at all – each note is as full, round and voluptuous as it can be, and the heart of this scent is awash in heady, top-shelf delirium.
The amber and patchouli in the base are rich, spicy and strong, with amber's smoky sweet side keeping the patchouli from getting too rough or funky. There's almost a maple tinge to the drydown, like aged bourbon, which ends My Burberry Black on an unexpected, masculine theme. But what else can you expect from a perfume this bawdy and bold?
Perfumer Francis Kurkdjian has done incredible work with both My Burberry and My Burberry Black – both fragrances have delightfully confident personalities, and each are the polar opposite of the other, making for a perfect day-night combination. Fans of jasmine and roses in their fullest, most seductive forms will live in this scent until the last precious drop is gone from the bottle.
Read more
My Burberry Black by Burberry Reviews
07/14/2017
I love the spicy-sweet-musky-floral scent of this one. I know that is a long description, but that's my impression. I just spray once on the back of my neck under my hair and that is enough for the scent to carry to my nose, and that of anyone I allow close enough.
07/11/2017
Love it! Will order again.
07/06/2017
Love Burberry! This is another to add to my collection! It's a bit heavy but after it settles, smells fresh and lasts all day. Love It!!
07/05/2017
This perfume is so elegant and I love it year round
06/29/2017
This is very good smelling perfume. You can for sure smell the jasmine, amber, and candied roses...... It dries down to an almost vanilla smell. Good for wearing, I think any season, during the night......
06/27/2017
It's a strong perfume! Very sweet and elegant. It lasts! It's just quite strong when you first wear it but it calms down
06/16/2017
Definitely my favorite so far - I will likely get a full size bottle soon. My husband LOVES it, and he's pretty picky about the scents I wear.
06/12/2017
A girl friend had it and wondered if it would smell as great on me. I love it and so does he.. 💋💋
06/11/2017
I absolutely adore this perfume. Works well with my body's PH balance.
06/11/2017
I just did not like this perfume. It smells like it's for a old lady and it didn't last on me. I will try some of the other perfumes by Burberry.
06/05/2017
Amazing scent! One of my favorites ever. Very unique, musky but sweet and it smells glorious! Will be getting the full bottle
06/05/2017
I personaly think this smells bad and manly too. Very odd fragrance
06/05/2017
I did not like this fragrance it smells really bad very old smelling
06/04/2017
I did not like this perfume. It smells like it's for a old lady. I like some Burberry fragrances but not this one.
06/04/2017
Love how it smells lasts longer than expected
06/04/2017
I've never tried this particular scent by Burberry before but I have to say, this is one of my favorite scents. I would definitely recommend this. It is sweet but not overwhelming at all. The only down side is the scent doesn't last very long.
05/30/2017
It was ok.... Smelled better after it was worn for a bit. Wouldn't buy this fragrance
05/30/2017
My Burberry Black is a very nice, clean & refreshing fragrance.
05/25/2017
I'm not so sure of the description. I agree with the reviews of a "deep musk". I don't grasp much floral here. I describe it as a very feminine leather scent. I love it. Will be buying for my collection.
05/19/2017
Beautiful sexy scent
05/14/2017
Strong floral fragrance. Perfect for special occasions, but not my everyday scent.
05/10/2017
I really enjoy the deep musk like under tones of this scent. It has a subtle hint of sexiness, yet warm and inviting. Perfect enough to wear day or night without putting off others like some loud scents on the market. The scent only lasts about 3-4 hours at a time before reapplying again.
04/24/2017
Absolutely LOVE this one! Very strong sillage!
03/07/2017
Very musky like smell. Definitely an overpowing musky too. I went into work with one spray of it on, and three women asked me what I was wearing. Now granted I'm not particularly one for musky smells, I got a much better reaction that anticipated. Not sure if I'd buy a full soze bottle, but I'd recommend it.
03/07/2017
Not the scent for me. Smells better in the bottle.
03/07/2017
It's amazing!!!!
03/07/2017
To heavy for my liking. I smelled it in a magazine and loved it..... However when I put it on I didn't experience that initial love for it.... I was very disappointed..
03/06/2017
Love this scent!!
03/06/2017
Special occasion scent
03/05/2017
smelled good but it reminded me of the original just a little sweeter .Not a favorite .
03/05/2017
I love it! My husband smelled it at Ulta, and thought it would smell good on me. I thought it would be a good idea to try it before buying, and I'm glad I did. We both agree that it smells amazing on me.
03/05/2017
Definitely not my favorite scent from Burberry. Very musky.
03/05/2017
Very fresh and lovely
03/05/2017
Very old ladyish.
03/04/2017
Too much of a strong scent
03/04/2017
Not for me, smells like baby wipes.
03/03/2017
Smells ok it's a bit too floral for my liking. It does last for a long time, I want to say maybe 4-5 hours before your need a little pick me up spray.
03/03/2017
Very good scent
03/03/2017
Sooo good!!! Dark and sensuous
03/02/2017
This perfume is beautiful , it makes me feel sexy , and sensuous
03/02/2017
i am a perfume addict . I loved this fragrance reminds me of the original Burberry but a smells a little sweeter
03/02/2017
I like this scent, but it doesn't last very long.
03/02/2017
It smells amazing, and I love it!
03/01/2017
One of my favorites!! Love it!
02/20/2017
I liked this scent in the store, which is why I chose it to be in my queue. The sample I received from Scentbird of Burberry Black smelled completely different and was awful. I'm hoping it was a mistake, a fluke, or just didn't work with my body chemistry...not sure. All of the other samples I've received from Scentbird were excellent. My Burberry Black smelled awful to me.
02/07/2017
This has to be my all time favorite!!! We all have that one scent that we absolutely love...well this is it for me!
02/07/2017
When I first smelled this perfume I loved the initial notes. The dry down quickly disappointed me as it was too strong and borderline "old lady." I wanted to love it so much though! I loved the other two My Burberry. Fast forward a few months later, I entered a store and decided to actually spray it on. I'm so glad I did as it smelled wonderful! Nothing like the tester I smelled before. Not too strong or overpowering for work and lasted all day. Somehow it worked with my body chemistry. I usually detest amber and jasmine but somehow it blended beautifully and the peach scent definitely softens it.
02/07/2017
The smell is nice, floral with a hint of that just after it rained smell. I don't hate it but I'm not in love with it either. It goes on strong so be careful how much you put on.
02/06/2017
very sexy scent, I like it
02/05/2017
I love this perfume, it is really good and stays all day long!!! I give it a 5 🌟🌟🌟🌟🌟
02/04/2017
Last long and smells great
02/04/2017
I love it!!! It's a very sexy smell. If you like sweet fruity stuff, this is not your match.
02/04/2017
Sophisticated beautiful scent.
02/03/2017
Smells amazinggg
02/03/2017
I love this scent!! It is now my new favorite for Fall and Winter, it has a scent that lasts a long time, it is mysterious. Love it gonna purchase full size!!
02/03/2017
Love love love My Burberry Black!!! Sweet and powdery, little musk, and a little goes a long way!!
02/03/2017
Not a beautiful scent. Not horrible but more masculine smelling.
02/03/2017
I like this scent but it smells exactly like all of the other scents I've received so far. Does anyone else think all of their scents smell the same?
02/03/2017
I love this scent! It is pretty strong, but it lasts a very long time! I will be getting this one again!
02/03/2017
this is very lovely if worn the right way...its NOT a daytime, office, school ( my opinion) scent. it can be heavy, so I've even found that if you mix it with a one note fragrance (JHAG-NAP), you may be able to pull it off for daytime wear. ...but I wouldn't use more than ONE spray of this ...I even spray it on around 30min before I head out..giving ir time to mesh with your chemistry .
02/02/2017
My new favorite!...Love, Love, Love!!
02/02/2017
This was not for me. It was a very strong, musky rose scent. I received an instant headache. It smelled like an old lady's perfume on me. Definitely not for my body chemistry.
01/31/2017
Love this scent
01/31/2017
Love it! It's warm inviting!
01/31/2017
Oh myyyyy goshhhh Sooo happy I got this one It's rich, and dreamy with a touch of sexy! Seems to last for hours and everyone around you will want to catch a wiff but it's not a young, sweet scent! It's sophisticated while being new and fresh
01/31/2017
Smells wonderful and last long time
01/30/2017
I had smelled it in Macy's one day and was waiting for it to come on Scentbird so I could try it. Perfect fall/winter scent. ADORE it.
01/29/2017
Love it..... one of my absolute favorite
01/29/2017
Very strong scent.
01/28/2017
I LOVE this fragrance!!! It's sultry, and sexy, and last all day. Hit your hot points and it's magical!!
01/26/2017
I love this so much!! I'm so excited for the next shipment. I have shown this to all my friends and co workers
01/19/2017
Agree that this is just too strong. Opening says HELLO and keeps on shouting. Whiffs here & there are okay, but still, very strong with just 1 spray.. small spray at that.... Nope. Not one i would buy. Still gave 3 stars as may fit another person's chemistry
01/18/2017
This is a very strong scent. Smells heavy & musky. It's not unpleasant, it's just not me. Just one spritz and other people in the office were commenting how strong it was and how "I must not notice it."
01/06/2017
Smells absolutely wonderful! Every time I smell it, I notice a different ingredient listed. No regrets for me in this scent!
12/21/2016
Smelled it in the mall and was in love so I ordered it and it smells just like when I smelled it in the mall!!! In love!!