Burberry
London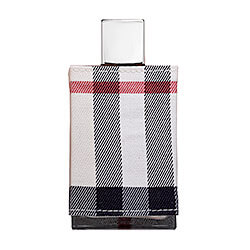 Get a 30-day supply of London
for
$
14.95
Notify me once this scent is available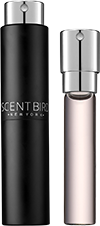 0.27 oz subscription

0.27 oz a la carte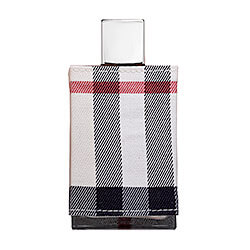 3.3 oz bottle
Share and earn free perfume
Notes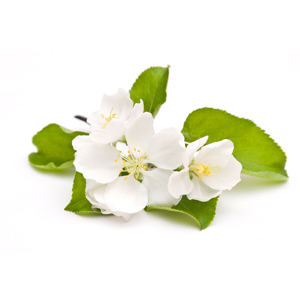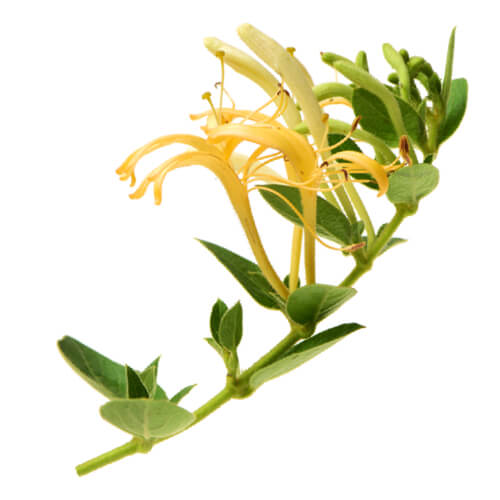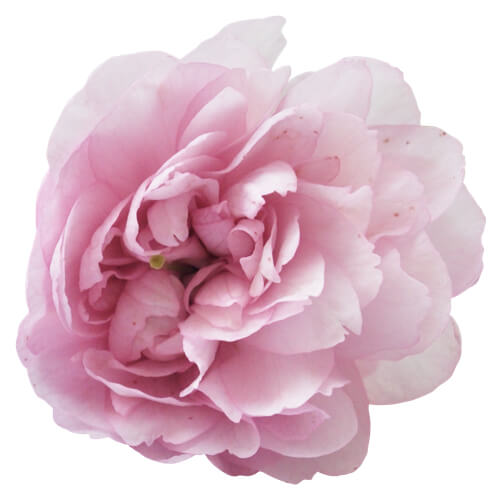 Description
Casual elegance lingers all day with Burberry London. This white floral bouquet uses warm citrus notes and vanilla to compliment your warm and personable side. As you go through your day, exploring and appreciating the little things as a woman becoming more comfortable with who she is.
You may also like
London description
The British have been stereotyped for decades for their social reserve and fastidious manners, but when it comes to perfume, those same qualities make for an elegant, sophisticated and confident impression. The house of Burberry is known more for their iconic, neutral-toned overcoats and tidy plaids, and their line of fragrance shares that classic feel.
Burberry London even wraps itself in a tiny sleeve of that plaid fabric around the bottle, so the association is made perfectly clear. But it's what's inside the bottle that matters most, and here is where Burberry's fastidious image shines.
London is a classic floral, with soft overlays of clementine and honeysuckle at the top that add just the proper amount of citric energy to the powdered peonies and slightly green jasmine in the heart.
The overall impression of the perfume is that of a relaxed, offhand, and casually perfect presentation. The notes all come in a jumble at the beginning, with the tiare flower, peony and jasmine insistently blooming out of the mix in a powdery bouquet dusted with dry vanilla facets. The tart clementine and honeysuckle pop in and out like streetlights winking on at dawn on a foggy London street.
The powdered vanilla florals are content to waft around awhile in the heart, making their presence felt, but as this is a proper English perfume, not in a loud, bratty or dramatic way. A refined, serene "floralness" emanates out from the core of the fragrance, as if you're passing by a vase of freshly-cut blooms in a drawing room overlooking an ancient estate.
And it's this "floralness" that makes Burberry London so versatile when you are putting your look together. You can pair it with Burberry's own neutral khaki palate for a clean, refined profile or wear something neon-bright and textured, and let it's laid-back, wry smile keep your wardrobe's insistent energy on an even keel. There's no wrong way to wear this fragrance, in other words. "Safe as houses", as the British like to say.
The drydown is made up of sandalwood, patchouli and musks, with perhaps the patchouli being the standout note. But these spices are just the foundation on which the delightful "floralness" rests.
Burberry London is not only emblematic of British propriety, but also of the weather there. There's a soft, muzzy floral mystery floating around in the middle of this scent that will envelop your skin, and only slowly unveil itself in a languid, unrushed manner. This bottle, in its perky, plaid sweater knows you have things to attend to, but sits you down for tea and conversation first.
Read more
London by Burberry Reviews
09/20/2017
Subtle, warm scent.
09/08/2017
Too strong of a scent for me but always wanted this perfume so this was a perfect way to try it for a few weeks!
09/07/2017
This was not my favorite.
09/06/2017
Smells ok, a little goes a long way. More of a Winter scent for me.
09/05/2017
Normally i am not fond of floral scents. But this one i like. It has the notes of floral , citrus , sweet , clean and crisp. This fragrance is elegant and sophisticated . I just love , love , love it . Definitely one to wear to the office. This is going to be one of my Spring/Summer go to scents .
09/05/2017
Feeling undecided about this fragrance. It is a bit stronger than what I normally wear & perhaps a bit too sweet smelling. It does tone down once it's on, but goes on strong & I find myself using less than I normally would.
09/05/2017
I love this perfume... the scent is soo wonderful.. I recommend this one.. What i like the most that the scent stays on for a long time. When I put on this perfume I always fet compliments of how good I smell 😀
08/31/2017
I have used London for 5+ years and it is the best fragrance of all time. I prefer the woodsy, warm, light floral scents and this is perfect. It is fairly strong so a spray or two lasts about 6 hours.
08/30/2017
Way too floral
08/26/2017
I really like this perfume. A little goes a long way. Has a very clean crisp smell.
08/12/2017
Nice workplace scent
08/10/2017
This is great for an older woman, but me being in my late 20s, it's definitely not for me. It doesn't smell awful, but it has a certain musk about it.
08/09/2017
A lot of perfumes give me a headache... I like the smell, definitely strong so a little goes a long way!
08/08/2017
This was definitely not for me. This sent was way too many floral notes that overpowered any other notes that had been listed. Let down on this one.
07/26/2017
I'm a fan of everything Burberry and while I had samples of what I thought was every feminine scent by Burberry, I didn't have Burberry London. When I smell London on me, I smell wool, a misty rain and a multitude of people scurrying off to work. I found it to last between four to six hours before having to reapply. It is the spicy, warm scent of the Burberry female line, in my opinion. And it has to rank up there in my top five favorite. A lovely scent that I would be happy to pay full price for.
07/25/2017
No joke reminded me of a perfume my great grandmother would wear. Nice for an older woman. Totally not for me.
07/24/2017
I am not to crazy about it. It smells nice but It is really strong, It attracted my cat, and i feel like it is for someone like my mom. I may offer it to her because it is just not for me.
07/22/2017
Didnt like it. Smells like something an older lady would use.
07/12/2017
Loving this fragrance. It makes me feel chic.
07/06/2017
Love this fragrance! It is sweet yet elegant. One of my favorites!
07/05/2017
Kind smells like something my grandmother would wear. If you like musk this is for you if not then probably not your thing.
06/28/2017
I just received my perfume sample from scentbird. and OMG this scent smells so good, the compliments i get off of this scent is insane, I love it.
06/21/2017
Wonderful fragrance! Sweet but not too sweet, very classic. Love it.
06/20/2017
I adore this scent! I will advise that you should only use (2) sprays/squirts. This scent is very strong, but it smells so flirty. In one night, I received four compliments on the scent. It's definitely an elegant, but everyday scent. I would definitely wear it more in the Fall.
06/15/2017
Not really my style, a little too old lady-ish for me. Ended up giving it to my best friend instead.
06/12/2017
It smells incredible the sweet warm smell I love it.....
06/10/2017
I really love this one as an everyday scent! It's amazing and I love how long lasting it is! It's something I wouldn't have purchased on my own so glad to have tried it now.
06/09/2017
This is my favorite scent I have received thus far (I've been a member for almost a year now). I would definitely recommend it and have already added it to my queue to receive again!
06/07/2017
Love my Burberry London, I make sure it is in my queue every few months. It is so soft and elegant but flirty at the same time.
06/05/2017
I like this scent , it stays with you all day. I feel like its a little "old lady-ish" but its growing on me.
06/04/2017
this is my all time fav I always I have it in my que....so light and refreshing. layer on in thr day you think O no I can't smell me no more then you lay you head down on your shoulders and your just refreshed with the smell...there it is..it just sits so nice on clothing and with my chemistry
06/02/2017
Love love love this perfume !! Classic scent always a winner
05/30/2017
It has a fruity yet flowery smell. I really enjoy it on everyday. It's not to strong its very mellow fragrance on your body skin.
05/21/2017
Did not like. Too flowery.
05/18/2017
I love this perfume, elegant but not too intense
05/15/2017
I loveeeee this perfume so much! This is the perfect amount too. Highly recommendable for anyone.
05/12/2017
One of my all time favorites, absolutely elegant!
05/11/2017
Too floral for my taste
05/11/2017
My absolute favorite.
05/03/2017
love all my scents.
05/03/2017
So disappointed with April's sent. My birthday month and did not have a scent bird perfume that I could wear.
05/03/2017
Love the scent. Perfect for Spring/ Summer... staying power is weak and disappointing.
05/02/2017
One of the longest lasting scents i've gotten, and it was my first! Love the scent on my body chemistry, and I would totally purchase a full bottle. Love it!
05/02/2017
one of my faves
04/30/2017
Not a fan not my type of scent
04/29/2017
Not a fan. It smells like old lady perfume.
04/29/2017
The scent is rather pretty but only lasts about 3 hours.
04/26/2017
In my top 2 of the 7 I have received so far! Casual Elegance really describes it perfectly. It is a distinct scent, yet subtle. It is light, yet stays with you all day. I wish I were better at putting a scent into words. It's like cocktail party meets beach cookout... Casual Elegance. My man loves it!
03/11/2017
I absolutely love this perfume and it last all day
03/07/2017
It smells really good. I would probably wear it at night more then I would during the day seeing that it is kinda musky I would say. What I like about it is that it doesn't smell cheap, it's going to last a while without have to use a lot of it.
03/06/2017
Not crazy but it's good
03/05/2017
It smells like old lady perfume. would not get this one again.
03/05/2017
My favorite perfume ever!!
03/01/2017
I have been wearing burberry london for years. I dont know what this fragrance is that scentbird sent me but it isn't burberry london. Every other scent so far has been on point though.
02/26/2017
Smells pretty. I could use it everyday.
02/16/2017
Smells pretty and not overpowering. Proper for work.
02/16/2017
Smells really good, and seems to last. Great for work because it's not overpowering.
02/07/2017
I do like the Burberry line, but this one was not my favorite.
02/06/2017
This perfume is by far one of my favorites! Flirty and sophisticated, perfect for work or a date night!
02/06/2017
Great scent. I received so many compliments.
02/03/2017
BURBERRY is a nice, light, sweet fragrance that's suitable for everyday wear.
02/03/2017
Loved this scent so much that I put it on my queue a couple more times. It is very sophisticated but not overpowering. Stays with you the whole day.
02/03/2017
I love Burberry!! I can never go wrong with your products. This goes on with a strong smell, but once on it is so very devine.
02/03/2017
Beautiful. Light enough for spring but not too heavy for winter! Lasts all day.
02/03/2017
I do like it. The description is pretty accurate. Isn't a very strong smell and wears off a little quicker than I'd like.
02/03/2017
its ok, not my favorite.
02/03/2017
I love it!! I give it a 5
02/01/2017
Its a little strong and if too much is used it will smell like an old lady.
01/31/2017
I love this scent. It's simple but elegant. I can wear it to brunch or a nice dinner so it's very transferable. It's also not over powering which is great.
01/28/2017
This perfume smells good for someone who is 90+ years old, and that is about it. Worst scent I have received.
01/27/2017
This smell is nothing short of amazing. I am so glad I tried it out. A definite favorite.
01/21/2017
My favorite perfume hands down it's a very balanced well made perfume it's versatile an divine!! Just gorgeous I love this so much I would die if they would ever stop making this!!
01/21/2017
It smells a lot like So Nude, to me. I like it and it lasts almost all day.
01/13/2017
By far my favorite!
01/07/2017
Strong musk smell with lighter notes of citrus and flowers. It's kinda strong for me.
01/06/2017
Love this scent so much and so does my girlfriend
01/06/2017
soft smell but not too girly. A little goes a long way.
01/04/2017
Loved this scent
01/03/2017
Nope! Not for me!! Smells old lady like!!
01/03/2017
Amazing fragrance
01/03/2017
wonderful... always a favorite.
01/03/2017
Love this scent!!!!
01/03/2017
Personally i didn't like it. It smelt to much like an old lady.
12/31/2016
doesn't smell right, are you sure this is actually burberry london?
12/31/2016
Smells like an old person.
12/31/2016
This is a perfect date time scent. Sexy but not overpowering.
12/31/2016
I will definitely buy more of this scent!!!!!
12/31/2016
Masculine yet sweet is what my wife said this flavor was and I'm going to say the same. Here's the scent for those who are in close proximity of others. Great for dating and meeting new people
12/31/2016
This scent reminded me of Sung by Alfred Sung...which I love! I could still smell Burberry at the end of the day and that was important because I cannot deal with spraying multiple times per day. Great scent!
12/30/2016
I really enjoyed this fragrance. I didn't find it too heavy.
12/27/2016
I think this smells nice in the bottle/on other people. Unfortunately, I find it nauseating on my own skin. On me, it's a heavy jasmine fragrance that gives me a headache after about an hour.
12/24/2016
Smells like an old lady.
12/05/2016
Nice winter perfume!
12/05/2016
strong when first applied settles nice.
12/04/2016
Fresh and floral and just the right amount of subtle sweet.
12/03/2016
I fall in love every time I put it on
12/02/2016
This is a really nice scent. Every time I wear this I get compliments from my husband.
12/02/2016
Love the scent, but it doesn't stay long
12/02/2016
Love this scent a soft flower smell it last for a while
12/02/2016
Too flowery of a scent for me, but not too bad.
12/02/2016
Nice, but very strong. Not great for daily wear, but good for a night out.
12/02/2016
Not a scent that I prefer for myself. It's too musty smelling for me.
12/02/2016
I love the fragrance so refreshing.. I recommend Burberry..
12/02/2016
Loooooove this scent
12/02/2016
Very mature smell. Definitely great for a night out. Little too over powering for an office setting.
12/01/2016
This is the best thing that has ever happened to me. Love Scentbird. 💟❣💗💝💖💜❤💓😙
11/29/2016
This has a weird dry down that I really don't like - something powdery perhaps?
11/28/2016
I love this fragrance! It lasts all day, and has a clean classic scent.
11/23/2016
Ordered this for my November 2016 shipment. It is a nice cross between a Spring and Fall scent. The mix of floral top notes works well with the citrus mid-tones and the heavier base notes. It goes on strong and lasts a long time but does mellow a bit as it dissipates. If you are going to wear it in closed quarters or at the office make sure to use only 1 or 2 sprays total and put it on at least 30 min. before going out. I would not wear this at an office that has a policy about scents as this is a strong long lasting one. However, it is a lovely scent and can transition well from work to home or work to an evening out.
11/21/2016
I love this scent. It smells so lovely! Even my boyfriend commented on the smell.
11/14/2016
I love this perfume. I feel that it is not to heavy. Love the way it smells.
11/11/2016
I love having different types of parfume sent to me every month.
11/11/2016
I didn't like this at all, too overpowering and smelled too "old lady"
11/05/2016
Nice, professional scent. It's a bit too strong at first, however. I have to make sure it airs out a bit before going into public.
11/04/2016
By far one of my favorite scents I've received! It lasts all day and I get so many compliments on it.
11/04/2016
Love the clean scent of this!
11/04/2016
I don't like this one, it's cloying and does not smell good on me. I chose this scent and based on that, I am not sure whether I really know myself lol
11/03/2016
not sure it was for me
11/02/2016
Love love love this scent!!! Received many compliments
11/02/2016
I enjoyed the scent but I, like others, did not feel like it lasted very long.
11/02/2016
I do love this scent. Just wish it lasted longer.
11/02/2016
It was okay. Not my favorite. Kind of old lady when you first spray it.
10/31/2016
Love it... smells good
10/31/2016
This scent was really overpowering for me, but I did like it! I prefer burberry brit but this was good for the fall.
10/30/2016
I absolutely love this scent!!!!!!!!
10/29/2016
Love it. Light smell
10/27/2016
A clean floral scent. Classic. I really like this perfume.
10/24/2016
LOVE. LOVE. LOVE. Classic, sexy fragrance. Something you would wear to an elegant dinner party or a ball. Makes me feel like Belle from Beauty and the Beast. Reminds me of Marilyn Monroe or Audrey Hepburn.
10/07/2016
Not my kind of scent.. I prefer the smell of the Burberry Brit way better!!!
10/06/2016
Not a 5 heart at all
10/06/2016
Hate it ... hope I can give it to someone else
10/06/2016
Love this floral fragrance! It lasts on me all day and smells pretty and fresh.
10/04/2016
Wonderfully light and floral fragrance. Recommend!
10/04/2016
Lovely, light and classic fragrance!!!
10/04/2016
I liked it, but it smelled powdery on me?
10/04/2016
Burberry is a winner! Love the scent, and several people have complimented me on it and asked what it is. It's turned out to be a nice change for the office. It's a bit more business-like than some of my other favorites like Clinique "Happy" and Estee Lauder "Pleasures". Now I'm saving those for more casual and playful times.
10/04/2016
Perfectly clean and appropriate for everyday. A pick-me-up with every spritz!
10/04/2016
MY FAVORITE SO FAR!
10/04/2016
One of my favorite perfumes ever! I always stay stocked on this.
09/29/2016
I have never received my September perfume!!!
09/28/2016
The Perfect scent for fall, but I would also love to wear this scent in the winter as well. it is not too strong which is perfect for me, and it last all day. it smells woody, floral, and sweet and spicy. very elegant. I would definitely suggest this scent to my friends and family.
09/27/2016
I didn't like this scent on me :(
09/23/2016
I generally love Burberry scents but this is my number 1. It smells so good and its a unique scent in my opinion. Definitely in my top 3 perfumes of all time
09/20/2016
One of my all-time faves!! This scent is my top choice for rainy fall days or cold winter nights. The peony notes mixed with the jasmine make it slightly musky and make me feel like a million bucks!! It's a warm, enveloping scent that stays with me all day long.
09/13/2016
to stong for me but real nice.
09/05/2016
I love this perfume! Very light and airy!
09/01/2016
Didnt like it. Felt like it was for a much older lady
09/01/2016
Love,love, love it. Smells fresh and classic.
08/31/2016
I absolutely love this perfume. I already knew what it smelled like as I have owned several full sized bottles in the past. I get compliments on it all the time anywhere I go. My boyfriend loves it too, and he's super picky about the stuff I wear. Its a perfume that can be worn day or night. Sweet, but not candy sweet. Sophisticated enough, but not old lady. Its just a great, great, perfume.
08/30/2016
I love this scent. Nice clean smell, not overwhelming but long lasting.
08/25/2016
LOVE this scent. so many daily compliments from the public. great to wear anytime anywhere!
08/23/2016
Not for me at all.
08/23/2016
My favorite scent received! I love it! It gives off a warm & cozy feel perfect for cool weather. 💕
08/23/2016
I like this scent, but not in love.
08/21/2016
Smells like Grandma
08/11/2016
Love it!!!! Perfect fall and winter scent.
08/04/2016
Smells like a dryer sheet. Very clean and fresh but not too exciting.
08/04/2016
I have always loved this scent and receive so many compliments.
08/04/2016
I wore this for years, I still do. But sometimes I want something more fresh.
08/04/2016
This is my "signature scent" in cooler weather (although, I still wear it occasionally year round). It's not very summery, which is why I started looking for other scents to mix it up. This is still one of my faves. (My other favorites are Elie Saab (all of them), Carven le parfum, and Maison Francis Kurkdjian Aqua Universalis)
08/03/2016
I adore this scent and will definitely be getting more. So glad I tried this!
08/03/2016
amazing! very strong smell with just one spray
08/02/2016
I initially thought the smell was reminiscent of a grandmotherly scent. However, once it dries, I couldn't get enough of it!
08/02/2016
Smells great!!
08/01/2016
Love it!! Smells so good!
07/30/2016
Not my idea of a great scent. I'm more bright and citrus this isn't my style.
07/29/2016
This was so fresh and light. Perfect for hot summer day by the pool...
07/16/2016
I really enjoy this light fruity scent. It's very subtle and beautiful.
07/06/2016
Didn't like it.
07/03/2016
Very nice super soft scent
07/03/2016
It smells good but it doesn't last long.
07/02/2016
it smells good, a bit lemony sweet , however it does not last on me for more than a few hours. By the mid day, I can not smell it anymore. That is disappointing from a brand as famous and as expensive as Burberry.
07/02/2016
Very fresh, pretty smell. Love!!
07/01/2016
I love this scent. It lasts all day on me, lots of compliments from friends and family!! Not over powering very subtle.
07/01/2016
Long wearing floral scent! It is a great one if you like strong floral scents. One of my favorites!
07/01/2016
Love the smell! Long lasting
07/01/2016
Really Like This Scent!!
06/30/2016
It's a good perfume but not exactly my style. too powdery.
06/28/2016
Burberry is such a classic! I have yet to dislike any of their collections! This is a daily must.
06/18/2016
This is my first scent.....I am in love with! Not too strong. I love the way it lingers. My husband loves it too.
06/16/2016
This is my new go to fragrance... It's clean, fresh and very girly... I will be buying the larger bottle....
06/14/2016
I like to wear this in the winter
06/03/2016
Lovely scent...I was so excited to try this one!
06/03/2016
I really liked this scent, it is great for everyday use, but not too overpowering. It had great saying power as well.
06/03/2016
This perfume is amazing! It has a strong scent and last all day. I will be purchasing this in the full size.
06/02/2016
Huele delicioso me comprare el tamano normal se suma a mis fragancias favoritas
05/31/2016
Gotten so many compliments on this perfume!
05/31/2016
Loved the scent. I have bought the same scent at retail stores before. One of my favs. Do feel that the scentbird variety scent did not last as long. Scent faded after hour and felt it needed to be reapplied several times during the day. Makes me wonder if scentbird perfumes are watered down versions.
05/30/2016
Did not really like it and was not fruity like I expected.
05/16/2016
I really like this perfume, will purchase again.
05/08/2016
Love it. Only floral I will wear
05/07/2016
I like this but don't love it. It seems a bit strong.
05/06/2016
Will always be my ultimate favorite! Sweet. Sultry. Elegant.
05/04/2016
This is one of my favorites.
05/04/2016
This is one of my favorites.
05/04/2016
Love this scent
05/04/2016
I love BURBERRY London! It smells fantastic and is very long lasting. Many perfumes that I've tried wear off after a few hours unless you douse yourself in it, which nobody likes, but this perfume lasts most of the day with only two sprays! It has a very fresh and clean smell.
05/04/2016
I thought that I'd love this scent, but it gives me a really bad headache and smells like a granny perfume :/
05/01/2016
Lots of compliments
04/26/2016
The deep south at twilight...right after a summertime thundarstorm...Humidity heavy in the air and fireflies twinkle at every footstep...with jasmine & honeysuckle vined around every tree or wayward fencepost...Wet flower petals and wet forest together...all at their most fragrant...THIS is what you would smell on that night...(It should be called "Carolina Evening"..lol..) If there's a way to describe a scent as sweet & bold together, this is it! It belongs in every well-rounded wardrobe...I gave it a "4" as it isn't my absolute fav. In an odd way, it reminds me of Poison (by Dior, I think)...
04/25/2016
Oh boy! This was not the scent I thought it would be. After I put it on, everyone around me said it smelled like an "old woman" perfume. I had to agree. I really wanted to like it but I had to wash it off. This is just not for me. :( Sadly I will be waiting for next months scent to arrive.
04/23/2016
one of my all time best go to scents. I prefer it during the fall since it has deep warm notes. this is light enough for all day and night occasions. you can use it sparingly since the scent is lighter.I typically do 3 sprays.
04/13/2016
Absolutely love this scent and the size is perfect for me..
04/12/2016
Don't care for this scent. Not a fan of the rose smell. Dry down makes it a tad better, but not my kind of smell.
04/06/2016
I really love this scent. It is def me!
04/04/2016
Awesome scent . Not overpowering, but lasts a long time.
04/01/2016
Love this scent..
03/29/2016
I've always liked this scent (sprayed into the air and walked into or sprayed onto clothing before u put on; one spray is just enough) this is floral and strong but dissipates nicely for a not so overwhelming scent. I wouldn't spray onto your skin or do more than 1 spray otherwise it may come off as overpowering or old lady-ish. Keep it light and simple and you'll have a nice floral scent through the day.!
03/29/2016
Really nice scent a bit of a strong smell but I ended up liking it. Thanks
03/29/2016
It's a nice perfume, however, for me it made me sick. The scent is strong and last all day which is a plus. It just wasn't for me.
03/29/2016
Love the floral smell...light not to over powering
03/25/2016
I love this! There is just something about it I find different but in a good way. It works well with my body chemistry.
03/18/2016
This is a nice, strong scent that was just too mature for me. It smells very similar to White Diamonds by Elizabeth Taylor.
03/08/2016
This perfume is very strong when you spray it. For me, it last about 5 hours or so. This product is one of those hit or miss type of product. You either love it or hate it. For me, I love it.
03/06/2016
I had been gettiing samples of this scent at a couple of oil shop and lotion shops. I THOUGHT it would be a definate fav of mine. Oh NO!!! Way too powdery and sweet for my liking.
03/05/2016
I can't rate this one because I didn't like it. It's too strong. I gave it to my daughter. I hope she wears it.
03/01/2016
I love this scent. It lasts all day on me.
03/01/2016
This was a miss for me. There's something old-fashioned about it that reminded me of ladies dressed up in their Sunday best in my 1980s childhood; alternately elegant and suffocating. Apart from a mild tangerine note in the opening, it was mostly dominated by powder and musk, which I do not like. There is also an herbal aquatic, tea-like note that I loved, and that was very noticeable on paper and fabric, but it barely registered on my skin.
02/29/2016
One of my all time favorites!
02/09/2016
Not a huge fan.. It smelled okay in the bottle but I couldn't stand wearing it.
02/06/2016
This scent last all day without being over powering. I get compliments every day on it
02/02/2016
Very Brit, you know what I mean... strong and passionate!
02/02/2016
It smelled like a mans Cologne. I hate it.
02/02/2016
On me this perfume only last about an hour, but I like the girly scent.
02/02/2016
I loved it! Smells clean and soapy. I gave worn it every day.
02/02/2016
I think y'all sent me a male scent
01/30/2016
I like the scent. Very strong though. One squirt lasts all day!
01/30/2016
Smells Beautiful!
01/20/2016
Burberry Woman is my signature scent and I switch it up with Burberry Brit every now and then, so you might say that I'm partial to Burberry's fragrances. London smelled even better than I expected! Feminine, a bit of a fresh/hip city vibe to it, and definitely a younger smell than Burberry Woman while still being sexy. I love this fragrance and can't get enough--now on heavy rotation with the Woman and will likely win out once Spring rolls around since it is a lighter scent than Woman.
01/20/2016
Love this smell!
01/20/2016
Love the smell of this purfume! Very classy. Stays on all day!
01/18/2016
This may not be for everyone but I love it. As always spray it on your skin and see how it smells on you specifically. It lasts and its impressionable!
01/04/2016
This is perfect for everyday wear. It lasts all day long and smells so nice. Very sweet smelling and pleasant. I recommend this perfume... every woman should have a bottle of this on their vanity!
12/30/2015
I love sexy scents and this one is so appropriate for my age group.
12/30/2015
Nope. Didn't even bother trying it on. It smells powdery and something like what an old woman would wear. Which is fine... except it's not what I'm in to.
12/30/2015
It was great with my body chemistry
12/18/2015
I admit that I am partial to Burberry fragrances (I own several) so it's no surprise that I love, Love, LOVE this perfume. Burberry just works well with my body chemistry, I guess. Classic and subtle enough for daytime at the office but just sexy enough for a night on the town. In my husband's words, he needed to pull me in close for a second (and third, and fourth, and fifth lol) whiff.
12/09/2015
I've loved Burberry London for years! I've gone through 3 big bottles in the last 5 years...it's a musky, woodsy, rosy, floral goodness that dries down to a divine scent that LASTS. I use my ScentBird as a purse spray on days that I wear this.
12/08/2015
I love this perfume! Its hard to find sometimes in stores.
12/07/2015
Love the smell. It is sweet yet classy and sophisticated. I received compliments from everyone every time I wore it.
12/05/2015
It has a nice light scent but it doesn't last long.
12/05/2015
Love the scent took me some time to get used to the small because I usually go for the fruity smells but as this scent sits on your clothing and skin its smells even better when worn for about a hour thanks scent bird !
12/04/2015
I am obsessed with this perfume!
12/03/2015
This perfume was okay, it smelled a little bit old lady to me so I have to layer it with something more floral to be acceptable.
12/01/2015
Amazing !! My favorite one this far
12/01/2015
I love the smell of this perfume. It's a perfect scent for any event and it lasts all day.
11/29/2015
This was my first Scentbird selection and it's definitely a winner! It's a clean, modern floral that I can see myself wearing everyday. I wouldn't call it unique or edgy, but it has the classic appeal that would make it great as an everyday scent.
11/29/2015
I forgot what perfume I had selected. I love how the perfume comes in a travel size purse spray. Wish it had a sticker or something on there letting me know what it is.
11/22/2015
Definitely not for me, I think it smells like old lady.
11/22/2015
Definitely not for me, I think it smells like old lady.
11/07/2015
I really liked this one. It has a lasting floral scent that I wore day or evening.
11/06/2015
Great fresh long lasting fragrance. Never over powering, very clean. A favorite.
11/06/2015
Liked it. Didn't fall in love but it is a nice scent.
11/02/2015
Beautiful floral notes. I'm a man and I wear this. I don't care, it smells wonderful and fresh.
10/30/2015
I love the scent of this perfume
10/29/2015
Lovely...my new go to scent.
09/30/2015
this scent is nice but does not seem to last long enough on me
09/30/2015
Simply a beautiful fragrance
09/30/2015
It was much stronger than I thought it would be. I am more of a Botanical type of girl, but I have always been in love with Burberry and wanted to try it. It is incredibly long lasting, which I love. But I don't think I would want to buy this in full size.
09/23/2015
It's a nice scent, but I'm not sure it's for me. I am going to have to wear it a couple more times to be sure, but I may end up passing it on to my daughter.
08/31/2015
I love this scent, it's clean and fresh and doesn't fade too badly through the day. It takes me back to high school, the nostalgia of the scent is definitely a winner.
08/26/2015
An exquisitely floral stylish creation by Burberry, defines the elegance of the British woman. A perfection of white florals that literally come alive during Fall.
08/21/2015
Sexy and sensual