Burberry
Burberry London for Men EDT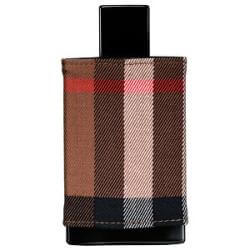 Get a 30-day supply of Burberry London for Men EDT
for
$
14.95
Notify me once this scent is available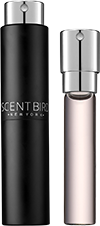 0.27 oz subscription

0.27 oz a la carte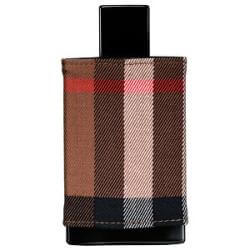 3.3 oz bottle
Share and earn free perfume
Notes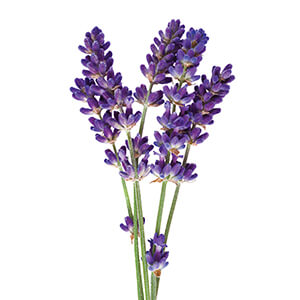 Description
A timeless signature scent for the modern gentleman who exudes natural confidence and a sophisticated manner. This understated and refined amber woody fragrance is fresh and masculine on top, creates a seductive, natural sexiness at its heart, and combines unique base notes to create a timeless, signature scent.
You may also like
Burberry London for Men EDT by Burberry Reviews
11/24/2017
Good sweet scent. Not a love but a high like
11/23/2017
I really enjoyed this scent. Would get again
11/23/2017
Love the smell of it but it does not last long....!!!!
11/22/2017
This has been my favorite scent this year. It has a crisp and medium scent. I've gotten tons of compliments.
11/20/2017
Hubby did not love this scent but loves the abundance of options available on scentbird.
11/20/2017
Did not enjoy this scent. Not a good start to my subscription.
11/17/2017
This might be my favorite scent from this service so far. What a perfect fall scent. It is not over-powering, yet it has good longevity throughout the day. The scent, to me, is very reminiscent of the cedar letter blocks I used to play with as a kid. Very nostalgic, and a smell I love. Woody, cinnamony, spicy...smells like Thanksgiving (and I mean that as a compliment). Try this cologne!
11/14/2017
At first I didn't know if I liked it. First spray it came on strong and kind of old mannish at first but then I started to like it after it mellowed out a bit. I will say that I have gotten zero comments from anyone. I work in close proximity with other people and nobody has made a comment. I don't know if they just can't smell it or what. It does seem to fade away before the end of a 9 hour shift. Overall I personally like the smell of this cologne.
11/14/2017
This fragrance was the first I received from a scentbird and I love it. Definitely one I would recommend using sparingly as it could be overwhelming if applied too strong. The tobacco and leather scents seem to stick around throughout the day. All in all great fall/winter scent
11/07/2017
Great smell. Never tried this brand before, but now I'm eager to try another scent.
11/04/2017
I enjoy this fragrance, I thought of this fragrance as more of a linear one (meaning it smelled the same throughout the day). Its not overpowering or offensive, and it brought a few compliments in as well. It really does smell like "fall in a bottle". The only issue I had was the performance. I felt like it could only last for around 4-6 hours before fading away. Overall, I really liked the scent, and I will probably be ordering a full bottle.
11/03/2017
Got this for my hub and he loved it! I love it on him too 😉 Its a warm strong masculine scent.
11/03/2017
Just ok. Good scent. Didn't seem to be able to last all day.
11/02/2017
Love the scent.
11/02/2017
Enjoyed this fragrance. Started spicy and then transformed into a fresh scent that subtly lasted throughout the day.
11/01/2017
It was not what I wanted. It's too spicy
10/31/2017
Love the scent
10/31/2017
love this scent. starts off strong and spicy but as it airs it reduces to a nice classic mild scent.
10/31/2017
A little to musky
10/29/2017
The third scent I've received and I am in LOVE! It's a very masculine scent and I love that one spray will last all day. It's spicy and musky and just embodies what I like. Some may say it's specifically a fall scent, which I understand, but I love it so much I would wear it year round.
10/29/2017
I ordered this scent expecting it to be perfect for the Fall, and that's exactly what I got. London is amazing, and its definitely one my girlfriend enjoys as well. Highly recommend!
10/29/2017
Good for every day.
10/27/2017
I absolutely love this scent. It's a sweet, masculine smell, when applied to the right places, it will stay with you all day. As soon as I sprayed it, I thought to myself, "I have to get the full size bottle.
10/27/2017
I love it. I told my friend about it and he said his sister had bought him this cologne last Christmas, she was at the mall and walked by a guy that smelled better than any guy she had ever been around, asked him what he was wearing and it was Burberry London. I love the way this smells. Thank you.
10/22/2017
I'd put this in the "okay" category.
10/20/2017
This is a very nice scent but it has a little too much of something; not sure what it is. I call it that "incensey" smell. It may be a combination of the lavender and tobacco notes. Could be opoponax -- but I don't know what that smells like so... I have worn Burberry London before and received compliments.
10/20/2017
Great smelling cologne. Thank you scent bird.
10/19/2017
Excellent first cologne from Scentbird.
10/17/2017
A little to dark for me. Kind of musky. Nice but not for me.
10/16/2017
By far the most feminine of colognes. Enjoyably smooth and sweet, but it's more of an appeal for women, which is fine. But it's not a confidence inducing scent.
10/16/2017
One of my favorites...it smells really good my girlfriend loves it!
10/10/2017
Not a bad scent.
10/08/2017
A nice, clean scent.
10/07/2017
I like it soft smell
10/01/2017
To put it simply, this is autumn in a bottle. Picture fall and all of it's smells. Fallen leaves on the grass, pine trees, egg nog, etc. A true masterpiece to be worn in the fall season. Especially during the holidays. It doesn't last very long, but if you apply a lot of sprays it performs. This is a must have for the fall season.
10/01/2017
I love this scent. I don't know how else to describe it other than that it puts me in a great mood.
09/27/2017
This smells amazing! Lasts all day long also.
09/25/2017
Light, uplifting scent. Good pick.
09/25/2017
This was my first fragrance from Scentbird. My wife and I both LOVE the smell...a subtle manly scent...just hints of cinnomin and lavender and others that I just cant place. Our ONLY knock on this is that it seems to wear off quickly...I don't feel that the 30 day supply is going to last 30 days. If it took less sprays for it to last, It would be 5/5
09/23/2017
Great scent. A definite buy.
09/08/2017
My husband wasn't impressed with this cologne
09/06/2017
I didn't particularly enjoy this fragrance. To me, it had too much of a pine-ish smell.
09/06/2017
The spice this cologne notes really gives a strong sense of fall! when wearing this, you can tell fall is in the air. If you are looking to get into the autumn spirit this cologne is the one for you!
09/05/2017
I really enjoyed this fragrance. It has a very nice aroma with a good amount of sillage. It reminds me of berries. My wife said she enjoyed me wearing it.
09/04/2017
This is great for specific times of the year, specifically fall and winter. I could never get away with wearing this at work, but I wish I could. Just one whiff and I'm in a good mood.
09/01/2017
For this one, sadly you have to apply at least 6+ sprays for it to last long enough to get complimented.
08/31/2017
Really enjoyed this one. A little heavy for summer use, but still glad I got it. Looking forward to trying more colognes.
08/27/2017
Great smell for an going gentleman
08/25/2017
Excellent scent! Not something I would have picked at a department store but glad I tried it. That's what is great about having this subscription, I will likely order the bottle.
08/22/2017
When I got the product I was in love with the scent and how well it smelled on me. I would highly recommend this cologne!!
08/06/2017
This one has been my absolute favorite!
08/05/2017
Not quite something I would choose. However it is very nice scent, long lasting.
08/04/2017
Not bad, real relaxing fragrance, enjoyable response from the ladies.
07/28/2017
Very woody smell and one that lasts quite awhile. This one grew on me. At first I didn't think it blended with my chemistry, but now I'm favoring it over the more "night out" smelling colognes. This one smells like a wintery cabin. It is mature, something a grandfather would wear. I like it!
07/26/2017
It's difficult for me to pick out notes on a scent, just because this is the first scent I've tried. I've honestly never smelled a cologne I've liked before, but this is a good first one. Maybe floral tones. Anyway, great recommendation for a first timer. I like it.
07/19/2017
Just ok, kind of a boring scent if you ask me, lacks originality
07/18/2017
Good scent. Duration is lacking a bit though.
07/18/2017
This fragrance is an amazing for Florida. Not too strong first thing in the morning but also lasted a good portion of the day. I will definitely be getting this again.
07/10/2017
Nice and lightly bold.
07/05/2017
My first one. Smells GREAT! Thoughts: A little formal. Classy European. Sophisticated.
06/28/2017
my wife and I ABOSOLUTELY LOVE this,.. it is a gentlemen's cologne. Not sporty, not adolescent, but a mature fragrance for the established man,.. the tobacco, opoponax (sorce of Myrrh) and leather are well blended, and give a sophisticated scent
06/21/2017
So, Burberry is a classic. It smells great. The issue is it's super subtle, which can be great for a professional environment. I enjoyed wearing it, but the compliments received weren't near as high or often as I get when wearing other colognes.
06/20/2017
Very impressed with this fragrance. Great for the office where your coworkers would rather discover a fragrance than have it haunt them throughout the day. Smells great. One of my favorites so far!
06/15/2017
It is a very light scent, I put it on before I leave the house for work and cannot smell it after I arrive. It does not have a very stand outish scent. It blends well and fades out fast. I wish it was more stronger
06/12/2017
Very casual everyday scent. Good for business; doesn't come on hard. Constantly getting compliments. Absolutely love it!
06/11/2017
ABout as good as a $10 bottle from Walmart. Not a good way to kick of my first month. I'll give Scentbird another month to make up for it then I'm out ✌🏼
06/10/2017
Scent was good. It didn't last long at all. Smell was gone 30 minutes later
06/10/2017
I was thoroughly disappointed with this Cologne, I think it smells nothing like the description and I certainly will never add it to my que again.
06/10/2017
I got this for my husband. He loves it. It's his favorite now. The scent is very masculine but with a bit of clean. It's nice for people who like only a bit of spice.
06/04/2017
I have this in the women's and it's great. Bad idea to think the mens would be the same. It smells so bad. Definitely not for us. 🤢😝
06/02/2017
This is such a warm, comforting scent. Smells like an old beautiful library with leather chairs and beautiful old books, with a hint of tobacco. Not what I'm used to, but an extremely pleasant change for my hubby and I!
05/31/2017
I like it, though I don't think it's for me
05/25/2017
This was my first order from Scentbird and I had no idea where to start. The quiz actually recommended this too me and it was a prefect fit. Excited to see what is next and to buy a full bottle of this.
05/24/2017
This is by far my favorite colonge. The scent is not overpowering and last throughout the day. I am definitely planning to purchase a bigger bottle!
05/15/2017
Very good fragrance, it definitely stands out but in a good way. takes very little which I like. I get more of the cinnamon and leather.
05/13/2017
The scent is clean, spicy, and robust without being over-the-top. The notes of tobacco and leather come through strongest for me, and I have enjoyed having this addition to my collection.
05/11/2017
Great fragrance
05/07/2017
This is awesome
05/05/2017
Smells a little too piney. I felt like I was just wearing a fancy version of Pinesol. I wanted to try all the Burberry scents but this one I regret getting. So far my Favorite is Burberry Touch, the only problem I have with that one is that it really doesn't last all day. You would have to respray every once in a while.
05/04/2017
Smells like pepper
05/03/2017
good scent, bit wierd at first, but it grew on me
05/03/2017
Awesome and classically clean smell. Love it!
05/03/2017
I like this scent alot, so I decided to in a bigger bottle.
05/03/2017
Love this scent. Spicy stays with you all day, really gets you noticed
05/03/2017
Got this for my husband and it smells so good! Has a good clean yet spicy smell. Yum!
04/29/2017
This is my gf favorite! Super long lasting smell!
04/27/2017
It reminds me and my wife too much of potpourri.
04/25/2017
Almost perfect. Will definitely be buying more.
03/12/2017
This is my goto fall/winter cologne. I usually spray it on for a special occasions, but its so hard not to have it as an everyday.
03/11/2017
Too spicy for me
03/08/2017
Favorite so far, very unique and lively but doesn't last very long
03/06/2017
Love it very good smell
03/06/2017
I originally got this for my brother for Christmas to try well it kept going for he's bday in march! He has loved ever scent I picked out for him.
03/06/2017
My husband likes it
03/06/2017
I enjoyed this scent very much not too strong and lasted most off the day
03/06/2017
Perfect. Maybe a little less long lasting than I'd like, but a perfect scent.
03/05/2017
Great fresh scent. A must have.
03/05/2017
Really warm masculine scent
03/05/2017
This was my first scent from Scentbird. I love it and so does everyone that asked me what scent I was wearing. I highly recommend Burberry London for Men EDT
03/04/2017
Nice scent going on , but sillage isn't very strong. 15 minutes after one spray I held my wrist to my nose and could barely smell it. The fiance likes it though. Although she did not like it when sampling in the store, she said it mixed with my chemistry well.
03/04/2017
soft woody smell. not too strong not too soft.
03/03/2017
smelled like an old man
03/02/2017
Good cologne for late nights and romantic dinners. A bit smoky though and may not be the best for business meetings.
02/25/2017
Fall in a bottle!
02/25/2017
Woody & Spicey....smells like fall in a bottle. Not over bearing.
02/21/2017
This has become one of my favorite colognes. Love the scent and I wear it a lot.
02/05/2017
Was really good.
02/04/2017
Very wonderful scent, mellow and masculine
02/04/2017
Great scent, very deep warm notes that last all day. A little bit goes a long way with this one!
02/03/2017
Great scent! When I put it on for the first time it smelled very "pine tree" to me. But as it set I started to smell the sweetness of it with just a pinch of spice. Not sure if it is an everyday cologne for me but still a really good scent.
02/03/2017
I'm 21 years old and this was a little to "old man" for my liking.
02/03/2017
Ok really like this cologne. Smells like cedar and the woods to me. the scent stays with you for quite awhile.
02/03/2017
Ok but very faint.
02/03/2017
This is my sixth month doing Scentbird and this is so far my favorite by a long shot. It lasts and lasts on me which is pretty rare for colognes when I apply to the pulses. Of the scent markers listed in the description the opoponax really stands out with its woody honey-like scent and it plays nicely with the darker tobacco and leather undertones. I don't find much lavender on me though, which I am happy for. Very masculine and confident.
02/03/2017
What a great product and all the complaints I received was a confidant boost
02/03/2017
Not into the smell
02/02/2017
Delightful, uplifting, pleasant smell. The smell stays strong for about 2 to 3 hours and lingers but doesn't die off completely.
02/02/2017
can you kindly show me how much I will be pay in South African Rands and how much ml is per botlle
02/01/2017
I love this shit. Send me another one.
02/01/2017
Great fragrance, love it
01/29/2017
awesome the chickens love it!!
01/29/2017
Best one yet!!!
01/22/2017
Great smell but doesn't last too long on me and definitely need to put a bit more to get any sillage.
01/12/2017
Has a very masculine smell with a small dash of femininity most likely from the lavender. The tobacco and the leather smell is what really grabbed my attention.
01/12/2017
Its very good smelling, wife not to fond of it but i like it
01/07/2017
I love this sent it's the softer side of masculinity. A perfect blend
01/06/2017
really liked this
01/06/2017
Not a fan of this cologne. The smell was too feminine for me.
01/05/2017
I have always loved this scent...
01/03/2017
Awesome scent, I'm new to cologne but I liked it!
01/03/2017
Great scent with a spicy yet seductive smell.
01/02/2017
Love this cologne!
01/02/2017
Very smooth Scent
01/02/2017
Absolutely loved this scent.
01/02/2017
Surprisingly happy with this scent. Stays with you through the day, unlike some others.
01/01/2017
Very nice scent
01/01/2017
Fresh and Citrus
01/01/2017
Had a great clean fragrance. Loved it.
01/01/2017
Great sent loved it!!
12/31/2016
I like this - very pleasing.
12/31/2016
I liked it very much!
12/31/2016
Wasn't too sure, at first. It has a very spicy start, but that fades leaving a more masculine scent. It grew on me, & I'll call it a Keeper. My first Scent Bird experience, & works well for the Christmas season. It doesn't seem to have much staying power, 'tho.
12/30/2016
It's ok...smells a bit too wood like.
12/30/2016
I love the spicy hint of tobacco in this scent.
12/29/2016
Love it....absolutely love it
12/25/2016
Loved the scent, first time cologne from the subscription. Wife loved it too.
12/18/2016
Great cologne. Smells very nice. My only complaint is that it seems to fade as the day goes on.
12/18/2016
Never got it someone got it out of are mailbox
12/15/2016
not good very light smell , the quantity of perfume scent bird sent is very little not last 30 days ... plan to cancel my subscription ..
12/15/2016
its okay .. the smell is not strong and not last long... and the bottle scent bird sent its not last 30 days.. very small quantity its not 30 day supply .....try one more and if not liking cancel my subscription ...defiantly
12/10/2016
Best smelling cologne ever. Super masculine. Love it. Girl friend loves it. Everyone loves it. MUST TRY!
12/07/2016
It is okay not very good smelling
12/07/2016
Very light and subtle.
12/06/2016
I really like this scent. I am even considering this to be one of 2 to possibly 3 signature scents for me. Seems to be a head turner with smiles when I wear it.
12/06/2016
I really like the other Burberry scents..this however was a horrible experience. This is the first cologne that I ever had that I had an allergic reaction to and gave me a rash. Also the scent is too sweet...like perfume for women. I don't recommend
12/06/2016
It has a destinct fegrance from the rest which is good. Had several compliments. But I was disappointed it did not last very long. Would require additional applications.
12/05/2016
Honestly one of the best I've used. I ran out of the supply in 10 days, which was very much unlike my first cologne from this site (still have half a bottle). Maybe it's because the scent doesn't last too long? Or that it's just that good. Not sure, but I want more :|
12/05/2016
This scent is spicey for sure. I usually prefer a bit more citrus. This scent reminds me of walking through the mall during the Holidays. It def smells fancy
12/03/2016
Very good cologne
12/02/2016
Very clean smell..
12/02/2016
My female roommates are constantly telling me how good I smell.
12/01/2016
I really like this cologne. It's not too overwhelming but just enough that you can tell you still have the scent intact. Less is more.
12/01/2016
It's ok for just but it did make me want the full bottle.
12/01/2016
Very manly love it
11/30/2016
Love love love this scent! My only critique is that it does not last very long.
11/25/2016
I enjoy this cologne. It isn't a sweet smell and does exude a more mature presence. Great for the office but I'm not sure this is the best date night smell
11/23/2016
I don't think this suits young people as much. It reminds me of a 40-year-old man smell.
11/23/2016
*Amateur review* Great overall scent, spicy, masculine, warm. Initial scent is a little much, but the underlying comes out quickly and lasts a while. Great for holiday gatherings, smells like a well rounded guy should smell.
11/22/2016
this smell really great and sexy on my husband.. now i know what his Christmas gift will be....
11/22/2016
wasn't much of a fan of this one ..
11/21/2016
Pleasing scent, fades quickly tho
11/21/2016
Just got this in the mail, love it a LOT more than my previous cologne. More my speed. Sharp scent. Masculine. Approachable.
11/20/2016
Perfect scent for the holiday season. One of my all time favorites. Loved it so much I went and bought a bottle. Warm, spicy and piney.
11/18/2016
i love this sent! all my coworkers have asked me what im wearing and ladies can't stop walking by.
11/15/2016
Warmly spiced, this EDT carries the distinct note of a fine pipe tobacco, which makes it an excellent holiday scent (assuming the holiday is in the fall or winter). I couldn't get away with wearing this at work, but for special occasions it's wonderful.
11/12/2016
Really liked the earthy spice of the one
11/12/2016
I really love the scent of this. However, I don't find that it lasts all that long. Maybe it is because I get used to it, but I don't think so. It's just a very light scent which fades quickly and may need to be reapplied several times throughout the day.
11/07/2016
I don't really care too much for Burberry London. It's too flowery and bitter.
11/06/2016
So far any thing that I have gotten from Burberry has been my favorite.
11/05/2016
It has a great smell
11/05/2016
the cologne smells good but after 30 minutes its gone. not smell after a really short period of time
11/05/2016
By far the best!!
11/04/2016
I don't like this cologne at all. It smells very sweet and more like a feminine perfume. I will not be using this scent.
11/04/2016
I've always loved this in the fall and winter
11/04/2016
Love it's pick scent. Very relaxing smell
11/03/2016
Awesome stuff. Smells excellent. Very manly scent. 5⭐️⭐️⭐️⭐️⭐️
11/03/2016
Awesome scent!! Very manly. I got many compliment and questions as to what it was. Will definitely add this to the Arsenal.
11/03/2016
Great scent, very masculine, and one of my favorites!
11/02/2016
This scent is pretty nice. Although keep in mind its much sweeter then expected. Its a very nice office scent. My coworkers really enjoy it to! I think its a really nice scent if you want professional and subtle.
11/02/2016
FKing hate this smell ... I can't even describe it. And I'm not just being mean. I've honestly tried this thing for a week! For a week I forced myself to wear this thing after a week ... I said forget it and this sucks. NEVER AGAIN lol
11/01/2016
Really nice scent. Not exactly what I expected but certainly a scent I would use in the future. I'm not very good at describing fragrances so forgive me for not being exact. I would characterize this fragrance, BURBERRY LONDON FOR MEN as a little fruity but rich smelling. Unfortunately, as a kid growing up my first cologne addictions were British Sterling, English Leather, Canoe and it wasn't until as an adult that I discovered the difference between my teenage fragrances and the more expensive, luxurious scents that I was introduced to. So unfortunately, many of my descriptions rely on my interpretation of whether a fragrance smells luxurious/rich or inexpensive/familiar. However, the ultimate fragrance for me is the one that lasts the longest! Any recommendations in that departments?
11/01/2016
Smells Good. It's A Good Work/Office/Night Out Scent.
11/01/2016
This Scent does smell good but it is just not for me. It gave me a headache...
10/31/2016
I love this one!! it's smells great...
10/29/2016
Great cologne. Very manly
10/25/2016
Nice Scent. I find it to be strong especially when first put on. Good for a night out.
10/24/2016
I liked it it was a good cologne.
10/24/2016
Great opening, subtle but very present. I wish it could last a bit longer, I like the subtlety but it just doesn't last very long. I still love the scent very much, would have rated it at 5 if it lasts longer.
10/12/2016
I absolutely adore the opening scent. It smells just like a damp, leafy, fall breeze. Sadly though, this scent doesn't last on my skin at all! I have the stronger opening for all of thirty minutes before it dwindles to barely hugging the skin. The sillage is the worst of any of the many colognes i've tried and after two to three hours after applying it it's almost impossible to still sense on the skin unless I put my nose directly on the area of application and give it an enormous huff and after four hours the fragrance is nonexistent. Really disappointed with the longevity and sillage of this fragrance for how amazing the initial opening scent is.
10/07/2016
Service is bad they owe me 2 bottles they have the money but no product seems like they are bad with service..The first bottle lasted 3 days cuz the spray cap was loose leaked out..going complain to BBB. GOOD LUCK IM DONE
10/07/2016
i really like it a lot.
10/05/2016
Smooth... Just bold enough
10/05/2016
I love this scent, nice date night cologne
10/04/2016
This is one of my favorite perfumes, sweet but not overpowering.
10/04/2016
One of my favorites. Love it
10/04/2016
A little too clean smelling almost like a new hamster cage
10/04/2016
Very nice, it's an overall cologne for every occasion.
10/02/2016
Seems a bit to strong when first putting on. but as the day goes on it evens out
10/01/2016
Kinda like Fahrenheit
09/30/2016
This is the perfect fall scent. Great for the office as well as nightlife.
09/30/2016
I have not received my cologne though it says it has sent and scentbird has not replied to my email of why i have not received my clogne though i have been billed for the first month already
09/30/2016
Great scent, one of my favorites I have gotten so far. Only complaint is that it does not last very long.
09/29/2016
Oh yeah, this is it! My favorite so far. Really anticipating my future fragrances.
09/29/2016
Too floral of a scent, smells very much like perfume that my aunt would wear.
09/26/2016
I love this scent.
09/26/2016
I was not too thrilled with this one... 1-10, I would rate this at a 6 level. Mostly because it has an "old" scent to it. Not sure how to really explain it, but its very bold, and strong. I would not purchase this cologne. However, it is not terrible. More suited for winter and cold days.
09/21/2016
Very piney, spicy smell. Not too bad.
09/10/2016
I didn't like the scent had a over powering powder like and faint smell
09/10/2016
I love this Burberry it's the bomb and my girls
09/07/2016
I love the woodsy fall smell... well thats what it reminds me of.
09/05/2016
This one smells great
09/02/2016
Love it a lot am going to order this again
09/02/2016
Good classy scent
09/01/2016
Woody and get spicy smell not what I'm into but a good change one in a while
09/01/2016
I never got the package.
08/31/2016
Love the notes of this cologne. Very crisp & attention-grabbing. I've already had a few remark on how good it smells.
08/31/2016
Love Burberry!
08/28/2016
Loved the scent but hate that the tubes are glass. I dropped it upon opening the package and broke it, but my kitchen floor smells AH-MAZING.....ugh!! 1 heart because of the glass NOT the scent.
08/27/2016
I was surprised by how much I enjoy this scent. I've only worn it once so far and I have already received compliments in the office.
08/19/2016
Dear Sirs: my order for Aug. was not sent. You notified me to order another scent, but when I do, I get the round around. I order the men's scent and have not received ANYTHING YET> If you cannot get my order correct, please remove my name from you list and send me a complete refund. Paul Elton Bass aonezulu@aol.com Please let me know what you are going to do!!!!
08/11/2016
I really like this cologne. Happy it was my 1st choice to get from Scent Bird. Thinking about looking into getting a whole bottle.
08/08/2016
Smell was good!
08/08/2016
I don't love it. I have a preference for sweeter fresher scents. I'm not skilled at identifying notes, but this has a heavy smell that doesn't really match my body chemistry. It's kind of a harsh scent for my taste.
08/07/2016
Awesome smell really fresh only takes about one spray to smell excellent all day or night.
08/07/2016
Great scent, stays with you throughout the day.
08/05/2016
So good! My wife loves it on me!! It gives a subtle sweetness with a bit of spice! Sugar and spice and everything nice ;)
08/04/2016
Not my taste. Odd sweat and spicy mix. Is you like that kind of thing it's a good fragrance.
08/02/2016
It has a nice scent
08/01/2016
It has that old guy kind of smell to it. Just not my cup of tea. Fragrance is long lasting.
08/01/2016
You never sent me this. You sent me Carven, and I didn't make that selection. You need to fix this or I will cancel this subscription.
07/31/2016
Like other reviewers, it was a little powdery to me. A little too much. I liked it, but just not me. Also, I had tried this in the shops a while ago but it just isn't the same as the past.
07/31/2016
Smells ok. Wouldn't be my first cologne of choice. But not the worst I've had.
07/31/2016
Dear Scent Bird, I did not receive this scent at all How can I give a feed back about for which I have lost my money but delivered with nothing. I feel sorry to express my frustration. Your service is very bad. I neither receive Product nor the reply from your team which is highly unacceptable. And this questions your integrity and which may drive me to file a law suit against you. Please give me a reason why cant I file a law suit for not receiving my product on time even though my money is deducted from me. Thanks & Regards Abarajith
07/25/2016
Not my usual taste, fresh and fruity, but gets lots of compliments, good light scent for summer.
07/06/2016
I enjoy this cologne very much. It goes with almost any occasion, as I wore it to work and even outside of work and received compliments. It lasted a good amount of time as well and I didnt have to apply that much. I will be purchasing this cologne again in the future
07/06/2016
Great stuff! It has the manly spice i like followed with the sweet side the ladies like... Great Starter for men!
07/03/2016
It's ok. Just doesn't jump out at me. Wife is not too fond if it either.
07/02/2016
Nice smell, good for everyday.
07/02/2016
The scent is very light and perfect for summertime. It also lasts quite a while and one spray is plenty for it to be noticed
07/01/2016
Not bad. A little too fruity for me
07/01/2016
Very pleasant fragrance 👍
07/01/2016
Its very different for me because I'm not the biggest fan of spicy scents but it just works. I love it!
06/30/2016
This is a wonderful fragrance, everyone loves it.
06/27/2016
This is a very sexy scent for a grown man. Absolutley a head turner
06/22/2016
Really like the cologne. Great scent long lasting but not to aggressive.
06/21/2016
At first it has an alcoholic smell, but then when it settles it reminds me of Chassis powder.
06/04/2016
This scent smell great and love it....Looking to get more of this scent....
06/02/2016
The first and only NO I've had as a Scentbird customer. It just smells foul - totally a different direction than anything else I've ever worn and it smelled even worse once it made contact with me.
06/01/2016
An interesting mix of light and citrusy with a slight musk
05/31/2016
Nice pleasant daytime scent. Could be a bit stronger as it fades faster than I had hoped but a great summer scent.
05/24/2016
This is a great fall time cologne. It's spicy and warm. Can be used for winter as well, good for day or evening.
05/20/2016
Works for me, I like it
05/06/2016
so, i love burberry style, but this isnt what i want to smell when i wear it. *shrug* just doesnt seem to fit for me
05/04/2016
Smells amazing! Get lots of compliments .
05/02/2016
Love this scent!
05/01/2016
Strong. A bit feminine.
04/29/2016
Excellent smell honestly i must say im in love
04/28/2016
Nice, pleasant scent. The wife likes it quite a bit.
04/25/2016
This is very Gardenia or Honeysuckle heavy, I dont think this is a commonly percieved masculine scent. I actually was asked if I sprayed girls' body spray. I did not pick up on tobacco, leather, or wood which us what I was hoping for from this one.
04/13/2016
Has a nice classic smell. Good for everyday wear at the office.
04/08/2016
Great for a casual night out or everyday in the office.
04/04/2016
Far from what I was expecting out of a mens' cologne, almost entirely a floral scent I can't quite place. Also a very soft aroma, the only comments I've gotten on it have been in pretty close quarters.
04/02/2016
My least favorite yet. Not a man's fragrance
03/29/2016
This is a VERY "flowery" scent (Gardenias?) It borders on feminine to me. Not really appealing. I like musky, leathery, "brown" scents a lot more. I wouldn't recommend this to anyone who doesn't want to smell of fake flowers.
03/08/2016
Love it. Always getting compliments on this one.
03/05/2016
Nice smell, spicy, but not too strong for wear in spring or fall... almost smells... Christmas-y?
02/21/2016
it's alright...i like all the tones...just not together...the tobacco smell is a bit too strong and it also smells really sweet....I'm not a fan of sweet scent lol if it smells like it belongs in a bakery of some sort, it's not really for me...I absolutely hate when vanilla is one of the tones...this one doesn't have any but the combination have a equally strong to vanilla sweet, also...i just smelled it...and it makes me kind nauseous lol