Burberry
Burberry Brit Rhythm for Women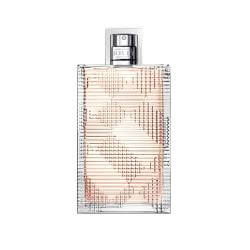 Get a 30-day supply of Burberry Brit Rhythm for Women
for
$
14.95
Notify me once this scent is available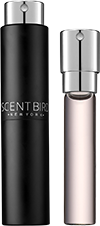 0.27 oz subscription

0.27 oz a la carte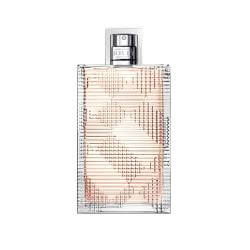 3.3 oz bottle
Share and earn free perfume
Notes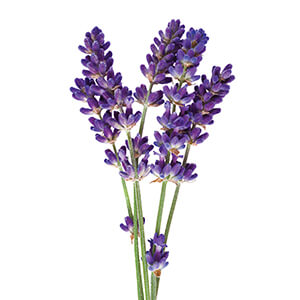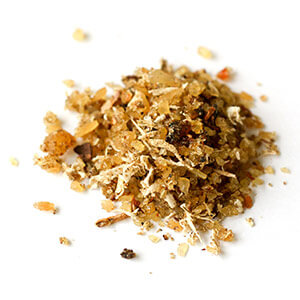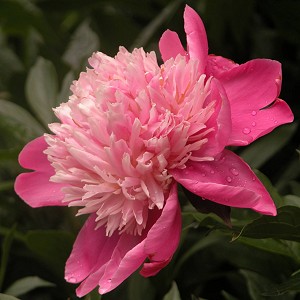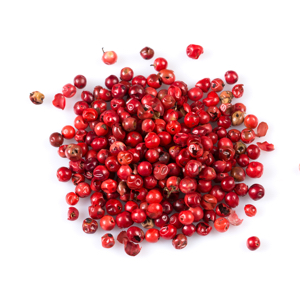 Description
Burberry's Brit Rhythm for Her is all about Powder Power, with top notes of lavender fading into a heart of orange flower and orris absolute. Pink pepper and blackberry notes provide sparks of contrast to the pressed florals, and a warm base of musk and vetiver provide an earthy balance.
You may also like
Burberry Brit Rhythm for Women description
Burberry's Brit Rhythm for Her is a brisk, fresh, feminine perfume. There's plenty here for Powder Power People, as Brit Rhythm for Her stacks the deck with lavender in the top notes, and both orange flower and orris absolute in the heart. So if you prefer fragrances that smell like they can applied with a cosmetics puff instead of an atomizer, Brit Rhythm for Her will make you very happy, indeed.
Brit Rhythm for Her starts out as freshly pressed as your new school clothes in September. The opening is clean, bright and spiked with a touch of pink pepper for contrast. The lavender and the pink pepper play together in a fun, daring way at the top, with a quicksilver strand of neroli flashing through the powder and spices. Taken all together, the top notes create a well-heeled, but sassy impression, like a private school girl wearing kohl eyeliner and her uniform all tatted up with safety pins.
The heart features more overtly powdery notes, as the orris absolute and orange flower take over from the lavender, with a pinpoint polka dot of blackberry leaf inkblotting the soft feminine florals.
The secret joy in this perfume is how underneath all the powder, one single note pops out from the soft, dry femininity and cheekily asserts itself. In the top notes, you'll notice how the pink pepper stands out, and in the heart, how the blackberry leaf winks out at you. These contrasting notes completely make Burberry Brit Rhythm fun, and elevate it out of becoming a staid, ultra-traditional floral scent. The feel of this fragrance is similar to discovering that dusty librarian who's always scolding you actually has a hysterical sense of humor.
The heart has plenty of power also – the drydown will take several hours to finally nudge the orris and orange flower aside. There's touches of vetiver and musk, with some dry woods as well, but the base is a stage set for the composition to use while introducing the plot twists in this perfume.
Burberry's Brit Rhythm for Her is a deceptively demure, soft floral scent with bright flashes of irreverence and individualism as it develops. An olfactive book you shouldn't judge by its cover, but instead spray on and discover its offbeat charm. Besides, maybe that librarian is shushing you so you can notice the cool girl in the St. Andrews uniform who so obviously needs some help with her homework.
Read more
Burberry Brit Rhythm for Women by Burberry Reviews
11/13/2017
Love this scent. Many compliments. Very warm scent, not over powering.
11/10/2017
I didn't receive this scent i was sent a prada perfume i cannot give review
11/03/2017
Great scent for any time of day
11/02/2017
Horrible strong old lady/hippie smell. It's really awful. Almost smells a bit like that commercial hand soap public bathrooms use. That's putting it nicely.
10/11/2017
Stronger woody spicy notes. Prob wouldn't buy it
10/03/2017
My go to perfume is Clinique Happy. This perfume was to powdery and floral for me. Has a mature woman sent.
10/01/2017
Smells of medicine and just makes me wanna gag
09/12/2017
I love it! Smells sophisticated, but not too much! It will definitely last me a while.
09/04/2017
It reminds me of an older woman. I like strong scents don't get me wrong but this is just a weird mix of scents.
08/31/2017
A great softly floral fragrance. The amber base is pleasant. I get compliments on it all the time.
08/22/2017
I wouldn't order this one from ScentBird. The one I bought in the store smells entirely different from what I received from here. I ordered this scent a la carte to have a travel version. Definitely not the same. I don't know if the formula was poor or if they packaged the wrong one.
07/30/2017
I love this scent!! It's warm and scensual just the way I like my fragrances. I'm so glad I joined Scentbird so that I could discover all of the great perfumes out there without breaking the bank to do it. I definitely plan to get a full size of this one.
07/26/2017
This is totally NOT for me. It smells like something my grandmother would wear. I did not like this at all.
07/04/2017
This was a little strong at first sniff but it's
06/29/2017
Smells like baby powder
06/13/2017
Not at all what I expected! I received bought a sample from Ulta smelled floral perfect for summer. For some reason the one I received smells like baby powder and nothing like the original Burberry Brit Rhythm...
06/12/2017
Love it I can wear this everyday. I like it because it's not to loud it has a fragrance that is fun and sensual at the same time ❤️
05/15/2017
My daily go-to perfume for any time of year. This is the fragrance that I compare everything else to!
05/03/2017
My absolute favorite!!
04/29/2017
Too strong for me. The first day I tried it I sprayed it on my wrist and ended up rubbing a lot of it off to lessen the strength.
04/29/2017
I have this scent in a rollerball but I wanted a little in spray form, the scent I recieved smelled nothing like what I have. The original scent is very floral and what I received is SUPER powdery. I either this is not authentic, poor quality, or an error in packaging. I messaged customer service but I don't feel anything was resolved. I still have a bottle of perfume that is labeled but smells nothing like Burberry Britt Rhythem
04/26/2017
Today I received this perfume in the mail and I am very pleased with my choice! I am a lover of powder scents but I have struggled to find one that is youthful for a 25 year old woman to wear. This perfume is definitely a powder based perfume but it has a slight hint of floral which makes it more youthful and light. When I wear it I feel warm and beautiful. To give you an idea of perfumes I like: Tresor, Black Opium, Vera Wang Princess Night, and Romantina by Juliette has a gun.
03/06/2017
I love it! It smells amazing.
03/05/2017
Comes on a little "old lady" and powdery but lessens to a pleasant scent that lasts all day.
03/05/2017
I tried this perfume on in Ulta and really like it, so I added it to my queue to try it for a week or two before committing to buy it. The perfume I got from Scentbird smelled nothing like the bottle at Ulta. It was so powdery! Even my mother in law - who likes powdery scents - thought it was overwhelming. It immediately gave me a headache and I had to scrub it off. I'll be going back to Ulta and testing the two against each other to see if I ordered the wrong scent or if it truly is different.
03/05/2017
I smelled this once in the store and I remember liking it but after receiving my SB order, it smelled nothing like I remember. It smelled too floral and soapy for me. I don't like it all...
03/04/2017
<3 I was expecting Burberry Brit Sheer, but instead, didn't realize Burberry Brit Sheer Rythhm is what i had placed in my queue, even the bottles are very similar. I am so glad I made that mistake! I loved it!! Smells SO clean & a bit soapy. On me the lavender comes through strong. The best way to describe this scent; lavender baby wash.
03/03/2017
Love love love
03/01/2017
I absolutely love this scent!! So clean smelling, I have received so many compliments on this perfume!
02/19/2017
I couldn't smell any notes in this perfume outside of the strong powder odor.
02/07/2017
One of my absolute favorites!! Would recommend it to anyone!
02/06/2017
Very strong powdery smell like baby powder.
02/04/2017
Powdery & expensive smelling!
02/04/2017
Love this scent!!! Very warm and sensual.
02/04/2017
Smells like windex. Don't like it at all.
02/04/2017
Love this sceny
02/04/2017
Love love love this! Smells very clean and crisp.
02/03/2017
Lavender scent was strong and long lasting. A little goes a long way. I liked that the secondary musk didn't take over.
02/01/2017
Love this scent! It is fresh but romantic at the same time.
01/29/2017
Fresh strong scent!
01/17/2017
This scent was just o.k. for me. Very light and didn't stick with me for long.
01/13/2017
I love the origin Burberry brit...but I'm actually not a fan of this version. It has a very overpowering scent.
01/04/2017
Love this scent
01/04/2017
i liked it its very feminine but nothing over powering. Which I like because I easily get migraines if the scent it too strong. I would recommend.
01/03/2017
It smells so good. Clean but with a fruity twist.
12/31/2016
Beautiful, sexy, alluring, captivating sent will order more
12/31/2016
I like this scent. Very clean smelling. Not too over powering
12/30/2016
It's really sweet and light you won't regret trying it
12/30/2016
I have worn this perfume before and for whatever reason when I sprayed it, it smelled competently different. It is a lot more powdery smelling than I like.
12/27/2016
This smells like a lavender-scented dryer sheet. Not unpleasant - is clean and soft. Safe for work/school.
12/15/2016
One of my favorites!!! Lasts all day!!!
11/30/2016
Smells amazingly good has such a staying power
11/30/2016
Absolutely love this scent!!!
11/29/2016
I really loved this scent except that it didn't last very long
11/28/2016
I like this scent a lot! Not in love..... yet. There is definitely a musk but not to much that it takes away from the femininity of the scent. It can be intimidating upon first spritz but it calms to a very nice subtle fragrance. Not extremely long lasting but you will get a few good hours out of this. Will probably purchase a full bottle.
11/11/2016
Smells a little like Dolce & Gabanna Light Blue. Only needed one spray to last from 7:30 to 5:30.
11/11/2016
Too strong! i will never wear this.
11/03/2016
Just received my first perfume. Burberry Brit rhythm for women and it smell absolutely amazing. Cannot wait to wear it this morning for my man😍 So excited!
11/02/2016
Base scent was strongly baby powder. Has a lasting smell only need to apply once and only one spray.
11/02/2016
too spicy, like D& G Light Blue but not as good.
11/02/2016
Love the soft subtle scent. Couldn't get enough of this scent
11/02/2016
At first I wasn't a fan BUT I decided to give it a try and wear it. I actually really like it now. Funny how different perfumes smell different on differnet people too! It's definitely a "perfumy" scent if that makes sense:-) I would say more of a going out type fragrance.
11/02/2016
I wouldn't repurchase this perfume, it's too mature for my liking and gave me a headache.
11/01/2016
It's my least favorite Burberry so far. My boyfriend said it smelled like something a grandma should wear.
10/04/2016
I love this clean fresh sent. Burberry is my favorite so had to try this sent
09/21/2016
Powdery and clean scent. Very fresh and lively!
09/17/2016
Spicy, cold and clean. The lavender isn't your traditional aromatherapy oil lavender - some have described it as "Laundry" lavender and I would have to agree. The pink pepper really stands out. When I wear this, it reminds me of crisp, white linens in a sparkling clean laundry room, with the sun shining through the window. I picture an attractive girl playing tennis. This is a clean, sharp scent, and the pink pepper is what gives it a little bit of sexiness. I liked this better on my skin in the autumn than the summer (strangely enough) but I could see this as a perfect spring to summer scent. It took me awhile to really warm up to this one - it was so sharp and cold at first, I was a bit disappointed (I thought I was getting a warmer lavender). But after wearing it a bit, I find I really enjoy it. This is perfect for the office, casual dates, errands and I have enjoyed wearing this for working out. It's not a sexy date night perfume - but it's attractive for day time use.
09/10/2016
I liked this more than I expected. I usually Don't like Burberry on me but I love it when I smell it on other people. This one I love! It's a great everyday perfume .
09/01/2016
wan't my cup of tea by far
08/19/2016
It's a nice warm clean scent. Makes me think of wearing a flannel shirt that was freshly pulled from the dryer.
08/04/2016
too soft, smelled like a clean car interior
07/30/2016
Bit too strong an alcohol scent
07/30/2016
I love it it's not loud very and feminine.
07/02/2016
This may be a new favorite smell of mine! It's not too heavy, not too light, great blend of musk and floral. Love, Love, Love this.
07/01/2016
I liked it....pretty subtle and I received a lot of compliments.
07/01/2016
This has a very floral sweet smell.
06/22/2016
I though I would like this one since like the Burberry Brit sheer was not one of my favs.
06/03/2016
Smells sophisticated. I liked it!
05/29/2016
I didn't think I would like this as much as I did. I bought a full bottle and it's almost gone! That says a lot since I rarely ever make it through half a bottle before getting bored! Definitely a scent you can wear everyday! It's a unique scent, that doesn't smell overtly feminine.
05/16/2016
Pretty sure I received the wrong perfume, I have an almost empty bottle of this one and the ScentBird one I received is defiantly not the same. But still one of my favorites
05/06/2016
Strong smelling, smells great. A little spicy
05/03/2016
I love this....The smell is amazing....
04/25/2016
Old fashion scent; not to my liking
04/09/2016
Yes, this perfume is powdery but not in a good clean way. In an old lady way. I went to Ulta to smell all the perfumes so i could make sure i liked it and it was one of my favs there. But when i got it in the mail, i honestly thought they had bottled it wrong or something because it wasnt what i remembered at all. After this delivery, i will cancel my subscription. Makes me wonder if these perfumes are knock offs or the reject batches that get made wrong but they dont want to throw them away. Just being honest.
04/06/2016
Just not for me. I like more woodsy smells
03/30/2016
Smells good, very clean everyday scent.
03/29/2016
Not a bad smell, just too strong a scent for me.
03/29/2016
Not fond of it smells like baby powder
03/29/2016
Easily my go to scent from now on
03/29/2016
Omg this scent is amazing, sultry ,and seductive I love it
03/05/2016
This scent is absolutely HEAVENLY!!! It's not too overpowering but it lasts all day (on me it does). It's sweet and floral but again not too overpowering with the sweetness or the floral notes. I definitely can smell the musk and it works well with my body chemistry. Perfect for date night.
02/06/2016
Love it! Got so many compliments while wearing it. Ladies it's a must have perfume!
02/03/2016
I took one whiff of this and thought...powder. It has an overwhelming powdery note to it that kept me from noticing anything else. Even my husband who is clueless about fragrance descriptions described it as powdery. I'm giving it away.
02/02/2016
Strong scent. Only needed on spray but I loved it.
02/02/2016
This smell was horrible! I felt like i smelled like a car plug in! I tried wearing it hoping it would fade and omg no! Can not describe the smell!
02/02/2016
I love this scent. It's super classy smelling and strong but not overbearing. It might just become my signature scent
02/01/2016
It smells great
01/16/2016
My very first Scentbird pick, and it was right on. Warm and spicy, great cold weather scent.
01/02/2016
Perfect for work or a night out.
12/30/2015
I accidentally got this - meant to get the Burberry Brit Rhythm FLORAL. I knew as soon as I sprayed it - it smells like very sweet baby powder - yuck. I don't like smelling like Johnson & Johnson baby powder.
12/30/2015
This is nice but I think Burberry The Beat is better.
12/30/2015
Amazing, I added this to my queue for the following month as well because it's so expensive for a full bottle but I really love it.
12/30/2015
LOVE THIS SCENT! it's very warm and sweet, very flattering for a woman. Ladies, this is a must have!
12/30/2015
Loving this scent!!
12/28/2015
I thought this was Burberry Brit the regular one. I did not like this scent!
12/23/2015
It smells good just fruity.
12/18/2015
Did not like the scent.
12/08/2015
I'm glad I got to try this out. It isn't for me, but smells nice on others.
12/08/2015
I thought I picked Burberry Brit , this smell was not so good , didn't like it!
12/05/2015
Did not like this scent on me.
12/04/2015
I love it soooo much. I'm definitely marrying this scent😍
12/03/2015
Love it. Definitely will but again!
12/02/2015
it smelled like an old lady did not go well with my body chemistry
12/02/2015
I LOVE this stuff!!!!!
11/30/2015
Smells very nice!
11/07/2015
I usually love Burberry fragrances. This one is nice, but a little more powdery than I like.
11/02/2015
I loved it, I get compliments all the time
11/02/2015
not a fan, this one isnt my fav
11/01/2015
It smells ok for the most part I will wear it
10/29/2015
So clean and fresh. I almost love it as much as a new baby smell.
10/29/2015
Smells very clean!
10/12/2015
I love this one! Right up my aisle for a smell.
10/05/2015
Ok scent. Not overly in love with it, but pleasant
10/05/2015
I really like Burberry Brit, and I was surprised that I didn't really care for this scent. It was too..powdery for me to really appreciate.
10/03/2015
I like it!! Nice light scent and seems to last long. Smells better as it sets on your skin.
09/30/2015
I was pleasantly surprised by this perfume. It smells amazing! I get compliments at work and from friends. The design of the Scentbird container is very unique and convenient. :-)
09/29/2015
Love Love Love it!!!!
09/29/2015
I love this! It is so clean, light, and fresh!
09/23/2015
I have not tried a lot of perfumes but I wanted to branch out and trying new scents. Burberry for Women was the first fragrance I tried thru Scentbird and I love IT!!! Eleventh Gorgeous said this was there scent last month I think and I wanted to try it. LOVE IT!!
09/18/2015
Im very picky and haven't found too many scents that weren't too strong or didnt bother me in some way. I really liked this. It wasn't too heavy or loud. It was a softer cleaner scent.
08/31/2015
I absolutely agree with others who have reviewed this fragrance as fresh, fruity, and suitable for spring time. Truthfully, I had received this fragrance as a free sample from Burburry in the form of a rubberized sample. I had left the scented rubber sample in my car and really loved the fragrance that I had experienced. Unfortunately for me, this fragrance didn't smell the same as the rubberized sample that I had tried. I don't rely on scentbird's description of fragrances because I don't really agree with them. In this case, however, scentbird hit the nail on the head. There is a very obvious powder note when I spray this perfume and I strongly dislike it as a personal fragrance. I will most likely be using it as a car air freshener since the fragrance is very strong and I only like it when the scent begins to fade a bit.
08/29/2015
Love this scent, it captures my taste and possesses a flair of elegance, nice and light perfect for Spring or Summer
08/18/2015
This is my absolute favorite scent. It's very sultry and fresh. I will be definitely buy a full size bottle of this.
08/17/2015
I love Burberry. And I love this scent among other Burberry scents. It's very exotic.
08/04/2015
I loved this it is sophisticated and the fruity notes stick to the skin but don't overpower the other notes.
03/30/2015
I love this scent! It's my absolute favorite and I love wearing it for special occasions! It reminds of the perfume my mom used to wear and that's what makes me love it even more!
02/25/2015
"I didn't care for the top notes assault in the first few minutes, but it mellows nicely immediately after. Smells clean and fresh - the lavender and orris basically makes me smell like the best clean linens, but the spice comes out too, making it a little more sophisticated."