Burberry
Burberry Brit Rhythm EDT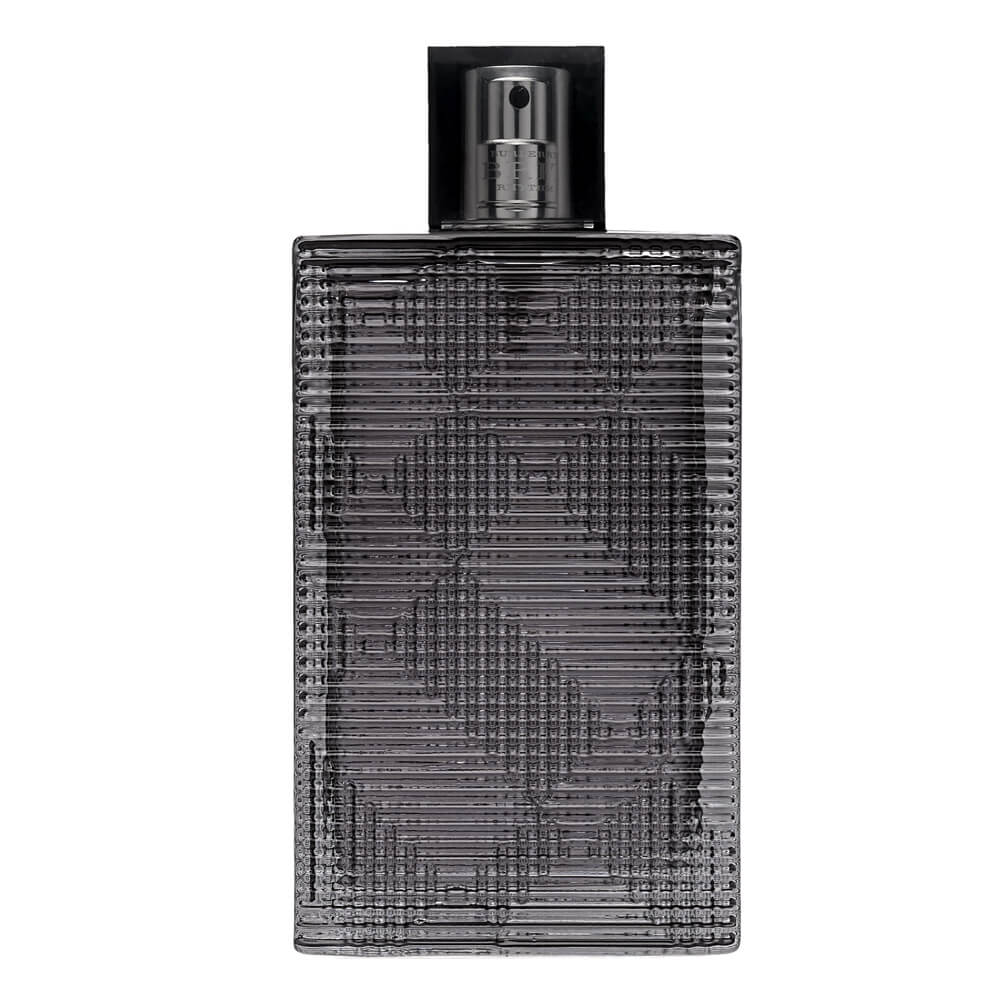 Get a 30-day supply of Burberry Brit Rhythm EDT
for
$
14.95
Notify me once this scent is available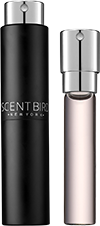 0.27 oz subscription

0.27 oz a la carte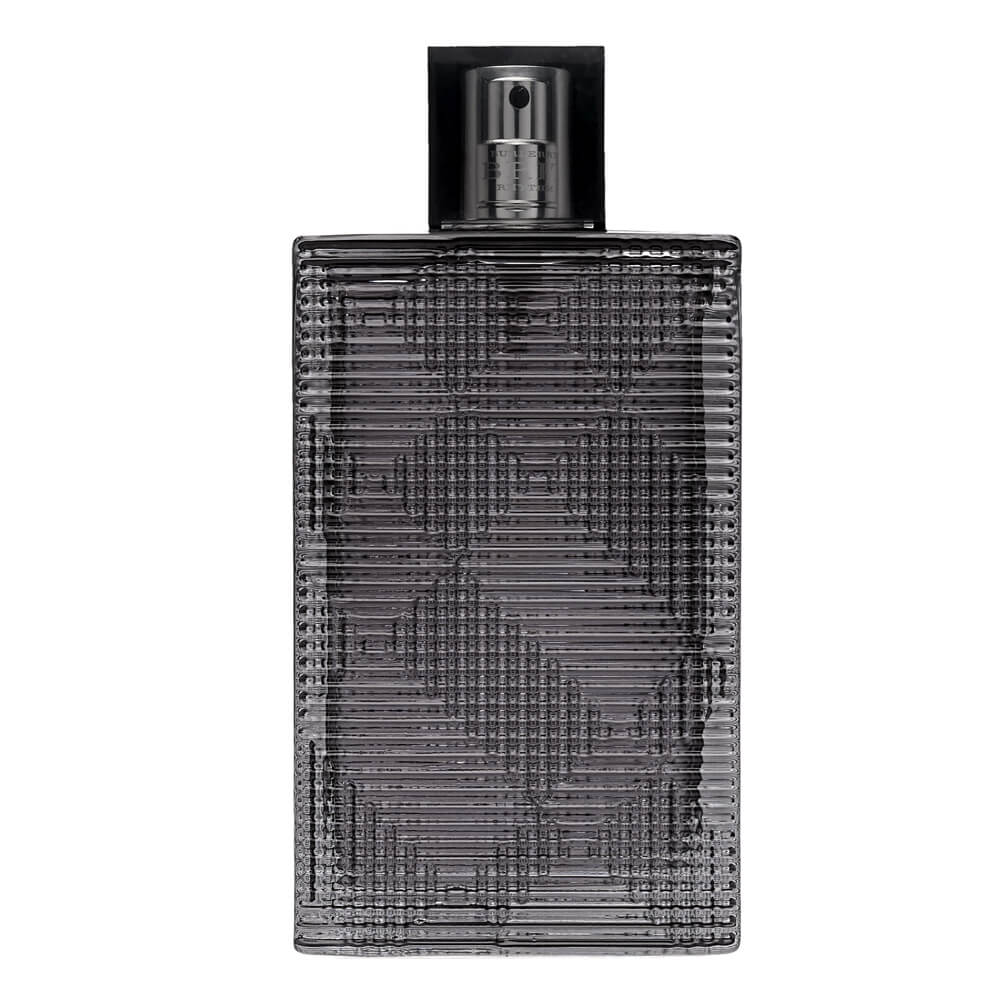 3.0 oz bottle
Share and earn free perfume
Notes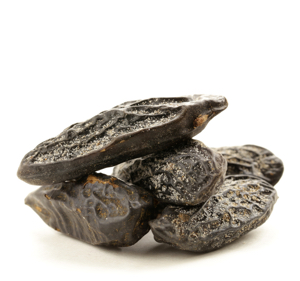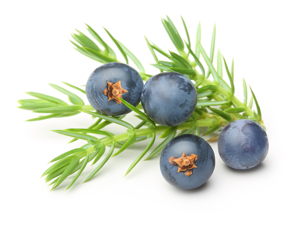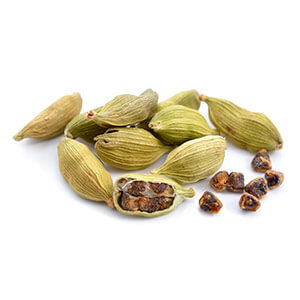 Description
An iconic fragrance. Sexy and provocative, Brit Rhythm is inspired by the exhilaration and adrenaline of live music and the electric energy of the crowd. The scent mixes electric notes of fresh basil verveina, spicy cardamom, and a shot of juniper berries with black leather, patchouli, and cedarwood
You may also like
Burberry Brit Rhythm EDT by Burberry Reviews
09/20/2017
It's a fresh clean scent almost like soap in a way. It is a touch sweet which is why I like it but for some reason it gave me a horrible headache when I first used it. I'm not sure if it was from the cologne or not though that's why I only knocked off one star. I've also tried the intense version of this and I found that one to be much better. If you like this one then try the rhythm intense version it's wayyyy better in my opinion. Too bad scentbird hasn't added it yet but I'm hoping they will soon cause I consider the rhythm intense to be one of my top 3 signature scents.
09/19/2017
Was surprised by the other reviews. I'd say its a really nice clean scent great for going out i thought for sure by the other reviews that the scent would not last the night but that was wrong could still smell it strong the next morning. Great job guys and thanks.. Will order again.
09/12/2017
Wow!!! This is a very clean, very fresh scent. It has a sweetness to it, but it's still masculine. It almost reminds me of Ed Hardy's Love & Luck, but better! Might just buy a big bottle of this!
09/11/2017
Not a bad scent, but too sweet for my taste.
09/05/2017
Its Spicy with a hint of freshness. You feel casual yet elegant at the same time. Will definitely wear this one a lot!!
09/05/2017
Smell good. Good choice for me.
09/05/2017
Loved it-got it for my husband, he loves it as well
09/05/2017
I like it an all but this is the 3rd time ive received it an i woyld apprecuate something different an sweeter thank you.
09/05/2017
New Favorite Scent will be Purchasing a full bottle...
08/30/2017
It reminds me of Tommy but with more headache
08/22/2017
It smells great. A nice, clean smell that goes well with many situations.
08/17/2017
The wife really loves, also receive numerous complementary responses in the work area.
08/15/2017
My wife loves it, so that's good enough for me.
08/14/2017
This is a good "Night out" kind of smell. Very clean, very rich and very unique. The first day I wore it I received complements everywhere I went. Both men and women commented on it and asked me what it was and where I found it. I would highly recommend and am very bummed the larger quantity is out of stock at the moment. This one will be a centerpiece of my cologne collection.
08/13/2017
Smells great however the sprayer broke after it's second use
08/11/2017
It's okay, I don't dislike it but it also isn't my favorite I've had. As others have said it does fade after a bit.
08/05/2017
It was a really nice smell. I felt like it wouldnt last a long time, but according to other people, it was still smelling strong 5+ hours after spraying. Would use/recommend a million times yes.
08/05/2017
Has a good smell think it wears off after sometime. Definitely would think about getting this to try again
08/02/2017
Smells nice and clean when you first put it on but it quickly fades.
07/29/2017
Subtle and clean. I enjoy it a lot.
07/29/2017
It's a good settle scent but ladies will only notice it if you spray some on because it fades too quick. No head turn at all at hour 2.....no one noticed it when i was close to any lady.
07/26/2017
Love this scent, used the whole thing. Going to have to buy a full size.
07/24/2017
Super clean fragrance and long lasting. Smells a little too generic for me, and A little too yuppie if that makes sense...
07/23/2017
Smells wonderful. Not to overpowerful.
07/22/2017
It Smelled amazing. Not overwhelming or intoxicating. I would recommend it.
07/18/2017
I like it alot
07/17/2017
Smells great, but, that said, starts off woodsy and what I was hoping it stayed at, but after a bit it got too sweet and citrusy
07/12/2017
Smelled great at first. Fades quickly
07/12/2017
Smells great. Was skeptical at first but it is the real deal!
07/04/2017
Amazing light crisp scent. Lasts a whole day for me, even if I put it on before work. Get lots of compliments on it. It's like a mix of floral then crisp. Great scent!
06/30/2017
Worked really well with my body chemistry, got a lot of great comments on the scent.
06/27/2017
Didnt care for this. Gave it to a friend
06/25/2017
I really enjoyed this fragrance. Its bright and crisp.
06/23/2017
I was always a fan of the original Burberry Brit, but found it a bit fussy and overbearing. This is a perfect blend of Burberry elegance, but perfectly mellow and just a bit younger.
06/22/2017
I like the scent itself. I've heard it said that you won't really smell cologne on yourself if it blends well with your chemistry, so it seems to blend with mine. I got complimented with this fragrance, but haven't gotten that winning reaction I'm looking for... yet.
06/22/2017
Really enjoy this one, great smell
06/06/2017
It's smells great !!b
06/04/2017
Lasts a long time...smells good.
06/04/2017
I like it! Wear it on fancy nights out with my lady!
06/04/2017
I like the scent, but it lasts for about 2 hours and is gone.
06/04/2017
Smells amazing
06/04/2017
Great cologne! Really grabbed attention when I wear it! Strong and stayed all day long
06/04/2017
I really like this one. It's not too strong and won't kill the senses. It's a very smooth smell. Especially for those Smooth Operators out there! Lol! My wife loves it!
06/04/2017
When you're wife tells you how great you smell, you know you've made an excellent choice in cologne. This fragrance will get noticed! It is a quintessential cologne to have.
05/31/2017
Smells really fruity and not woody at all. Really not much better than cheap axe and it smells quite fake with a sharp chemical smell.
05/27/2017
Smells great but it is very subtle. Wish it was a bit stronger
05/27/2017
This fragrance is not overwhelming and to me that's a good thing. It's amazing and the scent lingers. I've had people ask me what I'm wearing. Masculine, subtle and for my first sellection I picked a winner.
05/20/2017
This is another nice scent by Burberry - clean, smooth and subtle. Perfect smell for everyday use. I can smell this as my scent.
05/17/2017
It is light and subtle. It is great for a casual night out with friends or in a work environment.
05/13/2017
This scent was phenomenal. I really like it. I am going to get a big bottle. The smell is so smooth. This is definitely a go to scent.
05/11/2017
Love it one of my favorite
05/06/2017
Amazing smell wonderful for a date night would strongly recommend
05/05/2017
Got this the other day. Wasn't sure at first, but once it had a chance to settle I love this! Very casual and non-overpowering.
05/05/2017
I loved this scent! I found that the smell grew as I wore it, like a continuous growing bouquet of flowers
05/04/2017
a nice date cologne , girls seem to like it very much
05/03/2017
The scent is pretty generic. Like any bottle with names to do with ocean breeze
05/03/2017
absolutely AMAZING!!!! ***
05/03/2017
Scent Bird is amazing!! I love it..
05/03/2017
Omg. I love this cologne. I use everyday.
05/03/2017
Love it!! Smells great for any occasion !
05/03/2017
Excellent scent. I'm considering buying a 3oz bottle so I can have some when this runs out.
05/03/2017
It was super great I wear it everyday one spay on the neck is enough for me and have been complemented a lot on how I smell
05/03/2017
Great Fresh Clean scent... lasts all day...
05/03/2017
Great Fragrance
05/03/2017
Very nice scent. A little sweeter then I normally like. But I really liked this scent. I would buy it. Outside the box for me but it worked.
04/29/2017
ITs a clean smell
04/26/2017
One of my favorite clean and subtle scents from Burberry
03/10/2017
Day 1: Wore it to work. It was quite hard to smell when I first put it on. I didn't mind it being subtle; I definitely don't want to overpower anyone. I started to smell it more and more over the next couple of hours. It started to smell fresh and powdery, which I liked. I'm looking for a fresh/clean scent for work. As the day went on, it smelled yummier and yummier, less fresh/clean, and more complex. It never gave me an overpowering smell or headache. I really liked it. Let's see how day 2 goes.
03/08/2017
Wear this around somebody you like. It's sociable, but a little soft, making it very relaxing to be around. not as good as Burberry London for Men EDT (to me), but still a great scent.
03/07/2017
A bit on the darker side, but overall refreshing and clean. Smoky wood.
03/06/2017
Just ok. I personally can not smell it much.
03/06/2017
This is a great smell
03/06/2017
Love the scent will recommend.
03/05/2017
Like the smell definitely would recommend
03/05/2017
Smells great. The wife loves it and it lasts long too
03/05/2017
This is by far my favorite scent!!
03/05/2017
Its fantastic!!!
03/05/2017
Awesome cologne love the lasting smell of it and it gets better as it stays on!
03/04/2017
It's good, simular to the other Burberry scent
03/04/2017
Not to shabby sweet smell single and ready to mingle lol
03/04/2017
Love it so do the women
03/02/2017
Honestly, pretty comparable to cheaper scents
03/01/2017
I don't have it jet
02/25/2017
Sweet, clean, and classy. I find it similar to Versace Eros, but I like Rhythm much better. One can wear it during the day, but I feel that it shines in the evening. It is definitely worth a try. I am on my second bottle of it.
02/22/2017
Classic scent, good for daytime
02/19/2017
This cologne has such a great smell. I really enjoyed it. Definitely more of a going out cologne, date night type of smell. It has a very masculine, luxurious, rich smell. It doesn't last all day but you can still smell it throughout the day where you sprayed it. It doesn't have a strong smell where it'll give you a headache from the first spray, you'll enjoy this cologne.
02/08/2017
It's pretty clean and pretty classic. Definitely a guy smell!
02/07/2017
First one that people ask me what I am wearing, or I smell good.
02/06/2017
One of my favorites so far.
02/03/2017
A very masculine scent, last's decently long, and feels like a night in with the boy's kinda smell.
02/03/2017
i didn't know what to expect with this when getting it, but I'm not disappointing at all. It's definitely something fresh, casual, and a bit sweet. It works as a daily fragrance because it isn't overpowering at all. The performance is on the weak side, but all in all, great smelling scent. Would highly recommend!
02/03/2017
Great go-to scent for everyday wear.
02/03/2017
I really liked this one. Smelled fresh and not too strong. I got a few compliments on it as well! It isn't my absolute favorite yet, but it's up there!
02/03/2017
I really love this Burberry Scent and I'm going to definitely be purchasing me a Full size Bottle of this Sent Real Soon this scent is so me spot on the money I would definitely recommend this scent to any number of friends
02/02/2017
Loved the smell of this and so did my girlfriend
01/31/2017
One of the best smelling Burberry have to offer so far
01/29/2017
I like this scent. it is not very different from Burberry touch.
01/29/2017
Pleasant and not too overwhelming
01/29/2017
it's suttle and smooth.
01/25/2017
It has grown on me.
01/20/2017
This is amazing. I love the Mr. Burberry by Burberry and this one is competing with my love for that one. Amazing scent and great for casual or business casual.
01/13/2017
Great for the office. Not too strong and lasts forever.
01/13/2017
Liked this scent a lot. Great first order. Would recommend.
01/12/2017
Very good smell not my favorite but good scent
01/11/2017
Good scent. A little warmer than I'm used to, but still got compliments while wearing it.
01/08/2017
This is a very great sent , my wife loves it on me.
01/05/2017
Smelled nice but it was too subtle for my taste and I ended up using the whole month supply in two weeks trying to apply enough for it to be noticeable.
01/04/2017
Solid classic scent. More of a night fragrance than day, I'd say.
01/04/2017
It is very nice scent. Almost a favorite.
01/04/2017
A little heavy/woody for my usual tastes, but not overpowering. A nice, subtle scent overall.
01/04/2017
Burberry Brit Rhythm is a nice scent but there is nothing special or unique about it.
01/03/2017
Very good! love the burberry!
01/03/2017
amazing fragrance!
01/02/2017
love the smell
01/01/2017
Georgous scent!!!
01/01/2017
smells amazing!!!
12/31/2016
Great scent! Would definitely recommend it.
12/31/2016
I still haven't received it
12/30/2016
Classy clean scent
12/29/2016
Smells amazing but not overpowering.
12/29/2016
This is a very attractive scent. It carries a subtle sweetness to it. My wife thinks it smells soft and gentle.
12/24/2016
This is a great everyday cologne. Spicy and woody.
12/23/2016
Love this one!
12/18/2016
I liked this cologne for the most part. At first it does smell citrusy and fresh but has a hint of spice that comes in right after.
12/16/2016
I absolutely love this scent. It's light with just a slight sweet and slight musk to it. The only thing I don't like is the scent is a bit powerful at first but does not last very long. Maybe a couple of hours maximum. Otherwise one of my favorite scents.
12/14/2016
My first cologne from Scentbird. So far I'm impressed with the smell and it lasts a good time as well. It's nice and not overpowering, and I've been getting complements for it at work
12/07/2016
My wife loves it.
12/06/2016
Probably my favorite sent so far!
12/05/2016
Too much strong
12/04/2016
This is one of my favorites so far
12/04/2016
Great product! Smells wonderful. Ive been getting compliments all day
12/03/2016
Very good smell for casual events, not too over powering, but still noticeable. Not my favorite cologne but would definitely try again
12/03/2016
It is ok, I guess.
12/02/2016
I LOVE A MAN THAT SMELLS GOOD, AND THIS IS AMAZING
12/02/2016
Overall not a fan
12/02/2016
Its ok last long but not my style
12/02/2016
Not at all like I was expecting. Too much of a baby powder smell.
12/02/2016
Over a month and still haven't received my first purchase!!
12/02/2016
smells great but doesnt last long at all
12/02/2016
I love the smell but the bottle leaks some when I try to spray it.
12/02/2016
I really liked this cologne.
12/02/2016
Amazing smell. Smells very crisp, clean, and classy. Got many compliments.
12/01/2016
This smell is great for the work day and for a night out. Many compliments on it from friends and workers!
12/01/2016
Smells totally different in the bottle than it does on me. Subtle but great scent.
11/30/2016
I am very satisfied with this cologne.
11/30/2016
My first time spraying it today and myyyyy gooodnesss when that scent got me it hit me and I instantly fell in love will definitely purchase a standard size as a Christmas gift to myself , a sophisticated yet sexy dark scent that isn't overwhelming but won't die out within five minutes of applying
11/29/2016
I love the scent you sent me this month. Unfortunately, the insert was not that of Burberry and I didn't realize that until after I ordered the scent on the insert. Please get it together in that regard.
11/29/2016
Nice scent. Girlfriend really likes it.
11/23/2016
Doesn't last very long. A little bit musky, but not overwhelming. Good for a date night or special event.
11/19/2016
Awesome. Doesn't last long,but overall it a very great scent. It would be a 5 if it lasted longer.
11/11/2016
It's nice, light and clean. But it does NOT last at all. All fragrance is gone within an hour. So, I would not buy a bottle of this.
11/11/2016
Smells great for everyday event. Its not 5 star because it just doesnt stand out as this unbelievable scent... its great, just not amazing. Still highly recommend though
11/07/2016
It smells pretty good. It has a fresh sweet scent that is great for winter months.
11/06/2016
Great fragrance, I wii definitely order again.
11/05/2016
AMAZING!!! ......drop the MIC!
11/05/2016
I love this one n everyone I am around loves it to. Subtle yet noticeable.
11/03/2016
fresh and good
11/03/2016
It's smells great but doesn't last as long as I wish.
11/02/2016
It was okay. The scent didn't seem to last as long as some of my others.
11/02/2016
Not terrible but has a strong like baby powder type after scent to it
11/02/2016
A bit soapy for my taste, but not terrible.
11/02/2016
Love it. It's an amazing smell
11/02/2016
I love, love, love this cologne! It smells amazing and it lasts me almost the entire day.
11/01/2016
Not happy about the first one ever.
10/31/2016
It's smell somewhat feminine
10/28/2016
Lots compliment it , stays awhile too. I like
10/26/2016
Love it so far because I get tired of buying big bottles and smelling the same cologne gets old this way I get a new cologne once a month and won't get tired of the same fragrance
10/26/2016
This one mixes with my body chemistry very well. It lasts about 4-5 hours but when I go to the gym I get wafts of it because its directly on my skin. The scent is great and is great for classy nights. I've gotten a lot of compliments on this one and plan to get more.
10/23/2016
This is the perfect cologne for the office.
10/22/2016
Hmmm, the Cardamomm definitely gives it almost a powdery dry down. But not overpowering. Very clean and masculine. Not necessarily my FAVORITE, but that's because I tend to like more earthy scents. The description of this cologne says it has leather and cedarwood. I could FAINTLY detect those notes. I can see this as an every day cologne, but not something I would wear at night for going out. Regardless, I would consider adding this to my collection.
10/18/2016
I like the fragrance for an everyday scent.
10/13/2016
I really enjoyed this fragrance and so did the lady, i guess that is all the motivation i needed to wear it. I highly recommend
10/09/2016
I love this fragrance, one of my favorites now.
10/08/2016
Nice work Burberry drives women crazy
10/08/2016
It wasn't as good as I thought it would be . I don't mind it.
10/07/2016
My man smells so good.
10/06/2016
This cologne smells great. I believe this is something you wear during semi-formal to formal events. It has a sweet and classy aroma. It is similar to Gucci's Guilty Intense.
10/05/2016
Love this cologne! one of my favorites
10/05/2016
Love it! It's definitely noticed by the women around me and just walking to my car in the garage a lady stops me and says "its men that smell good like you, is what keeps us women happy." I thanked her with a huge grin.
10/04/2016
Great smell. Lasts throughout the day. Many compliments on it.
10/04/2016
Great, the ladies love it, it last all day and very pleased
10/04/2016
Love the smell and so do the ladies
10/04/2016
The smell is wonderful. What I was afraid would be over powering, becomes subtle and warm.
10/04/2016
Open the item fell out of holder and broke. Never used.
10/01/2016
Burberry has a very distinct note to it. It's a mix of a well dressed and sports scent. Very masculine. I pick up light powdery, pine, and smoky tones. This is something I can wear quite freakently if I choose too. Woman complement every time I have it on.
10/01/2016
its pretty good smelling but its not strong at all.. ten minutes later i couldnt even smell it.
09/30/2016
one of the best scents i've ever had. I plan on acquiring a full bottle soon.
09/30/2016
It's one of my favorite fragrances. And still Bomb.com. Thank you Scentbird!!
09/29/2016
I like this scent pretty well. It last a long time. Probably a night out on the town type of smell.
09/16/2016
First one from Scentbird. Lasts for most of the working day. Really liking this one, and the spouse enjoys it on me. Jury is still out on whether or not I love it enough to purchase a bottle. Waiting on the next shipment, but good scent regardless.
09/15/2016
I liked the fragrance but it was a little strong for me. I tend to prefer more citrus and clean smelling fragrances. Still a great smell for going out.
09/08/2016
Personally did not care for this scent
09/08/2016
Scentbird is the best
09/07/2016
A very pleasant and long-lasting scent. I applied it this morning, and I can still smell it at nearly 8:00 pm! Only complaint is that it didn't arrive on time, but the ScentBird team was very accommodating with us. So far, a very positive experience with this fragrance. Will update as needed.
09/05/2016
Nice scent, a little on sweet side for me, but I do like it. Reminds me a bit of "Touch" which I really like, not quite as good IMHO but Brit is not a bad scent at all.
09/05/2016
is and always will be my favorite scent !
09/05/2016
smell is A+++ , doesn't last as long but smell is awesome
09/03/2016
Used it twice and it all leaked out so I'm cancelling my subscription not paying for junk
09/03/2016
Love this cent make me feel sexy
09/02/2016
Nice scent. Seemed to vanish quickly and never received any comments on it.
09/02/2016
Just got it and it smells amazing ! 🙌🏻🙌🏻🙌🏻🙌🏻
09/02/2016
Great scent women love it. Definitely going to buy a full bottle
09/01/2016
I love the light and bright notes but the scent doesn't last throughout the day.
09/01/2016
Like it, very masculine!
08/31/2016
I signed up on July 21st and charged $14.95 and after exchanging numerous email with customer service and verifying my address more than once. They still haven't gotten me my cologne! Customer satisfaction is not their concern at all.
08/31/2016
So far one im of my favorite colognes
08/30/2016
At first, it smelt like baby powder. After trying it again the second day, it smelt pretty nice. Musky, woody, and some leather. It lasts pretty long too, I can still smell it on myself after coming home from work.
08/30/2016
Light refreshing...
08/30/2016
Very strong scent not really my cup of tea.
08/30/2016
Strong, clean fragrance. Great lasting as well.
08/23/2016
My god, this shit smells so god dam good!!
08/23/2016
This was my first cologne with this site, and I was nervous since I didn't get a chance to smell it before I purchased it. However, I couldn't be happier with this cologne. It has a very clean and masculine smell, and it isn't too overwhelming. In my opinion, only spray once or twice at the most. Anymore than that and I felt like the smell was too overpowering
08/22/2016
Loved this scent. Definitely can smell the leather and cardamom notes. I sometimes spray it onto a shirt I'm ironing for the evening, a few sprays and the steam from the iron really made the scent strong throughout the evening.
08/20/2016
Burberry Brit Rhythm is an excellent fragrance. It is one of my favorites. It will always be a part of my collection. If you're looking for a fragrance with a great smell; this is it.
08/20/2016
Love it and will definitely buy a bigger bottle.
08/19/2016
Smell very good
08/12/2016
Smells so goods just the best
08/07/2016
Smooth smell doesn't last long though
08/05/2016
good smell seems to last , not quite my favorite though
08/05/2016
Fellas the ladies love this cologne. Went to the casino splashed this on and every lady I hugged or got closed to number was in my phone. I'm handsome but never that successful
08/03/2016
Smells really good! Only downside is that the case came broken and
08/03/2016
Great scent !!
08/03/2016
Great smell ! I would recommend this cologne
08/02/2016
This is the perfect balance of everything I like. Its clean yet masculine. Not over powering like some.
08/01/2016
Blends well with your original scent. Has a great masc. smell.
07/31/2016
Good fragrance
07/30/2016
Cedar and the Leather are fairly strong scents. Burberry, softens them up with this cologne. This will probably become a staple in my collection. On the first day I wore it I received many compliments.
07/30/2016
This was one of my favorites. Not too strong. Nice summer fragrance.
07/25/2016
She slapped me so hard because I did not find this cologne sooner. She loves this one truly and so do I....thanks scentbird
07/21/2016
I've never really received compliments on how I smell/my cologne before until I wore this - at least six times in the past month I've been stopped by total strangers asking what scent I was wearing. Brit Rhythm smells great and is clearly an attention getter! Definitely would give the stamp of approval on thsi one.
07/12/2016
Nice clean smell.
07/07/2016
loved it...now one of my favorites burberry next to burberry touch.
07/07/2016
loved it...now one of my favorites burberry next to burberry touch.
07/07/2016
It's scent gives my nose a treat like a hike or walk around a lake in the woods. It does give a more casual dinner date scent with a sports coat.
07/06/2016
Smells so good
07/06/2016
My girlfriend loves it 😉😉😉
07/06/2016
Great scent! Nothing about it really stands out though. I feel like I have several basic fresh "spring" colognes that smell similar to this.
07/02/2016
I just received my first scent and I am blown away!!!! Would definitely refer to a friend.
07/01/2016
I really like it
06/27/2016
One of my favorites
06/21/2016
LOVE this. It's light and clean. Perfect for summer. Sort of reminds me of D&G Light Blue. Great for hanging out, office, or a date.
06/05/2016
Has a light clean scent
06/05/2016
love how it smells, and it got me laid..... im pretty sure that the cologne is what sealed the deal.... hahhaha no seriously it's good cologne...but it could definitely last longer...
06/03/2016
Great for a night on the town
06/03/2016
Great scent just wish it would last longer!
06/03/2016
Fantastic every day scent. It fits the musician personality very well ;)
06/02/2016
This cologne was perfect for my cruise to the Bahamas. The perfect balance of strength and subtlety.
06/02/2016
Great scent, just don't last that long.
06/02/2016
Like the scent, so does the wife, but it fades quickly.
06/02/2016
Smells so good lots of people wanted to know what it was and where I got it from.
06/02/2016
honestly i liked the smell it just wore really quick
06/02/2016
A very pleasant, light scent. Definitely a new favourite!
06/02/2016
My first from Scentbird!! Couldn't be more satisfied with my first choice. Perfect for every day use, but doesn't smell cheap either.
05/31/2016
Awsome as expected!
05/22/2016
Nice, light scent
05/10/2016
Not bad. My only issue is it smells like most cologne out there.
05/06/2016
Has a really good smell, lasts long, classy, going to buy a bigger bottle
05/06/2016
The wife likes. 👌🏻
05/05/2016
Very good smell.
05/04/2016
Strong smell, with a sharp crisp edge. Not to be confused with Burberry Brit, doesn't smell similar at all, completely different smell, and lingering effect. Definitely a night out cologne.
05/04/2016
this smells amazing
05/03/2016
terrible smell and not perfume..this is EDT
05/03/2016
I really don't love it, not sure I even like it. The scent is very strong for a few minutes, then I don't smell it anymore. However the girlfriend says she can smell it even at the end of the day.
05/02/2016
I thought is was a bit powdery, but it still smelled good.
04/29/2016
On the better side of what ive tried
04/19/2016
This got compliments!! Nice one.
04/06/2016
WOA....I wasn't expecting it to be as good as it is. I read reviews but now that I've used it I'll definitely buy this
03/31/2016
Smells amazing
03/29/2016
I love this scent! It is fresh and delightful and last a long time!
03/29/2016
The scent is not strong and it will banished with in 3 hours :(
03/16/2016
Absolute favorite scent I've ever worn!
03/08/2016
perfect smell for a day out
03/07/2016
Liked the smell, it's one of my favorites!
03/05/2016
Love the fragrance but it didn't last on me.
03/05/2016
Really like it
02/27/2016
Got an immediate, unprompted compliment from the bf the first time I wore it, so definitely a win. Need to wear it out a few more times to see how I feel about it.
02/20/2016
Love this one! It smells so clean and I have had a lot of comments on how it smells aswell