Bentley
Bentley for Men Intense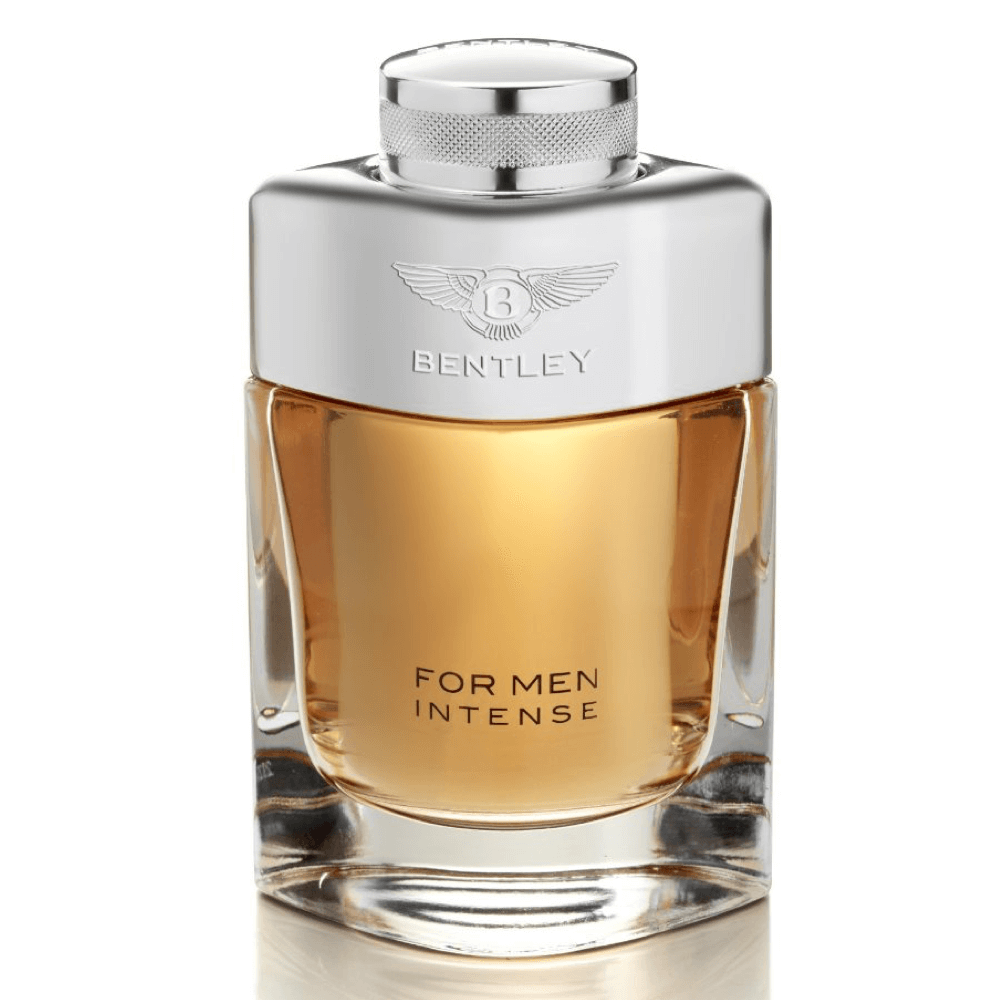 Get a 30-day supply of Bentley for Men Intense
for
$
14.95
Notify me once this scent is available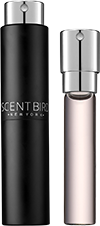 0.27 oz subscription

0.27 oz a la carte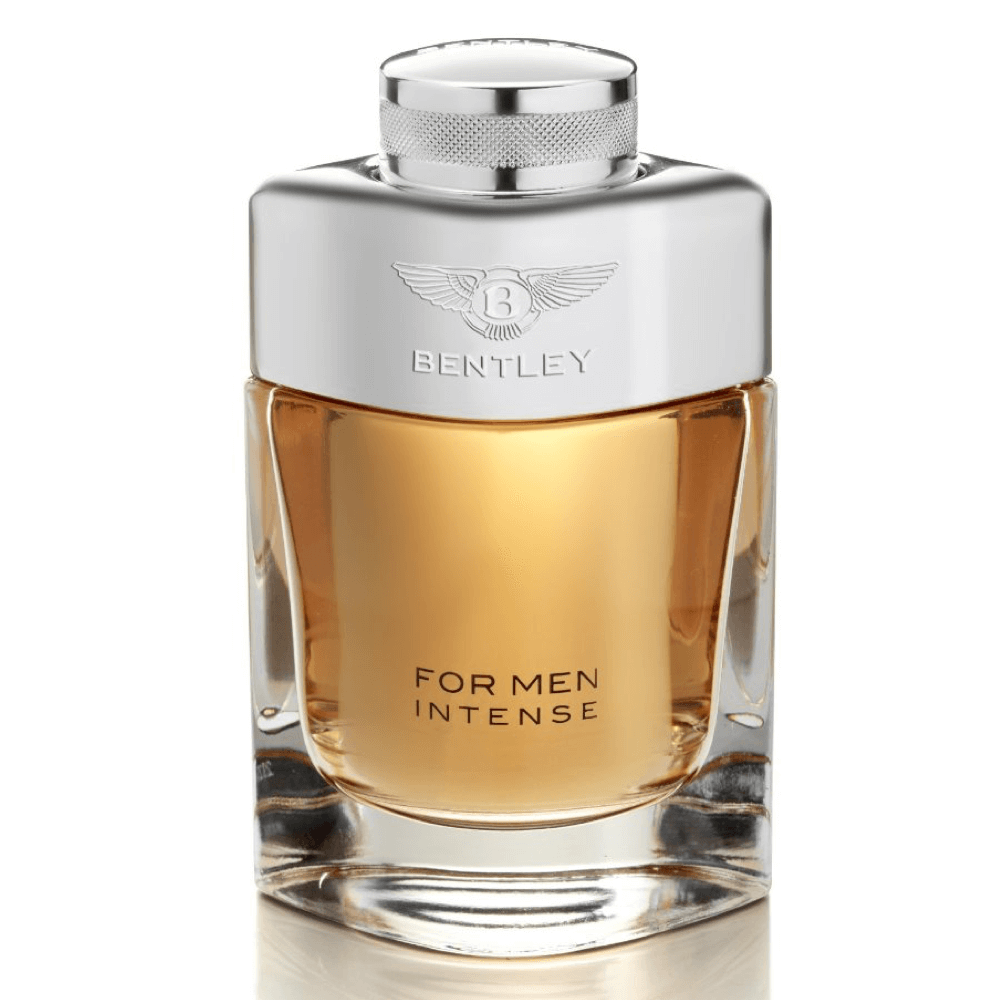 3.4 oz bottle
Share and earn free perfume
Notes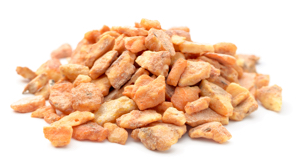 Description
The sweet, chilled smoke of labdanum mixed with geranium drives this richly scented and masculine cologne. Top notes of black pepper and deep incense define the crisp, tailored edge of black leather in the heart, over flashes of bright, dry cedar and rustic patchouli round out the well-appointed opulence.
You may also like
Bentley for Men Intense by Bentley Reviews
11/20/2017
Intense is right. Smells expensive but like grandpa.
11/18/2017
The cologne was just a little too strong and sweet for me. Good scent just not my thing.
11/11/2017
Nice strong manly scent Seemed to last a while. Would recommend and probably get it again
11/09/2017
So at first this fragrance was a bit strong and had a large wooded leathery smell. However I tried it again and let me say I loved it. The sent was lasting. Why wife held my jacket for me for about 10 mins and still had a faint whiff hours later at work.
11/09/2017
Is not my pick of the day
11/08/2017
To strong 4 old men
11/08/2017
As an older man ... 52 ... I find this to be a nice strong scent that attracts attention. You only need a squirt or two to last all day. I would agree with the previous review that it is more appropriate for someone who is more mature. I like it very much, but not for every day use or when you're going to be in a tight space.
11/04/2017
Way to strong, It's more for older men like in their late 40s and up, not for men in the 20s.
11/02/2017
Love the smell, and last a long time. Woke up the next morning and could still smell in on me!
11/02/2017
Very strong, bordering on overpowering. Smells more like a perfume than a cologne.
10/31/2017
Definitely starts off boozy, and overwhelmingly sweet. When it settles down, it loses some of that overpowering fragrance and becomes a bit more deep/mild. I'll update my review if it grows on me, but as of now I think 3 stars is a fair review.
10/29/2017
Not your typical "run of the mill" colognes. Started off really boozy, but dried down really nice. This one will last for most of the day and a little bit goes a long way. I'm looking forward to cooler weather so I can really take this one for a spin.
10/27/2017
This fragrance has a musky smell predominantly. Its not a pleasant smell to girls. Strengthwise iis good but the overall experience is not something I would recommend unless you don't mind smelling like oak or something like that.
10/21/2017
Definitely not one of my favorites!!
10/16/2017
Very strong not my favorite.. For my first order..
10/10/2017
I have enjoyed this cologne so far. It took me a while to pinpoint the main scent as being a tobacco scent. As some reviews have pointed out do not use this scent in an enclosed space or before getting in a car, it is VERY powerful when first applied. The scent lasts for several hours and would probably only need to be reapplied if showering and going out that evening if applied that morning.
09/30/2017
Love to used in meeting at work
09/18/2017
This is a strong smell, but it blends well with me and mellows into a pleasant scent that lasts the whole day. Just don't stay in the same room that you applied it if you want to breathe.
09/16/2017
Loved this scent. Couldn't wait to put it on every time. Sweet, but oaky. Not overpowering in any way, but noticeable. A comforting scent, not an obnoxious one.
08/30/2017
It's an perfect gentlemans fragrance. Woody and Chic!
08/27/2017
It was perfect! My #1 favorite cologne!
08/03/2017
Good smell, not overwhelming!
07/18/2017
Nice scent. However, Definitely not for me.
07/04/2017
eh. I didn't like this one.
07/04/2017
I got it and got so many people asking me what I had on! However I broak my bottle that night so I need to get another!
06/15/2017
Too boozy and sweet...almost grandma-ish. Pass. Hard pass.
06/10/2017
First scent I received from them very nice
06/02/2017
Did not like the Bentley cologne
05/31/2017
This was my first bottle and I was quite pleased
05/27/2017
Way way too sweet. Not for me at all. Don't know if I will stay with Scent.
05/14/2017
I love this scent. Very nice Tobacco, rum and leather... Right up my alley of what I like. Very close to Burrbery London which I also love and Found on this site. I'll be getting a bottle of this just like I did with the Burrbery London.
04/30/2017
Very nice smell
03/07/2017
Reminds me of gas station cologne or the the cologne that 90 year old men wear
03/06/2017
Very nice. I love it!
03/05/2017
Very deep, rich and boozy. Lasts a very long time. One of my favorite samples thus far.
03/05/2017
Sexy fragrance with wonderful performance; neither too simple nor too complex, and fairly versatile.
02/06/2017
Terrible scent. Would not recommend.
02/06/2017
The most awesome scent ive received thus far! Definitely getting a full bottle Its my new signature scent
02/04/2017
The absolute best scent I have ever experienced....Its, my favorite so far!!
02/04/2017
To sweet of a vanilla smell for me.
02/03/2017
My favorite so far wish the sent would last longer
02/03/2017
Boozy and rich. Nice
02/02/2017
Ladies like it. Lol.
02/02/2017
Very nice and very sexy.
01/29/2017
Leathery spice. Great for winter. Last a long time. Smells just like Dolce & Gabanna The One Gentleman
01/13/2017
Have to say I'm just not crazy about this one. It's almost too floral for my tastes. I gave it several tries to see if it would indeed "grow" on me, but it never did. I prefer stronger, spicier scents. This just wasn't it.
01/06/2017
It's a nice scent, but a little too mature for me.
01/04/2017
i didn't like it at first, but it grows on you.
01/03/2017
I love this scent but my wife said it smelled too old for me. I love vanilla and lavender based scents so this is right up my alley..
01/03/2017
I liked this scent but the vanilla ended up being a little much for me in this.
01/02/2017
Very bold and manly fragrance that catches the attention in any room
01/02/2017
Good but strong and sweet
01/01/2017
This was my first scent sent to me after becoming a member of ScentBird and I have to say that I really did not like it ! But, I will say that it immediately taught me what I really like, and what to look for in my other scents that will be sent to me. Can't wait for the new scent to show up at my house. I like woodsy scents, which is why I thought I would like this Bentley for Men Intense, but that was not the case !
01/01/2017
Not as impressive as I thought it would be , kinda smells like old spice aftershave
12/30/2016
This is actually a fairly complex, and layered fragrance. Upon first spraying it on, it had a very sweet, fruity smell to it, honestly almost too sweet and fruity for liking. Once it subdued a bit, more of a smoky, leather type scent came through. On me, it lasts a very long time, and over time the scents all combine into one interesting fragrance.
12/30/2016
Too much like an old man smell
12/30/2016
Smells great got couple complements the first day wearing lasts 8+ hours. It's just missing something not sure what it is though.
12/24/2016
A powerful and masculine tobacco/booze fragrance. Not my favorite scent, but it has its place and time. The rum, tobacco, and incense notes are very prominent, but without any milder notes to tone them down, it comes off as a bit too pungent for daily wear. Great for going out to a bar in the winter.
12/15/2016
spicy, fresh, not for me
12/08/2016
This is a good smelling boozy leather fragrance. It smells similar to Olfactive Studio's Chambre Noire. This may be too mature for some people. I would recommend this for guys aged 30+.
12/05/2016
Smells AMAZING... Lasts a long time and gets a lot of attention... Smells GREAT!!!!1
12/05/2016
Great scent and lasts a long time.
12/04/2016
Don't like it. It's too strong.
12/02/2016
Intense and wonderful, very aromatic and delightfully spicy. I would describe it as it comes with a kick then a kiss of inviting aromas.
12/02/2016
Nice. Masculine. Wife liked it a lot.
12/02/2016
Great boozy cologne. Top notes of bergamot are present at first but only lasts for 20 mins. Then mid notes of cinnamon and rum start to make their presence after 1 hr. Base notes of leather and cedar become stronger and last for a good 6 hrs. Light projection and then becoming a skin scent after 7 hrs. Overall, great scent of a gentlemen wearing casual clothes or could be used with a suit. Fall winter only fragrance as the heat could make it cloying.
12/02/2016
By far the best of my subscription so far. Very pleasing. If I were to purchase a full bottle, it would be this.
12/01/2016
Very potent, starts out strong with great lasting power. Mellows as it ages intense indeed. I like it for work
12/01/2016
Robert loved the smell. He really enjoys getting these each month.
11/29/2016
Sweet and sexy! My wife loves it
11/11/2016
Not to satisfied with the scent the azure is better.
11/07/2016
I don't like the smell, it too strong
11/06/2016
I wish I could give this more than 5 stars. I need to get a bottle of this. Well...I just did!!
11/04/2016
Love this sent it's my favorite so far.
11/04/2016
After a week of steady use, on my body this is a very nice scent for fall/winter. Vanilla is not overwhelming, balanced with nice musky/wood background. On me, it lasts pretty much all day; I use it in place of a scented deodorant with 2 sprays under each arm, and it lasts all day without any 'off' pit odor showing thru (unless I eat an onion laden dish, which throws the whole equation off....).
11/04/2016
Interesting, but definitely not my favorite. Starts out very strong and in-your-face, with a slight NyQuil vibe. I don't suggest applying this right before you go out. After about an hour however it settles down into a nice somewhat sweet, woody, leathery, spicy scent that I enjoyed. Unfortunately, when this stage starts to fade after 6+ hours, the scent takes a turn and smells a bit like sweet burning rubber to me. That's a deal-breaker for me, so I probably won't be using this one again.
11/04/2016
It's very strong and long lasting
11/03/2016
This is my favorite scent that I've tried so far. When you first spray it smells somewhat like licorice, then fades into woody tones and ends with a pleasantly sweet finish. It starts out strong but could last longer than it does. A good dark scent with some complexity.
11/02/2016
Not too bad, very strong and long lasting.
10/31/2016
Phenomenal scent I think I will own a full bottle.
10/28/2016
Great scent. Lasts all day.
10/17/2016
Very masculine scent. I liked this one more than I thought I would. The scent stays well and isn't over-powering.
10/05/2016
Smells awesome
10/04/2016
Great scent strong at first then calms down. Last all day.
10/04/2016
It's okay..has a distinct scent
09/14/2016
Great scent! @Chris. How was this not what you expected? Did you not look at the notes before you tried it out? What makes you think a cologne with incense, leather and rum would smell fresh or clean?
09/14/2016
@Chris...did you not look at the notes before you sampled it? What would make you think a cologne with incense, woods, leather and rum would smell clean and fresh?
08/31/2016
Wasn't what I expected. Heavy smell of spice of woods. I prefer clean, fresh scents.
08/30/2016
Smells amazing on a man. This is not a juvenile scent. It's sophisticated, deep, confident and sexy. You will attract the attention of others.
08/04/2016
Love it, boozy and spicey. Last a long time.
08/03/2016
A great long lasting
08/03/2016
Very unique long-wearing cologne. Definitely a keeper!
08/01/2016
It smells awesome..
08/01/2016
Love it! Complements have been pouring in all day long. 8 hours in , still remains strong.
07/29/2016
Nice spice to it, glad I picked this one! Got the others on the way, if they're just as good full-sized will be purchased!
07/11/2016
Initially a little too strong with a rich, warm scent. Quickly calms down to a spice and leather quality I love. Unfortunately it's short lived on my skin. My lady just says, "meh..."
07/04/2016
Nice scent lasts a good while. Musky and clean.
07/03/2016
Took a leap of faith by how it was described, in hand smells wonderful, I actually love it
07/02/2016
A sweet woody aroma with smoky incense and touch of rum. Deep and dark, but smooth and refined. Reeks of quality and elegance. One of my favorites.
06/23/2016
reminded me of old person in church.
06/10/2016
Very nice!! I love it!
06/03/2016
Not a bad scent at all. Little strong
05/29/2016
Totally a scent for going out or after the gym. It's a little strong, but it's not a bad scent. I wouldn't buy a bottle for myself after this sample.
04/11/2016
Not a big fan of this scent... a bit over powering at first but mellows with time... wouldn't order again
02/29/2016
Long lasting spicy scent.