Bentley
Bentley for Men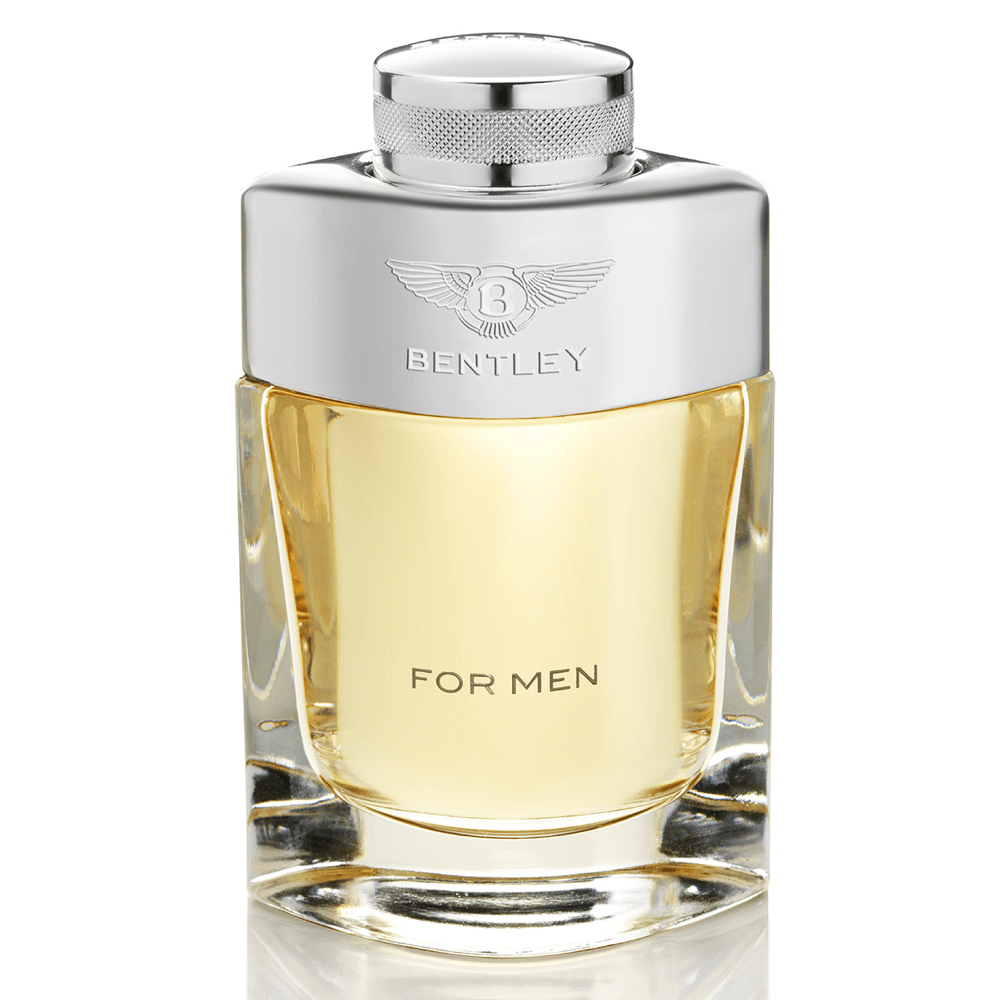 Get a 30-day supply of Bentley for Men
for
$
14.95
Notify me once this scent is available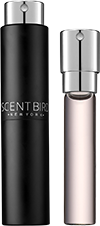 0.27 oz subscription

0.27 oz a la carte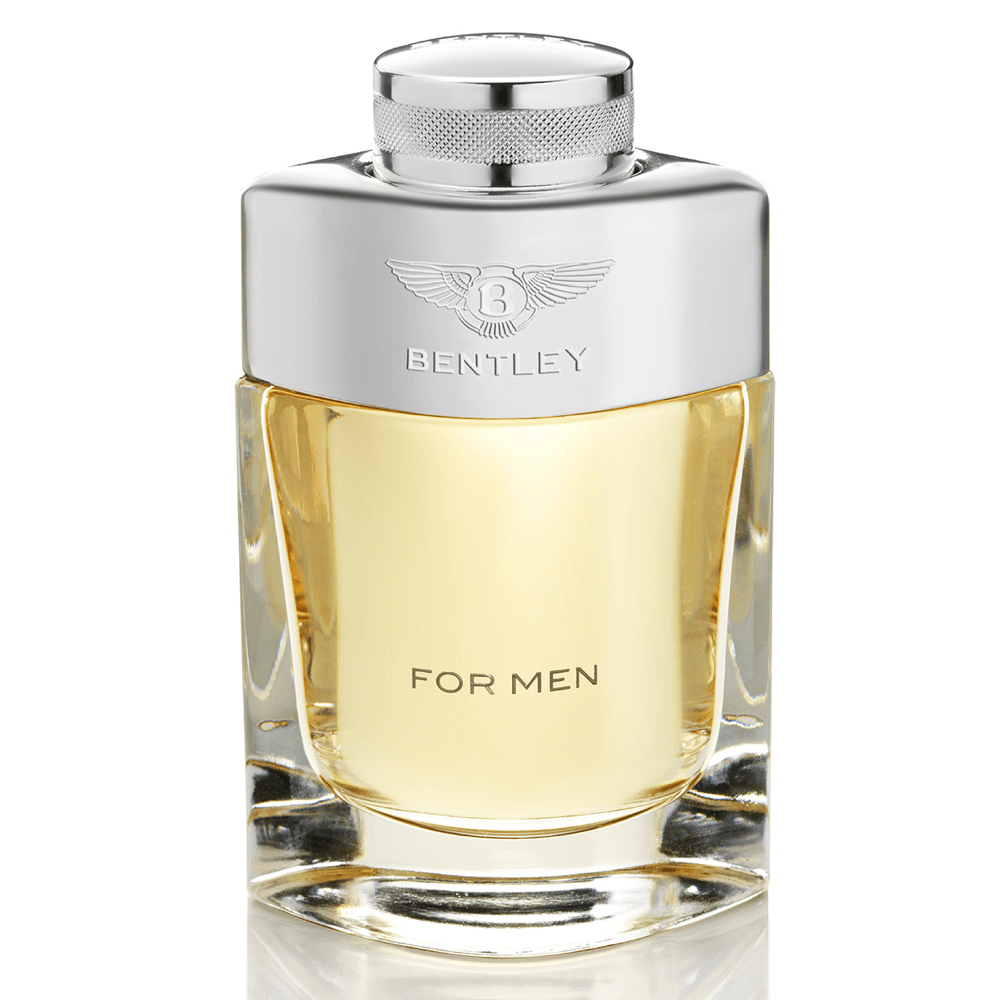 3.4 oz bottle
Share and earn free perfume
Notes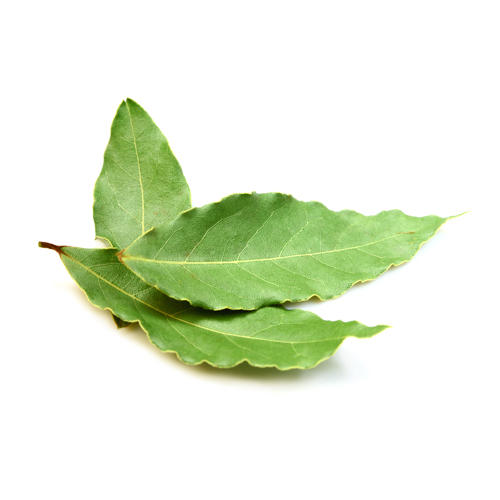 Description
The Bentley for Men fragrance was developed in association with Bentley and Art & Fragrance by top French perfumer Nathalie Lorson. The scent itself is built on the essential characteristics for a brand with Bentley's craftsmanship heritage; notably, fine wood and leather notes.
 The Bentley brand is echoed in the Bentley for Men bottle, with a Flying B proudly embossed on the bottle's shoulder and the iconic Bentley knurling on the stopper.
You may also like
Bentley for Men by Bentley Reviews
11/02/2017
Its definitely not the scent for me, but its not bad. I feel like it has more of a soft floral or powder scent than a woodsy or spicy scent. It reminds me of the inside of a prestigious London gentlemen's club, or some country club on the east coast. Not bad by any means, just not in the right category.
11/01/2017
Unfortunately one of the worst perfumes I've had in my life. Hopefully next one is better or this will not be a smart service to keep paying for.
10/24/2017
Did not enjoy. My dad likes it bit not for me. Thank you.
10/09/2017
This scent was not for me. The leather portion of the scent was too strong and made me feel sick :(
08/23/2017
This is a wonderful scent clean and fresh
08/17/2017
Kind of powder smelling
08/17/2017
Did not like this scent at all. It reminded me of old cheap perfume or cologne.
08/15/2017
Very woody but I love this scent. Only problem is that it doesn't last long
08/08/2017
Wears off fast and the scent is a bit "old" smelling.
08/04/2017
Very clean, subtle scent...a new favorite!
08/02/2017
I would definitely not use this daily. It does have a strong wood/leather scent at first but definitely dies down after an hour to a much more subtle note. Seems to be more of a casual guys night out to business casual meeting.
07/13/2017
Just not my style.
07/05/2017
One of my absolute favorite colognes I've received .
07/04/2017
I was pleased with this scent. I received a great of complaints.
06/10/2017
Didn't like it, was too strong in my opinion
06/07/2017
Not a fan. Reminds me of old lady perfume.
05/31/2017
Showed up broken. Cancelled my membership. The package smelt great!
05/12/2017
Awesome smell.. The ladies love it
04/30/2017
The container was defective....I got great response from scentbird...I am getting a replacement. ...
04/29/2017
Amazing scent. Perfect. Men and women alike love it. Great job
04/29/2017
Luv luv luv for my man !
03/11/2017
Not my favorite. A little too sharp and spicy.
03/06/2017
I really like this scent it is fresh and clean and like it's name it is noticed when you walk into a room
03/06/2017
Great everyday scent
03/05/2017
I found the scent strong, but it wasn't over powering. I got several female friends telling me that they loved the smell.
03/05/2017
Personally just didn't like the scent
03/03/2017
Was not a very manly scent. Didn't like it.
02/07/2017
Its great scent but personaly it wouldn't be one of my favorites. its a bit to strong on the musky side. But I'll still use it though.
02/04/2017
Great smelling.
02/03/2017
It's amazing I get a lot of compliments on the scent and make a joke I own a Bentley lol
02/03/2017
Cant comment cause u guys haven't send my January order! Not happy!
01/31/2017
Pleasant enjoyable great sense
01/22/2017
Sophisticated, warm, and subtle. A full bodied scent without being overbearing. It's sweet notes are reminiscent of Paul Sebastian. I'm not sure why but you may hear classical music in the air as you apply. It's the first I received from SB and it has set the bar for my other selections already.
01/03/2017
There is something about this scent that I do not like. It might be the bay leaf.
01/02/2017
Love this cologne perfect for work or dinner, not overpowering but definitely noticeable
01/02/2017
This is a cologne meant for evening wear
12/16/2016
Smells good, but doesn't last long
12/07/2016
Don't like it!
12/04/2016
Bentley is terrible ! Yuck!
12/02/2016
Very nice fragrance, great for formal but also appropriate for casual. Not extremely long-lasting, but no negative comments on it at all.
12/02/2016
Good smell, but the scent went away after only a few minutes.
12/01/2016
Smells like some crap my great great grandpa used to wear and it made me sick
12/01/2016
Okay, kind of older man scent.
12/01/2016
didn't like the cologne
12/01/2016
Excellent. Musk meets sweet elegance!!! #tinman357
11/30/2016
Has a cinnamon hint to it. More of a holiday scent, not super manly.
11/29/2016
this is awesome
11/23/2016
Did not like and neither did my boyfriend. To us it smelt like tide laundry detergent.
11/05/2016
Bentley is a stonger sent than i am typically used to wearing but a great fall scent.
10/31/2016
My man loves it - and I love it! Very manly but subtle and sexy.
10/04/2016
A little on the light side. Citric and bit feminine
10/04/2016
I haven't gotten it!
10/01/2016
New scent that has a manly smell, that I like but not in a macho randy savage way, more like Sean Connery
09/29/2016
Love this scent!
09/04/2016
Little to strong of a sweet smell
09/02/2016
I used one of my monthly fragrance selections to get a bottle for my husband. I chose this fragrance based on the name -- Bentley, a classic car. Sadly, the fragrance didn't live up to the classic vehicle.
08/31/2016
Great smell. Not to overwhelming and long lasting. I'm able to get eight hours wear, off three sprays.
08/31/2016
Not what I expected. Nice though. Almost too "mature" smelling. At times I'm transported back to my dad's collections of Avon scents... Not a bad thing necessarily but definitely not a good thing.
08/30/2016
It smells so good. You receive compliments all the time. I work on the plane and the scent stays with me the whole time. You only need to spray it on your clothes and wrist.
08/07/2016
Love it! Very masculine scent & long lasting.
08/06/2016
ehh.. its okay... more fruity than i expected..
08/04/2016
Really like this one get lots of compliments on it
08/03/2016
Its a little older guy smell then i like.
08/01/2016
Pleasant smell
07/04/2016
Smells too musky
06/27/2016
I usually wear 1 million by Paco... I like lighter springish/summery scents... This is like a variation of that cologne... A little stronger if I'd say so myself. I'll probably be buying a bottle, my girl loves this scent on me. It's the only compliment that matters lol... It definitely takes the right man to pull this off though.
06/27/2016
smells rich, a classier version of 1 million.
06/25/2016
Not for me . My wife said it smelled like an old woman in an elevator. Lol. It's ok I guess but I'm not overly impressed with it.
06/03/2016
Yes. This fragrance smells so good I never knew Bentley had a fragrance fragrance.
06/02/2016
Not the nice manly barbershop scent I like
06/02/2016
I wasn't that happy with it. I normally wear Armani Code and it is much more of a musk scent then what I am use to. It's not overly musky, it's subtle but isn't at all what I look for in a cologne. But if you are looking for a subtle musky sweeter scent which is rather manly this might be one that you're looking for. I look forward to seeing what else I have in my que. and trying others that scent bird has to offer. The short of it is that I will not be re ordering this one and definitely won't be purchasing a bottle of it.
05/24/2016
Strongly dislike
03/31/2016
Awesome, smells as if I actually own one☺
03/29/2016
I didn't like it at all. I usually get a response to what I wear. No one said anything about it. It's not for me.
03/29/2016
Did not like it at all. Both my wife and daughter agreed that this one was not for me.