Anna Sui
La Vie de Boheme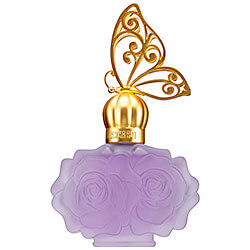 Get a 30-day supply of La Vie de Boheme
for
$
14.95
Notify me once this scent is available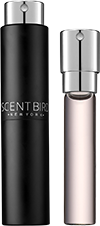 0.27 oz subscription

0.27 oz a la carte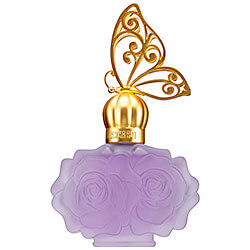 2.5 oz bottle
Share and earn free perfume
Notes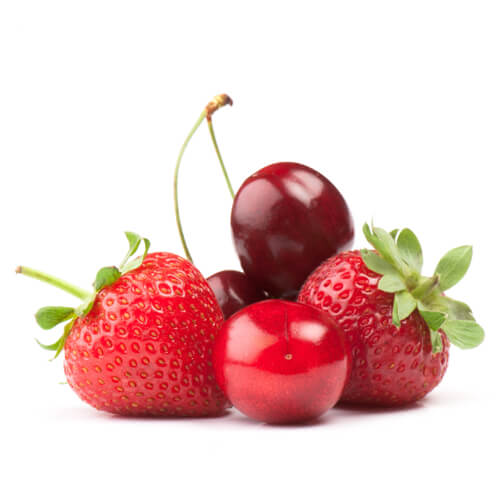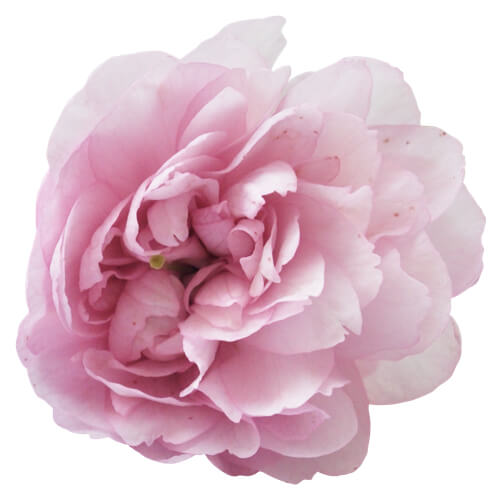 Description
Born of a heart that embraces life to the fullest, the woman who seeks La Vie De Bohème is a poet. She lives half in the past with a nostalgic love for vintage, while firmly in the present with her own definition of style. She prefers authenticity and individuality to society's norms. She won't be tamed by convention, or controlled by the world. Self-expression and freedom are important to her, in a live-for-the-moment way. She's playful and free-spirited, creating her own world one day at a time. La Vie De Bohème opens with a blend of feminine pink florals, rich burgundy berries, and a kiss of electrifying, sensual woods. The juxtaposition of fruity florals plays against mysterious woods to deliver Anna Sui's signature good girl-bad girl ideal in a captivating, addictive fragrance. Life is beautiful. Life is romantic. Life is La Vie de Bohème.
You may also like
La Vie de Boheme by Anna Sui Reviews
10/20/2016
This is a fantastic scent! Perfume changes on me and I have a VERY difficult time finding something I like. This. Is. It!
10/19/2016
It smells sweet and a bit mysterious
10/16/2016
Love this scent! It's sweet and flirty. I feel sexy while wearing it.
10/13/2016
I think this is a nice smell on a whole but, the flower smell in the beginning of the sent is pretty strong. I do not care for floral smells personally. but it does get softer in the end but it takes a lot of product all day to keep the smell.
10/13/2016
I am in love with this fragrance. It is a very flirty, soft and noticeable scent. I feel sexy in a demure kind of way. I really can't wait to test it out in public. LOVE LOVE LOVE THIS FRAGRANCE!!!!!!!!!!
10/08/2016
Absaloutly love this scent
10/04/2016
Love this scent so much i couldn't wait to buy a bigger bottle! Its a nice mix of sweet and flowery. Perfect for whatever I'm doing. LOVE.
10/04/2016
This scent is light and fresh and I love it... I wish it had more staying power!
10/04/2016
Love it!! It's light and sexy!!😍😍
10/03/2016
It's ok not a bad smell but something in it I'm not really liking
10/02/2016
Very flirty and playful scent. I love it. It's not harsh, but it is captivating. I cant stop smelling myself.
10/01/2016
Very soft scent. I wore it to work but it could be worn as a date night fragrance too.
09/30/2016
Love this scent! Classy! Sexy!
09/30/2016
Love this one so much!
09/28/2016
I think this is my favorite over all. It has a clean fresh smell to it. The scent however doesn't last long.
09/24/2016
Not great but not bad. Doesn't seem to last long.
09/21/2016
The scent to me was near perfect really light,pretty and overall very fresh but the scent doesn't last very long at all. :( It's disappointing because it just smells SO good!
09/21/2016
To me this is a fragrance that does mesh well with my body chemistry. When you spray it the scent is strong but softens at the end. The woodsy scent after the fruity scent at the end I didn't like very much. Not horrible just not for me.
09/20/2016
I have mixed feelings on this scent. I lean very heavy towards sweet smelling fragrances and this is not that, it is very mild, pretty and delicate once warmed on me. Everyone is different so please if you enjoy a more softer blend go with this and at least try it.
09/20/2016
I was a little disappointed with this scent. I was expecting a fruity smell but on me it smelled too flowery. It has a nice smell but it's just not right for me.
09/20/2016
I LOVE this scent! Every time that I wear it I receive endless compliments! Definitely purchased the full size! Try it if you have not already!
09/16/2016
i looooove this scent!!1 i have raved about this scent to all of my friends and will be buying a full bottle!
09/09/2016
Love love love this fragrance. Perfect when you're looking for something light to wear to the office or just out and about. My husband absolutely love this on me!
09/04/2016
I love this fragrance. Great for the office and everyday wear. My boyfriend loves it too.
09/02/2016
I really love this scent I will be purchasing the whole bottle.
09/01/2016
This was another scent that sounded perfect for me, but interacted poorly with my body chemistry and ended up smelling too sharp on me.
09/01/2016
My new fragrance. This smelled absolutely wonderful and i recieved compliments.
08/30/2016
It's just not for me.
08/11/2016
I had high hopes but just a few sprays and nothing. I couldn't smell a thing. I need something stronger.
08/11/2016
Totally in love with this fragrance! It's sweet, alluring and makes me feel womanly! It's a must have!
08/09/2016
Smells so delicious and lasts all day!! Perfect for summer and spring
08/05/2016
Smells fantastic! Soft,powdery fragrance 😀
08/05/2016
It's a nice smell
08/02/2016
Received the wrong perfume - still waiting for a response from customer service.
08/02/2016
I like it after it wears for awhile but it is overpowering right out of the bottle
08/02/2016
I really like it! Different than anything else I have!
08/01/2016
Strong at first, but its a pleasant aroma once it settles.
07/31/2016
Absolutely love this one!
07/31/2016
Not my Favorite
07/31/2016
This perfect mixture of all the right scents!
07/31/2016
A very lovely scent. It's light, and a very nice mixture of fruity/floral/powder. It can be worn every day with a refresh spritz midday.
07/30/2016
This smells WONDERFUL! !
07/29/2016
don't know still have not received it
07/25/2016
Did not like this one. Smells old.
07/25/2016
Love, love, love it!! It's a very light, sweet, sexy scent. It works well with my body chemistry and doesn't make me smell like an old woman. I plan on purchasing this perfume in the near future.
07/22/2016
I don't like it at all. I enjoy sweet or fruity smelling perfume. This smells more floral. My daughters both tell me it smells like their grandmother. (Definitely has an older lady smell). Also very strong. One squirt is all I used, and still got a headache from the smell. Yuck!
07/17/2016
It smells like a more fruity Endless Euphoria, which is one of my favorite perfumes. All other reviews will tell you it doesn't last long, and while I agree, it smells absolutely lovely while it's on the skin.
07/09/2016
My new fav. Will have to by the whole bottle.
07/07/2016
Its okay. Not my favorite
07/06/2016
Love this smell is rich yet not too heavy, smells gorgeous for summer and would also be amazing as winter scent
07/03/2016
This is my new favorite scent . I love it
07/02/2016
Very sweet and beautiful, reminds me of summertime!
07/01/2016
I love it. It's soft and fruity. Great for the summer
07/01/2016
I really liked this, it was pretty and floral but I did kind of feel slightly teen aged wearing this. No judgement just not my preference for my daily office life.
07/01/2016
I really like it, but I like a sweet perfume.
06/25/2016
One of my least favorites by far. I didn't even finish it before the next month's came in the mail. Too strong & smells a bit like something for someone older.
06/23/2016
While I really enjoyed the fragrance, I did not see that it was an EDT when I placed it in my que. EDTs are a waste...really just a lightly fragranced alcohol with zero staying power. I am SO disappointed.
06/20/2016
This has a really sweet smell. It's way too sweet for me. It's not bad, just bad for me. I smell like someone's Grandma. On to the next...
06/17/2016
Beautiful and clean
06/14/2016
This didn't smell terrible but it didn't smell too good in my opinion.
06/14/2016
No for me. Because it came broken, I had to throw it away because it was stinking up my bathroom.
06/08/2016
I get a lot of compliments when I wear this one. It's like a magnet that draws my husband to my neck. :-)
06/08/2016
Loved it beautiful scent lasted all day!!!
06/06/2016
One of my all-time favorite fragrances
06/06/2016
Very light and fresh. Great daytime scent!
06/04/2016
Love it! Smells great! I've gotten so many compliments!
06/04/2016
This is a light fragrance. I wish it lasted a little longer.
06/03/2016
I love this perfume!
06/02/2016
I love this fragrance. It's great for any occasion.
06/02/2016
It pretty but wears off quickly
06/02/2016
I LOVE, LOVE, LOVE THIS!!! WILL BE BUYING AND USING FOR AN ANYTIME SCENT!!! only thing is it doesn't last long...
06/02/2016
It was a little more floral than I expected it to be but all in all it was a very pretty scent.
06/02/2016
very pretty smell, sweet and lil floral some say it dont last long but it did for for me, 4 sprays last over 12 hours and ladies the men like this 1 lol
06/02/2016
Love this scent. Very sweet. I will be purchasing this again.
06/02/2016
I have not received any perfume
05/25/2016
I never received my perfume!!
05/07/2016
I absolutely Love this scent and based on smell alone I would give it 6 stars, but it does not seem to stay with you for long. I sprayed the scent around 7am before I left the house for work & I could barely smell it at 12n. For this reason only I rate it only 3 stars.
05/06/2016
Pretty scent but didn't last for more than an hour on me.
05/06/2016
It's alright!!!
05/05/2016
Not bad but not my favorite either.
05/05/2016
Love it! light perfect for the spring and summer.
05/04/2016
Love the Scent! However it seems to fade on me pretty quickly so that's kind of disappointing.
05/04/2016
I'm a newbie & this is my first scentbird sample I've tried. I am intrigued with this fragrance. The fruity notes are nicely balanced with a floral essence. After wearing this perfume several different times, I'd say that it is delicate & appropriate for any occasion. Thanks ScentBird. 💕
05/02/2016
I never received this!!!!!
05/01/2016
I'm not a big fan of the smell and it doesn't last very long.
04/30/2016
I absolutely adored this fragrance! It was sweet and very sexy
04/29/2016
This scent was just what I was looking for. It did not fade as my day went on but stayed as if I had just sprayed it on. Comments aplenty today.
04/29/2016
Very nice soft flora scent
04/29/2016
I absolutely love this fragrance it's a new Favorite
04/26/2016
Oh my. Gross. Awful. One teensy spray and I felt sick. Gave it some time then couldn't scrub it off fast enough. Into the trash. Blech. Even after the scrub down could still smell it. Bad bad bad. I guess it's all about chemistry...
04/25/2016
I really love this sweet scent! I have loved everything I have tried from Anna Sui so far. Very delightful and flirty. Not long lasting on me, but who cares, it smells so good still have to give 5 stars!
04/25/2016
Love It! I has a nice fruity/floral scent that is soft. However, it doesn't last long and you may have to reapply throughout the day.
04/13/2016
A nice mix of fruity and floral scents. Light enough for everyday wear.
04/06/2016
I love the smell! It's light enough for day wear and bold enough for date night... I just wish it had longer wear. Scent fades too fast
04/05/2016
Love it ..fresh scent
03/31/2016
I like the smell but it does not linger. I wish it had more staying power! No compliments...
03/31/2016
It's a very very light perfume. It doesn't last long on. I actually am not too crazy about the scent as well.
03/30/2016
It has a nice fragrance, just not for me.
03/30/2016
I love this scent, it's my first subscription perfume and I couldn't be more pleased. The scent is very clean smelling and not over powering, it has a floral scent to it yet soft. I would buy the whole bottle which I am.
03/29/2016
I can't really give a review on this perfume. Unfortunately, I received it just as I was developing a sinus infection. So, I haven't been able to smell much of anything. I could just barely get a hint of it. My husband liked it. So, that's a plus. I'm only giving it 3 stars because of the hint I got. Maybe I can do another review later.
03/29/2016
To be honest the scent was alright it didn't last long after spraying.
03/29/2016
This is my new favorite! I've worn it worn it everyday for the last week! 😍
03/29/2016
I really love this scent. It is nice blend of fruity and floral.
03/29/2016
This Scent was refreshing I enjoyed it, However I didn't get an compliments of . My son notice the smell right away and he didn't like it . He usually compliments my purfume.
03/29/2016
Absolutely love this scent. Upon first spray it's strong and demands attention but after worn for a while it fades into a very sweet, cleanand fresh scent. Great for summer outings when you want to be the girl that smells really good passing by!
03/23/2016
Nice but a little cloying and old lady for me
03/22/2016
love love love it
03/17/2016
Great scent! Very floral and feminine. I sprayed this on,and passed my husband in the house, he said did you put perfume on. I said yes. Do you like it, it's a new one? He said Ummm I would think that's a yes, it got me to look up from my basketball game, and take notice. LOL Think I'll take that as a win, and say I'll be buying this one again. ;)
03/17/2016
I love Forbidden Affair by Anna Sui but I didn't love this one. It was a bit strong and more mature of a scent than I prefer. Its not bad. Its just not for me.
03/13/2016
This perfume blew me away! It's has an amazing balance of citrus and fruity notes! It's amazing!
03/02/2016
Wonderful light kind of fruity scent.... Smells wonderful
02/29/2016
This is a LOVELY scent. Anna Sui does it again. Tones of Fresh fruity and citrus.
02/28/2016
It's light but lingers for the entire day. I love the initial smell but after it settles on me there is an undertone to it that I'm not sure what it is but am not fond of.
02/06/2016
One of the most beautiful smells ever!
02/05/2016
I love this perfume. It is very soft and very feminine without being overly sweet. It is very subtle as in immediately after spraying it I couldn't smell it on me or notice it at, but everyone I walked by did and either said you smell great or asked what I was wearing.
02/02/2016
Very pretty. Didn't blend well with my chemistry. Faded a little too quick as well.
02/02/2016
I like it after it fades a lil it's a lil strong when first applied
01/31/2016
I absolutely love this perfume. It smells amazing!
01/20/2016
loved my new scent great way to try
12/31/2015
I really love this perfume. It smells wonderful and lasts a long time without being overpowering.
12/30/2015
I really love this scent but wish it had a little more staying power.
12/30/2015
Just not for me. And it came leaky so my hands smelled for a while.
12/29/2015
I really like this one. Sweet floral with a hint of jazzy.
12/28/2015
nice but strong, good for night out.
12/24/2015
I adore this scent. It is a beautiful balance between sweet and floral, is not too powerful, and lasts a long while.
12/19/2015
I really liked this scent at first but over time it got too sweet for me,
12/16/2015
Omg! I love this smell so much ❤❤
12/03/2015
It's a nice soft fragrance. It work well with my body chemistry.
11/30/2015
Loved it ! So sweet and soft smelling<3
11/29/2015
Not for me ...
11/29/2015
Not for me at all...not sure exactly in the notes I didn't care for...I'm a juicy couture. ...Marc Jacobs ...dolce type girl and this couldn't compare to ANY... All the lines packaging is gorg but I'll pass on the scent...
11/25/2015
A little to sweet....but I still really liked it!
11/24/2015
It's smells ok
11/19/2015
Loved This scent! This was my top recommended based on my favorite perfumes, and they did a great job. It is definitely sweet, but I think it's just right without being over the top.
11/15/2015
Smells very pretty. Fruity and floral. Very sweet. It is a little busy for me for everyday wear. I would wear it occassionally for a party or date night
11/07/2015
So pretty. Love this perfume it's so delightful.
11/05/2015
Smells amazing!!!!!!!!!
11/04/2015
Love love love this scent been wanting to try it and I was not disappointed !
11/03/2015
It's a little too musky for my likings.
11/01/2015
Love this scent!! Fruity Sweet Floral Fresh
10/30/2015
This is a perfume I would actually purchase. I like this scent. It's a floral that's rounded and dark and sweet.
10/29/2015
This is not my favorite scent, it has a "soapy" smell that I'm not really fond of. I will try it a few more times.
10/29/2015
Very pretty smell a little sweet but not overpowering.
10/21/2015
I LOVE this one! Just got it last night and I am wearing today!
10/07/2015
A heavier sweet floral, nice transition to fall.
09/03/2015
I absolutely love this scent!!!
09/01/2015
Waaaaay too sweet for me. It's definitely fruity, but with a huge dose of sugar thrown on it. It vaguely reminds of the cotton candy-scented perfumes I used to wear as a teenager. In general, it's just too sweet and too immature for me.
07/23/2015
I loved this scent it was so sweet and fruity suitable for a grown women. It was very long lasting. I would get this in the full size for sure.
06/30/2015
"My fave scent so far! Love the hint of fruit, I can't stop sniffing myself lol. Will be purcashing the full size!"
05/29/2015
I really love this perfume! This is definitely a must have.
04/26/2015
"This is my 2nd vial from Scentbird. It was the featured monthly scent and I thought I'd give it a whirl because it's described as "office, clean, fruity" with main notes of musk, rose, and raspberry. ....well. The fruit smell is all I can smell. My nose cannot detect anything else and the scent drips with sweet sweet sweet. I am not a fan of this scent. Too sweet. And after it drys the scent does not linger - so a quicker fade than I expected. Oh well. This is the beauty of Scentbird!!"
04/21/2015
"I really wanted to love this scent. Unfortunately, I was let down. The first smell is very sweet and fruity, like a spray I might have bought when I was a teenager from B&BW or HT. The dry down is not great, it fades so much that I barely smell anything. And I spayed this on my neck, wrists, and behind my knees. Honestly, it smells cheap at first. I hate saying that because I love Anna Sui, but this one is not one of her best."
03/30/2015
"I do like the fragarance...maybe just a tad too sweet. But in general, I like it.I may buy it in the future."
03/17/2015
This is my first fragrance from Scentbird. It smells heavenly like sweet flowers but with a woodsy back note. Disappointed that it doesn't last at all. Not even two hours. Too bad I really like it. I don't think this is going to last the 30 days.