Anna Sui
La Vie de Boheme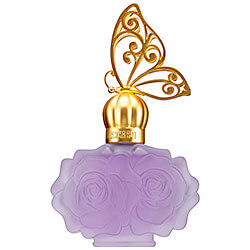 Get a 30-day supply of La Vie de Boheme
for
$
14.95
Notify me once this scent is available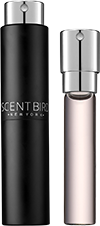 0.27 oz subscription

0.27 oz a la carte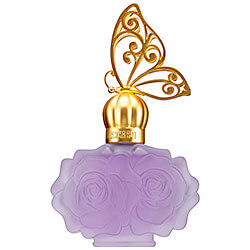 2.5 oz bottle
Share and earn free perfume
Notes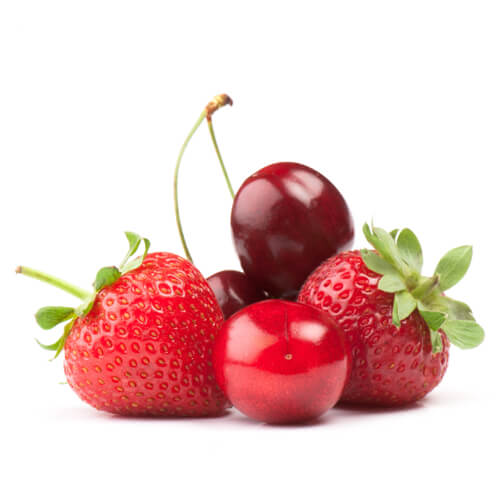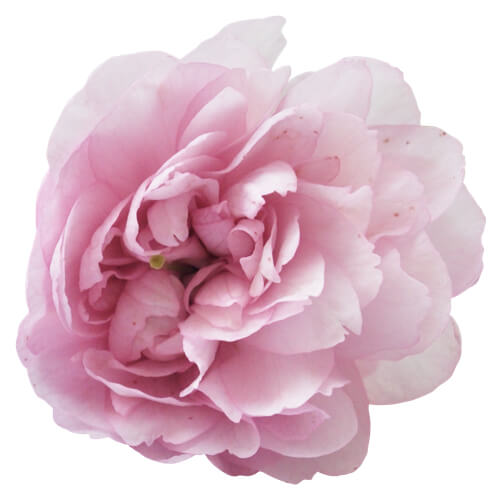 Description
Top notes of ripe, red berries and effervescent pear blend with dragon fruit until haunting roses unfurl from the red velvety depths, along with a candied freesia, magnolia, and powdered peony. The dry down blends supple sandalwood with black vanilla into a dark cloud of temptation and freedom from the known.
You may also like
La Vie de Boheme description
The bohemian life...dinner served on a fire escape, straw bottle wine sipped from unmatched water glasses, and enough time to do whatever you like. A romantic vision of carefree and heartfelt freedom.
Designer Anna Sui liberates us from our normal, practical routines with her fragrance, La Vie de Boheme, a fruity floral overflowing with ideas and emotion.
Ripe, red berries and a champagne-like pear note blend with dragon fruit and rose petals at the start; a juicy and full sensory overload of red fruit. The berries, pear and dragon fruit all come on strong, with a potent, carnelian-colored cocktail that knocks you back a bit, until the fairer roses can peek through and assert themselves.
The transition between the ripe fruit and the soft florals is a delight – the tone shifts from exuberant and insistent to quiet and serene, all before the middle phase begins in this fragrance. The top notes become a perfume-within-a-perfume. The beginning notes in a scent usually are just the appetizers – something bright and juicy to introduce the fragrance with. But not here - La Vie de Boheme is passionate and personal, withholding none of its emotional power, even from the very beginning.
The roses, when they do unfurl from the red velvety depths, also usher in the floral heart of the fragrance. Freesia, peony and magnolia notes stretch away from the rose petals into their own section of the garden, in a sweet, but subtle palate. A sophisticated moment of floral silence after the raw, red passion of the top notes. The freesia is the most energetic of the three, with its candied, powdery softness in full bloom.
The drydown is a blend of musk and wood accords, with a supple sandalwood and surprising black vanilla note rising like dark clouds out of the base. The sandalwood and vanilla have an almost scorched feel to them, as if all the perfume's flamethrowing passion accidentally charred the edges of the basenotes.
La Vie de Boheme lives the live and talks the talk – it's a carefully crafted fragrance of raw passions, expressed through the ripest fruits and the most restrained florals. The ebb and flow of human emotion runs through it like a raging river – at first wild and uncontrolled, then serene and still. What else can you expect from the bohemian world? This is a fragrance that demands you live each moment as fully as you can.
Read more
La Vie de Boheme by Anna Sui Reviews
11/13/2017
So I actually received a men's cologne in place of the Anna Sui La Vie Boheme. I was so disappointed and contacted Scentbird it took a few weeks but they worked it out and sent me La Vie Boheme. I am so glad that I fought for the perfume that was in my que because this is AMZING! It is not like any fragrance I have had before. I like a more floral aroma. But this is Sweet and reminds me of candy. I have gotten so many compliments on wearing it in public. I would say if you are feeling playful and young this would be a great perfume. But is also wonderful for an everyday if you like to smell sweet. I am so glad that I worked with the company to get this and definitely feel more rewarding that it was such a great scent.
11/09/2017
I am obsessed with this scent... It is by far my favorite of every one I have received thus far. I can wear it to work or out and it just works!
11/03/2017
I LOVE this scent so much!! It is a sweet scent but nothing over powering. Everyone that has smelled it has loved it as well. I will be getting this one again for sure!
11/03/2017
This perfume was just ok. It has an old lady smell but its not very strong. I mildly enjoyed it but would not order it again. This is a good scent for an older woman who works in an office setting.
10/30/2017
Not what I had expected, I gave it away to a friend that love it though!
10/16/2017
This has been my favorite thus far! It's a little sweet and floral. I need a bigger bottle ❣️
10/02/2017
Very sweet I like this fragrance except I like a more citrus and this is all floral and sweet.
09/26/2017
I absolutely love the scent! It is sexy and flirty. It dries down and where is very nice. I typically wear fruity fresh sense like dolce light blue, and dkny be delicious.
09/25/2017
Really wasn't what I was expecting . I thought it would of been more of a fruity light scent . It's more of a strong floral .
09/08/2017
Light and sweet scent. More floral than fruity. Defiantly a daytime perfume
09/07/2017
This fragrance was very floral. almost too floral for my taste. Normally as a fragrance warms up to body temperature the scent will become a little more mellow and settle on to the body; however, you may want to combine it with another fragrance to enhance the scent of the perfume.
09/05/2017
It's not bad but I thought based on the notes it would be a little lighter and fruity scented. You don't really smell the fruit so much as the floral or almost baby powder smell. It's different but I do think it's growing on me.
08/25/2017
LOVE IT!!! Last long and smells wonderful.
08/21/2017
I get a lot of floral from this perfume - and I'm not a huge floral fan. It does have nice fruit notes, and it is light. I like it, but I don't love it. Maybe with some time, and more wears, it'll grow on me. Dries down to (yet another) powdery finish, that is soft. Good for spring and summer, light and feminine. Will be good for office, or weekend wear (which is when I use it the most).
08/13/2017
The perfume smelled nice, but a little too "powdery" for me.
08/05/2017
I'm INLOVE. I have already purchased the full size bottle! Its sooo amazing and men are very attracted to the scent (that's a plus lol). By far the best fragrance I've received. I will say that I notice none of scent bird scents stay on long but when I wear it from my full size bottle it literally last all day.
08/04/2017
I wish I could have tried it. The bottle fell out of my hand when I opened it and broke on the floor. The dining room was nice for a bit.
07/22/2017
Light and lovely scent 💖
07/22/2017
I loved it. Sweet, fruity, with a little spice. Some people commented it smelled like an old lady...was this old lady a sophisticated, modern elderly person, bengay user or homeless. Saying the perfume smells like an old lady says very little about the perfume and more about the commenters and their lack of imagination and manners. I happen to know lots of older women that smell nice and take the time to be presentable oppose to the younger generation that make little to no effort.
07/21/2017
It is sweet floral hint of musk.nice for summer.doesnt last long.
07/19/2017
Not my favorite scent. It smelled like an old person scent
07/17/2017
This scent is lovely! Sweet, floral and fruity! Yum!
07/16/2017
I LOVED this perfume!!! One of my new favorites and go to's for date night, and for everyday use. Some other users said it was old lady smelling, however I have to disagree. On me it smelled very fresh, fruity, and not too strong. The bottle is also very pretty, will definitely be purchasing a full sized bottle!
07/14/2017
Meh. I tried Forbidden Romance and LOVED it! I thought I would give this one a try since it's also Anna Sui, but this one missed the mark for me. Floral...but nothing special.
07/10/2017
Love this scent!! I love Anna Sui's perfumes. I love fresh scents. Does not remind me of old lady. Perfect to wear everyday. The bottle is beautiful. Will buy.
07/07/2017
So BAD! It reminded me of sitting in the back of church as a kid with the fans blowing all of the old lady perfume in the entire building into my face! I was expecting a nice fruity scent with a little depth but what I got was straight old lady even after a few hours it was just that overwhelming powdery scent you get from older perfumes. Maybe it's just my chemistry but this was just not for me! If you are looking for a fruity perfume this is not it!
07/05/2017
For me It's an ok perfume but it was just a bit too sweet and artificial for me. I've probably only worn this 2 times. But if you love super sweet scents I say go for it!
06/27/2017
Nice light scent. Great for the summer.
06/14/2017
The smell is very sweet. I really liked it. The only thing I did not like was the fact that it doesn't last long on me at all. I feel like I would need to apply it multiple times a day to tell its on.
06/12/2017
Love the smell, but my tube was 1/2 full 😩 Don't know if the local heat had something to do with it but the whole package smelled like the fragrance as if it had leaked..
06/10/2017
Love the smell. Sweet and a bit spicy but the scent does not last long at all.
06/07/2017
Very nice, light and clean smelling perfume. Wears off quickly though.
06/04/2017
This was a little spicier and "older" smelling than I thought it would be. Not for me.
06/04/2017
Looove it . Might smell a lil too sweet but it's amazing . I love it . I sprayed it on and I can't smell it anymore so it works for me perfect. Boyfriend LOVES IT!
06/03/2017
Sweet & Floral. But more floral than sweet. Smells better on the skin & the longer it sits the sweeter it starts to smell. More "musky" than "fresh".
06/02/2017
Sweet smelling not my fav probably would never purchase.
05/31/2017
I did not care for this scent. A little to old lady for me
05/31/2017
its a lovely light floral scent. I personally didn't love it for me but thats because it reminds me of someone I know everytime I sprayed myself. I gladly passed it along to my friend who loved it!
05/30/2017
The smell was heavenly, but super strong when first put on. The fragrance didnt last long at all. I did love the smell, so did my husband, but the fact that it was so powerful when first spray, the fragrance was gone within an hour. I wouldnt purchase.
05/27/2017
Love the scent and got tons of compliments
05/26/2017
I don't know if I received this month's perfume, or just misplaced it, so I cannot review with honesty. I will still rate a 5star
05/26/2017
I don't know if I received this month's, or just misplaced it, so I cannot review with honesty.
05/24/2017
Loved the smell, but doesn't last long!
05/22/2017
It didn't wow me but it is a nice addition to my scents. Definitely, a scent worth having but nothing outstanding about it.
05/17/2017
Didn't really like this one, too strong.
05/17/2017
Love! This smells fruity and light with a touch of floral! It has become one of my favorites!
05/12/2017
Loved everything about this perfume flowery but fruity . My fav!!
05/11/2017
Have not seen many bad reviews in this perfume. Personally think it smells amazing. It's a very mature, sweet smelling perfume. This one is really hard to explain. It's not overpowering or sickly sweet, it's just perfection. Seems perfect for a date or a night out, honestly could probably used for an every day.
05/09/2017
I was sent this perfume instead of my cologne for the month of May. I was upset upon opening the package, but was relieved to know this perfume smelled good enough to reuse as a gift for my girlfriend. Smells sweet and a great scent to get for your lady.
05/06/2017
absolutely LOVE this perfume. not overbearing at all, just the right amount of sweetness and fruit. perfect for everyday use. does fade on your skin but definitely still detectable by the end of the day, although it does linger even longer on clothing. i received many compliments while wearing it. highly recommend!
05/04/2017
Beautiful scent very light airy type...You can wear it everyday so enjoy..🤗
05/04/2017
Great sunny scent! I will be using this a lot during the summer!
05/03/2017
It is a beautiful scent, but gave it to a friend because it just didn't mix with me. I may purchase again to give it a try.
04/30/2017
It's light and actually quite calming.
04/29/2017
I absolutely love it. Just the right amount of strength and not overpowering. Just lovely and amazing.
03/12/2017
Absolutely love this fragrance for Spring and Summer! Fruity and sweet, yet not overpowering. It has a nice clean drydown as well. It isn't at all like some of the fruity fragrances that tend to smell like bubblegum. It's definitely a fragrance for a woman. I did feel the need to re-apply after about 6 or 7 hours (put it on quite early in the morning). If you're the type who really enjoys sweet, flirty, girly yet sofisticated scents, that don't come across like a typical "kiddie perfume you'd find at the drugstore, this is definitely for you!
03/11/2017
Very very light and fruity sweet. It's nice, but not my favorite. It's not quite enough for me. Would be a good day time scent if you like them on the light side. I liked that it didn't change smells on me like most fragrances do when I put them on. It stays very true.
03/08/2017
I love this scent. I typically like the sweeter perfumes. This one wears nice and I keep getting a whiff and am like, what smells so good?!
03/08/2017
Light and pretty!
03/07/2017
Pleasant but an unusual mossy scent as an undernote. Not offensive in anyway. Did not bother my allergies.
03/05/2017
Smells nice. A little sweeter than I like but still a keeper.
03/05/2017
It's just OK! Way to floral smelling for me personally. I wish I liked the scent more because it truly lasts all day long.
03/05/2017
It's good and has a strong scent throughout the day.
03/03/2017
Thought this would be a really sweet smelling perfume. It's really floral and fresh but nothing great.
03/02/2017
This scent is wonderful, clean and slightly fruity at the same time and very feminine. I will definitely be adding this to my buy list.
03/01/2017
Live rhis scent. Floral with a hint of softness.
02/18/2017
One of my favorites! A lovely, light scent perfect for everyday.
02/17/2017
I love this one, It is not too strong, and has a very sweet smell that I can't get enough of.
02/06/2017
I loooove this scent!
02/05/2017
Sweet and fruity but doesn't last long
02/04/2017
Can a regime be deep and light at the same time? This one can. It's perfect!
02/04/2017
Wonderful fresh floral scent. Love it.
02/04/2017
So floral! Great spring time scent. Boyfriend loved it. It's strong on at first but fades during the day.
02/03/2017
I rrreaaally loved this one. It's right up there with my all time favorite (Light Blue). It's light, mellow, romantic and lingering. Just wearing it makes you feel pretty. I will definitely be purchasing a full bottle soon.
02/03/2017
Deliciously feminine
02/03/2017
Long lasting very unique smell. I like it, but it's a little strong for my own taste. Others liked the way it smelled on me as well
02/03/2017
I love Anna Sui perfumes, they are usually really good scents and this one was a really good scent. It is also good for winter and I love that.
01/31/2017
I love this one!
01/29/2017
Love it. Clean, fresh scent.
01/25/2017
Smells really nice but it doesn't last very long on me!
01/24/2017
Very nice and pleasant scent, slightly strong at first, needs a little time to diffuse a little. But it has awesome staying power and it is a great spring perfume.
01/14/2017
This scent is absolutely delicious! Can be worn day or night and for casual to flirty. Stays on long, maybe 2 sprays a day and everyone commented on it. I will be buying the large bottle very soon if it ever comes back into stock?!?
01/04/2017
It was just ok
01/04/2017
This scent is not for me
01/02/2017
Fresh and delicious
01/01/2017
I love this scent. It lasts throughout the day and I received many compliments.
12/30/2016
I adore this scent. It is light, but still complex and sophisticated.
12/30/2016
It has a pretty, light smell. Not my fave and probably not going to be one of my go tos for the Winter season, maybe Spring.
12/30/2016
Love the sweet scent
12/28/2016
love this scent
12/17/2016
I love the sweet fragrance.
12/09/2016
One of my favorites so far. Light and fresh. Wish it lasted longer, it fades quickly
12/08/2016
I love this scent! Will be added into my collection of scents. Light and sweet frangrance thats strong at first but becomes light and flirty.
12/06/2016
Love this fruity and sexy scent. It's a nice change from the musk scents that I usually wear.
12/03/2016
Loooooved it. Smells light and fruity great for everyday use.
12/03/2016
I've been trying fruity fragrances for the last 6,7 months. This is the fruitiest so I like it best so far.
12/02/2016
I love the scent. It's nice and light smelling, although it doesn't last the whole day.
12/02/2016
Love the scent, although it doesn't last the whole day. Very soft, girly, and cosmopolitan.
12/02/2016
I do not smell fruit notes it claims to have
12/01/2016
Smells heavenly!!!
11/25/2016
I'm sorry my stars were supposed to be at 1.
11/25/2016
Not fruity at all!! I am 26 yrs old and this smells like metal, lime juice, and alcohol. It is also extremely over powering, maybe a slight floral background but it smells awful.
11/22/2016
LOVE THIS PERFUME!!!! It's absolutely lovely and within my top 5 faves. Every layer is complex and gorgeous! You know when you smell a perfume and it brings back a thousand memories that you can't quite recall but they make you happy? That's this perfume. Even my boyfriend (who HATES most perfumes) loves it. Highly recommend!!!
11/20/2016
This was my first perfume in my prescription and I love this scent most of all. My Fav 👍🏼
11/17/2016
The perfume smell as good as the bottle look. Will be purchasing or sure!!!!!
11/12/2016
I absolutely loved this perfume. This perfume is very feminine and elegant. Not overpowering, just the perfect amount of softness. Love love!
11/08/2016
Beautiful, beautiful, beautiful....
11/06/2016
Love this scent! A light fruity scent
11/05/2016
It has a nice scent but I really wasn't too thrilled with it.
11/02/2016
Loved this scent. Very sweet and almost candy like.
11/02/2016
I really liked the soft smell!!!!
11/01/2016
Very fresh... i luv this
11/01/2016
very nice light non-overpowering scent
11/01/2016
A sweet, floral scent. It has a really good balance of sweetness and floral scent. Perfect for everyday or date night!
10/31/2016
This is a nice, fruity and slightly floral scent that is really nice but doesn't have great lasting power.
10/29/2016
This perfume smells so similar to something else I used to have but I can't put my finger on what exactly. I'm not sure that I find it the most pleasant scent. It was pretty strong and pretty floral. It might definitely appeal to some people but it wasn't my favorite.
10/20/2016
This is a fantastic scent! Perfume changes on me and I have a VERY difficult time finding something I like. This. Is. It!
10/19/2016
It smells sweet and a bit mysterious
10/16/2016
Love this scent! It's sweet and flirty. I feel sexy while wearing it.
10/13/2016
I think this is a nice smell on a whole but, the flower smell in the beginning of the sent is pretty strong. I do not care for floral smells personally. but it does get softer in the end but it takes a lot of product all day to keep the smell.
10/13/2016
I am in love with this fragrance. It is a very flirty, soft and noticeable scent. I feel sexy in a demure kind of way. I really can't wait to test it out in public. LOVE LOVE LOVE THIS FRAGRANCE!!!!!!!!!!
10/08/2016
Absaloutly love this scent
10/04/2016
Love this scent so much i couldn't wait to buy a bigger bottle! Its a nice mix of sweet and flowery. Perfect for whatever I'm doing. LOVE.
10/04/2016
This scent is light and fresh and I love it... I wish it had more staying power!
10/04/2016
Love it!! It's light and sexy!!😍😍
10/03/2016
It's ok not a bad smell but something in it I'm not really liking
10/02/2016
Very flirty and playful scent. I love it. It's not harsh, but it is captivating. I cant stop smelling myself.
10/01/2016
Very soft scent. I wore it to work but it could be worn as a date night fragrance too.
09/30/2016
Love this scent! Classy! Sexy!
09/30/2016
Love this one so much!
09/28/2016
I think this is my favorite over all. It has a clean fresh smell to it. The scent however doesn't last long.
09/24/2016
Not great but not bad. Doesn't seem to last long.
09/21/2016
The scent to me was near perfect really light,pretty and overall very fresh but the scent doesn't last very long at all. :( It's disappointing because it just smells SO good!
09/21/2016
To me this is a fragrance that does mesh well with my body chemistry. When you spray it the scent is strong but softens at the end. The woodsy scent after the fruity scent at the end I didn't like very much. Not horrible just not for me.
09/20/2016
I have mixed feelings on this scent. I lean very heavy towards sweet smelling fragrances and this is not that, it is very mild, pretty and delicate once warmed on me. Everyone is different so please if you enjoy a more softer blend go with this and at least try it.
09/20/2016
I was a little disappointed with this scent. I was expecting a fruity smell but on me it smelled too flowery. It has a nice smell but it's just not right for me.
09/20/2016
I LOVE this scent! Every time that I wear it I receive endless compliments! Definitely purchased the full size! Try it if you have not already!
09/16/2016
i looooove this scent!!1 i have raved about this scent to all of my friends and will be buying a full bottle!
09/09/2016
Love love love this fragrance. Perfect when you're looking for something light to wear to the office or just out and about. My husband absolutely love this on me!
09/04/2016
I love this fragrance. Great for the office and everyday wear. My boyfriend loves it too.
09/02/2016
I really love this scent I will be purchasing the whole bottle.
09/01/2016
This was another scent that sounded perfect for me, but interacted poorly with my body chemistry and ended up smelling too sharp on me.
09/01/2016
My new fragrance. This smelled absolutely wonderful and i recieved compliments.
08/30/2016
It's just not for me.
08/11/2016
I had high hopes but just a few sprays and nothing. I couldn't smell a thing. I need something stronger.
08/11/2016
Totally in love with this fragrance! It's sweet, alluring and makes me feel womanly! It's a must have!
08/09/2016
Smells so delicious and lasts all day!! Perfect for summer and spring
08/05/2016
Smells fantastic! Soft,powdery fragrance 😀
08/05/2016
It's a nice smell
08/02/2016
Received the wrong perfume - still waiting for a response from customer service.
08/02/2016
I like it after it wears for awhile but it is overpowering right out of the bottle
08/02/2016
I really like it! Different than anything else I have!
08/01/2016
Strong at first, but its a pleasant aroma once it settles.
07/31/2016
Absolutely love this one!
07/31/2016
Not my Favorite
07/31/2016
This perfect mixture of all the right scents!
07/31/2016
A very lovely scent. It's light, and a very nice mixture of fruity/floral/powder. It can be worn every day with a refresh spritz midday.
07/30/2016
This smells WONDERFUL! !
07/29/2016
don't know still have not received it
07/25/2016
Did not like this one. Smells old.
07/25/2016
Love, love, love it!! It's a very light, sweet, sexy scent. It works well with my body chemistry and doesn't make me smell like an old woman. I plan on purchasing this perfume in the near future.
07/22/2016
I don't like it at all. I enjoy sweet or fruity smelling perfume. This smells more floral. My daughters both tell me it smells like their grandmother. (Definitely has an older lady smell). Also very strong. One squirt is all I used, and still got a headache from the smell. Yuck!
07/17/2016
It smells like a more fruity Endless Euphoria, which is one of my favorite perfumes. All other reviews will tell you it doesn't last long, and while I agree, it smells absolutely lovely while it's on the skin.
07/09/2016
My new fav. Will have to by the whole bottle.
07/07/2016
Its okay. Not my favorite
07/06/2016
Love this smell is rich yet not too heavy, smells gorgeous for summer and would also be amazing as winter scent
07/03/2016
This is my new favorite scent . I love it
07/02/2016
Very sweet and beautiful, reminds me of summertime!
07/01/2016
I love it. It's soft and fruity. Great for the summer
07/01/2016
I really liked this, it was pretty and floral but I did kind of feel slightly teen aged wearing this. No judgement just not my preference for my daily office life.
07/01/2016
I really like it, but I like a sweet perfume.
06/25/2016
One of my least favorites by far. I didn't even finish it before the next month's came in the mail. Too strong & smells a bit like something for someone older.
06/23/2016
While I really enjoyed the fragrance, I did not see that it was an EDT when I placed it in my que. EDTs are a waste...really just a lightly fragranced alcohol with zero staying power. I am SO disappointed.
06/20/2016
This has a really sweet smell. It's way too sweet for me. It's not bad, just bad for me. I smell like someone's Grandma. On to the next...
06/17/2016
Beautiful and clean
06/14/2016
This didn't smell terrible but it didn't smell too good in my opinion.
06/14/2016
No for me. Because it came broken, I had to throw it away because it was stinking up my bathroom.
06/08/2016
I get a lot of compliments when I wear this one. It's like a magnet that draws my husband to my neck. :-)
06/08/2016
Loved it beautiful scent lasted all day!!!
06/06/2016
One of my all-time favorite fragrances
06/06/2016
Very light and fresh. Great daytime scent!
06/04/2016
Love it! Smells great! I've gotten so many compliments!
06/04/2016
This is a light fragrance. I wish it lasted a little longer.
06/03/2016
I love this perfume!
06/02/2016
I love this fragrance. It's great for any occasion.
06/02/2016
It pretty but wears off quickly
06/02/2016
I LOVE, LOVE, LOVE THIS!!! WILL BE BUYING AND USING FOR AN ANYTIME SCENT!!! only thing is it doesn't last long...
06/02/2016
It was a little more floral than I expected it to be but all in all it was a very pretty scent.
06/02/2016
very pretty smell, sweet and lil floral some say it dont last long but it did for for me, 4 sprays last over 12 hours and ladies the men like this 1 lol
06/02/2016
Love this scent. Very sweet. I will be purchasing this again.
06/02/2016
I have not received any perfume
05/25/2016
I never received my perfume!!
05/07/2016
I absolutely Love this scent and based on smell alone I would give it 6 stars, but it does not seem to stay with you for long. I sprayed the scent around 7am before I left the house for work & I could barely smell it at 12n. For this reason only I rate it only 3 stars.
05/06/2016
Pretty scent but didn't last for more than an hour on me.
05/06/2016
It's alright!!!
05/05/2016
Not bad but not my favorite either.
05/05/2016
Love it! light perfect for the spring and summer.
05/04/2016
Love the Scent! However it seems to fade on me pretty quickly so that's kind of disappointing.
05/04/2016
I'm a newbie & this is my first scentbird sample I've tried. I am intrigued with this fragrance. The fruity notes are nicely balanced with a floral essence. After wearing this perfume several different times, I'd say that it is delicate & appropriate for any occasion. Thanks ScentBird. 💕
05/02/2016
I never received this!!!!!
05/01/2016
I'm not a big fan of the smell and it doesn't last very long.
04/30/2016
I absolutely adored this fragrance! It was sweet and very sexy
04/29/2016
This scent was just what I was looking for. It did not fade as my day went on but stayed as if I had just sprayed it on. Comments aplenty today.
04/29/2016
Very nice soft flora scent
04/29/2016
I absolutely love this fragrance it's a new Favorite
04/26/2016
Oh my. Gross. Awful. One teensy spray and I felt sick. Gave it some time then couldn't scrub it off fast enough. Into the trash. Blech. Even after the scrub down could still smell it. Bad bad bad. I guess it's all about chemistry...
04/25/2016
I really love this sweet scent! I have loved everything I have tried from Anna Sui so far. Very delightful and flirty. Not long lasting on me, but who cares, it smells so good still have to give 5 stars!
04/25/2016
Love It! I has a nice fruity/floral scent that is soft. However, it doesn't last long and you may have to reapply throughout the day.
04/13/2016
A nice mix of fruity and floral scents. Light enough for everyday wear.
04/06/2016
I love the smell! It's light enough for day wear and bold enough for date night... I just wish it had longer wear. Scent fades too fast
04/05/2016
Love it ..fresh scent
03/31/2016
I like the smell but it does not linger. I wish it had more staying power! No compliments...
03/31/2016
It's a very very light perfume. It doesn't last long on. I actually am not too crazy about the scent as well.
03/30/2016
It has a nice fragrance, just not for me.
03/30/2016
I love this scent, it's my first subscription perfume and I couldn't be more pleased. The scent is very clean smelling and not over powering, it has a floral scent to it yet soft. I would buy the whole bottle which I am.
03/29/2016
I can't really give a review on this perfume. Unfortunately, I received it just as I was developing a sinus infection. So, I haven't been able to smell much of anything. I could just barely get a hint of it. My husband liked it. So, that's a plus. I'm only giving it 3 stars because of the hint I got. Maybe I can do another review later.
03/29/2016
To be honest the scent was alright it didn't last long after spraying.
03/29/2016
This is my new favorite! I've worn it worn it everyday for the last week! 😍
03/29/2016
I really love this scent. It is nice blend of fruity and floral.
03/29/2016
This Scent was refreshing I enjoyed it, However I didn't get an compliments of . My son notice the smell right away and he didn't like it . He usually compliments my purfume.
03/29/2016
Absolutely love this scent. Upon first spray it's strong and demands attention but after worn for a while it fades into a very sweet, cleanand fresh scent. Great for summer outings when you want to be the girl that smells really good passing by!
03/23/2016
Nice but a little cloying and old lady for me
03/22/2016
love love love it
03/17/2016
Great scent! Very floral and feminine. I sprayed this on,and passed my husband in the house, he said did you put perfume on. I said yes. Do you like it, it's a new one? He said Ummm I would think that's a yes, it got me to look up from my basketball game, and take notice. LOL Think I'll take that as a win, and say I'll be buying this one again. ;)
03/17/2016
I love Forbidden Affair by Anna Sui but I didn't love this one. It was a bit strong and more mature of a scent than I prefer. Its not bad. Its just not for me.
03/13/2016
This perfume blew me away! It's has an amazing balance of citrus and fruity notes! It's amazing!
03/02/2016
Wonderful light kind of fruity scent.... Smells wonderful
02/29/2016
This is a LOVELY scent. Anna Sui does it again. Tones of Fresh fruity and citrus.
02/28/2016
It's light but lingers for the entire day. I love the initial smell but after it settles on me there is an undertone to it that I'm not sure what it is but am not fond of.
02/06/2016
One of the most beautiful smells ever!
02/05/2016
I love this perfume. It is very soft and very feminine without being overly sweet. It is very subtle as in immediately after spraying it I couldn't smell it on me or notice it at, but everyone I walked by did and either said you smell great or asked what I was wearing.
02/02/2016
Very pretty. Didn't blend well with my chemistry. Faded a little too quick as well.
02/02/2016
I like it after it fades a lil it's a lil strong when first applied
01/31/2016
I absolutely love this perfume. It smells amazing!
01/20/2016
loved my new scent great way to try
12/31/2015
I really love this perfume. It smells wonderful and lasts a long time without being overpowering.
12/30/2015
I really love this scent but wish it had a little more staying power.
12/30/2015
Just not for me. And it came leaky so my hands smelled for a while.
12/29/2015
I really like this one. Sweet floral with a hint of jazzy.
12/28/2015
nice but strong, good for night out.
12/24/2015
I adore this scent. It is a beautiful balance between sweet and floral, is not too powerful, and lasts a long while.
12/19/2015
I really liked this scent at first but over time it got too sweet for me,
12/16/2015
Omg! I love this smell so much ❤❤
12/03/2015
It's a nice soft fragrance. It work well with my body chemistry.
11/30/2015
Loved it ! So sweet and soft smelling<3
11/29/2015
Not for me ...
11/29/2015
Not for me at all...not sure exactly in the notes I didn't care for...I'm a juicy couture. ...Marc Jacobs ...dolce type girl and this couldn't compare to ANY... All the lines packaging is gorg but I'll pass on the scent...
11/25/2015
A little to sweet....but I still really liked it!
11/24/2015
It's smells ok
11/19/2015
Loved This scent! This was my top recommended based on my favorite perfumes, and they did a great job. It is definitely sweet, but I think it's just right without being over the top.
11/15/2015
Smells very pretty. Fruity and floral. Very sweet. It is a little busy for me for everyday wear. I would wear it occassionally for a party or date night
11/07/2015
So pretty. Love this perfume it's so delightful.
11/05/2015
Smells amazing!!!!!!!!!
11/04/2015
Love love love this scent been wanting to try it and I was not disappointed !
11/03/2015
It's a little too musky for my likings.
11/01/2015
Love this scent!! Fruity Sweet Floral Fresh
10/30/2015
This is a perfume I would actually purchase. I like this scent. It's a floral that's rounded and dark and sweet.
10/29/2015
This is not my favorite scent, it has a "soapy" smell that I'm not really fond of. I will try it a few more times.
10/29/2015
Very pretty smell a little sweet but not overpowering.
10/21/2015
I LOVE this one! Just got it last night and I am wearing today!
10/07/2015
A heavier sweet floral, nice transition to fall.
09/03/2015
I absolutely love this scent!!!
09/01/2015
Waaaaay too sweet for me. It's definitely fruity, but with a huge dose of sugar thrown on it. It vaguely reminds of the cotton candy-scented perfumes I used to wear as a teenager. In general, it's just too sweet and too immature for me.
07/23/2015
I loved this scent it was so sweet and fruity suitable for a grown women. It was very long lasting. I would get this in the full size for sure.
06/30/2015
"My fave scent so far! Love the hint of fruit, I can't stop sniffing myself lol. Will be purcashing the full size!"
05/29/2015
I really love this perfume! This is definitely a must have.
04/26/2015
"This is my 2nd vial from Scentbird. It was the featured monthly scent and I thought I'd give it a whirl because it's described as "office, clean, fruity" with main notes of musk, rose, and raspberry. ....well. The fruit smell is all I can smell. My nose cannot detect anything else and the scent drips with sweet sweet sweet. I am not a fan of this scent. Too sweet. And after it drys the scent does not linger - so a quicker fade than I expected. Oh well. This is the beauty of Scentbird!!"
04/21/2015
"I really wanted to love this scent. Unfortunately, I was let down. The first smell is very sweet and fruity, like a spray I might have bought when I was a teenager from B&BW or HT. The dry down is not great, it fades so much that I barely smell anything. And I spayed this on my neck, wrists, and behind my knees. Honestly, it smells cheap at first. I hate saying that because I love Anna Sui, but this one is not one of her best."
03/30/2015
"I do like the fragarance...maybe just a tad too sweet. But in general, I like it.I may buy it in the future."
03/17/2015
This is my first fragrance from Scentbird. It smells heavenly like sweet flowers but with a woodsy back note. Disappointed that it doesn't last at all. Not even two hours. Too bad I really like it. I don't think this is going to last the 30 days.