Amouage
Reflection Woman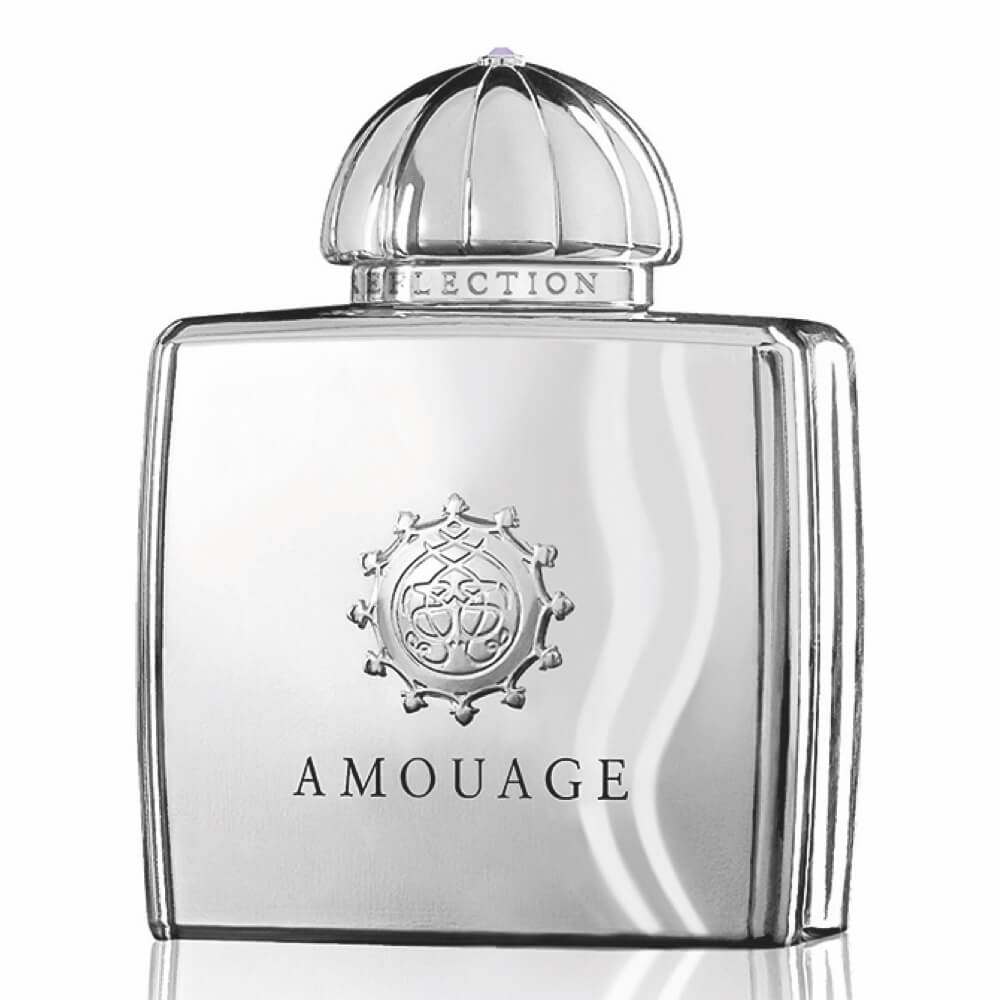 Get a 30-day supply of Reflection Woman
for
$
14.95
Notify me once this scent is available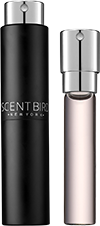 0.27 oz subscription

0.27 oz a la carte
Share and earn free perfume
Notes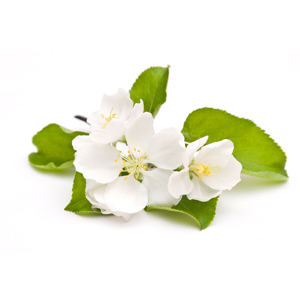 Description
Reflection Eau de Parfum for Woman is a sophisticated bouquet of white flowers crowns the fragrance with richness and depth while embracing musks and woods wrapped with warm amber notes confering a magic aura to the skin.
You may also like
Reflection Woman description
The joy of an early morning walk before anyone else is awake, and the sun is still huddled beneath the horizon. The tingle of dew tracing the edges of your toes from damp, verdant grasses. And all around you the ancient scent of blossoms emerging into the dawn's first light – some are sweet, others soft and delicate. And yet your spirit is drawn to a sensuous thread that hovers above them all – the scent of jasmine and magnolia in full bloom. A scent so enthralling and deep it is as if it has lured you here, and the first rays of the morning light were a pale beacon to guide you into falling under its spell.
This is not the beginning of a fairy tale, but the actual beginning of a perfume from the house of Amouage, entitled Reflection Woman. It starts with a curious and entrancing trio of green leaves, violet and freesia that remind us all how lovely the morning can be before the world comes rushing in with all its distractions.
The green notes at the top of this scent are tangy and almost salty with minerals, which bookend the sweet freesia and dew-dappled petals of the water violet note. The presence of water in the opening of this fragrance is stunning, with each translucent note adrift in its own reflecting pool.
Reflection Woman opens very silently and softly, with a "magic gate in the garden" curiosity that sets the wearer up for the wondrous white floral symphony waiting in the heart of this fragrance. After the last crystal-pure drops have fallen from the violet and freesia, a voluptuous flood of jasmine, ylang-ylang and magnolia flows out from the center of this fragrance, and the strength of its current will take your breath away. One of the greatest joys in wearing Reflection Woman is how delicate the opening watercolored notes are compared to the outpouring of regal white florals in the heart.
The ylang-ylang, jasmine and magnolia are in full flower in this scent, with all their vanilla cream and honeyed facets spilling over and combining with the amber and sandalwood in the base. Upstart traces of cedar poke through the symphonic sweetness as the heart dries down, as if a small, hand-made wooden wall were quickly put up to contain the effusively floral energy of this fragrance.
Amouage's Reflection Woman is a tremendous and theatrical white floral with gorgeous, delicate touches in the top notes, and if it's not a fairy tale itself, it certainly will inspire them. This is a must-have for your collection.
Read more
Reflection Woman by Amouage Reviews
11/09/2017
nice, fresh and light. lasts long. just fine, if you like light perfumes.
09/16/2017
Beautiful scent, lasted all day. Elegant and sexy fragrance. Floral fragrance with hints of magnolia, freesia & jasmine. Underlining scents of cedar and amber. Strong scent but not overpowering. Purchased full bottle. I love the Amouage line and Reflection is a good start.
07/26/2017
Very unimpressive "aquatic floral" scent. No, it's not terrible, it's light, clean, aquatic. However, for me, the strong melon overtones overwhelmed the other notes. It smells more like a "Cucumber Melon" body spray (as others have commented) more than an actual, proper perfume. Has very poor performance in terms of throw as well (sillage). Can't really comment on the lasting power, as I haven't tested it more than twice.
07/26/2017
Very unimpressive scent overall. Not terrible; light, clean, aquatic, but the strong melon overtones threw it off for me. It smells more like a "Cucumber Melon" body spray (as others have commented) more than an actual, proper perfume. Has very poor performance in terms of throw as well (sillage).
07/15/2017
Wasn't impressed when I first applied, but after a couple of minutes the scent changed and really liked it!
07/07/2017
Too Much like Cucumber melon. This fragrance had no imagination... it smelled like a bath and Body works scent not an Amouage scent
05/31/2017
I wasn't a huge fan of the perfume on my skin bc of what seemed like a cucumber note. It was ok. It was fresh but not one I would wear all the time.
05/28/2017
Did not like the smell at all
05/08/2017
this is not the fragrance for me, it's too powdery/floral. It smells like potpourri. Not for me
04/27/2017
I personally don't understand all the horrible reviews. Look, if you don't like floral scents, you won't like this one. Plain and simple. You can definitely smell water violets, and freesia in the beginning, then drying down you can smell amber, musk, and sandalwood. It's a more sophisticated scent, but still very lovely, floral and spring time geared. I personally love floral scents, and will wear this. If you don't like floral scents then don't get this. Simple as that.
03/07/2017
Thank goodness this scent didn't last long. This perfume smelt like pee to me. If I could give it zero stars I would. I couldn't even pass to someone else without feeling guilty. Went directly to the trash.
02/02/2017
Way too strong for my liking
12/31/2016
I absolutely love it. It smells super flirty & fresh
12/30/2016
I did not like this scent at all. Upon initial sniff it was really sweet and I thought maybe once I spray it on me and it mixes with my body chemistry that sharp sweetness would simmer down. Not so! In addition to it being really sweet, there was a murky musty smell that almost made me want to wash it off, but I didn't have time. Thankfully the scent did not last long so I wasn't subject to the horrible smell all day.
12/15/2016
I typically enjoy Amouage fragrances but this one smells like soap to me, albeit a really fine, expensive soap, but soap nonetheless. I tried it several times over the course of a week. No matter the circumstances, the dry down does not work with my chemistry. I gave it to my daughter; she loves it.
12/05/2016
Had a lite powder scent that I didn't expect. Faded very fast.
11/30/2016
I love this scent! One of my favorites!
11/02/2016
nothing extraordinary just another floral scent
10/03/2016
So far so good. It's very clean fresh floral. It's not over sweet smell which I love it. clean, clean..
10/01/2016
It smells nice, not my kind of perfume. It's fresh and watery, a sweet watery floral scent. A lot like J'adore in style.
10/01/2016
At first it smells a little powdery then once it evaporates it smells richer and sexier.
09/29/2016
It doesnt stay on long..and I dont like the way it smells.. Uggh
09/01/2016
Four stars for the scent, one star for longevity. Come on Amouage! What happened to your powerful sillage and amazing staying power? At any rate, this is a lovely, sheer, aquatic floral with puffs of wispy powder. The opening is very green and fresh, probably my favorite part, then settles into a powdery floral. Normally I don't like powdery perfumes, but this smells of high end cosmetic powder rather than baby powder, so I find it pleasing. After about an hour though the whole thing practically disappears with only traces of iris and pale aquatic notes. I really wish the dry-down was more substantial and had more sillage. It's a lovely scent overall, but I won't be buying a full bottle.
08/31/2016
This is a beautiful scent. Very complex. So happy I tried.
08/23/2016
Such a serene scent, very different from anything I currently have or have smelled. It reminds me of quiet, well-manicured gardens and ponds with trickling fountains. Smells green and "watery floral", but with an intensity and oomph behind it. It projects well and lasts a long time on my skin for this type of scent. It's not exactly a "love", but it's unique and I'm glad I got to try it out.