Amouage
Reflection Man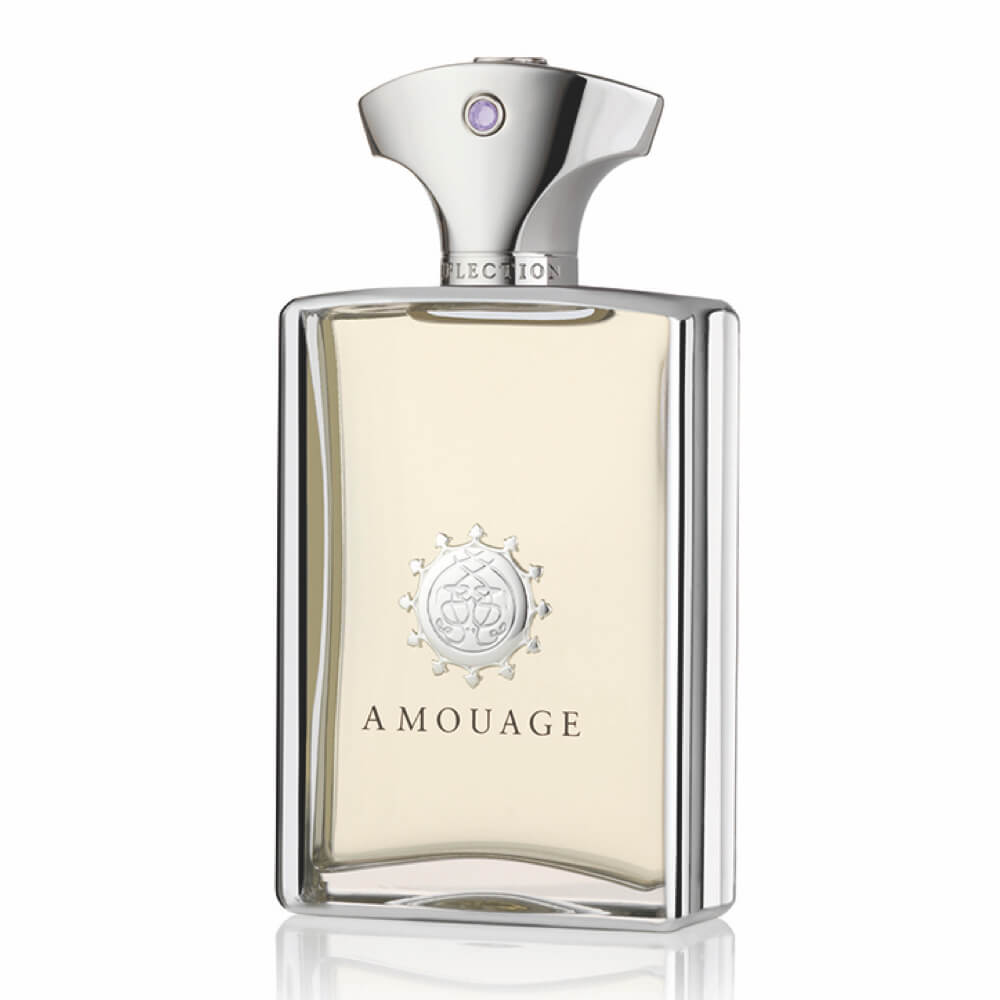 Get a 30-day supply of Reflection Man
for
$
14.95
Notify me once this scent is available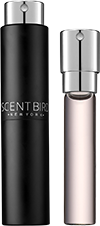 0.27 oz subscription

0.27 oz a la carte
Share and earn free perfume
Notes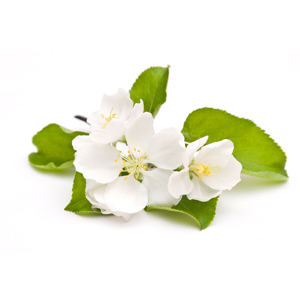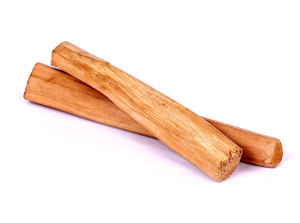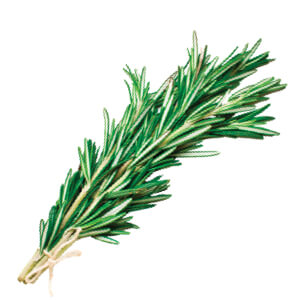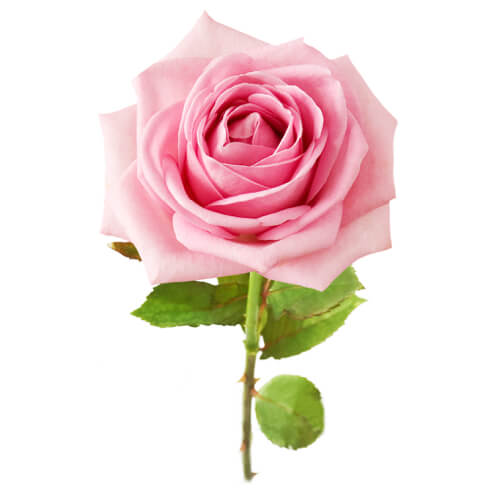 Description
Reflection Eau de Parfum for Man has fresh, spicy and slightly aromatic top notes, embodying the spirit of refinement. The textured florals in the heart notes capture the seductive power of a man's inner strength. The iconic notes of patchouli and vetiver in the base, blended with sensual woods, reflect his true elegance and underline the fragrance's timeless appeal.
You may also like
Reflection Man description
Amouage Reflection Man is a soft, spicy floral that begins with a piquant trio of red pepper berries, rosemary, and bitter orange leaves. The bitter orange leaves and red pepper berries fuse into an almost geranium-like wintery coolness at the top, with the rosemary adding a warm aromatic layer in between.
It's a cozy opening. The nose-wrinkling, sharp facets are pruned from the berries, so only the chilly, bracing bite of the pepper is left. The bitter orange leaves blend in powdery citrus tones with the pepper so instead of a spicy beginning, you get a long, cool blast of peppermint and pastel orange zest.
There's a reason for this pastel-toned first impression. The heart presents jasmine mixed with orris, and a touch of sweet neroli to take the place of the bitter orange. The powdered, musky feel of the orris floats around the edge of the rich, full jasmine note to re-create that cool, wintery echo in the heart.
The dry down gleams with dry, bright cedar, sandalwood, patchouli and a cypress-green vetiver note. The cedar is the strongest, with the sandalwood's sweet smoothness and patchouli's fuzzy herbal spice hiding in the corners of the vetiver's earthy warmth.
The dry down also dispenses with the cool theme running through the rest of the perfume. Instead, a raw, shining tone emerges, as if a decision has been made, or you have finally arrived safely home after a trudge through the wintry dark. Whatever Reflection Man chooses to show you in return as you gaze into its cold, mirrored surface, is beautiful, graceful and good.
Read more
Reflection Man by Amouage Reviews
10/23/2017
Great smelling and long lasting..cant go wrong.
10/21/2017
I enjoy the fact that it is a bit floral but not overwhelmingly so.
10/21/2017
Smells amazing and lasts long, projection is so so depending on your environment. I have gotten more compliments with this then most of my other colognes. Will definitely be buying the bottle!!!
10/18/2017
Fragrance is bit overwhelming and it lingers around you for long time. I am very disappointed with the service as the overall shipping takes ages to deliver . This shipment came after more than a month. The whole excitement goes to zero when you experience such shipping delays (on a regular basis)
10/09/2017
I signed up for Scentbird last month almost entirely for Amouage fragrances. Reflection Man came a little later because of the hurricane but that's understandable. Honestly, in my opinion, it smelled a lot like Le Male by Jean Paul Gaultier. I've smelled it before if that makes sense. Not my favorite, but I can why others would! Worth a shot.
10/04/2017
Fast delivery! Love the smell, very masculine and manly. Last all day easily. A must have!!!! Definitely in my top 3
10/03/2017
Really liked it. Smelled really elegant, really mature. Can't be overwhelming when you first smell it, but once you get used to it really grows on you. I would really recommend it.
10/02/2017
i received my first cologne and am well pleased... amouage reflection man at first sniff reminded me of joop homme but as it developed i noticed reflection man was much better quality and then started noticing the differences i get soft smell of chilli, some kind of citrus and vanilla over all a very pleasant scent soft and sweet but became a skin scent after about 2 hrs on me i loved it but for the price it needs have better projection power
09/30/2017
I do not get powdery or sexy. The smell of this one makes my stomach hurt. I would not recommend to anyone.
09/29/2017
Thank you for this one, Amouage! This is by far the easiest to wear. It works well in hot and cool environments. It's not nearly as strong as others from Amouage, Bracken and Jubilation to name a couple, but it holds up very well. Women complimented the scent because it wasn't overpowering, at the same time, it left a trail behind me. Try it!!
09/29/2017
Reflection Man is powdery. I have trouble teasing apart separate notes, but the overall impression for me is one of powdery bubblegum. Like baby powder and double bubble. It's clean, soft, and comforting. Sweeter than I normally like, but well-balanced.
09/28/2017
At first I didn't think it was going to work at all, but after giving it a few days I don't mind it. The immediate smell is a bit powdery (not floral, but powdery), but it firms a bit after some wearing . Not really something I would purchase an entire bottle of, but a decent scent.
09/21/2017
Received my Amouage Reflection Man in less than 2 weeks after placing my first order. To me it has a nice floral & powder smell to it. I am not a big fan of floral scents but this one is not too floral...Definitely not more than two sprays for me. Does last all day on me. I see it as a more formal scent.. Meaning I would used it for formal parties, formal dinner dates / Date night. Corporate settings.. Definitely not a everyday scent, but definitely good to have in the collection.
09/07/2017
Lasts an age on the skin. Pretty complex smell. Can't relate the notes to those are mentioned officially. Though it smells a bit(I mean a lot!!) powdery, but that's just me. That doesn't mean it is bad necessarily. Juice: 7/10 Longevity: 9/10 (turns skin scent after 3 hour.. Thats good on a dry skin of mine ) Sillage: 2 feet
09/06/2017
It reminds me of Fleur Du Male. This is a pleasant enough scent and does get complements here and there and I've even had a couple of ppl that tell me they really love it but it's just not my cup of tea. It definitely does smell upscale and high quality but it gives me a talcum powder vibe that I don't like, probably from the neroli, I try to imagine this is how the rich kings smelled long ago but i can't seem to shake the baby powder idea out of my head. It's not bad by any means and I can't imagine anyone hating this scent but I'm just not into powdery scents anyways but if you are this might be right up your alley. It's pretty versatile, not super formal at all and definitely not all out casual and it works well for night and day.
09/06/2017
This is a pleasant enough scent and does get complements here and there and I've even had a couple of ppl that tell me they really love it but it's just not my cup of tea. It definitely does smell upscale and high quality but it gives me a talcum powder vibe that I don't like, probably from the neroli, I try to imagine this is how the rich kings smelled long ago but i can't seem to shake the baby powder idea out of my head. It's not bad by any means and I can't imagine anyone hating this scent but I'm just not into powdery scents anyways but if you are this might be right up your alley. It's pretty versatile, not super formal at all and definitely not all out casual and it works well for night and day. It reminds me of Fleur Du Male.
09/05/2017
This is cologne is a lady killer. The notes are pure perfection! I love this cologne.
09/05/2017
This smells amazing. I get a citrus smell mixed with a sandalwood scent. Definitely investing in this one.
09/05/2017
Smells like cheap cologne, the smell lasts all day though, would not recommend
09/05/2017
Good smell. Not my favorite wish the bottles were a little bigger not going to last the intire month. Just not for me
09/03/2017
Has very alluring smell and following to it people that caught the smell from a distance we're intrigued by where this is from and what it was and how much they liked it soft powdery with a little spice to it very enhancing
08/31/2017
I'll give this one four stars. It's a very good subtle cologne. That I will have to try more often for a more proper review. Most of the fragrances I like are bolder. So this one I would describe as conservative with class.
08/31/2017
AMAZING!!!!!!!!!! love it compliments all the time
08/27/2017
This fragrance from the moment I got it was a surprise. It was magic. I also noticed that it lasted long & the wearer must choose his battleground. Once worn, I was complimented on how well I smelled. It's now my secret weapon 👍🏾
08/27/2017
It smells good, but too mature for me to wear.
08/26/2017
Bought this for my guy bc of the great reviews but ended up giving it to my step dad instead. womp womp. Smelled too mature with a old lady powdery-makeup smell to it. kinda like an older man that I wouldn't be attracted to in any way, shape or form. lol
08/24/2017
Reflection Man is a fresh floral beautiful fragrance for a man with style. Its made for a man wearing a nice shirt and/or really nice jacket. It starts with a burst of florals in the beginning and is slowly joined by powdery rosemary and burnt orange leaves. Then a hint of neroli and vetiver in the dry down. One of my top ten fragrances of all time. Performance is good for the new formulations. The old formulations have beast mode performance. But still a great fragrance!! Bottle worthy indeed!
08/23/2017
Unfortunately disappointed. I was hoping for something classy but it was too mature of a scent for me. Something a 45+ year old might wear. Not for me. I get a similar vibe with Versace Dreamer. I tested out at the office and did was not well received. I would not say it smells bad. Obviously some people like it. But I don't. It is not a versatile scent for any environment as has been suggested. Performance is strong so it not need many sprays. Less is more with this one. I also am not a fan of close to skin fragrances but if I was I still would not wear this one as it is powdery in my opinion.
08/23/2017
Squeaky clean… reminds me of a less powdery, stripped down version of Le Male with a fabric refresher mixed in. Great scent for just about any environment.
08/13/2017
Smells amazing
08/09/2017
What an amazing scent I fell in love with it
08/09/2017
Too sweet of a smell, it was tough on the nose. Not my favorite
08/09/2017
Was not my favorite scent (at all)
08/03/2017
Love the smell of this cologne perfect for date night
08/02/2017
I loooooove this scent!!! One of my top five favs!
07/30/2017
This is not me at all. It is too strong, too perfumey for me.
07/30/2017
A unique light scent. I really enjoyed Reflection Man. Reminds me of a powdery cream. The jasmine note really stands out. A good fragrance for spring and summer, and I can wear it in an office setting without it being overpowering.
07/30/2017
Did not live up to the hype. Longevity is negligible at best and projection is about a 2/10. The scent itself, reminds me of a cheap Christmas gift set with generic axe or bod.
07/29/2017
I heard a lot of hype behind this cologne and that's why I got it and I don't know if I got the wrong or a expired batch but this smells like a soaked tortilla or Fermented wet corn, I dint like it and it dint last on me at all, very disappointed in this cologne I was expecting something more than this and on the real!! This shit does not smell good, and I got negative coments when I wore it,, don't believe me test it out you're selves.
07/27/2017
Another must have by the Amouage group. 'Reflection' is a vanilla, musk and bergamot bomb that smells very clean, mature and wealthy. This is a must have for formal situations. It is very strong and masculine without being offensive or too spicy. Women seem to really love this. Smells very similar to Jean Paul Gaultier's 'Le Male', but made of much finer ingredients. This is for a mature, stylish male and perfect for the office or professional engagements, weddings, and date nights. Longevity, projection and sillage and excellent.
07/25/2017
I was very impressed with this one. I think it will perform well in any season. I plan on adding a full bottle to my collection
07/25/2017
I'm not really a fan of this scent. It's not bad however for me, I'm more into casual citrusy scents. I subscribed to this because of the good reviews. This is definitely for the type of guy that dresses up for a night out in Vegas or a date night. It has a much more metro and clean element to it, not musky, and a hint of floral. For me, it's too much floral but my bf doesn't mind it. However, My bf and I haven't reached for it since we got it. If you're the preppy type, i imagine this scent for you. Although, the scent will last a few hours.
07/05/2017
I have tried many brands. So far this is one of my favorites. I definitely would recommend it and buy it as a gift. It has a sweet woody scent.
06/30/2017
I wasn't to strong 💪 on the smell till I got some compliments at work from my co workers, I definitely recommended!!
06/30/2017
This cologne is a compliment grabber! As a guy, it smelled kinda powdery and didn't seem to like tge scent much but all girls at work were asking me what coligne I was wearing! Very impressed with how much they loved it! Recommend it.
06/30/2017
Enjoyed the scent as my first cologne from this company. Shipping was a little late and long.
06/28/2017
good spicy woody scent more for colder weather and or suit and tie events, if i could afford to spend over a hundred dollars for a fragrance; i would buy this one
06/22/2017
The perfume arrived a bit late. The fragrance is just like the description, on point, at first the opening is very fresh, it is like starting with a mojito, and then working yourself to a very smooth pleasing single malt whiskey, well aged and timeless. A small amount projects very well, and to much could be nauseating. There is a hype of sorts going around, perhaps well deserved, and definitely no where near brut or joop. It is worth wearing it the rest of the month, however, steer away if you are not ready to smell somewhat more balanced. A lady could definitely wear it.
06/10/2017
Luxurious. Seductive. Masculine. Wearable. Reflection Man is by far the most wearable scent from Amouage. The neroli makes it seem bright and clean while darker notes like Tonya bean give it depth and nuance. Experiencing this now these past couple weeks, I've decided for sure to buy a full bottle for my collection. This is a winner no matter which way you look at it. (Comparisons: like JP Gaultier's Le Male but with elevated ingredients, better quality, and stronger presence.)
06/10/2017
Awesome sophisticated scent similar to la male , but better last all day, and projects a few hours on me. Reflection man is a scent for ages 25 and up.
06/10/2017
Was away from scent bird for a while trying some other subscription services but came back. Love this Fragrance and I'm not a suit guy like it's portrayed to be worn by a lot of the fragrance and YouTube community. I usually ware this to the office where I know I'm going to be in meetings as it's not offensive and is a very pleasant scent. Nice to get a higher end Fragrance without breaking the bank.
06/07/2017
smell really good but its not long lasting ..softer scent.. my sprayer is messed up so its hard to give a accurate review. I'm waiting on Scentbird to correc this problem then I will give a better review
06/06/2017
This smells exactly like Joop to me, which I wore in high school. It was more of a nostalgic feeling wearing this than actually feeling confident. It's not a bad smell but kinda screams "I'm trying too hard to smell good". Feels like you need to be wearing a tuxedo with this.
06/05/2017
It smells good. At work girls would walk by and say, "We have to find that scent!" I started laughing and asked about it, as they got closer the smell got them more. This wasn't just a girl or one group of girls. It was at least a dozen.
06/02/2017
This is a great cologne. Smells great and has great longevity. One of my new favorites.
05/31/2017
Just received this in the mail. My initial impressions a remind me of Brut by Faberge, a lot more powdery but possessing greater depth. The sandalwood and the Floral notes definitely shine in this batch, and the other notes tend to take a very subtle back seat. My wife's initial impression was "A bottle of this costs how much?" I feel the same way. I like it, but at the price point at which Amouage wants for this, I wouldn't pony up the cash. You could get something like John Varvatos for men and would get relatively the same notes for a lower hit on the wallet. Time will tell on the longevity and sillage, it seems to be pretty strong. If you are shopping for scents at this price point, I'd recommend offerings from Tom Ford or Creed. A lot more personality, sophistication, and wow factor with those two brands. With that beings said it's a good scent, most folks wouldn't be disappointed with it. I'm not at all disappointed, just underwhelmed. I'm giving it a 4 because it smells good, and will outperform it's competition, but it lost a 5th for being unimaginative at it's price point.
05/24/2017
My absolute favorite so far. Maybe my signature scent.
05/21/2017
This was my first fragrance from Scentbird and it was a homerun! A Classy outstanding fragrance.
05/20/2017
Love this fragrance! Heard about it from Jeremy Fragrance and it did not disappoint. One of my favorites now.
05/19/2017
I heard about this from so many youtube reviewers. There is a huge hype. It didn't reached my expectations but has a nice powerful smell to it. very Powdery.. Its a above average scent to my taste. Definitely not for all occasions. It Suits more for the 40+ well dressed people for some occasions. Not a every day scent. Also it smells like some of the Gulf or South Asian Country Colognes.
05/11/2017
There has been a lot of hype among the fragrance community about Reflection Man. It is a pleasant smell but very feminine. If you want something in the same genre get Dior Homme.
05/11/2017
It's a great feeling; finding a pleasant scent that lingers throughout the work day. Every hour or so, you catch a whiff and it makes you grin. This stuff smells amazing. #chickmagnet
05/04/2017
LOVE IT! i seriously love this smell! Its nice and thick yet very light on the smell and lasts for decent amount of time. Spray before going out/party and you're good till the end of the night!
05/03/2017
scent smell ok, kind of synthetic. Very similar to Jean Paul Gaultier which I don't like much. Lasted about 5-6h on my skin!!
04/30/2017
Beautiful fragrance... I loved it!
04/30/2017
This was my best purchase from the site so far. Been wearing it for about a week now, and I get several compliments. And although not necessarily a club fragrance, I received compliments in the club. I'm confident that I'll be purchasing a bottle soon.
04/29/2017
It smells great. It is definitely on the safe side. Sexy? No. Daring? No. Kind? Yes. Confident? Yes.
04/29/2017
Honestly, I Love this fragrance, but I found it lacking in the performance category. I got 5 to 6 hours out of Reflection Man until it was too weak to be considered usable. I consider this to be a business professional or suit fragrance. It smells clean, fresh, and powerful. I would not consider it sexy as my wife described it as smelling like household cleaner. My favorite profile for the scent occurred between 1 & 4 hours. The Jasmine and rose come off as super clean while the sandalwood and ceder provide enough musk to make this a powerful, manly scent. This is a board room fragrance that smells like a powerful, rich businessman. If it had better performance this would be a must buy!
04/29/2017
Like others reviews say its powdery fresh, you can really smell rose smell. Its smells like a very expensive niche perfume. I like it!
04/29/2017
Very nice soft powdery fresh scent. More of a close encounter cologne doesn't have great projection
04/26/2017
I agree with Kenneth. Powdery, fresh. I like it.
04/24/2017
I also watched plenty of reviews about this and i have to be honest... Idk how i feel about it but women seem to like so i guess its a win lol... Dont get me wrong i dont dislike it, maybe it will grow on me in the future
04/24/2017
Fresh clean soft reminds me of a upscale Le Male got plenty of compliments
04/24/2017
I watched several YouTube reviews of this fragrance and decided to pull the trigger. The sent smells so good, with the blend of florals and musk. Unlike some reviewers, I don't think this is too feminine. My wife also really likes this scent. May get the bottle, but I'll get a split first.
03/07/2017
Wonderful Men's Fragrance. Smells so luxurious. Give it a try.
03/07/2017
Nothing special, its good but again nothing special
03/07/2017
Love the scent... This one will not disappoint!
03/05/2017
I was very disappointed. It smells like Vicks vaporub for the first half hour and then dries down to a floral woody mix which isn't too bad, but not very pleasing either.
03/04/2017
Smells like a way more refined and classier LGP le male
03/03/2017
Another solid fragrance from Amouage. This one another slow to warm up to fragrance. The opening is something between a Mont Blanc Individuel and Jean Paul Gaultier. Two fragrances that are not my cup of tea. The drydown to this fragrance is really nice but this is not a favorite and will probably never be.
03/01/2017
Love. Want more.
02/25/2017
This cologne has me thinking of the sophisticated hippie. Strong notes of incense and rosemary throughout however it's finish is as soft as it is pensive. Slight citrus finish with a soft and rough finish. Nothing else like it.
02/25/2017
Reflection is an elegant, sophisticated fragrance. I believe it is best suited for special occasions during the evening. It's a nice suit-and-tie fragrance. I am not a big fan of the top notes, but the dry down is amazing. Although it's not the type of fragrance I typically gravitate towards, I appreciate its elegance and complexity.
02/24/2017
This is a very pleasant, clean smelling fragrance with some florals and unexpected spiciness. The first time I smelled this I initially thought that it might be a bit too feminine with the floral notes, but after a couple wearings I came to really enjoy this fragrance. I get good performance, and the spicy kick from the pimento does a great job of balancing the white florals. This scent is similar to JPG La Male, but with more depth and higher quality.
02/07/2017
This is the first from scentbird I'm not happy with. Simply just not for me. Didn't get the woody notes at all. All floral with muskiness. If you like sweet, woody, or earthy, you'll most likely be disappointed.
02/05/2017
Smells absolutely wonderful
02/03/2017
Smells ok. Doesn't seem to last long on my skin.
02/03/2017
Didn't like Amouage at all. Won't use this.
02/02/2017
This is my Favorite...
02/01/2017
Beautiful, masculine, floral with added depth...Just ordered a full bottle!
02/01/2017
Smells a lot like roses
01/31/2017
I really enjoy this fragrance. I might even buy a full bottle. This is one of the fragrances that I use that my girlfriend actually complements me on.
01/30/2017
NEED to buy full bottle
01/30/2017
My wife instantly loved the way it smelled on me. Seems like it could be a all purpose/season fragrance. Will be buying a full bottle very soon.
01/30/2017
This has been on of my favorites I have received so far
01/30/2017
Wife said I smelled like an old man. Gave her headaches. I didn't mind the smell. But if the the wife hates then I can't wear it
01/29/2017
I love it. Finally a winner! It is a perfect scent and makes me happy on my drive in to work when I get a hint of it. I have recieved compliments on how good it smells.
01/25/2017
not too impressed with this one...smells a bit feminine
01/20/2017
Its great. A bit of incense but very light and long lasting on me. Great for office if you don't go trigger happy.One spray on my neck was good enough for me. Totally full bottle worthy.
01/12/2017
It's so soapy!! Smell like soap AF
01/09/2017
Sweet, subtle and wonderful for an evening out... Loved it on my guy
01/07/2017
Smells like pure class
01/05/2017
Not too bad.More for a formal night out.
01/04/2017
I did not like this one.
01/04/2017
This truly is a unique fresh scent. Very pleasant and non-offensive. I think this would be very appropriate for the workplace as well as informal occasions. Reflection Man is a classy, masculine fragrance that can be worn day or night, and can be worm year round. Overall, I'm very happy with this versatile fragrance.
01/03/2017
This is amazing
01/02/2017
I love the scent and I've received many compliments on it. A single spray usually works for the night.
12/31/2016
Right now this is my favorite.
12/30/2016
Excellent scent refreshing and invigorating
12/29/2016
I love my Amouage!!!
12/23/2016
.....take Jean Paul Gaultier pumped up on steroids and then pour shiny chrome all over, That`s what you get. Only for those individuals with a sharp nose.
12/23/2016
There is a lot buzz about this fragrance so I was eager to try it out. To be honest, wasn't too impressed. It is a very mature fragrance and not for someone younger who is looking for a everyday/going out scent. Being a 27 year old, I can't see myself wearing this fragrance unless I am going somewhere very upscale like a wedding or a formal event.
12/07/2016
Very clean scent and high performance.
12/04/2016
I like the smell, but unfortunately it does not last on my skin.
12/03/2016
An absolutely incredible fragrance. Crisp, refined, confident, charming. This can go dressed-down and casual or feel right at home in a more elegant, suit-and-tie setting. Daytime or evening, all seasons. This is a great fragrance to have available in your collection / rotation.
12/02/2016
It smells very nice.
12/02/2016
Powder! Powder!Powder lol! I was not a fan of this. I don't like any men's cologne that smells like powder. Granted it smells like a expensive powder and not baby powder. Definitely not my thang!
11/30/2016
Very nice scent. Starts off a little strong but it mellows out to a nice scent.
11/21/2016
I was excited to try this cologne because it was my first Amouge. Not a fan of this scent at all. !!!!!
11/11/2016
Good perfume. Strong in the beginning and fades later. I will get only 4 stars because of the price.
11/11/2016
Love this fragrance and I'm on my second order!!! Perfect for date night or any suit event. I find it more of a close encounter smell because projection is not that well but the scent will stay on your skin for 8+ hours.
11/07/2016
It has the smell of grape in it to my nose. It is very great!
11/04/2016
This one is a winner. Smells awesome and unique. It's a complex fragrance that develops a lot throughout the day. Not harsh or overpowering. Lasts for hours and hours too.
11/04/2016
Sucks strong at first but fades fast
11/03/2016
It was great. I really loved it and got many complements. If the price wasn't $250 a bottle I would pick one up for sure.
11/03/2016
It's tooo strong and has a weird smell
11/03/2016
awesome scent.....
11/02/2016
Wasn't a big fan of this one. To me the opening smells like mouthwash and toothpaste. It smells very, sweet, minty and not in a good way. It almost reminds me of Joop Homme. Amouage fragrances are expensive and I'm not impressed with this one. There are way cheaper fragrances that are so much better.
11/02/2016
A solid cool to cold weather fragrance. It's a sweet wood base with a slightly floral, jasmine, neroli top end. It's not overly sweet to my nose, but your nose may vary. It has good longevity and isn't aggressive in terms of projection as long as you're restrained in your application.
11/01/2016
This smells really good. I've gotten compliments
10/31/2016
Wonderful classy versatile scent.
10/26/2016
LOVE THIS SCENT! Very sweet, slightly floral, slightly musky and a little synthetic in a good way. Long lasting and good projection. I will definitely recommend this but don't think I'll be buying a bottle.
10/21/2016
This scent is very strong at when first applied, but dried down nicely throughout the day. It seems a bit too formal for everyday wear.
10/11/2016
Awesome stuff! Great with a suit! Love the powdery jasmine smell, but didn't receive any complements... Definitely an awesome niche fragrance that I'd like to own in the future
10/07/2016
Good clean scent. Wear for formal.
10/06/2016
Different but smells too sweet for me .
10/05/2016
I really liked this one...it has some similarities with JPG Le Male, but it takes a different turn on the drydown. I enjoyed wearing this..it was very distinct and not overpowering.
10/05/2016
Slightly disappointed with this scent, wasn't complex at all, my nose could only pick up on the sandalwood. The performance on my skin did surprise me however, I got great longevity although this fragrance became a skin scent within average time. If I had to compare it to another fragrance I'd say it's somewhat similar to Insurrection Pure II but it's missing that "aventus clone" pineapple opening that Insurrection Pure II has. This isn't a fragrance I would particularly reach for but I did receive alot of compliments while wearing it so it performs very well in that aspect.
10/04/2016
I personally found this cologne to be a little too "light" for me. I'm refraining from using the word "feminine." It was okay. I didn't hate it but I wouldn't go out of my way to buy an entire bottle.
10/04/2016
Did not like it at all..
10/04/2016
I loved this scent!
10/04/2016
Nice but seems more formal and perhaps for more mature gentlemen. Perhaps when I am more seasoned I will appreciate this classic scent even more so.
10/04/2016
Smells great but a little too conservative. Very elegant.
10/04/2016
It was ok, nothing exciting
10/04/2016
Such an amazing fragrance... very masculine, very unique. It doesn't project that well... so it was be amazing from anow up close and personal date or a nice quiet romantic evening at home with your loved one.
09/26/2016
Such an amazing fragrance! Ideal use for a date or special occasion. A must have for the collection.
09/22/2016
More sophisticated version of Le Male. The niche quality version you could say. I already have Le Male, so nothing really more for me here. It's powdery, and manly, but also soft. If you already own Le Male, this isn't worth getting. This fragrance is full of contrasts, smells spicy, but smooth, very well-blended. A great suit fragrance.
09/22/2016
Hate it, for me it smells like lysol or floor cleaning liquid. Gave me headaches.
09/21/2016
This to me is like JPG Le Male with a smokiness to it, with an overall softer effect. I like this one a lot, it's well made and comforting.
09/17/2016
Mos def a catching scent. Every time I've worn it I've been stopped. Women love the scent. I'm definitely buying to add to my collection.
09/11/2016
A really good smelling cologne I like it a lot Great date scent!!!!
09/10/2016
I now own R. Man, jpg le male, and jpg le male summer. The difference between jpg and R. Male is that when comparing the two brands jpg is metallic and linear compared to R. Man. Its like comparing a teenagers scent spray (jpg) to an adult's cologne. I wish I never came across this fragrance because JPG has been my go to for over a decade, and R. man has just enlightened me to the true smell of masculinity.
09/07/2016
I like this smell different from the rest of my collection
09/07/2016
Great scent! Classy, perfect for a date night or an upscale event. Seasons: summer, spring, and fall.
09/05/2016
Smells a lot like le male, just a lot more subtle. More floral than powdery. Haven't worn it a lot so I'm not sure of the complement value but my girl friend loves it and that's what's important to me.
09/03/2016
Not for me. Too sweet, too feminine, too strong.
09/01/2016
It's a little floral, but it's nice. Doesn't take much to do the job!
09/01/2016
I don't like it all. It just another le male to me
09/01/2016
It's a very good Cologne. It's 10/10. 😊
08/30/2016
Perfect suit fragrance. Excellent scent.
08/30/2016
It's a fruity snell. A little to much for me though. I like clean, relaxing fragrance. This is kinda opposite of that
08/29/2016
similar to le male but more refined. Good for the a crisp fall night.
08/27/2016
The first couple minutes after wearing it seems to be an old school scent. Very noticeable sharp floral notes but eventually lands on sweet and warm notes. I got this on August which i should have asked in cooler seasons!
08/27/2016
Amazing scent smell like jean paul gaultier LeMale, but with a professional twist. Do not overspray because, two times is plenty because it is a parfum and will last all day.
08/03/2016
My wife like it very much!
07/30/2016
Very nice and solid
05/19/2016
Lives up to the hype and definately smells high class. I would fe fomented buying a full bottle!
05/07/2016
Its my first month. I chose Amouage Reflection Man. I enjoy it a lot. I've received a few complements for only the few times I've wore it.
05/06/2016
This is a great scent for a man with a suit. Def a fall winter scent. Heavy Jasim smell.
05/06/2016
what a fantastic fresh scent!
05/05/2016
Old school gentleman scent. Tuxedo cologne.
05/04/2016
good scent a flowery paco rabanna 1 million, needs staying power
05/04/2016
Gorgeous smell !!!
05/03/2016
Great fragrance. I am elated this is on offer here. I only wish it lasted longer. Great office scent as suggested.
05/01/2016
Identical to Le Male, but with with incense notes added to it.
05/01/2016
A light, summery scent with a touch of sensual. Very clean but not in the department store aquatic kind of way. Reminds me clean linen sheets, a whiskey ginger, a boutique of jasmine with a very faint touch of sandalwood.
04/30/2016
This is the best smelling cologne I own, and I have quite a few. Amazing quality and longevity. Projection wise, this is more of a close encounter kind of scent, at least on my skin. I absolutely love it. I see a big bottle of this stuff on my dresser in the near future.
04/29/2016
Smells really strong in the bottle, but on skin has a nice musky floral scent
04/29/2016
Good scent, but lacks performance. I got about 4 hours longevity at best.
04/29/2016
Different and unique. Give it a try if your looking to stand out from everyone else.
04/29/2016
Very refined and potent version of LeMale.
04/27/2016
I think I found my signature scent. In reference to this fragrance being similar to Le Male, Le Male is a cheaper version to this fragrance. Reflection Man is much better quality fragrance.
04/13/2016
Not bad...but does smell like a "LeMale" type fragrance.
04/12/2016
This smells like a more refined version of Le Male. The only complaint I have is that it doesn't last longer. I'm very happy to see this added to Scent Bird and I will definitely continue wearing it!
03/31/2016
Lot of hype about this one. I dont like it at all. It smells like a mix of 1 million and invictous. This cologne isn't cheap either. I would not recommend this.