Amouage
Jubilation XXV Men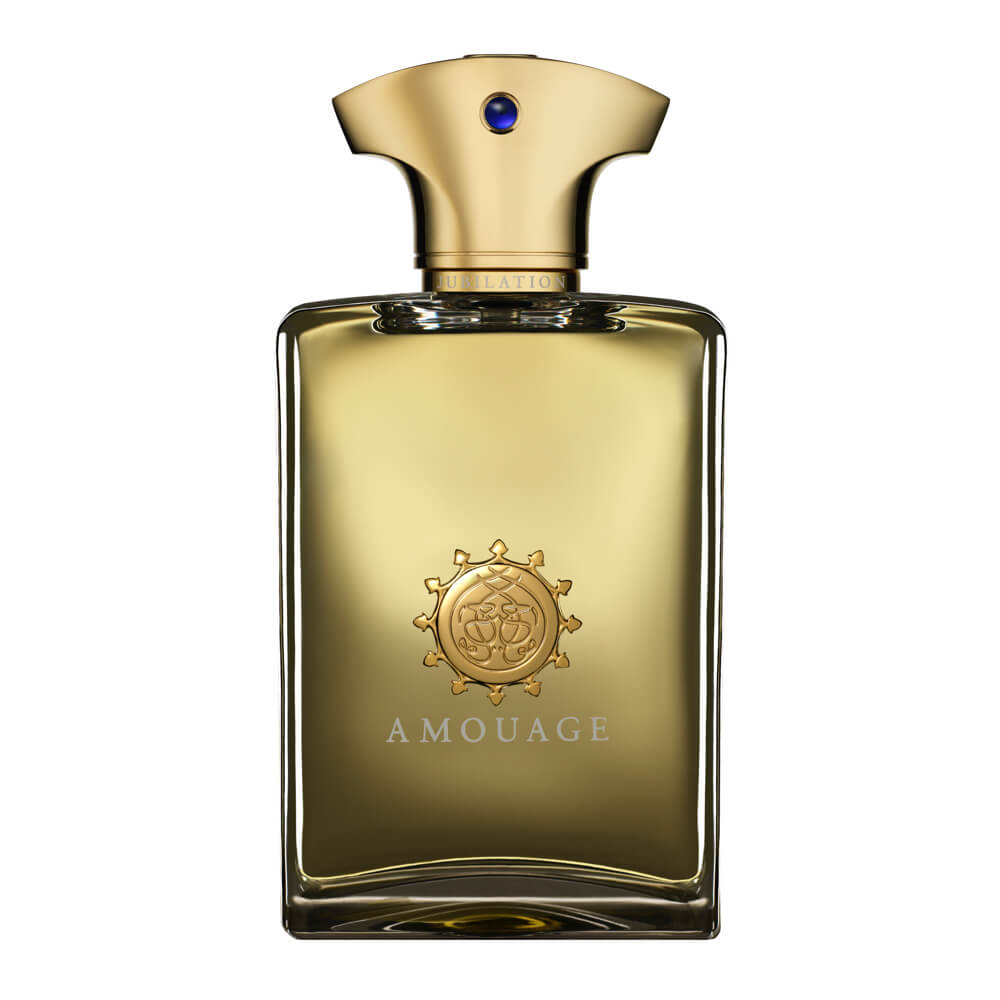 Get a 30-day supply of Jubilation XXV Men
for
$
14.95
Notify me once this scent is available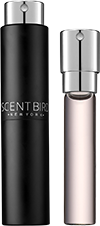 0.27 oz subscription

0.27 oz a la carte
Share and earn free perfume
Notes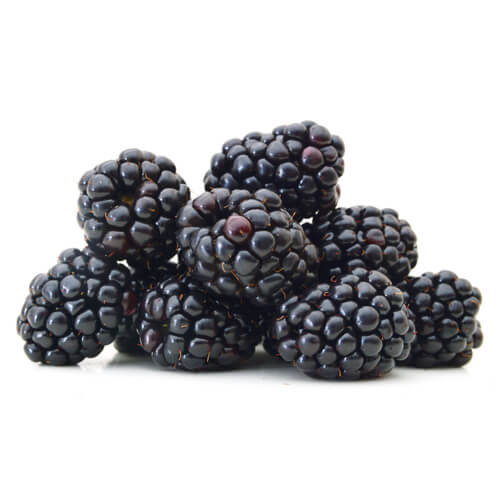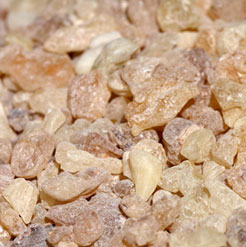 Description
Jubilation for Men was launched in 2008. Top notes are orange, coriander, labdanum, tarragon, olibanum and blackberry; middle notes are guaiac wood, cinnamon, bay leaf, honey, orchid, rose, clove and celery seeds; base notes are opoponax, patchouli, myrrh, cedar, musk, oakmoss, ambergris, agarwood (oud) and immortelle.
You may also like
Jubilation XXV Men description
Jubilation XXV is Amouage at its most detailed and devastating. This fragrance commemorates the 25th Anniversary of the line, and features not less than 25 separate notes in the composition. (for those curious, here is the list: frankincense, labdanum ciste, coriander, davana, blackberry, orange, guaiac wood, rose, honey, bay, orchid, cinnamon, clove, celery seed, opoponax, patchouli, myrrh, musk, moss, atlas cedarwood, ambergris, oud, immortelle).
Of these, the blackberry, frankincense, coriander, and guaiac wood feel the strongest in the blend. This Oriental fragrance is a desert whirlwind of spices, and somehow it holds together in a tightly managed, deceptive, sly, and sophisticated way. Every sniff will bring further nuances forward, to equally tempt or disarm you.
Amouage delights in throwing every expensive ingredient it has on hand into this fragrance, with joyful abandon. The orchestration of these notes is complex and artistic, without losing sight of how wonderful it should smell on the skin. Each note rises, announces itself, and then disappears only to rise again later in a circular dance of spices and citrus, seemingly without end. The lasting power of Amouage Jubilation XXV is formidable.
Amouage Jubilation XXV is a world-class symphony tuning up in the orchestra pit and then confidently playing Beethoven's 9th with full force. There is nothing approaching a perfume pyramid of notes happening here – it is a fragrance that simply must be worn to understand. But take note, Spiceheads: this is no shy violet – this perfume has the sillage and volume to match its many ingredients, so spray accordingly. Because we all know that professional symphonies create fantastic music, but only when you're ready and willing to hear what they choose to play.
Read more
Jubilation XXV Men by Amouage Reviews
11/17/2017
Did not favorite this cologne neither did my woman. Smells like an old man with incense
11/11/2017
This is a very distinct smell that will last all day. Personally, I thought the initial smell was ok, but throughout the day it reminded me more and more of the cologne your grandpa would wear. If you want to smell like you're 65-70 this is for you, but for your 20s-late 30s there are far better options.
11/08/2017
I really wanted to love this scent but it seems to fall short. On initial wearing, it faded all too quickly and had no staying power or silage on me.
11/08/2017
I would like to thank the YouTube channel GentScents for recommending this cologne. At about $320 a bottle it's a bit out of my price range, but for $15, hell yes! This smells so good. It is also one of the longest lasting colognes I've ever used. I put two sprays on when I got it and more then 12 hours later it still smelled amazing.
11/07/2017
Love it! Ton of compliments while wearing.
11/06/2017
Great scent! This was my first scent and it is great...the woodsy smell is very strong in a good way. Definitely a manly scent which gets attention.
11/04/2017
Love this stuff. Has a woodsy smell.
11/03/2017
Smells like incense, which is great, but not super versatile for me and my life.
11/03/2017
Way too much going on here. It's a d-bag look at me cologne. Dont be that guy.
11/02/2017
Amazing. Amouage is in another level. If you like the sandlewood smell with Oude this is for you. long lasting and beast projection in cold weather. Date night cologne for sure.
11/02/2017
A strong woody smell, I like this scent alot.
11/02/2017
One of my favorite scents at this point. love it.
10/31/2017
This is probably the BEST fragrance I have ever owned! I current have over 120 different scents but this one is by far the best.
10/31/2017
Very impressed. For the sophisticated and mysterious. oh, those who wish to apply this will find themselves going on a journey with so many scents combined. this will have you feeling like you're on a date in the middle of the Moroccan spice bazaar. Would recommend this for a formal event or a nice date ...not your average wear around! you'll definitely be asked what this is, enjoy!
10/31/2017
Love it, the dry down is where it shines.
10/20/2017
My regular cologne is Monte Blanc Legend. This was my first scent from Scentbird. I am very happy with it. I am 43 years old. Not sure if that is what other reviewers think is old but this scent is very bold and sophisticated. I would order this scent again.
10/20/2017
My regular cologne is Monte Blanc Legend. This was my first scent from Scentbird. I am very happy with it. I am 43 years old. Not sure if that is what other reviewers think is old but this scent is very bold and sophisticated. I would order this scent again.
10/20/2017
DO NOT GET THIS SCENT. It has an old man smell. I'm new to Scentbird, as my first order, I'm very dissapointed.
10/19/2017
Did not like this at all.... smells too much like inscence
10/02/2017
A very excellent scent, I could smell this all day.
10/01/2017
This is my 3rd from this house & I just don't get the hype. Don't get me wrong, this one isn't bad, just not worth the hype &/or price tag. All three seem to smell VERY similar with that old man-ish middle eastern DNA.. incense, woody, frankincense, myrr etc... WAY TOO MUCH GOING ON HERE but bearable.
09/27/2017
At first it is very strong but then it tapers off as time passes. It's almost too woodsy. I enjoy wearing this but my wife does not like the smell. I'll give this to my son, maybe his girlfriend will like it.
09/25/2017
This Fragrance is amazing, I truly cannot get enough of it. The dry down and projection is so smooth and seductive this is a definite compliment getter, and it carries itself in a league of class and pushes your confidence up. It's a definite great smelling sent you need to try this.
08/30/2017
This was too woody and strong for my taste. Unfortunately, it came two months in a row because I had forgotten to update my queue. :(
08/27/2017
I have not received it because my apt number disappeared from your database and the post office did not deliver it. So I cancelled my subscription
08/23/2017
Holy Oud! This little guy starts out with a spicy punch! Some cinnamon and spice open this up, but on the dry down... OUD! A good oud too, mixes very well with it's background ingredients that balances out that resinous woody character. Definitely has it's own identity and the longevity is ridiculous. Only scent that is similar in spicy oud vein would be John Varvatos Oud. Great stuff! Probably gonna buy a full bottle. Worth the price and with it's power and longevity, the bottle should last me a long time.
08/22/2017
Great Fragrance. Lasts all day. Smells great
08/16/2017
After I barley sprayed it, I hated it, but when it settled in after 30 minutes. It actually smells pretty damn good! I ended up loving it. My wife loves it on me too. I highly recommend.
08/09/2017
Doesn't agree with my chemistry at all, absolutely revolting and is my first dissappintment out of the different scents that have come in.
08/09/2017
It doesnt work with my body chemistry at all, absolutely revolting and overpowering.
08/02/2017
For very special occasions. scent is awsome .
07/19/2017
Love it! Last all day! Good summer frag! 😋
07/19/2017
ancientcoins0 This is a transitional type of fragrance that starts off Smokey (which I didn't like) with a subtle hint of BlackBerry hiding in the background. The BlackBerry doesn't start it's diffusive State until after approximately 20 minutes have gone by. Then, the berry note becomes the star player with honey to polish it off. The scent is pleasing but surprisingly not strong enough even at EDP concentration. I give it an 8 out of 10 and would recommend.
07/05/2017
It's a good scent, have received a compliment while wearing. Have to stand away from people upon initial spray. Opening smells like a very strong cinnamon to me, starts to mellow out in about 4 or 5 minutes though. For formal event wear only.
06/10/2017
I like the way this fragrance was put together: Specifically I like the opening notes of orange and blackberry Additionally I have enjoyed the base notes of patchouli, cedar, musk and ambergris. I do recommend Amouage Jubilation to anyone looking for an all season men's cologne.
06/10/2017
Love this scent. At first when you spray it seems kind of old manish but 10 minutes after it dries the smell is irresistible.
06/10/2017
Definitely a fall/winter fragrance. It will be noticed based on its uniqueness and eloquence. Full bottle worthy. 4/5 stars based on smell, loses a star for its lack of diversity regarding seasons.
06/10/2017
THE WORST smelling cologne I've ever smelled in my life.....I'm writing this for my boyfriend and it is absolutely a lady repellent
06/01/2017
I would not say that it's a bad scent but it's definitely not among my favorites, suited more for a older crowd.
05/31/2017
I was told it was lady repellant on a date. It smells like an old lady. Holler back.
05/30/2017
Way too strong for me.
05/27/2017
Nice scent. Got compliments wearing. A nice addiction to the collection
05/27/2017
This scent reminds me of church. Had a strong incense smell. It's very nice, but feels older. It lasted all day and night. Not bad just not for me
05/19/2017
A bit too woodsy for me, but generally a strong, pleasant scent.
04/29/2017
Love it. Best that Scentbird has in stock. Very warm. Slightly smoky. A hint of coffee and chocolate but not fully gourmand. Just right. Good longevity.
03/11/2017
Smells good but nothing compared too journey man. Lasts about 6 hours
03/11/2017
Very strong and energetic with an old school character. Very in your face fragrance. Awesome for autumn season
03/06/2017
its not what i expected it to be every time i try to use the spray it gets stuck and will not spray ,i will get something else and give it a try
03/06/2017
the scent is soft spice that leaves an impression in the room.
03/05/2017
Fantastic. Reminds me of how Gucci/ the 70s should smell. Iconic and very avant-garde
03/05/2017
Very strong, and overbearing scent. IMO
03/04/2017
This is more like for older people very gentleman fragrance but not for the younger crowd 40 or 50+
03/03/2017
A little too mature and hard to wear for me. Interesting scent, just not my style.
03/02/2017
I really like Amouage. It's warm and rich without being a gourmand scent. Good longevity with moderate sillage. A nice cologne for dates or work if applied lightly.
03/02/2017
A very nice scent. So glad I chose this one to get. lasts about average. Good subtle date scent, not too bold not too soft.
02/23/2017
Another solid give away cologne, but nobody wants it ???? Now what Someone told me it smells like a funeral home, I slightly agree
02/20/2017
Elegant fragrance!
02/20/2017
Jubilation XXV is a very unique scent in a good way...I like it,It's not as loud/bold as Journey man,Epic, or Interlude man, it's classy, confident,you can't go wrong with this parfum it's one of the best from this house.My fiance loves it,and women love it you should get it...easy 4.5/5!
02/05/2017
Very interesting aroma, long lasting which is good. Not quite what I've been looking for but it has a certain something that I can't ignore, which means it is growing on me. I might be wrong, but I think this is more for the older man which I am, than a younger man.
02/03/2017
Great cologne more of a mature wealthy smell but awesome fragrance
02/03/2017
Didn't smell good at all.
01/31/2017
It smelled really good on a tester strip. I did not like it on me.
01/30/2017
Excellent manly scent. I love it!
01/28/2017
Jubilation 25 is good not great I don't know if it's the bay,celery seed,the dry down is better,wait 30 minutes before leaving the house not a first date,up scale bar yes...7.5/10
01/23/2017
This is love at first whiff! If you like heavy scents- like you spent an evening in an old cathedral with clouds of incense wafting over you this is for you. Similar to Killian Incense Oud minus any sharp floral note. I took off one heart because it's projection and longevity is weaker than I would hope for. All in all a must have!
01/17/2017
Very mature. The quality of this juice is phenomenal. Not for everyone. This one took some time to get use to.
01/04/2017
Sigh I Received the wrong, not a good first impression SB
01/03/2017
Ack, this one is NOT good. Smoke, smoke, and more smoke. I get a slight hint of incense on the opening, but this mostly just smells like a campfire. I get zero blackberry or other notes that many other reviewers talk about. I suspect this came from a bad or non-legit bottle. I suggest you skip this one.
01/01/2017
Heavy. Spicy. Musky. Get this if you want to smell like a sweaty armpit riding the subway. ♤1/10♤
01/01/2017
It's not as good as I heard it was. Smells like rubber to me, but after 5 hours into the dry-down, it's incredible. I still might buy it, but not anytime soon. I'll hold out for the non-magnetic\friction cap version.
12/31/2016
Honestly it's a little to spicy for me.
12/30/2016
This was a really great scent. Reminded me of reflection man but not as sweet with a darker side to it. Definitely a keeper
12/29/2016
Masterfully done, well blended. This fragrance exudes quality from opening to dry down. If you like incense fragrances, I urge you to get your nose on this. Fruits, incense and wood...alpha male type smell. In my opinion, one of the best scents on the market, ranks up there on my top 10 list. Good stuff.
12/27/2016
it is a unique scent, i definitely get the incense but i dont get no spice, i was expecting more spice; it is an ok scent. it doesn't make me want to buy the full size bottle
12/21/2016
I like this a lot. We have a leaf stuffed some aromatic stuff that we eat after dinner/lunch, its called 'paan'. This is quite nice. Mostly for cooler months. Make sure not to spray too much.
12/08/2016
Unique fragrance. Still trying to pick out the notes, but I like it for fall and winter.
12/06/2016
This juice is upscale and sophisticated. It's fitting for a man of power!
12/05/2016
Wow, this stuff is terrible. Maybe on someone else it may be different but on me it smelled like an ashtray. I don't mean tobacco I mean straight up burnt cigarettes. My wife actually asked me if I had been smoking and sprayed cheap cologne on to cover it up.
12/03/2016
Great cologne!
12/02/2016
Excellent for night outs and cooler weather
11/30/2016
A warm fragrance that goes through some interesting changes as it dries down.
11/30/2016
Still have not received my November order....
11/26/2016
Very nice niche fragrance. The blackberry and oud notes seem to dominate this fragrance. It is quite fruity and somewhat sweet and a very unique smelling fragrance. It definitely smells middle eastern. It is easily the best Amouage fragrance I have ever tried. Projection is average and longevity is a solid 8-10 hours. If you have a complex nose and love niche fragrances, this is a must try. However on the other hand, if you are looking for a versatile fragrance and a great compliment getter, there are many other fragrances out there that do that better and for a lot less money.
11/21/2016
Wow! This is the Middle East in a bottle a true work of art. The blackberry, myrrh, and oud (among other notes) are blended perfectly. Perfect for the holiday seasons
11/02/2016
Very strong, richly scented cologne - total sillage monster with a long scent trail. It's smells warm, woodsy and spicy. My husband isn't much of cologne wearer (despite my best efforts), so I gave this one away to my teammate at work. He sits about 20 feet away from me, and I was catching whiffs of the Jubilation XXV he's wearing today. At first, I thought it was myself (I wear Amouage Dia, which is more of a skin scent/low sillage), but it smelled too masculin. Sure enough, it was him. On the right man, this will make him smell like amazing and rich.