Amouage
Journey Man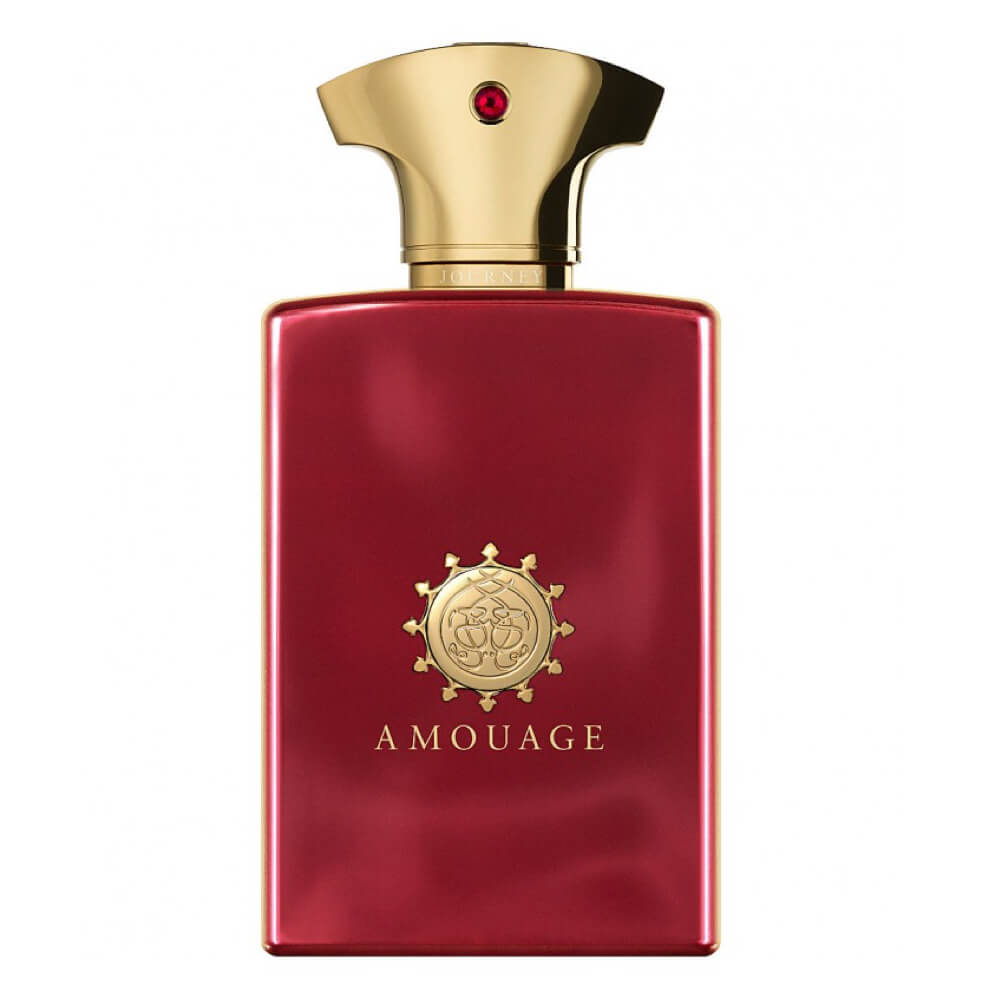 Get a 30-day supply of Journey Man
for
$
14.95
Notify me once this scent is available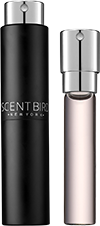 0.27 oz subscription

0.27 oz a la carte
Share and earn free perfume
Notes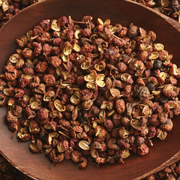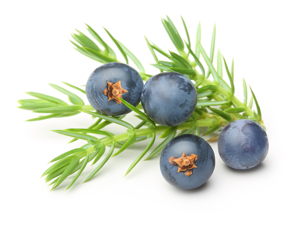 Description
The new men's fragrance AMOUAGE Journey Man confirms its woody-spicy character with initial notes of Sichuan pepper and cardamom, refreshed with bergamot zest and luminous, sparkling neroli blossom. The heart incorporates juniper berries, incense, pure geraniol and tobacco leaves lying on a base of tonka, cypriol, leather and musk. The fragrance is also available as 50 and 100ml Eau de Parfum.
You may also like
Journey Man description
Amouage describes their Journey Man fragrance as "a journey of metamorphoses." And this perfume is very much about going through changes from the moment it hits your skin. Bright citrus ignites into hot spice. The heart vibrates between cool and warm tones. And the dry down is musky, sweet, AND leathery. Amouage Journey Man is a roaming and restless spirit.
The top notes of bergamot, neroli, black pepper and cardamom are in constant motion at the start. No sooner has one note registered, then the others flash by in a flare of bitter orange-infused spices. The effect is hypnotic and entrancing. Amouage Journey Man announces right from the beginning that this is a perfume that won't sit and wait for your impressions. It has an inner rhythm that scoops you up and then charges off to the next phase.
The heart notes include juniper, an incense accord, pure geraniol and tobacco leaf. And just like in the top notes, the temperature of Amouage Journey Man darts between the cool reserve of the juniper and geraniol, and the herbal heat from the incense and tobacco. The notes are more closely blended than at the top, so the temperature difference really pops out at you. It's like finding that perfect warmth when you draw up a bath – at first it may appear to be too hot, but after a moment it feels completely comfortable.
The dry down is a heady combination of tonka bean, cypriol, leather and ambrox. The tonka bean and leather fuse together into a soft, animalic sweetness. The ambrox and cypriol merge into a bright, chilly, and sharp background that brings the animalic feel of the leather into crystal-clear focus. The tonka bean, with its smoky sweet edge, is an excellent complementary note. The dry down phase in Amouage Journey Man is as captivating and disarming as the rest of the fragrance, and worth paying attention to when it arrives.
By the end of its time on your skin, this perfume will have gone through several rapid-fire metamorphoses, all of which are uniquely mesmerizing. There is so much happening in this scent that it's like needing to see the same movie twice to make sure you catch all the nuances. Amouage Journey Man is insistently complex and clever, and will reward you enormously for any extra time taken in sampling it. Let it guide you on a journey, because it's a guarantee you'll never end up in the same place twice.
Read more
Journey Man by Amouage Reviews
11/06/2017
Not something I would normally wear. Very spicy and peppery but enjoyed it.
11/03/2017
Definitely a mans cologne! Smell great all day and a perfect scent for the fall. Women are very fond of the scent.
11/03/2017
Complex, savory, pepper, leather, spices, and cypriol. Very nice!
11/01/2017
This stuff is absolutely amazing! Perfect for formal occasions especially weddings! Longevity and projection are beastly!
10/28/2017
Definitely a strong masculine scent that should be worn carefully in other words don't ove indoors 3 if you plan to be outside most of the day IMO this a fall, winter scent only maybe cooler spring nights. I would highly recommend this scent for anyone over 30 doesn't seem like a scent anyone in HS or 20 something yr olds would wear
08/30/2017
This scent is definitely not to be overused. The scent is not subtle, one or two sprays should last you all day. I have gotten compliments on the scent when I wear it sparingly, but be careful because it can easily be overpowering. Definitely the kind of scent I would save for formal occasions, a classy smell.
08/29/2017
I was really impressed with this fragrance! It is so far my favorite from Amouage. It's the easiest fragrance to wear from this house. It reminds me somewhat of a very decadent version of D&G Pour Homme.
08/19/2017
My first choice and what a let down. Such a foul scent that I couldn't describe it if I tried. The only thing I could say that fits, is the word "GRANDPA"!!! Man I hope it gets better from here! What a lesson learned! I'd hate to see what these 5 heart reviewers think smells bad! I'm afraid to try anymore from this house.
08/09/2017
There was some good smells to it but there was one scent in it that smelled kind of old manish. It was a very overpowering smell that fumigated me for a while.
07/31/2017
This has been my favorite scent to-date. The musky sweetness really works well for me, and I seem to be able to wear this scent no matter what the occasion.
07/29/2017
Not a fan really. Too much of an old man musk scent. Very overbearing smell no matter how little you put on.
07/27/2017
This is another Amouage masterpiece. Incense, patchouli, cedarwood, spices and tonka bean. Longevity, projection and sillage are massive. Very similar to 'Interlude', but a more refined and cleaner version. A very strong, masculine fragrance. Incredibly potent, made of super high quality natural ingredients. If you love aquatic, fresh body wash style scents, this is not for you. More for a mature man, in a suit or special occasion, but can also be somewhat casual depending on the situation. Very masculine, so boyish dudes steer clear. This is for the alpha males oozing of testosterone, well dressed and well groomed. Gets me tons of compliments. Highly recommended.
06/29/2017
I like the fact it is long lasting and strong it's near a great fit but it's not
06/11/2017
I loved this so much that I want to try other Amouage fragrances as well.
05/20/2017
Great fragrance. Lasts all day. Don't need much on and actually hard to over spray. It's a compliment getter. My most favorite Amouage scent. Like many Amouage scents, give it a minute to die down. Initial spray is overpowering and cloying for about 30 min.
04/29/2017
Never received and could get money back thanks for nothing
03/05/2017
It was ok.....however the least favorite of all the ones I have received so far.
03/03/2017
It is a incense fragrance, so people who like it will love this. Personally I liked the dry down a lot.
02/17/2017
I like this scent but it's a bit in the musky side for me. It's definitely wearable but in situations where other smells power through the musk.
02/04/2017
Probably one of the most pungent and difficult colognes to wear. I personally did not like it and I hope their other colognes are not as off-putting
01/05/2017
Very good starts of spicy then mellows out..dry down silage, and projection are outstanding. .I love scent bird because Amouage is very expensive parfum, and I don't want to go spending a lot of money.Journey Man is manly,sexy,but it's not romantic like Reflection Man.8.5/10
01/03/2017
good spice clean fresh scent. Recommended.
01/02/2017
Smells amazing, has a little bit of a middle eastern scent. I highly recommend getting this. It does last a long time but after 6 hours it's only a close scent.
12/31/2016
I was really expecting something amazing. It's good, just not great. The incense can be a little overpowering in the top. Very spicy but stays close to the skin for the most part.