Amouage
Interlude Man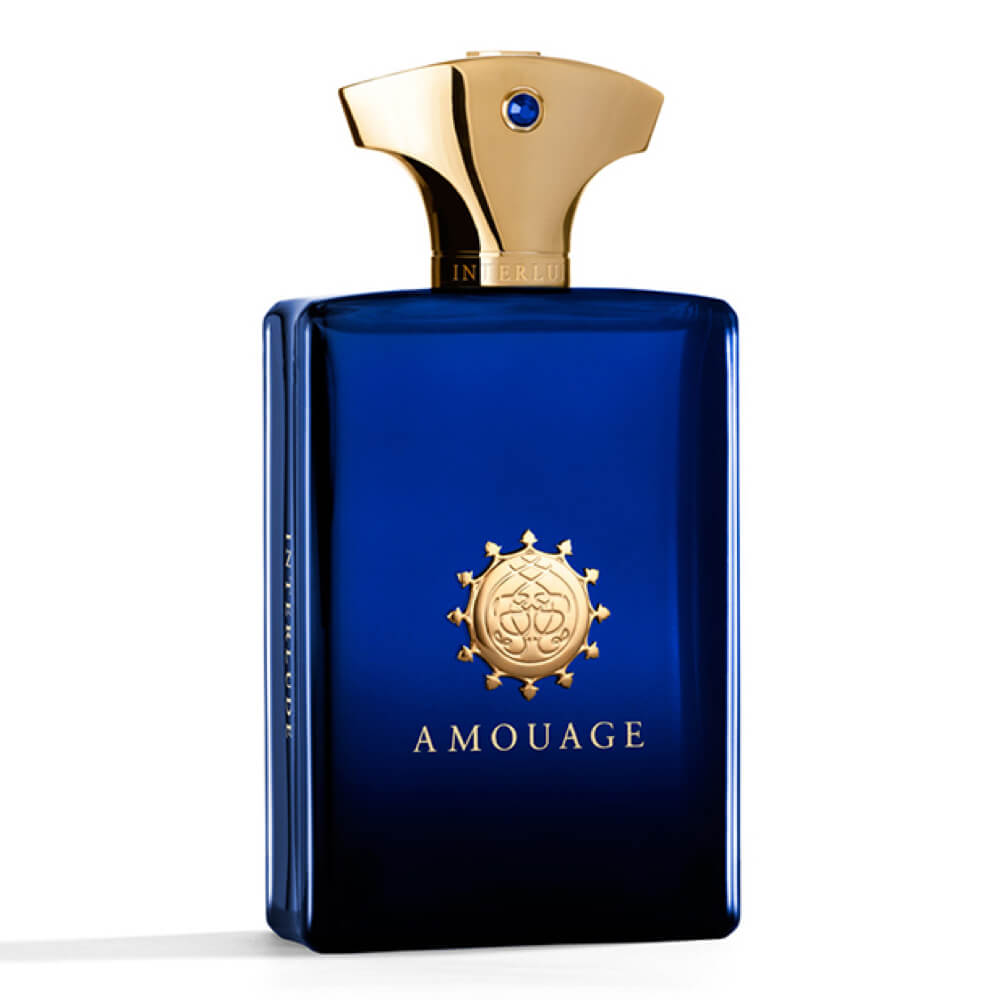 Get a 30-day supply of Interlude Man
for
$
14.95
Notify me once this scent is available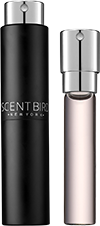 0.27 oz subscription

0.27 oz a la carte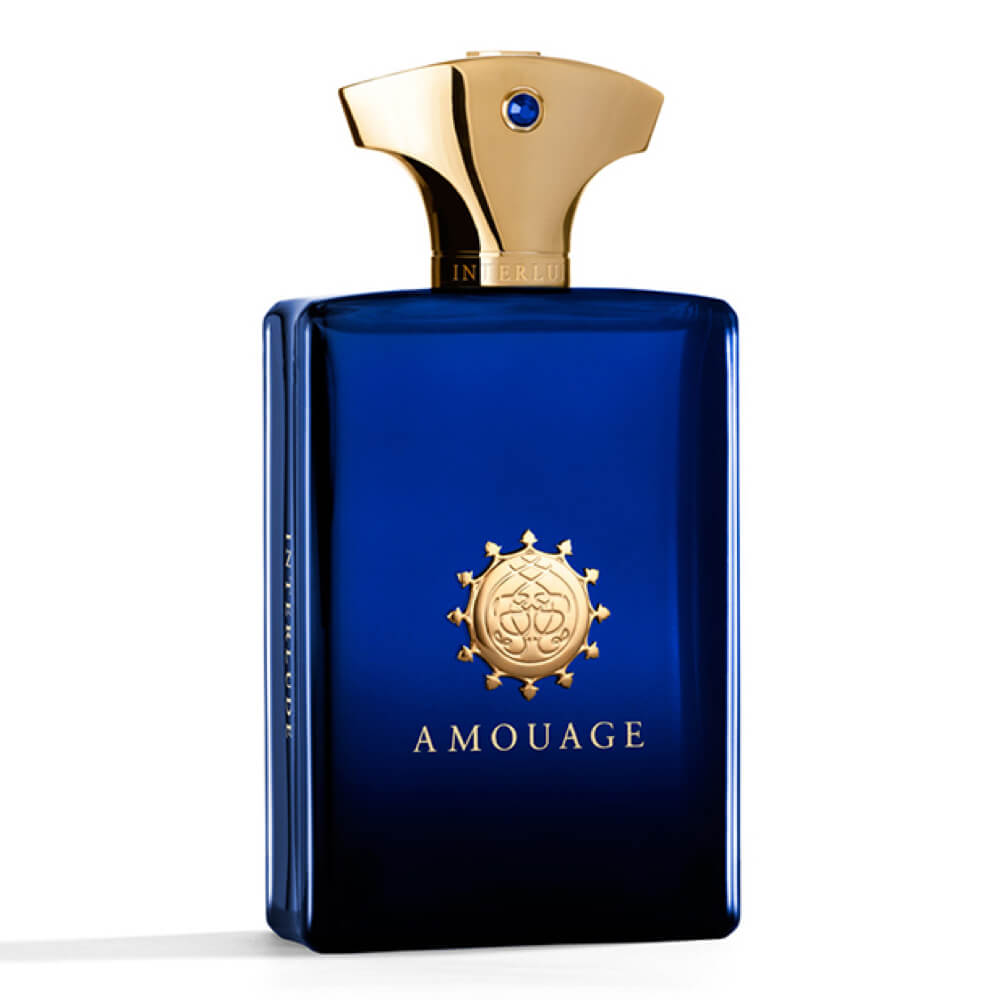 3.4 oz bottle
Share and earn free perfume
Notes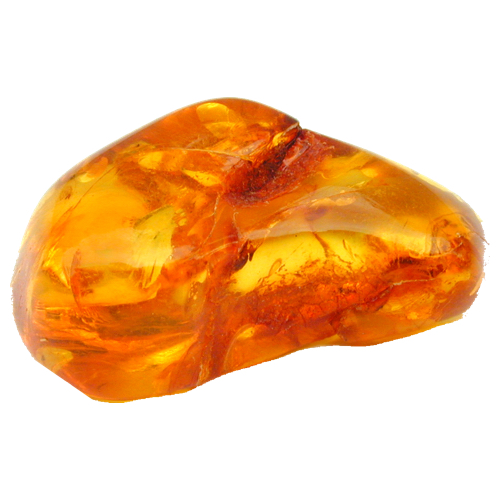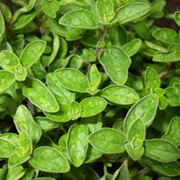 Description
Interlude for Man is a spicy and woody fragrance inspired by chaos and disorder masquerading an interlude moment of harmony in its heart.
You may also like
Interlude Man description
Amouage's Interlude Man is a spicy, woody, scent poem to chaos, and discovering that interlude of peace in our busy world.
Interlude Man begins with a stunning combination of bergamot, oregano, and allspice that when taken together are a piquant, rugged, and inviting opening to this scent. If this fragrance stopped here, it would be enough – the opening top note accord is a must-try if you love spicy, elegant perfumes. What's even better is that these top notes are strong, focused, and don't quickly evaporate. Interlude Man is a fragrance to slowly savor as it develops.
The heart is where the "interlude" of the scent's title comes into play. After the initial bright spice settles down from the opening, a cool, wide space opens in the middle of this fragrance.
Cistus and incense completely absorb the sharpness of the oregano and allspice, and what's left is an empty white room. Time stops. You are suspended in the heart with no guide, no aggressive aromas; it's just you and a cool, empty, and breathtakingly peaceful moment.
The cistus and incense linger for several minutes on their own before polished amber and opoponax arrive to layer a delicate and distractingly sweet accord over the heart notes. This is the moment that the entire fragrance is built upon: the reward for sitting in scented Zen silence. The amber is absolutely pure, it's not heavy or thick or syrupy in the least. The opoponax adds a tinge of soft smoke underneath, but the amber note will stop you in your tracks. This is the gold standard for what amber can add in a perfume.
As the dry down begins, the "interlude" fades slowly back into the chaos of spices that began in the top. Leather, oud, patchouli and sandalwood assert themselves in a whirlwind of dusky, dry, and animalistic nuances. The oud note is the strongest of the four, with the leather and patchouli tamping down its acrid profile. The sandalwood turns the rough, spicy edges smooth, and faintly echoes the sweet amber in the heart, to allow you to remember the stillness.
But Interlude Man is still very much an Amouage creation, so their idea of chaos in perfume is still extraordinarily elegant, and refined. The balance in this perfume is sculpturally perfect. The spice attack in the top and base notes are just as engaging as the heart's silence is surprising and wonderful.
Interlude Man is not just a fragrance, but a hidden, sweet moment of pure serenity amidst the noise and clamor of our busy world. And even in a line as accomplished as Amouage, Interlude Man stands out and should not be missed by anyone exploring what this house has to offer.
Read more
Interlude Man by Amouage Reviews
12/15/2017
I did not like this cologne. It smelled like an old smoky fireplace. Would not recommend it.
12/14/2017
VERY incense driven. At first it was way to strong for me but I ended up liking it for the fact it dicipated and was good to handle and lasted all day
12/14/2017
I was very excited to have this in my queue and was really anticipating it's arrival! Unfortunately, I expected a mysterious, manly scent... What I received was something along the lines of an old man scent meets cheap knock off imitation cologne. It isn't manly, sensual, sophisticated, cultured... It reminds my grandpas aftershave.
12/13/2017
This is the real deal not a fresh scent but we'll made powerful cold weather fragrance that last a century on skin. Check YouTube reviews.
12/12/2017
Super insensey really couldn't pick up anything other than that except for an hour later i got a hint of sweet the vaguely made it smell like chocolate but I wouldn't recommend it.
12/06/2017
I'm new to SB and this was my first cologne. I loved it. Got a lot of compliments at work.
11/24/2017
Love it great compliments from it
11/24/2017
Smells great, long lasting 👍
11/24/2017
Simply exceptional..!
11/24/2017
Good stuff, just a couple sprays in your good.
11/23/2017
Just a dab will do ya! Very strong smokey notes. This scent stays on forever. Unfortunately, even with just a dab...got a headache from it. Sorry... this one is not for me.
11/18/2017
Shipment came as promised. Scent is very nice and get reminded by my fiancé how nice it is every time I have it on.
11/16/2017
It's very smoky and almost smells like pine. It's intended for cold weather, don't be funny and wear it in warmer weather please. It's a very good smell like almost Christmas with the loved ones in snowy weather.
11/07/2017
Well 1st off the smell lasts long but according to my coworkers 3 of them says it smells like it's for an older man. More like the late 40's and 50's. It's very woody. Not getting another sample, don't waste your month's que
11/02/2017
Loved the woodsy and spicy essense of this cologne, definately will reorder
10/29/2017
This fragrance has a smoky vibe to it, and I find that it works well when I "layer" it with other scents. The opening has a sweet note along with the smoky smell but it quickly dries down to a incense and smoke that works well in the fall/winter. I don't think that I would buy a full bottle of this one, but will probably keep it in my Scent Bird queue rotation.
10/24/2017
Huge dissapointment. Definitely not for a young guy. Should be worn by 50+ only. Longevity is amazing, silliage is awesome. But the scent just smells like a cigar.
10/11/2017
This was my first month with scentbird and I started with a strong one. Very smokey, very powerful. I enjoyed the scent but after it had set for a few hours. Just after spraying was too strong for my liking. Still enjoyed scent after dry down.
09/28/2017
I am so impressed with this scent. It compliments my body chemistry that is had to blend.
09/24/2017
Not my favorite, but it's okay once I sat with it for a while and got used to it. It smells like a headshop on the first spray, the incense smell is way too dominant. If you like a more smokey scent, go for it.
09/20/2017
Way too strong and unpleasant in general.
09/19/2017
Worst scent i ever smelled!!! sprayed twice and my kids, wife, dog, neighbors, wildlife and more went running. my house smelled like incense and bbq smoke for 4 days. NO AMOUNT OF FEBREZE OR GLADE COULD COVER THIS HORRID SCENT. BURN THEM ALL
09/05/2017
Very very very strong smell. It smells of incense and spice but in a way that a head shop might smell like Nag Champa. Nice fragrance but not for me. I think I will be using it as a room fragrance because it is much too strong to wear out anywhere. I would not recommend this fragrance.
09/05/2017
Much stronger then expected. Not something that I'd ever buy. Smells like something you'd only wear to a funeral or to church on Sundays.
08/31/2017
smells good and lasts long
08/30/2017
This fragrance isn't my favorite, however it is not terrible. This fragrance is for a more mature cologne connoisseur, someone in their mid 30's to 40's. It has a more old fashioned scent, as to where I prefer a more masculine scent.
08/30/2017
This is the most wonderfully made incense note ever.
08/24/2017
I loved this scent and recieved lots of compliments from the ladies I know and work with, they really liked it but, were set back by the price.
08/21/2017
Way, way, way too smoky. It smells like if you just finished barbecuing.
08/09/2017
This is extremely strong, and boy does it hang around. Upon application, it is overwhelmingly powerful and way too much. After it dries and settles for about 30 minutes, it backs off to a lovely scent that lasts until the next morning. It has a nice smoky refined smell. I have found the best way for me is to put on just a little bit first thing out of the shower, that way it can settle down while I get ready to go. The rest of the day it has just enough lingering scent.
07/30/2017
One of the strongest scents I've ever smelled...and not in a good way. Strong presence of incense and smoke. It lasted for so long and wouldn't subside.
07/05/2017
I will need a bottle. It`s a beautiful scent...
07/05/2017
Love it. I will be buying the bottle.
07/01/2017
Wayyyyy too strong of a scent. It's almost pungent in the sense that it resembles Chinese incense that they burn in Temple
06/12/2017
Not what I was expecting. Not really my style, but not unpleasant. Spicy, warm, and sweet. Almost reminds me of Double Bubble bubble gum, except with the gum, the flavor disappears after a short amount of time. Not the case with this fragrance. Great longevity. This will last all day, possibly through a shower.
05/27/2017
This stuff is tenacious, could still smell it on my husband after a shower. I thought he smelled like a campfire, particularly after several hours.
05/26/2017
This is a masterpiece. Incense, oud, patchouli, allspice, leather, greens. Longevity, projection and sillage are massive. A very strong, masculine fragrance. One of the stronger I have ever come across. Think of marijuana, tobacco, leather, greens and incense matched to patchouli and oud, that is what this smells like. Incredibly potent, made of super high quality natural ingredients. If you love aquatic, fresh body wash style scents, this is not for you. More for a mature man, in a suit or special occasion, but can also be somewhat casual depending on the situation. Very masculine, so boyish dudes steer clear. This is for the alpha males oozing of testosterone, well dressed and well groomed. Highly recommended.
05/24/2017
This is incredibly strong! Even when it dries it's like a literal attack on my nostrils. I am not a fan of this, if it were a little lighter I might be able to increase my rating but at this point it's a 2/5 at best.
05/07/2017
Just a little strong for my taste... If it was a little lighter ... maybe I might have increase my rating...
05/05/2017
Smells great. Best for cooler seasons. It is strong, so a little goes a long way (1 for each wrist, 1 chest (or 2 to each side of neck). Can definitely tell that top notch ingredients were used. Very projecting!! Sitting in the office now, and it smells just as strong as when I first applied it, and I commute 1 hour to work, and have been at work for 40 minutes!!! so 2 hours and still has the just sprayed projection! Love it!!
04/30/2017
This stuff is way too strong on initial application and even when it dries it's too much. I'm not sure what the smell is that takes it too far but it's not so good.
04/29/2017
Loved it, a little goes on long way, it's classy , spicy & most of all the ladies love it
04/29/2017
I didn't care for this scent. It didn't jump out at me and it is an average cologne.
04/29/2017
The women all seemed to really like it alot! That's what counts.
04/26/2017
Smells like when you walk into a Arab dollars store. Worst smell ever! Zero rating! Yuck!
03/09/2017
My 2 week review is to give 3 hearts (wish they did thumbs up for mens stuff). 1 for longevity in lasting hours, 1 for silage in initial spray and holding for as long as it does, 1 for smelling way better on dry down. OVERALL great if your a smoker like me, but it will clear the room on initial spray, think car pine cone air freshener. Wife says nuisance then smells ok. Stays in clothes and on skin. Scentbird bottle won't last a month.
03/06/2017
This has an old vibe with a modern after scent a good blend between old school and new school but not New school enough for me
03/06/2017
smells like marijuana, yuck!
03/06/2017
I didn't get my February scent until March! Your shipping services sucks! You advertising is very miss leading! Your selling people a bottle of God know what but you advertise the original bottle! By looking at the scent you sent I don't know what I have! So disappointed!
03/06/2017
at the begining it felt strong but for the rest of the day it mells real good
03/05/2017
:/ not my taste. I liked Reflection Man. Did not like this.
03/05/2017
Too strong! Really really woody and spicy! But last really long! Very manly though!
03/05/2017
Very masculine... I personally like it alot!
03/04/2017
Amouage Interlude Man smells DISGUSTING...one spray...and washed off immediately! I couldn't get it off my skin fast enough!
03/03/2017
Horrible. This stuff gives me a headache, it's ridiculously strong and smells like something my grandpa would wear. Just bad.
03/03/2017
Absolutely hated this scent. It's so strong such a weird scent. I sprayed 1 or 2 times and I had to change my shirt because it was burning my nose.
02/23/2017
Projection 7 Longevity 10-skin scent on hand lasted literally 20 hours with frequent handwashing If you want to smell like pine cone car air freshener all day, them this is for you. Must be expensive for longevity and the pretty bottle.
02/07/2017
This is a very very strong smoke based scent -- reminds me of sitting near a fireplace on a cold night in a beach house. Gorgeous scent for the right occasion.
02/05/2017
I can see this for someone who is a fan of the more pepper-ish heavy scents. It wasn't bad, but not for me...
02/05/2017
Not a huge fan personally. I do appreciate that it lasts a really long time and its extremely strong at least on me. The smell has a vary strong cigar smoke like smell to it witch can be good or bad depending on preference. I
02/03/2017
I like this one a lot...and you don't need much.
02/03/2017
JUST EXCELLENT. Period.
01/23/2017
Strong and spicy -- a lovely, complex scent.
01/13/2017
It's by far one of the most intriguing colognes I have ever purchased and it says a lot coming from a scent enthusiast as myself.
01/08/2017
Kinda strong and incentsy
01/07/2017
Great fall and winter scent. Long lasting!
01/06/2017
Great Cologne! Very woody and very strong, so be prepared for that.
01/04/2017
It smells amazing
01/02/2017
A woman told me I smelled like a old man .
01/01/2017
Love this scent on my husband. I will get this again.
01/01/2017
Very nice good compliment
01/01/2017
Strong smokiness lasts the whole day but even at one spray it gets cloying at times but I still enjoy the scent
12/31/2016
Straight incense on me... not a bad smell at all but I guess I just wasn't expecting it to be so smokey... lasted well into the 12+ hour range. Quality stuff just not my cup of tea.
12/31/2016
My husband loves the scent, and I must say it compliments him well!
12/31/2016
A Lil different from what I'm used to but I love the way it last on you. And my first time wearing it was just around the house and my lil woman loved it. So it's a keeper :)!
12/30/2016
Such a strong fragrance, not for everyone but smells amazing.
12/29/2016
Strong, woody scent with some nice cedar notes. Unique and punchy
12/21/2016
only thing I could smell was burnt incense, really old burnt incense, didn't like at all!
12/21/2016
smells only like burnt incense, really old burnt incense, didn't like
12/20/2016
Incense note is really gross. Only redeemable quality is a slight hint of vanilla during the dry down. Do not recommend.
12/15/2016
This is very strong, in your face, spicy fragrance. It's a very rich fragrance and has undertones of amber. However, it doesn't come off to me as a date night scent. Can be used for formal parties. I feel Amouage Journey Man is much better for daily wear.
12/09/2016
Hands down my favorite thus far. Great winter scent.
12/05/2016
A little too rustic for me but I can see the appeal for many people.
12/03/2016
Wonderful, nice winter Cologne.
12/02/2016
Everytime I go somewhere people ask me what am I wearing.. I smell great very manly .
12/02/2016
Definitely not for everyone. This is a great fragrance for the right occasion. It's definitely a cold weather frag. It kinda smells like you took a bunch of incense and tossed them into a camp fire. This preformed great, don't over apply this one. One or two sprays and your set for the next 10 hours.
12/02/2016
I wore it for 7 days and I was complimented on it 5 days. Ladies love it!
12/02/2016
Nice and smells manly good...
12/02/2016
This is an awesome winter scent.
11/30/2016
Very distinct scent with many layers. Is also very strong. One spray will last all day.
11/23/2016
both my boyfriend and I love this!
11/23/2016
My husband loves it!!!!😍😍🔥🔥🔥
11/22/2016
Worst one I've tried ! Absolutely gross. Smells like horrible incense. My wife hates it too!
11/16/2016
Great scent. Very mature, bold but not overbearing. Smoky fragrance
11/07/2016
Amazing smoky and masculine scent. Not for the faint of heart. You have to be comfortable with being the center of attention in the room if you want to wear this scent.
11/04/2016
Too strong of a sent. Not for me
11/02/2016
Not a pleasant smell. HAD to give it away without even using. I lost 15 Dollars. . I had bad ones but this is the icing on the cake. Burn it.
11/01/2016
At first liked it but then I realized it smells like frankincense from Catholic Church! It put off my girl friend so not a great pick.
11/01/2016
I did not like it
11/01/2016
Smokey type of incense smell.....lots of compliments...great for colder weather
10/29/2016
"Inspired by chaos and disorder", indeed. Smells like someone took a sexy, luxurious fragrance and squirted French's yellow mustard in it. Freakin' gross.
10/11/2016
Last all day and has a nice woody aroma. Would highly recommend ! Not overbearringly strong either. One of my favorites so far!!
10/07/2016
My wife hates this stuff. When I picked it up from the mailbox and sprayed it on in the car the first thing she said was that it smelled like weed killer. I don't mind it as much, but definitely not one of my favorites.
10/07/2016
Got this for my husband. He hated it and do did I. I can't even describe how it smelled, all I know it was terribly strong and overpowering. I can't imagine this smelling good on any man.
10/04/2016
It's a nice smelling scent but in my opinion it's too smokey and hard to wear. It smells surprisingly sweet to me as well, especially in the opening. It's not a mass appealing scent that will be appreciated by everyone. This is a scent for people who love and collect fragrances. It would smell better as an air freshener or candle in my opinion. It's just too strong for me to wear on my skin.
10/04/2016
I loved the spicy scent. I've had many complaints on this scent.
10/04/2016
Didn't care much for this scent at all. All the ladies in my life say that it's their least favorite. Too much spice, it reminds me of Christmas which in itself isn't bad. I just don't want to smell like a spice candle.
10/04/2016
Long lasting, but too strong for my taste. Very spicy.
10/02/2016
beautiful smoky smell.
09/30/2016
love it my fav so far last 10 plus hours
09/30/2016
Just OK... Nothing to tell friends about.... Strong yeah but not in a great way.
09/23/2016
OK - upone taking it out and smelling the bottle, all I got was ash. I thought who could possibly like this. Then I put it on, the first half hour is intense so put it on in advance of going out. I actually liked it though. Anyone who drinks Islay Single Malt Scotch should love this. It is the taste you get from a peaty Scotch in scent form. Burning leaves, peat, the wilderness, confident. I couldn't stop smelling it on myself. This phase of it my wife didn't like, I loved. After a couple of hours it had really mellowed, not projection and performace wise but the scent. I got a lot of rich creamy vanilla scent as well as muted version of the ash. This phase was also superb and this phase the wife actually really liked. Can't believe the difference from smelling the bottle to once it matures on yor skin. I bloody love it already. Fantastic if you have the confidence to rock it.
09/20/2016
I wasn't sure at first but this has definitely grown on me. One of my favorites now.
09/17/2016
Beastly scent.
09/11/2016
This is a spicy, leather, smoky paradise! I have a full bottle of Interlude Woman and now I'm hard pressed to decide which one I like better. Both versions are unisex to me, but Interlude Man is less sweet, a lot more leathery/animalic, and a whole lot more smoky. It makes me think of a beautiful mountain cabin. The den has lots of leather bound books, big worn leather chairs, and smells of whisky and pipe tobacco. The main room has a large fireplace with a roaring fire and in the midst is a beautiful woman wearing a stunning perfume. As she walks through the house, her scent wafts over everything, adding a luxurious sweetness, and sultry spice. This should be called Interlude Man AND Woman! It's very long lasting and has bold sillage so definitely don't douse yourself with this!
09/05/2016
smells like a church ok for a home but not for a cologne
09/03/2016
Its is a spicy – woody fragrance that opens with zesty bergamot, oregano and pimento berry oil, perpetuating intervals of conflict which are countered by aromatic notes of amber, frankincense, opoponax, cistus and myrrh. Eternal notes of leather, agarwood smoke, patchouli and sandalwood in the base add lasting layers of depth and texture.
08/30/2016
The coniferous notes here took over, and it just wasn't very wearable. It looked like it would be spicy, smoky, woody incense heaven, but it just smelled like a scented candle imitation of a Christmas wreath. I wasn't impressed at all.
08/29/2016
Really strong, really complex scent
08/24/2016
Really blown away by the beautiful incense like notes. Would like to buy a full bottle.
08/03/2016
BEAST MODE! All I have to say is "WOW"! Scent: 10/10, Longevity: 10/10, Sillage: 10/10. This will surely be a full bottle purchase for me. It's definitely a cold weather scent, so I'll wait until winter to purchase.
08/01/2016
It did not I love the way it smells. Pleasant, not overpowering I will be purchasing this fragrance.
07/29/2016
I regret getting even a 30 day supply of this cologne. I call it a "scrubber" because after I sprayed 2 sprays, from a considerable distance, I had to scrub it off of my neck. It was horrible. I spent the remainder of my day apologizing to my coworkers in the office because I smelled so bad.
07/24/2016
Very strong. The spice jumps out at you first, then fruitiness. A red smell - I feel betrayed by the bottle aesthetics. Definitely wish I had this in the winter instead of the summer.
07/08/2016
Super strong really smoky. Not for summer but you can try just spray like 2 times. Havent tried in winter yet.
07/05/2016
Strong and Smokey like incense. Earthy warm tones. It does stay with you all day. Its not bad but not the best.
07/04/2016
great perfume. lasts long.
07/02/2016
Smells very spice like
06/27/2016
Luxurious, but the clove smell is overpowering
06/21/2016
This is the Samhain bonfire, exotic herbs smoking on the coals, you are anointed with ancient ritual oils, dancing and drinking spiced wine to fend off the coming winter. Epic and unforgettable.
06/03/2016
Nice smell... It seemed to be quite strong and did last very long. I got a lot of comments throughout the day of someone smelling incense. That said, my nose personally did not adapt well to the smell which is excellent meaning that i could smell hints of the cologne almost all day on myself.
06/03/2016
Nice smell, a little too strong perhaps? I definitelly smell some oud and bergamot and leather. I would rather have Tom Ford Tuscan Leather and Oud Wood separately
06/03/2016
Great strong scent for cooler summer nights and cooler times mostly. Winter the best.
06/03/2016
Way too strong. Did not seem to soften over time like most colognes do. Wish I could send back and pick something else. Was not satisfied with the pick and do not recommend.
06/01/2016
Smell a lot of incense, mix with leather and tobacco, dont like it is just not for me only use one time I wish I could send it back not recommend it at least you want to smell like a burning bush
05/28/2016
Spicy-woody, makes me feel like James Bond...panty dropper
05/26/2016
Smells smokey & spicy. Very luxurious&strong and it lasts.
05/26/2016
Smells smokey, spicy and luxurious. Very strong and lasts.
04/29/2016
This stuff is really strong! I see why they call it "The Blue Beast". This fragrance is very incensy, spicy and just not to my taste, but it is definitely a well-blended quality scent. If you like spicy scents or incense scents, you should try this.
04/19/2016
you will get lots of woody spicy notes with this one smells great.
04/11/2016
Smells like a good burning incense. Really good cologne. Will buy this again for sure!