Amouage
Fate Man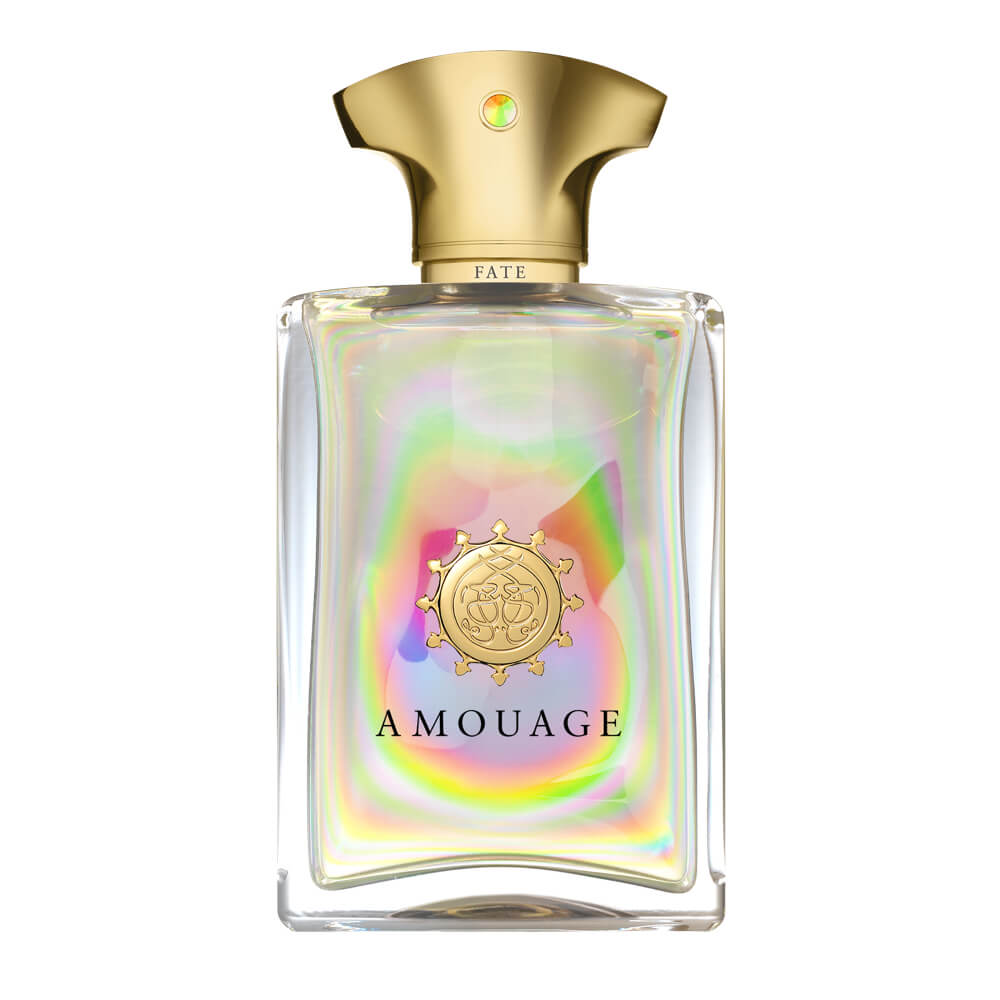 Get a 30-day supply of Fate Man
for
$
14.95
Notify me once this scent is available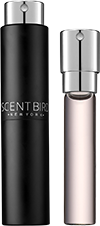 0.27 oz subscription

0.27 oz a la carte
Share and earn free perfume
Notes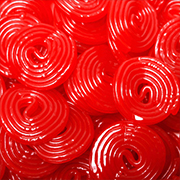 Description
AMOUAGE Fate for Men is also very intense and spicy. The tart woody composition is brisk from the first notes. Top notes start with saffron, wormwood, ginger, cumin and mandarin, which announce a strong heart full of roses, olibanum, lavender, immortelle, labdanum and copahu balm. The base closes with a deep and warm blend of tonka, labdanum, cedar, sandalwood, musk and licorice.
You may also like
Fate Man description
Amouage's Fate Man is as prophetic as its name implies. This is no mere perfume; this is an electrical storm building up strength in the hills to unfurl in a thunderous display of force.
It steeps like strong, dark tea in shadowy green and black spices - spices like absinthe, liquorice, cistus and labdanum. And underneath their growing shadow, hot sparks of saffron, ginger, cumin, frankincense and copahu dive and flash. Fate Man wears like irresistible, invisible lightning.
The mandarin, saffron, absinthe, ginger and cumin in the top notes gather like expectant storm clouds, with the absinthe note providing the tension in the air before the rain descends. The cool sharpness is an unusual and daring way to begin a fragrance; the top notes are no light introduction here. Fate Man begins its story under a cloud of intense spices.
But when the storm finally breaks, the rain is sheer and light. Rose, lavandin and everlasting flower fall to earth in a cleansing river of clean, clear floral energy. The surprise is palpable; the last thing you expect is a calming flood of precious petals after the intensity of the opening spices. The heart of Fate Man is exhilarating and cool; you are surprised but grateful for it.
The dry down of labdanum, cedar, liquorice, sandalwood, tonka and musk is like watching the last dark clouds disappear behind the hills. The liquorice and labdanum snap with black foreboding, but the sandalwood's smooth veneer defuses the drama. And combined with the warmth of tonka bean, you suddenly remember how sweet the air smells after a furious storm. Amouage's Fate Man is a force of nature captured in a bottle. Wearable lightning and thunder that brings a soothing rain in its wake.
Read more
Fate Man by Amouage Reviews
11/18/2017
My first impression was "Omg... What is this crap!" Opening note was disappointing, however after 40 minutes or so the smell turned quite pleasant. Unfortunately, I found Fate Man to under perform in colder months like November. After 2 hours the scent is weak and barely lingers, and that is with generous application of Eau de Perfume. I have not tested it during warmer months. For the price tag, opening note and weak cold weather performance I cannot recommend it as a fall & winter fragnance.
11/17/2017
I get it i get it...theres not one fragrance i want to sample for a month on here...but i'll try it annnyywaaayzzz...kinda of maybe....i'll try for another month...but up the selection...everybody knows this amouage is the worst one...
11/17/2017
Meant to leave one star lol
11/02/2017
Not a good scent for me.
11/02/2017
This is another Amouage masterpiece. While it is extremely similar to 'Journey Man', 'Fate' brings u the cedarwood note quite a bit and balances out the incense, spices and labdanum. Longevity, projection and sillage are very good. A very strong, masculine fragrance. Incredibly potent, made of super high quality natural ingredients. If you love aquatic, fresh body wash style scents, this is not for you. More for a mature man, in a suit or special occasion, but can also be somewhat casual depending on the situation. Very masculine, so boyish dudes steer clear. This is for the alpha males oozing of testosterone, well dressed and well groomed. Gets me tons of compliments. Highly recommended.
09/30/2017
Smells like cat piss, not a good smell at all seeiously
09/24/2017
Strong scent up front, solid projection and the overall scent lasts a long time. I would recommend using Fate Man on a cooler even cold day and say to stay away from too hot/warm ones. I have worn this fragrance on 2 different ocassions and each time getting mixed reviews. Over 5 compliments from men & woman all in a positive way!!!
09/22/2017
Scent smells amazing
09/05/2017
Started strong but settled with almost citrus scent... smells great!!
08/22/2017
Very very strong..settles okay
07/26/2017
I truly love the smell!! how come they don't offer the bottle to purchase? amazing!!!
06/05/2017
This one is strong, but not in good or flattering ways. Sometimes it smells like an old lady going to church, while other times is smells like an old man cologne. Not sure how to peg this one as strong and unsuited for me.
06/01/2017
-Fate for Man is a spicy and woody construction parodying the force and power of the inevitable . Nice for evenings or cooler days . Almost to heavy for the Florida heat!
05/12/2017
Not a big fan of this one. Too spicy for my taste.
04/26/2017
Long lasting, spicy
04/25/2017
This is one that you really need to sit with for a while to appreciate. I hated it at first but it slowly grew on me. The initial burst is unpleasant but after about 30 minutes it turns into something great. It's a very spicy masculine smell and not for the fait of heart.
03/02/2017
Quality juice...Little much on the cumin though.
02/06/2017
I simply Love it ❤️❤️❤️❤️❤️
02/04/2017
Fresh and long lasting. Good alluring scent.
12/05/2016
Very strong and over powering even with just a tiny bit sprayed
12/04/2016
Interesting undertones...some have said it smells like maple?
11/25/2016
This scent smells like straight alcohol. Very bad.