Amouage
Bracken Woman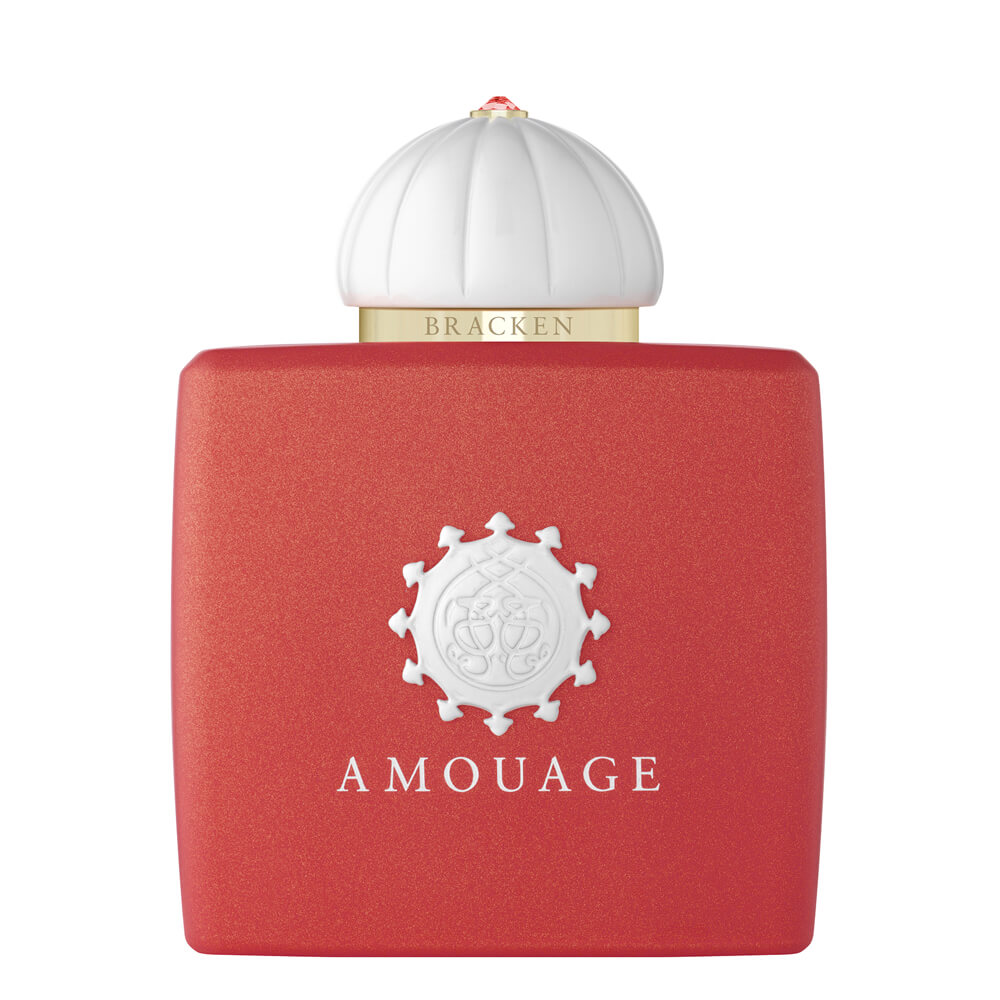 Get a 30-day supply of Bracken Woman
for
$
14.95
Notify me once this scent is available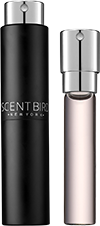 0.27 oz subscription

0.27 oz a la carte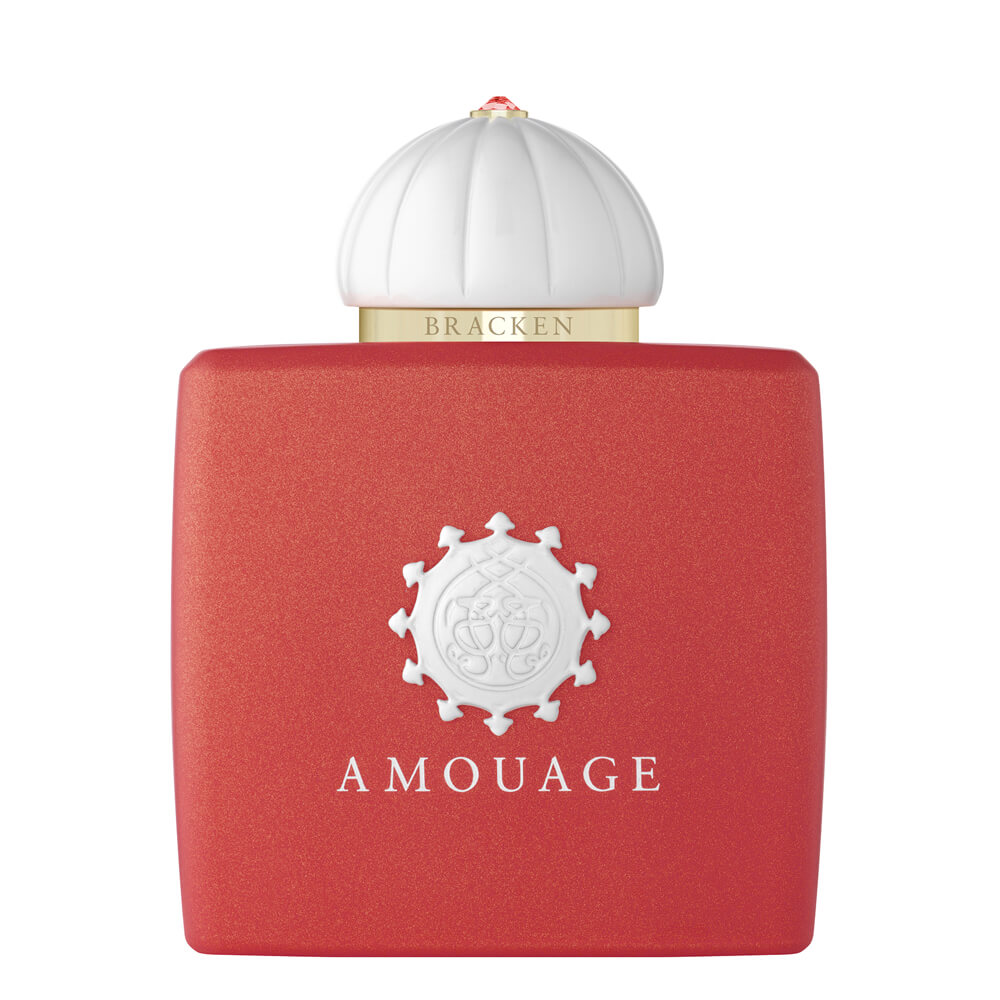 3.4 oz bottle
Share and earn free perfume
Notes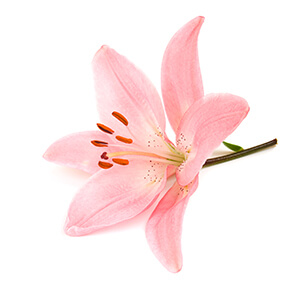 Description
Amouage Bracken Woman honors the Summer of Love, and any Flower Children who spend their sunlit days seeking out all of nature's pleasures. This latest addition to the Midnight Flower Collection is a young and ethereal green scent, that's as hopeful as fresh blooms stretching their stems into the warm, soft cloth of a new day. It begins with a tender green fern accord shading a grove of ripe red berries, and ends with smoky birch and leather draped in gentle, gauzy white flowers. Bracken Woman is a perfume with its own illusory inner magic – a faerie tale just waiting for the new Queen of Spring to wear it and live happily ever after.
You may also like
Bracken Woman description
The house of Amouage continues to dazzle with the range of styles and moods it offers – from the sweet and winsome Lilac Love, to their latest release, Bracken Woman, which is a down-the-rabbit-hole herbal hallucination plucked from the haziest daze of the Summer of Love.
It starts with a bracken accord of loamy green tones polka-dotted with ripe, red berries, which instantly sets you down in another land far, far away. Your nose is instantly drawn to the berry note (you'll want to pop one in your mouth to see what it might do to your senses later), while the bracken accord breathes long musty exhalations of deep mysteries buried far underground. The berries and spongy earth tones create one of the most bewitching and entrancing openings you'll come across in modern perfume. You can feel the arms of a forbidden forest reach down and rest the cracked bark of their skin on your shoulders to usher you in…
The heart notes begin to tell another tale, as we now get to see what blooms from the strange, wondrous soil Bracken Woman opens with. Ghostly white florals emerge, and all their petals give off the scent of the earth and of ancient, limitless time. The lily, narcissus and birch are weaving spells in the deepest part of the forest, and in a rounded clearing, a thin, pale woman gazes into the cold spring waters, enraptured with her reflection. The heart of Bracken Woman is hauntingly ethereal.
The song of the earth is being whispered close to your ears, and into your nose, and behind your eyes as this perfume unfolds its long, strange vision. A snaking trail of patchouli, spicy and sweet, undulates from the base of this scent, with wisps of leathery smoke unfurling in its wake. The soil, the sun and the verdant geometry of the forest rise with the pale woman in the clearing, and she beckons with slender sapphire arms, to stay with her forever under the starlit canopy of translucent trees.
Amouage Bracken Woman is a stunning scent, filled with the mystery of the land, and carries within it secrets upon secrets within each moment of its duration. For fans of the earthy and the herbal, it can go no farther than this. Bring bread crumbs or you'll never find your way out.
Read more
Bracken Woman by Amouage Reviews
12/03/2017
Smells very strongly of fern. That is the main note I get and the only note I can focus on. Too much for me.
11/30/2017
The opening is very strong, reminiscent of the clothes detergent that a friend's mother used to use. Very strong, large silliage. Shortly after it becomes a lush and beautiful green explosion. Lasts forever.
10/27/2017
Don't judge this by the first spray! Let it sit and mellow out. It starts out as a spicy green floral... then settles into a warm almost powdery floral scent - still with a spicy kick, but really nice. This is the 2nd fragrance I've tried from Amouge and both reacted the same. They got better with time! I love unique scents and so I can tell I'm going to enjoy this one a lot! I think it's perfect for Fall.. very long lasting.
09/05/2017
The scent consisted of raw fern and lily. No other notes were present on me. The fragrance was overwhelmingly strong as if I had a bouquet of the cheapest ferns and lilies tied to my wrist. I chose to try this based on the description above and in my opinion, it is not at all accurate. I love patchouli and I did not pick up the tiniest hint of it in Bracken Woman. The two stars are solely for the longevity, which is incredible at over 12 hours. I am so impressed by the longevity that I hope to continue sampling Amouage until I find a fragrance that suits me.
08/30/2017
Lovely and interesting green floral. It is unique and has good longevity and silage. I really enjoy it, but I hear it's divisive, so it's a great one to test out first. But I'm definitely going to pick up a full bottle of this one! I love it!
08/22/2017
I was pleasantly surprised with Bracken. Like other Amouage scents that I've tried, it changes over time as you wear it and smells like nothing else in my collection. Love this as a summer scent.
07/30/2017
Very unique! Green, earthy scent. Not my taste but excellent silage and lasts 8+ hours
06/13/2017
This perfume has a expensive Nantucket gift shop vibe to me. I like it enough to spray once in a while, but not enough to buy.
06/03/2017
Well it's named after a fern and it smells like fern, no surprise there. I didn't like it too much but my husband thought it smelled great on me, so go figure.
05/24/2017
I agree with the 1st reviewer on this scent. There is something very 70s about this scent that I dislike. The initial spray is overpowering. The scent then goes down into a musty smell and patchouli. On me this scent was never floral. This scent does have staying power. I was hoping for something closer to Honour Woman with this one. This one is going into my never to be worn box.
05/11/2017
Has a musty, old smell. I really didn't like it. Maybe for older women?