Amouage
Blossom Love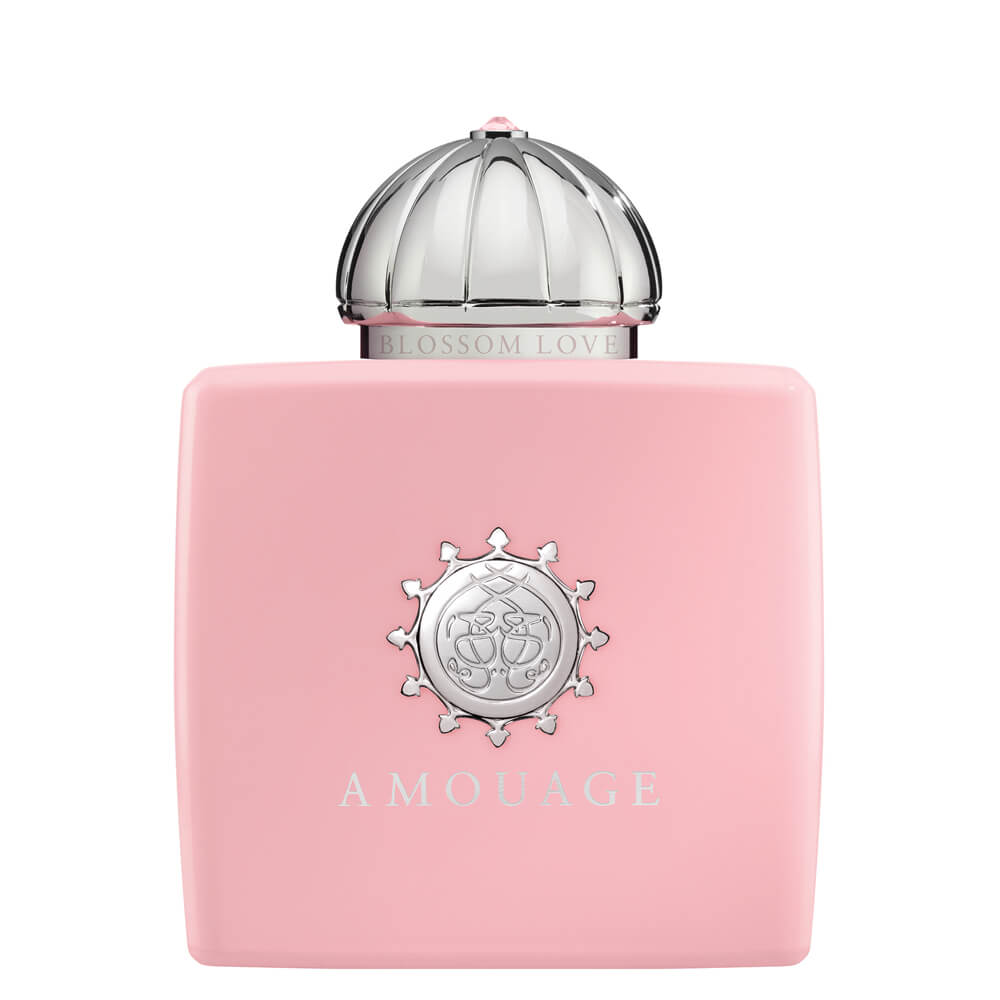 Get a 30-day supply of Blossom Love
for
$
14.95
Notify me once this scent is available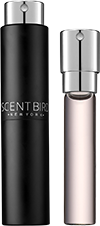 0.27 oz subscription

0.27 oz a la carte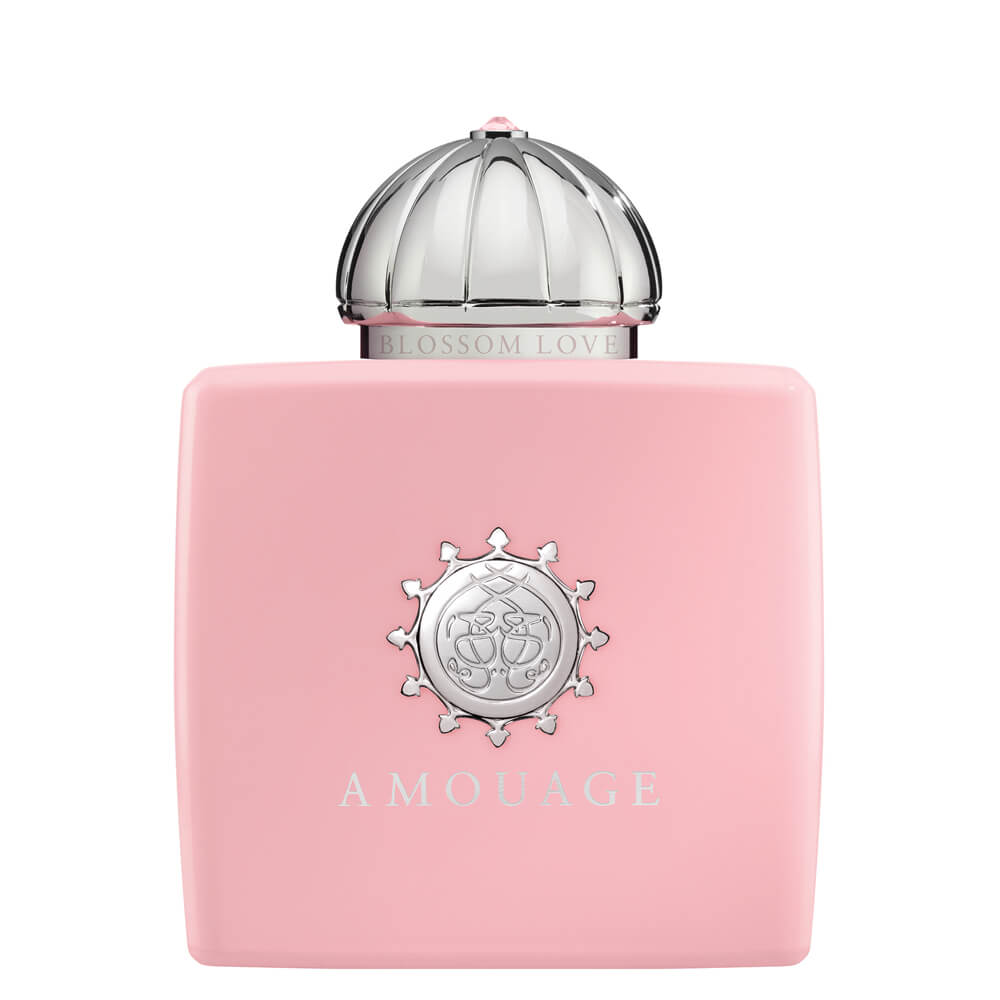 3.4 oz bottle
Share and earn free perfume
Description
<p>Amouage reverently captures the spellbinding serenity of a cherry blossom spring in their new release, Blossom Love. Amaretto and heliotrope cover the cherry blossoms in a sweet almond icing, and the dry down is a gourmand's paradise of warm amber, rich vanilla, spicy tonka beans and brushed suede.</p>
You may also like
Blossom Love description
Spring is all about magic. It is a season of hope, and a chance to leave the tired, wintry world behind to discover yourself in a shining land of pure possibility.
Amouage pays homage to the season with their new fragrance Blossom Love, and it reverently captures the spellbinding serenity of a cherry blossom spring, as if they had tended the trees themselves just to make this perfume.
Blossom Love begins with a clever and heady blend of heliotrope's sweet almond tones and bergamot's bitter citrus. The delightfully woozy opening slips you into a hazy, confectionary dream, to drunkenly feast on bright, sparkling flowers made from spun sugar and caramel.
And that dream only becomes more richly-detailed and disorienting in the heart. A fully-blooming ylang-ylang flower bends low in the breeze to drip the purest amaretto liqueur on your tongue. Endless cascading sheets of cherry blossoms fall from the sky and thickly layer a winding, aimless path made from sculpted rose petals.
Of course, like all great magic, this dream ends as slowly and sweetly as it began. Tonka bean, vanilla, amber and suede whirl together into an edible landscape of rich, spiced delicacies. And just as you begin to feel full, you find yourself awake again.
Blossom Love is a fragrance that has no belief in the real world. Every note conspires to carry you off to a distant and delectable realm blessed by a never-ending spring. Savor it now, for soon only the fleeting scent of almonds and cherries will mark that it was ever there.
Read more
Blossom Love by Amouage Reviews
09/12/2017
I really love this. Lots of compliments. Reminds me of laundry soap.
08/31/2017
I really enjoy this scent. It's warm and cinnamonieee 💖 I just can't smell it after an hour :( but I do love it
08/31/2017
This scent is so strong and so bad to begin with, but then after about an hour it was amazing...sort of a vanilla-ish/cherry scent...great if you can get past that first hour!
08/27/2017
I really love this perfume! I can see wearing this as a fragrance to transition from Winter to Spring or from Summer to Fall. It has elements of both that blend together. Reminds me of what lipstick smelled like 20+ years ago. There's a coziness to this floral. Heliotrope is a fav note of mine (cherry pie scent) and it does not disappoint. This scent would be great for Evening. If I ever owned this scent I would use in atomizer. It can be too much and overwhelming as one spray is very concentrated.
08/19/2017
The perfume is way too sweet for my taste and I happen to like sweet. It has incredible staying power, and even with just two spays applied in the morning, I can smell it late into the evening. Try it out, but only if you like sweet smells like D&G red, the one etc.
08/06/2017
Never smelled this scent before ordering it...but then that's the beauty of scentbird, you can take a chance and maybe you'll love it! On that note, haven't made up my mind yet...absolutely hated it on first spritz...reminded me of scented bug spray....but once it settled on my skin, OMG absolutely beautiful and complex. It's a little heavy so I would probably wear it in the fall/winter or at night. Would I spend 300 dollars for a bottle? Probably not. But I am glad I tried it.
08/04/2017
I love this perfume, smells so good. Got so many compliments from wearing it.
07/26/2017
Smells very old ladyish, and I am one of those people who typically love what others consider "Too" mature. (Think Chanel and the like). This is sharp, loud, obnoxious, and just not pretty. It is STRONG. Like, unflatteringly so. Your co workers would not want to sit next to you while you have this on. I love other Amouage scents, but this one is definitely NOT for me. My friends and husband also did not like this as well. Gave 2 stars just because it did last all day long.
07/22/2017
Sorry, but I really don't like it. It's very strong & has a sharp alcohol smell to it. Stings the nose a bit. Not the worst scent, but definitely not for me. Shocked at how much a bottle costs!
07/22/2017
Strong and soooo sweet, my kind of perfumes' I love it 💕
07/12/2017
Very powerful fragrance but enjoyed every part of it.
06/25/2017
It starts off great. Sweet cherry with tonka bean are obvious in the beginning. Only problem is that is drys down into something sharp and alcohol smelling kinda reminiscent of hairspray.
06/22/2017
Oooh wee, I am in love ❤️ with this fragrance! It is sweet and powerful! I knew I would like it because cherries are my favorite fruit and one of my favorite scents! It is fruity and floral and it last a long time!! It kinda reminds me of Prada Candy the original! I'm sure this fragrance isn't going to be everyone's cup of tea, but I love it! Now I would've given it 5 ❤️s but because it costs over $300 it will never rest upon my vanity unless it's gifted to me lol!!