Agent Provocateur
Petale Noir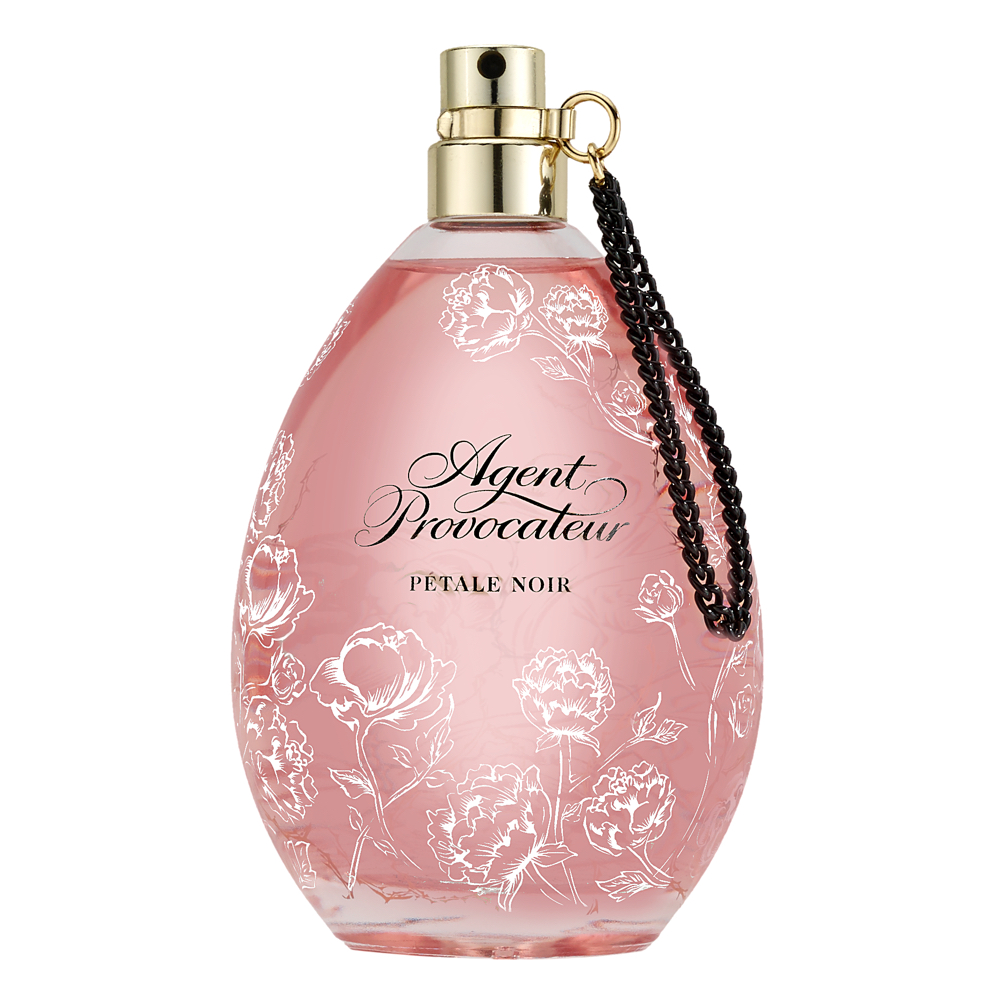 Get a 30-day supply of Petale Noir
for
$
14.95
Notify me once this scent is available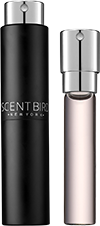 0.27 oz subscription

0.27 oz a la carte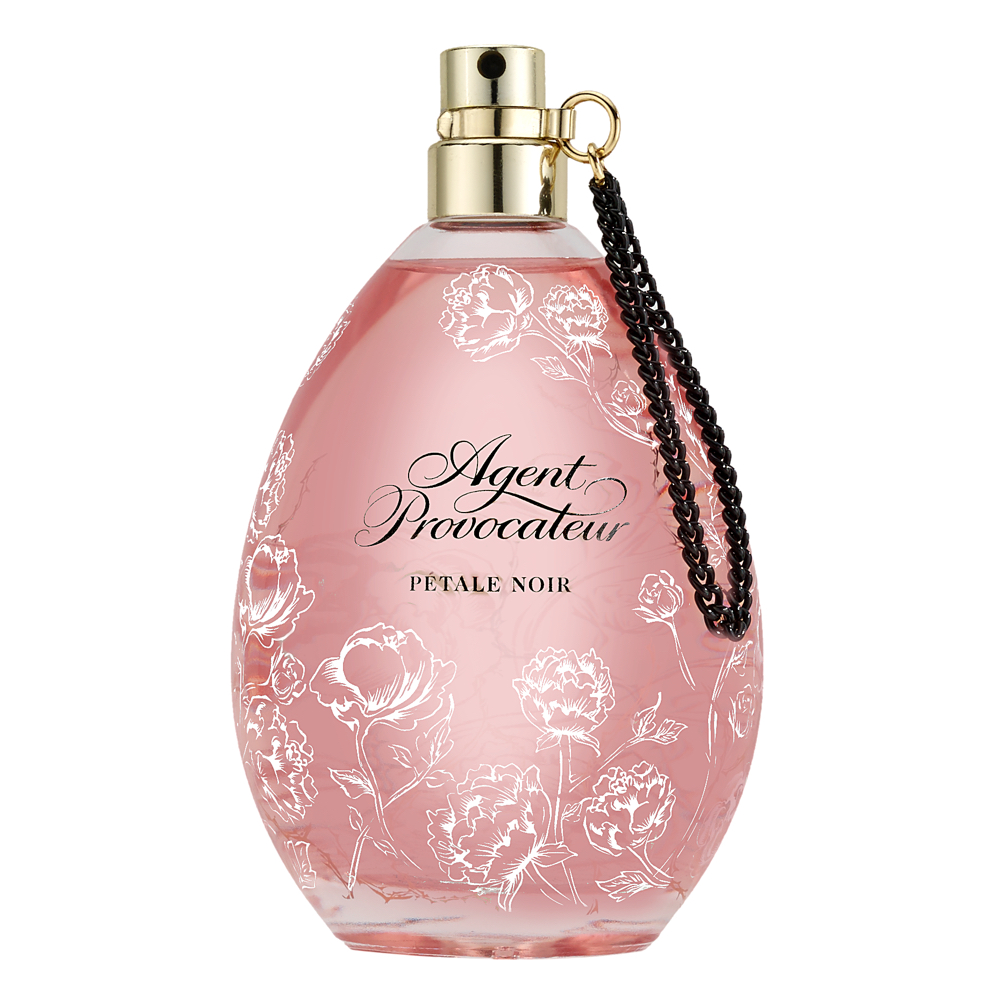 3.4 oz bottle
Share and earn free perfume
Notes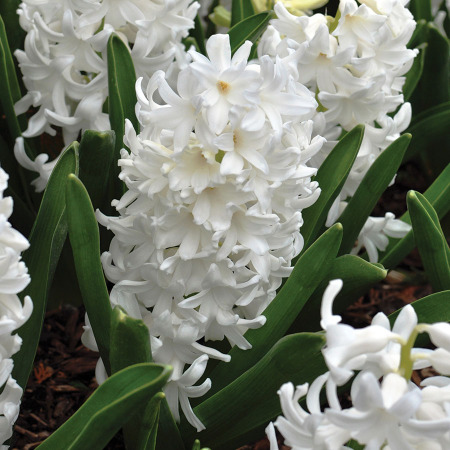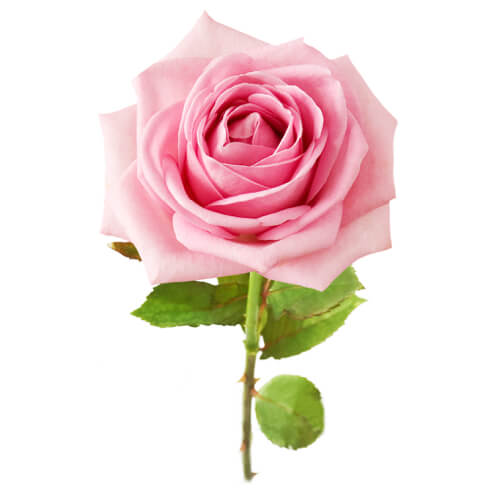 Description
A spicy and musky scent, evocative of the Orient, Petale Noir's primal quality stirs the senses. This is a perfume representative of the modern woman-sweet, feminine but also passionate and ruthless.
You may also like
Petale Noir by Agent Provocateur Reviews
10/21/2016
Was not fond of this scent. Smelled like an old lady scent and my family complained that it stinks
10/20/2016
Definitely not for me, completely reminds me of what my Grandmother wears. In fact she's getting this for her 90th birthday because I'll never wear it. Bummed this was my 1st month with Scentbird.
10/20/2016
I was pleasantly surprised how much I loved this scent!! Perfect for this time of year... if you like ALIEN by Thiery Mugler, you'll love this scent!!
10/19/2016
This was awful. I've tried several from this bran now, hoping they'll get better, and they always smell like old lady. No, no, no.
10/19/2016
I am not a fan. I didn't feel and depth in this scent experience. Maybe good for young girls and women.
10/12/2016
Definitely not for me, like the other reviewers, just way too strong of a musk note, seems almost like a man's scent than a woman's. Definitely not light at all, goes on heavy and stays forever.
10/11/2016
has a strong old flowery smell. More of a mature woman's scent. not for me. I would recommend to my grandma.
10/08/2016
I really didn't like this scent at all.
10/07/2016
Not a good fragrance for me....reminds me of old lady...
10/07/2016
This is a very nice scent but not really my style. It has a musk smell that is a little strong for me. For someone who likes stronger scents I would recommend this one, it would make a great date night fragrance.
10/05/2016
It's an older fragrance but the bottom notes worked wonderfully with my body chemistry. Pleased with my decision to step outside of my Tom Ford box. Wouldn't buy but it's the perfect "ever so often" choice.
10/04/2016
Didn't like at all honestly.... smelt like grandma
10/04/2016
Too musky for me. . I'm bummed that this is what I got for my first month
10/04/2016
Love the muskiness of this perfume! Has a nice, sexy scent.
10/04/2016
It reminds me of an old Avon perfume my grandmother used to wear.
10/03/2016
Smells like honeysuckle, pollen, and musk. Sent my asthma into overdrive. It's not even something granny would wear..just eeew. Disappointed that this was my first scent, hopefully the next one is better.
10/03/2016
This is defiantly not a perfume for the frilly sweet kinda girl. It's spicy and sexy with just a hint of flower. It's a little strong so only a spray or two is needed. Absolutely fantastic for a night out.
10/02/2016
really good i love it!
10/01/2016
Too strong, smell close to cologne
10/01/2016
Oct. 1 and still waiting. Last month I received the wrong scent , very unhappy!
10/01/2016
I have not received it, still waiting, but, it says that I have received my perfume! I'm a very unsatisfied customer!
10/01/2016
It was too strong. reminded me of an old lady. Too musky.
10/01/2016
I didn't really like it to me smells like old lady no offense. I don't really like it . I'm just using it because I paid for it and don't want it to go to waste..
09/30/2016
This fragrance is not for frilly girls. It's not for bubblegum and fruity scented chicks. This is a heavy, masculine scent few women can wear comfortably. It's Katharine Hepburn not Audrey Hepburn. It's Jayne Mansfield not Marilyn Monroe. It's spicy and sexy.
09/29/2016
Obsessed with this! Beautiful scent, not too overpowering
09/23/2016
This smells so bad! I am so mad at myself for choosing it. I was so looking forward but I guess I will wait for next months.
09/20/2016
This is foul. Both my husband and I hate it. Its some kind of disgusting musty musk and thats all i can smell. I love a good musk but this is just nasty.
09/11/2016
Agree it is an elderly smell. I thin of a familiar musky antique. Some people can wear it. I'm just not one of those people. This being my first scent, I'm giving a generous 3 hearts. Disappointed.
09/07/2016
This one is too spicy for me. Reminds me of the light pink J-Lo. Not for me, but I'm sure it smells great on other women. Can't wait for next month's scent!
09/07/2016
too flowery too strong. smells like a funeral home
09/07/2016
Hated it. I feel like the musk is over bearing and it stands out much more than the other notes.
09/05/2016
I unfortunately received the wrong perfume. It was Lady Million. I really didn't care for it .
09/03/2016
Beautiful scent, def will be going for the full size, wore this to the office and received loads of questions and compliments!
09/03/2016
Very intoxicating scent, love this one! My fiancé is totally distracted by the scent trails this leaves ... Exceptionally dreamy!
08/31/2016
I love it...its very mature scent but its a good mature scent.
08/30/2016
Love it! My favorite so far!
08/30/2016
Very mature scent.
08/30/2016
Dreamy I love this delicate balance of softness and refreshing smell
08/28/2016
Did not like this scent.
08/27/2016
Not happy to flowery of a scent would recommend for older gals.
08/21/2016
Petale Noir is a nice smelling fragrance however, the smell doesn't last too long. I'm 35 years old and I feel like this scent is for someone a little older. The smell is more of a sweet floral scent, which is nice and seems a good scent for fall.
08/18/2016
The scent is nice however just a tab to strong on the musk side from my taste.
08/17/2016
Really liked this scent. I'm not used to scents this strong but it's a very sexy scent.
08/11/2016
This scent is only for Goddesses! I am so in love with this fragrance. It really lifts my mood. It is both sexy and sweet. A day or nighttime scent. It is a pure aphrodisiac. I will say that it is light, so you will need to reapply it midday. Gorgeous. Just gorgeous!
08/07/2016
I love this! Perfect for fall.
08/05/2016
Beautiful scent!
08/05/2016
This is not the scent for me. It's a heavy, older scent. And I'm 40 and enjoy heavier scents. Not a fan of this one.
08/05/2016
This scent is heavy! Not enjoyable to my taste. I have to agree that it seems like a "grandma scent". I'm 40 and normally enjoy heavier scents, but this is not the one for me.
08/01/2016
A heavy scent. I didn't like it. Too strong for me.
08/01/2016
It's smells like old lady yuck!!!
08/01/2016
This is definitely not for the teeny-bopper. This is for a woman who likes to smell like a woman rather than a piece of candy. I love it. Incredible smell.
08/01/2016
It's a strong, heavy, sexy scent. A bit too strong for me ;) Better after it dries down. It's definitely a more mature scent!!
07/31/2016
This was a little stronger than I had hoped for..
07/30/2016
It's pretty, but a little to heavy for my personal taste.
07/28/2016
Not really what I was expecting. A bit too strong and reminiscent of an old woman for my tastes.
07/25/2016
This was a little heavier scent than I anticipated. Just ok in my opinion. I guess I had high expectations because of the brand & was disappointed. More of a fall/winter scent than summer
07/23/2016
I like most perfumes, and this one fits into that category of "smells good, but nothing to write home about". It's distinctly floral and sweet, so if you like that kind of fragrance, this one is for you! While it is a bit heavy for me, the heaviness does give it a sophisticated quality that could be good for evenings. Overall, I give this fragrance 3 hearts.
07/23/2016
I love the smell
07/01/2016
https://www.youtube.com/watch?v=FfFaq1ijWuQ there's my video for this perfume! LOVE IT!
07/01/2016
at first it can come off as a little strong but once it settles it is very pleasant. I love that it lingers and it leaves a nice floral note on the skin.
07/01/2016
Very strong floral notes & Bergamot or citrus?? Goes on very strong but doesn't last...which was fine for me in the case of this scent. Didn't hate it...just not for me
07/01/2016
Did not like I got dizzy from it from day one, smells like a grandmother
06/27/2016
Didn't like this one. Couldn't get passed the musty note. Not for me.
06/06/2016
I didn't really like the scent of this one it was too floral for me
06/05/2016
I Love the smell of this
06/05/2016
i did not like this scent at all. it didn't go well with my natural body order and it smells like something an older woman would wear.
06/05/2016
Strong Scent but quickly dissipates
06/03/2016
A bit stronger than I care for!
06/01/2016
Extremely powerful and overbearing when first sprayed. Does eventually mellow out, but not a pleasant scent. Reminds me of an "old lady" perfume. Don't care for this one at all!
05/29/2016
Love this scent!!! Great evening perfume!!!
05/23/2016
I really thought I would love this scent, but, I couldn't not get past the musky smell! It is so overpowering that you cannot small the other notes. I hate it.
05/20/2016
Ugh. This smelled horrible on me. Very old lady. Initially, it was very astringent & floral. As it dried down, it became more powdery & slightly more pleasant.
05/19/2016
OH I did not like this one, one bit. I love all the notes and though for sure it would great. It smells ok in the bottle, but stinks on me. I agree with others who wrote it smells very elderly
05/14/2016
This is an absolutely gorgeous perfume. When I smelled it, I couldn't believe how great it smelled, and when I wear it, I feel sophisticated and beautiful. I love it!
05/14/2016
I'm not sure if the one I got was bad somehow but I hated this. The notes are all some of my favorites so I was pretty excited but the moment I got this scent I tossed it. I didn't even put it on my skin I hated it that much. To me it smelled more like alcohol than floral. Such a shame. I am half tempted to try it again just on the chance that there was something wrong with the first one.
05/07/2016
Love this scent.
05/07/2016
I love this perfume! It's not something I would normally try, but so glad I did! It has a spicy smell, it's so sexy and lasts all day!
04/28/2016
Old lady perfume 😔
04/21/2016
This reminded me, and everyone around me, of an elderly woman. It smelled like something my grandmother would wear.
04/05/2016
I did not like this perfume. It reminded me of a grandma.
04/04/2016
It has a nice sweet smell, not too strong.
03/30/2016
amazing and rich
03/30/2016
Nice bold scent but a little too strong for my taste.
03/29/2016
This was awful. Like prob the worst one I've ever chosen. Blah it smells horrible and is SO STRONG.
03/29/2016
Smells like old spice deodorant
03/29/2016
It is a bit too sweet smelling. Will not be getting this
03/29/2016
It's VERY strong at first and then settles down but it's still not for me.
03/29/2016
It smelled like powdery old lady.
03/24/2016
Loved this one!
03/17/2016
not pretty. I couldn't even give this away
03/11/2016
Too sweet, I did not care for this at all.
03/07/2016
It's a very nice, mature scent but a little muskier than I thought it would be.
02/29/2016
LOVE THIS ONE! It's soft, feminine, powdery flower scent. Great for day time. There is a weird overpowering spice smell when I apply it at first, but that dissipates in a minute. The fragrance lasts all day. I am sold - will be getting this one again!!
02/29/2016
If you like rose petals this perfume is for you.
02/22/2016
I think this perfume is perfect for a mature lady. I'm 25, and did not feel it worked for me at all. Definitely a heavy musky type scent to it.
02/08/2016
didn't care for this
02/03/2016
I was not impressed by this sent at all.
02/02/2016
Received a wonderful gift of a new scent every month from my daughters, but have so far been disappointed in not only my first sent scent, but the fact that in its delivery they make no mention of what scent you are actually receiving.. Disappointed so far but maybe next month will be better
02/02/2016
Didn't like this at all
02/02/2016
Not my favorite. Probably the only "wrong" pick I've had through here. Smells like an old french brothel, and not in a good way. Probably good for women over 45-50. Not good for me. Decent smell, but still blech.
02/02/2016
lovely and light
01/21/2016
Horrible. Too strong. I wish I could send it back and exchange for something else.
01/20/2016
This perfume is awful! I brought it to work and couldn't even give it away because everyone hated it!
01/06/2016
Too sweet for me. It's also very strong.
01/03/2016
I expected a warm, sexy scent and instead of was very much the smell that an older woman would wear.
01/02/2016
Strong, long lasting scent. A little floral for me but everyone that I have encounter while wearing it says it smells fantastic on me and that counts too!!! Good date night or special occasion perfume.
01/01/2016
Can't really do a review on it beens I didn't receive a spray in the sleeve.... Sad I pay 15$ a month to just get the sleeve
12/31/2015
Love this scent! It's strong and sexy with feminine undertones...I got a lot of compliments on this one!
12/30/2015
This is sexy, soft, and makes me feel super sensual when I wear it. It feels like a soft blanket wrapping you up, so sweet, but you're naked under it, so naughty!
12/30/2015
I personally did not care for this one, this scent is just not me. In fact so far the four perfumes I've gotten since signing up have all been not what I'm looking for at all.
12/30/2015
this smells awful. i wish i could return it
12/30/2015
Not the fragrance for me. Very strong scent, I like light.
12/30/2015
Too strong for me
12/29/2015
It's a more mature smelling perfume
12/21/2015
Smells like my Grandma's Avon order from 1958. No thank you.
12/16/2015
I feel like a femme fatale when I wear this scent. Definitely not for everyday wear, but I love wearing it at night, especially date night. It mellows the longer you wear it, which is great because it is intense when you first put it on.
12/11/2015
This perfume smells like you just walked into a head shop named Wizards and Dreams.
12/10/2015
Pungent, old lady smell. Not for me. For reference: Marc Jacobs Daisy and DKNY Be Delicious smell amazing to me.
12/08/2015
A little too floral for me, it reminds me of something an old lady would wear. Don't care for this one.
12/07/2015
Its a change for me, but truly is sexy and clean smelling.
12/06/2015
Smells awesome!
12/05/2015
Love this scent ! Very sexy!
12/03/2015
Agent Provocateur doesn't work for me. The scent is too strong and my boyfriend really didn't like it. So unfortunately this one was a waste for me. I wish we could return scents we don't like.
11/29/2015
Too floral, reminded me of my grandmother's perfume
11/24/2015
Deep floral, super sexy. Not for the faint of heart!
11/24/2015
I didn't like the the scent. Too strong for my preference.
11/24/2015
I don't care for this scent at all. It is too strong for me. It is too musky and spicy for me.
11/18/2015
Horrible..smells like it was made for a man..
11/13/2015
Did not like this one at all
11/12/2015
Very strong scent. Did not like.
11/11/2015
Did not like this at all. Not sexy.
11/06/2015
Very strong. Not a scent for me.
11/04/2015
It smells good but it's just a little to sweet smelling for my taste.
11/02/2015
Beautiful fragrance for everyday. Love it.
10/29/2015
it's really strong. I don't love it
10/29/2015
I liked this scent enough to wear it occasionally. It had a note in it that I wasn't crazy about that smelled a bit metallic. This didn't stop me from enjoying it. I didn't love it enough to buy it though. I would describe it as a modern floral. It lasted approximately 5 hours for me. I love scentbird concept. Can't wait for next month!
10/21/2015
Somewhat strong when you 1st apply. Best to spray in the air & walk through it so it won't be so powerful. Good Fall & Winter Scent.
10/21/2015
I like it, as does my hubby. He really liked it! ;)
10/21/2015
Way too strong and spicy for my taste. Plus, my man hated it. I definitely would not purchase this scent in the future.
10/20/2015
Not a fan at all.
10/15/2015
Definitely an old lady scent
10/14/2015
I liked it at first... after wearing it all day it ended up smelling powdery and old lady-ish.
10/06/2015
This is very strong at first, but after a couple minutes, the smell is intoxicating. Very sexy!
10/06/2015
When I first smelled the vial, I got a little nervous. It was pungent. But when I sprayed it on, it lightened and subtly changed throughout the day. That said, I recommend spraying it in the crook of the elbow, hair or somewhere that doesn't rub against anything. I put it on my wrists to start and the scent faded quickly (I have an office job and have a wrist pad and it rub off quickly). Amazing first scent!
10/05/2015
Love this scent. It is an amazing perfume
10/02/2015
I LOVE THIS!!! It smells amazing! Lasts quite a while too!
10/01/2015
Loved it it's amazing!!
09/30/2015
Too strong and smells spicy.
09/29/2015
Smells great, kind of strong. After it wears off, it's very pretty and sexy.
09/29/2015
Smells like an old lady perfume, has strong staying power, but it has an extremely powdery older flower scent. Not sexy at all.....sexy scents would be Gucci, Armani Code, ect...
09/25/2015
It's strong and smells spicy. I couldn't smell anything but the perfume- it definitely has staying power. I've only used it once. Perhaps it just doesn't mix well with my pH. Nice bottle.
09/21/2015
Very soapy until it settled into a light powdery floral scent. Not in love.
09/15/2015
I loved this. Unique and sexy.
09/12/2015
This perfume had somewhat of an unusual smell to it. I didn't completely hate but I didn't absolutely love it either.
09/09/2015
Sometimes you wear a perfume for the first time and your husband stops dead in his tracks. And then he says "Um...that smells like my grandmother". And then you can never wear that perfume again. It smelled fairly generic to me, like a mixed floral, so I have no idea which flower in particular is on the never-wear-again list, but even with the staying power this has I didn't really wear it long enough to fully investigate it.
08/31/2015
Love the smell of this perfume, soft and sexy.
08/29/2015
A lovely fragrance.
08/29/2015
Super strong scent! I feel like I can't apply it and run because it definitely needs time to settle and not be so over powering.
08/29/2015
This scent smells so good! A awesome array of flowers I call it!
08/18/2015
Love it after about 10 minutes of sitting on my skin. Last okay, but could be better.
08/15/2015
Love the smell of this perfume, very sexy!
07/07/2015
I love this! It starts off strong and then on my skin becomes this soft floral that is sophisticated.
07/06/2015
The floral notes are a bit too overpowering for my taste .
06/30/2015
"This fragrance is much more pleasant once it settles into my skin for awhile, but for about the first hour or so, I don't enjoy the scent of it. I have some musks that I really love, but the opening notes of this seem very intense and almost soapy. After awhile, though, it becomes sweeter and a bit powdery. I'm glad I only have a small supply of this!"
06/30/2015
What a wonderful musky flower scent. I love it and will definitely be buying this one.
04/29/2015
I personally was not a fan of this scent. It smelled a bit cheap and outdated. It actually reminded me of something my grandmother would've enjoyed. The scent is overpowering.