Agent Provocateur
Fatale Intense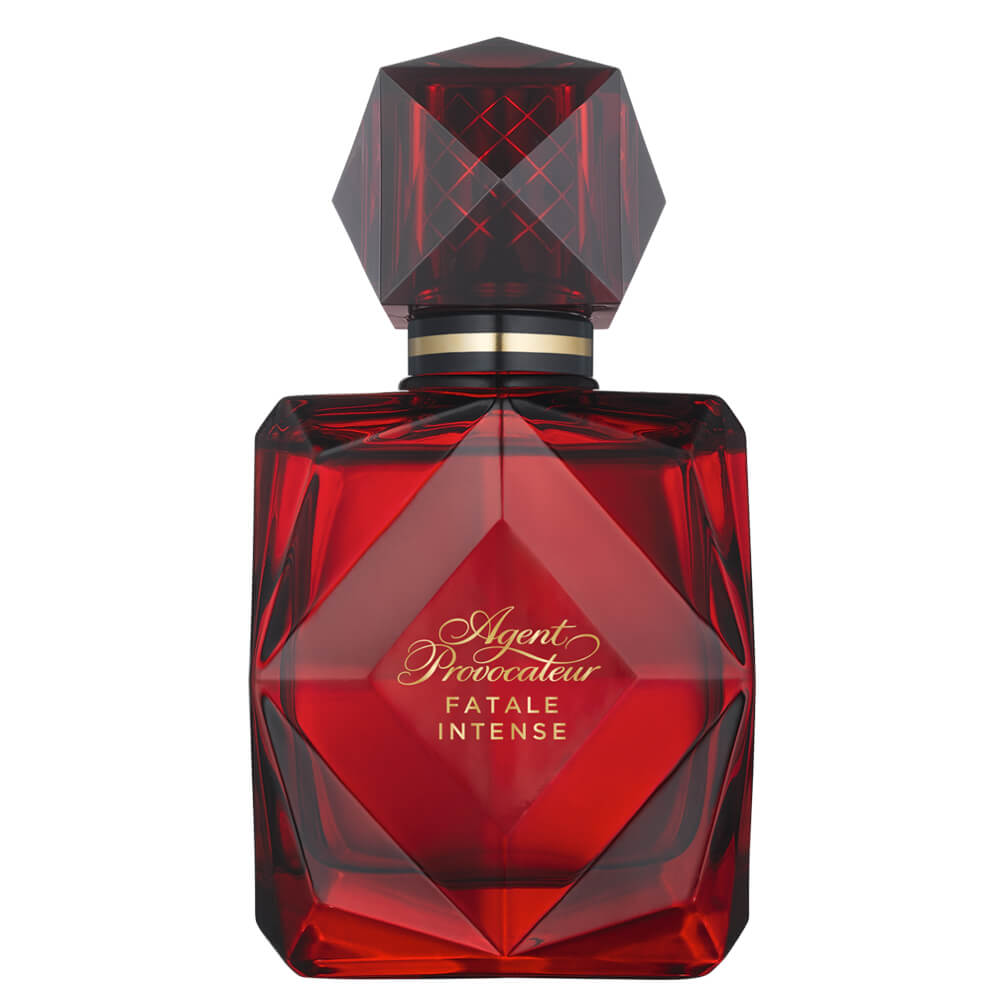 Get a 30-day supply of Fatale Intense
for
$
14.95
Notify me once this scent is available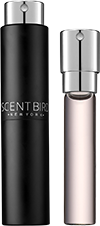 0.27 oz subscription

0.27 oz a la carte
Share and earn free perfume
Notes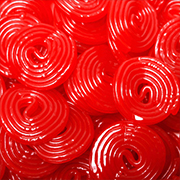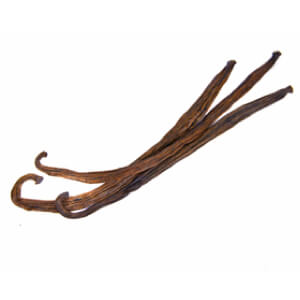 Description
The brand of passion and play introduces this Oriental Floral to the Fatale fragrance line. Her sexiness has gone from day to night, playful to intense. Characterized with notes of unsuspecting dewberry and delicious licorice and icy chilly pepper on top. She soothes with a heart of lotus, rose and champaca. But the final act is a reminder of loves joy and pain with leather, amber and vanilla.
You may also like
Fatale Intense by Agent Provocateur Reviews
01/03/2017
I love this and have had alot of compliments on it
01/02/2017
Love this scent. Best one so far.
01/02/2017
I'm really in the air on this one. At first I was not a fan at all but it's slowly wearing on me. It's a very sweet fragrance comparable to juicy couture. It's not something I would typically buy but I'm the type of person who will wear something I'm not comfortable with to see the reaction of others as it may be perfect but I'm just not used to it. My boyfriend is coming for dinner so I'm anxious to hear his opinion of it.
01/02/2017
Love it! Feminine and complex. This scent is fruity and spicy.
12/31/2016
A little on the dark and heavy side for me. I think it's a little too much. I didn't "HATE" it, but, I wouldn't buy it or order it again.
12/31/2016
I picked this scent because the reviews said it was similar to Thierry Mugler's Angel perfume. It is really close, but the staying power isn't even close. Angel will last all day, and Fatale Intense fades after a couple hours. Very musky, definitely more of a nighttime fragrance.
12/31/2016
Similar to Thierry Mugler's "Angel" but not as intense, so it can be worn as a daytime scent. It wears for the whole day, and I like that it doesn't have any sharp alcohol edge to it.
12/30/2016
sweet smell, liked it a lot!
12/26/2016
I am literally obsessed with this fragrance! Probably my favorite scent I've received so far. It does remind me a little of Theirry Mugler Angel at first, but the dry-down is a bit more spicy & not quite as strong. If you like Hugo Deep Red, Hypnotic Poison or Angel, you will love this!!! Very long lasting.
12/08/2016
This really reminds me of so many fragrances- 1st one is Beyonce Heat which i returned cause it was boring, also Katy Perry Killer Queen, same scent. Just a rich sweet berry scent. Its just too much!
12/08/2016
Very very strong. Almost sickly sweet in my opinion. Was expecting something warm and sultry because of the leather and chili. Not much depth to it, very one noted.
12/07/2016
Not my favorite. Not the perfume I was looking for...smells very pungent, strong, musty, and reminds me of an old lady. I wasted $15...again...
12/07/2016
It's nice but the pepper is too strong for my taste.
12/03/2016
This is a VERY strong perfume that reminds me so much of Thiery Mugler's Angel. While I don't mind Angel in small doses, the heaviness is just not for me. This is NOT for the faint of heart. Some perfumes are strong, but wear extremely well and sophisticated i.e. Tom Ford's Black Orchid. This is not one of those scents- more overpowering and nauseating if used every day.
12/02/2016
I like it but not my favorite.
11/30/2016
I have received multiple perfumes from scentbird and this one is my favorite !! It isnt too strong nor too sweet it is just right .
11/22/2016
Was not sure of this one on initial spray. Starts out very strong, with an almost funky acidic body odor edge to it. Like sour sweat. Then when I was about to wash the stank off of me, it softened into a sexy, sweet, spicy scent that I really liked. Didn't have much staying power on me though.
11/21/2016
This smelled somewhat medicinal (cough syrupy, maybe) right out of the bottle. After the initial fade, it smelled straight up like patchouli with my body chemistry. The scent didn't seem to last very long, either. Wasn't bad, but it definitely was not what I was expecting. I didn't really get any of the main notes.
11/14/2016
The smell was nice on me but not amazing. To me it lacks depth, not many layers.
11/06/2016
A little aggressive when you first put it in but once dry it's AMAZING. It's warm and sexy and lasts all day.
11/04/2016
I just love how this smelled. It is a sexy but soft scent. I just wish the scent lasted longer. I would love to own the big bottle.
11/02/2016
my husband loves this. I thought it would be very sweet, but it's not.
11/02/2016
I didn't really like this one. Way too strong for me.
11/02/2016
It's okay. Sweet but not extremely sweet. Last pretty good while.
10/28/2016
Love this so warm and sweet reminds me of "Angel" which I love Has Vanilla base you can really pick it up. reminds me of sugar cookies and Christmas time mixed together. Great cold weather scent.
10/14/2016
Warm and wonderful fall/winter fragrance. A sweet amber-vanilla, bit gourmand. Lasts on my skin a good 6 hours. Just a hint of spice around the edges, not much of a licorice note at all....
10/09/2016
The best of the best love the smell
10/08/2016
I liked this perfume. It is unique. Definitely an autumn fragrance. The paprika made it warm and spicy. I received a lot of compliments on this scent but was not in love with it. It also fades pretty quickly.
10/06/2016
OMG!!!! LOVE this scent! The first day I wore it, two different strangers walked up to me to ask me what I was wearing because they loved it! Even my teenage daughter complimented me on it! The scent stays on for a long time without wearing off. Will definitely buy this one!
10/01/2016
Lover this scent
09/30/2016
This is a strong scent, sweet, but also a bit musky. I feel that it goes very well with my body chemistry. It is also more of a night-time fragrance, like for a dinner date. This is a great fall scent, with the spicy smell bringing on feelings of being in a field of color-changing aspens...
09/26/2016
I did not like this fragrance at all. I felt like it was to musky, didn't work for me.
09/22/2016
It is a beautiful scent. My husband loves it. At one point it smells like a freshly opened baby diaper bag. It is a bit mature. Someone in their 20's probably won't like this. It does not last on me. It last's maybe an hour or two. It is light and lingers but it is very faint on me. It does have have a "Grandma's powder" smell to it. The initial spray is strong. After a few minutes it lightens. This is the type of perfume you spray in the air high and walk into. Not spicy to me. Maybe a tiny bit woody. Personally, I think this is more a transition from fall to winter type of perfume.
09/19/2016
Warm Sweet Amber Scent. I Love it! Exactly what I hoped it would be. A small amount goes a long way, it really lasts.
09/07/2016
Has a powdery scent, but nice. It lasts.
09/03/2016
Spicy, soft and slightly gourmand. It's like a lighter, less sweet version of Angel (although I love Angel it's sweet heaviness is reserved for only the coldest days). Whereas Angel is a Chocolate-Patchouly bomb, Fatale Intense is a Vanilla-Pimento-Patchouli, soft and understated, but definitely there. Interesting enough to be fun, but spicy enough to "grown up" and not kiddish. Also considering that it is slightly musky, I would suggest this one more for Autumn/Winter.
09/02/2016
Grown and sexy scent..... Love it!
09/01/2016
i loved it smelled heavenly , i love this companies scent's their so uber woman ...<3
08/31/2016
Absolutely wonderful, complex, and sexy scent. The perfect combination of sweetness and Musk, like a more grown up and sexy Pink Sugar. My new favorite scent, especially for fall, along side Trish McEvoy No. 9 and L de Lolita Lempicka. My very first sent after joining is such a huge success, I can't wait for next month's package!
08/23/2016
The smell is so sexy. Out of all the perfumes I've recieved this one is my favorite. It smell something like Angel.
08/18/2016
I love spicy perfumes and thought I would love this one. Unless you love a very strong pepper smell (literally!) as well as it being mixed with someone else...you will not like this. I'm not really even sure how to describe it. It smells like something that my great grandmother would wear + lots of pepper. It mellows down eventually but I just cannot stand the smell. Unless you want something older smelling...this isnt for you.
08/08/2016
I enjoy wearing this one. It's sexy and good for a date night or when you know you're going to be up on someone.
08/05/2016
Love! A very sexy scent. You definitely get the spicy top note in the beginning. Then as it wears it mellows into a nice vanilla and amber smell. Just lovely.
07/12/2016
Older smell but not bad
07/05/2016
The scent is seductive and lovely at the same time. With hints of vanilla and the sweetness of almost a candy scent, I just love this perfume. I would have given it 5 hearts if it had lasted longer than two hours.
07/05/2016
Generic. Smells like others out there. Not special.
07/02/2016
Love this perfume, smells feminine and intense. Lasts for 8 hours easily.
07/01/2016
Love this! Elegant and spicy!
07/01/2016
This was my first perfume from ScentBird, and after reading up on it I chose it because it seemed to fit in with some of my other favorites, like Versace Crystal Noir and Thierry Mugler Womanity. As it turns out, it's almost a blend of the best of both. In the beginning, the pepper hides under a powdery sweetness, and it tickles the nose like a provocative Maitresse. As it dries down the licorice, vanilla and leather come through, like a sweet but dangerous place to spend an evening. An hour or two later, the floral remains, a gentle lotus left nearby as a reminder of the figure that came earlier. As ScentBird says, it is a sexy and warm fragrance that is unique and tempting. I certainly recommend this scent to anyone who reads the words and feels something stir inside them.
06/21/2016
good scent, it's very sexy not good for everyday work but perfect for a date night. It last a good amount of time
06/03/2016
loved this scent.
05/26/2016
Really nice amber-y scent. Smells a lot like Angel. I really enjoy it, but the lasting power isnt the best.
05/26/2016
Fatale Intense is an interesting brew that starts out with a peppery bite that gives the perfume an almost effervescent quality. The peppery note is more felt at the back of the nose than actually smelled. Though not as heady and deep as most of Agent Provocateur's perfumes, Fatale Intense has a sexy dry heat about it. The floral notes are more of a pleasant but generic bouquet than an individual presentation. For me this is a good thing where the rose note is concerned but a little disappointing that the Champaca isn't more prominent. The licorice notes are very vague and over shadowed by the dewberry. On my skin this isn't as syrupy as some others claim. Dry down is a dry (not sweet) vanilla-amber with a hind of dewberry sweetness and just a ghost of the pepper. A solid three hearts, maybe four hearts for those who like their perfumes a little less heady than I do. Fatale Intense has a strange dry heat about it, like the sexy smell of sun heated skin (but not in a tropical beach vein). Sillage is below average on dry down. Longevity is average as well.
05/06/2016
Beautiful scent....It faded quickly on my skin though :(
05/05/2016
Lovely sexy warm scent.
04/29/2016
Smells wonderful on, I had so many people ask what I was wearing
04/05/2016
I would wear it sometimes, maybe on a date or in winter... not bad at all but a little too strong for my taste
04/02/2016
I really liked this scent. I thought it stayed well and wasn't too overpowering.
03/29/2016
I'm glad I got this, but it isn't my favorite by AP. It dried down to a very flat, leathery fragrance. I guess I was hoping for more lotus or more spice. The top note was really pretty.
02/29/2016
Just receieved this perfume today and so far, i really like it! My skin chemistry tends to be kind of weird and fragrances can wear oddly. It's kind of woodsy on me, with a little spice.
02/25/2016
Love this scent! It is a SWEET floral that at dries down to a warm sweet vanilla with the surprise scent of black leather. Unusual and unexpected. I only wish it lasted all day. It is strong at first but is completely gone by mid-day.