Agent Provocateur
Fatale Intense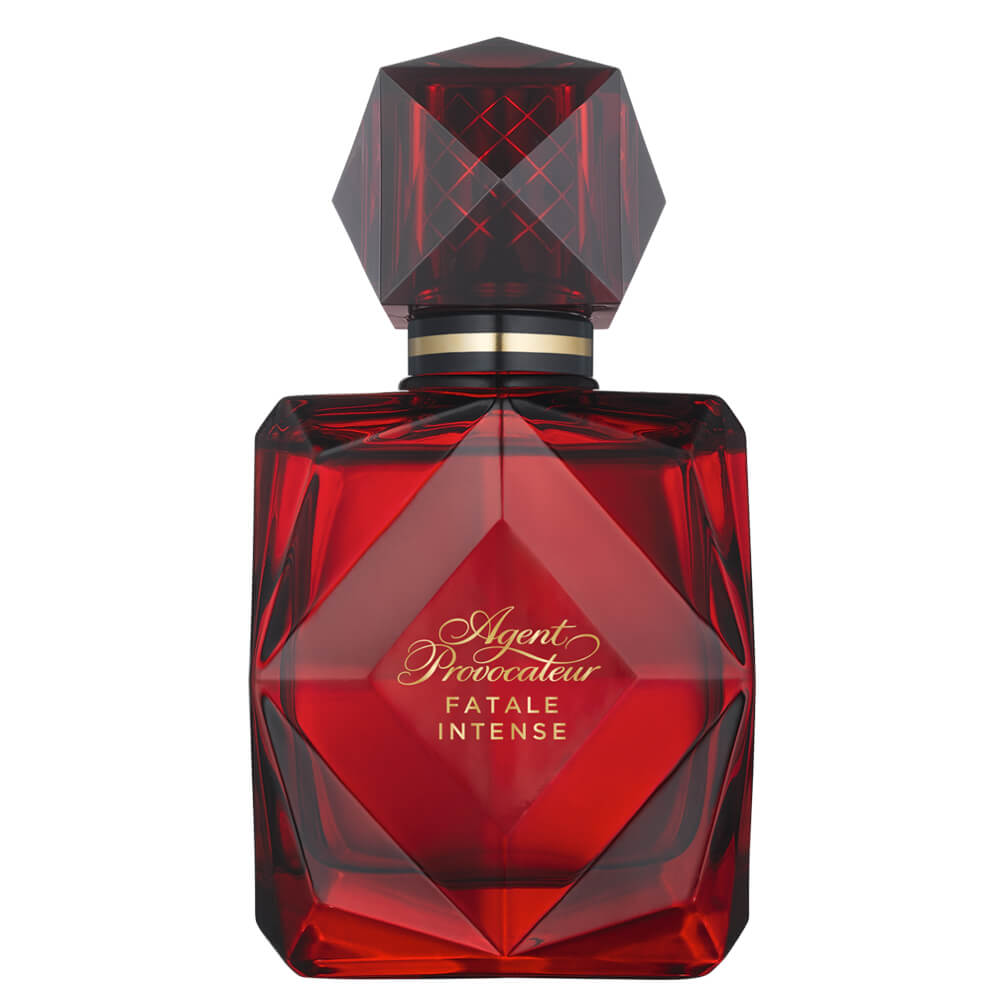 Get a 30-day supply of Fatale Intense
for
$
14.95
Notify me once this scent is available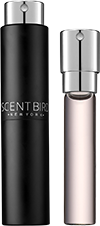 0.27 oz subscription

0.27 oz a la carte
Share and earn free perfume
Notes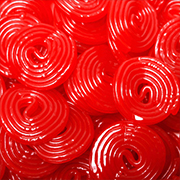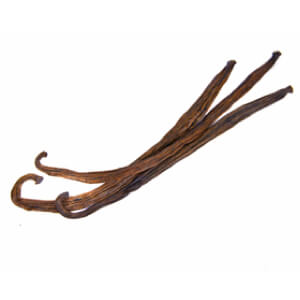 Description
Femme Fatale Intense builds flashes of sensual heat, tempered by lush gourmand and sweet, floral tones. Smoking-hot blackcurrant, fiery pink pepper, and cool, herbal anise blacken shivery-sweet roses and exotic champaca flower. A whip of shiny new leather infused with spicy amber and rich vanilla cracks crisply in the base.
You may also like
Fatale Intense description
Agent Provocateur, the naughty little lingerie store, also makes quite an audacious line of perfume. Their releases are bold, with loads of take-no-prisoners feminine attitude. If you're looking for demure, giggly, and soft anything – keep looking. Agent Provocateur will pin you to the floor and paddle you until you sing like a Disney cartoon.
That boldness is no more on display than in their follow-up fragrance to the enormously successful Femme Fatale, entitled Femme Fatale Intense. It definitely lives up to its name right from the start, with a smoking-hot combination of black licorice and chili peppers as the top notes. Cool, herbal anise tones wrestle with a throat-clearing chili pepper accord for an opening you won't soon forget.
The smoke eventually clears enough for you to notice the sweet, thick rose petals and champaca flower in the heart, with just a pinch of lotus flower to keep the second act of this scent from getting too dense and ponderously floral.
The champaca, in particular, blends with the chili peppers in a daringly sensual way – the edges of the petals get a little singed, so there's a smoked floral feel rising up out of the middle of this perfume. An emotional warning, or a delicious dare? Fatale Intense is also bold about how long it wants to hold your attention – the smoky heart of this scent has the kind of staying power that only the most physically fit man could keep up with.
The drydown tames the smoky interior with a whip of shiny, new leather backed by a bit of spicy amber and rich vanilla. A pairing that echoes the hot, smoky spice against the soft florals of the heart. Femme Fatale Intense builds and retreats, over and over throughout its development, with tormenting flashes of heat and animalic notes that are soothed and softened by lush gourmand and sweet, floral tones.
This fragrance purrs and growls with a menacing sexuality, with hidden trap doors hiding in every phase. The chili pepper note sticks around long enough for Fatale Intense to always feel like it's about to burst into flames; there's a subtle tongue of flame licking around the edges of the notes just waiting to consume the entire composition.
Agent Provocateur has without question released a perfume that is every bit as confrontational as their lingerie line in Fatale Intense. The woman who wears it should be able to seduce the Devil himself, except something tells us she already has.
Read more
Fatale Intense by Agent Provocateur Reviews
11/19/2017
Smells exactly like Angel. Maybe not as strong or long lasting as Angel but definitely the same scent. Nice fall/winter scent.
11/17/2017
I can't begin to explain how sexy and amazing this smells! It doesn't smell old lady at all.
11/17/2017
I personally didnt like this one
11/07/2017
Very bold scent. The longer I wear it, the more I love it. It has a musky, mysterious, sexy smell. I am very happy with my first scentbird choice.
11/03/2017
I liked the scent although is seemed a little mature for me not old lady scent but an older scent. However, this has become my moms favorite perfume.
11/03/2017
I love this scent. So sexual and intense smelling. Last for about 4 hours and I will definitely be buying the regular size
10/31/2017
Love, love, love!!! Warm, sweet, little spice! My most favorite ever!!!
10/28/2017
Surprising spicy notes
09/26/2017
I love this fragrance! It's perfect for a date or when you're feeling super sexy.
09/25/2017
Did not like this one
09/23/2017
This was an extremely heavy scent that I was not a fan of.
09/13/2017
I love love love this scent. It's so fruity and soft I just adore it
08/31/2017
This is, by far, my favorite fragrance I've received from Scentbird. I received many compliments when I wore it. I found it to be appealing and mysterious and really enjoyed that it lasted the whole day. Every time I smelled this on myself throughout the day, it made me happy. It's definitely a spicy, deep floral scent - the direct opposite of fruity or clean. I would describe it as sexy.
08/26/2017
This scent is amazing, but not for everyone. It is the scent I would imagine the fine ladies in all the James Bond films would wear. It is strong but feminine and a very classy scent. First smell to me is smokey, but not overpowering. The next thing I tend to notice is the exotic florals in this scent. Finally, it finishes with a fruity/candy-like sweetness and a little spice. To my surprise, the clean floral is more present than I initially assume it would be. I see some people describing this as kind-of an old lady perfume, but I highly disagree. And I am not getting much of a musk - scent. Just a smoky/leathery undertone. I think having so many different scents can get confusing, but as for myself, I was captivated!
08/26/2017
shipment arrived on time.... so.... let me just say my mother is the one who told me about this one she saw it on the sentbird site and said i might enjoy it. well she wasn't wrong. I love this it is more mature, but I don't mind it's better than smelling like flowers or overly fruity... just my opinion. It smell's like something my mother would wear I can smell the leather notes its not to powerful its just right. the spice notes are what i can smell the most. First thought in my head was i walked through an Asian spice market and an incense store. I felt like I was home or bringing me back to childhood memories. in all it is sexy and mysterious and it does not smell like a grandma perfume.. I am overly thrilled with this pick and this will definitely be one of my signature smells.....i'm so in love and so was my family it was loved by my daughter who is nine my mom and my sister my husband was pleased as well. different perspectives in smell and preference.....
08/25/2017
i loved this. it is def a night time or winter scent. it is a strong scent for sure. not subtle at all but i love it. i guess the best way to describe it would be a higher end, classier, sweeter version of patchouli.
08/21/2017
Never received it
08/18/2017
very flirty scent <3
08/15/2017
😔Too strong for my taste the only good thing is that it last all day wish it didn't smell like an old lady 💔
08/15/2017
Wonderful smelling perfume! One of my go-to faves for work or date night. Will be buying full size bottle when my sample runs out.
08/15/2017
Very sexy !! 🌹
08/15/2017
Very Sexy !! 🌹
08/05/2017
Too dark and musky, to me anyway. Its described as sophisticated and sexy, which is why I decided to try it, but to me it smells more like grandma's house. Not a fan.
08/02/2017
Love love love this scent is sickening the house. The best makes me feel very mysterious and sophisticated
07/22/2017
I was so excited to try this perfume. I am in love with it. It's definitely a sexy, exotic, provocative scent. I would not recommend wearing this to work, but highly recommend it for a night out on the town.
07/19/2017
This was a fun wild-card for me that I chose based on the description. The warm licorice scent is blended beautifully with chili pepper and vanilla. It's warm without smelling cheap or like a body spray. It's unique oriental scent with enough flirt to make it youthful and sexy.
07/17/2017
I didn't like this one.... I was too powdery... but it did last long, so there were pros and cons.
07/10/2017
I didn't like this one. Too powdery for my personal taste. If anyone wants it.... I'll gladly pass it over.
07/05/2017
I did not like this perfume , smells too much like an old person foe my liking .
06/25/2017
I was so happy with this fragrance. The best so far. Can't quit smelling wear I spray. Will get full bottle.
06/22/2017
I was a little afraid because the first Agent Provocateur scent I received I hated. I didn't know two scents from the same house could be so different but they are. I LOVE LOVE LOVE this. It smells like something I used to wear but I cannot remember what it was. I will probably buy a full size bottle of this.
06/17/2017
This was personally my lest favorite smell so far.
06/15/2017
I just didn't like this scent at all. It was a little to fruity and overpowering to me.
06/13/2017
I only give this perfume two stars because it is not as strong or long lasting as I personally like in perfumes. It is a wonderful feminine scent that makes a good perfume to wear everyday because it's light. I will not purchase it again, but that is simply because I prefer strong scents.
06/05/2017
I have to say this one is one of my favorite. Smell so freaking good.
06/04/2017
I love the scent. Very lasting, and not overpowering.
06/02/2017
Stronger than I expected.
05/26/2017
Love this fragrance sexy but elegant. I smelled it on me for at least 6 hours. Wished I could smell it longer.
05/26/2017
Did not like this scent. Reminds me of old VS.
05/24/2017
Very Elegant smell! Mad me feel Mysteries & Sexy! A dark heavy smell but still unique!
05/11/2017
Easily one of my favorite perfumes I've worn. Sometimes with "sexier" perfumes I feel like they are too heavy for the spring/summer seasons, but this perfume manages to be spicy and warm but still light. Absolutely love it!
05/05/2017
This one is a bit strong, but still pleasant. It's spicy and bold, and though it works all right as an "every day" kind of perfume, which is what I want, I feel it would lend itself more to a date night.
05/04/2017
I love the scent!
05/03/2017
Was sent in error it wasn't in my queue, but had to pay for it anyway per terms of the subscription.
05/02/2017
Did not enjoy this scent at all..... smelled very old ladyish...
05/02/2017
I like this scent objectively, but unfortunately it's just far too sweet for me to wear.
05/02/2017
It was a little musky for my taste. Very warm...good for winter.
05/01/2017
Good strong smell, wish it would last longer throughout the day though
04/29/2017
Not what I expected,was looking for a stronger scent
04/29/2017
Love love love it. Super seductive great for date night
04/28/2017
Burns my nose a bit. Doesn't smell very feminine... a no from me.
04/26/2017
I'm sure it smells great on some, but it was not for me. It is very strong and very "mature."
04/25/2017
No no no! This smells too manly for me!
03/09/2017
I've been a member of Scentbird for over a year and this by far is my favorite perfume I've ever received!!!!! It's sultry, seductive, spicy! EVERYTHING! I love love love it!
03/05/2017
Too strong for me. There was something in there that i liked but i couldn't get over the old lady smell.
03/05/2017
Love the intense and unique smell of Agent Provocateur.
03/05/2017
First time trying Agent Provocateur and I really like the
03/03/2017
Love it and my husband likes the scent also.
03/03/2017
Beautiful and sexy
03/02/2017
I like it. I'ts perfect for wintertime.
03/01/2017
Its just not for me but a lovely scent.
03/01/2017
Its a strong scent! It smells good but not my taste
02/27/2017
This is my first one! I really liked this scent. I am a fan of spicy and Woodsy scents, and this was a nice fit. It seemed to fade quickly, but is still a nice sample.
02/27/2017
This perfume is sexy, subtle and sublime...and sweet too with just a wee bit of a floral type note to it...It lasts for hours yet it is not overwhelming...I have to say this has been one of my top 5 scents from Scentbird since I subscribed over a year ago...Agent Provacateur...Wish I had taken the chance earlier with their perfumes...
02/06/2017
I didn't feel like this perfume was well balanced enough. I love a good dark musky woody scent, but this didn't have anything to balance it out with. Not bad but not my fave! Veeerry deep scent.
02/04/2017
If you enjoy Angel by TM and Flowerbomb V&R, than you will probably like this scent. Sweetness with a bit of spice and leather. It's a stronger scent. I like it, I don't see it as something I would everyday though.
02/04/2017
This is one of my most liked I've gotten so far. Very alluring!!
02/04/2017
Sex in a bottle ladies... My husband loves how this smells on me. And it Lasts all day.
02/03/2017
Positively surprised with this scent. It's my first Agent Provocateur Discovery. It is a mixture of sensations, dynamic, tender, provocative, romantic... It's a very intense perfume and I am loving it.
02/03/2017
Not for me. Very strong. Not quite what I was expecting.
02/03/2017
This scent is the best one I've received. I get so many compliments when I wear it. Very feminine and sexy with a slight sweetness at the end.
02/03/2017
I really love this scent. It smells amazing and a little naughty. Ironically, I have been attempting to find a fragrance that customizes other fragrances flawlessly when layered with some of my goto scents and this one does!!! I love it! Im going to add a full size bottle to my collection.
02/03/2017
Love this perfume!! I personally think it has it's own unique smell, not like anything I've worn before.
02/02/2017
love love this perfume 😍😍😍😍
02/02/2017
Its nice. Do I detect a little "Angel' in the scent? I just sprayed a little and I am liking it more and more as it dries.It is fruity. Very pretty scent.
02/02/2017
This is my favorite, makes you feel sexy. It is long lasting and a mysterious perfume.
02/01/2017
This is a really nice scent but too sweet for me, I think.
02/01/2017
I love this scent! It's very sweet however, but that's what I like about it. When first sprayed, it smells like a candy store where cookies and cotton candy are being made all at once!
01/31/2017
Love the scent but it gives me a headache.
01/31/2017
LOVE LOVE LOVE THIS SCENT! Sexy~! Seductive! Sultry!!!
01/28/2017
Sexy and unique!
01/03/2017
I love this and have had alot of compliments on it
01/02/2017
Love this scent. Best one so far.
01/02/2017
I'm really in the air on this one. At first I was not a fan at all but it's slowly wearing on me. It's a very sweet fragrance comparable to juicy couture. It's not something I would typically buy but I'm the type of person who will wear something I'm not comfortable with to see the reaction of others as it may be perfect but I'm just not used to it. My boyfriend is coming for dinner so I'm anxious to hear his opinion of it.
01/02/2017
Love it! Feminine and complex. This scent is fruity and spicy.
12/31/2016
A little on the dark and heavy side for me. I think it's a little too much. I didn't "HATE" it, but, I wouldn't buy it or order it again.
12/31/2016
I picked this scent because the reviews said it was similar to Thierry Mugler's Angel perfume. It is really close, but the staying power isn't even close. Angel will last all day, and Fatale Intense fades after a couple hours. Very musky, definitely more of a nighttime fragrance.
12/31/2016
Similar to Thierry Mugler's "Angel" but not as intense, so it can be worn as a daytime scent. It wears for the whole day, and I like that it doesn't have any sharp alcohol edge to it.
12/30/2016
sweet smell, liked it a lot!
12/26/2016
I am literally obsessed with this fragrance! Probably my favorite scent I've received so far. It does remind me a little of Theirry Mugler Angel at first, but the dry-down is a bit more spicy & not quite as strong. If you like Hugo Deep Red, Hypnotic Poison or Angel, you will love this!!! Very long lasting.
12/08/2016
This really reminds me of so many fragrances- 1st one is Beyonce Heat which i returned cause it was boring, also Katy Perry Killer Queen, same scent. Just a rich sweet berry scent. Its just too much!
12/08/2016
Very very strong. Almost sickly sweet in my opinion. Was expecting something warm and sultry because of the leather and chili. Not much depth to it, very one noted.
12/07/2016
Not my favorite. Not the perfume I was looking for...smells very pungent, strong, musty, and reminds me of an old lady. I wasted $15...again...
12/07/2016
It's nice but the pepper is too strong for my taste.
12/03/2016
This is a VERY strong perfume that reminds me so much of Thiery Mugler's Angel. While I don't mind Angel in small doses, the heaviness is just not for me. This is NOT for the faint of heart. Some perfumes are strong, but wear extremely well and sophisticated i.e. Tom Ford's Black Orchid. This is not one of those scents- more overpowering and nauseating if used every day.
12/02/2016
I like it but not my favorite.
11/30/2016
I have received multiple perfumes from scentbird and this one is my favorite !! It isnt too strong nor too sweet it is just right .
11/22/2016
Was not sure of this one on initial spray. Starts out very strong, with an almost funky acidic body odor edge to it. Like sour sweat. Then when I was about to wash the stank off of me, it softened into a sexy, sweet, spicy scent that I really liked. Didn't have much staying power on me though.
11/21/2016
This smelled somewhat medicinal (cough syrupy, maybe) right out of the bottle. After the initial fade, it smelled straight up like patchouli with my body chemistry. The scent didn't seem to last very long, either. Wasn't bad, but it definitely was not what I was expecting. I didn't really get any of the main notes.
11/14/2016
The smell was nice on me but not amazing. To me it lacks depth, not many layers.
11/06/2016
A little aggressive when you first put it in but once dry it's AMAZING. It's warm and sexy and lasts all day.
11/04/2016
I just love how this smelled. It is a sexy but soft scent. I just wish the scent lasted longer. I would love to own the big bottle.
11/02/2016
my husband loves this. I thought it would be very sweet, but it's not.
11/02/2016
I didn't really like this one. Way too strong for me.
11/02/2016
It's okay. Sweet but not extremely sweet. Last pretty good while.
10/28/2016
Love this so warm and sweet reminds me of "Angel" which I love Has Vanilla base you can really pick it up. reminds me of sugar cookies and Christmas time mixed together. Great cold weather scent.
10/14/2016
Warm and wonderful fall/winter fragrance. A sweet amber-vanilla, bit gourmand. Lasts on my skin a good 6 hours. Just a hint of spice around the edges, not much of a licorice note at all....
10/09/2016
The best of the best love the smell
10/08/2016
I liked this perfume. It is unique. Definitely an autumn fragrance. The paprika made it warm and spicy. I received a lot of compliments on this scent but was not in love with it. It also fades pretty quickly.
10/06/2016
OMG!!!! LOVE this scent! The first day I wore it, two different strangers walked up to me to ask me what I was wearing because they loved it! Even my teenage daughter complimented me on it! The scent stays on for a long time without wearing off. Will definitely buy this one!
10/01/2016
Lover this scent
09/30/2016
This is a strong scent, sweet, but also a bit musky. I feel that it goes very well with my body chemistry. It is also more of a night-time fragrance, like for a dinner date. This is a great fall scent, with the spicy smell bringing on feelings of being in a field of color-changing aspens...
09/26/2016
I did not like this fragrance at all. I felt like it was to musky, didn't work for me.
09/22/2016
It is a beautiful scent. My husband loves it. At one point it smells like a freshly opened baby diaper bag. It is a bit mature. Someone in their 20's probably won't like this. It does not last on me. It last's maybe an hour or two. It is light and lingers but it is very faint on me. It does have have a "Grandma's powder" smell to it. The initial spray is strong. After a few minutes it lightens. This is the type of perfume you spray in the air high and walk into. Not spicy to me. Maybe a tiny bit woody. Personally, I think this is more a transition from fall to winter type of perfume.
09/19/2016
Warm Sweet Amber Scent. I Love it! Exactly what I hoped it would be. A small amount goes a long way, it really lasts.
09/07/2016
Has a powdery scent, but nice. It lasts.
09/03/2016
Spicy, soft and slightly gourmand. It's like a lighter, less sweet version of Angel (although I love Angel it's sweet heaviness is reserved for only the coldest days). Whereas Angel is a Chocolate-Patchouly bomb, Fatale Intense is a Vanilla-Pimento-Patchouli, soft and understated, but definitely there. Interesting enough to be fun, but spicy enough to "grown up" and not kiddish. Also considering that it is slightly musky, I would suggest this one more for Autumn/Winter.
09/02/2016
Grown and sexy scent..... Love it!
09/01/2016
i loved it smelled heavenly , i love this companies scent's their so uber woman ...<3
08/31/2016
Absolutely wonderful, complex, and sexy scent. The perfect combination of sweetness and Musk, like a more grown up and sexy Pink Sugar. My new favorite scent, especially for fall, along side Trish McEvoy No. 9 and L de Lolita Lempicka. My very first sent after joining is such a huge success, I can't wait for next month's package!
08/23/2016
The smell is so sexy. Out of all the perfumes I've recieved this one is my favorite. It smell something like Angel.
08/18/2016
I love spicy perfumes and thought I would love this one. Unless you love a very strong pepper smell (literally!) as well as it being mixed with someone else...you will not like this. I'm not really even sure how to describe it. It smells like something that my great grandmother would wear + lots of pepper. It mellows down eventually but I just cannot stand the smell. Unless you want something older smelling...this isnt for you.
08/08/2016
I enjoy wearing this one. It's sexy and good for a date night or when you know you're going to be up on someone.
08/05/2016
Love! A very sexy scent. You definitely get the spicy top note in the beginning. Then as it wears it mellows into a nice vanilla and amber smell. Just lovely.
07/12/2016
Older smell but not bad
07/05/2016
The scent is seductive and lovely at the same time. With hints of vanilla and the sweetness of almost a candy scent, I just love this perfume. I would have given it 5 hearts if it had lasted longer than two hours.
07/05/2016
Generic. Smells like others out there. Not special.
07/02/2016
Love this perfume, smells feminine and intense. Lasts for 8 hours easily.
07/01/2016
Love this! Elegant and spicy!
07/01/2016
This was my first perfume from ScentBird, and after reading up on it I chose it because it seemed to fit in with some of my other favorites, like Versace Crystal Noir and Thierry Mugler Womanity. As it turns out, it's almost a blend of the best of both. In the beginning, the pepper hides under a powdery sweetness, and it tickles the nose like a provocative Maitresse. As it dries down the licorice, vanilla and leather come through, like a sweet but dangerous place to spend an evening. An hour or two later, the floral remains, a gentle lotus left nearby as a reminder of the figure that came earlier. As ScentBird says, it is a sexy and warm fragrance that is unique and tempting. I certainly recommend this scent to anyone who reads the words and feels something stir inside them.
06/21/2016
good scent, it's very sexy not good for everyday work but perfect for a date night. It last a good amount of time
06/03/2016
loved this scent.
05/26/2016
Really nice amber-y scent. Smells a lot like Angel. I really enjoy it, but the lasting power isnt the best.
05/26/2016
Fatale Intense is an interesting brew that starts out with a peppery bite that gives the perfume an almost effervescent quality. The peppery note is more felt at the back of the nose than actually smelled. Though not as heady and deep as most of Agent Provocateur's perfumes, Fatale Intense has a sexy dry heat about it. The floral notes are more of a pleasant but generic bouquet than an individual presentation. For me this is a good thing where the rose note is concerned but a little disappointing that the Champaca isn't more prominent. The licorice notes are very vague and over shadowed by the dewberry. On my skin this isn't as syrupy as some others claim. Dry down is a dry (not sweet) vanilla-amber with a hind of dewberry sweetness and just a ghost of the pepper. A solid three hearts, maybe four hearts for those who like their perfumes a little less heady than I do. Fatale Intense has a strange dry heat about it, like the sexy smell of sun heated skin (but not in a tropical beach vein). Sillage is below average on dry down. Longevity is average as well.
05/06/2016
Beautiful scent....It faded quickly on my skin though :(
05/05/2016
Lovely sexy warm scent.
04/29/2016
Smells wonderful on, I had so many people ask what I was wearing
04/05/2016
I would wear it sometimes, maybe on a date or in winter... not bad at all but a little too strong for my taste
04/02/2016
I really liked this scent. I thought it stayed well and wasn't too overpowering.
03/29/2016
I'm glad I got this, but it isn't my favorite by AP. It dried down to a very flat, leathery fragrance. I guess I was hoping for more lotus or more spice. The top note was really pretty.
02/29/2016
Just receieved this perfume today and so far, i really like it! My skin chemistry tends to be kind of weird and fragrances can wear oddly. It's kind of woodsy on me, with a little spice.
02/25/2016
Love this scent! It is a SWEET floral that at dries down to a warm sweet vanilla with the surprise scent of black leather. Unusual and unexpected. I only wish it lasted all day. It is strong at first but is completely gone by mid-day.