Acqua di Parma
Colonia Pura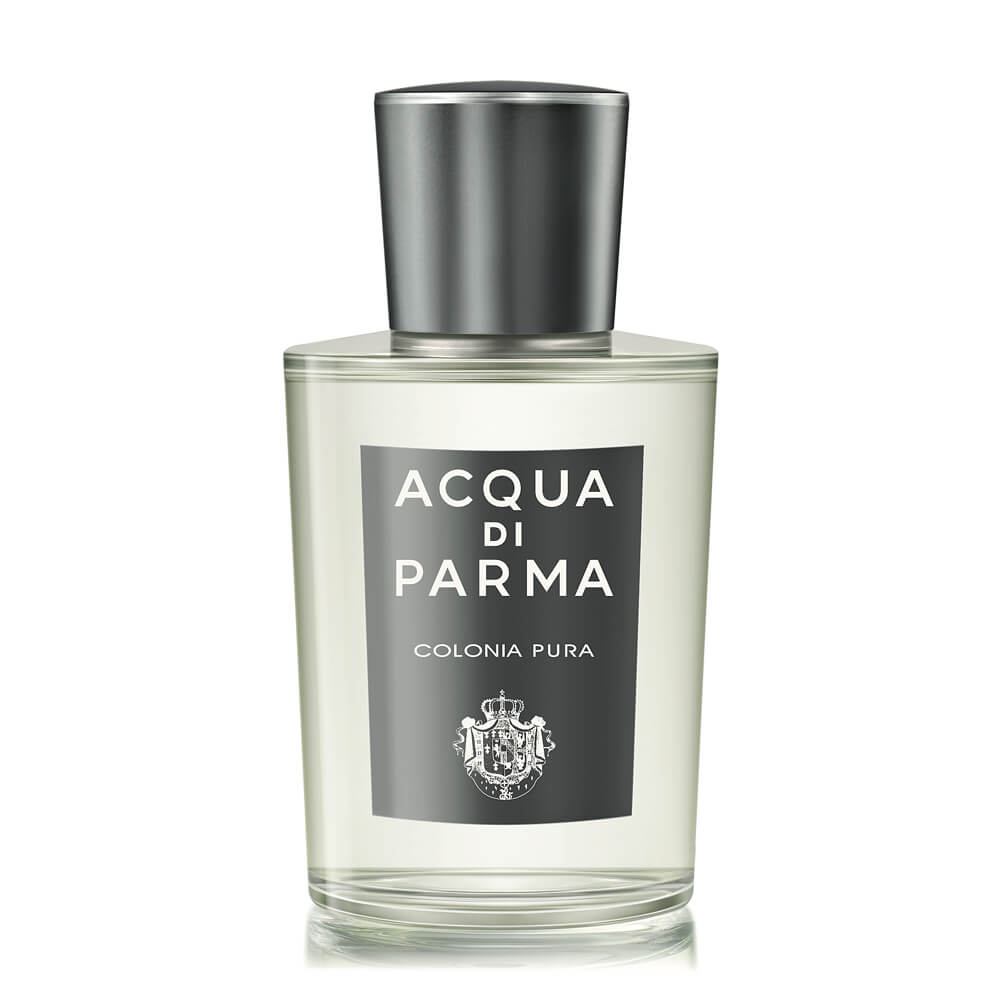 Get a 30-day supply of Colonia Pura
for
$
14.95
Notify me once this scent is available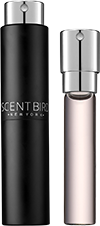 0.27 oz subscription

0.27 oz a la carte
Share and earn free perfume
Notes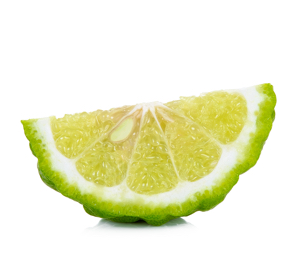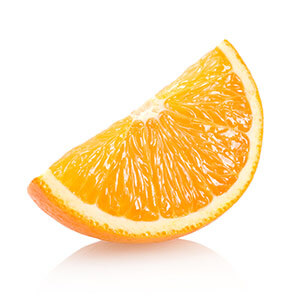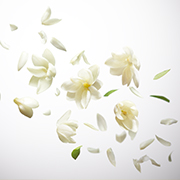 Description
Colonia Pura is sunny and spicy, that opens with bright citrus notes at the top: bergamot, juicy orange and delicate petitgrain. This sparkling trio fades into a spicy floral heart featuring coriander, jasmine sambac absolute and narcissus absolute. The base highlights dry woods and spice, with cedar, patchouli, and musk.
You may also like
Colonia Pura by Acqua di Parma Reviews
11/23/2017
Smells to sweet !!! Don't like it
11/18/2017
Don't want nothing for men I'm a woman
11/18/2017
Fragrance isn't bad but, in my opinion, it doesn't stand out. It doesn't last all day. I didn't dislike it but wouldn't order it against.
11/17/2017
Took a few wears to get used to. But I actually really liked it the more I wore it. Got a better result from spraying on my neck rather than my wrists
11/17/2017
I don't like this.
11/16/2017
It smells nice and fresh. It's not an overpowering scent but I get a lot of compliments on it when people smell it on me
11/16/2017
I do not like this scent at all. It smells like an old woman. One tiny squirt and I was apalled. If I could return this I would.
11/16/2017
I do not like the scent at all. Too florally. I feel like I smell like an old lady.
11/14/2017
Very smooth , clean , and masculine fragrance . Reminds me of walking down a beach on a sunny day .
11/13/2017
My favorite so far!
11/12/2017
Nice smelling cologne. Not a cologne I would wear everyday because it does not last. smelled very good while it's on. It's something that I would probably wear if I was just going out to dinner and then back home. Nice smell though.
11/09/2017
Great scent not too heavy
11/09/2017
The scent is OK... I wear it daily just to go to the office. This is definitely not a clubbing cologne and much less a cologne to impress girls. It's a clean smell that is not very long lasting that you wear just to not smell like nothing.
11/09/2017
I LOVED this cologne. It has a citrus-ish scent to it that smells fresh, clean, and revitalizing. I will probably buy a full bottle of this if I don't like the next couple of samples I get.
11/09/2017
Smells great and only need a few sprays and it last a good amount of time. I'll be getting this on again
11/08/2017
Didnt like it smells like a oranges and limes very sour and dry down smells like oranges and burnt rubber. Not for me at all. 2 thumbs down.
11/06/2017
My first show and smell woot woot! This fragrance is nice - it's subtle and clean - will most likely wear it throughout the winter.
11/04/2017
I love smell great
11/04/2017
Citrus, floral, bit of spice, but not at all feminine. I only need one spritz of this one because it is pretty potent, but the ladies love this one. Airy enough to wear to the office, unique enough to wear to the party or date night. Love it!
11/03/2017
Light sent, smells nice, wear anywhere whenever scent.
11/02/2017
i was asked what did i have on and i replied a hard on i didn't know you could smell it!
11/01/2017
If you want to smell like an orange, then this is the one for you.
10/31/2017
Very good smell
10/31/2017
Absolutely loved the smell, very nice but not too overpowering
10/31/2017
One of three I received this month it is great!! Clean smell and not overpowering!
10/30/2017
Great perfume.. Didn't hear about this before so wanted to try and not at all disappointed with it.
10/29/2017
Love it ...have been getting a lot of compliments on this. I will purchase a larger bottle ...Great Scent
10/29/2017
I hope you like citrus, because this makes you smell like a sticky kid with a mouthful of jolly ranchers. You'd be better off with Old Spice, and that's saying something. I hope you like it better than I did.
10/28/2017
Good, long-lasting fresh scent
10/28/2017
Good scent, but a little too subtle
10/28/2017
Subtle, classy, versatile. Nice citrus notes. Will probably buy a full-size bottle after the sample is gone.
10/28/2017
I love this scent I would buy it for myself or as a gift to my brothers
10/26/2017
I ordered this specific Acqua di Parma Flanker as I had heard Francois Demachy was the nose behind this flanker. I was not disappointed. The Jasmine and wood are really nice in this one. This is a dumb reach fragrance for me. I get excited every time I get to wear it!
10/25/2017
loved this one, used every drop throughout the month
10/24/2017
This was the first cologne I received and did not dissapoint. Next month's scent has some big shoes to fill.
10/24/2017
Smells like lemons and limes and way to sickly sweet
10/23/2017
Love this! Smells clean and fresh, and lasts a long time with just a spray or two.
10/23/2017
Smells freshhhh
10/23/2017
Really enjoy this cologne. The scent lasts, without having to apply too much. Very subtle but you can definitely smell it.
10/21/2017
Love this cologne. Wore it last night and people were asking me about it all night. Clean, fresh, and just subtlely sweet without smelling feminine.
10/19/2017
It was a very light fragrance, not too strong and not overwhelming. Lasted a couple of hours. Perfect for the office or a casual outing.
10/19/2017
Not as fresh smelling as I would normally like.. kind of musty smelling
10/19/2017
It was okay. Definitely not my normal style but was nice. I wouldn't buy a bottle but it was fine.
10/18/2017
Very classy fragrance. Highly recommend.
10/15/2017
Very nice scent!! Light and cool...perfect for spring or fall. I'll probably get a full size bottle.
10/15/2017
Love it this is a must have last about 2 to 3 hours and is smell amazing. 😎
10/13/2017
It's just OK. Its not going to wow anyone or make them wonder why you smell good. Its like vodka, it doesn't get in the way of a good time but it doesn't exactly jump out at you and scream, "Drink me!"
10/13/2017
This one in particular smells like a go to casual that's easy and not too strong. Lasted about 3 hours which isn't too bad.
10/12/2017
Horrible smell, thought it would be fresh like dolce and it's actually very musky even more than Chanel chance...very floral ...old lady smell...gave me a headache within minutes :(
10/12/2017
I thought I would like this one but as light, crisp and fresh the smell is still very masculine. I tried giving it to my husband but he did not like it either.
10/12/2017
A strong citrus smell, a little too much fruit for my personal taste. Very fresh smelling and lasts a long time. A very good cologne for those who like fresh citrus scents.
10/12/2017
Beautiful Fresh Floral. A great pick for Fall.
10/11/2017
I just got into ScentBird and received my Acqua Di Parma Pura. and I really enjoy it. Very fresh and lasting.
10/11/2017
Great fragrance. Smells awesome. Lots of compliments !
10/10/2017
Absolutely amazing!!! It's fresh and clean a very unique fragrance. I've gotten numerous complements. It also has a good duration period.
10/09/2017
Absolutely fantastic! I love everything about it. It smells very fresh, but nothing overpowering, and every girl I meet tells me I smell fantastic!
10/07/2017
Clean smell the the fruity note. With a hint of woodsy sweet smells great.
10/07/2017
It's an okay scent. It also lasts for a while if you don't sweat a lot
10/07/2017
I do like the way it smells. I like the citrus in it.
10/06/2017
Favorite Fall scent!
10/06/2017
Favorite Fall scent!
10/06/2017
I have a few from this house and was excited about trying their newest release. This is a very nice neroli based fragrance that has just the right amount of citrus to make it a bit more masculine. Very well done.
10/06/2017
I do like this scent.
10/06/2017
This was waaaaay to musky at first and I got a lot of disgusting looks from women, later on it smells good. I definitely will NOT buy this not any of this brand ever again.
10/06/2017
Smells a lot like my grandma's perfume. Really didn't like it. Smells too feminine for my taste.
10/05/2017
Just ok!! Kinda smells like a womans perfume
10/05/2017
Smelled really nice. Not over powering
10/03/2017
One of the worst scents I've ever smelled and a bad first impression as this being my first shipment from scentbird. It smells like a wet tree. Awful just awful
10/03/2017
I love this scent! Not too strong and also last all day.
10/02/2017
My absolute favorite so far
10/02/2017
nice one with good notes
09/30/2017
Horrible smell!! Is way too sweet I get a headache and nausea
09/28/2017
What a fantastic scent by Acqua. Just a couple of sprays and you're ready to go. Sweet yet musky scent leads to a suttle calming citrus. First 2 hours you leave trails, 3-6 hours on it becomes a close up and personal scent. Perfect for date night, or public brunch setting with the crowd.
09/28/2017
I got this for myself (female) as I love citrusy, unisex type scents. Based on product reviews on Scentbird and elsewhere I decided to try it out despite it being a "cologne." Not disappointed! It's a summery, fresh scent that I feel is truly unisex. I really like it and will have no problem rocking this for daily wear. [For reference, I tend to not like florals or powdery scents and am quite scent sensitive to them, so I struggle to find something feminine in the perfume side of the aisle. My body chemistry tends to pull things overly floral.]
09/27/2017
This is the second time i get a femin scent the first time i hated it this time im ready to cancel
09/27/2017
This is my first scent from scentbirds. Have to say I'm not disappointed at all. It's a nice scent. I do think it's slightly more on the feminine side but not bad at all. Something I would be happy wearing.
09/27/2017
Love it it's very versatile hate musky colognes
09/27/2017
This cologne has more of a feminine smell than I wish for. Definitely something i will not wear ever.
09/26/2017
Not a terrible smell just one I didn't enjoy smelling like for most of the day. Advertised unisex but has a really strong feminine quality great if that's what your looking for I was not.
09/25/2017
The scent last long, is good safe cologne.
09/23/2017
Nice smooth scent. Glad I tried scentbird.
09/22/2017
Great scent!!!
09/20/2017
this cologne smells terrible.
09/19/2017
Nice citrus smell
09/18/2017
First shipment, went with the cologne of the month. Not disappointed! So far so good, let's see if it lasts all month!
09/15/2017
Awesome citrus smell, last for a few hours.
09/15/2017
This is definitely a summer type of fragrance. Very orange-y and also kinda feminine. Not what I am into. My wife said it didn't smell good to her. It smells to me is if you were to take a dandelion and an orange and grind them together in a bowl basically.
09/12/2017
A little too citrusy, so it would be a better scent in a much hotter temperature or season. I am highly seasonal type of scent user, so this will be in my summer collection.
09/09/2017
First experience with scent bird. Like the concept as a whole and this one smells really nice. Definitely won't be an every day scent but the point of me doing this is to have a variety so interactions with the company are off to a great start!
09/07/2017
The smell is overall good smeel but way to citrusy than what i usually like
09/07/2017
Nice smooth smell, lasts all day, a bit too much citrus for my tastes. Good experience however.
09/06/2017
Never recieved. Contacted scent bird multiple times and recieved no replies about the issue. Beware of scam.
09/05/2017
Really enjoyed this scent.
09/05/2017
I really dont care to much for the smell of this cologne. It smelled to much like an orange for me. If that is what you like than you should buy this product.
09/05/2017
Smells like old lady perfume I do not recommend it at all
09/01/2017
Is wonderful I love it
09/01/2017
Love this! It's sooo good.
09/01/2017
I just got this sent in the mail and wow I really like it.
08/30/2017
Wonderful scent!!! I want a whole bottle!
08/28/2017
Truly amazing.Smells fresh and citrusy without being overbearing. Definitely a MUST BUY for me !
08/26/2017
I love it 😍 smells wonderful! I wouldn't think to try it in a store but I love it. Its fresh, citrus, and spice.
08/22/2017
This month's scent is my first one. I would say that they picked the perfect scent that i love. The citrus in the begging is great then fades to a spice that stays with you a LONG time. I don't wear cologne a lot. People notice this quickly and loved the scent as well. I will be purchasing a full bottle of this scent.
08/15/2017
Love love love this.