(MALIN+GOETZ)
Moroccan Fig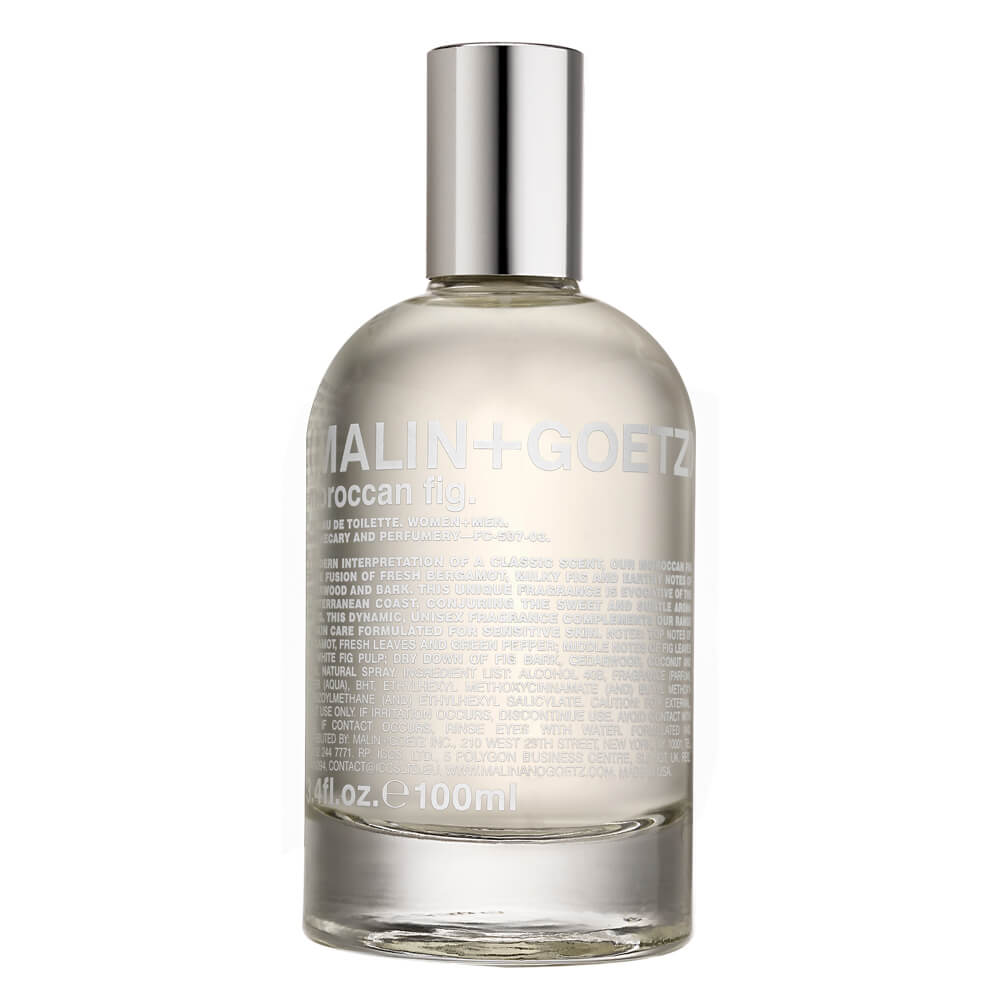 Get a 30-day supply of Moroccan Fig
for
$
14.95
Notify me once this scent is available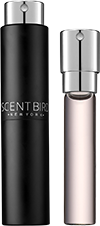 0.27 oz subscription

0.27 oz a la carte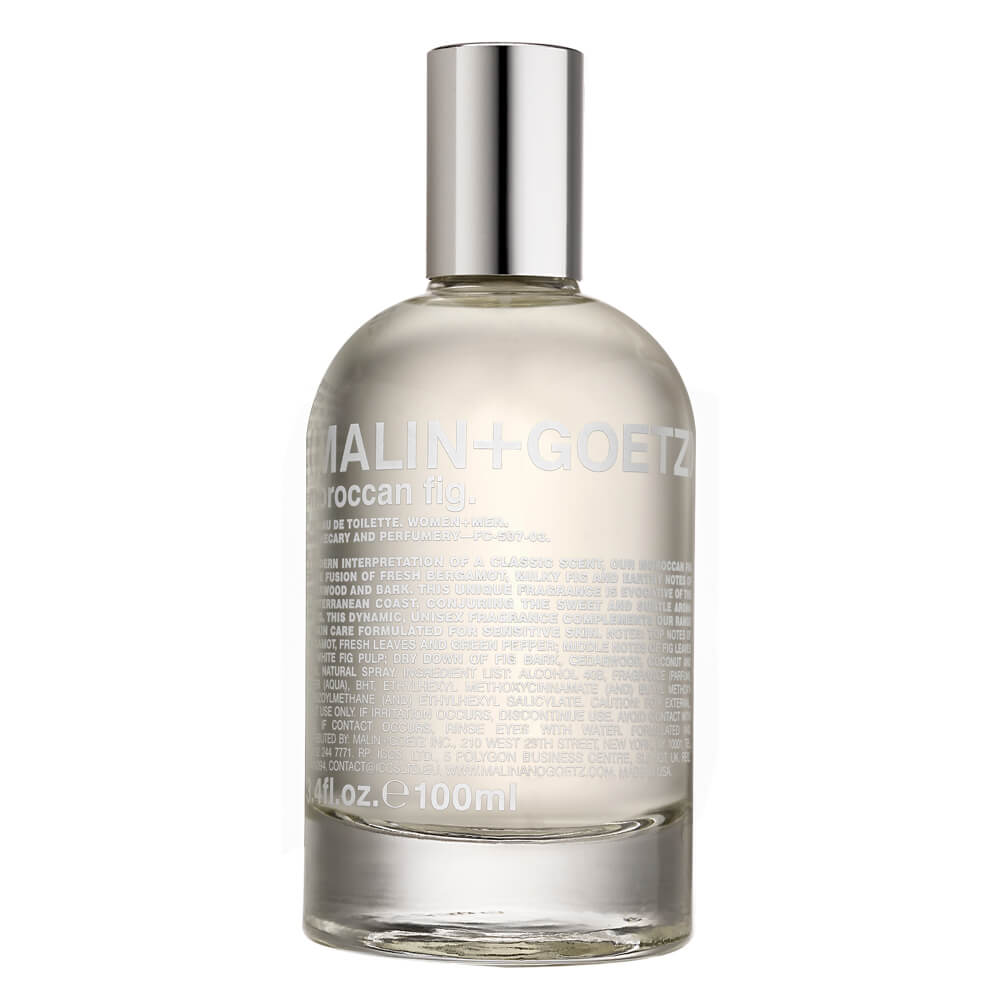 3.4 oz bottle
Share and earn free perfume
Notes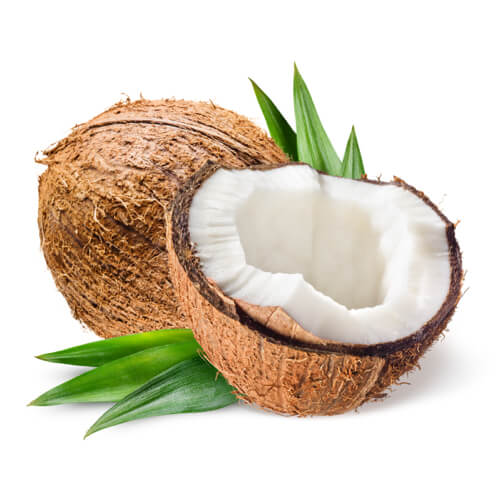 Description
A modern interpretation of a classic scent, moroccan fig is the fusion of fresh bergamot, milky fig and earthy notes of cedarwood and bark. This unique fragrance is evocative of the mediterranean coast, conjuring the sweet and subtle aroma of fig.
You may also like
Moroccan Fig by (MALIN+GOETZ) Reviews
10/27/2016
it's nice but nothing interesting, just typical woody scent
10/18/2016
Clean, fresh, woodsy scent
10/09/2016
I love the scent of fig and I like that it one is done right. Very mysteriouos, different and sultry. I love wearing this in the fall.
10/09/2016
At first smelling from the bottle I wasn't sure if I liked it. I wore it for a couple of days but and had to give up on it. It smells like a pine tree
10/07/2016
Smells just like the forest, all mossy and piney, so much so I thought I might have to flick mushrooms off of me. Not my favourite, but it's wearable for a change in pace.
10/06/2016
This scent was much woodier and significantly less sweet than I expected. With that said however it is delightful! It's invigorating and wholesome while still being feminine. Is this perfume were a woman... she would be tall and strate as a pine, lithe, have a commanding presents and the gentle grace that attracts fragile creatures.
10/05/2016
Ehhh... it was just ok. At first it smells like bark of a tree then fades into coconut
10/04/2016
Didn't really like it. Not very strong. Just not to my liking.
10/04/2016
This smells absolutely amazing on me. It last for a good amount of time as well. It's a great scent for the Fall season.
10/04/2016
Obsessed. This scent is everything I love
10/03/2016
This scent is absolutely amazing. It is long lasting and has woody undertones. It is not too sweet for daily wear. I recommend this to anyone who prefers woody scents to fruity ones.
10/01/2016
Not a fan of this. I had to give to a friend that loved it. The scent did last all day and night.
09/30/2016
Very interesting and particular scent. I realized later that this is supposedly a unisex perfume,I quite like it though
09/30/2016
I really like this...very light and a little sweet without being sickly sweet.
09/30/2016
It's different...but smells very beautiful!
09/29/2016
I love this smell! Doesn't last as long as I would hope but it is clean and fresh with some earthy sweetness.
09/28/2016
This is my first scentbird sample that I have absolutely fallen in love with! It has a beautiful fig scent to it and it lasted all day on me. I would get a whiff of something that smelled so clean and fresh and realized it was me!! This is a pricey perfume but I love it so much I need to buy it!
09/25/2016
I love the earthy but fresh qualities of this fig fragrance. M&G make good quality juice. I really do like it. However, at the rate-rate retail asking price, there are other much more affordable (and more complex) fragrances available online at 1/4th to 1/5th the cost (eg Ferragamo). Oldies can be goodies - especially RE a note that has been around since Roman times. Hence the 3 stars out of 5 and a thumbs down on making this bottle-worthy. [Needs to be 4 stars to get a bottle.]
09/07/2016
More earthy and leathery than bergamot. Not very unisex, in my opinion. My second Malin+Goetz, this one also does not last very long. Disappointed in the brand overall.
09/07/2016
Smells like trees not a fan
09/04/2016
This is a fragrance you will love or dislike. I do like it but it's not my favorite.
09/01/2016
I wasn't sure about it at first, but it definitely grew on me. It's more clean and fresh than it is sweet. My only drawback is that it doesn't last very long.
09/01/2016
This month, I selected my scentbird sample as a gift for my husband instead of myself. He absolutely loved a small sample I gave to him of Figuier Ardent by Atelier Cologne. This fig scent has some similar notes, but has enough differences to not be a duplicate. Verdict: I think it smells really nice. Earthy, yet creamy, a little green, and a little bit of tart bergamot. It doesn't last as long as the Atelier Colognes do, and he's running out already after well under a month! Partly because he loved it enough to reapply when it faded. So, it smells great, but is not as long lasting as the retail price might suggest.
08/31/2016
Interesting scent
08/31/2016
Hated it! Doesn't smell good at all! Smells like fresh cut grass!
08/30/2016
SO amazing. It is dark and musky. Almost masculine but it has a sweet smell to it that keeps it famine.
08/30/2016
Kinda reminded me of a scent for an older person in his 60s or 70s. Didn't like it.
08/30/2016
I was SO EXCITED for this one, only to find out that it is the most nauseating scent I have ever whiffed. I don't mean to be overdramatic, but this one triggered one hell of a gag reflex. It's like celery and hospitals. I love every "note" that was listed on this one (which is why I was so excited!), but this has some undertone that gave me such a visceral reaction that I can't even put it into words! I feel really bad leaving such a negative review (and I realize that perfumes are HIGHLY subjective), but I will do everything in my power to avoid any other perfume that smells even remotely similar to this one.
08/29/2016
I really like this scent .... It's different I would wear this in the fall, it's a cozy scent to me
08/28/2016
i thought i would like this more than i did. it is very fresh and clean scent but something was off about it on me. it also did not have good staying power
08/26/2016
Love this. I'm a sucker for a good Fig perfume (I'm looking at you, Acqua di Parma Fico di Amalfi), and this one does not disappoint. There is a nice warmth to it, too. My only regret is that the scent does not linger as long on me.
08/24/2016
Just got it today and I am torn. when I first sprayed it, it reminded me of soap but as I am getting used to it it turns into a spicy clean scent. Def would be a good scent for a man. You have to like clean scents to like this one
08/24/2016
This is my new favorite perfume! It is certainly green, like others have mentioned, but not a spring green feeling. I get more of a end of an autumn green. The fig lends a sense of warm harvest, and the fig leaf, cedar and tree notes add an acidity that wakes up the senses. It dries down with a bit of powdery musk, but still retains that autumn green with sweet fig. I have not smelled anything like this before, and will certainly be buying it again!
08/03/2016
Fresh, green, but with a hint of spice and warmth. Love it! I find it comforting
08/01/2016
I was hoping this would be more of a purer scent than perfumey, but it is definitely perfumey. I think wearing it for long would give me a headache. It is a very interesting arrangement though, very complex.
08/01/2016
Clean, fresh, green, perfect!
07/31/2016
Love this scent! It's very light and perfect for summer.
07/29/2016
I love this scent. It's fresh and green and then as it dries down it gets a bit musky.
07/21/2016
Very natural fig as the primary note. Dark wood fills the rest. Myself, I don't pick up any citrus. Not a sugary sweetness .. a dark, warm fruit. Very nice.
07/15/2016
Different scent. Has a real earthy smell to it.
07/08/2016
I like but don't love this scent. It is beachy but has a coconut note that is a little sharp for my taste.
07/08/2016
I am so happy that I chose this fragrance. It is a scent suitable for every season. True to its description, I am pleased, and will purchase in the future!
07/06/2016
I have not received it yet.