(MALIN+GOETZ)
Moroccan Fig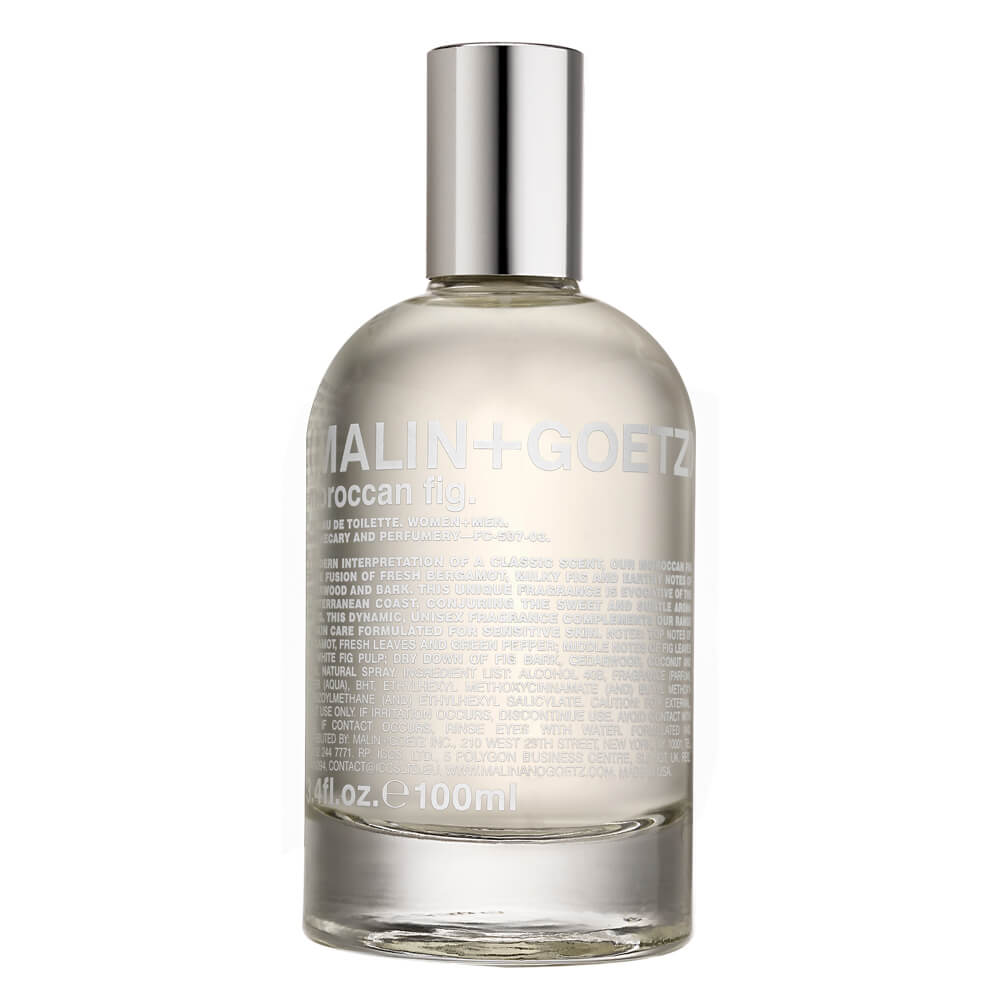 Get a 30-day supply of Moroccan Fig
for
$
14.95
Notify me once this scent is available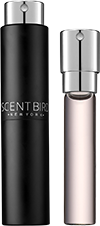 0.27 oz subscription

0.27 oz a la carte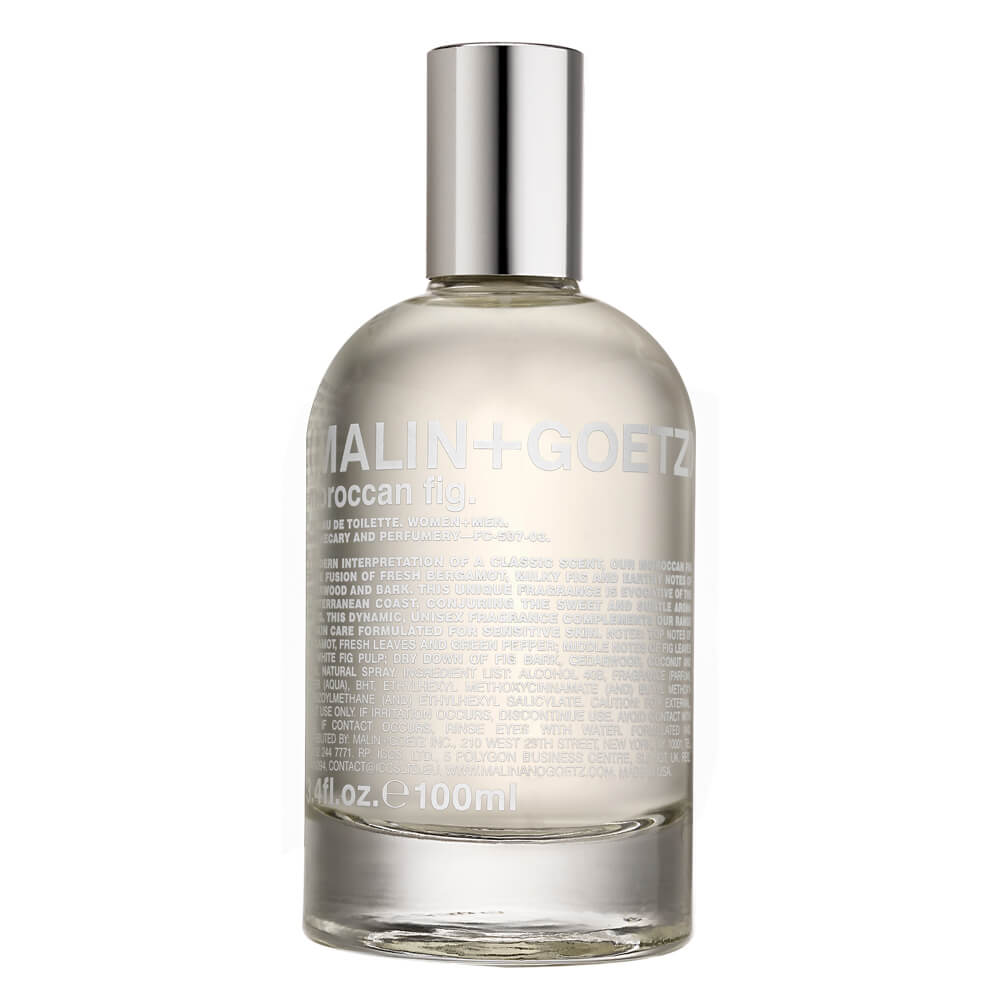 3.4 oz bottle
Share and earn free perfume
Notes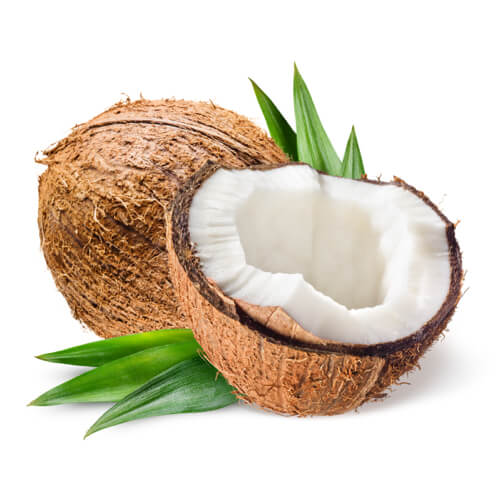 Description
Moroccan Fig is a light, tropical fig perfume layered with green pepper and coconut, for a spicy and deliciously earthy experience. The heart of Moroccan Fig offers a round, fleshy, and full profile of sweet, dark fruit that will definitely get you noticed as it heats up.
You may also like
Moroccan Fig description
Some perfume notes don't get enough of the spotlight. While the masses go for rich, sweet, sultry vanilla or hot, animalic leathers, there are other perfumes that are every bit as enticing and primal but for some reason don't seem to get the love they deserve.
Fig perfumes are without question some of the most entrancing scents you'll come across as you build your collection. They are every bit as sultry as a gourmand dessert scent, and have an earthy, secretive sensuality that is impossible to ignore. So if you want to make a mysterious and seductive statement with your scent wardrobe, try a fig-based perfume and pair it with bright, contrasting textures and colors. Fig scents are also perfect for when you want to wear dazzling patterns or dashes of loud color; they provide the sophisticated restraint to balance your look, while still giving you room to flex your style.
If you've never tried fig in a perfume before, let us introduce you to Moroccan Fig, by (Malin + Goetz). Moroccan Fig is a light, tropical fig perfume layered with green pepper and coconut, for a spicy and deliciously earthy experience.
The top notes include bergamot, a "fresh leaves" accord and green pepper, which wakes up your senses, instantly transporting them to an exotic, private island covered with green meadows and dense forests.
The heart opens after a few minutes of exploring your new island paradise, with both fig leaves and fig pulp, changing the fragrance's color from deep green to dark, royal purple. Fig is a wonderful combination of sweet, jammy fruit and sheer, youthful and verdant stems. It also has a dusty, almost powdery dry texture, (similar to cinnamon), that lets that jammy fruit stand out. And the fig pulp gives the heart of Moroccan Fig a round, fleshy and full profile that will definitely get you noticed as it heats up on your skin.
The drydown is where the yummy coconut note shows up, to blend in with the round, sweet pulp and finish off the tropical vibe pulsing through the fragrance. There's also a bright hit of dry cedar and tangy musk to amplify the rough silk texture of the fig leaves.
(Malin + Goetz)' Moroccan Fig has everything you need in a beguiling and otherworldly fig perfume. The green overture in the top notes is the perfect appetizer for the dark juicy sweet pulp in the heart. And the coconut layered in the base adds a milky sweetness of its own that syncs your body to fantasy island time instantly. So grab that bartender and order another Mai Tai, and forget the mainland for awhile.
Read more
Moroccan Fig by (MALIN+GOETZ) Reviews
12/02/2017
Very musky and woodsy, a bit too much so for me. The sweetness of the fig is present but not the main note. Definitely not an every day or every season scent.
11/30/2017
It's definitely a different smell, I do like the earthy notes once it fades a little. At first spray it may come across strong, but I've grown to like it. My husband, not so much, lol.
11/30/2017
It is so light you barely smell it
11/30/2017
This is a very very woodsy scent. It is a little too woodsy for me.
11/29/2017
This has a really weird, medicine-like top note. Once it fades off it's amazing and smells so sophisticated. I think it's more for a lady in her 30s or late 20s and it's absolutely beautiful. Love this interpretation of fig as it is one of my favorite notes
11/24/2017
i love this scent. It fades very quickly but my fave so far.
11/20/2017
Too sweet and feminine for my taste
11/20/2017
Love this scent. Thinking about buying a bottle. Not for the sweet, citrus light smelling crowd. Love the woodsy, fig smell. Wasn't long lasting on my skin. Would get again
11/17/2017
Disappointing. I don't smell fig at all. Perhaps my bottle was filled with the wrong scent? Seriously, this smells like bug spray mixed with window cleaner. So bummed because I loved Malin+Goetz's Dark Rum so much. This was a huge disappoint and I won't even finish the sample.
11/16/2017
i enjoy the light fragrance of this scent.
11/16/2017
I was pleasantly surprised by this scent. The fig is delightfully delicious. The scent sneaks up on you and wraps you up in pleasure. Will be getting this for sure.
11/13/2017
Too soapy for me. Did not care for this scent at all
11/05/2017
I liked this one surprisingly!! Happy to really smell the fig in this
11/04/2017
I wanted to like this fragrance, but it just smells like dust and spices to me, heavy on the dust. Maybe it could work in cold weather. I'll give it a shot again once winter comes.
11/04/2017
This scent smells very soapy to me. Not a "clean" smell, a soapy smell. Of scents, it is my least favorite for a perfume.
11/04/2017
This is a bright and happy smell for me. I really like this one!
11/03/2017
Did not like this scent too much.
11/03/2017
I wanted to try something new and something I would not normally choose. Unfortunately, I hated this sense and could not bear it at all. The idea of fig sense is clever, but definitely not for me especially for a wood sense lover.
11/01/2017
I absolutely love a fig scent and this did not disappoint....exactly what I was looking for!
10/28/2017
I usually don't like the way perfume smells right after you spray it...too perfumey :) But I loved this one right way. I could definitely smell the fig which is a plus for me but it doesn't last & is why only 4 stars and I doubt I'll ever buy it. After the initial fig dried off it was ok. Wouldn't say this has a floral or sweet smell... something else which is why I liked it.
10/28/2017
This is, by far, my favorite one so far! I love the scent. It appears to be strong but when you spray it on it settles down and doesn't need fade away and it's subtle and nice.
10/26/2017
I love the freshness. Its soft and dramatic but light and beautiful. I love it!
10/26/2017
I couldn't love this scent more. It is fresh and sweet without being cloying like other fig fragrances. I have a lot of success with its staying power. It's nice to wear a perfume that has nontraditional notes; very memorable.
10/24/2017
I love the crisp smell. It's a subtle, soft scent that fits me perfectly for the everyday wear. May need a renewal spritz or two for later in the day, as it doesn't have much holding power, but overall love it.
10/24/2017
This perfume is my first disappointment sense June. It is way too citrusy. Smells like a bath room spray.
10/17/2017
Smells great, love the crisp scent but fades too quickly. Probably wouldn't buy because of that reason.
10/05/2017
While I love fig smell for my home, I've found I do not enjoy it as a perfume. Just my opinion; the perfume is nice just not for me.
09/28/2017
Disappointed I got this. Smells gross.
09/26/2017
This fragrance is so smooth and it just makes you feel great and the ladies love it
09/26/2017
In my opinion this is one of the worst colognes I've received. The scent reminds me of cardboard boxes and lemon. It's just not for me. The smell doesn't last long at all which was a plus in my case.
09/19/2017
Was skeptical of a unisex scent, as I enjoy primarily masculine scents. But the name stood out and I said "screw it, why not?" Upon initial sniff, it's very light and fresh with sublte floral and fruity notes (as expected and all in good balance). Though it is a very pleasant scent (and the right guy can pull it off no sweat), I find it to be slightly more feminine than I'd hoped for. I'm not sure that it's right for me. Still, worth the effort to try and experience it, and I'm sure lots of others will enjoy the scent very much! Overall quality and ability to last throughout the day is impressive. Hope this was helpful!
09/11/2017
I love this perfume. It was the first scent I got and its wonderful. I have had many people ask me what it is. I like the sweet, peppery smell. It is not to strong that it overpowers my office, but still leaves me smelling nice.
09/09/2017
This one is my favorite so far.
08/28/2017
Smells nice bit does not last more than five minutes without completely fading off. Not worth it at all, waste of money.
08/27/2017
Love it. Not too strong
08/27/2017
For anyone who likes just a hint of coconut sent in their fragrance, this is FABULOUS!!!! After the notes of coconut sent have a tone down, the fig scents start to come out. It reminds me a little bit of Fahrenheit fragrance. This is one I will definitely buy the full bottle of down the road!
08/27/2017
The fragrance did nothing for me.... I gave it to my man... it smells ok on him
08/27/2017
Not a scent I would have chosen for myself at a store but I actually like it the more I wear it. Katie Holmes recommended this particular perfume on a video and I couldn't remember the name until I received my order. It was meant to be :)
08/23/2017
Love love love it!!!!!
08/19/2017
Mmm yummy, I just received this fragrance today and I can not wait to wear it. Didn't really know what to expect after reading the description. I'm glad I just went for it and ordered it. Definitely a new favorite! ♥️
08/09/2017
Summery and clean smelling. One of my new favorites!
08/09/2017
I love the packaging, but this perfume didn't do well on me. I'm still drawn to it (it's still alluring) and tried it on several times, but then I wanted to wash it off. Maybe the wood smell is too strong.
08/08/2017
Didn't like it at first but it started to grow on me. Very woodsy and I can only think of one or two rare occasions I'd wear this to but it's not horrible.
08/08/2017
It's not horrible...but very woodsy, can only think of one or two rare occasions I would wear this too.
08/05/2017
Very Subtle but attention catching. Would highly reccomend
08/01/2017
My first scent from here, and it was not at all like the description. Sweet and fruity it's not. After this, I decided to stick with fragrances I have at least been near a scent strip of before ordering. Perfumer's descriptions don't always translate into the final scent. There is some sort of smoky bitter note in this that makes it unwearable for me. I can't smell figs at all and my grandparents had a tree.
07/22/2017
Not in love with this but my husband said I smelled really good when I wore it.
07/11/2017
Too woody for me.
07/08/2017
I didn't really like this one. It was too woody/spicy. To me it has a very earthy, but not a nice earthy, smell.
07/03/2017
I tried to like this scent but oh no...I just hate the smell. I can't even gift it to someone because I would feel guilty they would smell like this.
06/30/2017
DOESN'T LAST LONG BUT SMELLS GOOD
06/20/2017
light, woody. I'm going to save it for fall. I think it will be fabulous in cooler weather.
06/11/2017
I'm not a fan of this one. So woody and dry. Just wasn't for me. However, it may be a good one on my hubby.....
06/11/2017
Fantastic sweet, light woodsy smell and lasted for hours
06/11/2017
I love it. It smells green and figgy. A pleasantly clean and somewhat sweet fragrance.
06/10/2017
This one was not for me. It's a strong green and woodsy scent. I didn't pick up any fig or coconut.
06/05/2017
This perfume definitely smells like it comes from the earth. There is a sharp green scent, accompanied by a slight sweetness. I don't know that I can really smell the fig in this perfume, but I am completely in love with it. I can't stop smelling this, it has easily become both my go to day and night scent.
06/05/2017
One of my favorite scents I have received. I love how it lasts all day long, I notice that it starts the day off just as strong as I end the day. I like the fact that it's unisex, so it seems complimentary for almost any occasion. It's sweet, yet a bit sultry at the same time. Would highly recommend this one for someone looking to try something a little unique. Malin+Goetz make quality products!
06/05/2017
The thought of a fig based scent immediately intrigued me. I could not help but try Moroccan Fig. Delighted! It is a soft, clean, earthy, natural, and unobtrusive scent. It remains comfortablely in the background, allowing me to be me and lingering lightly in the memory of others when I've gone.
06/05/2017
If I could give this scent ZERO hearts...I would. I'd rather wear no deodorant in 100 degree weather than to wear this!
06/04/2017
Its a strong spicey, woodsy smell. I like it, but it smells kinda manly to me.
06/04/2017
Disliked! Never ordered it for June scent. It was may!! And haven't received June yet! And never received my free scent for joining!!
06/03/2017
woodsy fig , fall winter scent
06/02/2017
WOW!! this is an amazing scent
05/28/2017
I will use all of my sample but I won't buy it. I did not love it but it is very interesting and unique. Smells like dewy leaves, coconut, and fresh rubber. Odd.
05/26/2017
Did not like this one at all. Smells like a pine forest combined with household cleaner.
05/24/2017
I feel like every cologne I've gotten from this website has been the exact same one. They all smell like baby powder spray. My gf even told me I smelled like a baby the other day. Unsubscribing now
05/06/2017
This was exactly what I was looking light and fruity
05/05/2017
I personally did NOT like this scent! Still have the sample bottle somewhere in my bathroom.
05/05/2017
I personally did NOT like this scent! Still have the sample bottle somewhere in my bathroom.
05/05/2017
Man this stuff smells really good!!
05/03/2017
It was okay, but I didn't love it. My wife said it made me smell like a girl, which now mentally just ruins it for me. Nobody else has commented, either for or against. I'll probably wear it on occasion (unless public opinion shifts, lol), but this is far from my go-to scent moving forward.
05/03/2017
Ok... So I love it, but be prepared for DIFFERENT! The only way to describe it in my mind is 'green.' As in the pungent smell/taste of fresh basil kind of green. Not pine or anything like that... And then there's this tiny bit of fruit after scent that is almost undetectable. Very clean smelling and I like it on a day that I don't want to slide up next to cute guys and hug them all;) But when I'm feeling fresh and carefree;) And maybe a little bold;)
04/29/2017
One of my favs! I am really enjoying scentbird and am at the end of the year spending what I would on 1 at most 2 scents all year long. I get to choose from a countless list of scents and would recommend this to any of my friends or folks who might read this.
04/29/2017
I like the smell a lot. Very different and a little exotic. My only concern is...seems to not last long and may be a bit under powering. I like being smelled when I walk into a room...this seems to be a bit more intimate.
04/25/2017
not for me at all, almost plastic smell with citrus, light but not clean
03/12/2017
A bit too much fig but overall a good base smell
03/07/2017
This scent shakes me to my core, in a good way. I've been seeking a sweet, smoky scent that is exotic and timeless. A time where roasted figs are infused with hints of mulled wine and a fine clove infused cigarette. I spritzed just one spray on one wrist and rubbed it on my other wrist and my senses are on fire. This is my favorite smoky scent for sure! It's a scent of the Middle East where incense ignites the soul!
03/07/2017
not my fav but i like it
03/06/2017
Nice sent but not a fav!
03/06/2017
Although fig is one of my favorite scents, this cologne has heavy overtones of coconut, which I do not like.
03/05/2017
Smells great but scent did not last long
03/05/2017
I love the smell of sweet fig under the woodsy overtones, but this just does not last on me at all...bummer because it's a fantastic scent!
03/05/2017
Love this scent! Warm and woodsy but not overpowering!
03/05/2017
Warm and wonderful!
03/04/2017
Great scent nice and aromatic not too strong....Love it!!!
03/04/2017
I am in love with this scent! It has a deep scent that makes you feel calm and relaxed. I am actually going to purchase a full size!
03/04/2017
I really love this scent! Very fresh smelling!
03/03/2017
Excellent! Lots of compliments from various people. I am definitely considering buying a full size bottle!
03/02/2017
I guess I just like fig, to me it kind of old and dusty. Very weak and short-lasting.
03/02/2017
It's a weird smell . Smells like grey fanel the men's Cologne. Sweet smell of fig over a machine smell. .
03/01/2017
This is my favorite Scentbird purchase so far! It's soft and wraps around you with the prominence of fig and gentle undertones that highlight. I will recommend MALIN+GOETZ Moroccan Fig to everyone!
03/01/2017
This scent is beyond perfect. It initially sprays on a little strong, with A LOT of floral notes. Almost like a bouquet of fresh cut flowers. About 30 min in though....GEEZ I SMELLED HEAVENLY. Seriously. I'm buying a full bottle of this for sure.
03/01/2017
thíѕ íѕ mч rєplαcєmєnt ѕcєnt fσr mαrch. í'm ѕurє í wíll lσvє ít.
02/27/2017
So far- I have LOVED all Malin+Goetz fragrances. This one is no exception! Woody, with a light sweetness that lasts. Definitely leans more towards the masculine end of the unisex collection. Will definitely consider purchasing a full bottle.
02/25/2017
It's definitely not my type of perfume. I usually like quite earthy and warm scents, but on me this smells a little like sweet metal? Similar to the Tokyo Milk perfumes (at least on me) I will try to use it up, but no more fig perfumes for me.
02/23/2017
Did not care for this one at all. Scent is odd and smells like alcohol at first but does change as you wear it. However, it is just way too strong as well. Looks like a log of others like it but for me it was a total miss.
02/22/2017
The thing about this one is it's really hard to place it. I loved it for that reason, but I can easily see how this one depends heavily on body chem.
02/21/2017
not for me. too much fig i guess? lol
02/18/2017
Didn't really care for this so much, too nondescript of a scent for me, smells as if it should be linen spray instead of perfume. On to the next!!
02/18/2017
Very woodsy and heavy scent. Too masculine for my tastes.
02/07/2017
Loving it! Wears like D&G Light Blue on me, a little less sweet and a little cleaner. Great everyday scent for the office.
02/05/2017
Whooaaa... so disappointed! Was expecting a sweet woody scent and my nose smelled cleaning smell or more like a bad smelling room deodorizer. No... it did not smell "clean" as in fresh. My favorite perfumes are Decadence by Marc Jacobs, Bombshell by Victoria Secret and Light Blue by Dolce & Gabbana and this was no where close to any of those. My guy friend thought it smelled really bad and kept repeating "that is awful".
02/05/2017
Its cool, but it doesn't really make a statement
02/05/2017
ugh. smells powdery. gave it to my 15 year old and now she smells like an old lady too.
02/04/2017
I actually love this scent! It's a little bit sweet and perfect for the summer!
02/04/2017
Absolutely love any thing that has fig in it. Lovely aroma and lasts for quite awhile. I get ALOT of "who smells soo good?" ... alot of compliments!
02/03/2017
Super sweet smell, a bit much for my liking. Smells more like room spray or a candle. Not for me.
02/03/2017
Not for me. Dark Rum is the better option in this line.
02/02/2017
It's growing on me but the scent "finish" seems a bit unpolished and unpleasant at first. I'm giving it 4 stars because as I get used to it I like it more, but it's a hard scent to place.
02/01/2017
I absolutely love this scent it's so lively and refreshing.
02/01/2017
I didn't care for this scent at all.
01/29/2017
The initial scent is definitely woody/earthy which fades a bit and is then combined with a light sweet hint. I find it to be a confident scent but mysterious at the same time. Like it a lot and would wear it daily. The cost of a regular size bottle is a bit of a turn off.
01/19/2017
I really enjoyed this fragrance. I put it on my list thinking it looked interesting and i probably wouldn't like it( i really dislike musk) and it was beautiful, light, green, almost a citrus twist after the warm fig fragrance. It might just be how much i like it on me, but what a happy surprise it turned out to be.
01/18/2017
At first I didn't like it, but once I wore it a few times it seemed as if it began to blend well with me. I received compliments on how nice it smelled. Figured out this lasts longer on clothing than on skin - the sweetness of it comes out more too. Nice fragrance if you're willing to step out of your comfort zone.
01/14/2017
It smells to manly for me
01/13/2017
Wasn't for me. After about an hour it had a nice smokey/wood finish that was pleasant - but the upfront notes were too potent.
01/13/2017
Smoky, sweet and earthy. Soft however it doesn't fade quickly.
01/05/2017
It's a nice fall winter scent. Has a nice musk to it.
01/04/2017
I think it smells great for a candle or room freshener. I'm not a fan of how it smells on ME though. Though I usually enjoy unisex smells on me, this one seems more appropriate for a woman, in my opinion. I suppose that is the main reason I do not like this smell for myself.
01/04/2017
It's nice. Kind of musky. A little hint of underlying fruitiness. Somewhat clean linen, part fresh air, almost a faint hint of old leather.
01/03/2017
Great sent for the holidays, very dark and musky
01/02/2017
This is a lovely, light fragrance and I found it great during the winter holidays when there are so many heavy scents in the air. My husband and I both loved it, and that works for me.
01/01/2017
I like this, it smells just like Cassis & fig by Jo Malone, but a little more subtle.
01/01/2017
I hate it. It's nothing I will ever wear. Really disappointed with this choice.
12/31/2016
Loved it. I will def. be purchasing it soon.
12/31/2016
I loved this scent. AMAZING!!! I definitely will purchase this soon!
12/31/2016
It was alright not what I expect nor my favorite....
12/30/2016
this smells just like Cassis & fig by Jo Malone but not as sharp and edgy. a subtle version of it.
12/30/2016
Did not like this fragrance at all. Smelled like spices and I only like clean fruity or citrus scents.
12/30/2016
It is a very earthy but floral scent. It's borderline too sweet. It would make a nice candle but it's not my favorite on me.
12/30/2016
My favorite scent thus far. It's clean and classic and smells like money and wealth. I love it!
12/29/2016
This perfume is EVERYTHING!!! It smells like fig and green all at the same time. It's soft and sensual, but has a slight bite at the end. It lasts too, for quite some time. I think I'll get more...
12/29/2016
Delicious!!! This has a little bit of a "powdery" scent (not quite sure how to describe) so if you're not into that this may not be for you.
12/16/2016
There was something in this that I didn't love. It was too strong and overpowered the rest of the scent.
12/15/2016
Great Stuff. Natural.
12/12/2016
LOVED this... So different. This could be worn all the time.. More of a fall scent.
12/08/2016
This scent is more citrus then I was expecting. There's something about it that I really don't like I think maybe as a room fragrance it's okay but not something I want to wear.
12/05/2016
Not at ALL a scent I could wear. Sells nice in bottle but not on me!
12/05/2016
I really enjoyed this one. It's soft, ever so slightly powdery, but just woody enough to balance. I don't think it will be a signature scent for me, but it's a great winter scent for day time. I only wish it lasted a bit longer on my skin.
12/04/2016
It's nice. A little strong. Not one of my top 10 fragrances
12/04/2016
Absolutely love this! It's warm and woodsy, but not overly masculine. The fig is a subtle sweet undertone. Perfect if you want a cozy winter smell to knock off the chill!
12/03/2016
Unusual but light and pleasant. I like fig and morrocan smells felt like it was missing something.
12/02/2016
One of my new winter favs, I absolutely love it!
12/02/2016
One of my new winter favs from now on! Love it!
12/02/2016
Sorry I don't know why it made this 5 stars, the musty basement smell only deserves 1 star.
12/02/2016
It smells a little like a musty basement, I do like the other Malin + Goetz scents, but this one just doesn't do it for me. I wanted to like it.
12/02/2016
I really enjoyed this scent and I received a lot of compliments on it. The only draw back for me is that it tends to be on the powdery side, which I generally do not prefer. But it wasn't overpowering like an Armani Code.
12/02/2016
Great fragrance... a lasting smell love it.
12/01/2016
I don't care for this scent.
11/30/2016
Love this fragrance! It is a bit more mature smelling than other figure scents that I have worn but not in a bad way.
11/30/2016
Delightful fall scent!
11/29/2016
Smelled literally like dirt not for me
11/29/2016
Smells like figs (yes!) , coconut (yes!) , almond oil (uh, ok) and....dust (yikes!). Yes, dust. Like a fig and coconut air freshener sprayed in a dusty room with stale air and a bad air conditioner (Freon odor too?). Seriously. And to think I paid almost $20 after shipping for this one.
11/29/2016
my least favorite of the Malin+ Goetz scents this is the most feminine of the three scents that I have tried by Malin + Goetz Still a very nice scent floral and wears well throughout the day.
11/28/2016
Starts off smelling pretty woodsy. But after it mellowed, can smell the fig more. Good fall scent :)
11/25/2016
Fresh and clean. Not exactly what I was expecting, but I love the scent. Great for everyday wear, I think I would choose something else for going out.
11/19/2016
It's average. I was hoping for more of a fig note but it's a clean/fresh/green scent. It is different from everything else I own but I wouldn't purchase it.
11/08/2016
it was just ok.
11/06/2016
In my opinion, this is a very unique and earthy scent. At first I couldn't stand it but it has grown on me a bit. I wouldn't purchase a full bottle but for anyone seeking UNIQUE, this is the one.
11/06/2016
Nice flavor, it may not be for everyone but I enjoyed it. I received numerous compliments.
11/03/2016
Too fresh of a scent for me was hoping for a more gormandish fig
11/03/2016
i haven't recieved it yet
11/02/2016
Very clean and crisp. Great for work.
11/01/2016
The scent is clean and simple; not something memorable.
11/01/2016
This fragrance is perfect for the Fall - warm, fruity, with deep notes. It far exceeded my expectations and I will purchase it again in the future.
11/01/2016
I've been hooked on this scent since the day it arrived. Would absolutely buy the bottle, but the price tag is giving me pause. I wish it lasted a bit longer, but it is beautiful while it lasts. Perfect for fall.
11/01/2016
Not for me at all!!! I am terrible at describing, but this smells awful to me.
11/01/2016
I feel that this scent is definitely NOT my cup of tea. Tis unfortunate because it sounds lovely, but feel like it makes me smell unpleasant.
10/30/2016
This scent is not for me. It smells good, but becomes nauseating after awhile. I would say this is more of a mens scent
10/27/2016
it's nice but nothing interesting, just typical woody scent
10/18/2016
Clean, fresh, woodsy scent
10/09/2016
I love the scent of fig and I like that it one is done right. Very mysteriouos, different and sultry. I love wearing this in the fall.
10/09/2016
At first smelling from the bottle I wasn't sure if I liked it. I wore it for a couple of days but and had to give up on it. It smells like a pine tree
10/07/2016
Smells just like the forest, all mossy and piney, so much so I thought I might have to flick mushrooms off of me. Not my favourite, but it's wearable for a change in pace.
10/06/2016
This scent was much woodier and significantly less sweet than I expected. With that said however it is delightful! It's invigorating and wholesome while still being feminine. Is this perfume were a woman... she would be tall and strate as a pine, lithe, have a commanding presents and the gentle grace that attracts fragile creatures.
10/05/2016
Ehhh... it was just ok. At first it smells like bark of a tree then fades into coconut
10/04/2016
Didn't really like it. Not very strong. Just not to my liking.
10/04/2016
This smells absolutely amazing on me. It last for a good amount of time as well. It's a great scent for the Fall season.
10/04/2016
Obsessed. This scent is everything I love
10/03/2016
This scent is absolutely amazing. It is long lasting and has woody undertones. It is not too sweet for daily wear. I recommend this to anyone who prefers woody scents to fruity ones.
10/01/2016
Not a fan of this. I had to give to a friend that loved it. The scent did last all day and night.
09/30/2016
Very interesting and particular scent. I realized later that this is supposedly a unisex perfume,I quite like it though
09/30/2016
I really like this...very light and a little sweet without being sickly sweet.
09/30/2016
It's different...but smells very beautiful!
09/29/2016
I love this smell! Doesn't last as long as I would hope but it is clean and fresh with some earthy sweetness.
09/28/2016
This is my first scentbird sample that I have absolutely fallen in love with! It has a beautiful fig scent to it and it lasted all day on me. I would get a whiff of something that smelled so clean and fresh and realized it was me!! This is a pricey perfume but I love it so much I need to buy it!
09/25/2016
I love the earthy but fresh qualities of this fig fragrance. M&G make good quality juice. I really do like it. However, at the rate-rate retail asking price, there are other much more affordable (and more complex) fragrances available online at 1/4th to 1/5th the cost (eg Ferragamo). Oldies can be goodies - especially RE a note that has been around since Roman times. Hence the 3 stars out of 5 and a thumbs down on making this bottle-worthy. [Needs to be 4 stars to get a bottle.]
09/07/2016
More earthy and leathery than bergamot. Not very unisex, in my opinion. My second Malin+Goetz, this one also does not last very long. Disappointed in the brand overall.
09/07/2016
Smells like trees not a fan
09/04/2016
This is a fragrance you will love or dislike. I do like it but it's not my favorite.
09/01/2016
I wasn't sure about it at first, but it definitely grew on me. It's more clean and fresh than it is sweet. My only drawback is that it doesn't last very long.
09/01/2016
This month, I selected my scentbird sample as a gift for my husband instead of myself. He absolutely loved a small sample I gave to him of Figuier Ardent by Atelier Cologne. This fig scent has some similar notes, but has enough differences to not be a duplicate. Verdict: I think it smells really nice. Earthy, yet creamy, a little green, and a little bit of tart bergamot. It doesn't last as long as the Atelier Colognes do, and he's running out already after well under a month! Partly because he loved it enough to reapply when it faded. So, it smells great, but is not as long lasting as the retail price might suggest.
08/31/2016
Interesting scent
08/31/2016
Hated it! Doesn't smell good at all! Smells like fresh cut grass!
08/30/2016
SO amazing. It is dark and musky. Almost masculine but it has a sweet smell to it that keeps it famine.
08/30/2016
Kinda reminded me of a scent for an older person in his 60s or 70s. Didn't like it.
08/30/2016
I was SO EXCITED for this one, only to find out that it is the most nauseating scent I have ever whiffed. I don't mean to be overdramatic, but this one triggered one hell of a gag reflex. It's like celery and hospitals. I love every "note" that was listed on this one (which is why I was so excited!), but this has some undertone that gave me such a visceral reaction that I can't even put it into words! I feel really bad leaving such a negative review (and I realize that perfumes are HIGHLY subjective), but I will do everything in my power to avoid any other perfume that smells even remotely similar to this one.
08/29/2016
I really like this scent .... It's different I would wear this in the fall, it's a cozy scent to me
08/28/2016
i thought i would like this more than i did. it is very fresh and clean scent but something was off about it on me. it also did not have good staying power
08/26/2016
Love this. I'm a sucker for a good Fig perfume (I'm looking at you, Acqua di Parma Fico di Amalfi), and this one does not disappoint. There is a nice warmth to it, too. My only regret is that the scent does not linger as long on me.
08/24/2016
Just got it today and I am torn. when I first sprayed it, it reminded me of soap but as I am getting used to it it turns into a spicy clean scent. Def would be a good scent for a man. You have to like clean scents to like this one
08/24/2016
This is my new favorite perfume! It is certainly green, like others have mentioned, but not a spring green feeling. I get more of a end of an autumn green. The fig lends a sense of warm harvest, and the fig leaf, cedar and tree notes add an acidity that wakes up the senses. It dries down with a bit of powdery musk, but still retains that autumn green with sweet fig. I have not smelled anything like this before, and will certainly be buying it again!
08/03/2016
Fresh, green, but with a hint of spice and warmth. Love it! I find it comforting
08/01/2016
I was hoping this would be more of a purer scent than perfumey, but it is definitely perfumey. I think wearing it for long would give me a headache. It is a very interesting arrangement though, very complex.
08/01/2016
Clean, fresh, green, perfect!
07/31/2016
Love this scent! It's very light and perfect for summer.
07/29/2016
I love this scent. It's fresh and green and then as it dries down it gets a bit musky.
07/21/2016
Very natural fig as the primary note. Dark wood fills the rest. Myself, I don't pick up any citrus. Not a sugary sweetness .. a dark, warm fruit. Very nice.
07/15/2016
Different scent. Has a real earthy smell to it.
07/08/2016
I like but don't love this scent. It is beachy but has a coconut note that is a little sharp for my taste.
07/08/2016
I am so happy that I chose this fragrance. It is a scent suitable for every season. True to its description, I am pleased, and will purchase in the future!
07/06/2016
I have not received it yet.