(MALIN+GOETZ)
Dark Rum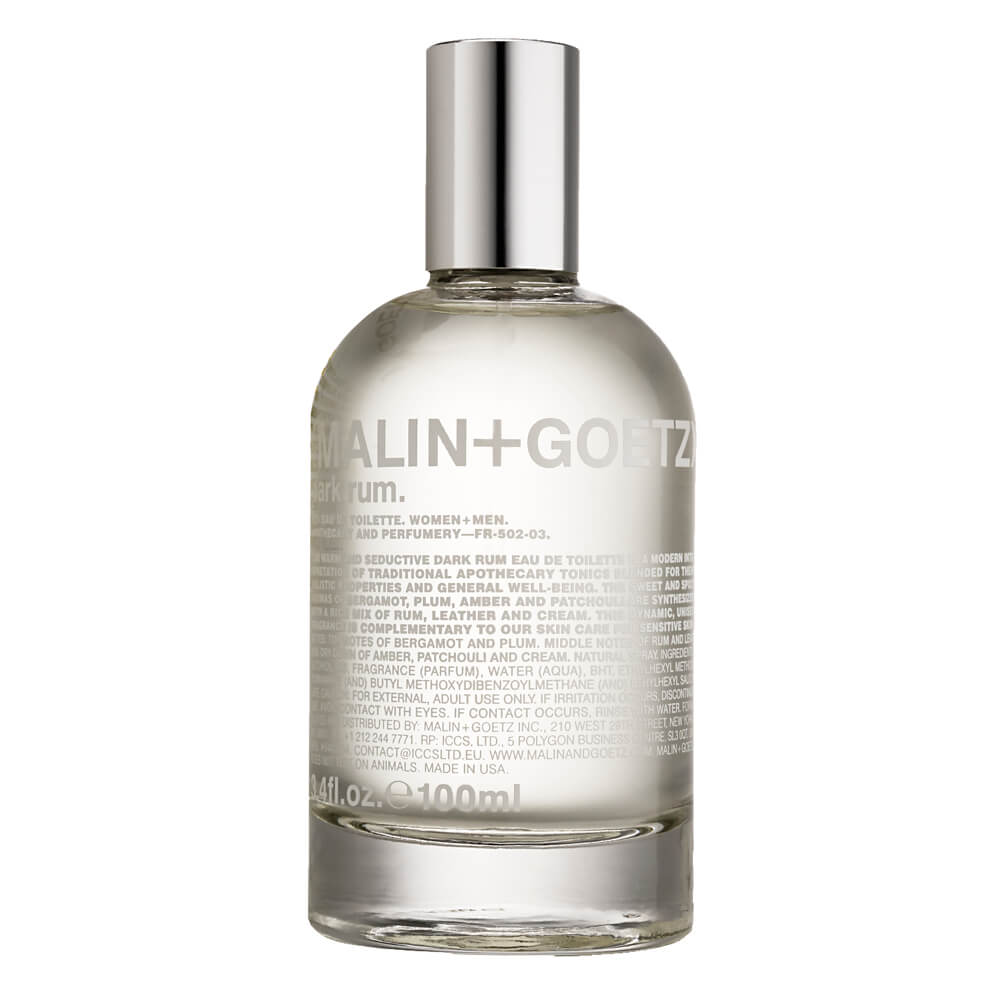 Get a 30-day supply of Dark Rum
for
$
14.95
Notify me once this scent is available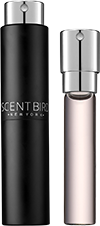 0.27 oz subscription

0.27 oz a la carte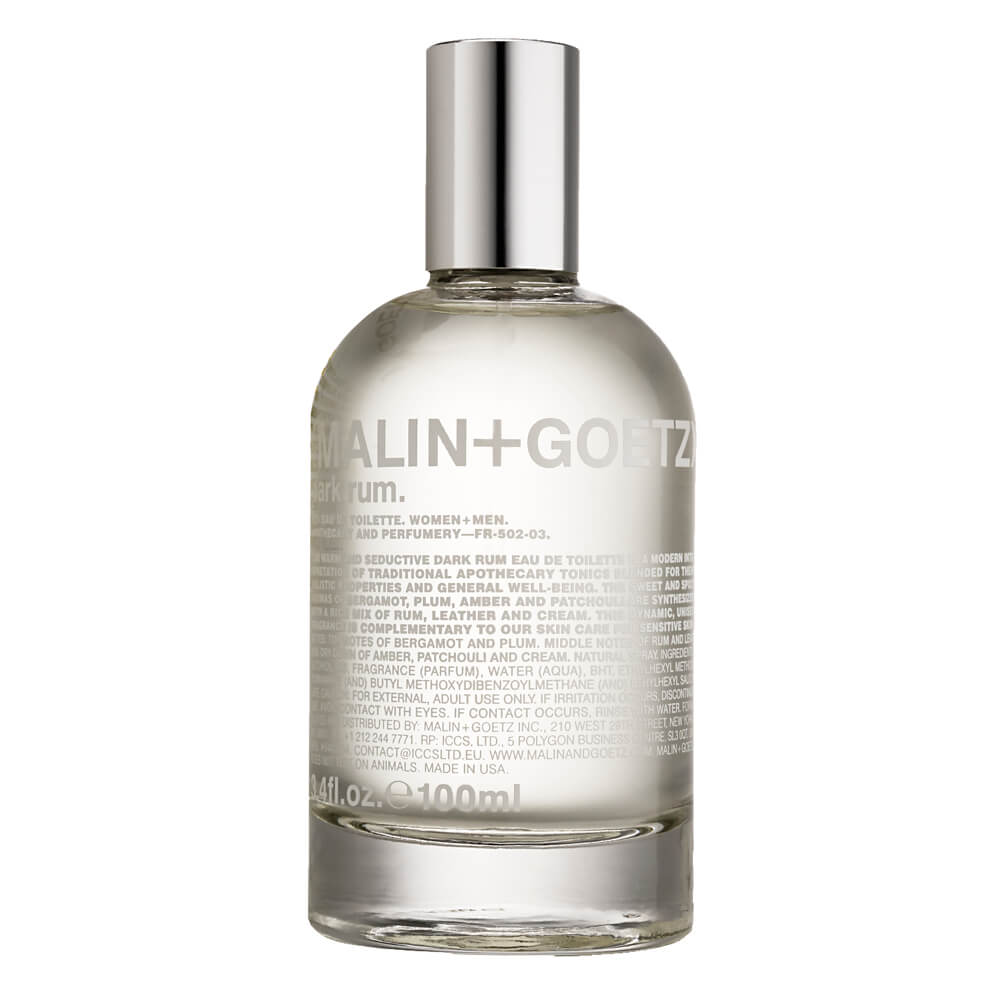 3.4 oz bottle
Share and earn free perfume
Notes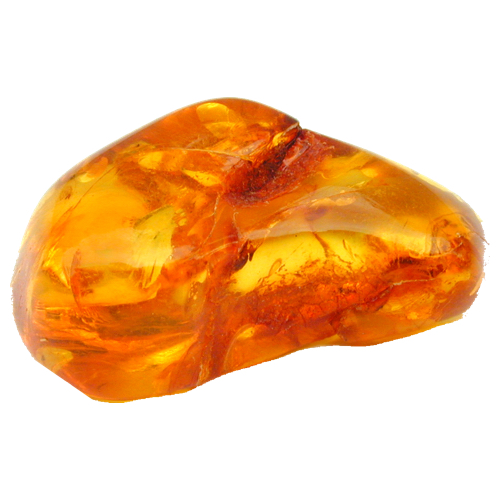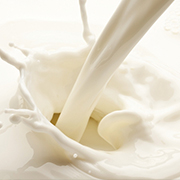 Description
Dark Rum Eau de Toilette is comprised of the sweet and spicy extracts of bergamot, plum, amber and patchouli, and a rich mix of rum, leather and cream. Dark Rum is a warm and seductive natural spray.
You may also like
Dark Rum by (MALIN+GOETZ) Reviews
10/25/2016
Perfect for Fall. Sultry and seductive scent.
10/25/2016
Absolutely incredible! Perfect scent. Starts off strong and masculine, but dries down to a smoky vanilla. So amazing.
10/23/2016
If this one even sparks your interest, get it. Add it to your que it is absolutely amazing. When I first sprayed it I felt like it smelled like bergamot and didn't quite like it but it just needed time to warm up on my skin. This fragrance is warm, sultry and delivers the rum note in a classy way. I feel like I'm irresistible. ;)
10/22/2016
This is the perfect fall fragrance. When first sprayed it is strong & masculine, however when it dries down you are left with a sweet, powdery, & vanilla scent that is intoxicating. I can't stop smelling my wrist. I love this scent!
10/22/2016
Not sure if I love it but definitely like it. It is different the my usual. Seems to have a "take me to bed" vibe. We shall see how the trial goes...
10/21/2016
Wow so dissapointed, waste of a month. Smells cheap like a candy store. Very sweet, does NOT smell like Rum at all. Wish I could go back and get a different scent for the month... girls perfume.
10/21/2016
This is my first Scentbird perfume, and I couldn't be more excited about it. To me, it smells multifaceted and interesting, very smoky and sexy. I smell the leather, plum, and amber the most.
10/18/2016
This was not what I expected from the description. I get almost entirely plum and amber. It is very powdery to me. I was hoping for a darker, more heady scent with the rum and leather. However, it is just so powdery. It's grown on me over the last couple of weeks, but with how much I adored Moroccan Fig (and how spot-on it was to the description), I was hoping for something that Dark Rum just didn't deliver. I doubt I'll buy this again.
10/15/2016
This is so yummy! I think this is probably a love it or hate it perfume though. Draw back is it doesn't last long and if you really love it the full size is $150!
10/11/2016
I LOVE THIS SCENT!!! This is exactly what I was looking for. It's a sexy, almost masculine, boozy, speakeasy scent. I'm drawn to the masculine so it's perfect. My friend even complimented me on it. Buying a full bottle ASAP.
10/07/2016
Smells great, perfect for fall!
10/06/2016
Smells nice, but not as strong as I thought it would be. A great casual and business scent.
10/06/2016
This scent is a nice, strong fall scent. My coworker said I smelled like a "smoky apple pie." Sexy and complex
10/06/2016
Smells like New Orleans. In a good way. Rum, warm summer nights, jazz . . .
10/05/2016
Sweeter than I expected.
10/05/2016
Great scent for fall or winter. Woodsy yet sweet, this scent is excellent for a crisp evening out; drinks included. ;)
10/04/2016
LOVE THIS PERFUME! It smells so good on me and I'm in love
10/04/2016
Perfect fall scent.
10/04/2016
I really wanted to love this fragrance, and I do! From the reviews and information I read this appealed to me alot. I sprayed it on my wrist and absolutely love it. There is a masculine quality to it as a well as a feminine quality that over the course of the day smells divine. This fragrance is like a warm hug from a loved one, that lasts throughout the day. Love love love! A full bottle of this is already on my wish lish!
10/04/2016
At first I wasn't sure about this scent, but the more I wear it, the more I like it. It has a good lasting power and has a bit of a masculine smell, but in an exotic way.
10/04/2016
I would write a review but I never received it. Now it's going into the next month and still no perfume has arrived. Canceling my subscription today before my account is charged again only to get nothing.
10/01/2016
This is a beautiful smelling fragrance. However, if you are looking for something boozy like Pure Malt, this is not it. You don't really pick up any stout notes in the opening, but the plum gently hits you right away.
10/01/2016
smells really good
09/30/2016
i like this scent.
09/30/2016
This is now my new favorite sent. I have worn Jessica McClintock for years and never thought I would like anything else..well, wrong!
09/30/2016
Love love LOVE
09/29/2016
I would love to review this perfume however it was supposed to be sent to me, but it has not. So Scentbird, please ship the product I paid for.
09/29/2016
I love the scent but he performance is lacking!
09/29/2016
It was ok. A little too sweet
09/29/2016
Amazing!!! Can be worn by men and women(although I say wear whatever the hell you want to wear anyway!). It has such an intoxicating scent. It makes me feel very sexy. It is definitely not overly masculine but certainly can be worn by a man and not smell feminine!
09/29/2016
I love this frag. It's strong, sweet, and it lasts longer time on my skin.
09/28/2016
Amazing, Warm, with a hint of floral A++ Two Thumbs up, but like everyone else said it fades fast.
09/28/2016
my husband loves this scent and I love it on him. Much more than myself. so I gave it to him.. Reminds me of the fall in the forrest.. yummy
09/27/2016
LOVE this scent. Some will think it leans pretty masculine. For me, is a very warm & sexy scent that is perfect for fall evenings.
09/23/2016
This smells amazing, but it fades SO FAST. It lasts maybe 3 hours on me.
09/20/2016
I took a chance ordering this and am I ever glad that I did. It smells amazing. Definitely a unisex scent. Its a perfect scent for Autumn. Yum!
09/17/2016
Really nice scent. Not overbearing. Isn't the longest lasting scent I have, but I still really like it.
09/17/2016
This is by far a rich scent. It's a pricey perfume, and you can tell. The high price tag ($150) is the only reason I would never purchase a full bottle of this. But I'm glad I put this in my queue and I would purchase another round from Scentbird if I was craving it! That aside, it really is a very beautiful scent that is completely unisex. When I wear this, I feel like a sexy, pirate queen. With a brown, worn leather pirate coat and a glass of cold rum in my hands, the summer sun glistening off of the sweat accumulating on my sun-tanned brea....- wait, ok. You get the picture. This is rich, sophisticated, unique. This is you serving drinks at some kind of Autumn party, using your perfume as a conversation starter. Golden, boozy, sexy, sharp, warm, rich. This was such a rich scent that it was too much for me to keep wearing every day. This is a special occasion perfume. So my husband snatched it. He sprayed it on for work at 7am and by 6pm when he came home and I came in for a hug, I could still smell it, quite moderately, clinging to him. I close my eyes, and I can picture him standing on a boat in the ocean with a glass of rum and ice in his hand.
09/12/2016
Fun Gender Neutral Smell. Doesn't last long though =(
09/07/2016
This is such a different, and warm smell. It's fun, and great for a night out.
09/06/2016
I believe this is my favorite perfume now. I love it. I don't spray this for compliments, I spray it for me.
09/02/2016
Love,Love,Love this one♡
09/02/2016
Love,Love,Love this one♡
09/02/2016
I really love this fragrance! It's smooth and sexy but not super girly. It has a nice spice to it, perfect for a night out. It's more of a unisex fragrance.
09/01/2016
This I decided to try purely on the reviews of others and they didn't let me down. I love it!
08/30/2016
Absolute favorite I have received! Not a terribly long-lasting scent but it is AMAZING! Have worn this almost every day since receiving it and am almost done with the bottle.. If it weren't so expensive I would buy the full size in a heartbeat!
08/23/2016
Clean/fresh/fruity with a hint of mystery... loved it! i'm wearing it right now & i can't stop sniffing myself... i'm very surprised that this fragrance hasn't been over promoted. definitely a his OR hers fragrance... my girl sprayed it on her wrist & mmmm, yes, it worked even better. truly a unisex fragrance that smells 10-4 will buy
08/23/2016
Love! Unique dark and sweet.
08/20/2016
This is more sweet than I thought it would be with a nice musky undertone of something I can't really figure out: like a leather tobacco pouch. This will be a big hit for some and a big miss for others. I'm more on the side of a big hit right now 😀
08/20/2016
This is a very heavy scent. To me it's more for 50 + year olds. It smells like something that my mother in law would wear. It's not a bad scent, just not for 30 somethings.
08/10/2016
Very sexy scent. Kinda reminds me of pipe tobacco, in a good way.
08/05/2016
This is by far one of the most alluring scents I have ever encountered. I find myself trying to satisfy my senses by keeping this seductive scent within reach so that it never ends. Unfortunately all good things are meant to be administered in small doses. I wish the lasting power of this brand would continue throughout the day but it just doesn't happen. This is a bit pricey for its longevity but the scent is absolutely amazing! I highly recommend it.
08/05/2016
Rich, unisex scent. The rum is light and refreshing. Perfect for summer and fall. Relatively long lasting with a soft throw.
08/04/2016
I was not sure if I'd be into it, but it's great.
08/04/2016
Smells like rum and rasins. Nice scent.
08/04/2016
Love this scent. Perfect for the Summer, and there is an exotic dark rum smell.
08/04/2016
I absolutely love this smell. It's sexy and work appropriate. It's a lovely complex fragrance that on me me opens up to a woodsy musky sweet smell and then dries down to a leather. I want this to be my signature scent.
08/04/2016
Really nice scent...can get a little perfumey for a bit but tapers off nicely. Doesn't last as long as some but I'm pleased with my first choice.
08/02/2016
Maybe slightly too feminine for me. I really like the smell tho and has good longevity
08/02/2016
Nice scent!! Very warm and spicy but not too masculine. It has a slightly sweet undertone. I like it and would wear it but don't think I would buy a large bottle.
08/02/2016
Warm, Sweet, with a touch of Spice. Addictive to wear, every time you put it on your senses are trying to pin point the various nuances. I like this fragrance a lot - it reminds me of patchouli, amber or woods mixed with something sweet.
07/31/2016
This is a truly unisex scent. I've always been one to like warm, woodsy scents. My go-to perfume is Bond No. 9 Bleecker Street, but this was a welcome change. The longevity of this perfume is not particularly long, but I don't know if that is something that is synonymous with this brand or just with this particular scent as this is the first time I have tried anything by Malin + Goetz. I would try other perfumes by this brand for their uniqueness.
07/31/2016
I really enjoyed this fragrance. I can see using this in the office and for an event or dinner on the town.
07/31/2016
Smells feminine. Not for me.
07/31/2016
Very floral, not what I expected...not enough "rum"!
07/31/2016
WOW AMAZING!!! I just got this scent and I am hirding it in fear that I will tun out. I already ordered the large bottle and the roll on from their website. They are based in NY so the shipping will be quicker than Scentbird for me. The last few months my shipping from Scentbird has been taking almost two weeks, thats after waiting two weeks after being charged before it even ships. I was going to cancel my subscription but this sweet masculine feminine scent is a discovered jem worth the very slow turn around.
07/30/2016
Awesome scent! Will be buying asap.
07/30/2016
Excellent scent!
07/29/2016
It is good and different but not long lasting
07/29/2016
Top notes are sweet, creamy and citrus. I will use for fall and winter. Dry down is heavy, hot smoky smell, it's turn very masculine.
07/29/2016
I LOVE this scent, it is sweet and savory and unlike anything else I currently own. I love a scent that is balanced between masculine and feminine. My husband put this on and it smells totally different on him. This one is a keeper
07/25/2016
Sweet butter rum scent, with fruity plum and citrus, amber, and a touch of spicy leather. Smooth, sexy, and musky. If you like amber, you will probably like this. It could definitely be unisex, but as it's sweet, I would say it leans more female. However, I think my husband would smell fantastic in it.
07/22/2016
It wasn't the masculine scent I was sort of hoping for, the way it was described I was inclined to believe it would be. However, it is a very nice fragrance, not one I'm over the moon about, but not terrible.
07/21/2016
After looking at the scent notes in the description, I was surprised by how light this scent is. It's perfect for summer, with the initial fruit notes drying down to a warmer fragrance over time. Love it.
07/20/2016
I would have imagined this to be more of a masculine scent, based on the Rum & Leather--but to me, this would be more at home sitting on my mother's vanity.
07/19/2016
This perfume has a very unique, delightful smell. Its top notes are light, summery, citrus (which was a pleasant surprise). The dry down is warm, but bitter (I think that's the rum). I get a lot of leather and musk after wearing it for a while, which smells both handsome and elegant on hot, summer skin.