(MALIN+GOETZ)
Dark Rum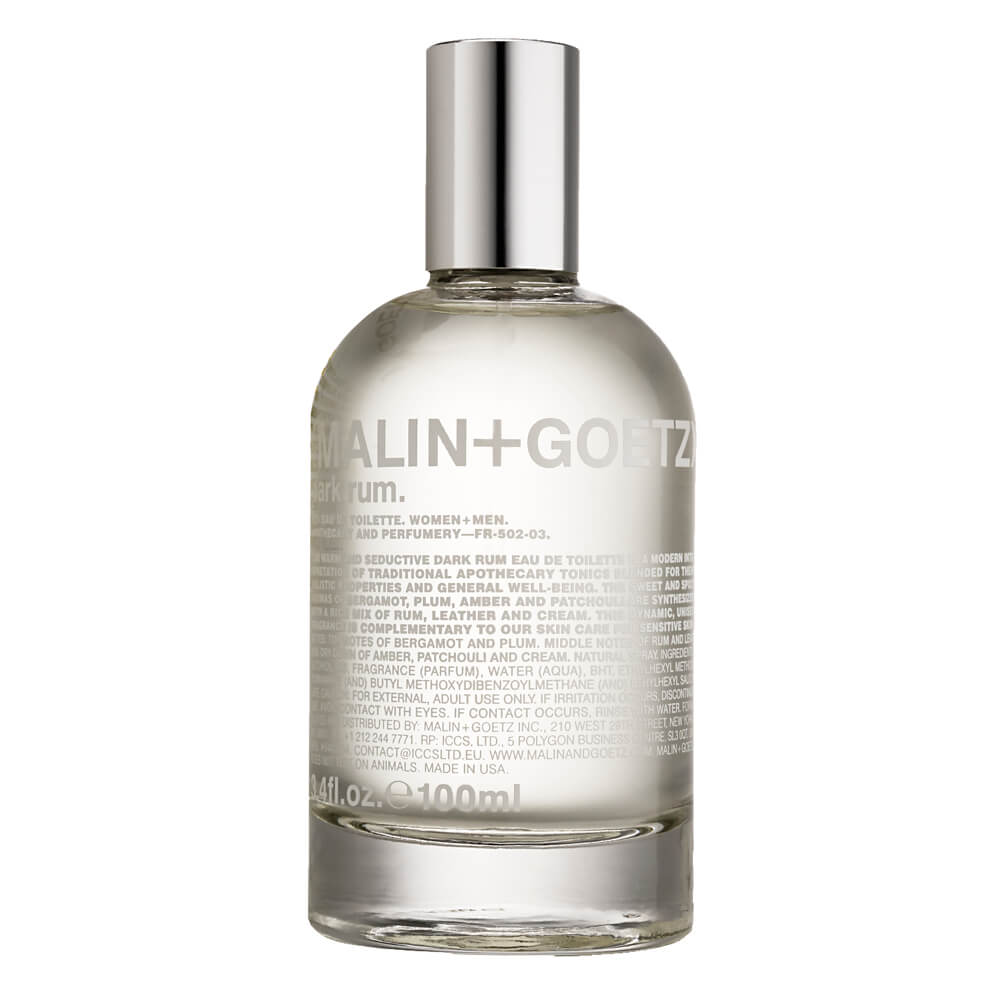 Get a 30-day supply of Dark Rum
for
$
14.95
Notify me once this scent is available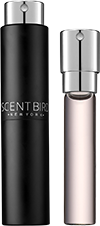 0.27 oz subscription

0.27 oz a la carte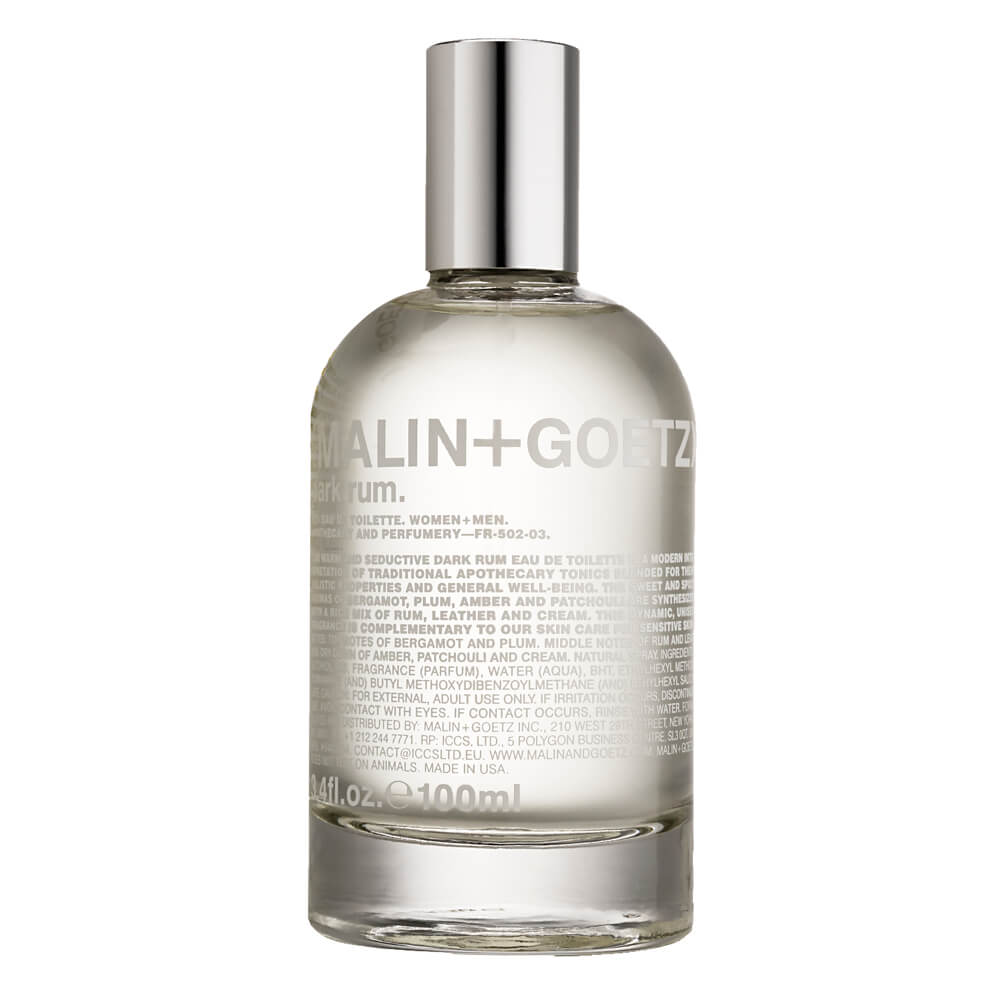 3.4 oz bottle
Share and earn free perfume
Notes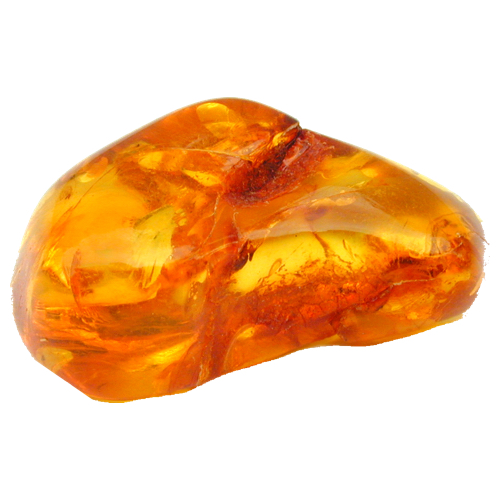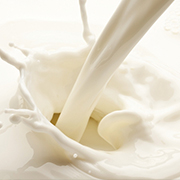 Description
Dark Rum Eau de Toilette is comprised of the sweet and spicy extracts of bergamot, plum, amber and patchouli, and a rich mix of rum, leather and cream. Dark Rum is a warm and seductive natural spray.
You may also like
Dark Rum by (MALIN+GOETZ) Reviews
01/14/2017
Smelt good , but was more of a men's fragrance to me.
01/14/2017
The worst smell ever!
01/13/2017
Lots of compliments comes with this scent. Sweet & complex, great for both men and women.
01/13/2017
I like spicy notes in this however I do not feel this is a unisex scent at all.
01/13/2017
So I've been using this cologne for about 2 weeks. I love the smell, I've gotten many compliments on it. It kinda smells like viktor/Rolf spicebomb so, if you are a fan of that cologne you should like this one also. But, then again my wife hates spicebomb and loves this scent😳 My only complaint is....how long this scent lasts (this is everyone's complaint). At $150 a bottle most people can't afford to constantly refresh it. It lasts 2 hours max. I'll spray first thing in the morning and by mid morning this cologne is a ghost.
01/13/2017
Smells great but doesn't last that long :(
01/13/2017
Love it! It's has a very sexy mood about it.
01/12/2017
I feel tabaco in the scent
01/12/2017
Awesome, love it
01/12/2017
I think it's amazing. But it does smell a little to masculine to be advertised as unisex.
01/12/2017
This scent was just awful. Sickeningly pungent. I did not like it, at all.
01/12/2017
Was okay.. like that it didn't smell like everything else on the market but wasn't 5/5 stars for me as far as the scent went.
01/12/2017
It is nice for a guy
01/12/2017
Love this scent...it's very sexy. I love that it is a mix of masculinity and femininity.
01/10/2017
Too masculine and musky
01/10/2017
smells like an old lady at a cheap drugstore perfume.
01/10/2017
This was not my favorite at all. Very masculine and not my style. Nope..
01/09/2017
It's okay, I wouldn't say I love it. The fruit was unnecessary, way too sweet. No vanilla? Really? Definitely a better addition than plum. It smells more like a fig perfume I have and more like it as it dries down. It's different, I guess.
01/09/2017
I do not like this one on me. I tested it on a strip and it smelled fantastic. On me, it smells like an advanced axe body spray. No thank you. The sillage is very long lasting though.
01/09/2017
Something about this perfume reminds me of an updated version of the "Colors of Benetton" fragrance that carried me through high school in the late 80's. It reminds me of winters growing up in Wisconsin, wearing baggy Esprit sweaters, listening to Depeche Mode, and going to the mall to look at cute skater-boys. I like the familiarity and comfort of this scent.
01/08/2017
Smells a bit too masculine to me
01/08/2017
Too light for me.
01/05/2017
This is a great pick-me-up type of perfume. The leather definitely stands out for me, which I love, especially in the winter. It runs along the same lines as "Juliette has a gun: mmmm......" that has a masculine smokiness with a feminine sweetness. Love it!
01/05/2017
Absolutely loved this cologne. The smell was very sleek. Smelled Caribbean with a twist of leather and plumb. I wish it lasted longer on the skin, however. Lasts about 2 or 3 hours tops before fading away. Lasts a little longer if sprayed on the clothes but not by much. Great smell!! 5 stars based on smell alone. 3 star if I were to base it on how long it lasts on your body. 4 star average.
01/04/2017
a little soft for my taste, could be unisex
01/04/2017
Addictive, smooth and works for men and women... had a bit of a dark cherry smell to me, but that's probably just the rum. I would definitely buy this. Very unique.
01/03/2017
I suppose I just expected more from this perfume.
01/03/2017
Absolutely love this scent. It's a perfect mix of masculine/feminine. Sweet but not overly so. Mysterious and woody. My only complaint is, it doesn't last very long.
01/03/2017
1st scent. I'm impressed😃
01/03/2017
Love it. Smells really good.
01/03/2017
I'm not impressed. The scent was very very faint, and so far it is not lasting through the first half of the day.
01/03/2017
Smells good but a bit feminine. Definitely a sweet scent with a bit on a deeper more masculine scent also but won't wear it again.
01/02/2017
I'm so in love with this smell
01/02/2017
Have not received it yet. Cancelling.
01/02/2017
I love this scent once it's dry! It's going on my wish list.
01/02/2017
I was worried about this scent. I normally go for light and airy. I am in love with this scent. It's dark and dramatic. Perfect for partying or a night out. Everyone who smelled it fell in love.
01/02/2017
Absolutely gorgeous scent! An new favorite of mine and the notes listed are right on point.
01/02/2017
Still trying to decide on how I feel about it
01/01/2017
Loved this scent! Have wanted to try for a long time and so glad I did! Not like any other perfume I own. Its a very seductive smell.
01/01/2017
Didn't think I was gonna like it ...but Mister said he did. Enough said.
01/01/2017
Really liked this. Warm, yet clean. Great winter scent. Compliments. ;)
01/01/2017
I really like this scent, but it's a bit more powdery/flowery than I was hoping for. Overall very pleasant, but lighter and more springy than I anticipated.
12/31/2016
I chose this scent after seeing it in the new fragrances section of the site and I am so happy I tried it. If you like the warm leathery scents you will love this one. It is a bold clean fragrance.
12/31/2016
Really not a scent I'm fond of. Thought I would like it...too masculine for me.
12/31/2016
Sweet and mysterious. This smells great on both men and women.
12/31/2016
So far this has been my favorite!
12/31/2016
I love this scent. However my envelope arrived open😔
12/31/2016
Good spicy scent for winter. It's kind of strong at first but it calms down quickly and last awhile.
12/31/2016
Love this earthy smell!
12/31/2016
As soon as I sprayed this on, I felt it smelled more masculine but in a few seconds it sank into this rich sweetness with a bite at the end that keeps it masculine enough to be unisex. It's a beautiful scent. I've only had it on for a few minutes, but even if the scent doesn't stick around long, it's worth wearing.
12/30/2016
This scent is incredible, I was hooked at first by their shower gel so I was hoping this will be very close to it, well at first it isn't, it starts a little bit deeper, more complex, then as the time passes it reveals fresh sweet leathery mid tones. I am a big fan of Malin+Goetz.
12/30/2016
I chose this perfume because of the notes in it, and I was expecting something that was warm and wintery. However, what I received was quite the opposite. This scent was extremely sweet, and I could barely smell the notes that were supposedly present because everything was overridden by the plum notes. Overall not my favorite by a long shot.
12/30/2016
Not a bad scent, just not what I expected. I thought it would have more of a creamy, rum smell to it but it's actually more of a fruity scent. It's nice for daytime wear.
12/29/2016
Love this scent. Great for cool weather wear. It's warm, a bit sweet & a bit woody. Not too masculine or feminine.
12/29/2016
I love this! Absolutely delicious! It starts out so sweet and fruity with the plum and rum, but later dries down to a leathery, woody scent. Great for colder weather. I'm still debating on whether or not I'd repurchase a larger bottle, but I do recommend if you'd like to try something new and love sweet scents!
12/29/2016
The scent is masculine yet slightly sweet. It grabs the attention of women around you, ask my wife and female coworkers. I recommend it for dates or being in close proximity of women.
12/29/2016
It's an absolutely beautiful fragrance. I smell no rum at all, yet there is a noticeable plum smell words cannot describe. Definitely a compliment and attention getter!
12/29/2016
Smells good but not for a man. This shouldn't be a unisex scent.
12/27/2016
This is such a beautiful scent! It's unisex, however, it's not overly masculine at all. I find it more feminine with a bit of a "kick". If you prefer perfumes that are more musky or a little different than your standard girly, floral, or fruity scents then you will probably love it. This WOULD have been my new favorite perfume but the only downside is that it doesn't last on the skin very long at all. On me personally, the scent doesn't even stay on for an hour. Very disappointed in that aspect.
12/27/2016
This. Is. Heavenly. Delightful and intoxicating. A beautiful fragrance that while truly unisex could also be the masculine answer to Marc Jacobs Decadence. I need a full sized bottle for my husband and myself to share!
12/26/2016
Smells like a old woman that smokes and the sent clashes it was at first vanilla then it was spicy and didn't stay on long no a fan
12/25/2016
love it! not too masculine and totally an everyday perfume.
12/24/2016
A unisex skin scent. Light floral musk with a splash of citrus - sweet but not too sweet. Last 2-3 hours. Glass bottle did not fit in the holder - too large.
12/24/2016
This scent is amazing, it smells so great on my husband. He is pretty impressed with this cologne so I'll definitely have to buy a bottle of it.
12/23/2016
I'm in love!!!!
12/17/2016
Love Love Love!!! Will be adding this again to my monthly list
12/15/2016
Smells great! Not musky, front notes of caramel, & vanilla, light leather after note.
12/14/2016
Love this a lot! Sweet & a little spicy... Lasts 2-3 hours max. Definitely unisex - can go either way.
12/07/2016
I love love love this fragrance. It is a unique blend of a sweet tobacco, with musky undertone. Mysterious, sexy and unique.
12/04/2016
I love this scent!!! It's so delicious and warm and mmmm...
12/03/2016
I love this scent! It starts off a little fruity, almost like apple, then goes warm & dark. It lasts quite a while & I've gotten many compliments.
12/03/2016
It isn't bad and the smell does stay for a while but not really the smell for me
12/03/2016
smelled great, but it was too strong for me to wear everyday to work. i gave it to my son, worked out great! i would get it again
12/02/2016
Fantastic! Goes from work to play without skipping a beat. Flirty, sophisticated, and sexy all at the same time.
12/02/2016
It's different, but in a good way, last 4-5 hrs.
12/02/2016
My favorite scent yet! I was nervous about this one with patchouli in the description, but it is amazing and will be my scent for December too! The notes of aged oak really comes through to me but also the cream notes make this scent so nice for Fall/Winter!
12/02/2016
Wasn't expecting this but it was ok...probably would not buy on my own..
12/02/2016
nice and spicey
12/01/2016
Great smell, and it last a long time
12/01/2016
Love this fragrance! It's bold, rich and sultry!
12/01/2016
Nice rich scent with a woodsy hint.
11/30/2016
Smells awesome.
11/30/2016
LOVE! Smells super yummy!! If I didn't already have so many full size bottles of perfume I would be buying this for sure. SO far all of the scents Ive tried from Malin + Goetz have been wonderful.
11/30/2016
I liked it. The other reviews are correct, this stuff is more like a skin scent.
11/29/2016
Really enjoyed the scent, but it was a little too light and faded quickly. Good for everyday but I would want it to last longer.
11/28/2016
I absolutely adore this scent! So earthy yet sexy and comforting... Starts with very sweet spicy notes and mellows to a lovely hearty musk; the leather notes start gently emerging after an hour or so. NEW FAVORITE.
11/23/2016
I absolutely LOVE this and I can smell it for about 12 hours. I can't wait to try the Morraccan Fig and the Bergamot.
11/23/2016
This one is absolutely my favorite yet smells amazing my girls love the smell
11/19/2016
Love the scent! A bit strong when first sprayed, but dries into a nice scent.
11/17/2016
I absolutely love this perfume....Its the perfect mix of musk and sexy. I wear it every day and it lasts the entire day...
11/12/2016
Love love love it. Perfect notes for cooler weather.
11/12/2016
I love this scent; it gets me a lot of compliments from women and men alike. This is definitely not a scent that I would wear too work since it's too pungent and sexy for the office. However, it's spicy and perfect for autumn/winter months. It's basically red lipstick in perfume form - bold and for those with confidence.
11/11/2016
The name is perfect. When I first put it on, I thought it was the woman's version of Joop - a man's cologne. It lasted all day and I received many complements. It is a sweet- woodsy scent. One of my favorites.
11/08/2016
Really enjoy this fragrance as it's the perfect balance of masculine and feminine. Very unique and so balanced between sweet and woodsy. Enjoy wearing this one!
11/07/2016
My favorite scent so far, so sexy, sweet and spicy and cloudy. i always get complements on this one.
11/06/2016
This is my fave so far. Powdery yet woodsy. Very unusual scent and I love it!
11/05/2016
Love this one... sweet and dark and spicy
11/04/2016
AH MAY ZING. Sweet without smelling like candy. I wouldn't say it's unisex but it does have a neutral muskiness.
11/04/2016
Not for me. A bit too masculine and overwhelming.
11/03/2016
This is amazing on men super sensual but on me it was much too masculine. I also noticed it didn't last long. Traded it with a Scentbird friend for one he got and didn't like.
11/03/2016
I love this scent very much.
11/02/2016
Great scent, I love it. Its pretty gender neutral, but I'd say it leans more towards masculine. I wouldn't wear during the spring / summer, but its an amazing scent for fall / winter.
11/02/2016
Loving it! It's dark and warm and sweet.
11/02/2016
This one is not my favorite. It literally smells like Christmas. Too spicy.
11/02/2016
This is so earthy and I love it.
11/01/2016
Smells awesome on my husband. Definately a guy smell to me.
11/01/2016
I liked the scent....on my fiancé. Unlike the Moroccan fig, I do NOT consider this unisex.
11/01/2016
This rating is for Scentbird, not this perfume. I actually received Norwell Elixir (I wouldn't even use it as a bathroom spray). My very first order and instead of receiving the Dark Rum, I was sent this Norell garbage. Pretty bad when they can't even get the first order correct. Too bad ... this is such a cool concept! I'll obviously be cancelling my account. I want my money back.
11/01/2016
Nice scent but VERY faint on me. I can't really smell it at all, even right after I spray it. Makes it nice for work, but also makes me wonder why I bother putting it on. My husband did say he liked the scent-but he isn't smelling it on me, just catching the scent that lingers for a few moments after I spray it on in the morning.
10/31/2016
A little too manly.
10/31/2016
really pleased with this scent Really nice for an Evening night on the town feel for us fellas I highly recommend this to anyone who like sweet with a hint of spicy scents!
10/30/2016
Nice perfume! Smell is unique.
10/30/2016
Smells great but does not last long
10/29/2016
This smells a bit too masculine for me. Ok but definitely not in my top ten.
10/29/2016
This is a great unisex scent. My boyfriend and I both really like this scent we just wish it came in a smaller bottle and not the $150 3.4oz! This can be an everyday scent but also a nice night fragrance. I would say the lasting power is pretty decent. It has strong throw for about 5 hours and then start to mellow out as the day goes on without a reapply.
10/29/2016
Yummmmm! This one is so unique. I definitely smell the leather in it. To me it mostly just has a sweet leather scent. So glad I took the chance on this one. My husband loves it on me and it's just so different than anything else I have tried. Great for Fall & Winter. Deep & strong long lasting scent.
10/28/2016
This smells just like rum without the bite of alcohol you get from taking a whiff from an actual bottle of rum. I love the smell for the fall, it makes me feel like I'm a pirate, about to discover my treasure. I would say that a downside is that you do smell like rum at first, maybe not so good for convincing people you aren't an alcoholic.
10/28/2016
I really like this scent but unfortunately it lasts less than a few hours on my dry skin. Have to reapply often.
10/27/2016
this smells so tough I can't stand it
10/26/2016
Starts off on my skin with a very sweet bergamot + runtz candy scent- I do not enjoy the opening. However, after awhile it mellows out to a creamy leather sweetened with plum. It's not as dry or spiced as I was expecting, but I do enjoy how it develops throughout the day. I think this is on the feminine side of unisex, as it's very sweet on my skin. I get 5ish hours of soft projection.
10/25/2016
Perfect for Fall. Sultry and seductive scent.
10/25/2016
Absolutely incredible! Perfect scent. Starts off strong and masculine, but dries down to a smoky vanilla. So amazing.
10/23/2016
If this one even sparks your interest, get it. Add it to your que it is absolutely amazing. When I first sprayed it I felt like it smelled like bergamot and didn't quite like it but it just needed time to warm up on my skin. This fragrance is warm, sultry and delivers the rum note in a classy way. I feel like I'm irresistible. ;)
10/22/2016
This is the perfect fall fragrance. When first sprayed it is strong & masculine, however when it dries down you are left with a sweet, powdery, & vanilla scent that is intoxicating. I can't stop smelling my wrist. I love this scent!
10/22/2016
Not sure if I love it but definitely like it. It is different the my usual. Seems to have a "take me to bed" vibe. We shall see how the trial goes...
10/21/2016
Wow so dissapointed, waste of a month. Smells cheap like a candy store. Very sweet, does NOT smell like Rum at all. Wish I could go back and get a different scent for the month... girls perfume.
10/21/2016
This is my first Scentbird perfume, and I couldn't be more excited about it. To me, it smells multifaceted and interesting, very smoky and sexy. I smell the leather, plum, and amber the most.
10/18/2016
This was not what I expected from the description. I get almost entirely plum and amber. It is very powdery to me. I was hoping for a darker, more heady scent with the rum and leather. However, it is just so powdery. It's grown on me over the last couple of weeks, but with how much I adored Moroccan Fig (and how spot-on it was to the description), I was hoping for something that Dark Rum just didn't deliver. I doubt I'll buy this again.
10/15/2016
This is so yummy! I think this is probably a love it or hate it perfume though. Draw back is it doesn't last long and if you really love it the full size is $150!
10/11/2016
I LOVE THIS SCENT!!! This is exactly what I was looking for. It's a sexy, almost masculine, boozy, speakeasy scent. I'm drawn to the masculine so it's perfect. My friend even complimented me on it. Buying a full bottle ASAP.
10/07/2016
Smells great, perfect for fall!
10/06/2016
Smells nice, but not as strong as I thought it would be. A great casual and business scent.
10/06/2016
This scent is a nice, strong fall scent. My coworker said I smelled like a "smoky apple pie." Sexy and complex
10/06/2016
Smells like New Orleans. In a good way. Rum, warm summer nights, jazz . . .
10/05/2016
Sweeter than I expected.
10/05/2016
Great scent for fall or winter. Woodsy yet sweet, this scent is excellent for a crisp evening out; drinks included. ;)
10/04/2016
LOVE THIS PERFUME! It smells so good on me and I'm in love
10/04/2016
Perfect fall scent.
10/04/2016
I really wanted to love this fragrance, and I do! From the reviews and information I read this appealed to me alot. I sprayed it on my wrist and absolutely love it. There is a masculine quality to it as a well as a feminine quality that over the course of the day smells divine. This fragrance is like a warm hug from a loved one, that lasts throughout the day. Love love love! A full bottle of this is already on my wish lish!
10/04/2016
At first I wasn't sure about this scent, but the more I wear it, the more I like it. It has a good lasting power and has a bit of a masculine smell, but in an exotic way.
10/04/2016
I would write a review but I never received it. Now it's going into the next month and still no perfume has arrived. Canceling my subscription today before my account is charged again only to get nothing.
10/01/2016
This is a beautiful smelling fragrance. However, if you are looking for something boozy like Pure Malt, this is not it. You don't really pick up any stout notes in the opening, but the plum gently hits you right away.
10/01/2016
smells really good
09/30/2016
i like this scent.
09/30/2016
This is now my new favorite sent. I have worn Jessica McClintock for years and never thought I would like anything else..well, wrong!
09/30/2016
Love love LOVE
09/29/2016
I would love to review this perfume however it was supposed to be sent to me, but it has not. So Scentbird, please ship the product I paid for.
09/29/2016
I love the scent but he performance is lacking!
09/29/2016
It was ok. A little too sweet
09/29/2016
Amazing!!! Can be worn by men and women(although I say wear whatever the hell you want to wear anyway!). It has such an intoxicating scent. It makes me feel very sexy. It is definitely not overly masculine but certainly can be worn by a man and not smell feminine!
09/29/2016
I love this frag. It's strong, sweet, and it lasts longer time on my skin.
09/28/2016
Amazing, Warm, with a hint of floral A++ Two Thumbs up, but like everyone else said it fades fast.
09/28/2016
my husband loves this scent and I love it on him. Much more than myself. so I gave it to him.. Reminds me of the fall in the forrest.. yummy
09/27/2016
LOVE this scent. Some will think it leans pretty masculine. For me, is a very warm & sexy scent that is perfect for fall evenings.
09/23/2016
This smells amazing, but it fades SO FAST. It lasts maybe 3 hours on me.
09/20/2016
I took a chance ordering this and am I ever glad that I did. It smells amazing. Definitely a unisex scent. Its a perfect scent for Autumn. Yum!
09/17/2016
Really nice scent. Not overbearing. Isn't the longest lasting scent I have, but I still really like it.
09/17/2016
This is by far a rich scent. It's a pricey perfume, and you can tell. The high price tag ($150) is the only reason I would never purchase a full bottle of this. But I'm glad I put this in my queue and I would purchase another round from Scentbird if I was craving it! That aside, it really is a very beautiful scent that is completely unisex. When I wear this, I feel like a sexy, pirate queen. With a brown, worn leather pirate coat and a glass of cold rum in my hands, the summer sun glistening off of the sweat accumulating on my sun-tanned brea....- wait, ok. You get the picture. This is rich, sophisticated, unique. This is you serving drinks at some kind of Autumn party, using your perfume as a conversation starter. Golden, boozy, sexy, sharp, warm, rich. This was such a rich scent that it was too much for me to keep wearing every day. This is a special occasion perfume. So my husband snatched it. He sprayed it on for work at 7am and by 6pm when he came home and I came in for a hug, I could still smell it, quite moderately, clinging to him. I close my eyes, and I can picture him standing on a boat in the ocean with a glass of rum and ice in his hand.
09/12/2016
Fun Gender Neutral Smell. Doesn't last long though =(
09/07/2016
This is such a different, and warm smell. It's fun, and great for a night out.
09/06/2016
I believe this is my favorite perfume now. I love it. I don't spray this for compliments, I spray it for me.
09/02/2016
Love,Love,Love this one♡
09/02/2016
Love,Love,Love this one♡
09/02/2016
I really love this fragrance! It's smooth and sexy but not super girly. It has a nice spice to it, perfect for a night out. It's more of a unisex fragrance.
09/01/2016
This I decided to try purely on the reviews of others and they didn't let me down. I love it!
08/30/2016
Absolute favorite I have received! Not a terribly long-lasting scent but it is AMAZING! Have worn this almost every day since receiving it and am almost done with the bottle.. If it weren't so expensive I would buy the full size in a heartbeat!
08/23/2016
Clean/fresh/fruity with a hint of mystery... loved it! i'm wearing it right now & i can't stop sniffing myself... i'm very surprised that this fragrance hasn't been over promoted. definitely a his OR hers fragrance... my girl sprayed it on her wrist & mmmm, yes, it worked even better. truly a unisex fragrance that smells 10-4 will buy
08/23/2016
Love! Unique dark and sweet.
08/20/2016
This is more sweet than I thought it would be with a nice musky undertone of something I can't really figure out: like a leather tobacco pouch. This will be a big hit for some and a big miss for others. I'm more on the side of a big hit right now 😀
08/20/2016
This is a very heavy scent. To me it's more for 50 + year olds. It smells like something that my mother in law would wear. It's not a bad scent, just not for 30 somethings.
08/10/2016
Very sexy scent. Kinda reminds me of pipe tobacco, in a good way.
08/05/2016
This is by far one of the most alluring scents I have ever encountered. I find myself trying to satisfy my senses by keeping this seductive scent within reach so that it never ends. Unfortunately all good things are meant to be administered in small doses. I wish the lasting power of this brand would continue throughout the day but it just doesn't happen. This is a bit pricey for its longevity but the scent is absolutely amazing! I highly recommend it.
08/05/2016
Rich, unisex scent. The rum is light and refreshing. Perfect for summer and fall. Relatively long lasting with a soft throw.
08/04/2016
I was not sure if I'd be into it, but it's great.
08/04/2016
Smells like rum and rasins. Nice scent.
08/04/2016
Love this scent. Perfect for the Summer, and there is an exotic dark rum smell.
08/04/2016
I absolutely love this smell. It's sexy and work appropriate. It's a lovely complex fragrance that on me me opens up to a woodsy musky sweet smell and then dries down to a leather. I want this to be my signature scent.
08/04/2016
Really nice scent...can get a little perfumey for a bit but tapers off nicely. Doesn't last as long as some but I'm pleased with my first choice.
08/02/2016
Maybe slightly too feminine for me. I really like the smell tho and has good longevity
08/02/2016
Nice scent!! Very warm and spicy but not too masculine. It has a slightly sweet undertone. I like it and would wear it but don't think I would buy a large bottle.
08/02/2016
Warm, Sweet, with a touch of Spice. Addictive to wear, every time you put it on your senses are trying to pin point the various nuances. I like this fragrance a lot - it reminds me of patchouli, amber or woods mixed with something sweet.
07/31/2016
This is a truly unisex scent. I've always been one to like warm, woodsy scents. My go-to perfume is Bond No. 9 Bleecker Street, but this was a welcome change. The longevity of this perfume is not particularly long, but I don't know if that is something that is synonymous with this brand or just with this particular scent as this is the first time I have tried anything by Malin + Goetz. I would try other perfumes by this brand for their uniqueness.
07/31/2016
I really enjoyed this fragrance. I can see using this in the office and for an event or dinner on the town.
07/31/2016
Smells feminine. Not for me.
07/31/2016
Very floral, not what I expected...not enough "rum"!
07/31/2016
WOW AMAZING!!! I just got this scent and I am hirding it in fear that I will tun out. I already ordered the large bottle and the roll on from their website. They are based in NY so the shipping will be quicker than Scentbird for me. The last few months my shipping from Scentbird has been taking almost two weeks, thats after waiting two weeks after being charged before it even ships. I was going to cancel my subscription but this sweet masculine feminine scent is a discovered jem worth the very slow turn around.
07/30/2016
Awesome scent! Will be buying asap.
07/30/2016
Excellent scent!
07/29/2016
It is good and different but not long lasting
07/29/2016
Top notes are sweet, creamy and citrus. I will use for fall and winter. Dry down is heavy, hot smoky smell, it's turn very masculine.
07/29/2016
I LOVE this scent, it is sweet and savory and unlike anything else I currently own. I love a scent that is balanced between masculine and feminine. My husband put this on and it smells totally different on him. This one is a keeper
07/25/2016
Sweet butter rum scent, with fruity plum and citrus, amber, and a touch of spicy leather. Smooth, sexy, and musky. If you like amber, you will probably like this. It could definitely be unisex, but as it's sweet, I would say it leans more female. However, I think my husband would smell fantastic in it.
07/22/2016
It wasn't the masculine scent I was sort of hoping for, the way it was described I was inclined to believe it would be. However, it is a very nice fragrance, not one I'm over the moon about, but not terrible.
07/21/2016
After looking at the scent notes in the description, I was surprised by how light this scent is. It's perfect for summer, with the initial fruit notes drying down to a warmer fragrance over time. Love it.
07/20/2016
I would have imagined this to be more of a masculine scent, based on the Rum & Leather--but to me, this would be more at home sitting on my mother's vanity.
07/19/2016
This perfume has a very unique, delightful smell. Its top notes are light, summery, citrus (which was a pleasant surprise). The dry down is warm, but bitter (I think that's the rum). I get a lot of leather and musk after wearing it for a while, which smells both handsome and elegant on hot, summer skin.