Yves Saint Laurent
Manifesto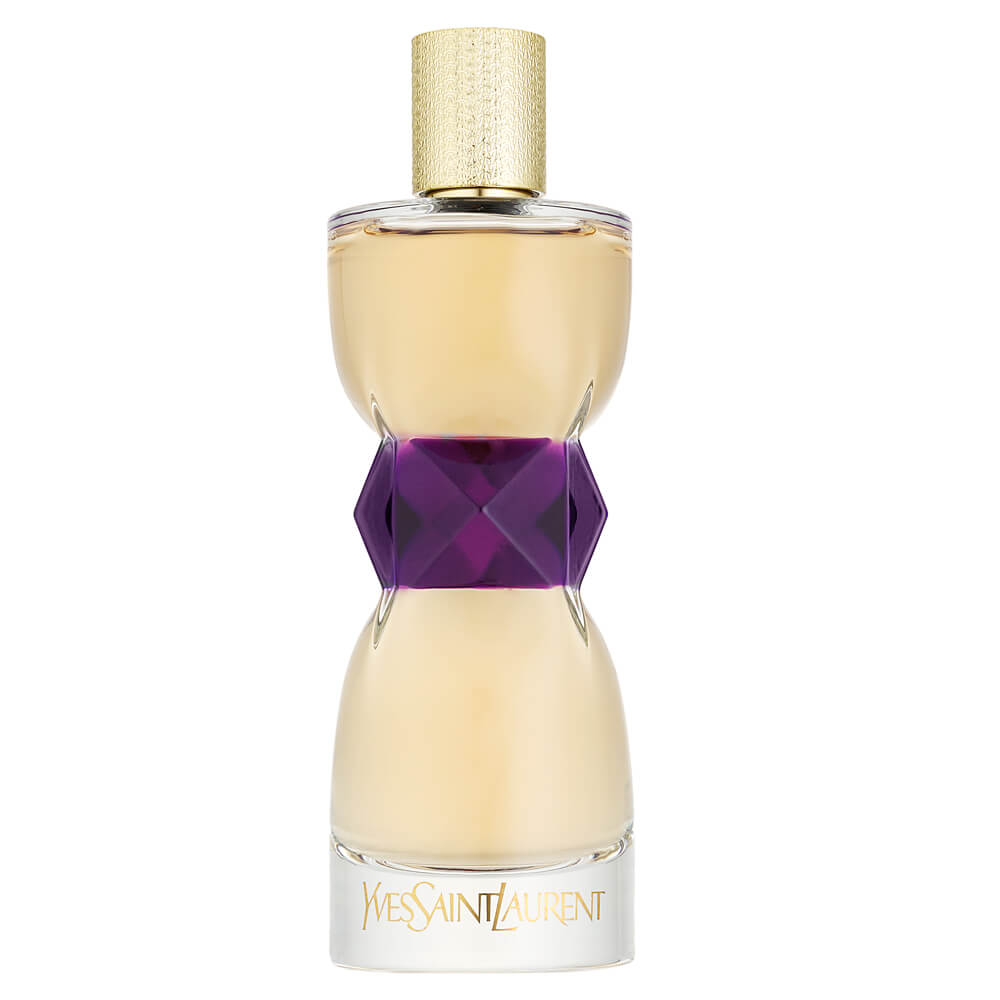 Get a 30-day supply of Manifesto
for
$
14.95
Notify me once this scent is available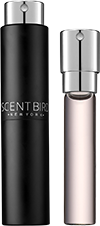 0.27 oz subscription

0.27 oz a la carte
Share and earn free perfume
Notes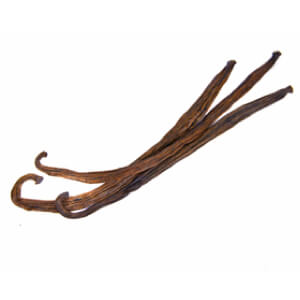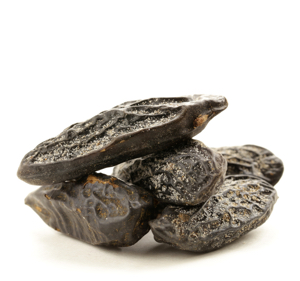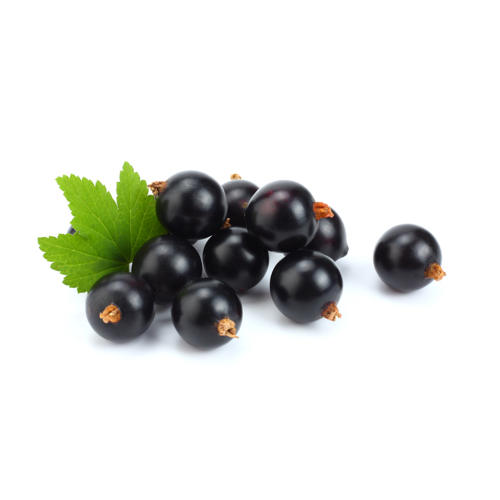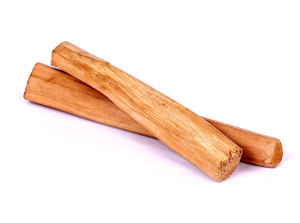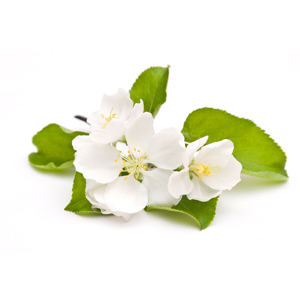 Description
Introducing Manifesto, a sensual, captivating fragrance from Yves Saint Laurent. A bouquet of jasmine punctuated by green notes and a bold trail combining wood, vanilla, and tonka beans are the signature of this new declaration of femininity.
You may also like
Manifesto by Yves Saint Laurent Reviews
12/05/2016
Love this scent
12/05/2016
Ehhh... not terrible but not a wow either.
12/05/2016
Absolutely did not like this scent. Too sweet and too heavy. Reminded me of my grandma.
12/04/2016
I like it. It's my first time wearing it and I got a lot of people that actually like the smell..
12/03/2016
Awesome smell last all day
12/02/2016
Very nice scent. Feminine and soft...not overpowering at all
12/02/2016
I love it. I would definitely purchase this new scent.
12/02/2016
i love this, its so light and pretty.
12/02/2016
This smells so sophisticated
12/01/2016
I loved this scent, it was warm and sensual and perfect for winter. My husband loved the scent on me. The only drawback was the scent does not last very long.
12/01/2016
love this scent, perfect for winter.....a warmth to it....hints of musk, last a long time when sprayed on clothes.
12/01/2016
Love love, great smell. Clean
12/01/2016
Just wasn't my type of scent.
11/29/2016
This scent is absolutely beautiful. very light and sexy.
11/16/2016
Light and fresh scent!
11/10/2016
Love this scent. Very soft and feminine, has good staying power.
11/07/2016
This wasn't a horrible scent but it just wasn't for me. I love clean smells but this was reminiscent of baby powder. This perfume definitely sticks to you for hours. Unfortunately my chemistry only boosted the scent and I got tired of smelling it so I passed it on to someone who would appreciate it better than I would.
11/07/2016
Is anyone old enough to remember BLUE JEANS by Shulton from the 70s? I've searched forever for a similar fragrance and if my memory serves me correctly...this is IT!
11/04/2016
Loved it They kill it everytime👏🏻
11/03/2016
I like it although its totally different from my normal.Its soft and seductive. It stays with you all day.The longer it stayed the better it smelled, at least on me.Diffently has layers to it which made it even more likable for me.I probably would not buy a bottle buy diffently enjoy as a gift!
11/02/2016
Absolutely love this scent. Its deep and sexy.
11/01/2016
Seriously feminine with powerful subtleties: gracious personality with non negotiables clearly defined!
10/29/2016
Love ❤️ Smells like Carmel and vanilla
10/23/2016
Absolutely love this scent. It last a long time.
10/19/2016
Smells good. Good for a romantic night out.
10/17/2016
This is a good fragrance for someone older. It smells nice and mature in the bottle, but kind of weird on me.
10/07/2016
I'm not sure about this one. It does smell sweet and vanilla-like, but there is undertone of something masculine, and I can't figure out if I like it or not.
10/07/2016
Absolutely love this unique scent!!!!!
10/05/2016
Manifesto's initial notes are very green and a bit chemical. Once the green notes die down there is a rather workaday Jasmine and Sandalwood scent that has a touch of Vanilla when it reaches dry down. Manifesto is not very complex. It goes from Green, to Jasmine/Sandalwood in a matter of minutes. The Vanilla takes a good hour on my skin to even peek through. I was disappointed that the Tonka didn't show. All in all a nice pedestrian fragrance, but nothing special. Sillage and longevity are on the plus side of average.
10/05/2016
This perfume smells wonderful!!! I can't even describe it. I'm ordering the biggest bottle they have lol
10/04/2016
This is my all time favourite "vanilla" perfume mostly because it is the most unique vanilla scent I've ever tried. It dries down to something a lot more complex and beautiful. It also has great staying power. I usually wear this perfume out at night and when I wake up the next morning I can still smell it faintly on my skin. Love this scent!
10/04/2016
YSL Manifesto, a lovely light scent on my skin. Very powdery and sweet. I do not get fruit notes, just a dusty floral. For me it does not last more than 90 minutes. I am looking for an office to evening scent, something a bit more bold - the search continues
10/03/2016
This is by far my favorite perfume. First, the sillage isn't very strong; it stays within a few inches of your skin at all times. Second, the longevity is AWESOME. It lasts all day on me. The initial spray is strong and floral and kind of overpowering but it dries down quickly into a beautiful, very faint vanilla scent and that's where it stays on me for an hour or more, which I didn't really enjoy at first. However after that initial hour the scent bloomed into something magical and spicy and sexy and COMPLETELY worth the vanilla phase. I definitely will be buying the full-size version, because I am in love.
10/02/2016
Really loved this scent. I smelled it at an airport and I fell in love with it but couldn't afford the whole bottle. This scent makes me feel classy, romantic, and attractive.
10/02/2016
This smells so good! At first spray I wasn't sure if I liked it, but through the day it just smelled better and better! Definitely going to buy the full bottle.
10/01/2016
The vanilla is cloyingly sweet from the get-go and doesn't get weaker as the day goes on. It smells like a Glade air freshener plug-in. Maybe if you're SUPER into sweet vanilla scents, but otherwise, I'd give it a pass.
09/30/2016
I really like this perfumed however it did fade throughout the day and had to apply more.
09/20/2016
OMG I'm inlove with this scent! Is a sweet light scent.
09/07/2016
So in love with this perfume.
09/04/2016
Manifesto has been my favorite scent received so far! Next trying another YSL scent, Black Opium.
09/02/2016
This scent reminded me of a cleaning product.
08/31/2016
Glamorous and Classy!
08/31/2016
My favorite!! Definitely ordering!
08/23/2016
The scent is amazing! Everything I was looking for in a daytime to night-time fragrance.
08/20/2016
LOVE, LOVE, LOVE this fragrance. It smells so clean and seductive. Better than what I anticipated. Definitely interested in purchasing the full bottle.
08/19/2016
I like the notes of Vanilla, black currant and tonka bean, but the woodsy smell combined with Jasmine, which are normally scents I really like, for some reason come off a lot more floral on me that I'd like. It's tough to find a perfume that reacts well with my chemistry bc I've always got sugar coming out of my pores, as a diabetic. That reacts very oddly with a lot of fragrances. I like this, it's ok, but not enough to buy it. Still searching for that signature scent!
08/19/2016
I had my doubts about this one but I really enjoy the scent. I find it soft and not too flowery. The wood notes are subtle and very wearable. I was worried that it would be too powdery, but, I found that is not the case. I do think this is a scent that is better suited for Autumn or Winter.
08/11/2016
Love this sexy scent. It also has great staying power.
08/07/2016
so lovely it makes wanna got out on a date.
08/01/2016
Smells amazing! I'm not a big fan of overly flowery or overly fruity - i feel like this is a good alternative to the overly "sweet" scents
07/31/2016
I love this ❤️❤️❤️
07/29/2016
I Love Love this fragrance!!!!
07/05/2016
very "grown up" I feel sophisticated and professional when I wear it.
07/05/2016
My favorite go to scent I get so many compliments everytime I wear it, I wish I had a lifetime supply of it I'm that obsessed
07/05/2016
I like this scent. It's not too woody, not too floral. It offers a touch of masculinity but remains delicate with it's feminine, bold, fresh scent. I work in a small office with four women who always compliment me on this. I don't feel like this one lasts all day (10 hour work day), but it certainly goes the distance.
06/23/2016
I'm getting berry or grape cotton candy with a touch of musk and vanilla. It's very sweet, sugary, and powdery on the dry down. Manifesto is a quality fragrance, but I feel like I've bathed in sugar syrup and I'm about to go into a diabetic coma.
06/21/2016
Very soft so I spray a lot and it lasts half the work day. Very good for daily scent.
06/07/2016
Loved the scent, but it didn't last that long.
06/03/2016
Perfectly girly but not strong/very lasting
06/02/2016
I'm not sure if I like it or I just like it better then the other one I got. There's not distinctive about it. It's like a drug store perfume.
05/23/2016
This is seriously my favourite perfume, it's the first luxury one I purchased and I've since ran out of it. Absolutely adore it.
05/20/2016
Love this, I tend to love softer yet masculine smells. I wouldn't say old lady musk but, I definitely like musk. I find it soft an beautiful.
05/13/2016
I'm not sure that I would want to have a full sized bottle of this. It smells nice and is similar to what I normally wear but it's heavier than I like.
05/12/2016
Smells like perfume, literally. There isn't anything distinctive, it's just smell. Reminds me of passing by an older woman and catching a whif of her strong drug store generic scent. Not bad, but not good.
05/10/2016
I like it. More powdery than I expected; however, I love the scent for every day wearing to work.
05/06/2016
This perfume is a lot weeker than the same one in department stores . I wonder if they use cheaper versions of perfumes 😕
05/03/2016
Very sweet smelling, but not over powering.
05/02/2016
This is a beautiful scent! It's long lasting as well!
04/21/2016
Absolutely love!!! Mysterious and alluring!
04/18/2016
Too strong for me. Smells like old an lady in a bingo hall. Just not for me.
04/11/2016
It took a while to get used to, it had a more liquid element than I was expecting. It's a good, solid daytime perfume, though
04/08/2016
I am going to get a full size of this perfume! It is in my top 5 for sure!
04/01/2016
Love it! Smells amazing!
03/30/2016
Smells exactly like "cotton blossom" from Bath & Body works...wore that a lot in like 6th grade. Not really into it now.
03/29/2016
I'd been wanting to try this scent for a while. It's very light and warm...not overwhelming at all. I've gotten quite a few compliments on the scent.
03/29/2016
Was more powdery than floral... Not blown away.
03/24/2016
Light and powdery. It's fine but it's just not my scent.
03/14/2016
The first time I put this on I wasn't really impressed it smells very powdery at first and then within 10-15 minutes it turns into this beautiful soft warm scent that I absolutely love. It doesn't stay on very long like most people have reviewed but I like it for an everyday scent
03/07/2016
Very soft scent. Great for work. Not too strong. The scent doesn't stay as long as I wish it would.
03/05/2016
it smells amazing.
03/02/2016
I love this fragrance. Light, but not so light that it disappears. Sexy yet kind of clean smelling at the same time. I'll be buying this one!
03/01/2016
I lovvvveeee the smell of this fragrance...
02/29/2016
Perfect for office and everyday wear.
02/19/2016
I absolutely love this perfume. Sweet but not cloying, warm but not spicy, powdery but not old-lady!
02/08/2016
Love! its an every day kind of scent for me, sweet and sultry
02/06/2016
Yes, it's me. I typically wear women's perfume. This one is really nice I like the woody and yummy smell - very strong so I recommend to lightly dab. ;-)
02/05/2016
Nice scent! Wish it lasted longer.
02/03/2016
Awesome! Love it! I love the smell!
02/02/2016
Wish it had more of a flowery scent. I wear it with a tropical-scented lotion and both scents compliment each other.
02/02/2016
Nice light sultry scent
02/02/2016
my favorite daily scent!
02/01/2016
Nice smell! Not so strong.
01/30/2016
Strong and sweet, this perfume has been perfect for me in January and it's a perfume I WANT to put on all the time. It mixes with my own body chemistry very well.
01/30/2016
I adore this perfume! It has a scent that catches peoples attention and it sticks to the skin nicely.
01/29/2016
I love this perfume. It has a sweet scent but not overly sweet. I wear it every other day.
01/20/2016
LOVE this!! Soft, sweet---just plain yummy!
01/19/2016
great for everyday. a little bit sweeter than I thought, but it's still great
01/08/2016
Good for date night
01/06/2016
Smells amazing!! It's more of a grown up women smell but it has this scent like indescribable! Perfect for a date night or going out type of perfume.
01/05/2016
LOVE! A great, everyday scent for winter. Warm, but not spicy.
01/05/2016
LOVE THIS PERFUME OMG! it's an interesting one for sure.... like it has the woody/musky scent i like, but then it has a warm sweet under note like vanilla, or marshmallow, idk, but it's great, normally i don't like those sweet scents, but w the wood/musk, it works....
01/04/2016
Not in love with this scent.. It's just okay, nothing special
01/03/2016
I liked this scent. Was sweet and wonderful, more mature then girly.
01/02/2016
Fresh, clean scent, so many compliments!
01/01/2016
Get a lot of compliments with this one.
01/01/2016
Love !! Lasted a long time at work. Very classiy smell. Not fruity. What you would smell of you hug your mom.
01/01/2016
Its a really sophisticated perfume. I don't think its right for me. But it is very beautiful.
01/01/2016
I liked this a lot. It is a very warm and elegant scent
12/30/2015
Very beautiful fragrance. Reminds me of a mature version of Juicy Gold Couture. Lightly sweet with vanilla and Amber. Strong and sexy, lasts all day. My fav!
12/30/2015
It was ok but definitely not my favorite
12/30/2015
I was not a fan of this at all. Extremely overpowering and a distinct old lady smell. Did not work with my body chemistry at all.
12/30/2015
I love this scent. It stays will me all day and meshes with my pheromones so nicely!
12/30/2015
Love this scent, very feminine and sexy
12/29/2015
Love this one! It's very warm and cozy. Will definitely be purchasing a full size bottle in the near future.
12/29/2015
this perfume is okay. it reminds me a lot of Burberry Brit but without the citrus. it is a very warm and heavy scent, I think it's more for older women.
12/24/2015
This is now one of my favorite perfumes. Extremely elegant and luscious... Will likely purchase a full size bottle when my scentbird size runs out.
12/18/2015
This perfume is amazing. I have the full bottle, and if you love vanilla scents, don't hesitate to order it here on Scentbird. It has good longevity too, and doesn't just evaporate off your skin.
12/09/2015
Woodsy, elegant, classy...that's how I describe it. Definitely for women, not girls :)
12/06/2015
Lovely fragrance, definitely a more mature scent.
12/06/2015
It's a warm sweet scent. Almost like an adult bath and body works. I wouldn't buy a full size because it doesn't last through my morning commute
12/04/2015
This was a keeper, fruity and a little spicy with great base notes.
11/30/2015
Smells so good! Sweet but still edgy💋
11/30/2015
A nice scent, but too strong for my personal preference.
11/25/2015
This is a good scent for fall. It doesn't last very long though I was a little disappointed.
11/24/2015
It is a nice perfume and smelled better as the day went on. It didn't last though and it's really not my style. Was a nice purchase to have in a small bottle but glad I didn't buy a big one. I like more darker sweeter scents.
11/10/2015
One of my personal favorites. Perfect for fall and winter. Warm, elegant, and only a little bit floral.
11/08/2015
Its more for older women I feel.
11/05/2015
this is perfect for this time of year. it is very warm, but light. I really like this scent. I have gotten a lot of compliments, and I stepped outside my norm
11/04/2015
Nice perfume, but doesnt work very well with my body chemistry
11/02/2015
I love the smell of this perfume.
11/01/2015
Use an extremely light hand with this. It's incredibly strong. The smell is sweet and almost powdery. I do like it, but my boyfriend wasn't a fan. We have different tastes though.
10/30/2015
This perfume is interesting for me. I really don't like the initial smell however after it dries down a bit it has a nice warm scent. It was worth trying out but I don't think I would buy a large bottle.
10/30/2015
Love this scent!
10/29/2015
So elegant and sophisticated. I love this scent!
10/29/2015
Long lasting and pretty scent. Good for fall.
10/29/2015
It is a refreshing smell, definitely a unique blend of freshness.
10/29/2015
Nice clean smell
10/29/2015
Smells amazing
10/29/2015
Lasts all day, I love how the scent changes through the day! Will definitely purchase a full size.
10/29/2015
Lasts all day and it's sweet, but not too sweet!
10/29/2015
I really really loved the smell. I only spray them twice on my neck for one day but it lasted until the next day.
10/27/2015
Beautiful fragrance, long lasting. Definitely purchasing a full size bottle.
10/23/2015
Smells great but it seems that the fragrance lasted only an hour!
10/02/2015
This was a very nice scent.
10/02/2015
Loved this scent. It did remind "me" of Victoria Secrets Heavenly.
10/01/2015
This is described as "powdery" on the site and that is right on the nose. A really clean, pretty, powdery scent -- it comes across as very ladylike to me. I love these types of scents. My only complaint was that it didn't end up lasting very long on me. Spraying it on in the morning before work at 7AM and it was pretty faint by 3PM, so it needs to be in your purse for touch ups. Very pretty scent, though. Makes me feel sophisticated.
10/01/2015
Loved this, had a great lasting power.
09/30/2015
Loooove this scent, but wished it lasted longer.
09/30/2015
Light and sweet without being cloying.
09/30/2015
Geat smell and it last for awhile. My kida and friends liked the scent on me
09/29/2015
Smells lovely.
09/06/2015
I thought this was absolutely lovely. Simular to le vie est belle, classique, and dolce gabbana, sweet, but in a grown up way. I smell vanilla, talcum powder, and wood. Longevity not so great, but I'd still purchase because I love the smell.
09/03/2015
Love the scent. It's very unique and quite addicting.
09/02/2015
Super soft and sexy
08/30/2015
LOVE classy and ladylike. I typically go for spicy and warm aromas but I'm glad I took a chance on this one.
08/29/2015
It's a great daytime smell. It's a really pretty smell if that makes sense. Great for a first date (lunch or breakfast date) sweet floral scent. My boyfriend loves it on me. He says its like a daydream smell
08/29/2015
I typically shy away from feminine scents but this one is not too floral nor too powdery. It's the perfect mixture of light notes that mixes with my chemistry to give a sensual sexy smell that can go from day to night. This is definitely being added to my regular rotation.
08/03/2015
This has quickly become my go to scent. I get so many compliments every time I wear it. Its perfect for day or evening. I just wish the scent lasted a bit longer on me, but I don't have any problem reapplying through out the day. The Scentbird atomizer is perfect to throw in my bag and take with me everywhere.
05/01/2015
This perfume smells fresh ... It's not a strong scent .. The only thing is that it the scent does not last long. The scent does smell expensive and that is what I enjoy about this subscription.. You can try expensive perfumes for a reasonable prize each month
03/30/2015
"This is a very mature scent. It is a mixture of sweet and musky to me. It smells good but I would not repurchase. I think this would make a better nighttime scent, maybe for date night or a night on the town. Smells good, and Im glad I tried it just not my favorite."