Yves Saint Laurent
La Nuit De L'Homme EDT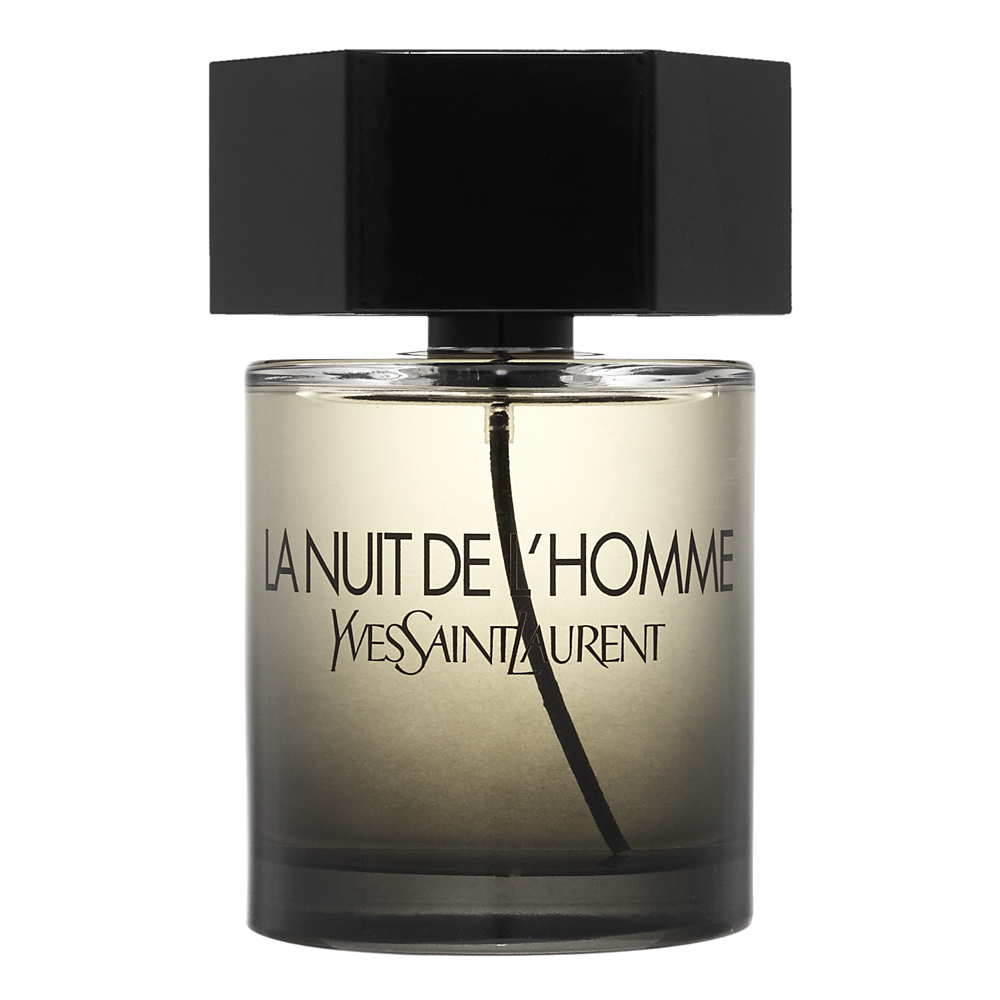 Get a 30-day supply of La Nuit De L'Homme EDT
for
$
14.95
Notify me once this scent is available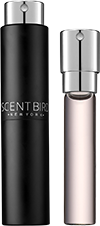 0.27 oz subscription

0.27 oz a la carte
Share and earn free perfume
Notes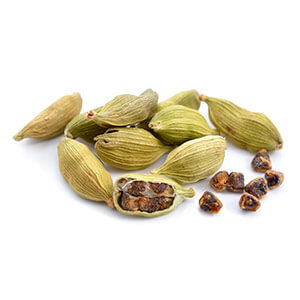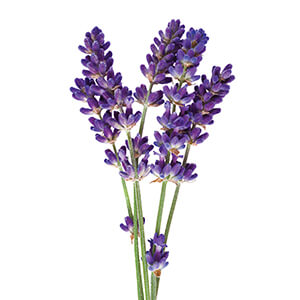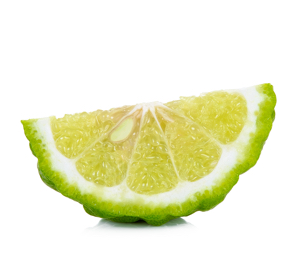 Description
La Nuit de L'Homme by Yves Saint Laurent tells a story of intensity, bold sensuality, and seduction that lies half-way between restraint and abandon. Bright, masculine freshness combines with sophistication and nonchalance to create a fresh, yet deep and mysterious scent with notes of Cardamom, Cedar, and Coumarin—a structure of contrasting forces.
You may also like
La Nuit De L'Homme EDT by Yves Saint Laurent Reviews
12/05/2016
Very classic and sophisticated. I don't find myself using this a whole lot because the situation would have to be very specific: like a business trip or a quiet sophisticated date.
12/04/2016
Very sexy, sweet and a little powdery. A bit feminine for me I normally would not purchase it but I really love it and glad I ordered it.
12/04/2016
I love the scent but it would be nice if it were a bit stronger.
12/04/2016
Magnificent!!!
12/03/2016
Just not the scent for me personally. It smells good just not for me.
12/03/2016
amazing smell!
12/03/2016
Got this for my husband and I absolutely love it
12/03/2016
Great smell. Nice change from heavy smells
12/02/2016
Long lasting and one spray goes a long way. It lingers on the cuffs of my leather jacket and anything that it comes in contact with. It's a good thing I enjoy it. This is my go-to choice for daily wear.
12/02/2016
It was okay to me, nothing out of the ordinary I just didn't grow to fond of it. It smells good initially but throughout the day it seems to wear off
12/02/2016
Not to my liking. But, this is why I use scentbird to try new things.
12/02/2016
Love it my hubby like it alot
12/02/2016
Didn't love this one. Undertones were unappealing
12/02/2016
Very pleasant. Not too strong
12/01/2016
I Really, Really Love this Scent!! It's subtle, but really goes the distance... a LOT of Compliments from the Ladies! Will definitely be picking this one up to add to my Collection.
12/01/2016
I loved this scent, I'll definitely purchase a full size bottle.
12/01/2016
nice happy hour smell
12/01/2016
All I have too say is delicious. I do prefer a spicy woody smell but this one is getting to me, smells so good
11/29/2016
very clean and fresh. really liked it
11/21/2016
Definitely an evening scent. Spicy and dark make up a majority of this, but the top notes are sweet and bright. I really liked it, my wife loved it on me, and I got quite a few compliments. Didn't last all day, but long enough. Was my first Scentbird I tried and I've only been wearing colognes for a few years. Not quite five hearts but is worth a shot if you want something sexy but not overwhelming.
11/18/2016
i love this scent! i went to the store purchase a botle.
11/18/2016
Great! Love the smell!!
11/15/2016
Good but not great
11/11/2016
I really like the smell of this cologne, but to bad it doesn't last !!! I was disappointed I was looking forward to this cologne...
11/11/2016
Very nice...my fiancée even likes it and she's picky with my scents. This scent suits me well.
11/11/2016
Really enjoyed this scent. It was not too harsh and was long lasting. To me it had a powdery base with a sweet but manly finish.
11/08/2016
Very nice perfume. Not too loud. It's kind of subtle but yet stands out. Great for fall time.
11/08/2016
I love this scent. It has a touch of freshness, it is dark, rich and seductive. I also received a compliment one of my first times wearing it. I bought a full bottle of this.
11/08/2016
It was a great little product that I could carry around easily, whilst looking very sleek.
11/07/2016
Has a great smell I don't usually rate colognes butt this Yves Saint Laurent La Nuit de l'homme smells clean fresh and very nice
11/06/2016
They smelled great!
11/06/2016
I have enjoyed this scent. To me it smells like Curve but in a more grown up way. The scent has not gotten me compliments like reviews have said, but it is probably because the scent dies off way to fast.
11/05/2016
Very sensual! A compliment getter for sure!
11/05/2016
Absolutely Amazing!!! Tons of compliments.
11/04/2016
Now I can get a different scent everyday .
11/04/2016
Can't go wrong with this. Smell pulls compliments without any effort
11/03/2016
Great scent. Fresh!
11/03/2016
Wonderfully refreshing scent.
11/02/2016
Very luxurious smell, definitely a "night out" kind of cologne. It is a little more on the perfume smelling side. The lavender accents give it a little of a floral smell. Very strong and long lasting, even just one spray will go a long way.
11/02/2016
Freaking love La Nuit!
11/02/2016
never got it I received the October scent of the month instead of this
11/02/2016
This is such a perfect and sexy fragrance! Use for date night, you'll def will get some. ;)
11/02/2016
It was not bad. It just doesn't hold long enough on my skin.
11/02/2016
Great scent. More of a classic for me. Great projection and performance. Highly recommend it. Must have for every mans collection.
11/02/2016
My 'go to fragrance" I absolutely love it. Very clean, fresh and masculine.
11/01/2016
This is by far the best smelling cologne I've had. My woman loves this smell on me and she can't keep her hands off me. Thank you scentbird.
11/01/2016
One of my favorite scents. Very refreshing yet has this appeal that I can't explain.
11/01/2016
Love this scent!
11/01/2016
Really like the fresh scent. I'll wear it a couple more times before considering purchasing full bottle, but really enjoyed this one a lot more than my first sample, Spicebomb.
11/01/2016
Mehhhh... Not bad, but not great.
11/01/2016
Love the smell light and easy
11/01/2016
Great scent. My girlfriend really likes it. Can be a little strong at first spray so you don't need too much.
11/01/2016
This cologne is amazing. Great scent. Perfect for night out/ date night. My girlfriend loves it
11/01/2016
This stuff smells so refreshing and amazing!! I wore it for the first time last night and got so many complements. Great for a date night or just to wear to work!
10/31/2016
WOW!!!! Wore it to a dinner and was complemented several times throughout the night. Buying a bottle as we speak. Must Have!
10/31/2016
It's an exceptionally beautiful male perfume. As a matter of fact it supersedes the rest of my collections I put on, and that's why it's my favorite.
10/30/2016
Great scent!!! Had two people ask me what scent I was wearing the first time I put it on.
10/30/2016
Love the scent! Just wish it didn't go away so soon. I get about maybe 3 hours of smelling it. Then goes down to a skin scent.
10/29/2016
La Nuit De L'Homme is a great smelling fragrance. It has great projection and longevity. Definitely one to include in your collection.
10/24/2016
Absolutely love this! Great for date night or a night out.
10/22/2016
THIS SCENT IS A POWERHOUSE!!!!! It's a very sweet a pleasant scent. I like it. But fare warning, 1 made 2 sprays is all you need.
10/08/2016
Awesome. My wife loves it and lasts just about all day
10/07/2016
For my first ever self-purchase cologne....it's actually really amazing. Sprayed it on my wrists and neck and it lasted pretty much from 7am till 5pm. Went around class smelling myself lol I dig the leather and the spicy undertones are amazing for the Fall. I would totally recommend this for people just getting into cologne.
10/06/2016
l like the scent. not to strong and it last a few hours.
10/05/2016
This cologne smells awesome! Will be a definite add to my collection. Has pretty good longevity, around 5 hours or so. Definitely will be picking up some more.
10/05/2016
Smells amazing YSL is my scent for life with smells from this bottle.
10/05/2016
I have worn this fragrance for years, always get compliments from women and men. You can wear it on a date or just casually through the day, it will not over power any activity you may decide to do. Enjoy!
10/05/2016
This the my #1 followed by Eros and Priv. I bought it by the amazing review from Jeremy Fragrance on YT, and he was right! although it was reformulated and is not as strong as it once was it last 4ish hours on me and I have received many complements and it feels great when works its magic on women. Will buy the full bottle.
10/04/2016
is very sexy and awsome
10/04/2016
Great scent for every guy!
10/04/2016
This smells wonderful, and seems like it would work on anyone. It is sweet, but not overwhelmingly so. It lasts a long time on the skin too. My only complaint is that it doesn't seem to project all that well.
10/04/2016
Love the smell. Very masculaine for the cool, laid back kind of dude
10/04/2016
I love the smell of this cologne. I'm going to be purchasing the full size VERY soon.
10/03/2016
Absolutely amazing!
10/03/2016
Smells AMAZING! Definitely a good way to impress people
10/02/2016
Smells pretty good
10/02/2016
Oh my dear lord, this is the best cologne I have ever smelt in my whole life. Especially with October's arrival, this smell will make you want to be the mysterious sexy guy wearing a scarf, carving pumpkins and drinking pumpkin spice or something. I have not yet worn it to anywhere but my boyfriends friends party, but needless to say he loves it, as well as the five hundred girls that surrounded me to smell me, even though, I was like "barking up the wrong tree honey".
10/02/2016
Smells amazing!!!!
10/01/2016
I loved this very me
09/30/2016
Love this. Going to buy a bigger bottle.
09/30/2016
My favorite scent ever. It's a everyday wear for me.
09/30/2016
Great Smell! Great compliments !
09/29/2016
I absolutely love it. It's by far my favorite cologne
09/29/2016
The scent of this colon is just amazing! I'm just in love with it.
09/23/2016
Clean unisex smell
09/20/2016
I have owned this one previously. Smells extremely good, so good that it is NOT an every day wear.
09/19/2016
Favorite cologne for almost any occasion. Just. Smells. Amazing.
09/11/2016
I heard good things about it and tried this blindly. One of my favorite scents ever. Wish it projected more and lasted longer.
09/10/2016
i received my first fragance and from the first day using it i started receiving complements from (you smell really good) to (what cologne are you using) i can't wait received my next cologne and keep surprising my self with this amazing smells...
09/08/2016
Great fragrance
09/07/2016
One of my all-time favorites!
09/07/2016
Be an Alpha Male and smell like one!
09/06/2016
This cologne comes highly recommended by many reviewers and I'll add my vote of confidence in its selection. I've reviewed it based on my skin type and personal experience. I found the fragrance to be unique and very inviting for an evening out or in a more intimate setting. It is somewhat sweet, with a hint of both clean and spicy elements and with just enough of a woodsy element to keep its scent unique and interesting. For me the scent doesn't really linger, which is why I don't use it as a daytime cologne. It is a better fit for going out at night (hence "La Nuit" as part of the title) or for anytime I'm planning on keeping someone close. Overall, a wonderful scent that will earn you compliments while you're wearing it, even if the scent doesn't last as long as you'd like.
09/06/2016
Been wearing this for about a week now and I love it, can't go wrong with this one
09/05/2016
Smells amazing! Not too strong.
09/04/2016
Very Good for everyday use
09/02/2016
Love this cologne. Fresh scent and long lasting. Yet not overpowering.
09/01/2016
Very nice fragrance! Don't really need to put a lot on to smell the entire day. I will be getting this!
09/01/2016
Its smells awesome but has no longevity or projection whatsoever.
08/31/2016
Smells amazing
08/30/2016
This fragrance is great!! It is masculine and sexy at the same time! You can wear this fragrance anytime of the year night or day. Ladys love it! 9 out of 10!
08/30/2016
I have received so many compliments. It smell wonderful!
08/30/2016
This scent was very sweet but not strong scent which is what I liked about it. A good scent for daily use.
08/29/2016
Smells amazing but it only last 4 hours. I carry it my pocket no problem great cologne
08/29/2016
very good, i love it this fragrance
08/19/2016
I've worn this for years. One spray adds some romance to the car too.
08/13/2016
Here's the thing: this stuff smells great but, I don't feel comfortable wearing it most of the time. It rides this line of being almost feminine and kind of powdery. It is certainly seductive and sensual and could work amazingly well for some men, I just don't think it fits my personality. I still recommend trying it out. Would be great for a date or intimate evening.
08/11/2016
Smells great, but doesn't last as long as many colognes.
08/07/2016
Great date night scent.
08/07/2016
I really like this one! I have had many scents that have stood out over the years but this one has something unique about it. its very smooth and not too overwhelming. My boyfriend goes crazy for it hint hint!!
08/05/2016
Sexy. Sophisticated.
08/03/2016
amazing smells sooo good only thing my bottle wasn't closed tight and its almost gone, but it still smells amazing.
08/03/2016
Great smell but it won't last that long. I giving this 3 1/2 love lol
08/03/2016
Smelled great on a couple of co-workers, thought my husband could give it a try, Did not fit my husband.
08/03/2016
Just received my first order! Omg! This smells great!! Classy undertones... A grown-up scent for nice night out with a beautiful lady.
07/31/2016
Delivery has been slow for my first order I hope this fixed soon
07/31/2016
Yet another good choice made at the suggestion of many a fragrance lover in the community. It is a very floral top which may turn a lot of people off, but the majority of the life of the mid and bottom notes dry down to a sufficiently pleasing scent. It's not very masculine, more of a unisex scent that leans towards the men's fragrance spectrum. The only problem it seems with many of the best fragrances chosen by the community as a whole is the fact that it does not last. Seems like the floral notes stick out in the cool/cold weather, while the spicier side sticks out in the heat, which it barely lasts more than a few hours in. Very good scent for me personally, my only wish being it last longer!
07/31/2016
I have always been a fan of YSL fragrances, my brother has worn them for years and now I can it and other favorites of mine too!
07/31/2016
Great smell just doesn't last long.
07/30/2016
An amazing, sensual fragrance perfect for date nights and close encounters. The initial cardamom note is nothing short of spectacular, and its followed by an expertly blended wood and spice dry down. Well known in the fragrance community, this has become an instant classic and for good reason. This is a must-have for fans of rich, unique fragrances with culinary notes and sweet dispositions.
07/30/2016
One of the best cologne I tried. My girlfriend loves this scent.
07/30/2016
Very nice scent! Wish I could smell the older formulation.
07/29/2016
A beautiful combination of warm, sensual, and spicy that screams "Sexy" .. Performance, Longevity, and Silage is Average at best. Definitely a close-quarter (date night) fragrance but an oh so immaculate one. 2 - 3 sprays after a shower and maybe 1 touch-up spray 4 - 6 hours later, if you want.
07/29/2016
Best one yet!!!! Very clean and light smell. Love it.
07/21/2016
Smells great, great, great - spicy, yet soft. However, it doesn't project well and only lasts about an hour or two before you feel a need to reapply. Could have been 5 stars.
07/13/2016
The scent is incredible but it's gone after about 3-4 hours. Despite the poor longevity I had to buy a full bottle because the ladies absolutely love it.
07/12/2016
Loved this scent will definitely order it again.
07/12/2016
I really like the scent, but it dosnt seem to last.
07/12/2016
This is a awesome scent. Very masculine and inviting. My wife loves it. I am going to put it in my weekly rotation.
07/05/2016
Fantastic smell for the evening with a strong, masculine scent that isn't too overpowering.
07/05/2016
Luxurious! Loved it!
07/05/2016
The scent is very pleasant, however, it is more sweet than I like personally. On the other hand the females in my life (wife, daughter, mother) all love the fragrance and have also gotten many compliments about the scent from coworkers.
07/02/2016
Great, fresh and clean scent.
07/02/2016
Smells really good and gets a lot of compliments.
07/02/2016
Calm enough to wear to work. Body heat will kill it though so not recommended for a night out.
07/02/2016
The fragrance had very soft notes, almost floral in nature. It's plesant, but there isn't much depth or complexity. The scent also seems to fade rather quickly, rather than lingering throughout the day.
07/02/2016
I like the soft notes
07/01/2016
Smells amazing and refreshing. Definitely in my top 3
07/01/2016
I like the soft notes but it reminds me of something else that I can't put my finger on
07/01/2016
It work well for me.
07/01/2016
great smelling and a compliment getter
06/30/2016
Isn't my first time testing this fragrance but I just had to have it! This stuff makes you into a super stud muffin!
06/29/2016
Amazing scent. Loved by every woman I've encountered.
06/17/2016
Great evening/night smell, pleasant and masculine. Girls love it. There are many fragrances in the YSL L'Homme series but this is a classic that's worth getting.
06/06/2016
Tony the tiger slogan!!
06/06/2016
Smells good, but doesnt last long at all and doesnt project very well
06/04/2016
I quite enjoyed the scent... while it last. It wears off quick usually have to respray after 4 hrs
06/03/2016
Soft but clean and natural scent
06/02/2016
Fantastic. Classic scent. Easily one of my top five smells.
05/31/2016
Spicy and woody, this scent is bold and long lasting. Great for a night out or romantic dinner!
05/31/2016
Absolutely love it!! This is going to be my signature scent.
05/29/2016
Great smell the women love it and always ask what I'm wearing.
05/26/2016
My favorite smell that I have ever smelled. This will never offend anybody, opens up with a blast of spice, then sits soft, alluring, powdery from the lavender. It feels like one of those days where you wake up feeling refreshed, no grogginess, on a pillow made of clouds, that is what it smells like. Clean and sexy, and dries down to a pleasant vanilla smell. Spray it on your clothes, and the basenotes will last forever.
05/20/2016
Got this for my husband. It smells amazing. It's great for close times/date nights because it has pretty weak sillage and longevity. But it sure smells sexy!
05/13/2016
amazing smell but the projection and longevity is terrible. this is notscentbird's fault as it is the house's re re re formulation.
05/08/2016
I got this cologne but it wasn't strong enough like the original at the store! Scentbird really have to look into this problem. They should send only fresh and original Scent.
05/04/2016
Smells great. Projection is moderate. Does not last very long, so must be reapplied throughout the day.
05/03/2016
The projection isn't strong and doesn't last long on the skin, but a very pleasant scent.
05/02/2016
Smells ok. Nothing exciting. Will not be purchasing a full bottle. Definitely an overrated scent!
05/02/2016
Great cologne.
05/01/2016
Smells great. Vest smelling cologne I ever had.
04/30/2016
It smells amazing and kinda of has citrusy vibe to it,which i love.For the longivaty of this fragrance (on my skin) i get 4 hr,which I would be OK if it was a skin scent by that time but no it just completely disappears.For that reason I can't give it a 5 star.If your thinking of buying this fragrance it's best to re apply about every 3 hr. or so and yes I'm thinking about buying it soon.
04/29/2016
Very sweet and fruity
04/29/2016
I haven't got yet
04/28/2016
So far one of the best of fragrances I've ever had. The girls love it and I feel more masculine with this on. Perfect for the date if you are going to be intimate with your partner, she will love it
04/25/2016
I'd love to be reviewing this but they sent me an empty package this month. =\
04/12/2016
One of my favorites this scent is a lady killer definitely. Works well on my skin I really enjoy it.
04/08/2016
Not an everyday cologne as its sweet/spicy scent is a little too metrosexual for me. I ordered this cologne for its hype, but I'm definitely not its male target. Without offending anyone I feel as though this would be perfect for a Guido.
04/04/2016
Got it for my husband, and love it! He loves it too, sexy, but not too intense. Wear time is about 4 - 6 hours.
04/04/2016
This one was ok. A bit too spicy-sweet. The ladies gave this one a 6/10. I've only wanted to wear this fragrance a handful of times...
04/01/2016
My GF has complimented me on numerous occasions that I smell really good, although since I apply it earlier in the day, she has to get pretty close to smell it. Doesn't last long, but it is subtle so the projection isn't as strong as others. The great thing about having someone get so close to you is that the next time they smell it, they'll want to be close to you ;)
04/01/2016
One of the best colognes I've smelled.
04/01/2016
Amazing scent best one I've reviewed by far
04/01/2016
Literally had women stop in their tracks and sniff me, total strangers at that. Was told I smelled close to what "Jesus" probably smelled like..lmbo. Seriously...invest in this scent
03/31/2016
I loved this scent. I'd recommend using it primarily for nighttime and colder weather since I feel it'd be a bit too much on a sunny day. Definitely worth checking out.
03/30/2016
Overall I liked the scent but it doesn't seem to last very long. 5/5 for scent, 2/5 for duration.
03/29/2016
Such a lovely woody scent! Strong fresh cut cedar aroma right from the start. Lovely, but not overwhelming. Settles into a nice warm woody scent.
03/29/2016
This is actually one of my favorite fragrance after Blue de Channel and Dolce Gabanna The one
03/29/2016
I enjoy the sweet scent, It works well with my body chemistry. Overall this is one of my favorites
03/29/2016
This cologne can be worn for everday use and it doesnt have a sharp smell. It smells great, but the only problem i have is that it doesn't last as long as other colognes, but its definitely worth trying. It has a very unique smell, in the best of ways.
03/29/2016
nice subtle smell. my new favorite
03/29/2016
When u first tried this Cologne I had no idea what you expect but, after a week of using it, the women I need overall are just more comfortable around me and it's just a very relaxing feeling to know that you smell do good women want to hang with you among other things. This may be a pricy scent but it's worth it once you've tried it!
03/19/2016
I cant believe that this cologne gets so many good reviews from women. Maybe because it is a fragrance the women would wear. This crap smells like a women's perfume! Men today are not men anymore
03/07/2016
Very pleasing scent. Slightly feminine but not overly feminine.
03/05/2016
smells very rich starts strong in the first 60 seconds then goes down to this rich smelling very sophisticated smell 4/5 people loved how i smelled!!!!!!
03/05/2016
i absolutely adore this scent. the deep cardamom will last on your clothes for an impossibly long time
03/04/2016
Nice smell but only good for going out at night, not good for daily wear. Smells a bit typical/commerical as well.
03/02/2016
Very sexy scent, my girlfriend loves it...
03/01/2016
Long lasting. Woody. Sensual. Great for night and day.
03/01/2016
Absolutely love the smell
02/29/2016
Really great smell one of my favorites
02/29/2016
My favorite of all the scents i have got from scent bird. Amazing date night / lady pleaser
02/22/2016
Great for date nights, doesn't project to much. Gf loves it.
02/20/2016
Sweet - first and foremost remember that, it's sweet. About 30 minutes first time I used it this I smelled vanilla, baby powder, and warm sweet milk. 30 minutes after I sprayed the second time, I smelled the same undertone as before but I smell many more elegant floral fragrances on top. I don't know which flowers I believe that I smell, I wouldn't say rose or lavender, they are way too specific. I would say as pleasing as a midpoint between rose and lavender without being strong. This smell is not strong, it's mellow. After the first hour, it really doesn't project very well and I would consider it a close quarters smell. I think this scent couldn't offend anyone.
02/17/2016
phenomenal scent very unique and classy. A sweet start and gets very woodsy. I would recommend this scent if you want to get a lot of compliments.
02/06/2016
Everything!!!! Compliment after compliment!! Smells amazing!!
02/05/2016
smell great I love it
02/04/2016
Didn't like much
02/03/2016
Classically sweet smell that has a lot of depth. Only problem is its longevity. On my skin it lasts at most 4 hours. Other than that a great scent.
02/03/2016
Clean, sofisticated and sexy. I LOVED this one on my BF.
02/02/2016
One of my favorite colognes out there!!! A real panty dropper!
02/02/2016
Great smell! one of my new go to scents
02/02/2016
Love this scent. Especially good for someone younger.
01/30/2016
Very good smell, a "little" overhyped but still good.
01/18/2016
This is my favorite so far and it's not even a "women's fragrance." As I know many women like masculine scents and colognes, I will review this for both my skin and my boyfriend's. On my skin, it's certainly a bit spicy, but what comes out more is the woody scents. It's delicious and comfortable and smells like the "feeling" of wearing your boyfriend's shirt on a lazy morning. On my boyfriend, however, it's veeeery spicy and smells much manlier with his body chemistry. It's at once very classy, but a lumberjack could easily wear this too. It's both white collar and blue collar. Works in the office or on a date. I highly recommend this one. But just know that it is quite spicy!
01/06/2016
My favorite scent so far
01/05/2016
FAVORITE scent this far. I get compliments all the time for it
01/05/2016
Decent scent, not my favorite though. Not an everyday scent IMO
01/04/2016
I like this cologne a lot. It is one of a few that are in my regular rotation.
01/04/2016
From my personal opinion based on the actual scent, compliments, personal taste and asking others, I give this an 8.5 for going out casually, and a 9 if you're going to be up really close with someone, definitely more of a night/intimate fragrance. one thing that stood out to me about this scent was it kind of "grew on me" and got more alluring as time passed.. definitely will drive a girl crazy the second she gets close to you. 4.5/5
01/03/2016
Amazing scent!!
01/02/2016
Nice scent that's light a really lasts. Not musky at all :)
12/31/2015
This is my first subscribe fragrance and I love it! It has very elegant and also mature scent and also I like the accurate categorization which allows me to find the ideal fragrance~
12/30/2015
Something didn't get along with the skin on my neck and I broke out but other than that it smells great. Doesn't last too long though
12/30/2015
I love it. Was my first cologne from Scentbird and I wasn't disappointed. Scent lingers all day
12/30/2015
Love the smell of this cologne. One of the best fall/winter scents I've ever came across. Would give 5 stars but the performance is absolutely terrible. It fades into nothing after about 2 hours and doesn't project more than a foot or two on me. It's a shame because otherwise it is a superb and versatile scent that would probably get tons of compliments.
12/30/2015
Love this scent! It's a refreshing slightly citrusy scent and is long lasting.
12/29/2015
A very warm, cozy and pleasant smell. Just an all around great man's fragrance. Very easy to wear and like.
12/28/2015
When I smelled this the first time I was not impressed, wow was I wrong. This scent makes you feel clean and comfortable and it is by far my favorite I have worn
12/24/2015
It's not as strong as I thought it would be, but it smells so wonderful! I am glad I picked this one out! ;)
12/20/2015
This smells amazing! I have a lot of colognes but this has now moved to the top of my list!!
12/18/2015
Open up with cardamom then to cedar wood. Works well in colder temperatures and siege is about the length of my arm. This make a great gift for Christmas time and New Years. I wish it was little more stronger but the new formula has been watered down a bit.
12/11/2015
Smells awesome but doesn't project that well after about 30 min. Doesn't last that long either but does get compliments when it can be smelled.
12/11/2015
Like the smell, however, I feel the scent dissipated rather quickly.
12/07/2015
Nice but doesn't last long
12/07/2015
It wasn't that good.
12/06/2015
Great cologne for night and day... Had plenty of compliments
12/06/2015
Great had it before
12/05/2015
Smells great, but it's a little powdery.
12/05/2015
Smells great. For me it doesn't project very well, but even at the end of the day you can smell it if you get within a few inches. Not the most noticeable cologne for my chemistry rarely got comments, but I still like it .
12/05/2015
Honestly the best smell.
12/05/2015
The high-notes are extremely strong. They diminish after about 30 min. and it tones down. The middle notes are extremely pleasurable to the nose. I really like the scent overall. Women love it. The only big downer for me was that it didn't project well at all. Someone would have to be very close to smell it.
12/05/2015
It's nice powdery scent
12/04/2015
I received a couple of compliments while wearing this scent, but some of the feedback was that it was a bit feminine. I felt that for me it was too powdery.
12/02/2015
Love this scent, always receive compliments when I wear it. Great for a night out!
12/01/2015
Smells very clean and not over powering. Overall a great scent!
12/01/2015
Long lasting, highly recommend this fragrance.
11/30/2015
Pros: god-tier scent Cons: soon to be (if not already) popular af
11/30/2015
To me it's warm and subtle, with just a hint of spice. The perfect combination.
11/20/2015
One of my go-to sexy sprays!.....Good anytime!
11/16/2015
This is such a woodsy, sexy male scent. I live it when my husband wears it!!!
11/16/2015
Love this cologne great smell!
11/06/2015
A little more powdery than I expected. Still sexy though.
11/06/2015
Great cologne - what makes it so fantastic is that it is very versatile and can be worn for any occasion, and by any guy.
11/06/2015
Great perfume, very long lasting.
11/05/2015
Wow!!! What an excellent cologne for any occasion. So glad I decided to give a try. Guys, you can't go wrong with this cologne and it sure is a compliment getter.
11/02/2015
My fiancée loves this cologne on me. It's spicy, yet sweet. It lasts ALL day long and the scent slightly changed throughout the day
11/02/2015
I enjoy the scent but the women love it more ( compliment getter). I personally like the dry down a lot.
11/02/2015
Great smelling use it every day
10/30/2015
Wasn't sure at first but after having it on for an hour or so, it smlled great. Not too masculine but not for women. Big compliment getter.
10/29/2015
very good scent but it fades away quickly
10/29/2015
This by far has turned out to be my favorite to wear . I can see myself buying this. Lots of complements on it
10/29/2015
This is my new favorite cologne. Dolce-and-gabbana the one was my previous one. My most complimented fragrance.
10/29/2015
Fantastic Fall scent! Not too powerful and perfect for going out or for the office.
10/29/2015
The cologne has a nice scent but it wasn't as strong as I would like
10/07/2015
Great smelling but not the blend I would wear for late Fall; more early like. Nice hint of spice and sweetness.
10/06/2015
Great fragrance, definitely makes you smell like a man of the night. The only thing I wish was if it lasted longer. But great projection, smell and notes if you like something rich. It is a bit powdery on the dry down but the opening and mid notes make it worth it even if you're not a fan of the powdery scent.
10/05/2015
I liked this scent as soon I sprayed it on myself. I've had 5-6 compliments wearing this cologne, most of the females complimenting said it was a 10 out of 10.
10/05/2015
It's great for a night out and has somewhat of a sweet smell so I also were it to bed sometimes. I will be purchasing a bottle of this.
10/01/2015
Great scent. More on the sweet end and it's fairly long-lasting.
09/29/2015
One of the best colognes in the world. Got a compliment right as i went into work. Seems to be irresistible to women.
09/29/2015
Its ok, has a strong perfume scent to me. I think ysl libre is alot more unique out of the ysl lineup.
09/29/2015
Very musky. Not my favorite. It is a bold strong scent that lasts all day. It is good for what it is, just not my cup of tea.
09/29/2015
I absolutely loved this scent! I always had a hard time finding a cologne that actually lasted all night and this one did!
09/29/2015
Strong first impressions with this cologne
09/29/2015
One of the best fragrances for men!
09/29/2015
Amazing cologne - 8/10 - Perfect to wear to a club or on a date.