Yves Saint Laurent
L'Homme Libre EDT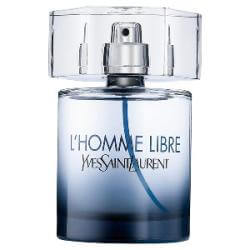 Get a 30-day supply of L'Homme Libre EDT
for
$
14.95
Notify me once this scent is available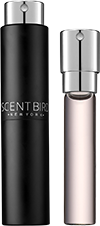 0.27 oz subscription

0.27 oz a la carte
Share and earn free perfume
Notes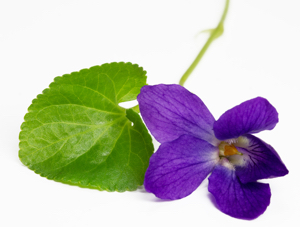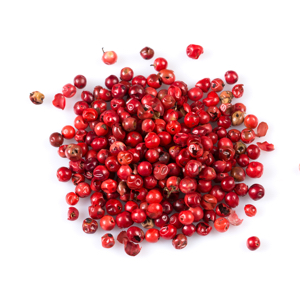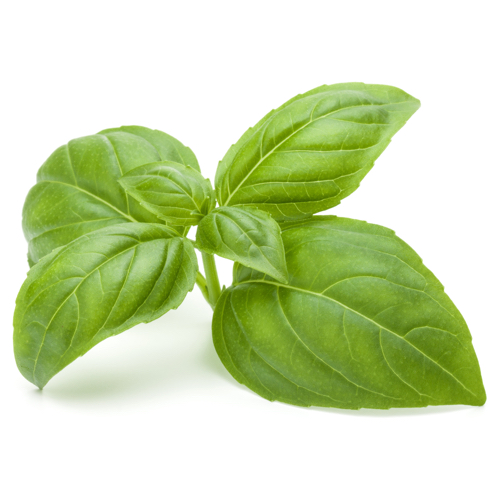 Description
Break free with L'Homme Libre. This modern, woody scent opens with bergamot and violet leaves and is enlivened with a shiver of nutmeg and pink pepper. A classic fragrance with an unexpected freshness, it expresses the contagious power of freedom.
You may also like
L'Homme Libre EDT by Yves Saint Laurent Reviews
12/04/2016
Great smell. One of my favorites.
12/03/2016
I love the new smell of ysl l'homme. The previous version was a favorite of mine, and I think I may have found my new favorite!
12/03/2016
I love this scent starts out strong and stays with you
12/02/2016
love this cologne! thinking about adding it to my queue again :)
12/02/2016
A really fantastic, clean smell. I'd say it's like the brother Bleu by Chanel.
12/02/2016
My son loved the smell of this cologne. It was supposed to be a stocking stuffer but he saw it before so he took it right away. I love the nice clean scent.
12/01/2016
Very sporty smell. Great for the gym. Love it.
12/01/2016
Didn't like it..... too strong
12/01/2016
Nice scent for the day not my favorite but it smells good.
11/08/2016
Very good. Wish it the scent was stronger and stayed on longer when I spray it on.
11/04/2016
Absolutely love this one - not sure why. At first spray its a little strong, but after a few minutes it settles down and is an amazing scent. I can see myself buying a bottle or two for the holidays for friends and family.
11/04/2016
Great clean smell, perfect for fall. My wife loves it.
11/04/2016
Musk, clean, long lasting
11/02/2016
Love this . Great clean crisp smell
11/02/2016
I like it something refreshing a great fragrance for spring of the year
11/02/2016
very good!.. Smell clean..
11/01/2016
Great smell love it
11/01/2016
Nice, casual, everyday cologne.
11/01/2016
A strong masculine but not overpowering sent perfect for the winter
10/31/2016
Classic, masculine, distinct, long lasting, woody, pepper, and very classy. Definaley an adult scent. 30+
10/20/2016
Great sent for casual drinks and meet and greets.
10/05/2016
I get plenty of compliments for this cologne.
10/05/2016
Amazing...love this scent!
10/05/2016
This scent is amazing and light!! I get compliments on it all the time!
10/04/2016
It's a great smell, I had this cologne before and it's a hit!!! I will continue using this service,not bad @ all.
10/04/2016
I love this cologne! It was recommended to me by a female friend and it's got a citrusy sweet smell to it. I always get compliments when I wore it. Highly recommend you keep this in the arsenal!
10/04/2016
This is a great cologne. It lasts all day and has a nice sweet smell but still masculine at the same time.
10/04/2016
Fragrance is very light, to the point you can barely smell. When you do get a whiff it is nice.
10/03/2016
Hi love this one a lot more for a date
09/29/2016
A little too formal for me. Not as -- youthful as I thought it would be. Nice for a sophisticated, night on the town. But definitely not a favorite of mine. I would give it 2.5 stars but there aren't any half hearts around.
09/29/2016
Smells great! It's a stronger more masculine scent.
09/14/2016
Enjoyable but doesn't last long.
09/12/2016
When I first opened and smelled in the bottle I thought it was a little strong but once I sprayed on it was not overpowering. Nice spicy fresh scent. Would recommend.
09/08/2016
Smells great, but like all other YSL scents, this does not last very long.
09/04/2016
To me it was ok
09/04/2016
One of my favorite scents from their collection
09/02/2016
I'm glad i gave this one a try. Smells like getting-out-of-the-shower-fresh. It's strong at first spray, but softens up within minutes.
09/02/2016
Love the fragrance! Its a day fragrance and I wear it to work everyday
09/02/2016
I was skeptical about buying a cologne without trying it first but this cologne is great. It smells clean and not over powering. Thank you Sentbird.
09/02/2016
smells good. last long time
09/01/2016
Love the fragrance! Great subscription.
08/30/2016
Still haven't received my sample.
08/30/2016
I would love to rate it......... if I ever get it
08/30/2016
A great way to preview before you buy really comes in handy
08/24/2016
clean and sporty. good for being out and active.
08/05/2016
Love it clean scent
08/03/2016
Too sweet and lacks depth
08/01/2016
Thus far this cologne is pretty good with a long performance. Already have received several compliments on it thus far...But Invictus is still killing it.
08/01/2016
Love this!! Signature scent worthy!
07/31/2016
It smells amazing, definitely a must have.
07/31/2016
Love the scent. Subtle, yet refreshing and sexy.
07/25/2016
yes! i own a bottle & will keep buying...smells great!
07/06/2016
It was ok to me but didn't get any compliments.
07/04/2016
This one was okay, I didn't like it too much, but I didn't hate it. It was not quite citrus enough for me. It was good office wear though.
07/03/2016
...love this fragrance! I would recommend
07/01/2016
Smells great, and the ladies love it.
06/29/2016
Smell Very Good And Fresh
06/28/2016
Nice summer fragrance
06/17/2016
My number 1 summer fragrance. Fresh, but classy and unique smell. Most summer fragrances smell like urinal deodorizers, they're all about citrus, citrus, citrus. Not this one, every spring I'm looking forward to the first warm day when I can wear it. Had it for a few years and I still didn't get tired of it.
06/17/2016
I received a sample of this cologne several months back, in fact it was the end if 2015. I only had a few days before i accidentally dropped it and the glass vial inside unfortunately shattered. But I finally found a full bottle at an unbeatable price and bought it. It has been one of the scents I had to own myself since I first smelled it. It is my absolute favorite so far. It is extremely citrusy and fruity to me, with a woodsy afterthought. It is very strong and lasts all day long and then some. I can still catch a whiff of it on myself after several hours, especially when I'm in the hot sun. I have received several compliments about how nice I smell. You can't go wrong with YSL!
06/13/2016
It was a very strong scent... I love L'Homme Sport and thought this would be good but its too spicy for my taste. it does tone down a bit.
06/10/2016
Good scent, lasts for a decent period of time but the projection isn't too good.
06/03/2016
I got this cologne this month. Have been using it from some time. It smells okay and doesn't last long. So not a big fan. Will keep looking.
05/31/2016
I still have not gotten my perfume.
05/12/2016
Very clean and refreshing scent that comes off as sophisticated but not intimidating. It works well in both a work environment and a date night. Starts off rather woodsy but mellows out with a sweeter endnote. It has become one of my favorites!
03/29/2016
Love it! citrusy and clean
03/29/2016
Great cologne one of the best I tried..
03/29/2016
Smells much sweeter than i would have liked, but an alright scent. Something for the spring time.
03/29/2016
This is an amazing scent. It is long lasting and not overpowering.
03/29/2016
This is by far one of the best colognes I've tried.
03/19/2016
Love this scent! Very different than anything I've worne in a longtime ! Definitely try this one out.
03/15/2016
Loved it had a nice spicy citrus zing to it
03/08/2016
Fresh and clean but not particularly distinctive. I'm wearing it but it doesn't necessarily excite me.
03/05/2016
Excellent scent for formal occasions, dates, and the like. Fresh airy scent that makes you feel confident when you have it on.
03/04/2016
Good scent I would say more for a sophisticated night out.
02/29/2016
I absolutely LOVE this cologne, i have been wearing this for 2 days and have received many compliments
02/17/2016
my favorite, so good!
02/08/2016
It was good a bit sweet though
02/06/2016
I don´t know. It smells nice, maybe not for someone very young. I describe it more as spicy, pepper is really noticeable. And I don´t know why sometimes I get whiffs of old cologne in unwashed clothes.
02/03/2016
I like it. Not too strong, not too sweet.
02/03/2016
Classic with a scent that'll make your nose say Damn what's that smell whatever it is it smells good.
02/02/2016
Definitely a great scent. I love it. Would highly recommended.
01/04/2016
Love this scent. Very clean and crisp, yet sophisticated enough for an evening out.
12/30/2015
Love it. Lite crisp fresh. Awesome
12/30/2015
One of my favorites!
12/30/2015
Pretty good. Kind of a lighter scent.
12/30/2015
Perfect scent for any occasion
12/08/2015
Got all the compliments when I was this. Def worth going to go buy the full size one
12/06/2015
Very delicious
12/02/2015
The finstructions order has arrived and is what I expected
11/26/2015
great for evening events
11/24/2015
Very nice aroma and pleasant after-feel
11/05/2015
Very similar to the darker version of L'Homme Libre but has a touch of cool to it. Very great scent!
10/30/2015
Good scent. A bit light. Recommend for evening.
10/30/2015
Very sweet smelling scent with male undertones. Great fresh smell
10/30/2015
Definitely a great cologne for a night out, it has that powdery masculine scent. Although I've got compliments, this cologne does seem to die off very quickly(Perhaps not many oils?). Hopefully this isn't a recurring theme with ScentBird products.
10/29/2015
Love this fragrance while I consider it neither spring or summer it is my perfect carry over for fall and spring !
10/04/2015
This is an extremely "sweet" scent. As I get older, I'm gravitating toward more masculine notes in my fragrances. This is good for a teenage male (girls will like the cotton candy-ish smell) or a guy that likes more unisex scents.
10/02/2015
Libre has been my favorite cologne for awhile, so it's definitely tops for me.
10/02/2015
I like the smell. I don't like the projection or longevity of the scent. Maybe it's just the heat
09/29/2015
great scent; suave and fresh!