Yves Saint Laurent
L'Homme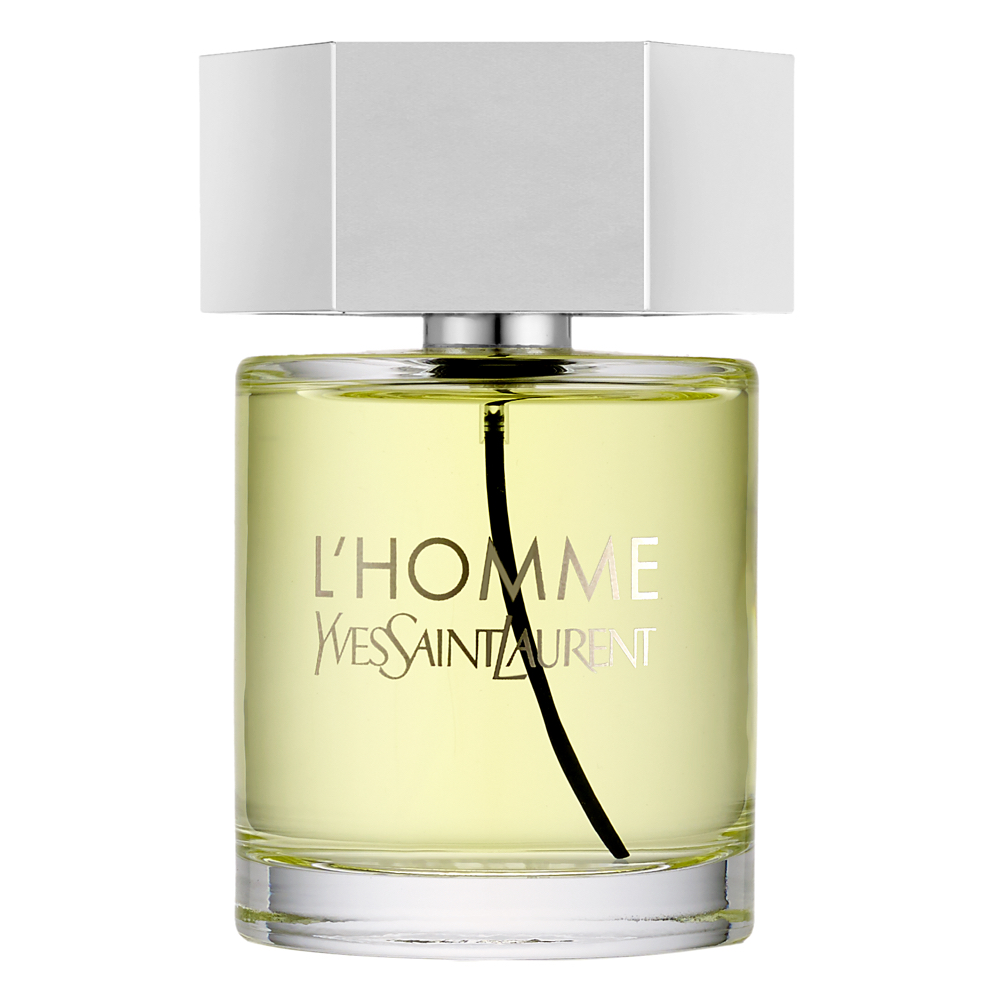 Get a 30-day supply of L'Homme
for
$
14.95
Notify me once this scent is available
Share and earn free perfume
Notes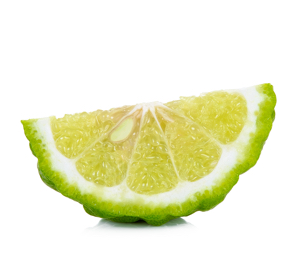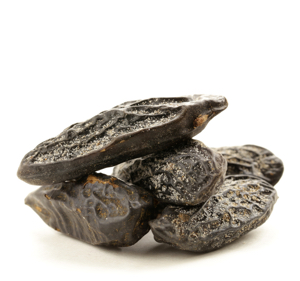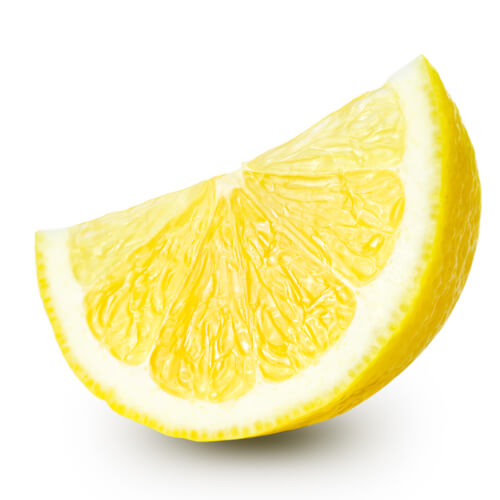 Description
Infused with the force of attraction of a man with style and sensuality, this fresh, woody fragrance is effervescent with bright, sparkling notes of bergamot, ginger, and vetiver. A fragrance of contrasts it is a unique combination of luxury, art, and modernity that exudes a timeless elegance with notes of Bergamot, Cedar, Ozonic Notes, White Ginger, Basil Flower, White Pepper, Violet Leaves, Cedarwood, Haiti Vetiver, Tonka Bean.
You may also like
L'Homme by Yves Saint Laurent Reviews
12/05/2016
Great cologne! The smell is nice and strong but not overwhelming. One spritz on the neck should do for a very clean smell.
12/05/2016
Very classic and elegant.
12/05/2016
This cologne actually smelled better than I thought. Definitely a "night out in the city" kind of fragrance. 👍
12/04/2016
Love this scent. Performs well.
12/04/2016
smells wonderful, but projection and longevity sucks.
12/04/2016
Great fragrance to wear if you are going out on a date and you really want to impress...like a lot
12/04/2016
Loving it so far!!!
12/03/2016
Beautiful fragrance! I loved it as soon as I smelled it!
12/03/2016
Very nice smell.
12/03/2016
Great coglone recommend for office and date night!
12/02/2016
YSL is always a good scent and this one is no exception!
12/01/2016
Knew this scent before and was excited to get this scent this month. Smells Fantastic! Would buy if I had the room for it
11/30/2016
I never received
11/30/2016
It was okay but not what i thought it was
11/30/2016
This is one of the safest scents you can get. Will it be anyones favorite scent that you're trying to attract? Probably not, but everyone will think its super nice and you'll get some compliments. Inoffensive to anyone. Can use this cologne for any casual encounter. This works great for an office scent. Only problem is the projection and longevity aren't great like the other colognes from the Saint Laurent line. The ginger and fruity notes open up nicely, but sadly you'll have to reapply a couple times throughout the day. But that's what the atomizers are for I suppose! Would honestly rate this a 3.5, one star taken off for projection and longevity.
11/29/2016
VERY similar to the previous YSL I received. Also a bit on the flowery side (not a problem for me personally.) and reminds me of the CH men I also got previously. The L'homme line of YSL all seem to have a very unique DNA, much like the the Gucci Guilty line, but much fresher. Would prefer La Nuit over this, but if you like one, you'd definitely enjoy the other.
11/29/2016
Smell is awesome. Only last a few hours but is very classic!
11/17/2016
It's good I like that it's strong and woody but I'm more of a citrus guy. I bought it to have a variety.
11/17/2016
My all time favorite scent , nice soft ,but long lasting
11/17/2016
This is nice.. really like it..
11/17/2016
Got this sample for my husband and both of us are obsessed with it, it smells sooooo amazing!
11/16/2016
Smells amazing. Very subtle, clean with an even amount of spice and citrus. Only downside is that it is on the weak side and I think, personally, it should be a little stronger.
11/14/2016
It smells great! It just doesn't last long for me.
11/12/2016
Great Cologne, very subtle and calming. Slightly sweet but perfectly balanced.
11/07/2016
It's a nice smell.
11/07/2016
This just came in the mail for my first Scent bird order, and it's very nice. It's sweet with kind of fruity undertones. That's just my take on it. I really like it, and see it as a very versatile cologne.
11/07/2016
Great!!! Getting several compliments on the cologne. Thank you guys!!!
11/07/2016
Very feminine smell. Not my favorite.
11/07/2016
This smells a lot like YVES La Nuit L'Homme without the darker notes. It's a classy scent that doesn't offend. I found that it was too weak pn my skin and wouldn't last long.
11/05/2016
really nice smelling cologene which last longer
11/05/2016
It's a classic. Stays with you but not overly done. Not musky either if that's what you're looking for
11/04/2016
This cologne smells great. I can't wait to try the others by the same maker.
11/03/2016
Best one yet! I enjoy Armani Code, Eternity, Hermes, Chanel Blue, if you've tried and like these then try Yves Saint Laurent L'Homme, you will like it. Ray
11/03/2016
Great Smell. Alluring and lasts a long time.
11/03/2016
I enjoyed this scent. It's sweet but not overly so, with a nice clean finish.
11/02/2016
I like the scent a lot, but it doesn't seem to last as long as I'd like.
11/02/2016
This has always been one of my favorite. I get a lot of compliments when I wear this scent.
11/02/2016
A nice, casual
11/01/2016
This is my favorite scent!
11/01/2016
very light, sweet scent. too much for my tastes but i'm sure that there are many that would like this cologne
11/01/2016
Great clean smell.
11/01/2016
overall satisfied!
10/31/2016
It was a little feminine for my taste, but still nice. It plays more flowery than I'd like.
10/30/2016
Amazing scent. Very sexy, mysterious and attractive. This scent will put you on another level of status.
10/29/2016
This juice is a classic and it smells fantastic.
10/29/2016
Classy smell. This will be my second go to.
10/26/2016
So at first my boyfriend thought it was a female fragrance, so then I even second guessed myself. I don't hate it, but I don't love it. From 1-10 I give it a 5.
10/21/2016
So I go and buy a full bottle of this cologne, and it does not smell the same as the sample a received I feel like the sample was label wrong I'm very disappointed this happen with another sample its the right brand just the name is miss label. If this is going to happen a lot I just rather cancel my subscription
10/18/2016
This cologne makes you feel like the important, very nice smooth smell
10/18/2016
Love the scent
10/17/2016
The citrusy fresh scent is laid back and smells clean, I would wear this on a daily basis. Maybe the Scent Bird version is diluted because the staying power is not very long. This also happens to most of the perfumes that I have received from my subscription. I like cologne because they tend to last longer, but not the case with this one :(
10/12/2016
I love the smell! I catch myself smiling catching a scent here and there wafting into my nose and my brain saying you smell fantastic.
10/11/2016
Smells very good. Does not last long.
10/07/2016
Smells great this could be used as an everyday scent.
10/04/2016
I LOVE this scentbird scent! I receive daily compliments 😃
10/04/2016
Love love love
10/03/2016
it's my first 'real' cologne but god damn i'm blown away. gonna try some other stuff out but it's likely i'll buy a whole bottle of this.
10/03/2016
love the smell! will be looking to buy!
10/03/2016
Hands down the best smell for men & women.
10/02/2016
Love the smell!
10/01/2016
I had this scent years ago. I forgot the name of it but always remembered what it looked like, couldn't ever find it but here it is. Very similar to Le Male by Jean Paul Gaultier. Very fresh and not over powering. Great for all occasions.
10/01/2016
So far this is my favorite scent, I've got a lot of compliments.
09/22/2016
This is perfectly blended fragrance. At first I thought it could be unisex, but no, this is just a sophisticated manly scent that's a little sweet and demands to be worn with confidence. L'homme smells so simple, yet pleasing, no one will ever be offended if you wear this. I would even go so far as to say if you overspray a bit, it actually helps with the projection and sillage, because this fragrance, like most YSL fragrances, suffers in the performance category. However, this is a very versatile fragrance; it fits both a casual T-shirt and suit occassions. Although there are better options you could use for formal events, this will still do the job nicely. This fragrance is so soothing, due to the ginger note in it, and pleasant with a nice apple accord. This would be a perfect airplane fragrance, or used any time you want to relax. Perfect for the indoors, it just doesn't have the strength to last long outdoors, but could be a great office scent or interview scent.
09/17/2016
I was at work and a lady said someone smells delicious and of course it was my cologne since I and another guy(no cologne) was the only ones standing next to her. I didn't say anything and just kept working with a slight smile...so this one is a winner and gets the compliments. Very alluring in a light exotic way. Nice masculine scent yet approachable.
09/15/2016
light casual scent. not the longest lasting but worth it
09/10/2016
I absolutely "LOVE IT" it smells good, it last a few hours, its a must have. I recommend it. Its not strong or a over powered smell. I wish there was more of it "its "GREAT"
09/07/2016
Eloquent & amazing
09/06/2016
smells great, although the smell doesn't last that long.
09/03/2016
YSL's L'Homme is a excellent fragrance for everyday use, whether you're at home or out and about. It smells fresh, clean and masculine at the same time. Really enjoy this one.
09/03/2016
Very nice... My new favorite!!
09/02/2016
I got this one for my husband and I just love it. I am sure the ladies at the office enjoy it as well.
09/01/2016
Smells Amazing!!!
09/01/2016
Soft , smelly really good ! Try it you will love💙It !
09/01/2016
Romantic and soft.
09/01/2016
Super great smell !!
08/31/2016
I loved this perfume! Using every day!
08/31/2016
I really like this fragrance. The only downside is that you have to wear a lot of it for other people to notice it.
08/31/2016
This is my go to Cologne
08/30/2016
Crips and clean
08/30/2016
Love it one of my favs.
08/30/2016
I think it smells good. My wife likes it. Its slightly feminine smelling in my opinion. Definitely a clean smell. Its light. Its a good every day cologne.
08/29/2016
This is by far one of the best smelling colognes very versatile perfect for work or date night
08/29/2016
LOVE LOVE LOVE!!
08/29/2016
I haven't received the scent as of yet
08/24/2016
Loved it. Great for any day.
08/24/2016
Such a fresh sexy fragrance. It doubles at being unisex as well even though it really doesn't market itself as so. Such a great smell that lasts. Expect many compliments with this guy.
08/08/2016
Great perfume, good for nights out on the town
08/06/2016
Amazing scent.
08/05/2016
Best scent ever!
08/04/2016
To me, L'Homme is a combination of La Nuit De L'Homme and Acqua Di Gio. Every nose is different but that's just me. It has the sweet and inviting feel from La Nuit with the aquatic note from Acqua Di Gio. I personally like it.
08/04/2016
Great smell you can only smell it up close. Takes 4 sprays to get all of the notes. Three stars only because the smell does not carry or last the whole day.
08/02/2016
Excellent for a date night
08/02/2016
I love it my favorite cologne to wear during work or chilling with friends. The down side it doesn't last that long but assessment smell
08/01/2016
Fantastic Scent
07/31/2016
The fragrance was delightful and the scent lasted for a good period of time.
07/31/2016
i picked this one after reading all the reviews online and I'm so glad I did. It's amazing & smells great all day. Purchased a bottle the other day & plan on keeping this in my rotation for a long time. Looking forward to the next one
07/31/2016
Its a really sensual woody masculine scent which lasts long but somehow I felt doesn't project like for example 1 million but it last 6-8 hours on my skin tho. My girl loves this scent and its really masculine and sexy
07/31/2016
I loved this firctgrvsunmrrrvv
07/31/2016
I bought this for my husband and I love it 😍😍😍
07/22/2016
YEESSS! We like this one.
07/19/2016
It's sweet and slightly musky. I love it, ladies love it, the only downside is that it doesn't last long. I would recommend finding L'Homme Parfum Intense, preferably from FragranceNet.com
07/06/2016
One of my favorites and an instant classic. Smells extraordinary; spicy, woodsy, and ridiculously versatile. Wore it on my wedding and will forever have it in my collection.
07/05/2016
Fragrance is not overpowered its nice and soft
07/03/2016
Summer YES!! Duration excellent even when you have sweated.
07/02/2016
Excellent, Elegant fragrance.
07/02/2016
Fave summer scent!
07/02/2016
I don't know. I've used yves Sait Laurent before and this doesn't smell like what I had. I don't use it often as it is my "special" scent so even buying the smallest bottle isn't worth it for me. But when I got it, it's either another cologne or it's so old that the it only has the third note left in the cologne. Can't tell.
07/02/2016
Ive always liked this scent just for me
07/02/2016
Smells close to the real thing, but the smell doesn't last anywhere near as long as the original cologne.
07/02/2016
I haven't even gotten s thing at all!!!!!!!!!!!
07/01/2016
My all time favorite.
07/01/2016
I'm not happy. I waited for over a month for my cologne and I DID NOT get what I ordered. It says YVES SAINT LAURENT but this is NOT the cologne I've been wearing for almost a decade. Whatever I got smells salty and cheap like Abercrombie or adidas...NOT HAPPY.
06/30/2016
Unfortunately I did not enjoy this particular sent by this brand .I belive in order the incorrect one or there was a mix up ?
06/30/2016
Smells crisp an strong after 2 sprays, plenty of compliments. It's a very enjoyable men's cologne.
06/30/2016
Not too strong but also doesn't fade. Very pleasing smell for a night out yet subtle enough for the office.
06/30/2016
Love this Cologne very sexy Inelegant
06/25/2016
Smooth light fragrance that just says "handsome" as soon as you put it on
06/24/2016
This fragrance is smooth and mellow. The spice of it is balanced by the sweetness, definitely the scent of a man that a woman will try to hold by burying her nostrils into your being all day long. I used one spray went to the store and literally got followed by a group of young vixens because as they put it I "smelled so sexy"
06/21/2016
Really great clean, fresh fragrance for indoors. A scent you just want to cuddle up with! Average to low sillage and decent performance. Seems to last about 4 hrs before it becomes a skin scent on me personally. Only 4 stars because of performance, otherwise 5 stars on how it actually smells.
06/07/2016
It's a very strong scent but not unpleasant. Holds to the skin for a few hours but seems heavy for the warmer months.
06/07/2016
Very fresh and clean. Is a very good scent for warm weather.
06/03/2016
Really great summer fragrance, soft, and lasts for a pretty long time. Definitely one of my favorites for this season!
06/02/2016
Smells Amazing!
05/29/2016
Best ever everyone tells me what cologne it is
05/27/2016
Not unique but smells fresh.
05/21/2016
Very old fashioned. The smell does not last long.
05/05/2016
Smells good. Doesn't last long at all.
05/04/2016
Great daytime frag
05/02/2016
LOVE LOVE LOVE
05/02/2016
Great fragrance. Doesn't last very long, maybe 2-3 hours. Lots of compliments. Very appealing.
05/02/2016
Love the smell. Its clean and fresh.. ANd Long lasting
04/29/2016
Smells pretty good but lasts maybe an hour, two tops.
04/19/2016
best stuff I've had
04/08/2016
Never got any compliments on it but it smells good. The only problem is that it is too weak
04/06/2016
While it smells good, it is too floral for me.
03/30/2016
I got it home and I love the scent it was amazing I would differently tell everyone to try it
03/30/2016
Its the kind of cologne that you smell and think "Oh that guy has some nice cologne" then walk away and not say anything. Good for a work day but nothing else. On the expensive side for a work day cologne
03/29/2016
Here nor there
03/05/2016
Great smelling cologne and a lot or compliments. Great for date nights.
03/05/2016
Smells amazing. Light and non offensive. Great for casual events and work scene environment.
03/05/2016
Very good smell.
03/02/2016
Its a great day time office scent that will not offend others.
02/07/2016
Meh...just ok.
02/05/2016
This cologne is great if you are looking for something subtle and lowkey. Some colognes can be strong and overwhelming. This cologne is light and airy. Two sprays of this on your wrist and you'll be good to go. The only down side to this cologne is that it only lasts for a few hours, maybe like 3 hours max before being completely absorbed by your skin which is unlike other colognes that are much stronger in smell and stay with you for half the day.
02/04/2016
It doesn't smell like the original
02/02/2016
meh Smells clean and fresh but familair, as if I've smelled it before. Not my favorite.
02/02/2016
Definitely a go-to that always has heads turning, men and women, wanting to know what I'm wearing. Love it!
02/02/2016
It smells strong and cheap and it didnt smell like i remmbered smelling it before.
02/02/2016
Great smell. Everyone loves it and always asks what it is that i am wearing.
01/29/2016
Very fantastic cologne.
01/29/2016
My boyfriend and I really like this cologne. I've bought him 2 bottles over the past 2.5 years and am ordering it through Scentbird, too, so he can have a smaller bottle to carry. I'm not good at describing scents but this one is definitely really nice!
01/05/2016
This is a good casual scent for me. I could see this being appropriate for most settings.
01/03/2016
I got this for my boyfriend and I absolutely love the way it smells on him. He receives compliments everywhere we go. I've got to buy a bottle for Valentine's Day!
12/31/2015
Very nice..one of my favorites
12/30/2015
Nice clean, sweet smell. Light and fresh. Potent as well. Not my favorite profile however.
12/30/2015
Definitely one to wear on a night out
12/29/2015
I just received my first cologne. I love the scent.
12/20/2015
Definitely one of the BEST colognes I have ever smelled! It's spicy and sweet with an Apple smell and cinnamon. But not like a Apple pie smell. Very smooth and manly!!! I am in love with this smell! Warm and cozy. Definitely a winter/fall fragrance but you could pull it of all year round.
12/17/2015
LOVE this cologne - I have sniffed it on several men and had to ask what they were wearing, so it was an obvious pick for the hubby. And obviously, he smells positively SCRUMPTIOUS when he wears it. I see a full size bottle in the near future! Great for all occasions!
12/08/2015
A bit strong a musky
12/05/2015
nice warm spicy tone
12/04/2015
This is a nice scent. It just is a little feminine, and it doesn't quite match with my natural scent. I like it. Don't love it.
12/04/2015
like the soft palette not over powering but a very nice lingering smell
12/01/2015
A little strong
11/19/2015
Fresh right out the shower smell
11/11/2015
The perfect counterpart to the La Nuit de L'homme. It is sweet and warm and inviting, definitely something you will get compliments on. I know some people say the longevity isn't great but I think its just that they get accustomed to the scent. I'll put this on in the morning and 8 hours later people still compliment me. I think this is especially great it in the colder or moderate months just cause it's a cozy scent. If there was one fragrance I would blind buy its this one but if you're not sure just get it for the month.. you'll wish you had just ordered a bottle already!
11/07/2015
Work well when mixed with hugo bosses, the scent
11/06/2015
amazing smell starts out with warm holiday scent then has the signature YSL dry down dry down is a towned down version of YSL L'nuit but i like this openeing better because it is less harsh but i have to take of two stars for the longevity .... other than that great fragrance
11/05/2015
This cologne wasn't an "original" scent to me, I actually meant to get the other Yves Saint Laurent I think it's called Libre. Maybe that one will smell better and be more of compliment getter.
11/05/2015
I like it. I've had a few people ask what I'm wearing.
11/02/2015
I did not find this scent very appealing. It comes off as very feminine. There wasn't really one distinguishable scent that really stood out either.
10/31/2015
Very cool for certain occasions. Know when to use it.
10/30/2015
On my top 3 for sure. Love this I always get compliments when wearing it.
10/29/2015
Great scent, a bit light and basic. I enjoy something with a unique signature.
10/27/2015
Loved the smell. Good close to the skin day scent.
10/19/2015
One of my favorites for sure
10/03/2015
I absolutely love L'Homme. I almost used it up in two weeks. It has been my favorite scent since it's inception. I must buy more.
10/02/2015
I like it. It has a nice smell. My GF thinks its sexy and enjoys it as well. Has a sophisticated and elegant feel to it.
10/01/2015
This is my go to cologne
10/01/2015
I discovered this scent years ago and I never get tired of it! Subtle and unique. Love it.
09/30/2015
I mainly use it for daytime purposes but this scent lends itself very well for evening also. It' has a sweet but manly aroma.
09/30/2015
Smells amazing, but doesn't last long on my skin.
09/30/2015
One of my favorites but not favorite to always have around.
09/30/2015
Not bad but just not for me.
09/29/2015
Good masculine scent, rich and evocative. I would call this a dual-purpose cologne, with both the exotic richness needed in a date cologne and the durable musky staying power of an all-day office trendsetter scent. The way it lasts for hours gives it an extra benefit: more smelling-good hours for the same price. A classic must for every man's scent collection.
09/29/2015
I'm a huge fan of YSL L'Homme Libre, but L'Homme doesn't do it for me. I find the scent to be a bit too citrusy and a bit feminine. At first spritz, I thought I may have accidentally purchased a women's fragrance.
09/29/2015
It was supposed to be shipped on 9/15 and per the UPS tracking number I was supposed to receive it by 9/24. :(
09/29/2015
Great cologne not too strong not too light just perfect for the ladies!
09/25/2015
By far my favorite classic male scent on my fiancé. Nothing is more attractive than this smell lingering on him and snuggling. Best of the men's classic scents!
09/16/2015
I own the full-size product and I love it... To an extent. The scent is intoxicating and leaves you wanting to spray one more spritz... And that's where I find the problem: I wish the scent was stronger and more "in your face." Nonetheless, the scent is mesmerizing.