Yves Saint Laurent
Cinema EDP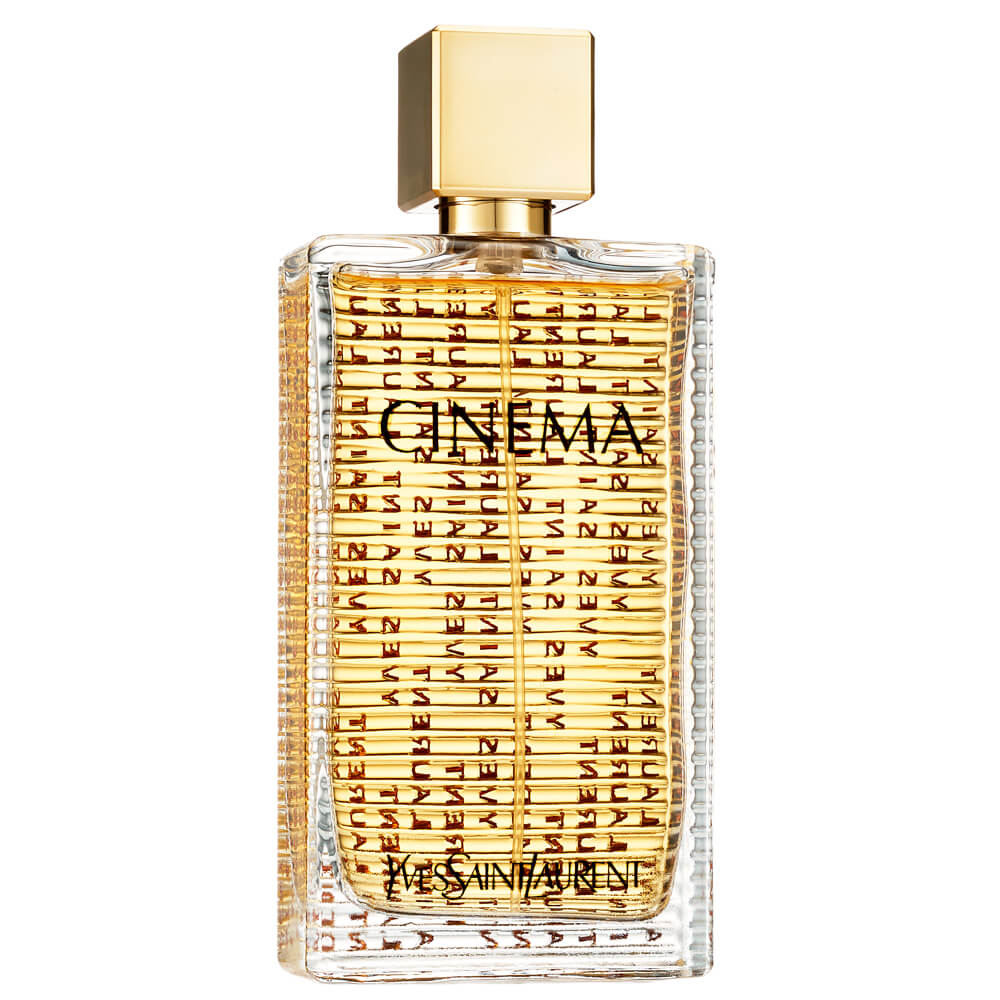 Get a 30-day supply of Cinema EDP
for
$
14.95
Notify me once this scent is available
Share and earn free perfume
Notes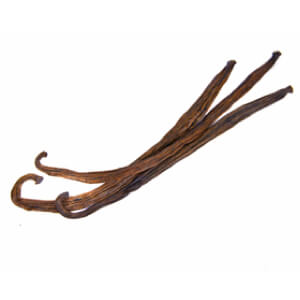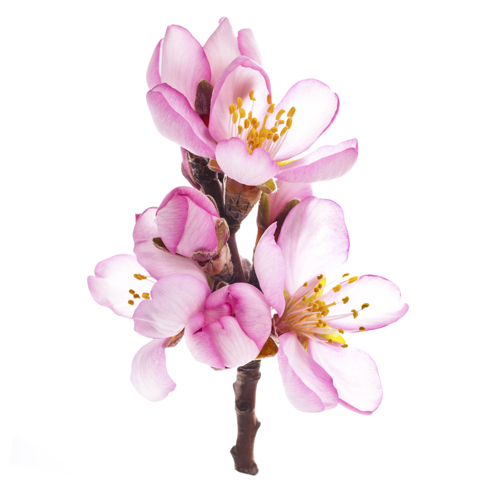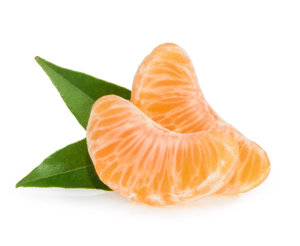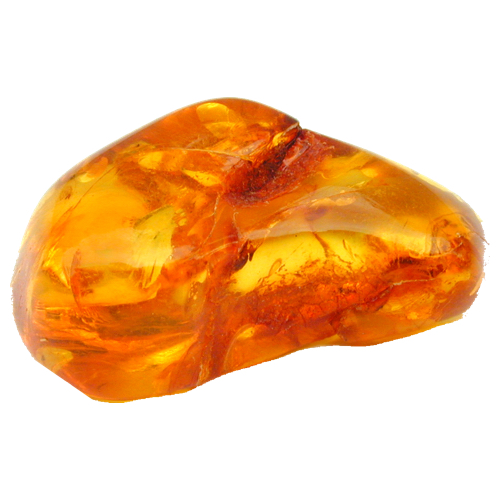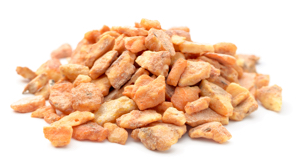 Description
Cinema Perfume by Yves Saint Laurent, Cinema by yves saint laurent will make any woman feel like a glamorous star . Invigorating blend of clementine, almond tree blossoms and cyclamen for the romantic top notes. The heart of the fragrance includes ambergris, white musk, vanilla, finishing off this romantic scent is amarylis, jasmine and peony. Cinema will make anyone a star.
You may also like
Cinema EDP by Yves Saint Laurent Reviews
12/05/2016
Scent doesn't last long.
12/03/2016
Fantastic elegant scent that last all day long. Top note is thought evoking. Scent perfect for special occasions and/ or evening wear . hhhhhhhhhhhhhhhhhhhhhhhhhhhhhhhhhhhhhhhhhhhhhhhhhhhhhhhhhhhhhhhhhhhhhhhhhhhhhhhhhhhhhhhhhhhhhhhhhhhhhhhhhhhhhhhhhhhhhhhhhhhhhhhhhhhhhhhhhhhhhhhhhhhhhhhhhhhhhhhhhhhhhhhhhhhhhhhhhhhhhhhhhhhhhhhhhhhhhhhhhhhhhhhhhhhhhhhhhhhhhhhhhhhhh
12/03/2016
I didn't not like this peticular perfume. The scent is too strong for my taste.
12/03/2016
This is a beautiful fragrance!! Love this and manifesto both!!
12/02/2016
Very nice, would purchase full size!
12/02/2016
LOVE IT!!!! I think it's my favorite so far!
12/01/2016
I really like this scent. It's warm, with that amber, but sweet, with the vanilla. The only thing I don't like about it is there is no staying power. I spray it on in the morning and by lunch it's gone. I expected more out of a YSL perfume.
11/30/2016
Never received it
11/29/2016
Very warm and wonderful!! I love this scent
11/25/2016
Wow, this perfume is absolutely beautiful! It's fairly powdery when you first spray it, but as it dries down, it gets a sort of "spiciness" to it that's absolutely irresistible. And it isn't overpowering either! It's a close-to-the-skin scent. Just lovely.
11/19/2016
Elegant and sexy perfume.
11/11/2016
This scent is nice. It smells great. The only reason it scored a 3 was because it doesn't last. You spray it and it's gone in 20 minutes. The plus, it's great at masking smells.. cigarettes, food, etc. but if you spray this on in the morning, it's gone before you get to the office.
11/08/2016
Lovely, flirty and confident fragrance - very feminine.
11/06/2016
Love this perfume!
11/05/2016
Soft, powdery, peachy. I would repurchase!
11/05/2016
At first smell it is very overwhelmingly powdery...but when the dust settles (you have to give it time to settle)...this is a gem in disguise! This has become one of my favorites as it becomes light and subdued and yes a bit mysterious. I love it!
11/05/2016
Most favorite perfume so far!
11/04/2016
Amazing scent. Loved it
11/03/2016
I like it even better than the Black Opium. I'ts elegant, the perfect balance of woodsy/fruity/floral and perfect for the fall weather. Only wished it lasted a little longer.
11/03/2016
I love this scent! I get so many compliments when I wear it. I'm definitely buying a full bottle
11/02/2016
Not my favorite. I like either sweet like candy scent or vanilla musk woodsy and it doesn't come close to either. If i had the option i would return it.
11/02/2016
Smelled too powdery for my taste, and the scent did not last long.
11/02/2016
I really like this, very vibrant and different from the normal sexy fragrances I wear.
11/02/2016
loved the scent but doesn't last long
11/02/2016
My husband loves it.
11/02/2016
Didn't like it at all. I am a bespoke fragrance specialist and aroma therapist. I do not like the cloying vanilla at all.
11/02/2016
Everybody asks me what perfume I am using. Everybody loves it
11/02/2016
It smells delicious! Like a creamsicle and flowers
11/01/2016
It stinks. Smells like old lady yet is long lasting
11/01/2016
I thought I would like this one. At first it smelled great but once I put it on it didn't mesh with me. My husband asked me what old lady scent was I wearing. It does smell nice but just not for me. This is why I'm loving Scentbird. You get to try them before you buy them.
11/01/2016
It smells ok not my favorite. I would not purchase a full bottle
11/01/2016
So soft and subtle with hints of vanilla. It prays on pretty strong but settles into a nice sent.
11/01/2016
Middle of the road on this perfume. A little too crisp, for me. But, it is not a bad small, it's just not me.
11/01/2016
It's too strong.
11/01/2016
Cinema is a nice scent and smells really good but there isn't anything special about it. It just didn't have that wow factor for me!
10/28/2016
Loved this scent! It's a great everyday perfume. Not too overpowering, or old lady smelling. I really enjoyed it, but the only downside is that the scent doesn't last at all. Big bummer. Four stars because it's not long lasting.
10/24/2016
I absolutely loved it. It's a perfume that is easily wearable to whatever event. It's classy yet subtle. It's a little old ladyish to me but not in a bad way. The organs doesn't really come through on my skin but it ended up smelling a little very little like honey suckle and other florals. I love it.
10/21/2016
On my skin, Cinema is a bit Orange Creamsicle with a touch of flowers and amber musk. A bit powdery at first but warms up to a lovely vanilla musk dry down. My skin eats fragrance, so the longevity of Cinema is great lasting over 4 hours....
10/21/2016
Love this scent. It's sweet but not old lady sweet
10/20/2016
The scent is fabulous but it does not last long :/ If it did I would've given it 5 stars.
10/11/2016
This scent doesn't last but 2 minutes..I had such high hopes for this perfume
10/04/2016
Just not my taste
10/04/2016
It's a little to strong kind of powdery. Not the scent I'm use to but not a terrible scent.
10/04/2016
Not a fan of this scent at all. To me it's is a weird citrus, powder and vanilla combination that gives off a disinfectant smell like Pledge or some other lemon scented cleaner. Steering clear of this one.
10/03/2016
Love the smell!!
10/03/2016
Too powdery and too much citrus. I thought it would be creamier and not so sharp.
10/03/2016
This is probably my least favorite scent that I've ordered from Scentbird, but it's not because it's not a pretty fragrance. It's actually quite lovely, but wears very strong on my skin. It's also a bit too powdery for my taste; I tend to gravitate towards cleaner, crisper scents. I'll try this one again in the coldest part of winter, and see how it does then. Cinema won't get too much attention from me, but I will enjoy having it as a reference scent in my collection!
10/03/2016
It's really good; just not my taste
10/02/2016
I wanted to like this so badly. It smelled like play-doh on me. Gave to a friend.
10/02/2016
It smels like baby powder a little to much for me.
10/01/2016
It's not a scent I would run to but it smells good.
09/30/2016
This was just ok for me- it may be that way because it's a different scent type than i'm used to, so I might like it the more often I wear it
09/30/2016
Delicious scent, elegant and sexy. My new fave!
09/30/2016
My new favorite
09/30/2016
I love it. My new favorite
09/29/2016
smells nice and not too overpowering!
09/29/2016
I didn't like it
09/16/2016
This perfume is okay, but definitely has too much of a powdery smell that overtakes all of the other scents. I do like that it's not insanely strong, but it also doesn't seem to have a great lasting power. I think this is definitely for a more mature woman, I'm in my 20s and it just doesn't fit me very well.
09/12/2016
Nice sent . Not my everyday sent. It smells kinda powdery, fruity, and sweet but dark. More of a mature sent.
09/10/2016
Yves Saint Laurent's "Cinema" is an amazing scent. This is a perfume that stays with you all day long after spraying very little.
09/08/2016
This smells great!! It's strong without being overbearing. Definitely a keeper.
09/06/2016
Mmm it's kinda old ladyish ...very floral ....
09/05/2016
This perfume smells incredibly similar to my all time (sadly discontinued) favorite "Trouble" by Boucheron. I'm beyond thrilled to find such a close match! A very comforting, delicious scent!
09/04/2016
Nice, but I like Black Opium by YSL much better
09/03/2016
It had a nice smell but one of the undertones not sure if it was the musk or am er really gave me a headache.
09/03/2016
Don't care for this one
09/03/2016
Love this fragrance. Very sexy, feminine but not a sweet smell, more settle.
09/02/2016
Stays on long and smells amazing. My boyfriend loves it on me
09/02/2016
I never received it
09/02/2016
not great. not bad. just meh.
09/01/2016
So in love with this sent ❤❤❤❤
09/01/2016
o my i love this perfume
09/01/2016
I love this scent!!! It's very sensual. I feel beautiful with it on.
08/29/2016
Initially I like bed it, then when I sprayed it, it seemed a bit spicier than I prefer. I will put it on the shelf for the fall and winter seasons.
08/20/2016
This smells so edible and sexy on me. I'm going to have my husband buy it for me as a gift. I Love it.
08/20/2016
This scent is delicious, but it fades too quickly! I love the earthy yet feminine notes!
08/11/2016
Smells nice and lasts throughout the day
08/08/2016
Love this scent 😍
08/05/2016
Love it love it absolutely love it
08/03/2016
I love this fragrance!
08/01/2016
I love love love love love this perfume it is amazing by far I didn't know they would match me so well 😄😄😄😄😄😄
08/01/2016
This scent was a pleasant surprise being I work in an office and I did not want anything too powerful.
07/31/2016
love it!!! very aromatic, less floral smell
07/31/2016
I love this perfume!!
07/31/2016
at first I was like "ohhh crap Ra, you picked out a granny smelling perfume😩" but thennn you just gotta get to know your perfume. it mellows, you get a random whiff of it in th air & you're like oh damn I smell fancy as hell. it's the YSL signature notes, sophisticated flirty fun..but definitely a mature aroma. I wore it on my business meetings & people loved it. I wouldn't really wear it to run to trader joes tho you know what I mean? but as I always say about perfumes: to each their own✌🏼️everyone has different preferences & nose sensitivities. my only advice is to give the perfumes a chance..even if at first you have an "oh crapp" moment. I have a feeling scentbird is going to really help people expand their palates when it comes to aromas. #stokedforthenextdelivery😬
07/31/2016
LOVE LOVE LOVEEEEEEEEEE
07/31/2016
I love Yves Saint Laurent perfume, but I truly wish I could send this back for a refund. This scent was a total waste of money. It has extremely heavy tones of baby powder and elderly woman. Completely disappointed.
07/31/2016
I don't love it but its nice ... Its a little mature and It has a warm and sweet smell .
07/28/2016
It wasn't what i expected. More for a dinner date than a everyday perfume or a night on the town. Also my perfume wont fit into the travel case so thats a bummer.
07/24/2016
I didn't like this fragrance. I was really disappointed. It smelled musky and very heavy. Definitely not a summer scent.
07/23/2016
I love this scent but it doesn't last long enough for me! The initial scent is beautiful but I can only smell it for a short time.
07/05/2016
This is a light, airy and feminine scent that sticks on for many hours. It's not overly sweet and I have received many compliments on it.
07/02/2016
It's okay not something I would buy thou
07/02/2016
I love love love this perfume. So feminine, it smells so good.
07/01/2016
Very classy and sophisticated. Reminded me of Givenchy's armitage.
07/01/2016
It was a strong business scent. I liked it.
06/20/2016
Simply elegant. It is a warm fragrance.
06/17/2016
Great perfume!!! When my fiancé and some of his friends came into the room I was in, everyone complimented me on how good I smelled, and everyone wanted to know what was it that I was wearing...... Later on I caught myself in the kitchen twirling around so I could smell myself!!!! It made me feel sexy and full of power!!
06/03/2016
This scent was nice but not to my liking my daughter liked it so gave it to her.
06/02/2016
It smells good, but very posset, like a baby powder smell. Not my favorite.
05/29/2016
Too sweet for me. An older scent for sure.
05/25/2016
Oh wow. This is a really gross perfume. The description mentioned "Old Hollywood" but it should have just said OLD. It is musky in an unfortunate way. I don't even know how to describe to you how awful this scent is. Have you ever had to sit next to someone who hasn't bathed in weeks but they have tried to bathe in perfume to mask how dirty they are? It smells like that.
05/23/2016
This scent was super awesome. It has like a soft sweet powder smell to it. It's not too heavy but it doesn't need to be sprayed too many times either. Perfect for work or a night cap with someone special. Must have
05/13/2016
I really liked this scent.
04/25/2016
Received the perfume' and have to say I'm not a huge fan, it has a VERY sweet smell not what I was expecting, it did calm down after awhile which was nice, but even with that it wasn't great. Glad I was able to try b4 I bought an expensive bottle of this. I LOVE SCENTBIRD it not only saves us from making huge mistakes but allows us to try other lovely products. Thank you!!
04/16/2016
I was not a fan on initial spray. So much so that I actually gave the sample to my mom. But a few hours later I couldn't help but smell my wrists. It dries down to a pretty vanilla scent that I actually like. I may have to borrow this from my mom every once and a while.
04/05/2016
Loved the smell of this one
04/02/2016
I really like this perfume...it's sweet, not overpowering. I could make it a "go to" fragrance for evenings out...wish the scent lasted longer on my skin.
04/01/2016
Musky floral, with some sweetness. Smells a lot like many others I own. It's enjoyable, but I would not buy a full size bottle.
03/30/2016
It is a very nice warm fragrance, I was expecting somewhere along the line. I may purchase the full size bottle when I'm done with the sample spray.
03/29/2016
Uplifting, warm, and sweet--reminds me A LOT of Jean Paul Gautier's Classique, which I also have and love. Easily a signature, it's hard to go wrong. Femme, sophisticated, and approachable. I love the "dreamcicle" top notes, and the rich amber-y vanilla dry down. 10/10
03/29/2016
A lovely fragrance. Sillage is not huge. Longevity was about 4-6 hours on me. It feels quite lady-like and unpretentious. Its not earth shattering, but I find it to be very pleasant to wear and I think it is suitable for year around.
03/29/2016
To me this smells a lot like Gyvenchy Absolutely Irresistible. It's nice but nothing special. Sweet and flowery.
03/29/2016
I loved this scent. I receoso many compliments on this scent. I am buying the big bottle
03/21/2016
I thought this had a strong metallic/chemical odor, even when it faded.
03/20/2016
I really liked this scent. I thought it was quite fancy and I smelled pretty wearing it. I got a few compliments on it so I plan on buying some.
03/09/2016
I'm not a big fan. It's too powdery. The sweetness has potential for me, but that dusty powder kills it. Smells kind of similar to jpg classique, but more old fashioned.
03/08/2016
The smell of his is great however it has no staying power. I had to reapply many time during the day.
03/08/2016
not very spicy, kind of bland. Also a little androgynous.
03/05/2016
I thought this was more of a sweet scent. Not bad, but not the vanilla, caramel fragrance I was looking for.
03/03/2016
I really like this scent. I really like the fact that I can try these without committing to a full size bottle. Although I do really like this I don't think this is one I would purchase full size.
03/02/2016
I really liked this one for date nights. It's a little too formal for me to wear everyday but the scent does match it's name. It evokes a sense of glamour without being overpowering. Very nice scent.
02/27/2016
This scent has a more mature feeling. Smells nice.
02/18/2016
Very nice, sweet scent. It's soft and subtle. But will play with your senses for a long time to come. It's long lasting on my skin and turns warm scented after the top notes die down a bit. At least that's the way it works on me. I love it and I'm very glad I tried it out. I can't stop smelling my wrist! So, I'm going to buy the full version.
02/17/2016
Very clean smell...
02/11/2016
Soft, feminine, and not cloyingly sweet but a little more vanilla than I was hoping. Fine for the office but dissipates quicker than I'd prefer.
02/07/2016
Has a nice subtle musky scent with a mellow vanilla undertone. Those wears well and is a nice everyday scent. Love it.
02/04/2016
Not was I was hoping
02/04/2016
This was my very first Scentbird fragrance and it's not bad but not my favorite either. The name is very descriptive of how it smells: old Hollywood glamour, mysterious, feminine. If you've tried Tom Ford's Black Orchid or Velvet Orchid, you will smell his influence because this was the last scent he worked on for YSL. It would be a nice scent to wear for a dinner party, meeting the parents/grandparents or other formal evening occasion. It doesn't smell very versatile to me but it's a lovely fragrance especially during the dry down and afterwards.
02/02/2016
I loved this, and I'm actually considering getting it a second time before I decide to purchase. It lasts a very long time on me, and even after being on for over 12 hours I'll catch a bit of scent in the air, wonder what that great smell is and realize that it's me!
02/02/2016
Smells wonderful
01/29/2016
I really enjoyed this one.
01/29/2016
LOVE this scent!
01/28/2016
This 31 year old did not like this initially but after a few hours, the smell grows into something amazing. Really like this scent. It also has pretty good staying power. Definitely worth a try.
01/18/2016
One of my faves from YSL! The vanilla and amber are definitely prominent, and then the floral notes come in. Perfect!
01/05/2016
Everyday is a good day to wear Cinema. It makes me happy with it's the light-fresh-sweet scent. If you enjoy Ange ou Demon by Givenchy or Cucci Guilty you will like Cinema.
12/30/2015
Love this one!! My hubby loves the scent too...first time he smelled it he commented that it would be perfect for date nights.
12/01/2015
FAVORITE PERFUME EVER! Definitely recommend it. It smells really strong when you first spray it on but it gets lighter and better
11/29/2015
I love this! It smells like Vanilla with a touch of Meyer lemon. Reminiscent of Burberry Brit mixed with Boucheron Trouble. Warm and Light, like lemon squares with powdered sugar. I only wish this scent last longer on the skin. It's gone after 1 hour.
11/24/2015
I really like this scent! I feel like it's appropriate for many different occasions- you could wear it out or to class. I definitely like the "mysterious" aspect of it.
11/19/2015
Okay perfume. Nice to have but that is about it.
11/04/2015
Didn't love the opening. It does eventually dry down to a beautiful vanilla though.
10/29/2015
I like this scent for everyday use. It is not too strong, but mild and floral. In the past, I wore Paris, and this is YSL milder version.
10/21/2015
My absolute favorite - I don't know anything that smells quite like it - a bit like tea and a little spicy. I used to wear it all the time but took a break when my husband said he was bored with it. So good to have it back now!
10/01/2015
I casually looked for a bottle of this for a long time, but never came across a bottle to smell. This is what I chose for my first scentbird fragrance. It came in a couple of days ago. I had high hopes for it. Based on the notes, and the name, I thought that maybe this could be the scent that replaced the original formulation of Dior Addict in my heart. Nope. It smells good. Too typically floral for my taste. One positive is that it is definitely not linear. While I don't think that it really lives up to the name "cinema", it is kind of like watching a movie. The scent keeps moving along, kind of like a plot. Every time I caught a whiff of it, it smelled different, which was fun. The base note was a sweet, innocent vanilla.
09/12/2015
I really liked the scent, but I already have a fragrance with similar notes/combinations that I still prefer. The main problem is that this perfume doesn't last at all on my skin, and I expected better wear from YSL.
08/31/2015
I love the scent of this perfume however it just doesn't last.
08/28/2015
I knew this perfume since it was launched in Europe, but I couldn't find it in the United States. It's one of my favorites and it lasts long on my skin. I like the bittersweet smell, it's very sexy and powerful.
08/17/2015
I wish this had more longevity, or that the layers did more over time. I love the first impression, and I like catching it on scarves or pillows that it's stuck to, I just wish I got more of that wearing it! Jury's still out...
03/20/2015
"First impressions are of slight citrus and as other mentioned, adult powder. Then it just fades away. For me = no longevity. Nothing notable and won't purchase this one."
12/20/2014
"Smells like a mature version of baby powder, if that makes sense! Its ok. I like it but not on myself. My mom loved it so I gave it to her. Hopefully I can find another atomizer."