Tommy Bahama
St. Kitts for Men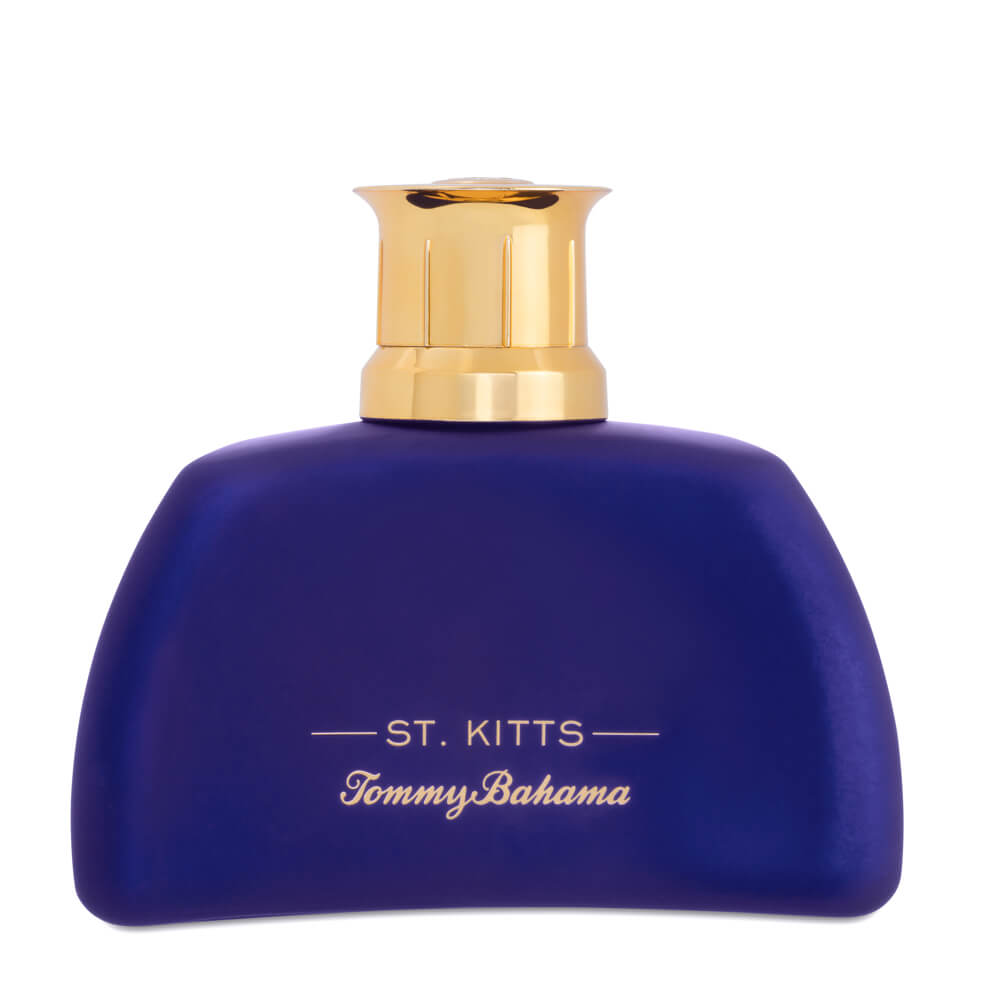 Get a 30-day supply of St. Kitts for Men
for
$
14.95
Notify me once this scent is available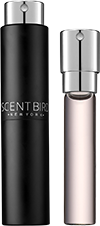 0.27 oz subscription

0.27 oz a la carte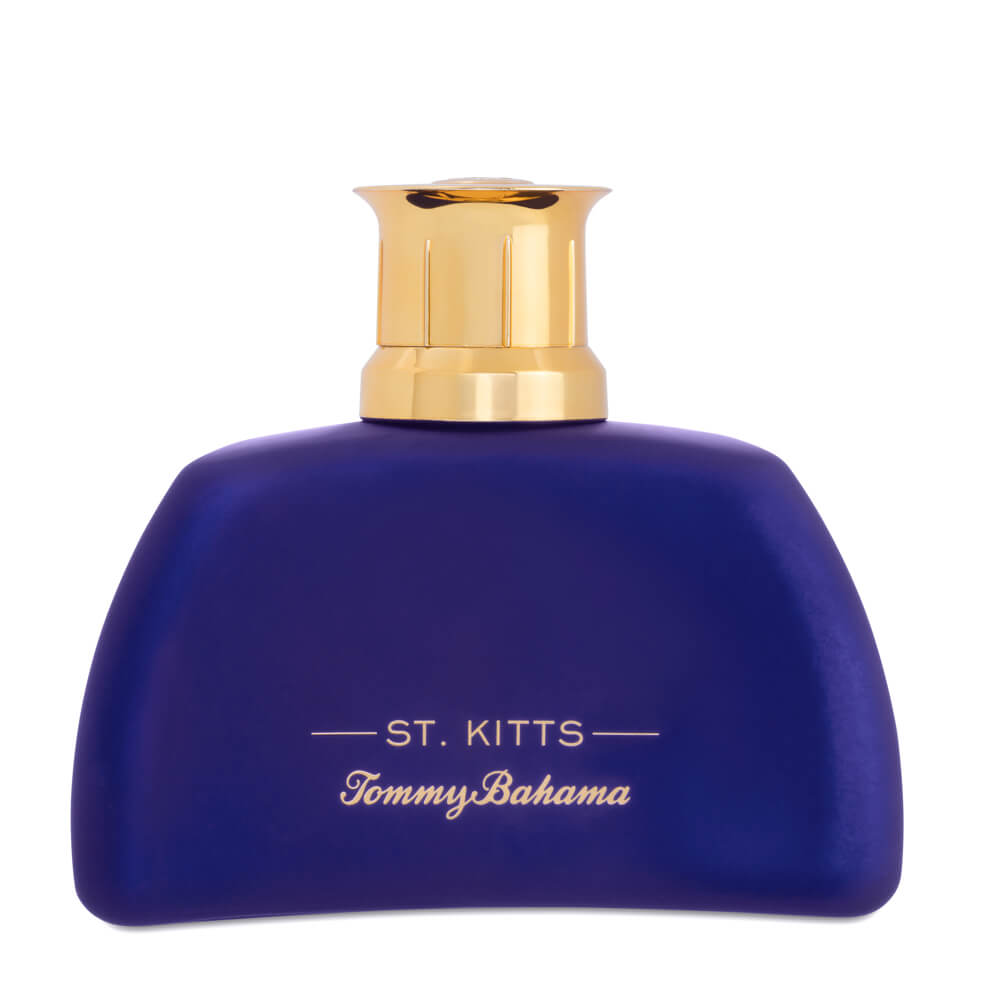 3.4 oz bottle
Share and earn free perfume
Notes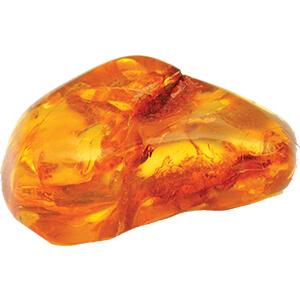 Description
Set sail on a voyage of invigorating scents. St. Kitts for men opens with a zesty citrus melody and captures the Island with Cedarwood and marine notes. It's a bold, inviting option for any island sophisticate.
You may also like
St. Kitts for Men by Tommy Bahama Reviews
11/04/2017
Always so excited for the end of the month!!! I opened it up, took a test spray and hands down couldn't have been more pleased. Smell like a million feels like a million!
10/29/2017
Fragrance a bit strong !
10/18/2017
To me the sent was way too strong. Kinda smelled like a older man but overall a okay smell
09/07/2017
Overall a strong, clean, pleasant scent that's a nice marriage of citrus and woodsy. Nice summer scent. Saved it to use as my cologne choice for a recent beach trip. My girlfriend and daughter really liked it. Strong at first but thing the scent falls off and not very noticeable by others. Slightly still in clothing the next day but doesn't carry well.
09/05/2017
Not too original, but lovely and lobg lasting. Nice in my clothes...
07/27/2017
The scent smells and feels fresh, an amazing summer scent. Not overwhelming and just the right amount of citrus for me. I've tried other scents where the citrus was overwhelming and felt like my nose was stuffed with oranges. I personally use this as my everyday/go to scent and casual date night. I would not use this scent when wearing a tux though, it's more of a button down or polo type of look. 3 sprays on the neck are great for me, scent last approx 5-4 hours so make sure to carry it around if you want it to continue all day, I suggest 1 or 2 sprays touch up is ok depending on how much longer you want it to last.
07/26/2017
Definitely adventurous and a touch spicy. Not too strong. Just right.
07/21/2017
Meh...I am a bigger fan of Tommy Bahama for Men. This smells too "dirty" for me and more ocean and less beach. At times it can smell rancid in the dry down.
07/07/2017
I took this sample on a caribbean cruise, and let me just say, I really enjoyed this on me. Now, I can't wear it without being brought back to the cruise! It's a great summer fragrance.
06/29/2017
I love this scent on me... I love more earthy smells not so much floral... it smells good on women! I get compliments all of the time!
06/21/2017
Perfect spring/summer cologne. Definitely a nice non-formal cologne. Lasts a pretty decent amount of time. Smells like you would likely imagine a tropical beach to smell. Very watery and citrusy.
06/21/2017
Smells like a tropical beach. It is certainly a spring/summer cologne. Its nice and refreshing and can work in a variety of settings.
06/01/2017
I like it, I still wear it, just A little too citrusy. but all around good and last A long time
05/31/2017
Perfect for summer by the water or whenever you wanted to be reminded of that wonderful feeling. Not too strong. Just the right sillage. Doesn't last as long as some others.
05/20/2017
This was my first "subscription" scent, and I must say, it didn't disappoint at all! It's a clean/aquatic fusion with citrus and definitely reminiscent of coastal/island life. Great for laid back adventures and even relaxed office environments.
04/30/2017
Great scent, I am a locoste man but this scent is actually liked by all.
04/25/2017
Definitely my new favorite cologne. Love it.
03/07/2017
Love the scent of this cologne
03/04/2017
Salty, but fruity scent. Smells decent but not my favorite.
02/24/2017
Amazing, will purchase several full bottles of this one!!!!
02/04/2017
My boyfriend loved this cologne so much he asked for a bottle for Christmas.
01/31/2017
Fresh, clean and a great summer aquatic scent for gentlemen! Sailing, relaxing, and a peaceful, restful nap on a hammock in the shade of a citrus fruit tree garden on a sun-drenched coast-line mansion.
12/30/2016
It's fresh, clean, and fabulous!
12/18/2016
one of my favorites! love it
12/15/2016
Makes me feel like on a beach just me and my wife
12/04/2016
Very fresh and vibrant!! Love it!
12/03/2016
I really like this one but it fades very fast.
12/02/2016
I really liked this scent, so did my fiance, and really thats the most important factor. I would recommend it
12/02/2016
Fresh clean scent that is not overbearing. A new favorite.
12/01/2016
Fresh, clean scent
11/30/2016
Got this for my hubby. Love it! Fresh, clean. Reminds me of salt air and the ocean.
11/05/2016
Smells ok, very strong and stays on clothes for at least 4-6 hours.. not many compliments
11/05/2016
Great fresh scent, smell it all day. Got plenty of compliments. Dad even asked for a bottle for Xmas.
10/04/2016
This scent is great!
10/02/2016
Its a great late summer/fall scent that smells like home and sunshine. I wouldn't wear it all the time but it certainly smells pleasant.
09/30/2016
I think it's over the top
09/24/2016
Very nice and light scent. After a couple minutes the scent really opens up. Wish it lasted a little bit longer.
09/21/2016
This cologne is wonderful, not a heavy powerful scent but mild like I like to use in the summer. Will be ordering a full bottle when my small size that I got through ascent bird is almost gone.
09/08/2016
This cologne smells amazing! When I first got it and smelled the vial I was already in love! My boyfriend absolutely loves the smell and wants me to buy a bottle. The only negative would be it's not long-lasting. I would suggest wearing this a little heavier than some other colognes.
09/03/2016
Love it! And so does my wife. Smells fantastic!
09/01/2016
I loved this one a very clean smell would wear for a night at the club an evening at the pub!! I liked it a bunch would wear to brunch
08/29/2016
Have not received it yet...........
08/24/2016
I did not like this one at all, gave it to my wife because it smells just like some of her perfumes. She did not like the smell on me either and agreed it smells like women's perfume
08/03/2016
It starts pretty fresh and then dries down into a fairly generic aquatic scent with light hints of wood. It definitely will get people noticing that you're wearing a fragrance, but it's not unique enough to actually warrant a compliment.
08/02/2016
Have not received it... still waiting :-(
07/31/2016
Great scent! Good job!!
07/29/2016
Not my favorite, but I do like this scent. I probably will not buy a full bottle, but it will be nice to have this sample for those times I want something a little different.
06/22/2016
Extremely clean and light. A nice summertime scent, great for work or play. Like linen, sunshine and light sea-breeze.