Tom Ford
Grey Vetiver EDP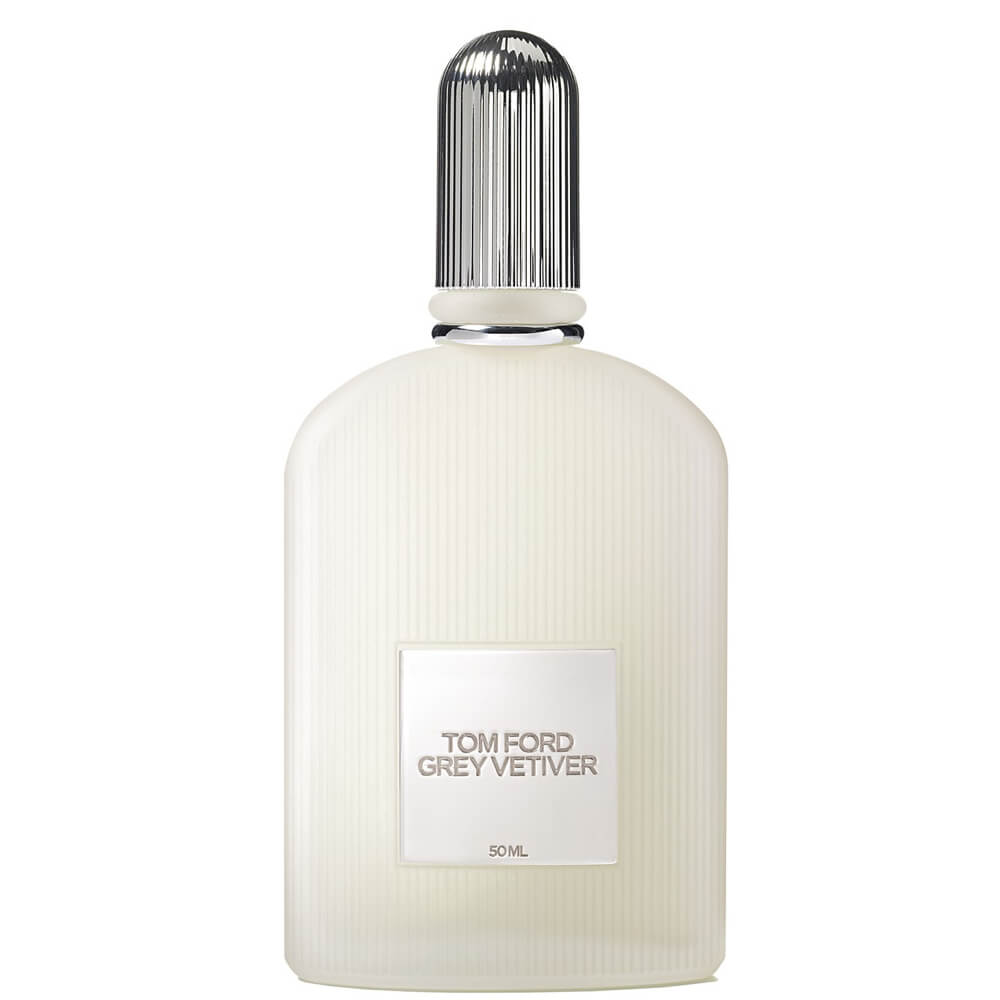 Get a 30-day supply of Grey Vetiver EDP
for
$
14.95
Notify me once this scent is available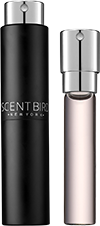 0.27 oz subscription

0.27 oz a la carte
Share and earn free perfume
Notes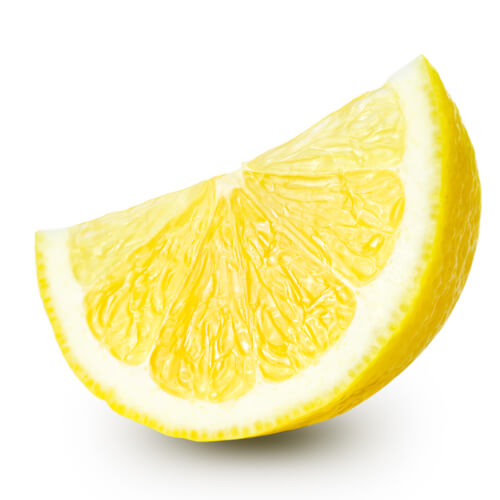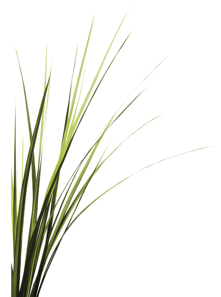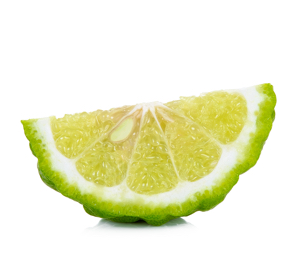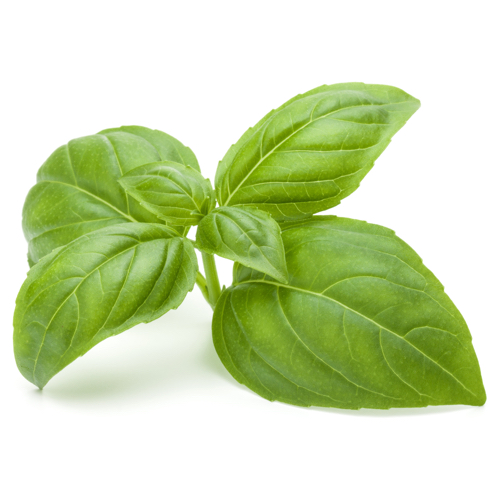 Description
Grey Vetiver takes the earthy, green cool of vetiver and refines it with a sophisticated polish in this gentlemanly cologne. The soft, citrusy sheen of grapefruit and orange blossom add a buoyant energy while a trio of orris, nutmeg, and aromatic sage provide warm, spicy elements.
You may also like
Grey Vetiver EDP description
The Tom Ford perfume line is not for the meek. Tom Ford fragrances are about bold, rich, and intense statements on the skin. But for pure perfume drama, few lines can equal the intensity, focus, and passion found in this line of scents.
Grey Vetiver is one of the earlier Tom Ford fragrances to capture the imagination of the scented world. It is a deeply aromatic and spicy men's scent that can be played up or down equally from your wardrobe.
Top notes of grapefruit, orange blossom, and sage cleverly play on the usual bitter, aromatic citrus openings of most men's fragrances. There's no cardamom, mandarin, or bergamot here, but the grapefruit and orange blossom fulfill the "bitter citrus" role in the top quite well and with original flair. The sage is an inspired addition, and these three top notes stylishly offer a traditional, masculine profile for men's cologne with a unique collection of notes.
The heart of Grey Vetiver includes nutmeg, pimento, and orris root. The two sharp aromatic notes are polished by the orris root's powdered facets without losing their appetizing qualities. If anything, the soft melancholy of orris root actually highlights the fiery side of pimento and nutmeg for another insightful pairing of notes you don't usually find together in the heart of a perfume. This orris/nutmeg/pimento combination is a major standout and will definitely draw your attention as you wear Grey Vetiver. The cool, plush, orris versus the spiky tang of nutmeg and warm pimento is incredibly sensual, daring, and slyly masculine. Grey Vetiver should have zero problem getting you noticed.
The vetiver and oakmoss in the dry down phase ably pick up where the spices left off in the heart, and spin the cool fire in another, equally piquant, earthier direction. Vetiver and oakmoss are two of the greenest, darkest, and most mysterious notes in perfume, and paired together they create a dense thicket of verdant shadows in the base of this fragrance. The warm, close aroma of roots and lichen growing in fresh, rich earth permeate the final act of Grey Vetiver.
Taken in full, this is an excellent introduction to the style profile from Tom Ford in fragrance. Grey Vetiver is by no means the most ardent of his line, but if you discover that its vivid fullness appeals to you, this is a perfume house that will reward you time and time again.
Read more
Grey Vetiver EDP by Tom Ford Reviews
11/17/2017
This scent is clean and refreshing, and was really surprising with my body chemistry. That is, the scent would more transform from warm citrus to more cooler woodsy after lingering on my skin for a while. I only wish the scent would last longer, but, it's subtle enough where people are surprised when they smell it, and /always/ complement me when they do. It's a crowd pleaser, for sure, and I really enjoyed using it!
11/17/2017
Terrible fragrance. Really disappointed with TF, but great job Scentbird for sending my perfumes.
11/16/2017
All hail to Tom Ford! This is a very masculine scent, yet its not brawny. Its fresh and cool, but not like a summer fragrance. Its elegant and dignified, and can be worn as a signature scent. I love this fragrance!
11/06/2017
I love this EDP the scent is extremely clean to me and long lasting on my skin. I am very happy with this choice and will be purchasing a bottle. By the way my wife and every other woman both young and old have given me multiple compliments on scent. I try to switch it up and i have multiple fragrances I use through out the week so this little sample bottle will last a second thankfully.
11/04/2017
i hate it its stinks this is for old ladys not me.
11/04/2017
absolutely fantastic! strong but flavorful- smells just like Terre d'Hermes but not overwhelming.
11/03/2017
This is my favorite so far! Just can't get enough of this. It smells so good!
10/28/2017
Awesome! Lasts a long time as well.
10/28/2017
Light and fragrant with a nice fruity clean smell. It's very long lasting but not for everyone. It's far from a musk so don't think it's going to be a super over powering scent but definitely strong enough.
10/28/2017
I normally get compliments on what I wear. This time I received NONE. It's an odd fragrance
10/28/2017
This is not good. Such a weird smell. Feel like it's something an old man would wear
10/27/2017
Great scent that lasted for hours.
10/27/2017
I've liked several of Tom Ford's scents and this one is my new favorite.
10/26/2017
As the name would suggest, Tom Fords Grey Vetiver hits you with a strong veitver scent. Overall, I enjoy it and will buy a bottle. The scent stands out in a world of lesser scents. I wish that it provided a longer stay time, but it is still worth every penny. 2 sprays will last me a solid 4-5 hours before having to reapply.
10/24/2017
Didn't care for it,the scent did not last at all I sprayed it on and it was gone,not to mention it smelled like that cheap oil stuff.Very disappointed in this purchase.
10/23/2017
Great cologne! Has a very unique scent to it. But it smells fresh, and lasts the entire day. Perfect for office (indoor setting) :)
10/22/2017
Second order from Scentbird and glad I got to try this one out, simple and elegant. Kind of a strong opening but dries down nice, clean with a citrus zest and masculine. Not an all time favorite but definetly something along what I like. Can definitely see why this one is popular and Tom Ford has a hit on his hands.
10/21/2017
This was one I was curious about. I think I'm officially done with Tom Ford everything. I expected a lot more out of this fragrance for its branding and price point. It's sweet, clean, sunny, happy. Not a fall fragrance. Not especially sophisticated, masculine or serious. Reminded me of lower priced fragrances that women buy for their boyfriends whom avoid wearing them due to the fact that they feel it makes them smell soft and or weak. Not aweful, but I didn't love it. It stayed on very well. People I asked about it had mixed opinions. Wore it in moderation for the month. Not for me.
10/14/2017
First order from Scentbird! Smooth and easy process! The Tom Ford was strong at first but now I love it, I just bought a full bottle!
10/07/2017
Great smell! First time subscriber! So far so good! Excited for more to come!
10/06/2017
This is my first order from Scentbird and I am very satisfied with overall experience so far. This fragrance has a very fresh opening and a great dry down. I personally enjoy the dry down more since it has a nice woody vibe. Longevity is awesome on my skin with 8+ hours. This is definitely Vetiver done right in a mature and sophisticated way. This scent is not for anyone under 25, in my opinion.
10/03/2017
Love this scent! So does my Lady. This was my 1st order and when I told her that it is a small supply she went out and bought me a big bottle. Lol Just wished it lasted longer.
10/02/2017
This smells fresh and masculine at the same time. Nicely done. Would recommend to anyone
09/26/2017
Great clean fresh smell last thru a full day at work
09/26/2017
Smells like perfume .. pretty wack
09/26/2017
it's ok. Really not that great.
09/26/2017
Smells fresh and the performance is average.
09/22/2017
Love this one! Spicy, sunny citrus, woody. So good!
09/19/2017
Smells like pine trees and leather, and not in a good way. Not a fan
09/19/2017
Nice smell to it
09/15/2017
Fresh and delicious. Quality
09/15/2017
My boyfriend LOVED this one...I LOVE to smell this scent on him!!! 😍😍😍❤️❤️❤️❤️
09/12/2017
Smells great, my niece mentioned that I smell like a fresh lit scented candle. That's a compliment coming from her.
09/12/2017
Tom Ford says: Clean, Remember Me...one of those fragrances you feel comfortable putting on for work, the theater, or just to Bop around on a Saturday. The word that sticks out to me....CLEAN/Sharp.
09/05/2017
Grey Vetiver is like a well-tailored linen suit. Neither fancy nor conspicious. Just sharp, clean and elegant. And perfectly wearable on hot summer days. A staple for every man's wardrobe.
09/05/2017
I really like this scent - some of Tom Ford's colognes I've tried are way to floral/powdery for me, but this one I feel is more masculine and interesting. Scent is dark -- tobacco and wood'ish but very very light. One strike against it is that longevity doesn't seem to be so good, but eh, I'll still give it a 5 rating because I find it interesting and different.
08/27/2017
Smells like a lady's perfume. Not a fan
08/25/2017
Clean, different, not over pouring but memorable. Very smooth so you can wear it to work, but also a first date.
08/25/2017
Not a fan at all! It reminds me of an old lady's perfume, or hotel soap.
08/24/2017
I loved it! It smelled so good, my wife asked me 3 days in a row about the fragrance as if it were a different scent.
08/24/2017
An odd scent... I felt it was a bit too feminine and gave it to a female co-worker that liked it (and agreed it wasn't masculine enough). SHE enjoys the scent, but I did not.
08/17/2017
It's cool nice for the summer fresh and clean smell
08/08/2017
So far my favorite from all the ones I've gotten, it's subtle but it's rich! Smells like money Tom just knows what he's doing. 5 hearts from me on this one.
08/08/2017
love it smells great
08/07/2017
Super classic, great subtle fragrance. Perfect for a night out on the town, or just hanging out. Very versatile, can use at night or during the day. This is my new favorite!
08/05/2017
This scent is unmistakably masculine and has an earthy, woodsy dry down scent. I would consider this a very appropriate fragrance for an office environment. I also like it as a casual scent too.
08/05/2017
It's just ok. It's a lil more feminine than I thought it would be. Definitely a fresh clean scent almost like soap in a way. I probably wouldn't get this again honestly. I bet the other Tom Ford scent on here would be better.
08/02/2017
I love the fragrance, very fresh and woodsy. The reason I gave it 3 stars is because the fragrance does not last at all. 3 hours tops. At least on me that is.
07/22/2017
I think I may have found my signature scent! It's very light when you first spray but once it dries you can definitely smell the woody scents. I give this a 10/10
07/22/2017
I'm not a fan at all! This reminds me of something my grandmother used to wear. It is smells like flowers and musk. I wish I could return it. Instead, to the trash it goes.
07/22/2017
This is a fantastic scent!!! The initial blast of grapefruit wakes up the senses , but as it dries down the vetiver comes more prominent leaving that woody fresh feeling. Also, this thing is a damn powerhouse. I wore this to a July wedding in 90F heat and high humidity and it was still going strong through the day, into the night. Wife loves it. Highly, highly recommend this. Its clean enough to wear to the office, interesting enough to wear out on a date.
07/12/2017
Great scent !!! Make you feel very fresh
07/12/2017
Very nice scent! Light and has great staying power. My girlfriend loves it to which is always a plus!
07/05/2017
Would love to be able to rate my June fragrance, only problem is it hasn't even arrived yet and it is Jujy 5th! My tracking says I will receive it on July 6th! Funny thing is you guys took my money in June 5th and have just took my money again on July 5th! Why does it take over a month for me to get my fragrance when I paid for it a month ago! So dissatisfied with this company right now!
06/29/2017
I was very excited about this fragrance...when it came in I was a little disappointed...I'll have to get used to it. Kinda made me think of men's colongne.
06/27/2017
What an amazing intoxicating scent! I love it! It is very woodsy, musky and earthy with hints of fruit. Incredible! I am definitely buying a FULL bottle!
06/21/2017
One of the BEST! I HAD TO PURCHASE AN ENTIRE 100ML BOTTLE 78$?? SOLD!
06/21/2017
love the scent just wish it would last a little longer.
06/19/2017
Can't go wrong with Tom Ford. I would maybe put this in the night/going out category, but doesn't mean you can't wear it every day.
06/15/2017
This was the best scent I've tried all year. It's subtle but distinct, great for a date night. Or Friday at work, smells like easy going fun time
06/12/2017
Loved this sense. Very classic and fresh. Was very surprised at how much I love it. Highly recommend for a great summer scent or refined man looking for an everyday scent.
06/11/2017
oh my god! everyone loved this one!
06/08/2017
This scent is one of the best. A must have.
06/07/2017
Subtle to the point where after the initial spray you have to bring your nose to it to actually smell it. Even then its just a slightly citrusy vetiver nothing over the top... but it builds slowly on my skin and the woodsy amber starts to back the initial vetiver and citrus all without ever becoming offensive or harsh. For me this amazing scent will then last 8 to 12 hours on my skin. Probably my favorite vetiver scent especially for an office or business setting but good for any occasion.
06/06/2017
Did not like the scent at first use but it has grown on me
06/05/2017
This is the worst cologne I have ever smelt. Smells like bug spray
06/03/2017
The initial impression is floral and citrusy, very fresh while still masculine. Over time the more exotic, woody/musky vetiver prevails, along with a strong hint of spiciness. Projection about 7/10, longevity about 7/10. Would purchase in the full size!
06/02/2017
Oh I was amazed about this one. Yes it goes on with a powdery smell slightly but after it settles it very nice complements with a suit very well. Grey for all day wear.
06/02/2017
It's ok, not booty snatcher, panty dropper, or anything that's gonna draw compliments . Vetiver i guess not my thing. A lil of a vintage smell
06/02/2017
Good scent. Last long. Great for all occasions.
06/02/2017
Very nice scent. It's spicy and last long. I was very impressed.
05/31/2017
This fragrance definitely smells more mature (Kind've old mannish) Like a rich old man, but still it wont be my go-to. Sad that I have a whole month of this fragrance :'(
05/31/2017
It's amazing. My best sent yet
05/30/2017
Tom Ford Grey Vetiver is a classic scent, but not for the young at heart. I praise the master Tom Ford for his artistic approach to the world of perfumery. I have to take a pass at Grey Vetiver. It does opens up a dirty smokey freshness. It's perfect for indoors and office spaces of the like. It sort of reminds me of the opening of Prada Luna Rossa Extreme. The dry down is settle. Grey Vetiver is mainly targeted towards a more mature audience. It's more of the "silver fox" gentleman with the all white beard with a grey suit on. Scent is subjective. However, I'll have to pass on this Tom Ford. Maybe I'll pick it up once I have more hair on my chest.
05/27/2017
Opens into a soft almost feminine note, that settles quietly into moss and wood tones......I was expecting more staying power.,this was laking
05/24/2017
I loved it. Very nice, clean scent. Perfect for the office or beach.
05/22/2017
I am not a fan. I will stick to Velvet Orchid.
05/10/2017
Absolutely love this scent! My boyfriend loves it too!
05/10/2017
Very light and clean. Doesn't last long though...but it also doesn't get overwhelming throughout the day like others do. My girlfriend likes it just as much as I do.
05/06/2017
Not for me would not get again
04/30/2017
Excellent fragrance
04/30/2017
It is a fresh scent with touch of wood overtune. It lasts 6-8 hrs projection. A must in my collection.
04/30/2017
Interesting fragrance, a little too musky for me
04/29/2017
Scent wasn't for me at first smell. But wears differently and now I like it wouldn't buy a full size bottle tho
04/29/2017
This scent did not work on me at all.
04/29/2017
Love it! Holds well with a nice clean scent
04/29/2017
Very good scent
03/10/2017
perfect scent light not to overpowering just right got compliments every time i wore it
03/08/2017
It takes a little bit of time to get used too, but it is a nice mild fragrance. The scent wares off pretty quickly.
03/07/2017
Did not care for this sent. Kind of a sour smell to it.
03/06/2017
This scent sucks ass. It smells like a cross between a cucumber and talcum powder. It's like granny's in the kitchen fixing a salad. If you are a dude, run away. Just run away. When people meet you, you want to exude confidence and power. You definitely don't want to think, "Granny? Is that you? Salad?" If you are a lady, one that is in her 70's, and you want to smell lovely, clean, and dry and like you just had your way with a cucumber...eureka! This scent's for you!
03/06/2017
Wonderful but not strong enough.
03/06/2017
Can't get enough of this, so clean! Perfect for Spring and Summer.
03/06/2017
Very gentle and settles well.
03/05/2017
fresh and clean. must try
03/05/2017
Classy, make for the executive or a man who just wants to be the boss. Clean vetiver fragrance, moderate 4-6 hour staying time. glad Scentbird has it because I couldn't afford this otherwise.
03/05/2017
This is a good fragrance. Its not great but it performs well on me throughout the day.
03/05/2017
An amazing and long lasting cologne. Drove my wife crazy. She loved it.
03/05/2017
Nice smelling scent but the scent is too citrusy for my my liking.
03/03/2017
Good Juice The best juice I've received from scent bird for performance I do not love the smell, which is why I give it a 4,
03/03/2017
Very mysterious
03/02/2017
Nice scent. Clean. I like it
03/01/2017
Fucking love it!
02/24/2017
Nice lemony, soapy vetiver scent, but weak projection and sillage considering this is an EDP. This opens with bright citrus (mostly lemon) then settles down to a very pleasant, creamy, soapy vetiver. I had to use seven sprays of this just to get modest projection when applying, but the projection fades very quickly. After an hour or so, this fades to a skin scent. I would rate this much higher if performance was better.
02/19/2017
High quality, long lasting fragrance. Nice addition to the collection.
02/05/2017
the scent was to light
02/05/2017
DId not like at all ew gross
02/04/2017
I'm a Tom Ford fan. It's a little different than others from his line I'd say not at the top but not at the bottom either.
02/04/2017
Not my favorite scent out of all of the Tom Ford scents.
02/03/2017
Smells manly, like a barbershop.
02/03/2017
Love this smell. Very Spicy, yet pleasing. This is a great winter and evening smell.
02/03/2017
Need 1. 2 try.
02/03/2017
Very light and refreshing smell but stays on and lasts
02/03/2017
Love love love this scent , by far the second best I've gotten so far .
02/03/2017
This is an great scent very powerful scent not over kill it's just right
02/02/2017
Definitely one of my favorite colognes of all time! It smells fresh, organic, spicy and clean. It's quite powerful but not overpowering. Love love love!!
02/02/2017
I love this scent.
02/02/2017
The best scent a man could have.
02/01/2017
I think tom ford is a little over rated
02/01/2017
It smells great, however, my diffuser broke so I'm not sure I will be able to fully.enjouy it.
01/31/2017
love this, smells very clean
01/30/2017
This is a great fragrance. The opening can be a little rough but the drydown is well worth waiting for it. I look forward to wearing this during the warmer days of Winter and into Spring. This Fragrance can be worn dressed up or with casual wear, either way I prefer to wear it to social gatherings. Great office scent as well.
01/29/2017
from previous colognes that I have received Grey Vetiver has a light smooth aroma that stays on my body for several hours. the aroma is consistent and if not applied heavy is pleasing. The misses enjoys it on me as well which is a big plus
01/29/2017
Love it! One of my new favorites! Very clean scent. Pleasantly surprised by how much I like it!
01/29/2017
Classic vetiver but with a spiciness that reminds me of gingebread cookies. "Mmmm...cookies." After a few short hours a clean, lemony smell come to play that takes me mid-day. Not as long lasting as other fragrances; I'll wear it for special events and occasions under six hours.
01/25/2017
Smells absolutely great!!!!!
01/14/2017
I like this and will wear it often to evening events.
01/12/2017
Great fragrance. Got quite a few compliments
01/09/2017
Don't get me wrong, it's a very good scent. Reminds me of Farenheit &/ or Grey Flannel. But it's just not for me.
01/08/2017
Favorite! Not to strong. I can wear this anywhere.
01/07/2017
Smelled very good, I'd buy it again! Reminds me of leather and Jeans for some reason.
01/06/2017
Good cologne. I usually don't like citrus but this scent opens me up...a little bit
01/05/2017
This fragrance is so light and with weak longevity that I can barely catch it on my skin. It's a pleasant enough Vetiver from what I can tell...but i prefer Fat Electrician and Black Vetiver, both of which have greater sillage and at least moderate longevity. This has nothing.
01/04/2017
Smells nice. But my cartridge is defected. Doesn't spray.
01/03/2017
It smells A lot like Ralph Lauren's Polo cologne...not as strong but very similar
01/03/2017
Really like how this smells, it goes on a bit strong at 1st but once it settles. It's wonderful, I get lots of compliments on this cologne.
01/03/2017
Amazing!!!!!!!
01/03/2017
my husband absolutely loves this scent! very light one mist is all you need would say it last about maybe 30mins?! he wants the larger bottle! sexy scent very casual
01/03/2017
I ordered it for my husband, who it trying to find a new fragrance. I really like it, and it doesn't mess with his allergies. The fragrance lingers longer than other colognes but isn't harsh. It's different from other colognes in that it's spicy without being too sweet (like other men's fragrances I've experienced). This will be going on his "keep in mind for later purchase" list.
01/02/2017
If you like vetiver, this is the fragrance for you. Seductive, elegant, soft yet assertive. Love it.
01/02/2017
Quite a unique scent. Kind of mild yet refreshing. Doesn't last super long however.
01/01/2017
Great clean, fresh scent. Moderate sillage and lasting power. Can be used all year round. Remind's me a lot of Guerlain homme. ♤7/10♤
01/01/2017
Lovely scent for young and older people
12/31/2016
Tom Fprd Grey gets 4 stars. Much nicer than expected.
12/31/2016
Very clean fresh scent. I get a lot of compliments.
12/31/2016
Nice fresh fragrance that isn't overpowering.
12/30/2016
Great Scent! Very nice and scuttle.
12/29/2016
I liked the smell,it's very grown and masculine. I would recommend it.
12/29/2016
One of my top 10 for 2016
12/28/2016
I really loved this cologne. It was perfect for the office and date nights were always a hit with this one!
12/27/2016
This cologne was very well received. It's scent was long lasting. I will be reordering this one.
12/20/2016
My hubby didn't care much for this item. He said it was too strong. He gave it to his younger brother who really liked it.
12/17/2016
Great smell but the glass case is horrible. Every cologne purchased dropped right out of container.
12/17/2016
Great smell but the glass case is horrible. Every cologne purchased dropped right out of container.
12/15/2016
Fantastic clean vetiver. Lasts most of the day.
12/15/2016
This is a great smell. Perfect for the winter months.
12/15/2016
Very clean start with a spicy woodsy finish. Definitely one I will purchase
12/08/2016
The smell is strong, it is not overpowering, but nothing special.
12/07/2016
I've been wearing the scent for about a week now. I find the scent to be nice and pleasant. In my opinion, it starts off with a clean, almost floral scent and finishes woodsy, with a bit of spice. Yet, it wasn't too overpowering. I can't really tell the longevity of the cologne; I think the cold winter air hampers the scent from being pronounced. I think this scent would be more noticeable in the summertime.
12/06/2016
Very nice and pleasant scent
12/06/2016
Clean, Woody and fresh smell. Smells like if you drive a Aston Martin.
12/05/2016
It's OK. I expected more. It has a pleasant scent, albeit a bit feminine. It lasts a decent amount of time. I'll wear it thorough the sample and probably not remember it in a month.
12/05/2016
Smells great and last very very long...almost half the day...which I never experienced before in any cologne. A little goes a long way.
12/04/2016
Gorgeous. Citrusy and woodsy, reminds me a bit of Terre D'hermes but less pungent.
12/03/2016
Very Clean Floral scent yet masculine in tone.
12/03/2016
Not that citrusy.
12/03/2016
Makes me nauseous
12/03/2016
A very nice Vetiver that gets more musky with time.
12/03/2016
Amazing Scent. Classy but not overwhelming. Had a masculine smell. Received many compliments. Definitely recommend.
12/02/2016
It's ok, lots of veteriver, wood and spice. Projection and longevity was low for me.
12/02/2016
Great. One of my favorite.
12/02/2016
great scent had the most compliments, real fresh smell mostly for indoors
12/02/2016
Long lasting fresh, natural scent. Slightly feminine but great for spring/summer weather.
12/02/2016
Perfect scent for the holiday season.
12/02/2016
I have not gotten it
12/01/2016
I'm in love with this scent. Lasts most of the day. Definitely a winner.
12/01/2016
Solid, Fresh and Lasting Scent that last and changes all day....
12/01/2016
I was surprised. When I first got the scent I was not impressed. I wore it a few more times and I have been won over. I like this scent a lot
12/01/2016
Very subtle. Still deciding if I like it. Nice and clean, but so light.
12/01/2016
Well this one smelled to much like grass weeds to me. I love this company.
12/01/2016
Easily one of the best colognes I've ever used. Nothing but compliments. It's masculine and well-defined. Perfect for dates or the work place.
11/29/2016
It's my first time trying this fragrance and I really like it. I like it ever more each time I wear it.
11/22/2016
This is a masterpiece! This is one of the best scents I have ever come across.
11/07/2016
A bit spicy but it calms down after a while.
11/04/2016
A definite spring/summer daytime fragrance. This scent feel like a clean, tailored, white oxford shirt. A confident man closing a deal at a business lunch. Though not my favorite fragrance, it has its place and use. Overall, performance was OK and a decent longevity.
11/04/2016
Awesome cologne. So crisp and fragrant
11/04/2016
Slowly growing on me, a little musty but has hints of citrus for sure, a good combo, light and strong at the same time with a good lasting time. Perfect for a date night or work. thumbs up for sure!!
11/03/2016
This is a great smell. It is musky and stays for long.
11/03/2016
One of my favorite scents for fall/winter
11/03/2016
Very pleasant. Real vetiver!
11/02/2016
From the first spray I was intrigued. I wasn't sure what I was smelling -- a bit of musk, a hint of citrus, a little clean and powdery. It stays with you for a long time and grows on you over that time. It is becoming one of my favorites so far.
11/02/2016
Love the scent. If it was not so expensive, I'd buy it.
11/01/2016
I love this cologne
11/01/2016
Projection and sillage is a beast, at least 6 hours on me before it develops into a close skin scent.
11/01/2016
Too musky...not for me.
11/01/2016
I've received 4 scents so far and this one is by far my favorite. I've received numerous compliments on this one!
11/01/2016
It's a bit too musky for my taste. It was categorized with a more fruit smell, and it's more on the musk side than fruit. Long lasting through - just quite harsh and strong.
11/01/2016
LOVE IT!!!!!!!
10/31/2016
Manly smell, lasted all day and night
10/26/2016
Great stuff. Worth a try.
10/25/2016
I wasnt too sure at first. The initial spray smelled a little too powdery and soapy for me, like running a bubble bath or first getting out of the shower. After 30 minutes I could smell the vetiver, woodsy grassy scent. Then once it settles for an hour or so its very clean and fresh. I love it! Great for a date night! Girlfriend approved!
10/17/2016
This grew on me... fast!
10/06/2016
citrus , somewhat masculine , yet green subtle floral its nice ,subtle and oddly relaxing
10/04/2016
Took a few hours to get used to, but lasted throughout the day. Great fragrance.
10/02/2016
Awesome stuff. Definitely masculine. Compliments abound. Just try it already!
10/01/2016
Smells great! I've gotten a lot of compliments.
09/29/2016
Nice and suttle fragrance....and it get their attention!!
09/20/2016
Nice, after a week or so, you get a little tiered of it. It reminds me of soap. Over all I'd say try it, but not one I would get again.
09/18/2016
I've always been a Vetiver fan. This version did not disappoint! I love it. I will order it again.
09/16/2016
awesome fragrance!
09/13/2016
Awesome fragrance... Love Tom Ford his scents last and always have compliments on every one that I ware! Will be purchasing it! Great scent and a very rich smelling scent! Love it!
09/06/2016
It's a very neutral fragrance. Good but not my style.
09/05/2016
A great fragrance
09/04/2016
just love it !
09/03/2016
Great scent for warm weather unisex 5 stars
09/03/2016
Not a bad scent, just not that great on me.
09/02/2016
All I can say is wow! Immediately loved this once I put it on. Got compliments all day long and even into the night without reapplying. A must have in any fragrance arsenal!
09/02/2016
Nice, not too strong. Could work for both men and women.
09/02/2016
Not what I expected....
09/02/2016
The scent is unique.. stands out in a crowd n turns head.. it's long lasting n wonderful for nightlife or events
09/01/2016
I like this one a lot
09/01/2016
Didn't work with my body chemistry but was able to bless my coworker who loves it.
08/31/2016
It's not what I expected...
08/31/2016
i's ok!!! it has to grow on me I think
08/30/2016
Love this, very spicy sent makes you wanna put on a suite
08/30/2016
Great scent the ladies love it
08/30/2016
It is a awesome smelling cologne!!
08/30/2016
This one did not work well with my skin chemistry at all, and the scent didn't last long either.
08/30/2016
it's my favorite cologne number one for me
08/26/2016
Smells pretty good, but doesn't last long at all. I would have expected more longevity out of Tom Ford.
08/23/2016
Its not bad. Wife says it smells like a old man scent. I say distinguished. Wasnt a fan on first spray, but after a bit I kinda liked it. It grew on me. Body chemistry does play a part.
08/05/2016
Great clean scent. When first spritzing on you might think its a little overbearing but wait, once the parfum mixes with your body chemistry it's pretty amazing. Would wear for date night or evening dinners.
08/03/2016
Great smell. Doesn't last to long but smells great.
08/02/2016
Decent. Nothing special just average.
07/31/2016
I liked this one a lot. I usually have gone with spicier scents, but decided to try something with more citrus notes for the hot summer months. What a great idea that was. It has some woodsy notes to it that follow along the lines of my usual preferences and is appropriate out playing on a summer day as well as in the office. I would not characterize it as a sexy scent but it is very nice.
07/30/2016
Smells really good
07/30/2016
Wife loves it. I do too.
07/24/2016
This is on point!!!
07/10/2016
Clean and masculine. My new daily office scent
07/09/2016
Loved this scent. Great for day wear.
07/06/2016
Nice scent not overpowering and long lasting
07/05/2016
Great scent. Ladies loved it.
07/05/2016
Very good mature smell, no frills business scent.
07/02/2016
This is a fresh daytime scent great for office or coffee w/friend. Very light and non overpowering. I prefer strong scents, but this is good/won't offend others. Did not have as much staying power,but I can spritz whenever. Thanks
07/01/2016
Tom Ford Grey Vetiver Eau de Parfum smells wonderful. I'm planning on purchasing this very soon!
06/29/2016
Great scent, very fresh, clean, mature and professional. Perfect for work.
06/25/2016
I love this on my husband. It smells so fresh but still has a bit of mysteriousness behind it because it's not something he normally wears and it's not something I can say "Oh this smells kind of like...." I can smell him from across the room but it's not overpowering like he bathed in it. My husbands comments: It goes on a little strong but tapers off into a very nice scent that lasts for awhile.
06/22/2016
amazingly fresh
06/21/2016
Smells Amazing!!!
06/08/2016
Spicy and long lasting. My favorite of all tom ford colognes
06/06/2016
I love this cologne, and my girlfriend loves the sent, very mature, sexy and sophisticated
06/04/2016
Love this scent, Citrus up front but really starts to shine middle of the day with some of the woody scents coming through. I spray a little in my beard and it just hangs with you!
06/03/2016
Discovered that I don't care for Vetiver after trying it in this and Cartier. It's slightly off-putting.
06/02/2016
Not as good as Black Orchid
06/02/2016
Great lasting scent.
06/01/2016
This colonge is ok in my opinion, its a bit strong definitely something a older man would enjoy but a bit much for my liking.
05/27/2016
My husband loves his new fragrance!!!!
05/22/2016
This a male scent but think i likenit for myself....could me for men or women Didnt las t vey long tho..
05/11/2016
It's WONDERFUL!
05/04/2016
Expected a more distinct fragrance.
05/02/2016
Love this scent. Very long lasting .
03/30/2016
just not my thing,
03/29/2016
pretty good vetiver by Tom Ford, wished scentbird had it in parfum version
03/29/2016
Perfect Summer Fragrance. Definitely a 10/10 would recommend!