Salvatore Ferragamo
F For Fascinating Night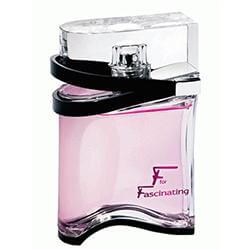 Get a 30-day supply of F For Fascinating Night
for
$
14.95
Notify me once this scent is available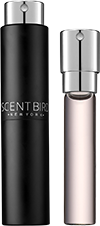 0.27 oz subscription

0.27 oz a la carte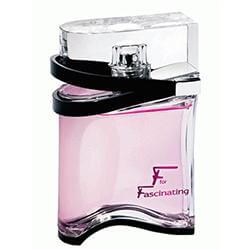 3.0 oz bottle
Share and earn free perfume
Notes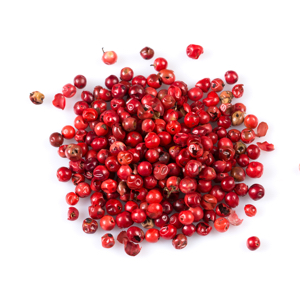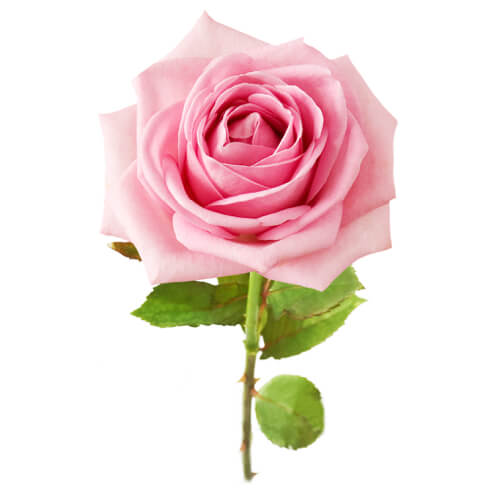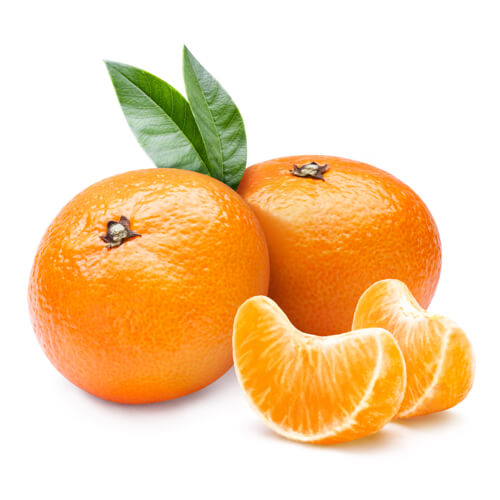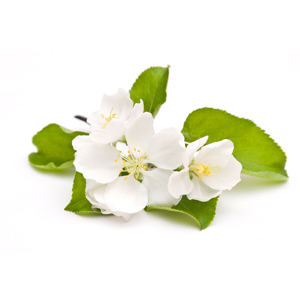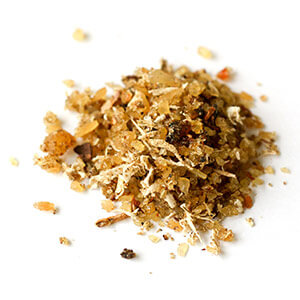 Description
F for Fascinating Night Eau de Parfum is the ultimate accessory for a Fascinating night, a refined and iconic floral-woody-chypre perfume. Dazzling Mandarin Sorbet intensified by a vibrant Pink Pepper opens the fragrance with a bright burst of light and energy. At the heart of the glamorous floral bouquet, delicate and carnal Jasmine, supported by voluptuous Rose, reveals with even more intensity all the complexity of its luxurious perfume. To exalt the floral heart and make it even more unforgettable, deep and textured Patchouli heart is highlighted by precious Amber and caressing White Musk, exalting an audacious trail. A new olfactive emotion of F for Fascinating, which asserts itself in intensity, sophistication and sensuality.
You may also like
F For Fascinating Night by Salvatore Ferragamo Reviews
11/12/2017
Didn't like it .
11/04/2017
A soft spiced scent. Love it
11/03/2017
So far the only one I have not loved.
11/01/2017
I loved this fragrance. Spicy but not overwhelming
10/03/2017
This is not my scent. That's sad.
10/02/2017
I like it a lot, just feel that the scent does not stay on me. Need something stronger in the sense of a perfume or an oil. Hopefully that helps!
09/25/2017
This perfume had a serious "old lady" smell. I was not a fan at all.
09/05/2017
Smells wonderful! One of my favs
09/05/2017
I LOVE this perfume...but only had 2 applications...it had leaked in the package and also the testers are seriously too small!!!
09/05/2017
Very light scent! Smells amazing!
09/05/2017
Tropical, that's the best way I can describe this scent. The Orange, Rose and Pepper combination really stands out. Not a super heavy perfume, it's light enough to wear anytime. I'll be buying more.
09/02/2017
This was the sexiest most delicious fragrance! It lasted all day. I was picking my daughter up from school and a woman was walking behind me. She said "wow! You smell great. I can smell your fragrance in the wind!" (Mic drop!)
08/28/2017
I love the it!!! It is my favorite
08/21/2017
Did not care for this too strong
08/15/2017
This scent reminded me of an old lady
08/05/2017
I loved it , getting better and better every month . I am so happy to have heard of Scentbird! This fragrance is amazing!!
08/04/2017
I absolutely love this scent! Soft and clean, yet still something sexy about it!
08/03/2017
It smells like bug spray on my skin... Don't like it at all
07/06/2017
OMG.... i keep being amazed at how these scents keep getting better and better. I am so happy to have heard of Scentbird! This fragrance is amazing!!
07/05/2017
Didn't like this one, smelled a lot like men's cologne
07/05/2017
I did not care for the scent. Gave it to my mom hoping she would get better use from it
07/05/2017
Amazing!!! Nice clean soft floral.
07/05/2017
I absolutely hated this. Smells like a spicy Mens cologne. Absolutely a waste of my monthly fee. I would own this for free.
07/05/2017
Did not care for the scent at all :(.
07/05/2017
Absolutely loved this fragrance will order more
06/10/2017
almost smells like a mens fragrance. also, the low rating is because the scent lasts for like 15-30 and then you can't smell it at all. What a waste of my monthly pick :(
06/02/2017
This is a perfect scent for the evening. Not too heavy, but carries...
06/02/2017
I did not like this at all! My Husband said I smelled like an old lady
06/02/2017
I did not like this at all. My Husband thought I smelled like and old lady.
06/01/2017
Liked this scent. It wasn't overpowering and lasted all day.
05/31/2017
I really enjoyed the scent
05/31/2017
I was not crazy about this scent. My kids told me it smells like an old lady. It doesn't last long, but that is OK since I didn't like it.. Lol would not be buying this one.
05/31/2017
It's very light but very pretty, clean and nice for the summer.
05/31/2017
Love this scent! It's light but sexy - perfect for date night.
05/13/2017
This is a very sweet sultry sexy perfume. I love it and get tons of compliments. I would recommend for night out, date night or anytime you are feeling sexy.
05/11/2017
it is really clean and fresh, love it
05/11/2017
Too citrus for me. Very faint and light
05/03/2017
It smells like spring rain and flowers, like a wonderful spring day! Very refreshing with just a hint of sexy and seductive but not to much!
04/26/2017
Not a fan of this at all. Way to strong. I got an instant headache when I smelled it. Very old lady smell.
03/06/2017
Very strong scent, last all day don't know if I would buy it again kinda smells like a perfume my grandmother would wear.
03/02/2017
Uh, oh! I wore it during the day! I like it very much. Fresh,
02/27/2017
Sent is really strong not my type
02/27/2017
I was not really impressed with this fragrance. It was very under-whelming.
02/06/2017
Ugghhhh I LOVE this fragrance. I would use this for EVERY date night or Girls night out! It lasts all day or night. Get this fragrance you wont be disappointed!
02/06/2017
a little of this goes a long way, and is long lasting. I liked it.
02/04/2017
Sofistication,and classy,the real woman of the world is strong and confident with this scent will inspire you
02/03/2017
It was ok, but not my favorite scent.
02/03/2017
The scent was ok but just not one I'll use.
02/03/2017
It's ok... not something I would run out and buy.
02/02/2017
I like it. Not amazing but nice
02/01/2017
Sorry, I do NOT like this one at all.
01/31/2017
This perfume was god awful. Smelled like something a Tijuana Whore would wear.
01/31/2017
I really like this one
01/31/2017
I love it love it love it
01/26/2017
By far my favorite so far!! I have loved everything that Ferragamo has had to offer and recently filled my whole queue with all of their scents.
01/12/2017
Amazing scent!
01/09/2017
So this is my second Ferragamo scent and I love it just as much as the last one. It has a slightly spicier note than the original (I almost prefer it to the original scent) - but the staying power is the same. Great scent for a night out, or you really could wear it daily.
01/06/2017
Amazing scent! Once again Ferragamo has knocked it out of the park. Bold, clean and perfect for a night out on the town.
01/04/2017
So I can't make up my mind about this.. At first I liked it.. Fresh.. Not sweet.not that strong.... But then after about an hour I was picking up a bug spray type of scent...and I kinda wanted to wash it off..my fiancé didn't really like it. . . I'll leave this in my work bag and gage the reactions at work. .. It's not horrible I guess..
01/03/2017
Not a fan... more old lady-ish smelling
01/01/2017
Absolutely amazing
01/01/2017
Just not a fan
12/31/2016
This smells like something my grandmother wears..I don't like it I I will not be waring it at all
12/31/2016
I never received it.
12/30/2016
The smell was way too much like something my grandma would wear. It's very strong, and I haven't bothered to wear it out because I think it will be to much at work.
12/15/2016
This is really clean and sweet. I love it when I want freshen up. Not too strong either, but lasts several hours.
12/08/2016
I REEEALLY LOVE THIS SCENT! It's just right!!
12/05/2016
Looooove this... My favorite scent yet. 😍
12/05/2016
yummy!! I love it!!
12/02/2016
It's fun everyday scent, but nothing about it is "night" in my opinion. It is also extremely short lived. I don't regret giving it a try but it is not at all a favorite. The scent is just OK. The longevity makes it a waste.
12/01/2016
I am in love with this fragrance.. I am receiving many compliments
11/05/2016
Love it, its clean but the scent doesn't last long
11/04/2016
Yuck. Smells VERY old lady-ish. Definitely not for me.
11/04/2016
Absolutely adore this clean smell!
11/03/2016
LOVE this stuff. I have never been a fan of patchouli in a perfume, but this scent is so beautifully complemented by that scent it's addictive. It is flowery but at the same time sexy and deep, I Love it! It lasts quite a while too.
11/02/2016
Not a fan, it smelled too much like my grandmother! Ewww
11/02/2016
Love this scent! It does not last a real long length of time but it does smell wonderful.
11/01/2016
Love the fragrance
10/11/2016
Never received it. 😑
10/07/2016
I did not like this perfume at all. It smells like something an old lady would wear
10/05/2016
I love this perfume.
09/28/2016
This perfume reminds me of my grandmother, it's very strong, and a little too much floral for me.
09/24/2016
Nice scent but have to re-apply several times.
09/13/2016
I did like this slightly more than F for Fascinating, but not a favorite. I want the original F by Ferragamo to make a reappearance. I instantly fell in love with that--sweet, sexy, very feminine--and it reminds me of the smell of a fresh pouch of Big League Chew chewing gum... Seriously. So far, I'm rather underwhelmed by the two Ferragamos I've sample through Scentbird.
09/12/2016
I didn't like this scent. In my opinion, the scent would be more sutible for someone who really likes a musk scented perfume. It placed me in the mindset of something my great grandmother would have worn.
09/10/2016
Love this. Thinking of purchasing 1.5 oz bottle.
09/10/2016
Very potent so you only need a small spritz to go a long way... Smells good though
09/10/2016
Absolutely love the fragrance, it just doesn't last very long.
09/02/2016
I didnt hate it but I didnt Looove it! It is a very sophisticated floral smell. Definitely for the more mature crowd.
09/02/2016
Smells like old lady, very floral. Double thumbs down!
08/02/2016
I am not a fan of this perfume. It actually made me nauseous the longer I wore it. It's a cross between very matronly old woman and hampster cage. I was really disappointed with this one after reading all the previous positive reviews. Maybe I got a bad batch...but I'm willing to bet a new bottle wouldn't make this baby smell any better.
08/01/2016
I personally didn't care for it. It's smelled way too floral for me. I like my scents a little musky with a little sweetness and spice. I also thought it was better mattched for someone 50 years and older
07/08/2016
Initial Spray: A little light musk and soft pink florals. Very mature. Reminds me a little of 24 Faubourg by Hermes. A light soft rose. Slight hint of jasmine. I'm not getting any spice to it. Initial thoughts: Really sophisticated. Perhaps a bit mature for my tastes. I can see a very high powered exec of any age wearing this. It's certainly a power scent in my opinion. It's one of those scents that sort of feels powerful. 30 Min: Rose has eaten the jasmine but the mandarin orange is finally coming out to play on a playground of amber. 2 hours: It's calmed down into a warm rose and amber scent with a background of faint patchouli and jasmine. I haven't smelled any of the pink pepper but it could just be there to warm everything up, if so, it's done it's job. Over all impression: Perfect scent for winter. Not so much for summer but fall and winter would be perfect for this. I wish there was a slight hint of ginger or cinnamon, something to spice it without heating it. I wish there was more spice and less floral. This would also be great for the office or any situation that calls for power and sophistication with a hint of sexy. Boyfriend Impression (from the bottle, not on skin): Smells like my 80 year old grandma picked this for you. Ick.
07/07/2016
Not a fan, super spicy. I like it but its a bit over powering for my taste. If your a fan of clean, fresh, fruity fragrances I would not recommend this one.
07/04/2016
Always look for my opinions on here. I'll keep it honest. My significant other said they would "do me" if I put this on. You be the judge.
07/01/2016
Not for me. I am a huge fan of the regular Ferragamo. This one is just too overpowering and sweet. Maybe it's a better perfume for winter
06/16/2016
I absolutely love the way this smells. Sweet & sexy. Definitely a go to for date night.
06/10/2016
Mysterious! Hypnotic! Deeply sensual! ♡♡♡
06/05/2016
At first I wasn't a fan, just smelling it off the bottle. Then I put it on my skin, PHENOMENAL!!!!
06/05/2016
I like this one!!!
06/02/2016
This smells better than I could have ever imagined! I was on the fence between this and the original. So glad I picked this one!
05/31/2016
Up Side: for me it had tons of staying power. I could smell it all day. Down Side: I just didn't care for the way that it smelled. I liked some of the elements of it, but as a whole perfume it seems a bit dated and/or old ladyish.
05/31/2016
too sweet for my taste
05/04/2016
Wayyy too strong for me again.
05/02/2016
The scent smells amazing!!! It's flirty, little sexy, and sweet smelling. My boyfriend kept complimenting me on it. I wished it had more staying power but it smells so good I didn't mind applying again. Love it!
04/05/2016
Not in love with it as a thought I would had a very powdery scent to it . Not long lasting for me.
03/31/2016
The smell is just ok to me nothing special
03/31/2016
though it is a pretty scent it does not last very long and it is not very unique. I was hoping for more spice.
03/30/2016
Love the sent. The perfume has a great smell and very sexy
03/29/2016
Love the smell. Its light but has a long lasting linger
03/29/2016
I'm surprised at how much I love this scent. I am going to purchase a bottle.
03/20/2016
LOVE. Very bright scent...a bit strong when you first put it on but not at all overwhelming. Dial back how much you spray and you'll fall in love.
03/05/2016
It's a strong scent. Hubby likes it. So that's a good thing.
03/01/2016
It's a little too strong for me. I spray Carolina Herrera CH over top of it and it's awesome, but I don't care for it on its own.
03/01/2016
Smells good as an everyday fragrance, not that impressed however...
02/27/2016
Not my favorite. A little too strong for my taste.
02/24/2016
Love the smell. :)
02/21/2016
it did not agree with me at all. a very sharp smell
02/11/2016
I love the scent. Not too strong but still lasts all day long!!
02/04/2016
Love it!! Very sensual.
02/02/2016
It was a nice perfume. Pleasant to smell. Would I buy a full bottle? No. But I'll definitely use what I have and enjoy it. Just seemed like a nice, generic smell.
01/29/2016
Love this one! It smells fantastic!!!! Thinking of putting it on my queue again!!!
11/24/2015
Loved this one!!!! It has a very sexy scent but it's subtle at the same time.
11/04/2015
Love this one! And I can smell on my shirt the next day.
11/04/2015
I did not really care for this scent. It gave off an elderly scent on me and did not pair well with my body chemistry.
11/01/2015
Getting a lot of compliments!! Everyone says I smell so good!!!
10/25/2015
love this! it is the perfect balance between sweet and peppery.
10/03/2015
I love this and mixed well with my body chemistry without being overpowering.
09/30/2015
It's a sweet fragrance with a subtle woody undertone. I catch the scent almost all day. Definitely adding to my staples!